Alone time with your partner is so important for a healthy and happy marriage! Here's why Disney World may be the best place to vacation without your kids.
Go to Disney…without our kids?!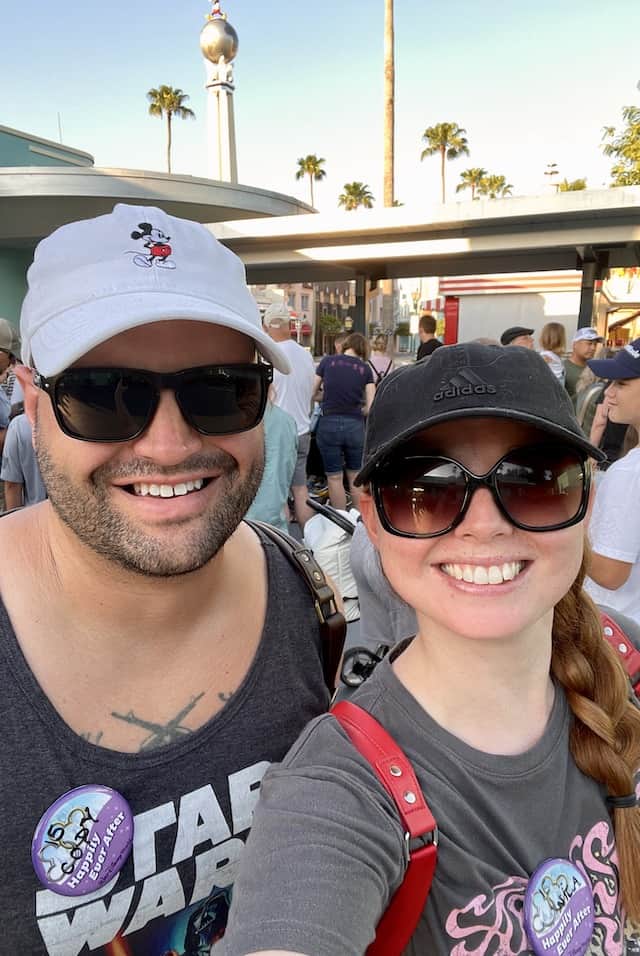 I (Monica) know what you're thinking. Who would go to Disney without their kids?! I actually used to think the same thing. Disney World is for kids, so why wouldn't you take them?
After having gone to Disney several times without my children, I now realize the error in my thinking. Not only do I love taking my kids to Disney, but I also enjoy going without them. I'm like a Disney adult but with the kids!
Just recently, my husband and I did something we have never done before: vacationed at Disney World and didn't bring our kids along. We have obviously gone together as a family many times, and he has actually taken a few trips with the guys. Plus, there's all the times I go on my own or with my friends.
We were fortunate enough to leave the children with grandparents and spent four amazing days at our favorite place on earth for our 15th wedding anniversary…just the two of us! Along the way, I realized just how truly great it is to get that alone time with your partner at the Most Magical Place on Earth.
It's not as expensive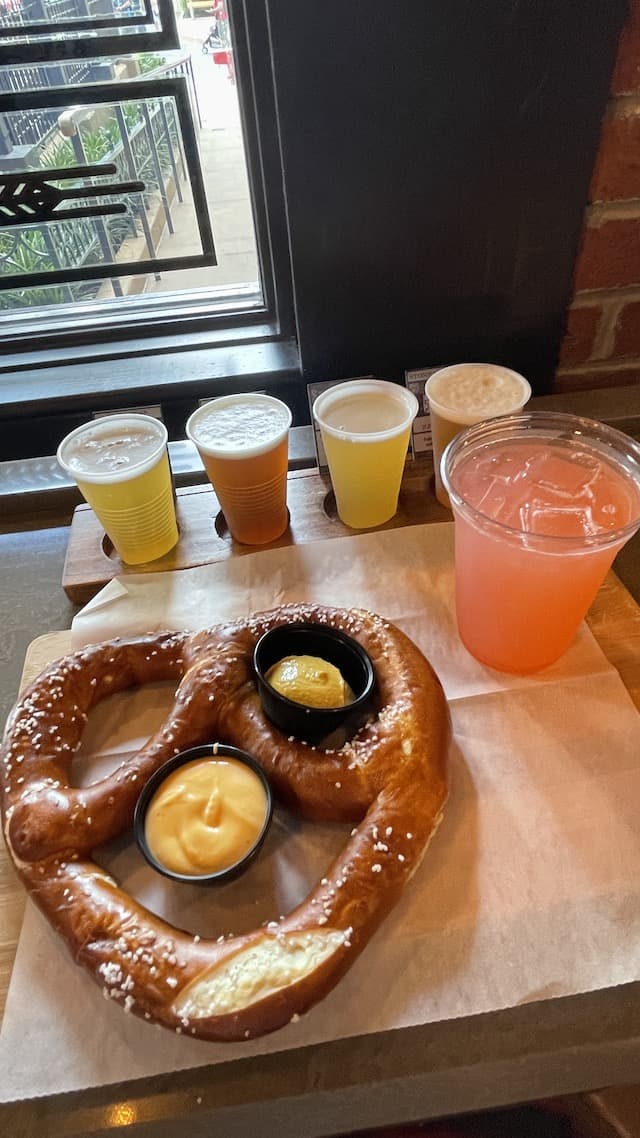 This is kind of a no-brainer. With less people going, the cheaper your trip will be! Going from 6 people to 2 people was a welcome break for our Disney wallet. That's less money on food, tickets, airfare, hotel (we always need a suite or two rooms), and miscellaneous expenses.
However, on the flip side of that we saw this as an opportunity to do more things we normally wouldn't do (more on that in a bit). In turn, we ended up spending money on things like lightsabers, the Cirque du Soleil show, and more.
Despite this, our trip ended up being significantly cheaper even with all those extra little expenses. We really enjoyed not having to be as conscious about how much we are spending on snacks and souvenirs.
Try new things…and you don't have to do things you don't want to do!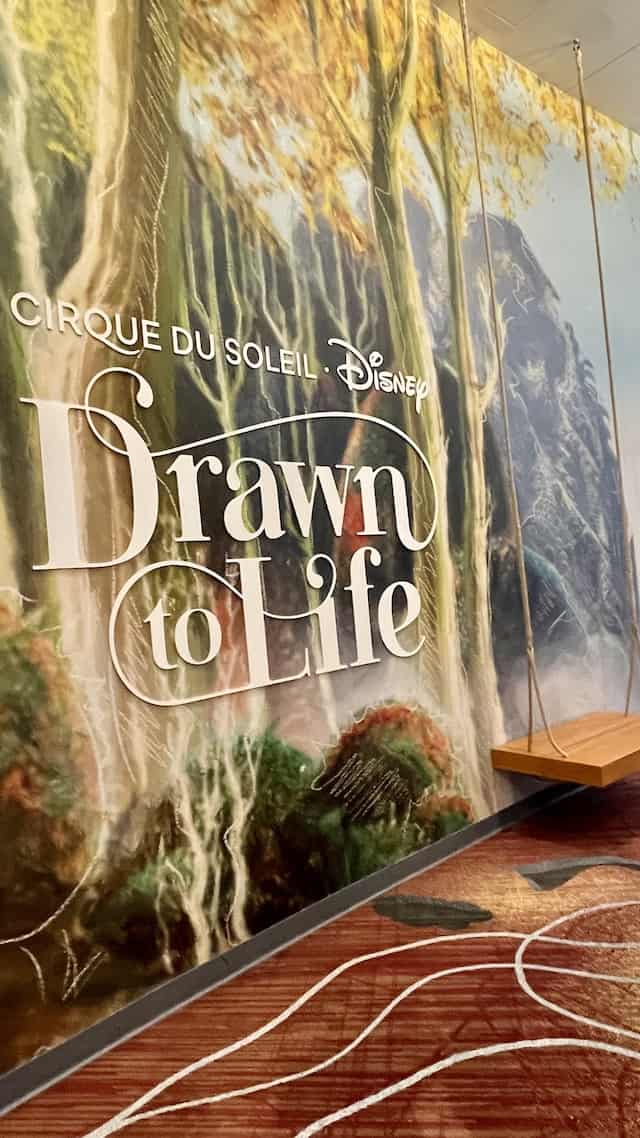 On this last trip with my husband, we got to experience so many incredible things we likely would never do with our kids at Disney. We enjoyed the Cirque du Soleil show, the Keys to the Kingdom Tour, and the Savi lightsaber experience.
These are all experiences we never would have considered with our family due to our children's preferences and the cost of such activities. On top of that, we did not have to stop for a Joffrey's donut every time we passed one nor did we have to ride the Tomorrowland Speedway. Who knows, you may even learn something new about your partner when you put your touring strategy together!
Adult trips with your spouse mean you can focus on things you like to do together, which may have been put to the side as you raise children. It may remind you that you two are a couple before parents, and that's so important for fostering a healthy marriage.
You have more freedom with choosing resorts and restaurants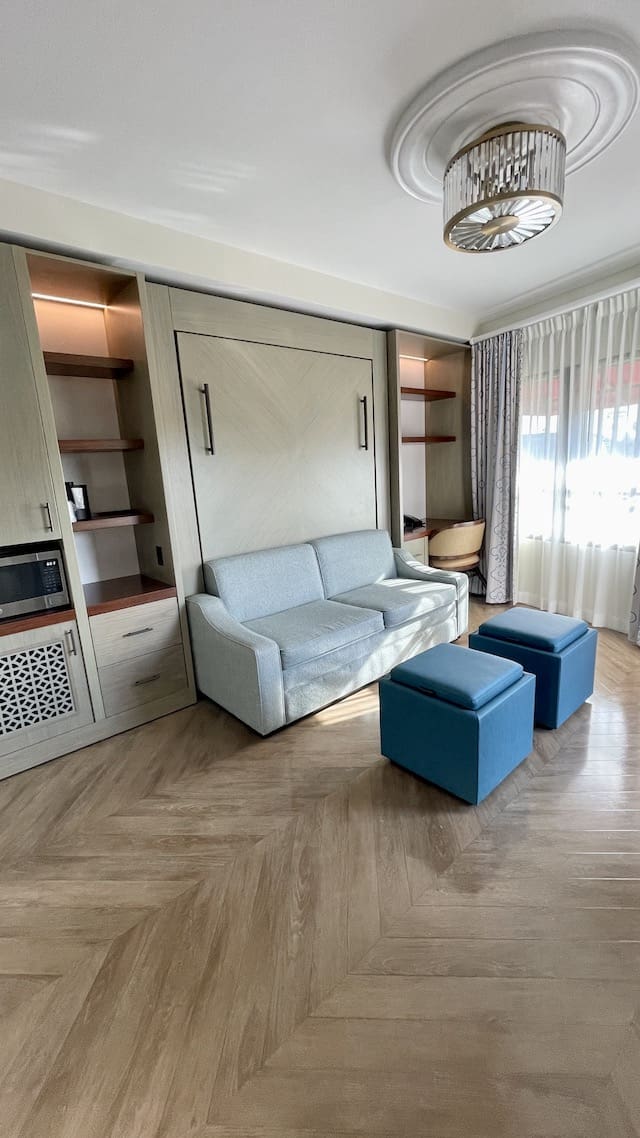 Not having to consider the cost of an extra large room or two rooms meant we had more freedom in choosing where to stay. Instead of searching for the best price or thinking about which hotel would best suit our family, I simply asked my husband where he wanted to stay. We both absolutely love Riviera, so this was a no-brainer for us.
As an added bonus, since it was only two of us going we got to enjoy the tower suite! This is such a unique room accommodation, so we jumped on the chance to stay where we wanted to stay.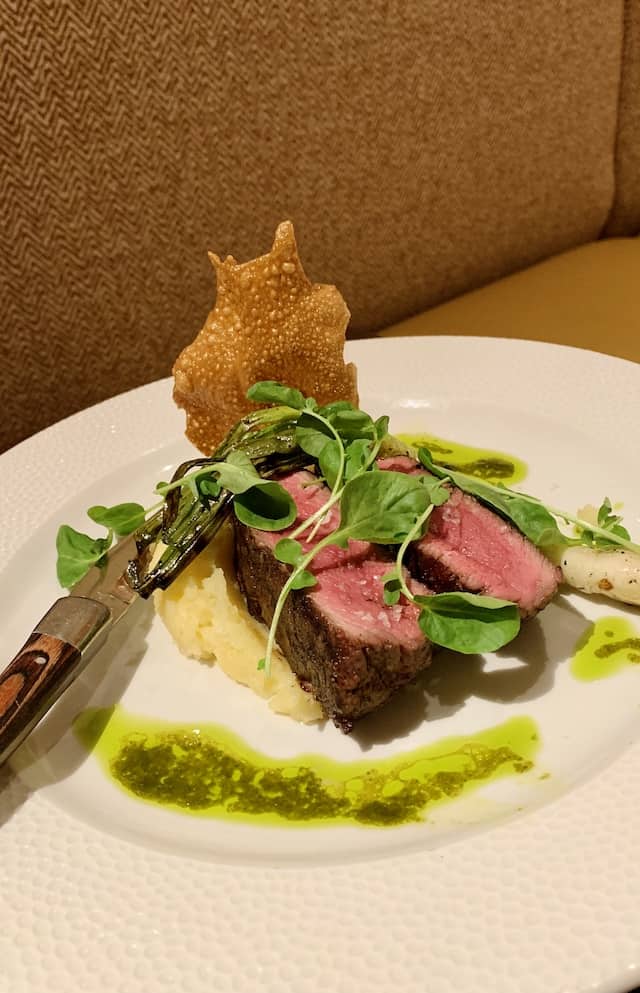 The same could be said for restaurants. When you travel with young children, you have to think carefully about food choices. Will they be too loud in a restaurant designed to be more intimate? Are there food options my children will enjoy? How expensive is it?
We didn't have to think about any of that when planning our anniversary Disney trip. It was so nice getting to eat and sleep where we wanted and experience the things we want to experience without having to think of our children. We enjoyed a wonderful anniversary dinner at Topolino's Terrace, a quick stop for drinks and carbs at Baseline Taphouse, and so many other opportunities that we wouldn't normally do.
You can experience the parks and resorts like never before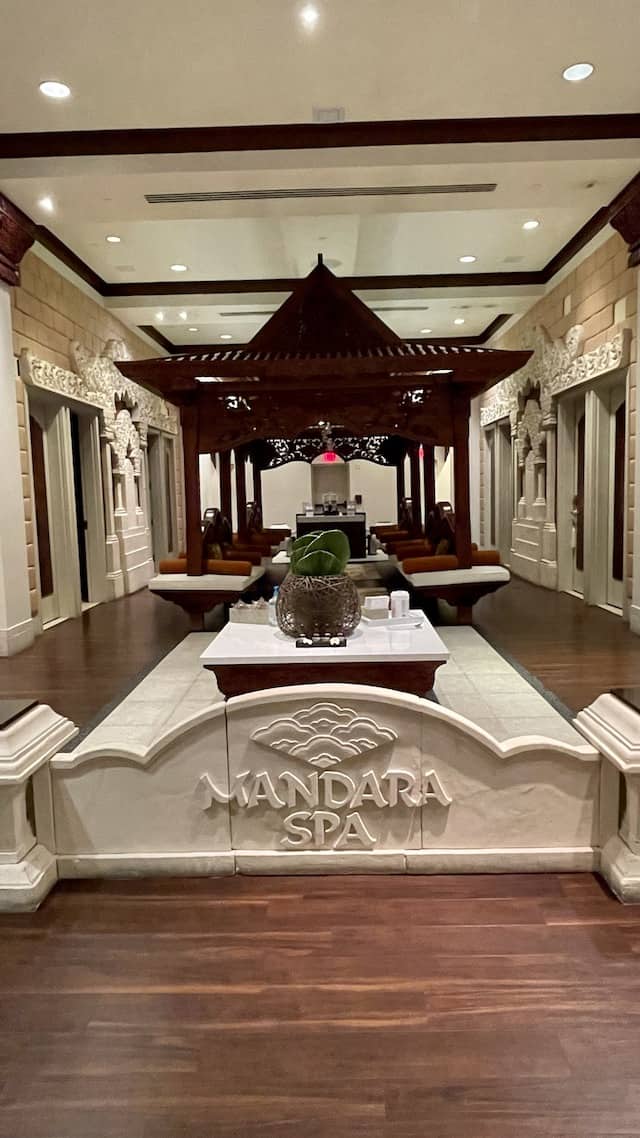 I don't know about you, but my kids rule our park days. We take breaks when they want a break. I spend most of my time at the resort pool keeping an eye on them instead of relaxing in a chair with my book. Even getting up and getting out of the hotel for rope drop is a bit of a struggle.
Going with just your partner allows you to experience Disney World in a completely different way. No, you don't have the stress of getting four kids out the hotel at 7:00 am. If you decide you want to stay in the park all day you can do just that. Or, maybe you would rather get massages on a whim like we did!
It's great bonding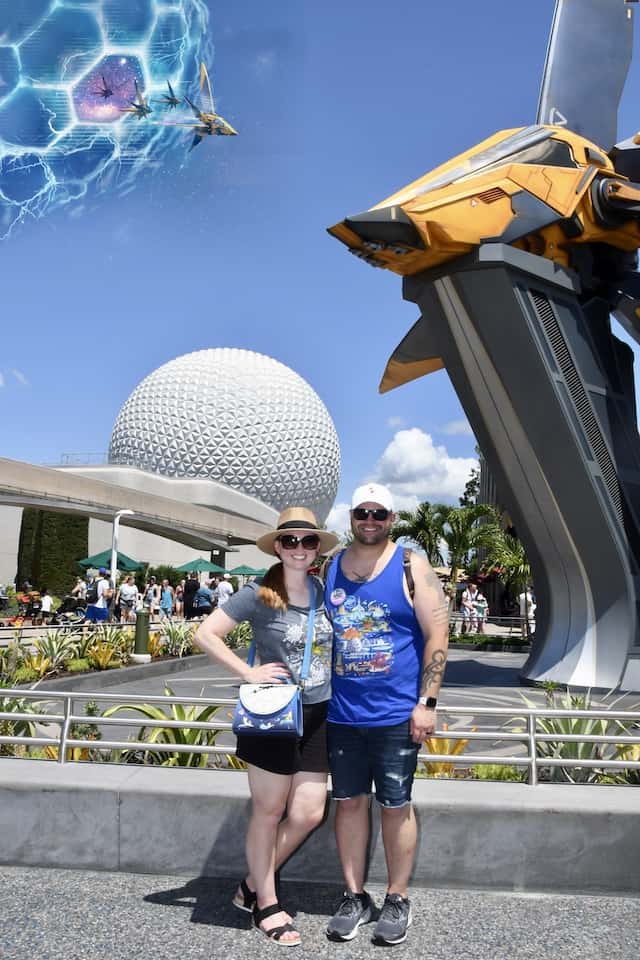 I mentioned at the beginning of this post that focusing on your partner is important for a healthy and happy relationship. It is necessary to forget about parent roles from time to time and remember that before your kids, there was just the two of you.
I don't know about you, but I am often so focused on being a mom that I neglect being a wife at times. After 15 years of marriage and 12 of those with children, we have not had many opportunities to get away by ourselves. The four days at Disney were so rejuvenating for our marriage, and it was very special just spending that time with my husband at our favorite place on Earth.
Yes, we came back tired. Yes, we missed our kids so much. But why not go to your favorite place on earth with you favorite person?
Disney World is such a magical place, even for couples that are escaping real life for a few days. Do you love spouse only trips to Disney? Have you ever taken one? Let us know in the comments below and on Facebook.
Are you planning a vacation? Reach out to our trusted travel agency sponsor Authorized Disney Vacation Planner
Mouse Class Travel
!