Orlando International Airport's newest terminal is scheduled to open soon! Check out a preview of what it will look like and see when it opens.
MCO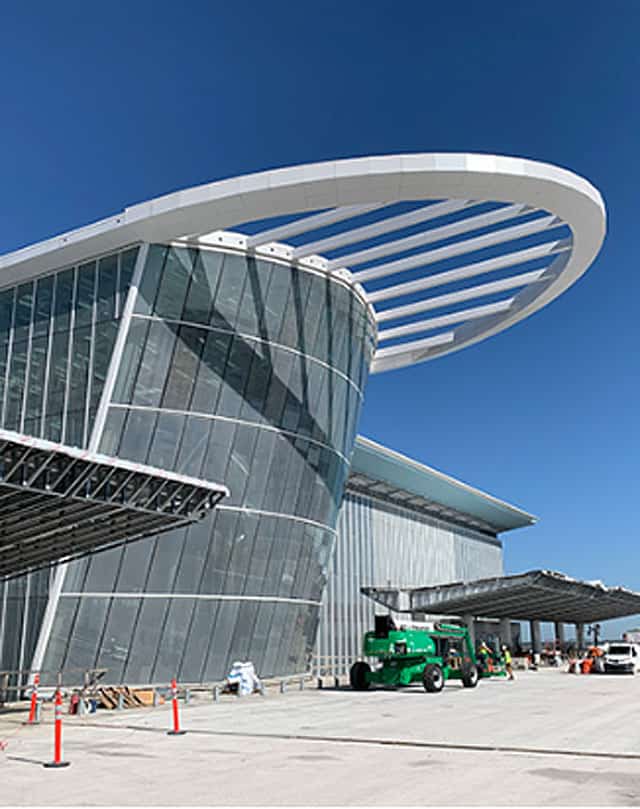 The Orlando airport (MCO) is the hub for all visitors traveling by plane in and out of the greater Orlando area. With so many theme parks, attractions, and convention centers it is a very busy airport. Depending on the dates you travel, you may experience long lines at security.
Flight delays and cancellations are pretty common in Orlando, especially depending on the weather at the current time. Check out this post of chaos happening in the airport due to major flight delays and cancelled flights.
Terminal C will offer many security upgrades such as 100% automated screening lanes in TSA checkpoint and 100% facial recognition for international arrival and departures.
Terminal C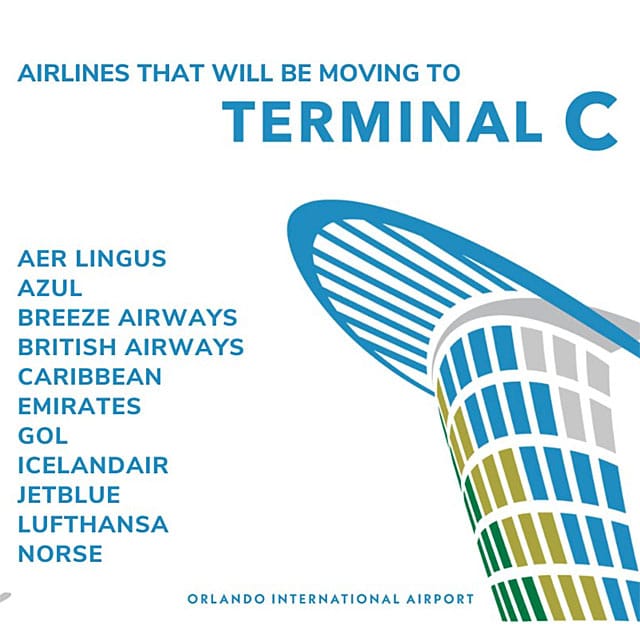 Take a look at everything you can expect to see in the new terminal in this post HERE. Terminal C builds offers an exciting combination of concessions, interactive media displays and iconic architecture. Upon opening, Terminal C will serve up to 12 million passengers annually.
Orlando International Airport's new Terminal C will open to visitors on September 20, 2022
In addition, there are 15 new gates (accommodating up to 20 aircraft), along with amenities including a nursing station and pet relief areas. Terminal C will also be home to a brand new Walt Disney World Store.
Preview
Yesterday, Orlando International Airport held a media event giving media representatives a first look at the brand new Terminal C. The $2.8 billion Terminal C is set to open on September 20th. It will be home to a number of international airlines. The terminal will also be connected to Brightline train system, which is expected to open in 2023. The new train system will be a welcome option for visitors traveling to Central Florida, Miami, Fort Lauderdale, and West Palm Beach.
Disney has canceled their initial plans for the Brightline system, but Brightline has indicated that there will be another option to use for guests wanting to get to Walt Disney World.
What do you think of the new Terminal C at Orlando International Airport? Do you expect to be using it at all on your next trip to Florida? Tell us about it in the comments below or on our Facebook page.