Take a look at when Orlando International Airport opens Terminal C along with all the cool upgrades, shops, and dining here.
Orlando International Airport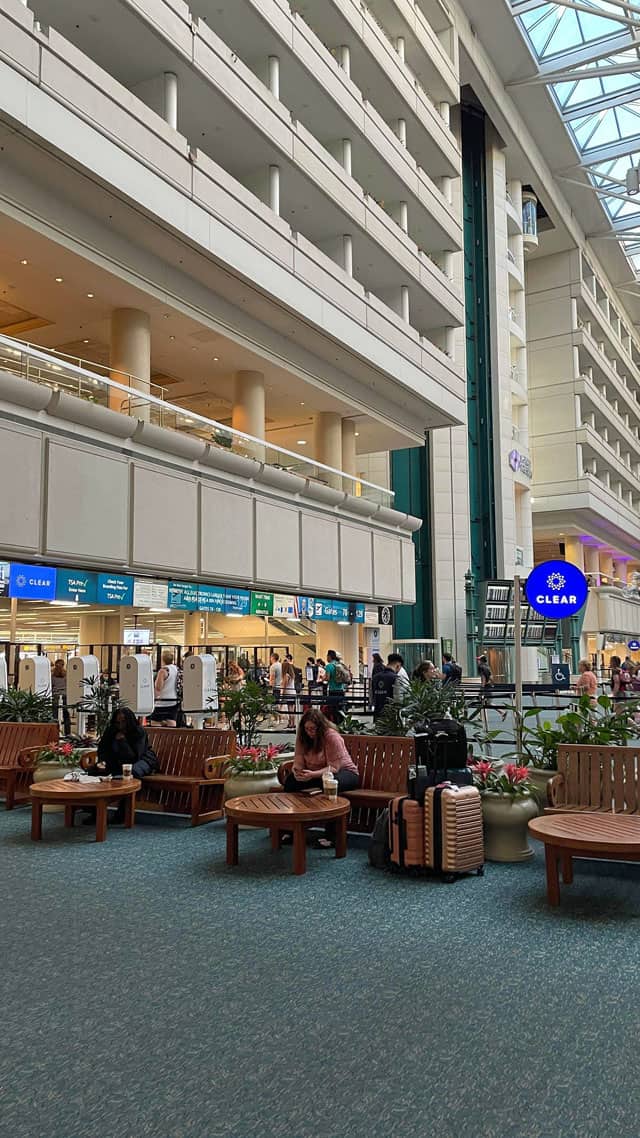 The Orlando airport (MCO) is the hub for all visitors traveling by plane in and out of the greater Orlando area. With so many theme parks, attractions, and convention centers it is a very busy airport. Depending on the dates you travel, you may experience long lines at security.
Terminal C will offer many security upgrades such as 100% automated screening lanes in TSA checkpoint and 100% facial recognition for international arrival and departures.
Delays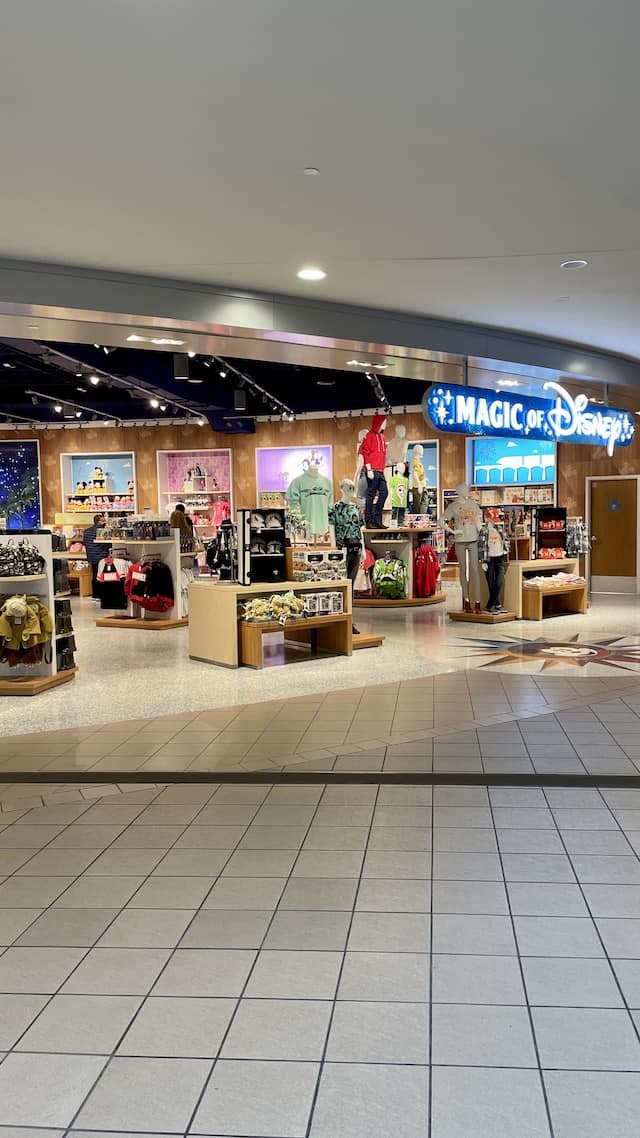 Recently, it seems airlines have more and more flight delays. At times, it seems they are scrambling to keep up with flight demands. Then, there are weather delays due to storms. Once, I (Susan) got delayed for 6 hours due to the Orlando International Airport flooding!
Another reason for traveling delays is the busy traffic all around Disney World. Although delays are going to happen, they can be frustrating when you're either excited to get to the theme parks, or anxious about catching your flight home.
To make things more efficient, Orlando International Airport is adding a third terminal.
Terminal C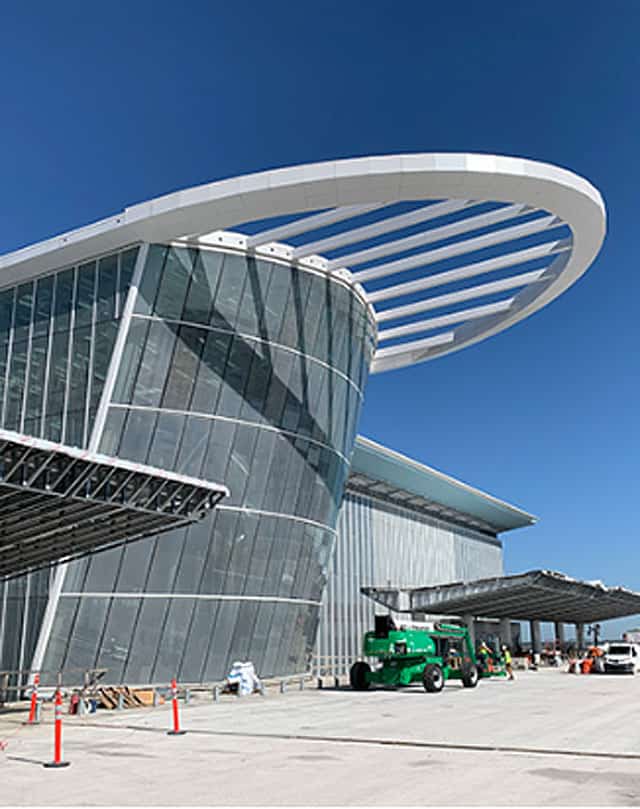 Terminal C builds offers an exciting combination of concessions, interactive media displays and iconic architecture. Upon opening, Terminal C will serve up to 12 million passengers annually.
In addition, there are 15 new gates (accommodating up to 20 aircraft), along with amenities including a nursing station and pet relief areas. When completely finished, Terminal C can increase capacity at MCO up to 60 million passengers annually.
Terminal C can increase capacity at MCO up to 60 million passengers annually.
Train Station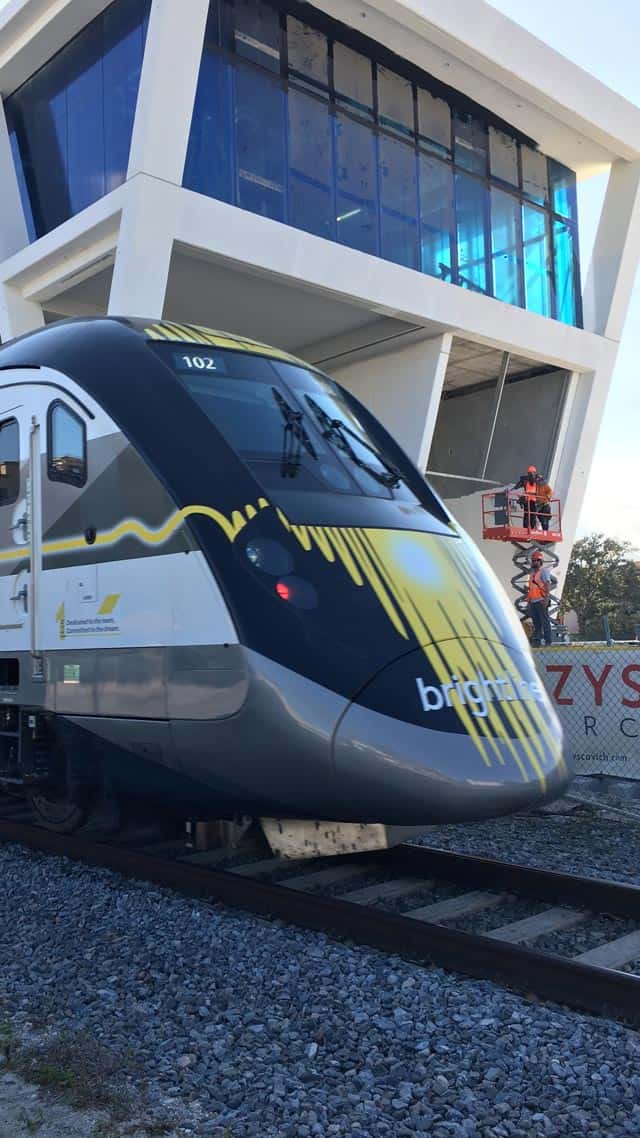 The new terminal, Terminal C, serves for the area for all types of transportation to and from the airport. Not only will the Brightline trains be here, but many forms of ground transportation will be utilized here as well.
When Terminal C opens, it will serve as the hub for the new Brightline train route running from Miami to Orlando. There are also plans in the works for the expansion of this train service throughout Orlando and to Tampa. It is scheduled to open sometime in 2023.
Getting Around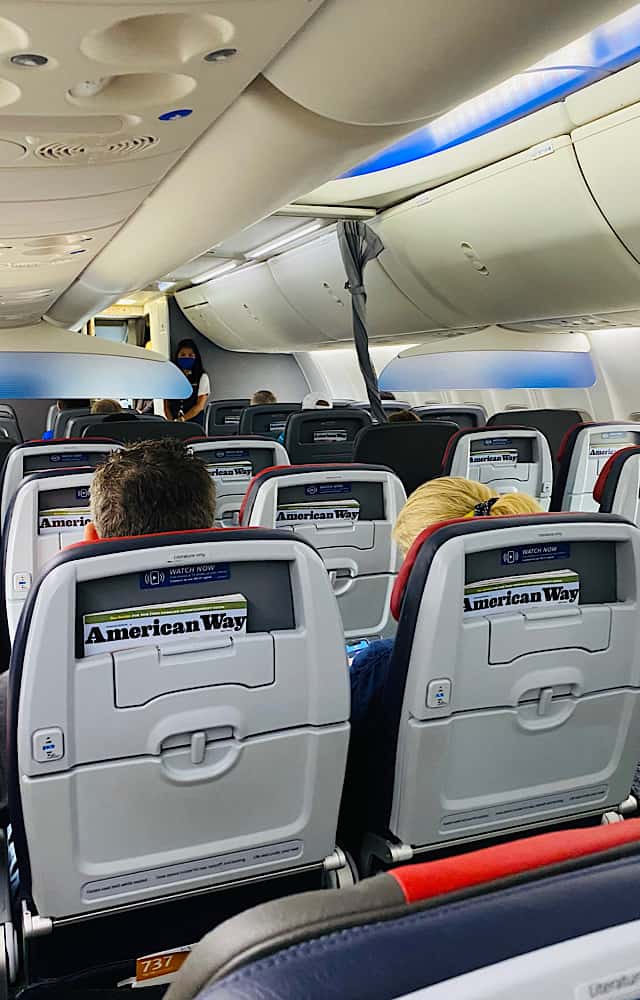 Parking Garage "C" is located on the South Entrance Road adjacent to the South Automated People Mover (APM) Station. It features 1,690 parking spaces and remote check-in facilities for domestic flights on Alaska, American, Delta, JetBlue, Southwest, Spirit and United (Domestic flights only,)
Take a look at the Automated People Mover in the video above.
Things to DO
Terminal C will have you covered if you're feeling hungry, thirsty or ready to shop! The new terminal will feature:
24 Food & Beverage Locations – including Sunshine Diner by Chef Art Smith, Shake Shack, PGA Tour Grill, Wine Bar George, Barnies Coffee & Tea Co., Orange County Brewers and Cask & Larder
12 Retail Locations – including Walt Disney World, Universal Studios, SeaWorld, City Arts Market, Trip Advisor and Brighton
1 Lounge – Plaza Premium Lounge
Airlines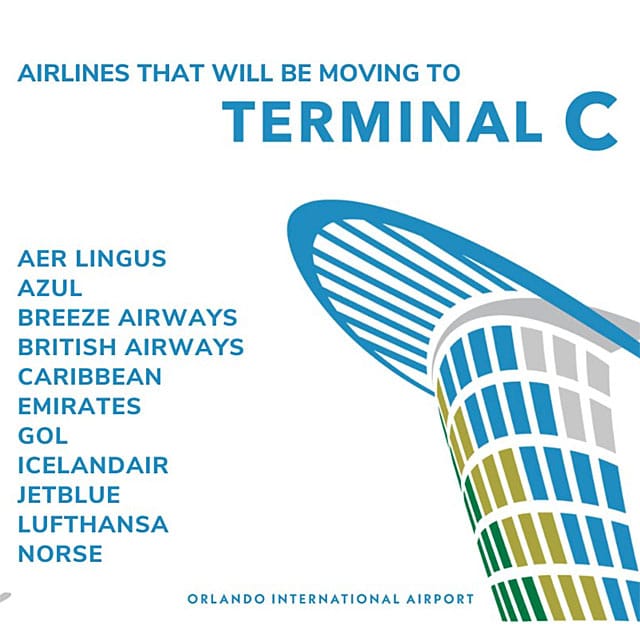 The following airlines will fly in and out of the new terminal:
Aer Lingus
Azul
Breeze
British Airways
Caribbean Airlines
GOL
Icelandair
jetBlue
Lufthansa
Norse
Were you hoping to see domestic airlines included here?
Progress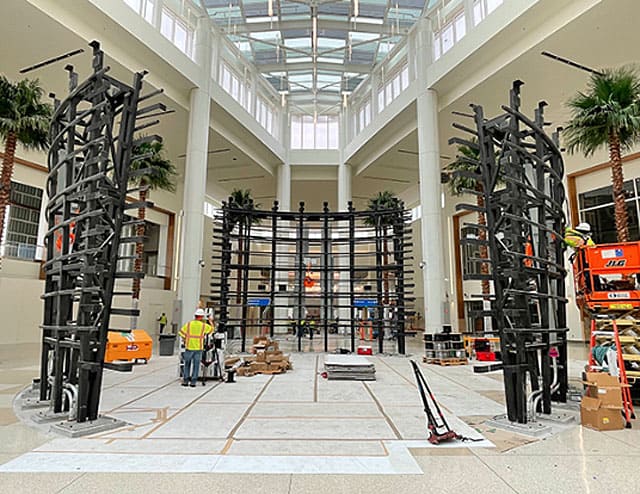 Work is almost complete on Terminal C Phase 1! According to the Orlando International Airport, this new terminal opens September 2022!
Terminal C opens September 2022.
What are your thoughts on this new terminal? Do the other terminals need a restaurant upgrade? Please share your thoughts with us on our Facebook Page or in the comments below.

Source: orlandoairports.net