There are so many resorts to pick from when visiting Disney World. However, some really shine over others. Read on to find out why I love Disney's Boardwalk Villas.
Disney's Board Walk Inn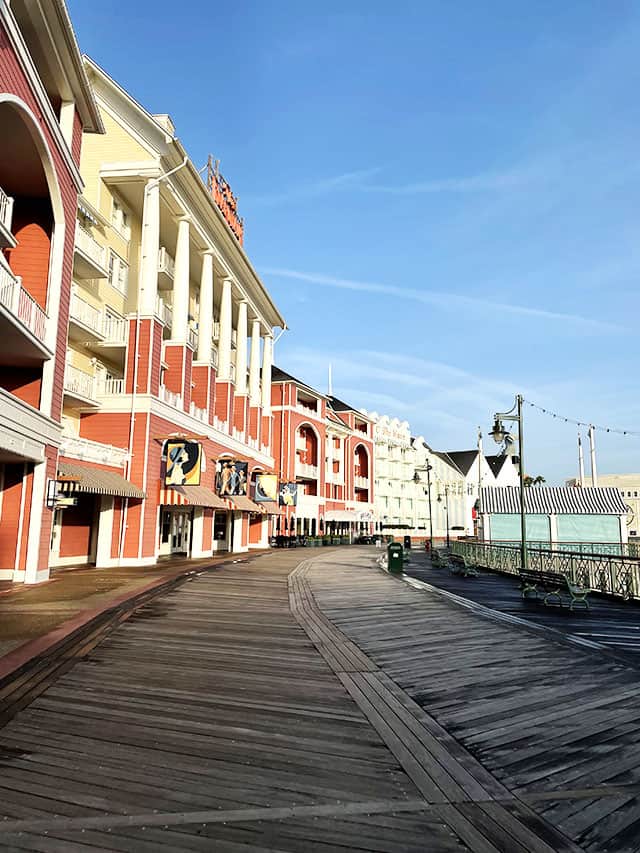 Described as a resort that evokes turn-of-the-century boardwalks in coastal cities such as Coney Island and Atlantic City, the BoardWalk Resort has a theme that sets it apart from the rest. This resort has fun carnival games, exciting nightlight, and unique dining.
Disney's Board Walk Inn sits along Crescent Lake and is part of the EPCOT resort area. It opened in 1996. Check out a full guide to Disney's Boardwalk Inn HERE.
Disney Vacation Club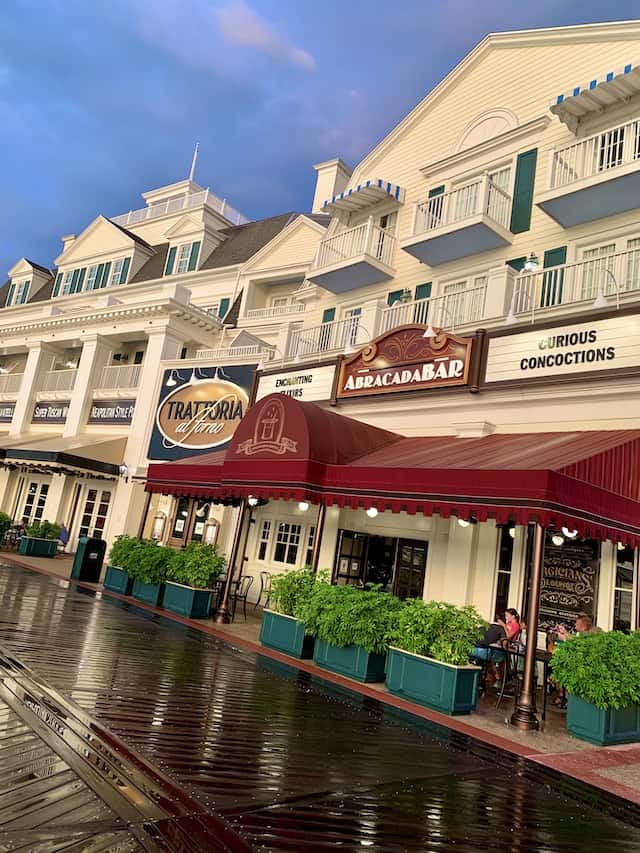 Along with the regular hotel, this is also the home to some of Disney Vacation Club Villas. It is a timeshare run by Disney. Unlike other timeshares DVC has the flexibility of a point system.
You can book the time of year you travel and type of accommodation, including your resort of choice. With this style of timeshare you are not stuck in a particular week every year. You purchase an allotment of points that you can then choose to spend however you would like.
Want to know more about DVC? Check out all the ins and outs of it HERE. Recently, we shared that a HUGE perk is coming back for eligible DVC Members! Moonlight Magic is back at Disney World! Find the dates HERE.
Five Reasons Why I Love Disney's Boardwalk Villas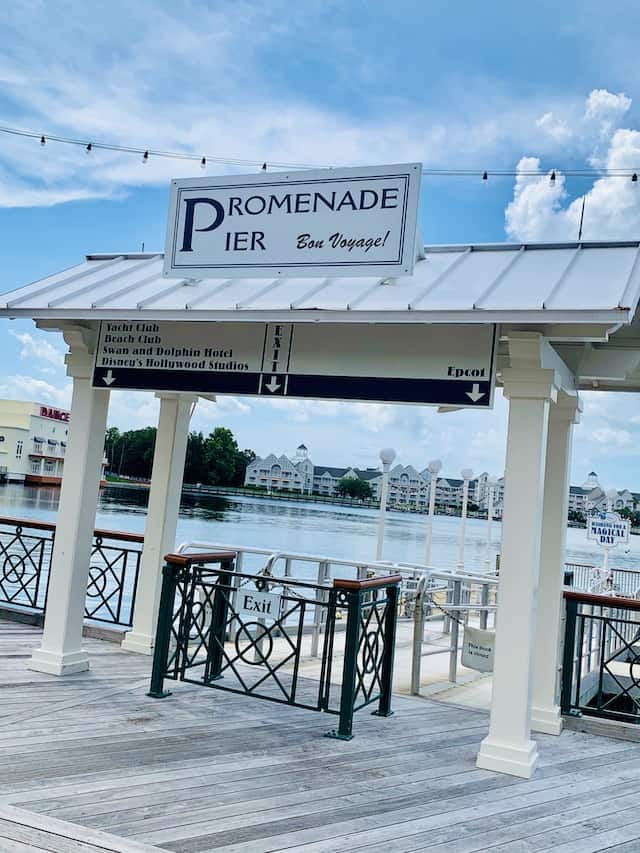 All of Disney's resorts have something unique to offer. Each resort has different perks that make guest come back time and time again. The Boardwalk is one that guests (and myself!) LOVE. This hotel books up fast and often, especially during EPCOT's Food and Wine Festival.
Below you will find my (Heather) top five reasons why I love staying at Disney's Boardwalk!
1. Room Accomodations
There are several types of room accommodations, however I have only stayed in two. Being part of DVC, I have not stayed in the hotel side of this resort. I have stayed in a deluxe studio and a one bedroom. The deluxe studio offers plenty of space and also offers a fifth sleeper. I would definitely book this studio again.
I am falling more and more in love with bigger accommodations when visiting. This one bedroom villa offered the perfect amount of space for a fair amount of points. I didn't feel as though I was breaking my DVC point budget to stay here!
2. Location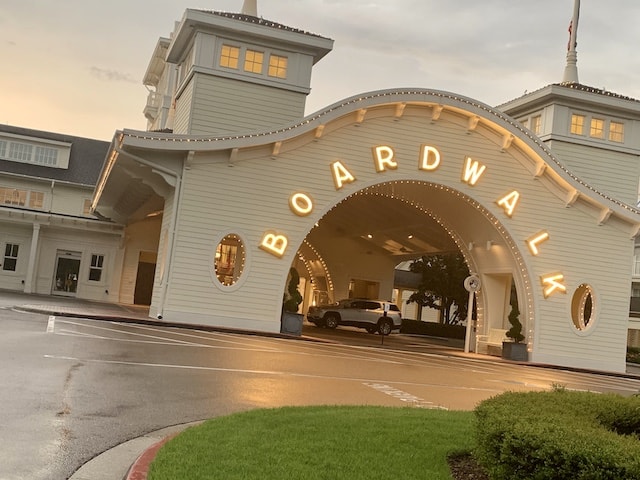 Even though Magic Kingdom is my favorite park, this resort's location cannot be beat. You can walk to two parks! I am an avid walker and will pick walking over a Disney bus any day, so the fact that I can easily have access to two parks is a winner. Another huge bonus is being steps away from EPCOT during the festivals. My family had such a fun time heading into EPCOT during the late afternoons to grab an early dinner from the festival booths!
Don't forget you are steps (well about a mile) away from Disney's Hollywood Studios. Back when Rise of the Resistance had boarding groups, we were able to snag one and then head back to the room and cool off in the pool. As we controlled how long it would take us with walking back, we knew we wouldn't miss our boarding group time due to transportation issues.
Also, some runDisney races pass by the Boardwalk, so family members can cheer you on during your race. Please note that runDisney race courses are not finalized and published until a couple of weeks before the race weekend. Historically, each race weekend has run a similar route to previous years.
3. The Boardwalk Itself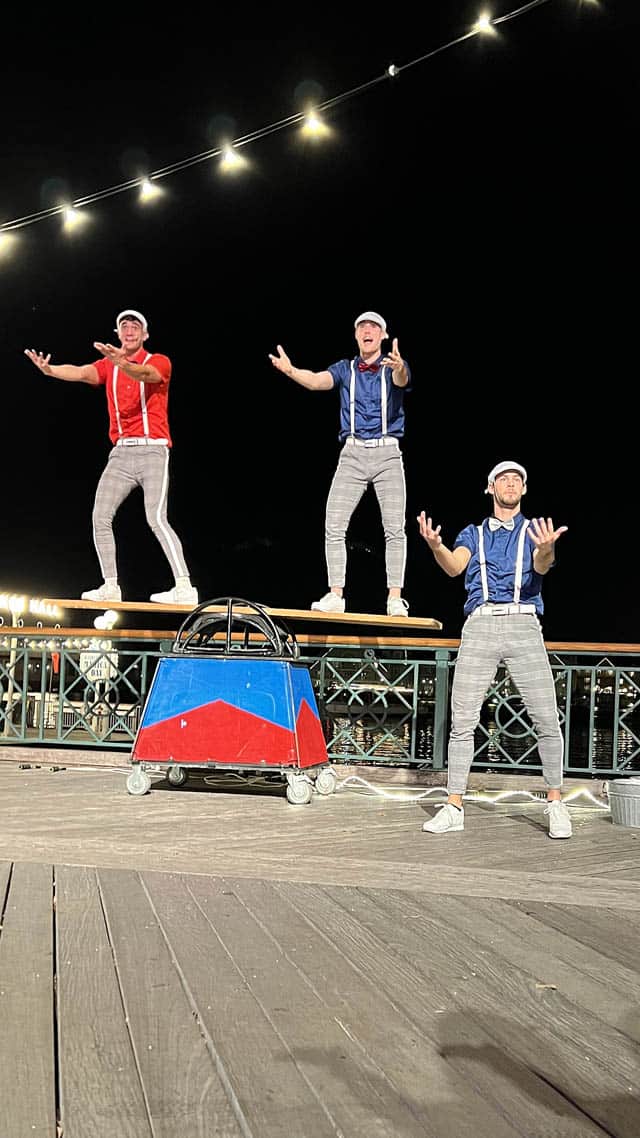 I am firm believer that Disney's Cast Members is what sets Disney apart from other destinations. The live entertainment is what keeps us coming back year after year.
The Boardwalk is no exception. You feel like you are actually on the Atlantic City boardwalk with the carnival games and live entertainment. If you haven't experienced it before, you should!
4. Dining Options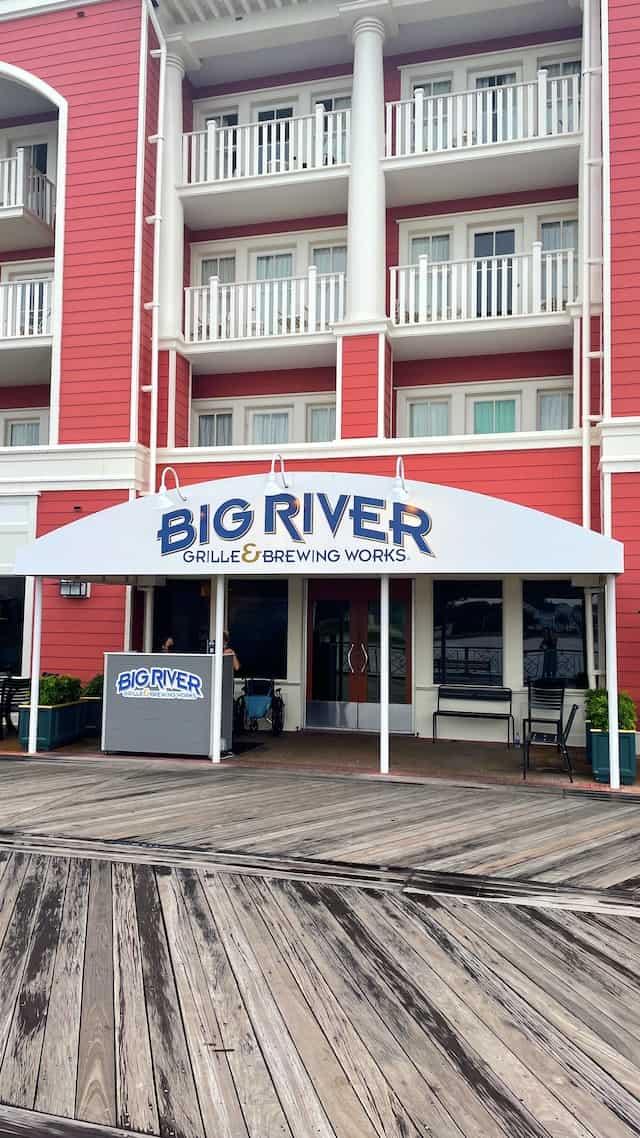 This resort has some great options for Dining. You have several restaurants but also some quick service options as well! Your table service options include: Flying Fish, Big River Grille & Brewing Works and Trattoria al Forno. On my last stay at the Boardwalk my family enjoyed both Big River Grille & Brewing Works and Trattoria al Forno.
We got both of these options to go and brought them back to our room! I loved being able to bring them back to the room so the kids could relax and move about when they were done. My favorite out of these two was Big River Grille & Brewing Works, however they both were delicious.
And being steps away from our room, both of the meals were hot when we sat down to enjoy them! Fellow writer, Monica, dined at Big River Grille around the same time I got take out. Check her review HERE.
Your quick service options include: the Boardwalk Bakery, Boardwalk Ice Cream, Pizza Window, and the To-Go Cart. The Bakery was perfect for breakfast options. We enjoyed the To-Go Cart for a quick dinner option. The Buffalo Chicken fries were delicious!
5. Pools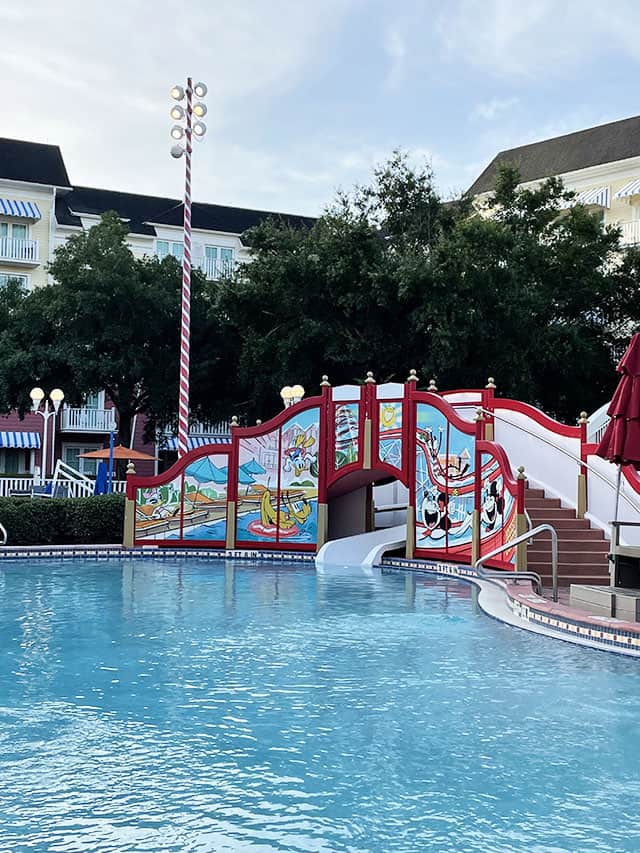 Disney's Boardwalk has two pools. One feature pool and a quiet pool. The feature pool no longer has the famous clown slide. I am okay with this as it was pretty creepy looking. The feature pool is loud but fun. No deluxe hotel pool is complete without a water slide. This water slide is fun! So when you stay here, make sure you try it!
I personally love the quiet pool. Many times we would find ourselves being one of two families there. We like to take a relaxing swim before heading back to the park for the evening.
Final Thoughts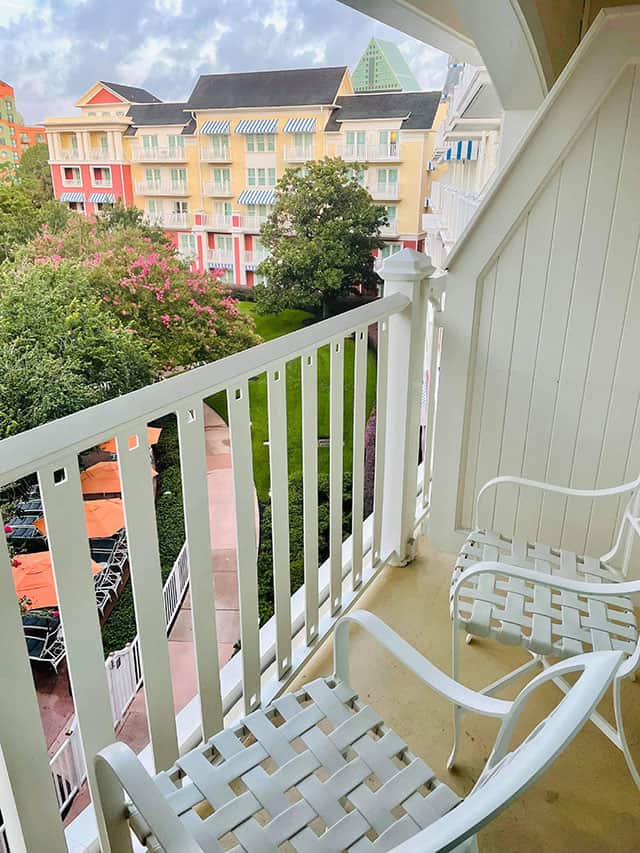 This resort has so many perks, it's hard to every stay anywhere else. The location is always a big draw for my family! I know I love all things Disney and have never really hated any Disney hotel, but my family really just loves some resorts more. Disney's Boardwalk is one we love.
I especially loved staying here during Food and Wine Fesitval with the quick walk to EPCOT through the International Gateway. I can't wait to stay at Disney's Boardwalk again.
Have you stayed at Disney's Boardwalk? What makes you stay there? What is your favorite things about this resort? Let us know on the Kenny the Pirate Facebook page. Don't forget to join the KtP crew page, too!