Want to enjoy Disney holiday magic on a non-Park day? Check out 4 great reasons to visit Disney's Boardwalk this holiday season.
#1: Enjoy Beautiful Decorations
I absolutely love Disney's Boardwalk! You truly feel as though you are transported back in time with the laid back charm and variety of fun activities. Add holiday decorations and truly Disney's Boardwalk is a "must-do" this holiday season.
Although many of the holiday decorations are a bit different this year, from Main Street, U.S.A even throughout many of the Disney Resorts there are still many beautiful decorations to enjoy. Disney's Boardwalk is definitely in the holiday spirit with beautiful decorations to be enjoyed.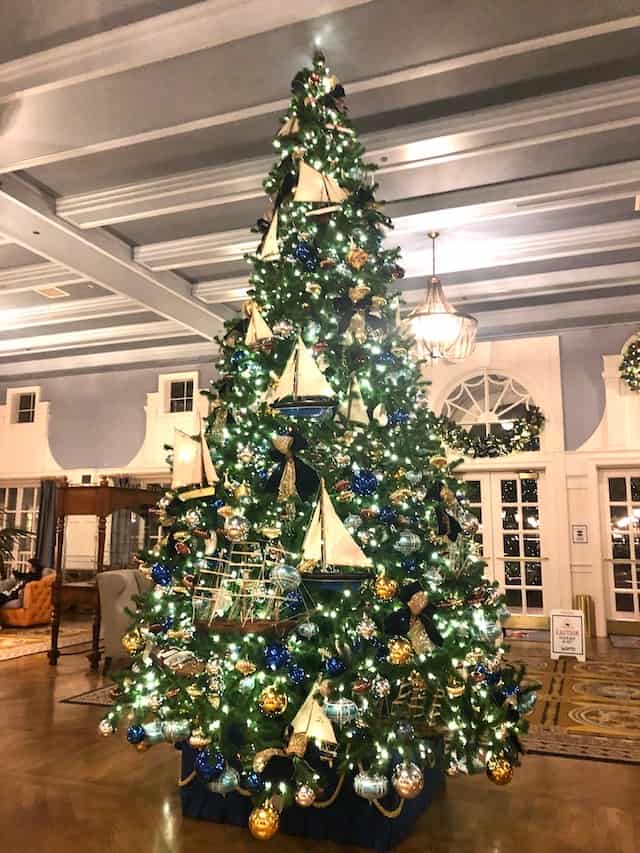 Although Disney's Yacht Club may not have their gorgeous gingerbread display, this is definitely a "can't-miss" resort this holiday season. Check out this gorgeous tree displayed in the lobby. I love the large sailboats and the rich, nautical colors of this tree.
To find out more about the beautiful decorations found at many of the Disney Resorts, check out this great guide HERE.
Enjoy Great Holiday Treats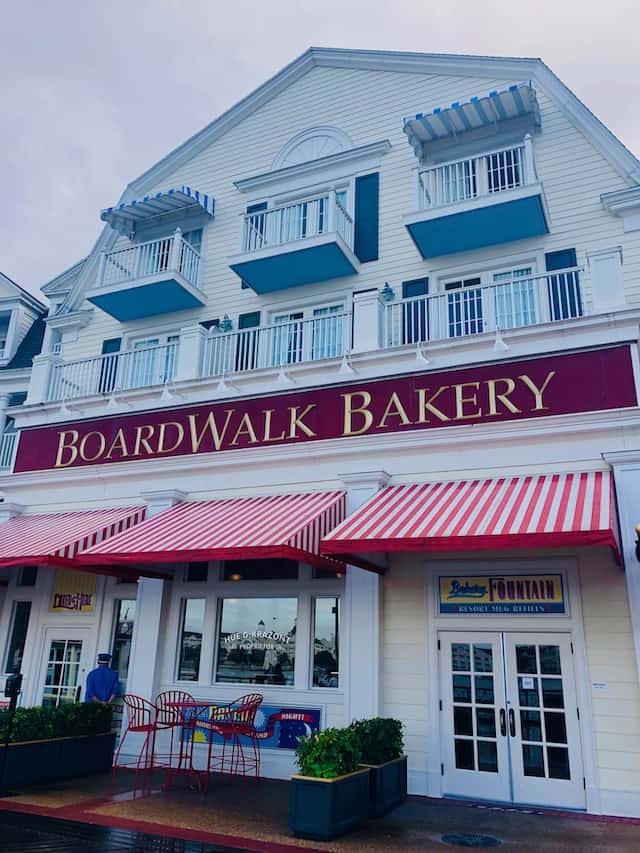 There are so many great holiday food options throughout the Disney Parks. Magic Kingdom, Disney's Hollywood Studios, and EPCOT have so many great holiday snack and foods to enjoy.
The Boardwalk Bakery located on Disney's Boardwalk is also in the holiday spirit. Join me in reviewing the 3 Top Holiday Treats found at this yummy bakery.
#2: Gingerbread Mickey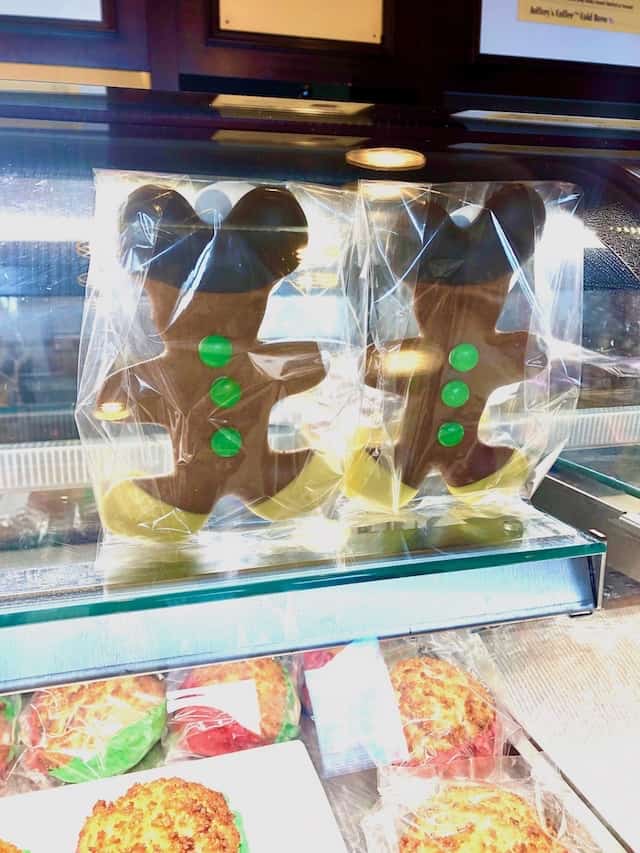 Are you still a little bummed that you can't visit the Grand Floridian Gingerbread House? Take a trip over to Disney's Boardwalk and enjoy this adorable Gingerbread Mickey Mouse.
He is quite large and absolutely adorable. His ears are dipped in chocolate to create his Mickey Mouse ears hat, with yellow melted candies creating his iconic yellow shoes, and green festive candy buttons this Gingerbread Mickey Mouse is almost too cute to eat.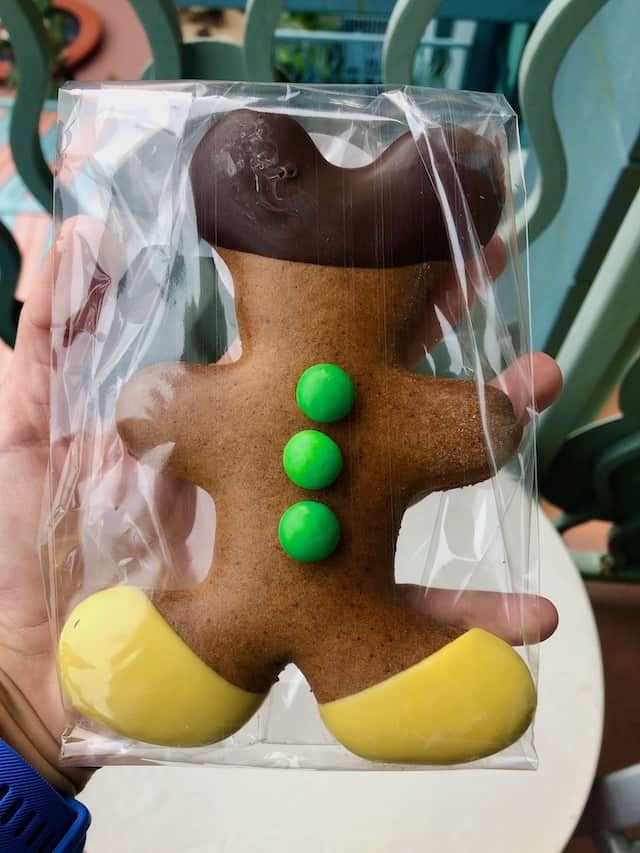 This Mickey Mouse Gingerbread cookie costs $5.99 and I had high expectations. I can still remember the absolutely delectable Gingerbread Mickey that I enjoyed at Disneyland last year. It was everything a Gingerbread cookie should be.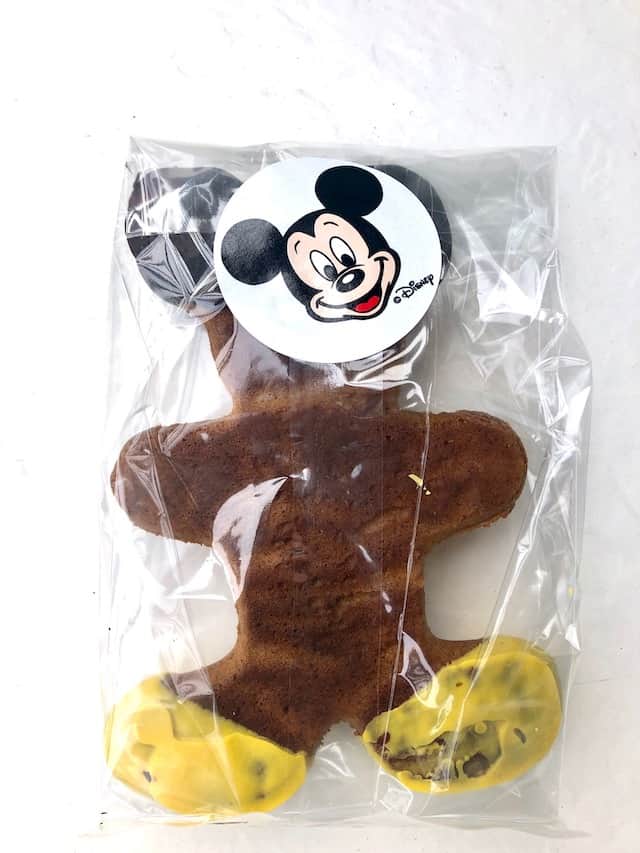 Unfortunately, this Gingerbread Mickey Mouse was not as enjoyable. In my opinion, the cookie was a bit hard and it did not boast the ginger taste that I expect in a Gingerbread cookie. The best part of the Gingerbread Mickey Mouse was his chocolate ears. He is super cute to look at though.
Gingerbread Mickey Cookie available for $5.99.
#3: Peppermint Bark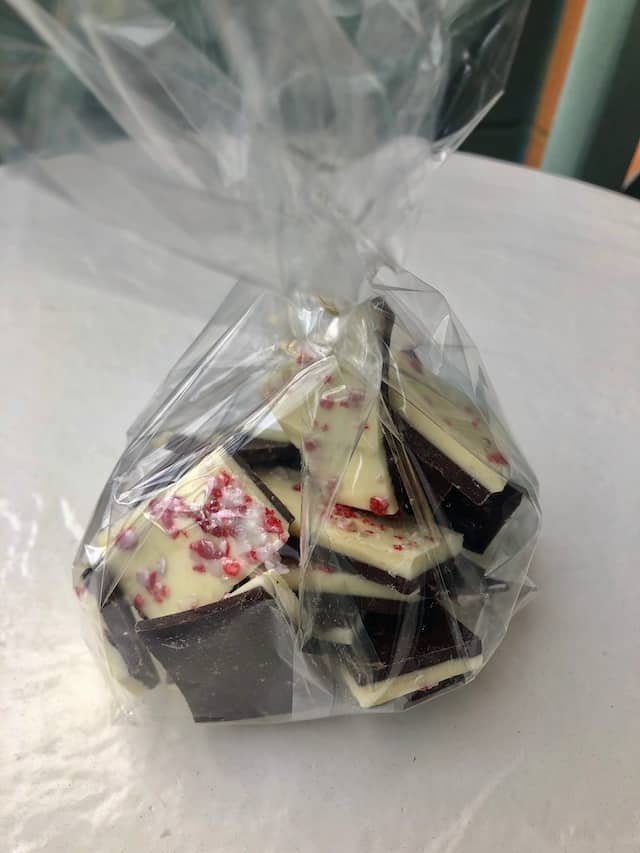 The Peppermint Bark also costs $5.99 and is truly worth every penny. With a layer of dark chocolate, a layer of white chocolate, and sprinkled with crushed peppermint, this is holiday favorite in my home. I would consider myself something of a Peppermint Bark connoisseur.
I can pass by many holiday treats, but I don't think I have ever passed up Peppermint Bark. As with all desserts, some Peppermint Bark is better than others. The Peppermint Bark found at Boardwalk Bakery is simply one of the best that I have tasted.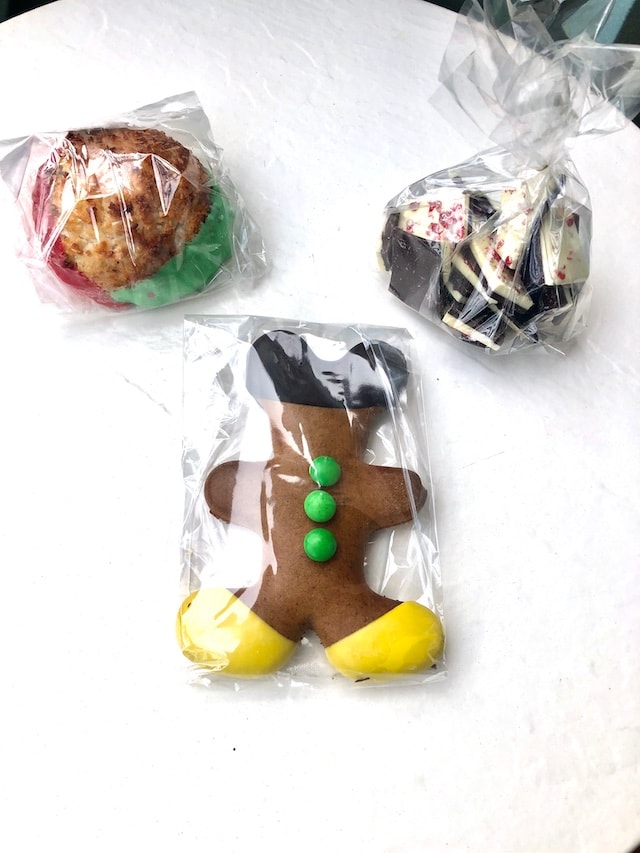 It has a rich flavor that is perfectly paired with the finely ground peppermint topping. This dessert is so yummy, you may want to grab a bag to enjoy now and also a bag to freeze at home to be enjoyed later as well.
Peppermint Bark was well worth the $5.99 price tag.
#4: Holiday Macaroon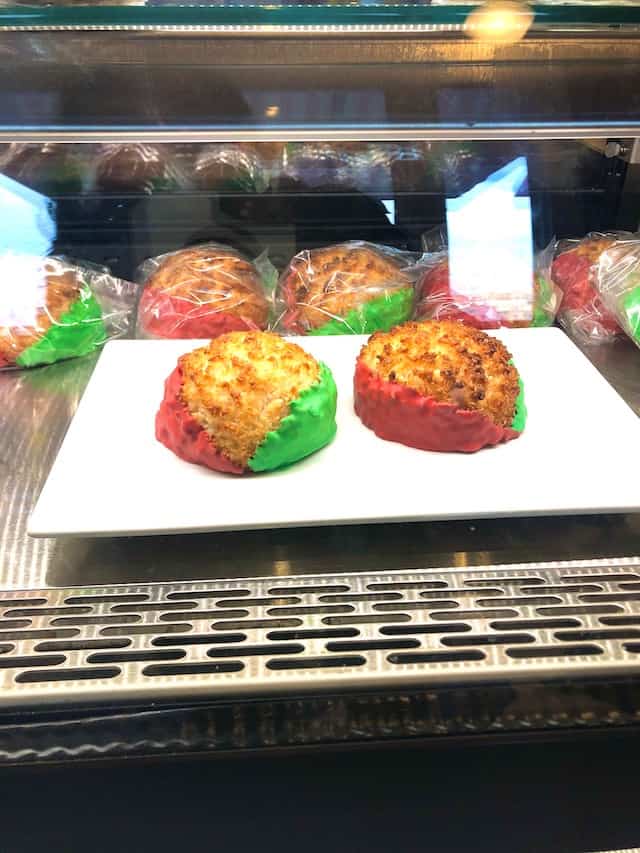 Last, but certainly not least is the Holiday Macaroon. This is also found at the Boardwalk Bakery and is $5.99. Let me begin by sharing that I am not a fan of macaroons, that is until I visited the Boardwalk Bakery.
This macaroon is HUGE and is quite festive with both green and red melted chocolate at its base. If you love coconut, you will absolutely love this macaroon. Inside this soft macaroon, you will enjoy the sweet flavors of crushed coconut.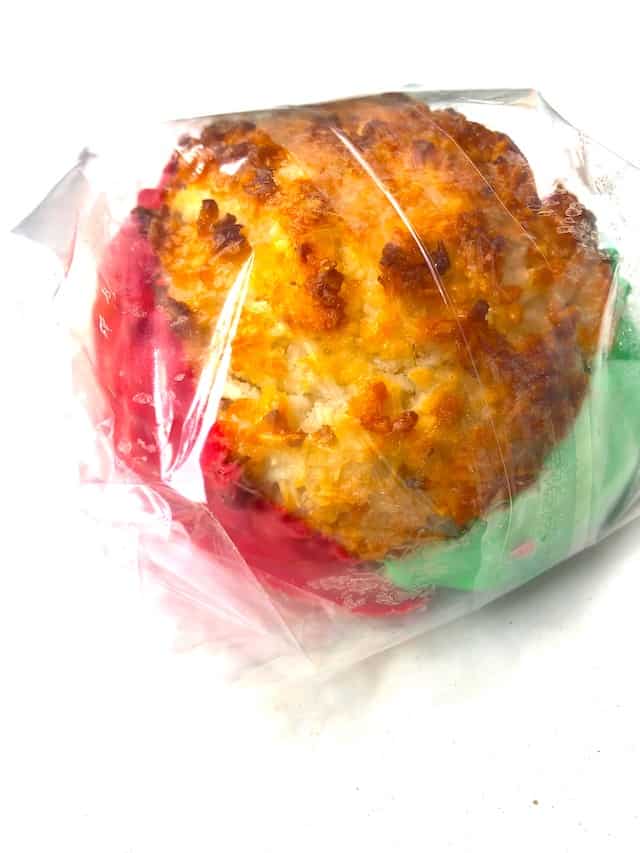 It is absolutely AMAZING! I can now no longer say that I do not like macaroons. It is sweet, but not overly sweet and is large enough to share.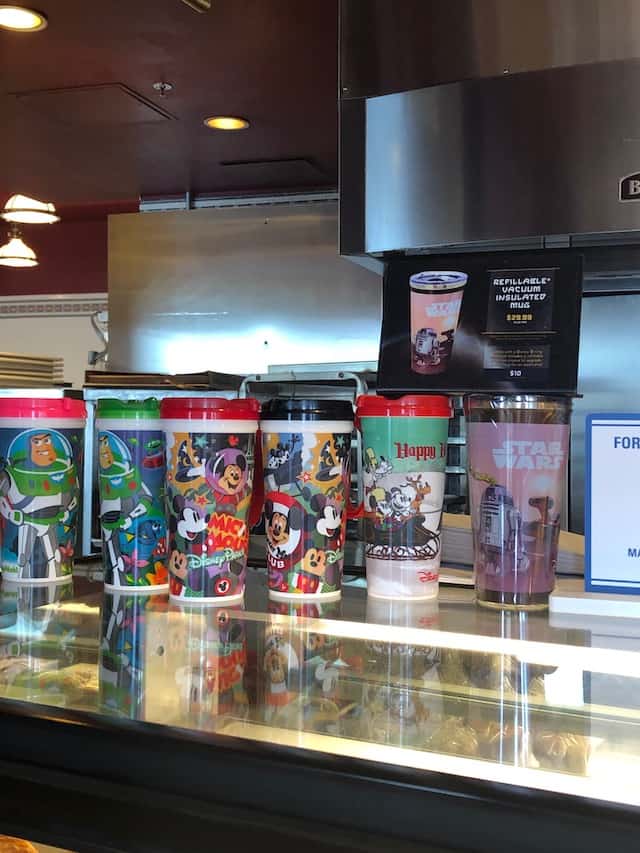 The Boardwalk Bakery also offers holiday souvenir refillable cups for $19.99, if you would like to enjoy a warm cup of coffee with your Holiday Macaroon.
Holiday Macaroon is large enough to share, but so tasty you may not want too For $5.99 at the Boardwalk Bakery
There are so many great reasons to love Disney Boardwalk this holiday season. Have you enjoyed this great location during previous Disney trips? Will you be visiting Disney's Boardwalk this holiday season? Share you thoughts with us on our Facebook Page.