Last time we looked at exactly how Disney Vacation Club works. Now, let's compare and contrast the two options for buying into DVC: Resale and Direct.
Important Differences between Resale and Direct Membership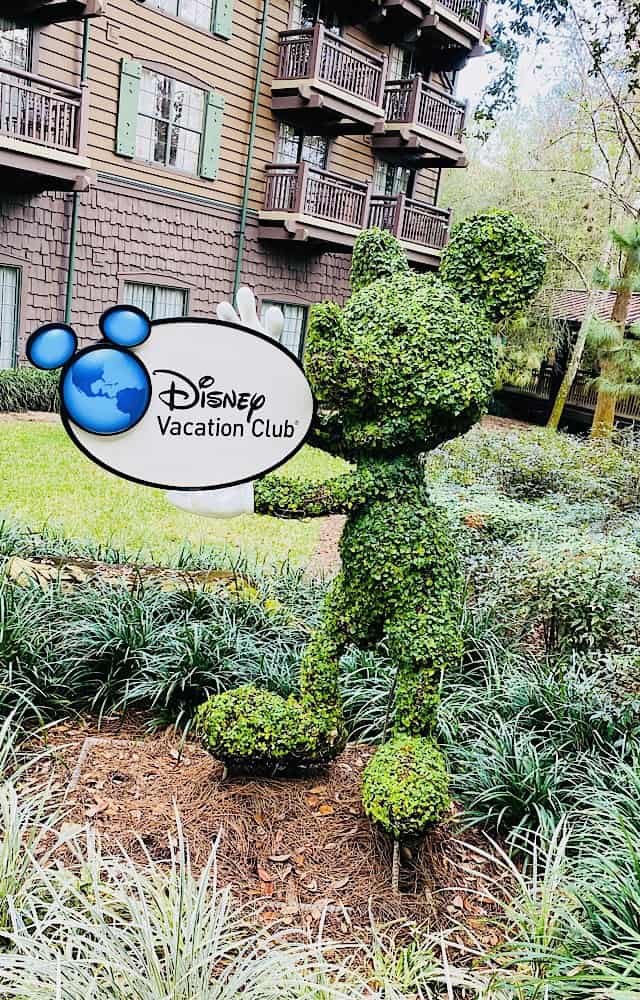 If you're thinking about buying a Disney Vacation Club Membership (often referred to by the acronym DVC), I hope you saw the first article in this series for the basics. Also see Heather's article explaining DVC here.
Now, you've decided you may want to buy a membership, or at least you're not quite sure it is right for your family. Now comes your next big question: Resale or Direct?
The main differences between buying direct or resale are price (resale is much cheaper) and membership benefits. You get all of the benefits if you buy directly from Disney, but do not get them if you buy on the resale market. There are limited exceptions. When buying directly from Disney, you are considered a full member with member benefits. You can use those points at any DVC resort, on cruises and Adventures by Disney, as well as on the RCI exchange for other destinations.
Other Benefits Besides Trips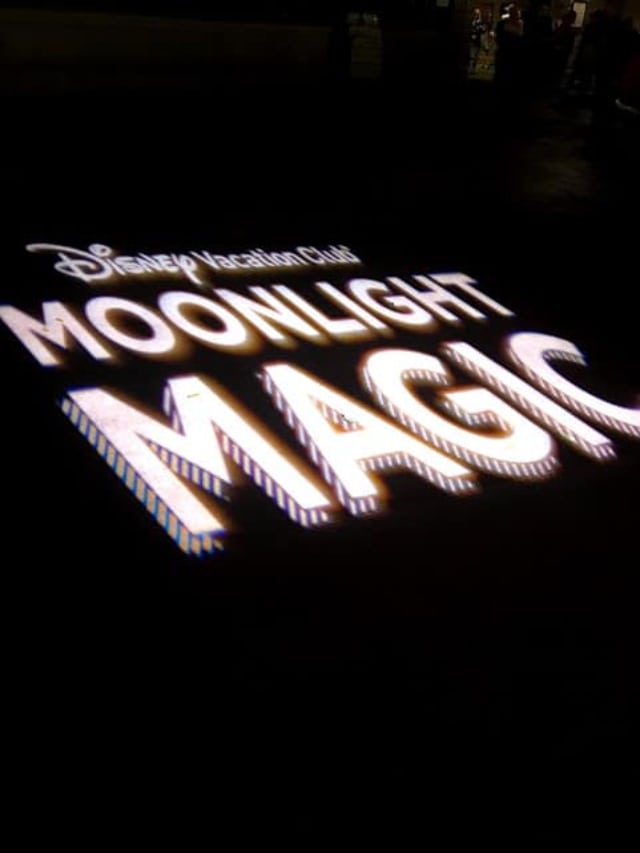 All the advice I got before buying said not to weigh membership benefits too heavily when making the choice. This is because they are subject to change and not guaranteed. For instance, last year they canceled all of the Moonlight Magic events. These were free after hours special events only for DVC Blue card members.
Blue Card v.s. White Card Benefits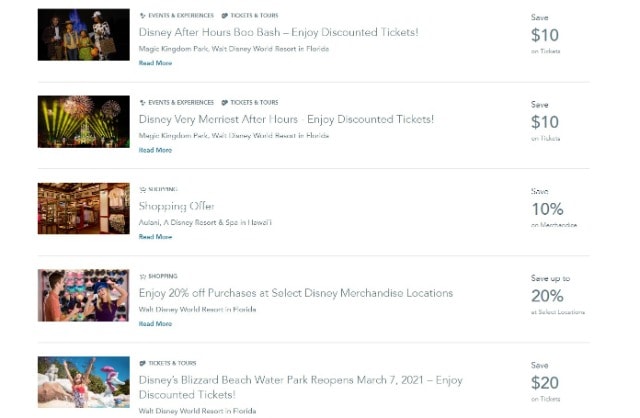 Members who own at least 150 points purchased directly from Disney, i.e. "direct points" are entitled to full membership benefits.
These memberships are denoted by blue membership cards. Sometimes people will refer to these members as "blue card members" or benefits limited to blue cards as "blue card benefits."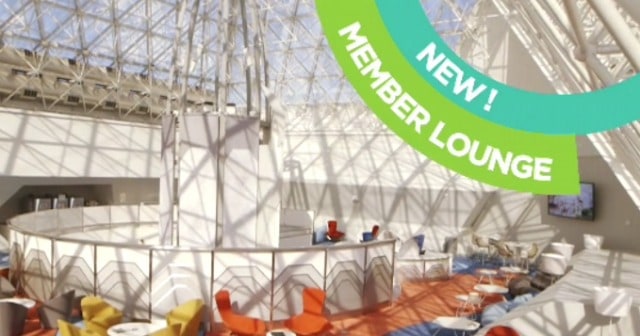 If you purchase a Disney Vacation Club membership on the resale market, you become a "white card" member.
This no-frills card entitles the bearer to free parking while staying on points, pool hopping, and the Top of the World Lounge at Bay Lake Tower when it's open.
For instance, white card members like myself did not have access to the DVC Remy Preview at Epcot.
Price Difference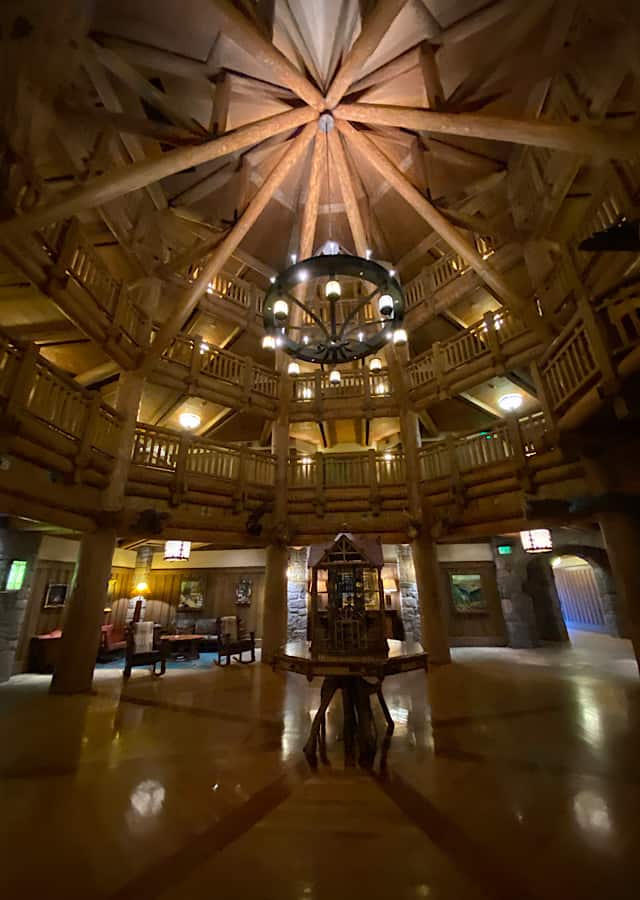 For our Boulder Ridge contract, we paid $99 per point. In contrast, buying the points directly from Disney we would expect to pay $180 per point. For my family, ultimately we decided that the benefits one gets with direct points was not worth the price difference. We saved over 50% by buying resale points.
I have enumerated the expected prices of all DVC resorts below for your convenience in comparing resale and direct pricing.
Timing
Another important consideration is timing. Generally speaking, a resale contract takes a couple of months to close. Then, you wait to be able to access the contract and begin booking. For us, buying resale took around 3 months from offer to booking with our new points!
If you purchase directly from Disney, the membership is yours right away and you can begin booking with your points very quickly!
Changes After Riviera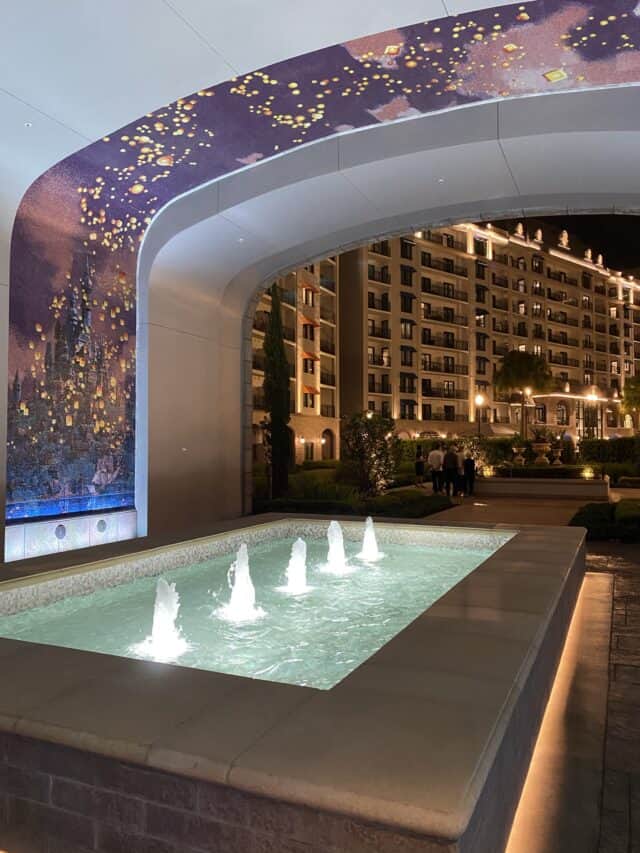 DVC made some changes to resale contracts with the introduction of the Riviera Resort. If you purchase a contract on the resale market rather than directly from Disney, you cannot use those points at the Riviera Resort OR at any resort they build after Riviera.
For resale contracts at all Disney Resorts that are not Riviera, you can use your DVC points at any DVC resort that existed prior to Riviera. You cannot use points purchased this way at Riviera or any future DVC resorts.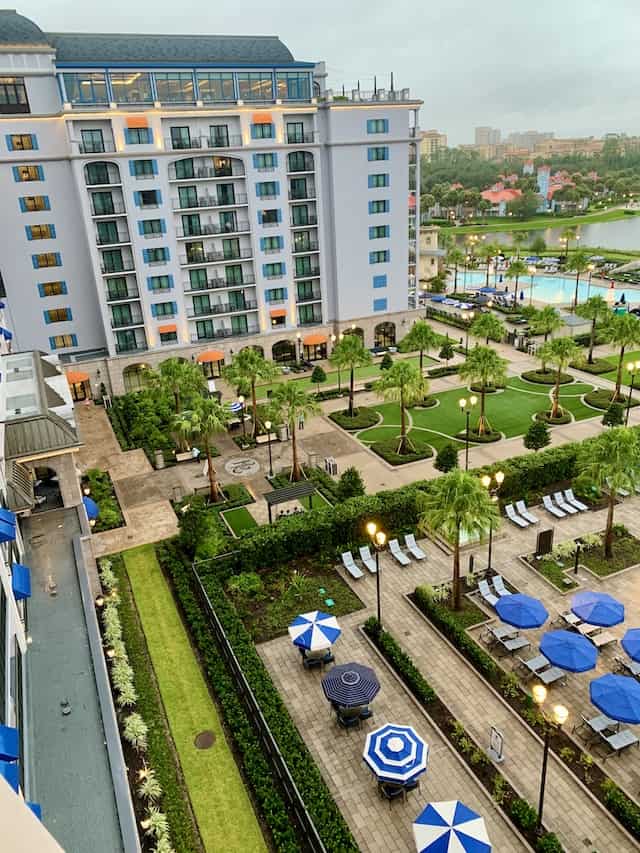 Resale changes came with the introduction of Riviera. Resale points can not be used at Riviera Resort or any resorts introduced from now on. In contrast, if you purchase a Riviera Contract via resale, the points can ONLY be used at Riviera.
The restrictions ONLY affect resale buyers. If you buy from Disney your contract does not have restrictions. In contrast, If you buy a Rivera Resale contract, you can ONLY use those points at Riviera.
Again, when buying direct there are no restrictions during your membership. But, it's good to know that Riviera contracts will have these restrictions if you go to sell them. The restrictions may affect the resale value later on. So far, Riviera resale contracts sell for comparable amounts to other new resorts.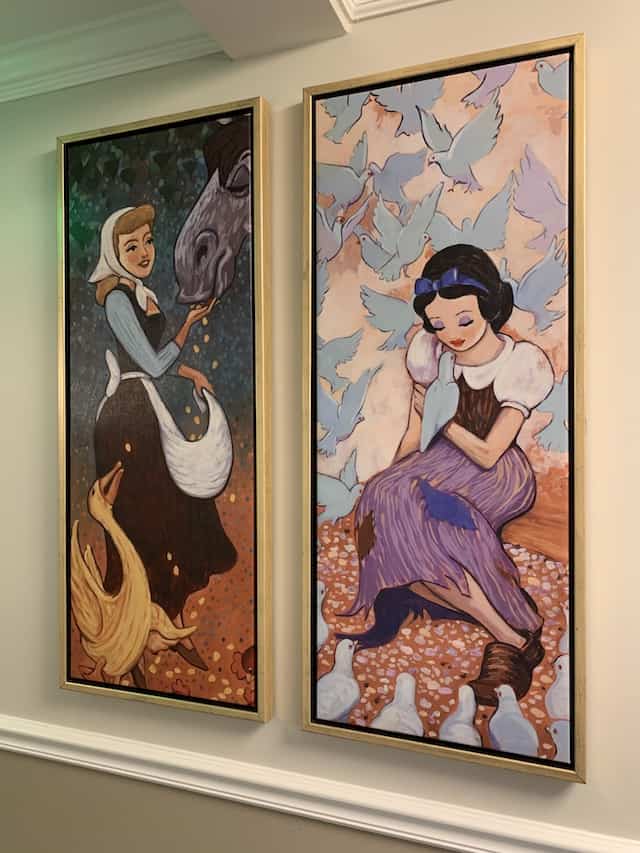 Do be careful if you're buying a large contract for Riviera. You may have difficulty selling a large stake that can only be used at one resort.
KTP tip: Disney will allow you to buy two separate contracts with the same use year and home resort and use those points together. Smaller contracts are easier to sell should you decide to.
Here's an example. You want 300 Riviera points but may sell the membership before the term ends. You could get two 150 point contracts, and that should be easier to sell off later and for a higher price per point than a large contract.
Other Home Resorts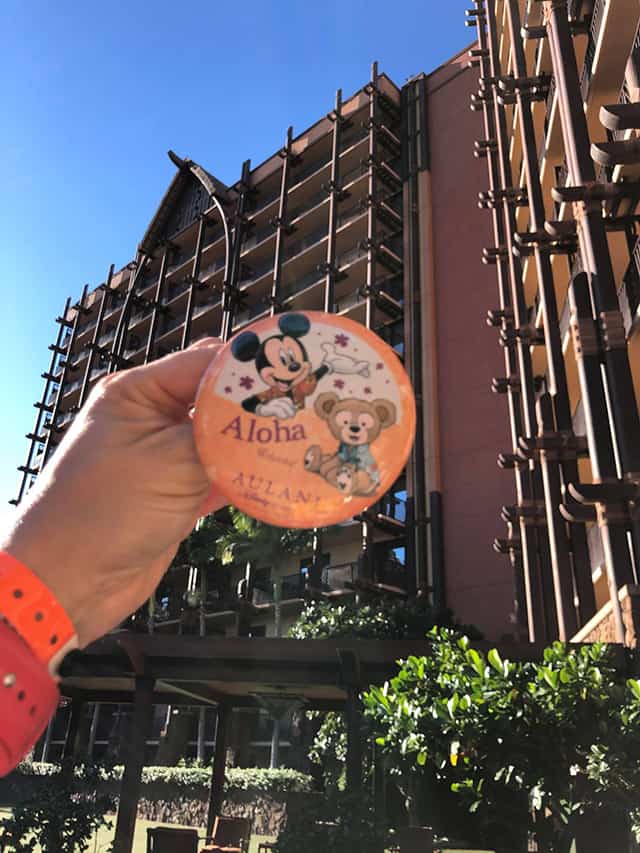 Now that we got the Riviera confusion out of the way, let's look at our other home resort options! You can purchase ANY of these resorts directly from Disney OR on the resale market through various brokers.
The contract end dates are determined by the resort purchased, not based on when the contract is purchased. So, although my family bought Boulder Ridge in 2021, our contract still expires in 2042.

It's somewhat unadvertised that Disney will sell direct contracts for older home resorts, but they definitely will! Generally speaking, the pricing will be considerably more than on the reasle market but less than buying one of the brand new resorts.
For resale price, you'll find a range rather than a single figure. This is because the resale market pricing is partially determined by how many points the contract is for. Larger contracts sell for fewer dollars per point, and smaller ones go for higher dollars per point. The source for these is the DVC Resale Market listings.
Below, I have listed all of the Disney Vacation Club Resorts, along with a brief description, pricing both direct and resale, and their contract end dates in parenthesis next to the heading.
Animal Kingdom Lodge (2057)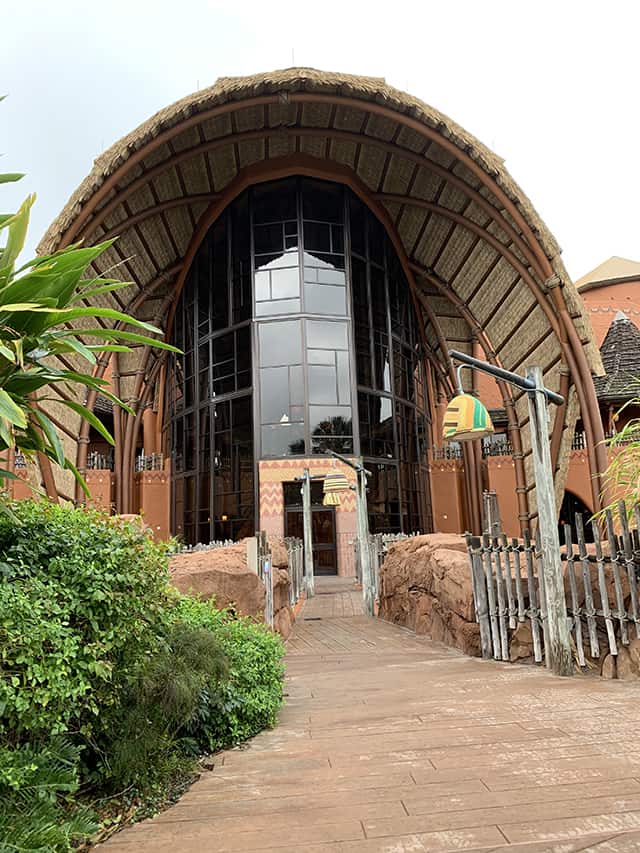 The Animal Kingdom Lodge features gorgeous architecture on a savannah. It's beautiful, peaceful and unlike any other resort. A fan favorite restaurant, Boma, has reopened there and joins Sanaa for two great dinner options! Plus, check out Maggie's overview of it here.
The resale pricing for Animal Kingdom Lodge has rapidly increased lately. Part of the reason, according to DVC groups, is that Disney has been exercising their right of first refusal on resale contracts at Animal Kingdom. So, if you buy resale, expect to pay a bit more than you may expect for an older resort.
Direct from Disney cost (as of Sept 2021): $186 per point
Resale Price Range (as of Sept 2021) $130-$170 per point
Aulani Resort (2062)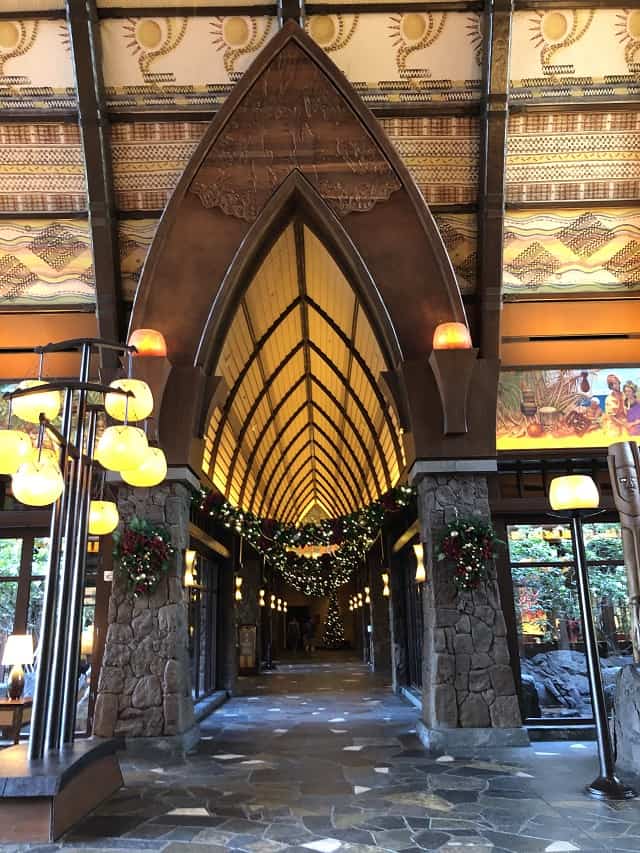 One of the two readily available resorts, Aulani Resort in Hawaii is one of the newest additions to the Disney Vacation Club. You can read more about this resort here. My fellow writer Marisol visited this resort and wrote a review here.
Direct from Disney cost (as of Sept 2021) $210 per point
Resale Price Range (as of Sept 2021) $130-$150 per point
Bay Lake Tower (2060)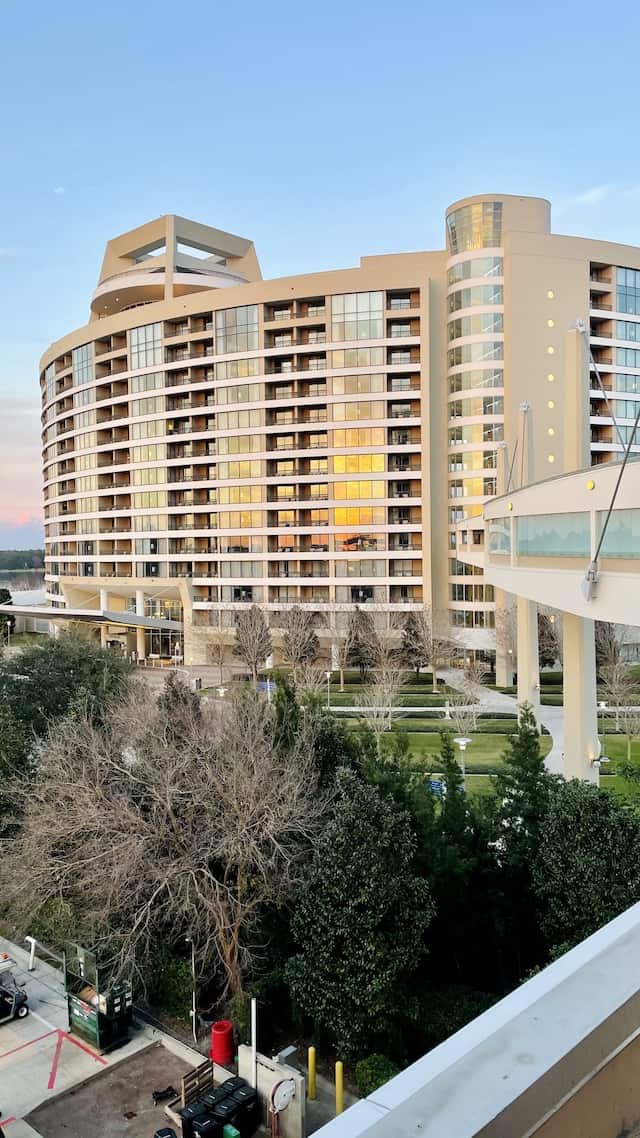 Bay Lake Tower at Disney's Contemporary resort offers a quick walk to Magic Kingdom, a fun pool, and understated Disney touches. A bit too understated for some, but I love staying here! Check out my overview of the Contemporary and Ashley's review of California Grill.
Direct from Disney cost (as of Sept 2021): $245 per point
Resale Price Range (as of Sept 2021): $150-200 per point
Beach Club Villas (2042)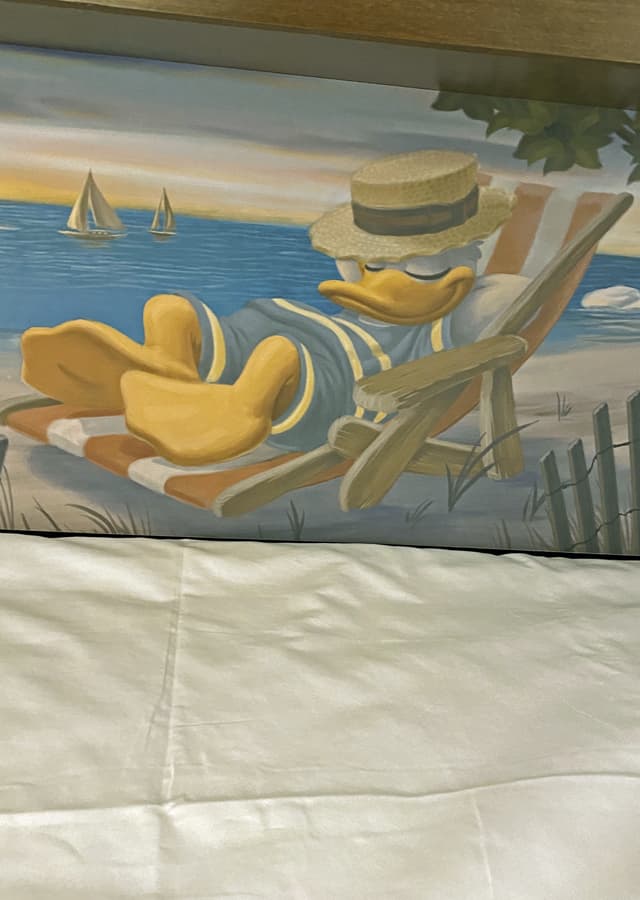 The Beach Club Villas offer access to one of the best pools on Disney property and quick access to Epcot's International Gateway. These two features have meant that Beach Club contracts have maintained their value quite well despite the relatively short duration left on them.
Direct from Disney Cost (as of Sept 2021): $245 per point
Resale Price range (as of Sept 2021): $145-$180 per point
Boardwalk Villas (2042)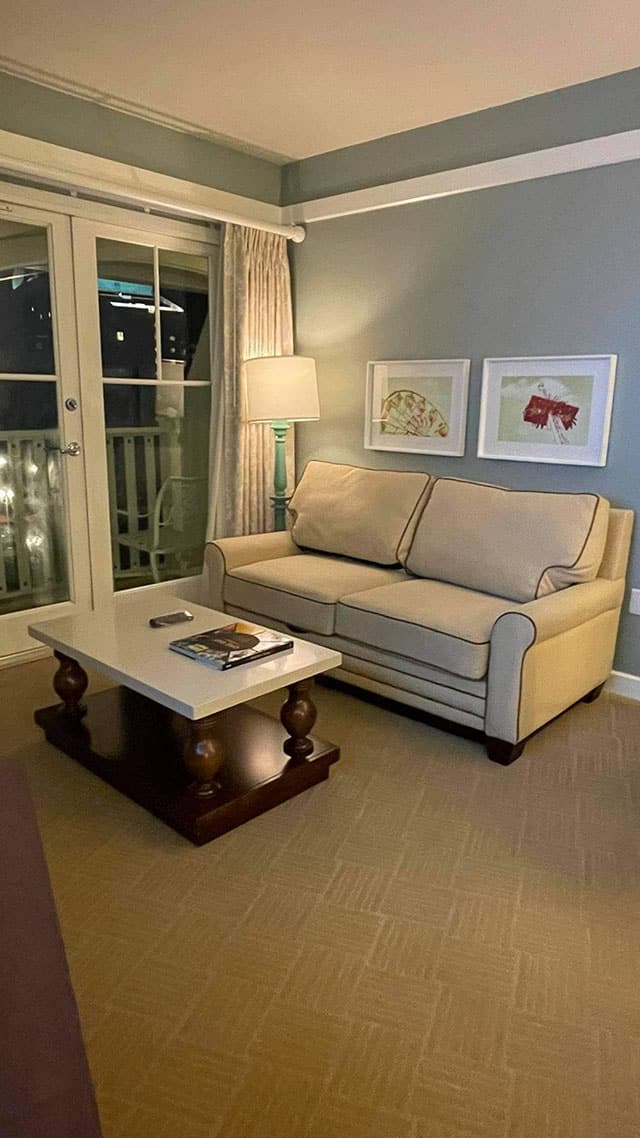 The Boardwalk Villas also have a great location and a really fun waterslide. Check out our review of the villas and the overview of the resort. You can also check out some really cool art on the Boardwalk as well as a new ice cream place!
Like Beach Club, Boardwalk Villas offer a great location with walking access and boat transportation to both Epcot and Hollywood Studios.
Direct from Disney Cost (as of Sept 2021): $210 per point
Resale Price range (as of Sept 2021): $131-$154 per point
Boulder Ridge at Disney's Wilderness Lodge (2042)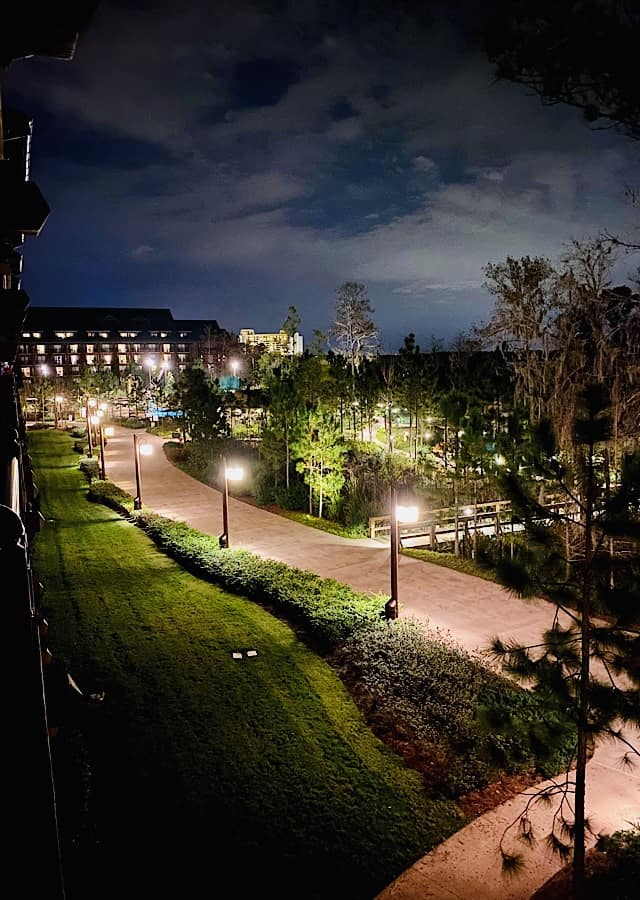 This is my personal home resort. We adore the Wilderness Lodge – from the Pacific Northwest feel to the proximity to Magic Kingdom. Susan has stayed there and wrote an overview here.
Direct from Disney Cost (as of Sept 2021): $190 per point
Resale Price Range (as of Sept 2021): $106-$140 per point
Copper Creek Villas and Cabins at Disney's Wilderness Lodge (2068)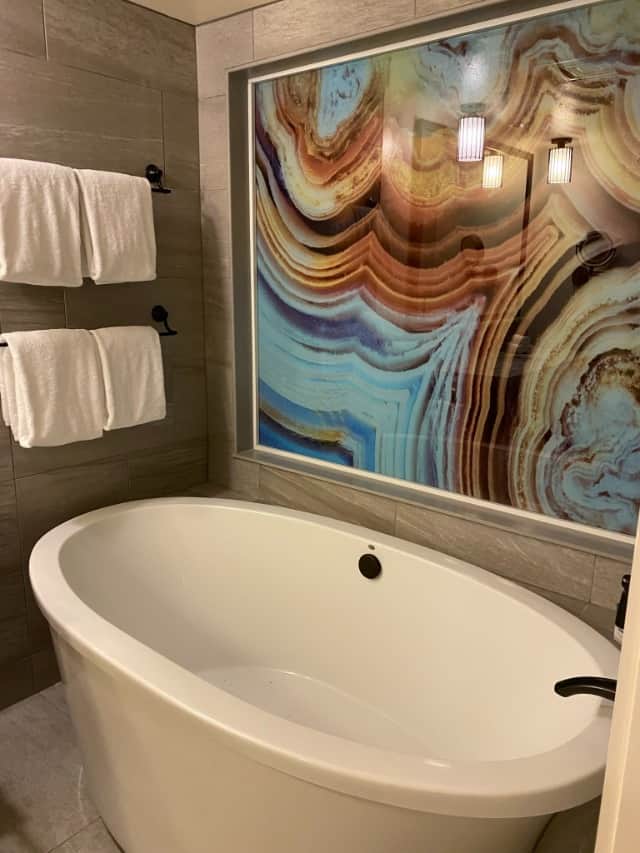 After a recent stay in a one bedroom and studio here, these are lovely rooms! Think upscale rustic cabin and you'll have it. The Copper Creek villas are located inside Disney's Wilderness Lodge whereas Boulder Creek is a separate building connected by a covered walkway.
The Cabins can be found out by the lake, similar in price (in point), size and features to a Polynesian bungalow.
The Copper Creek Villas are the newer of the two Wilderness Lodge properties, so if that's your desired home, be sure to note the expiration date differences.
Direct from Disney Cost (as of Sept 2021): $225
Resale Price range (as of Sept 2021): $159-$184
Grand Californian (2060)
As the only DVC property at Disneyland, the Grand Californian is a hot ticket on both the resale and direct markets. Similar to the Wilderness Lodge, part of the Grand Californian was converted to DVC rooms, and inventory is limited there.
Disney Vacation Club reps I have spoken to in person have overstated the flexibility of using your membership here (in my opinion).
Obviously there are exceptions and other DVC owners are sometimes able to book here. It's by far the most expensive DVC property to buy.
Direct from Disney Cost (as of Sept 2021):$310 per point
Resale Price range (as of Sept 2021): $280-$297 per point
Grand Floridian (2064)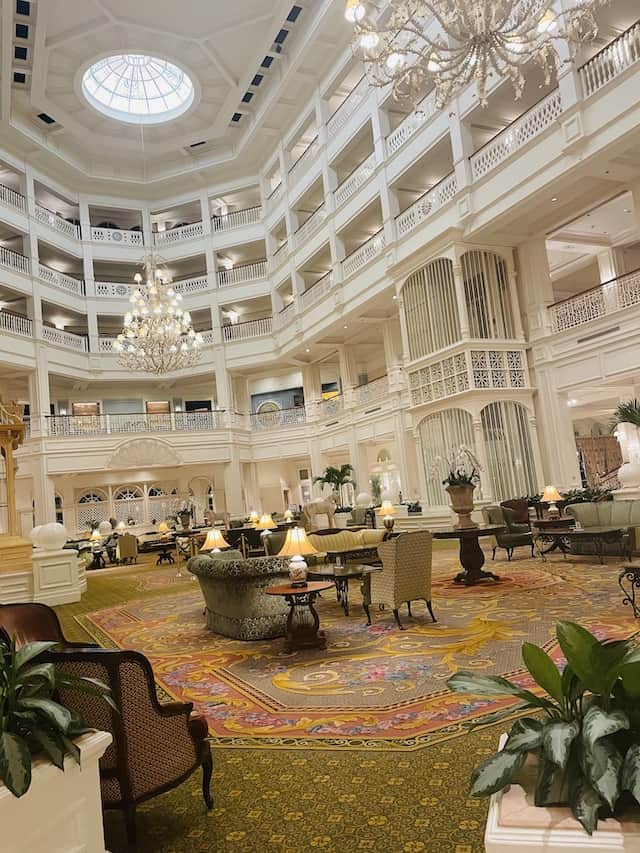 Disney's Grand Floridian is a Florida fairytale, with elegant fantasyland touches throughout. The Villas are getting an expansion soon, and like the Riviera Resort and the Polynesian Villas the suites will have a queen murphy bed rather than a sofa bed!
I've yet to stay here but hope to soon. Read Jamie's review and Christina's review here. Personally, I'm excited about the walking path and the DVC enhancements!
Direct from Disney Cost (as of Sept 2021):$255 per point
Resale Price range (as of Sept 2021): $180-$220 per point
Hilton Head Island (2042)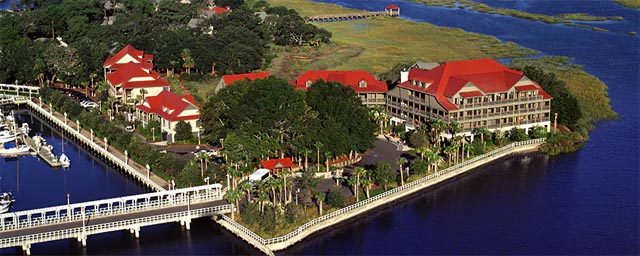 Hilton Head Island, one of the few DVC resorts outside of the theme parks, can be found in South Carolina. Disney's site describes it as an embodiment of Southern hospitality and charm on the Atlantic Ocean. It's difficult to book for the summer months if you don't own here.
Direct from Disney Cost (as of Sept 2021): $140 per point
Resale Price range (as of Sept 2021): $80-$100 per point
Old Key West (2042/2057)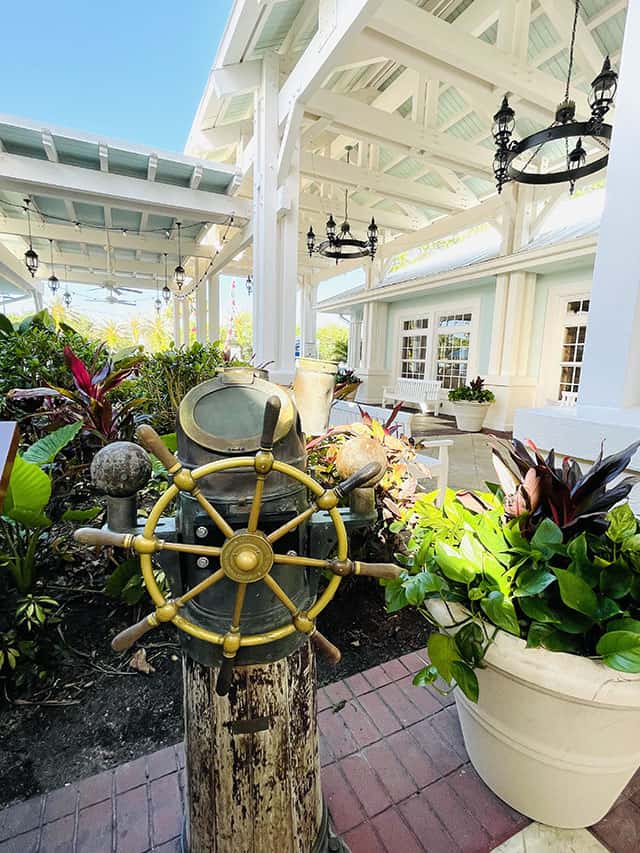 Old Key West is an original DVC resort in a great location for bus access to the parks. You can also access Disney Springs via boat from this resort.
Pay attention to the different expiration dates. Some owners opted for extensions so contracts can have one of two expiration years. This may explain some of the variance in price per point.
Check out our review of a 2 bedroom villa here.
Direct from Disney Cost (as of Sept 2021): $170 per point
Resale Price range (as of Sept 2021): $102-$158 per point
Polynesian Villas and Bungalows (2066)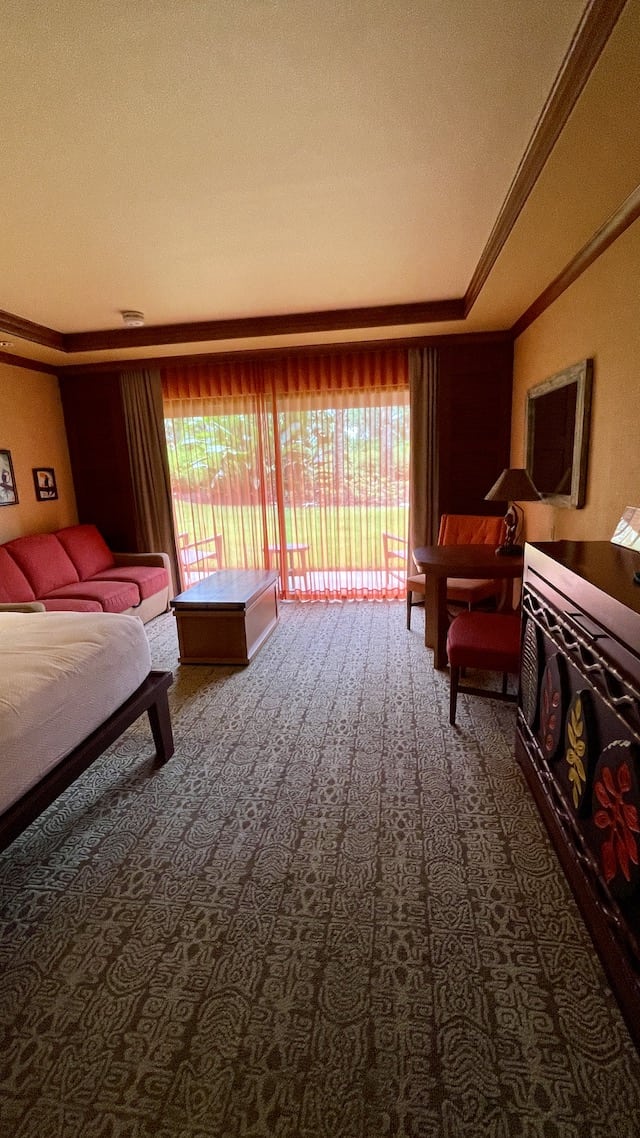 The Polynesian resort converted three longhouses into DVC studios and added bungalows over the water as well. However, they do not offer 1 and two bedroom options, outside of the bungalows, which cost upwards of 100 points per night.
A fan favorite resort, the Polynesian is a coveted contract but the good news is the inventory is pretty good.
We have already had a waitlist come through for the Polynesian and have it booked at the 7 month mark for 2 studios in April over spring break. So, its definitely possible in my experience to stay here even if one doesn't own here.
Direct from Disney Cost (as of Sept 2021): $250 per point
Resale Price range (as of Sept 2021): $168-220 per point
Riviera Resort (2070)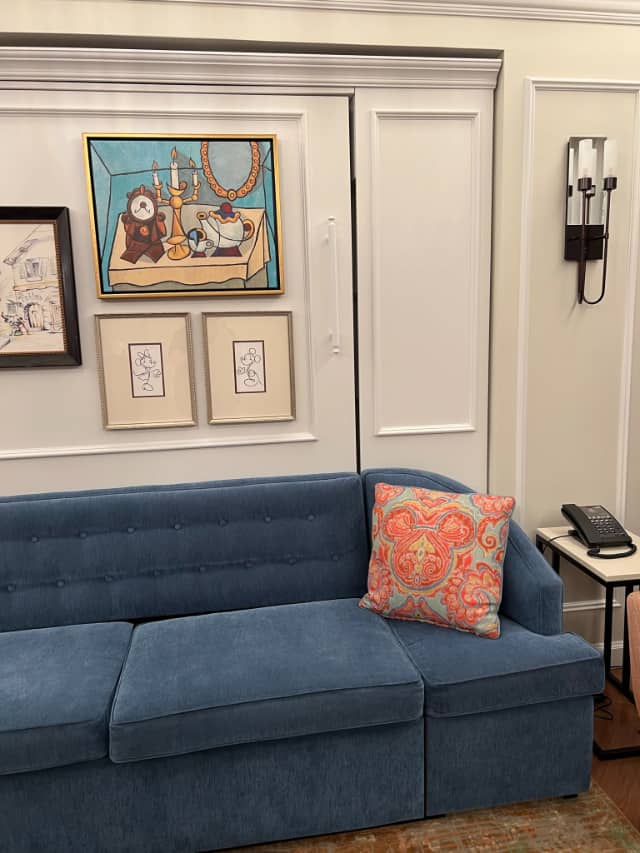 The Riviera Resort is Disney's newest resort hotel. This all DVC resort offers studios, one bedroom, two bedroom and three bedroom suites. They also have a tower studio suite, a DVC first, which sleeps only 2 adults.
The resort draws inspiration from the French and Italian Riviera, with unique Disney touches, such as theatrical posters in French and Italian throughout. I've only spent one night there , but it was a great resort and the skyliner access is amazing!
Check out Monica's overview of the resort here!
Direct from Disney Cost (as of Sept 2021):$201 per point
Resale Price range (as of Sept 2021): $149-175 per point
Saratoga Springs Resort (2054)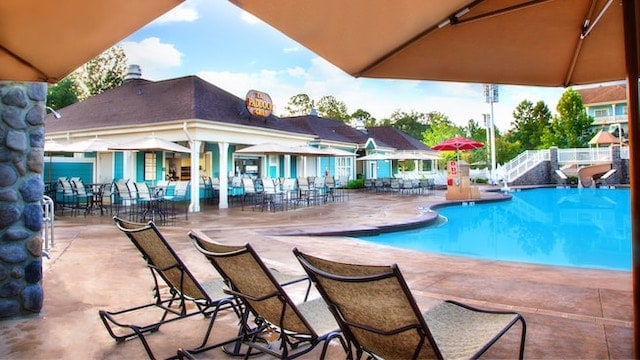 Saratoga Springs resort spans several acres along a golf course near Disney Springs. This peaceful, unassuming resort was recently beautifully remodeled!
Saratoga Springs has two feature pools and a ton of inventory. If you enjoy staying here, you should usually be able to book something at the 7 month mark for it!
Direct from Disney Cost (as of Sept 2021): $180 per point
Resale Price range (as of Sept 2021): $125-162 per point
Vero Beach (2042)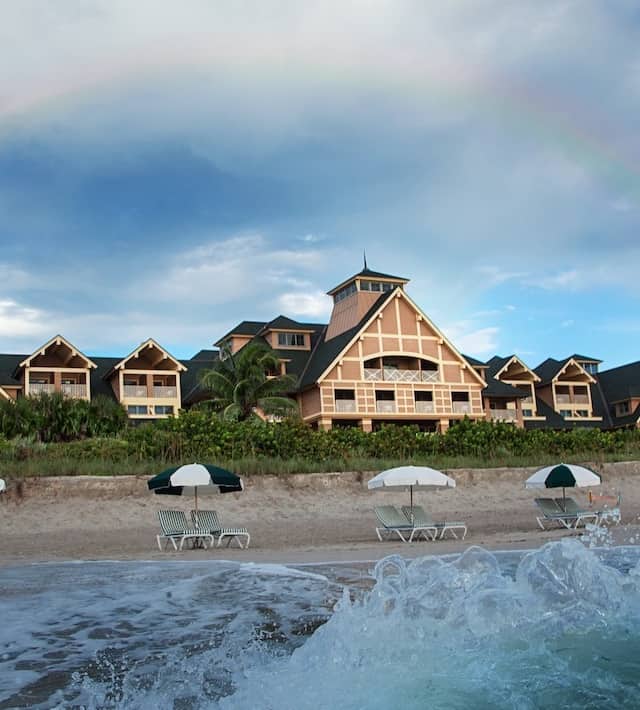 Disney's Vero Beach resort was purchased by Disney and added to the collection. Named for the small Atlantic coastal town where it resides, Vero Beach is about 90 minutes away from Walt Disney World.
We visited this resort with family years ago. The accommodations were nice enough, but I wish they had more activities at the resort to keep busy since we aren't much for the beach. The spa was great.
Note that although the point prices may be cheap, the dues are higher and a bit more vulnerable to price increases due to the potential for hurricane damage.
Direct from Disney Cost (as of Sept 2021): $125 per point
Resale Price range (as of Sept 2021): $73-105 per point
Wrapping Up
Well, now you've got a better idea of the differences between resale and direct in terms of pricing and perks. The third and final piece in this series will cover the complicated ins and outs of using your DVC membership once you've bought it.
Do you think the perks and additional flexibility make direct purchase worth it? Or would you prefer to have the flexibility of more points? Let us know in the comments below.