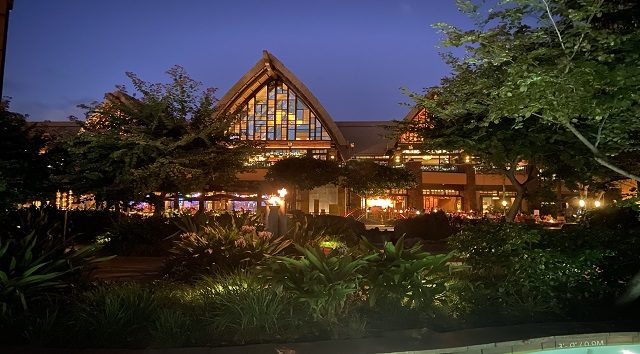 Every time I see an advertisement for Aulani, A Disney Resort & Spa, my heart skips a beat as I hear the version of "A Whole New World" accompanied on a ukulele and the camera scanning over families frolicking around the resort and in the pools.
Pre-Pandemic v. Today
I also wanted to make a note that our trip was taken in December 2019 prior to the pandemic. Little did we know how our lives would change a couple of months later.
Therefore, my experiences from December may look a bit different when they reopened in November 2020.
Each time that commercial came on, I nudge my husband, "oh, let's go to Aulani!" Well, years of endless nudging paid off because that dream finally came true in December. Our family of four packed our bags and made our way from California to Hawaii.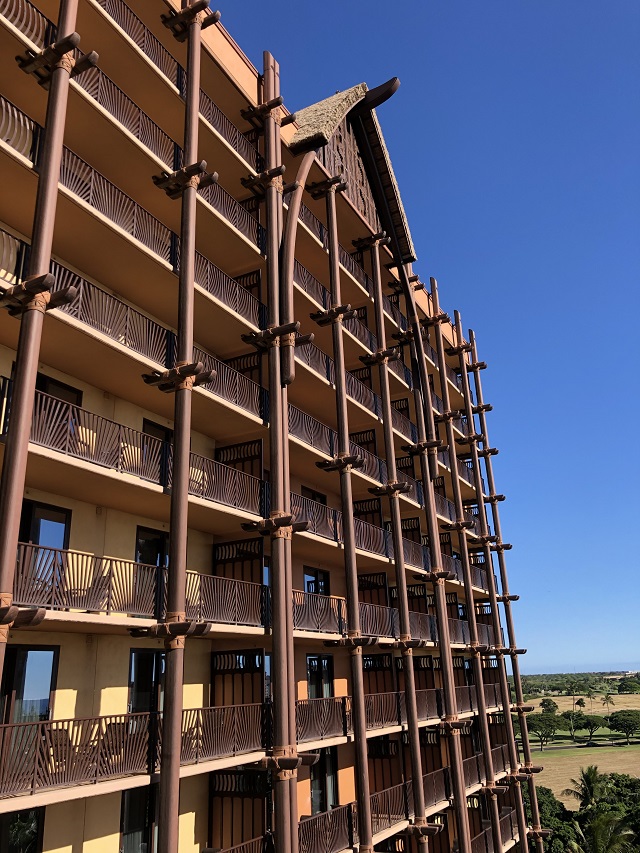 As Annual Passholders, we were able to book our week-long stay by utilizing a 35% discount on the villa rooms, which includes a washer/dryer as well as a kitchenette. Additionally, as Passholders, we were provided a one-day free car rental from Alamo Rent a Car.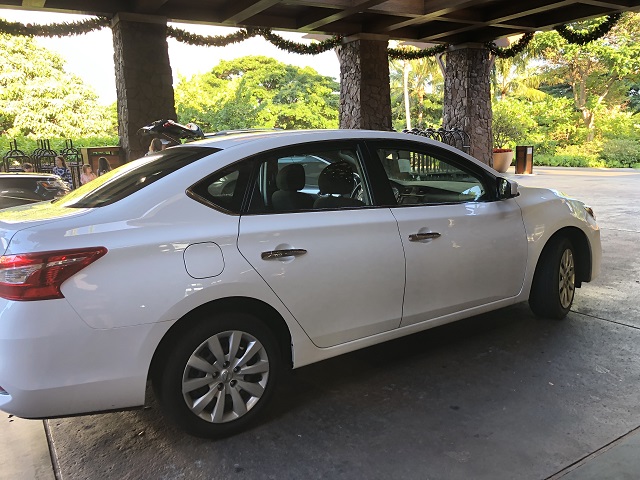 Aulani just finished an extensive renovation around the resort, and since we visited at that time, we received a nightly $50 resort credit for the inconvenience. During our visit, the Waikolohe Pool, Waikolohe Pool whirlpool spa, Volcanic Vertical water slide, 'Alohi Point whirlpool spa, Rainbow Reef, and Lava Shack and Mama's Snack Stop were unavailable.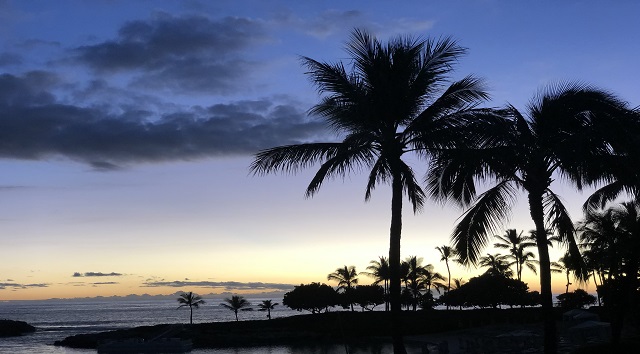 Previous to our arrival, I had booked a standard room which is equivalent to a room at a WDW resort. However, the more I kept researching and watching youtube videos on the villas, I made the change as I came to the realization of how amazing it would be to come home with suitcases full of clean clothes!
My husband was especially appreciative of the fact that the villas also include a kitchenette that is fully stocked with kitchen appliances. Yes, I know that it is vacation and who wants to cook during their time away from home, but if you are like me at all… once I begin to eat on vacation, I tend to gain weight from the sodium itself!
I'll admit our departure from the Los Angeles airport was not a joyous one! We flew on Hawaiian airlines and as we were getting ready to board our flight, we were informed that they had brought over the wrong plane by accident and that we would be delayed while we wait for the correct plane.
About an hour later, we were finally on the flight when we were informed that they had overbooked our flight and were asking guests to volunteer to leave the flight and board a later one. Needless to say, nobody came forward.
When they finally sorted out the ordeal, another hour had passed (as we sat in our seats with our seatbelts buckled) we were then informed that the bridge was stuck to the aircraft and maintenance had to be called to fix the problem.
Three hours later, we were finally in the air and off to paradise! As you can imagine we were all so hungry and tired that when we landed, we flagged down the first taxi that we laid our eyes on. $100 later and we had finally arrived at Aulani. Vacation officially began!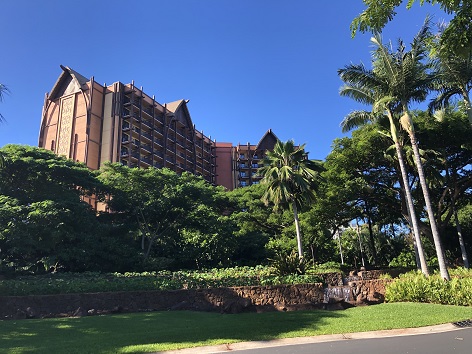 As our flight had landed hours after we had anticipated, it worked out nicely in the way that, upon arrival to the resort, our room was ready for us! When we stepped out of the taxi, we were immediately greeted with beautiful gifts from the door greeters. Women are given a floral lei, men a kukui nut lei, and children receive Menehune necklaces.
As with Walt Disney World and Disneyland Resorts, guests have the convenience of online check-in prior to arrival. This allowed our arrival to be quite swift as I provided our family name and was promptly provided with our key cards and information.
The first thing that we did was drop off our luggage and bags and find Mary and Bertie, our elves on the shelf. Our children knew they would be meeting us on vacation. Lucky us, right?!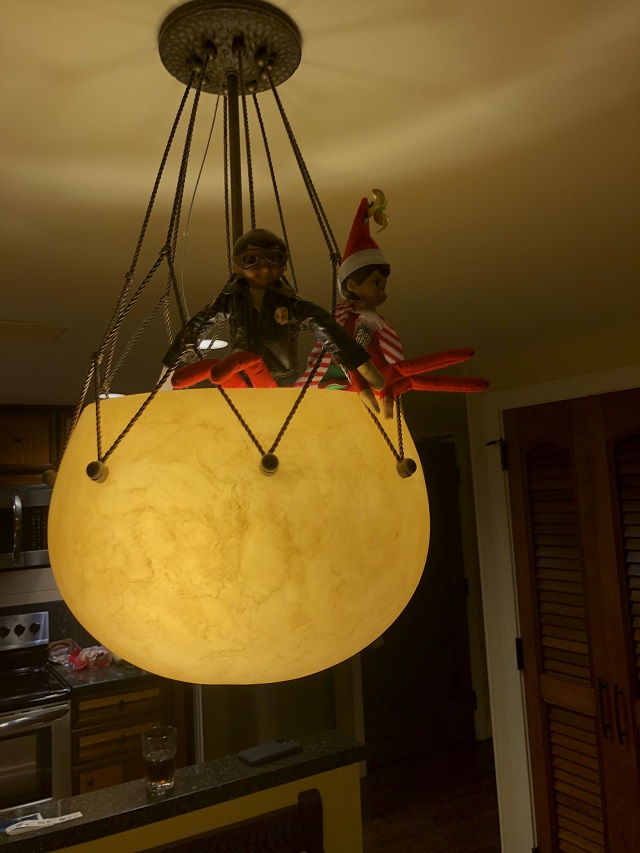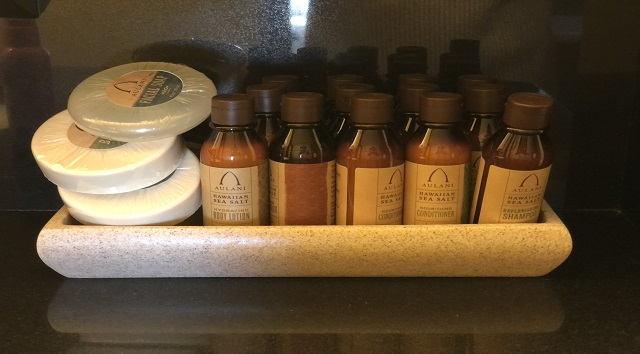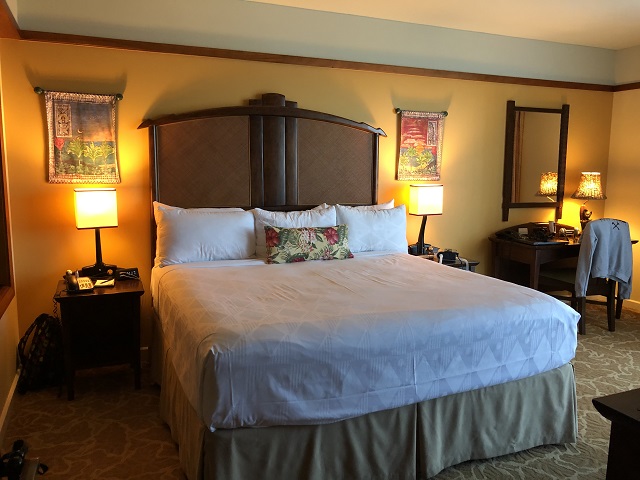 We then found ourselves looking for food as our tummies were rumblin' just as I assume happens to Pooh! After finding some food and enjoying it by the poolside, we decided to walk across the street from the resort to visit the ABC grocery stores that can be found widely around the island.
If there is something our family enjoys doing on vacation, visiting grocery stores would definitely be one of them! We especially love grocery stores out of the country as we get to purchase and try various types of foods and delectables that we would not otherwise be able to enjoy in California.
For example, in Hawaii, one can find a vast array of Japanese food, drinks, and products in the grocery stores! Target and Costco are also very close to Aulani, however, you would need a car or take an UBER as they are not within walking distance from the resort.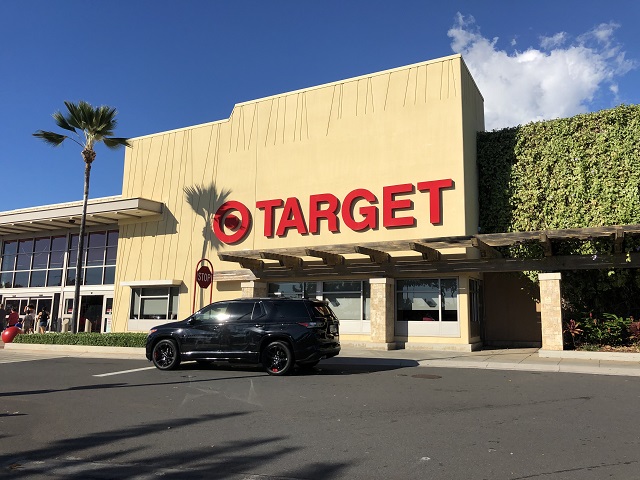 Next week, I will focus on the various activities that we enjoyed throughout the resort and our experiences such as the pools, ukelele lessons, making Mickey ears and more!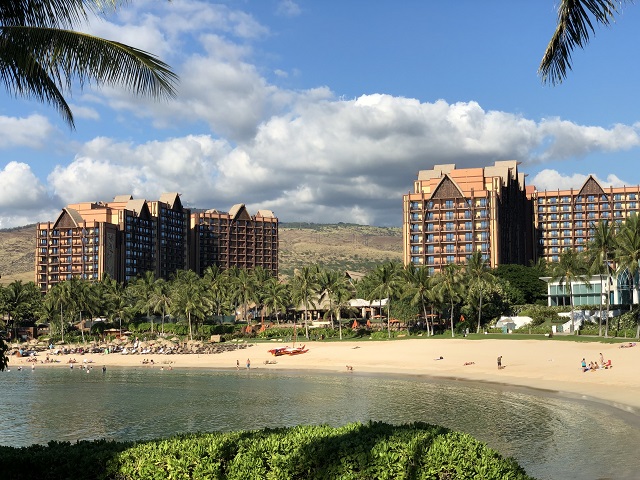 Have you visited Aulani, a Disney Resort & Spa? Let us know on Facebook by clicking this link or using the Facebook button below! Mahalo!
-Marisol White