There are dozens of resorts at Disney World, and it can be overwhelming choosing where to stay. Here are the pros and cons of each Disney-owned resort on property!
Now that I have stayed at many Disney resorts, I'm ready to share which ones I love and the ones I could live without at each (currently open June 2021) resort! One of my personal favorite parts to any Disney World vacation is the resort!
When my son was little, he was the same way. He always wanted to spend more time at the "zort". We like to take a mid-day break because we get hot and tired, so in the summer we prefer to stay at a deluxe or moderate resort because they have great pools and are easier to get to.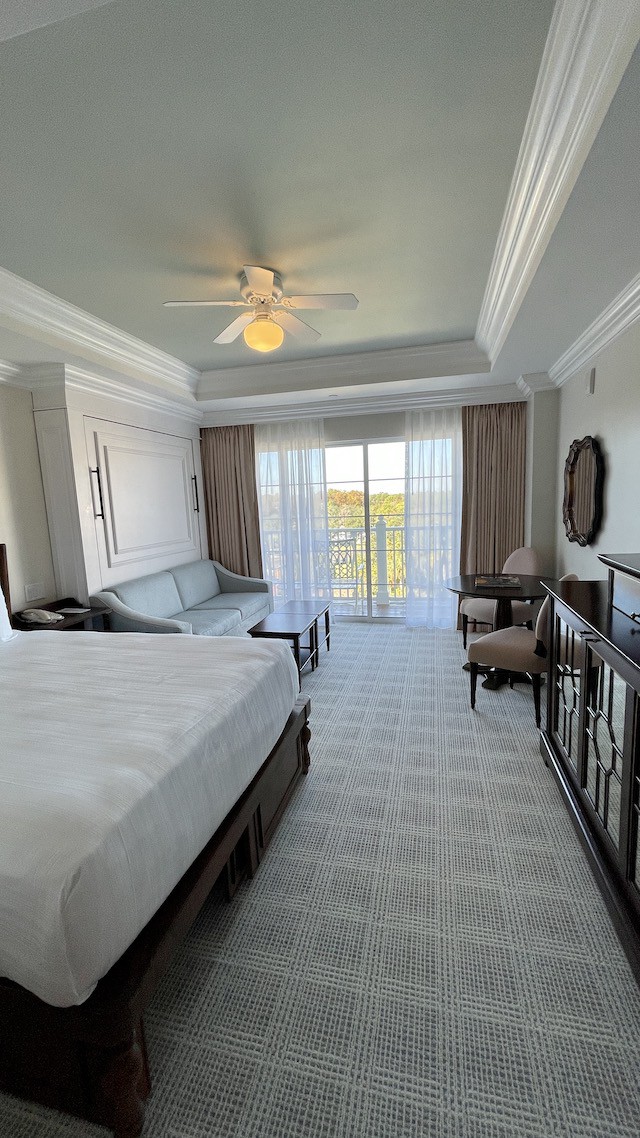 In the winter, I'll stay wherever! I did a post awhile back on the differences between value, moderate and deluxe resorts. Honestly I think they all have their charms! Let's first take a look at the value category!
Value
There are three resorts in the value category that are currently (June 2021) open: Pop Century, Art of Animation and All star Movies. So far, we do not have an opening date for All Star Sports or All Star Music.
Pop Century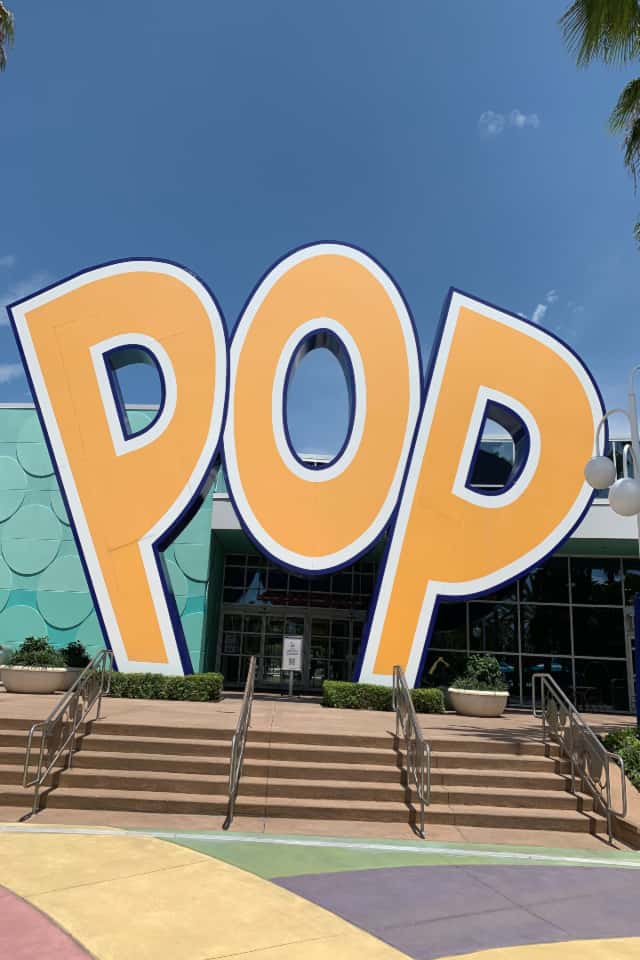 One of the main pro's for Disney's Pop Century Resort is the proximity to the skyliner. Even aside from the skyliner, the resort is in a decent location. I like the remodeled rooms (identical to all star movies rooms), and the theme is fun and nostalgic!
A con would be the food court. When I stayed here in May, I had trouble finding something to eat since I'm particular. The subpar green beans are a running gag in our writer's chat. Just not the best.
Art of Animation
Disney's Art of Animation has plenty of positives too! Since the resort is built on property initially meant for a Pop Century expansion, the two resorts share a Skyliner station!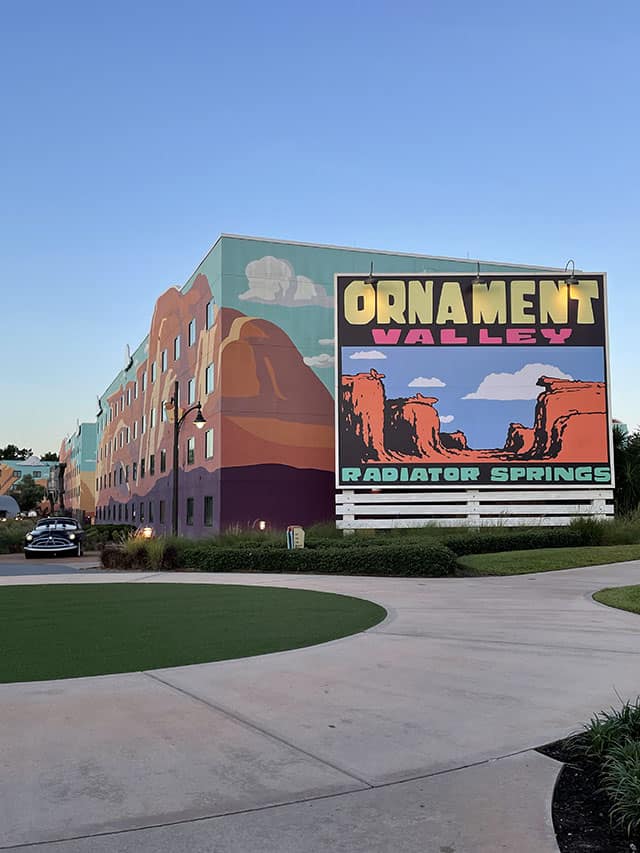 I absolutely love the statues at this value resort in particular. Any Cars fan NEEDS to visit this resort at night and see the cars section! Amazing.
As for cons, I find the suites at Art of Animation to be too expensive. They usually run as much as a deluxe resort room. The standard Little Mermaid Rooms are far away from the main building and bus stop.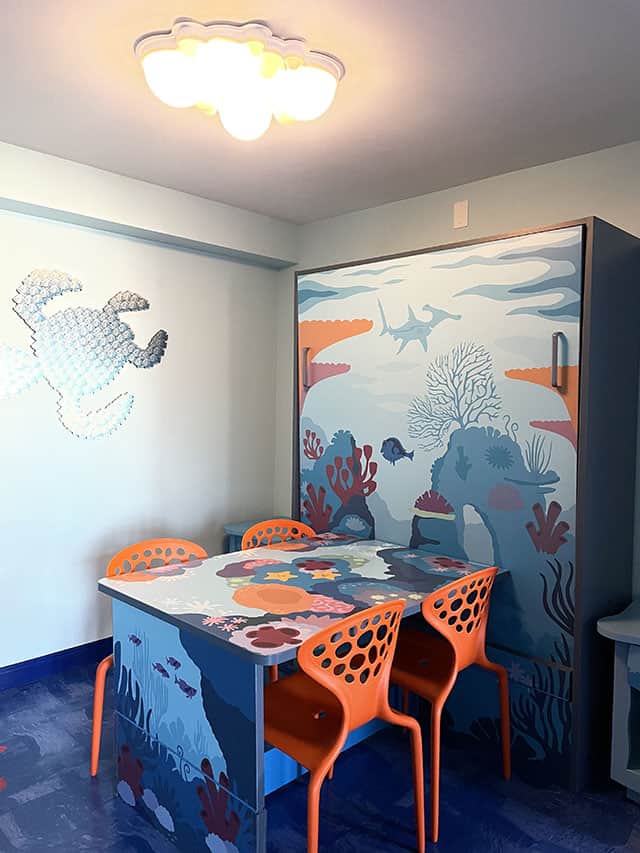 I also can not stand the music they play at the food court. Think mediocre poppy renditions of your childhood favorites. I shudder just thinking about the Part of Your World cover.
Disney's All Star Movies Resort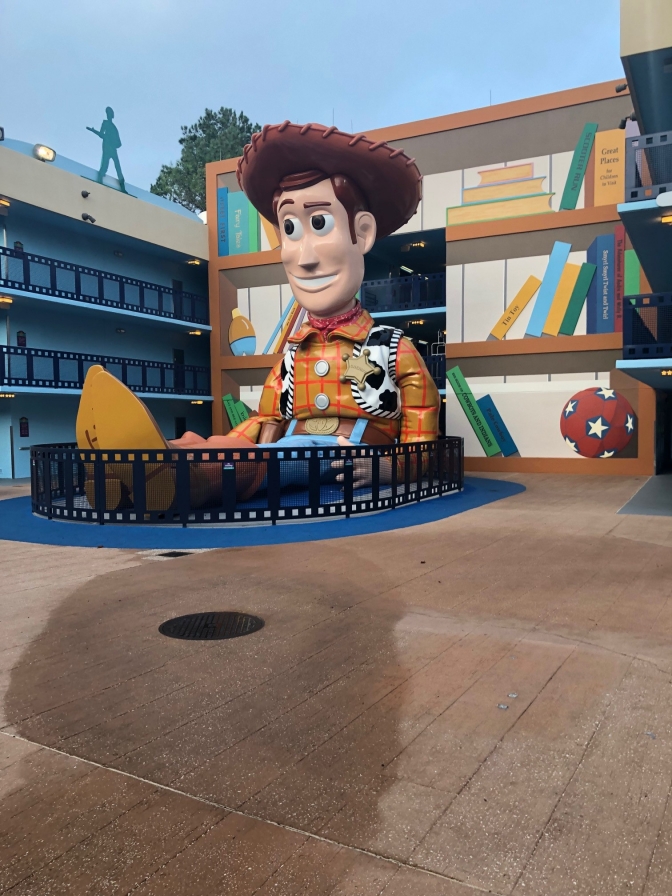 I did a video review of All Star Movies Resort after the remodel. Love the rooms, love the statues, and they always have great service! Movies is, right now, the cheapest Disney World resort to stay at!
I'd say a con would be the transportation. Value resorts wear me out with the whole standing in line in the sun to board a bus to the parks! Movies is near Animal Kingdom, which means it's kind of far to the other three parks.
Moderate
For just a little more per night (ok as much as twice the price per night!), you can stay at one of Disney's moderate resorts.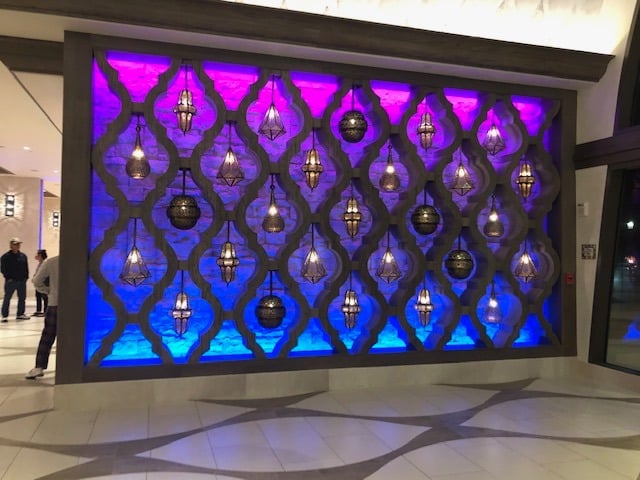 2 of the Moderate resorts, Port Orleans French Quarter and Port Orleans Riverside, remain closed at this time.
Coronado Springs Resort
The other writers often make fun of how many Coronado Springs stays I have booked! Even though our "home" resort is Boulder Ridge at Disney's Wilderness Lodge, we still feel at home at CSR.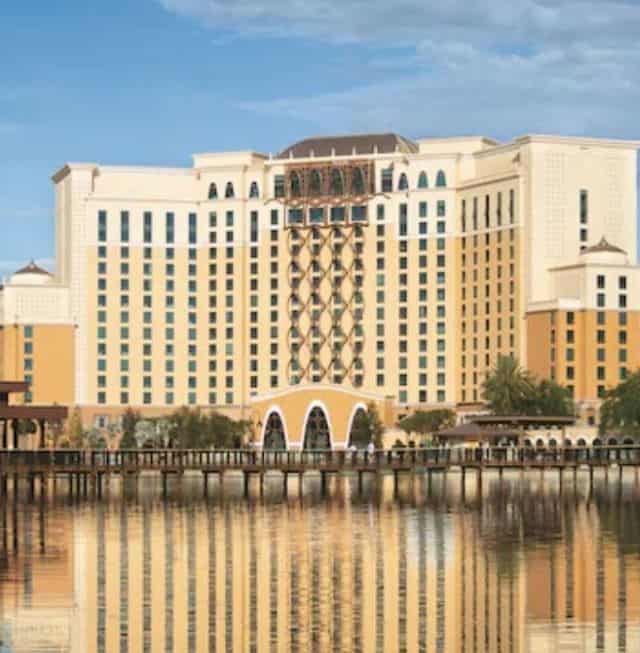 Specifically we love the new Gran Destino Tower! Its very nice for the price, and it feels like you're getting a deluxe for the cost of a moderate.
Coronado Springs has yummy food options, an awesome pool and the largest hot tub on Disney property!
See why I book it all the time? I always book it first because I find no matter the season, the tower is reasonably priced.
As for cons, the resort fits a lot of people and has multiple bus stops. Occasionally we have to wait for the next bus from Gran Destino because it's the last bus stop and the bus comes already full.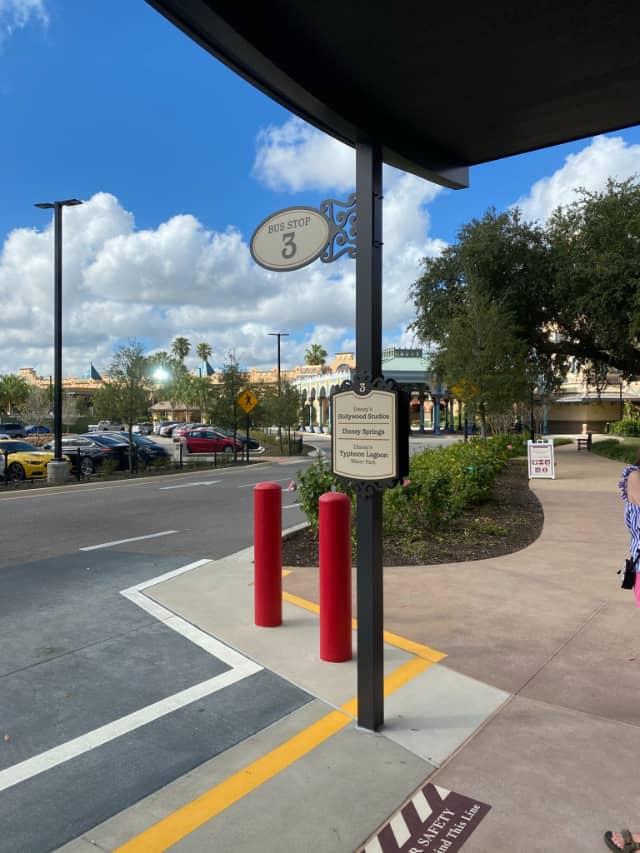 An additional con would be that the restaurants (including the quick service) aren't owned and operated by Disney. Recently we haven't been able to get a fountain coke at the food court. It's all grab and go stuff. Not a big deal but not what frequent Disney guests are used to.
Finally, with social distancing on elevators we have found we must queue for the elevator at the end of the night sometimes! The line moves fast, but still, when you're back from a day at the parks and just want to go to the room, it's frustrating.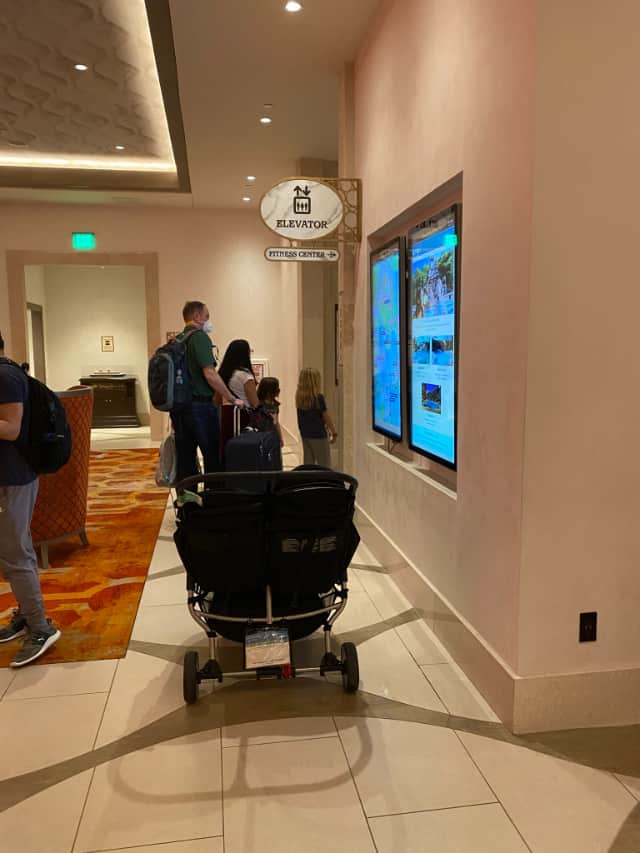 Caribbean Beach Resort
I have not stayed at Disney's Caribbean Beach Resort since the big remodel when Riviera was built next door. But when I stopped at the skyliner station, I saw how convenient it would be to stay here and it's now back on my list!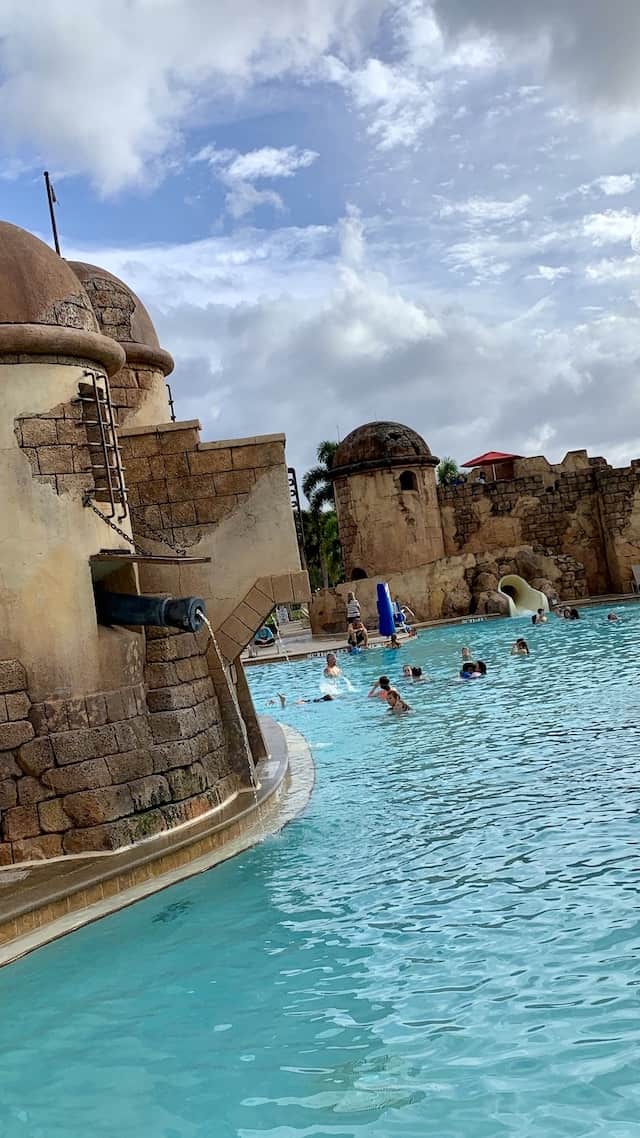 A con would be that the pirate rooms are so cute but only have full sized beds. I don't like paying moderate prices for double beds, especially now that the value resorts have queens.
The Cabins at Fort Wilderness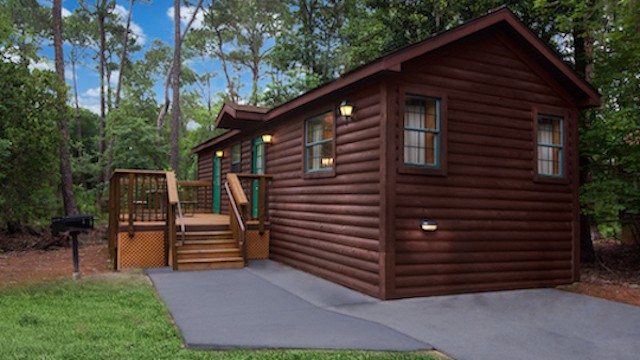 Here's one I have not yet had the pleasure of staying at. I have visited Fort Wilderness many times to see Christmas decorations and to eat dinner! Among the pros to this resort, I'd say there's more recreation than most with the Tri Circle D Ranch, archery, and so forth!
As for a con, the reason I haven't stayed is it is so spread out. I don't want to take an internal resort shuttle to get to quick service. I feel like I'd want to have a golf cart to stay here, but by the time I add the price of a golf cart to the room rate, I may as well go deluxe.
Deluxe
Disney fans love the Deluxe resorts! Rather than going heavy on Disney theming, they go all in on making you feel like you're somewhere else entirely! If you're looking to stay as close to the magic as possible, deluxe resorts are for you!
Please note: where appropriate, I am lumping a Deluxe and their DVC counterpart(s) together. Some of the main resorts below have yet to reopen, but their DVC rooms are open!
Disney's Contemporary Resort/ Bay Lake Tower
My family and I love to stay at Disney's Contemporary resort. We love dining at The Wave, the views and the nostalgic feel. The Contemporary is my favorite resort for shopping, too!
You can't beat the Contemporary for views of the Magic Kingdom and walking distance to the park. Usually, you can also monorail to Epcot (or Magic Kingdom) but the Epcot monorail has not resumed operation.
So, good food, great location, magical feeling, shopping, check. However, I personally feel the pool is a little lackluster. I prefer to book Bay Lake Tower for access to their pool if I am visiting during the hot months.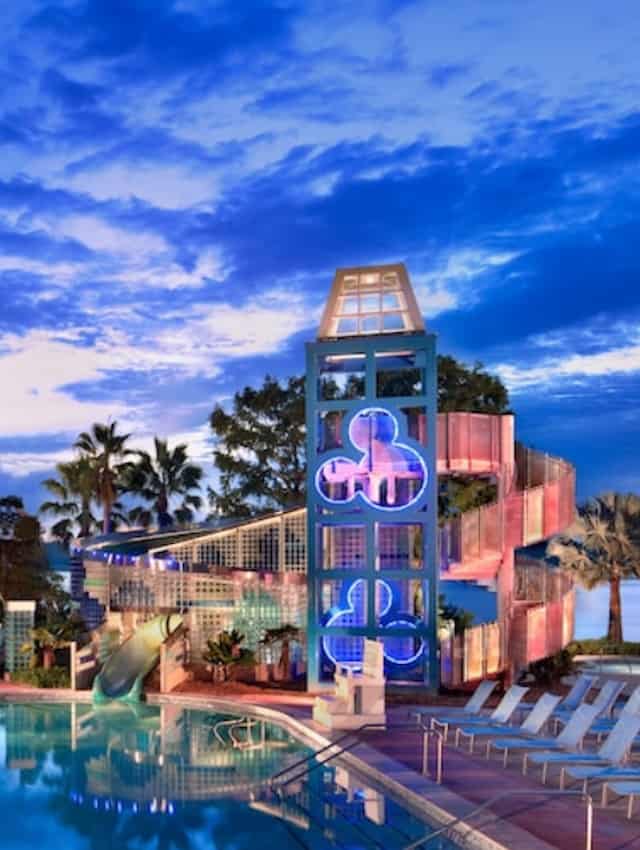 It's also a little like Tomorrowland in that it feels like what people thought the future would look like in the 1970s. The rooms are getting a remodel, and I'll be eager to stay again when they do!
Disney's Polynesian Resort/ Disney's Polynesian Villas and Bungalows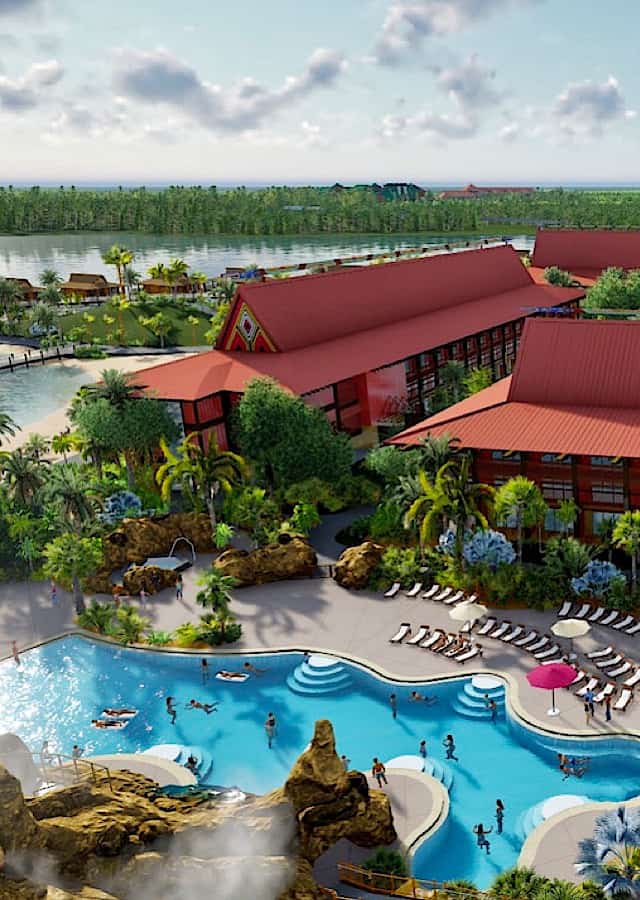 The very first article I published on Kenny the Pirate compared the Polynesian to the Yacht club. Although I slightly preferred the Yacht Club, the Polynesian definitely has a lot going for it! The theming, location, food and transportation (I prefer the boat!) can't be beat. The Polynesian is consistently the favorite resort among Disney guests, and it's easy to see why.
The first time I visited the Polynesian for dinner there was a big storm and I felt like we were in the Pacific islands! The Polynesian definitely makes guests feel like they're somewhere else entirely!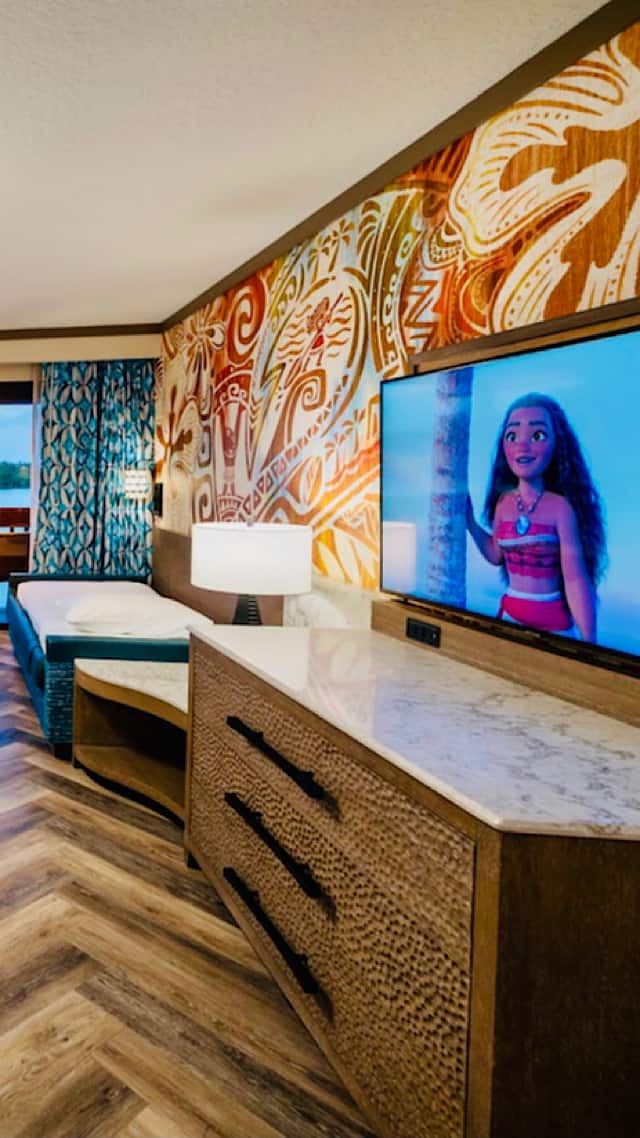 As for cons, I felt that the rooms desperately needed a remodel! I got my wish and when the regular resort opens next month, you'll get a new Moana themed room! Check out construction progress here.
One other thing that kind of bugs me is that the resort is always swarming with people! I get it, I love to visit it too!
(The Villas at) Disney's Grand Floridian Resort and Spa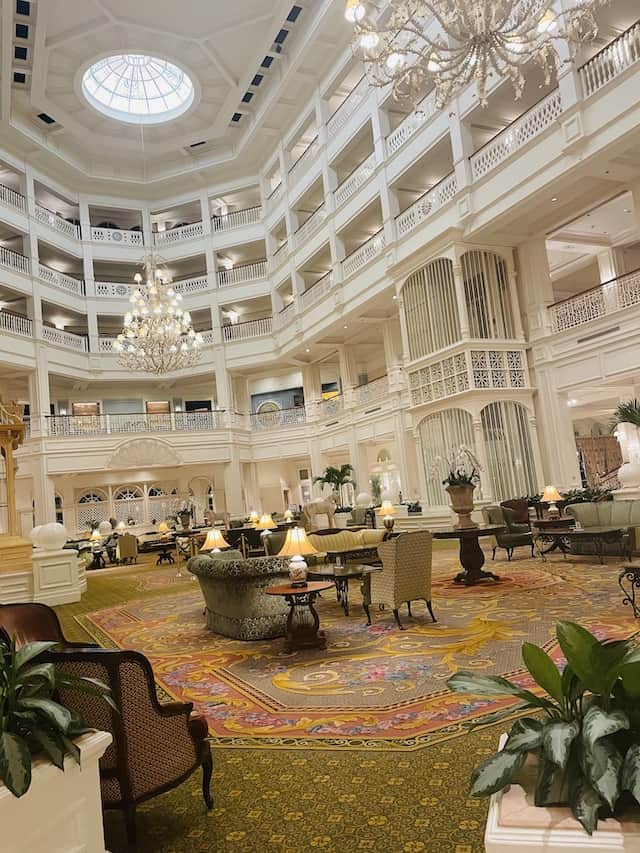 We have reached another resort that I have not yet gotten to stay at! The Grand Floridian, like its other monorail friends, has great dining, shopping and transportation! Now, you can even walk to the Magic Kingdom! That's awesome and makes me want to stay there!
As for cons, I would say this resort also tends to have a lot of people coming and going. I also feel like some of the guests and Cast Members are a little stuffy or snooty.
Disney's Wilderness Lodge/ Copper Creek Villas and Cabins/ Boulder Ridge Villas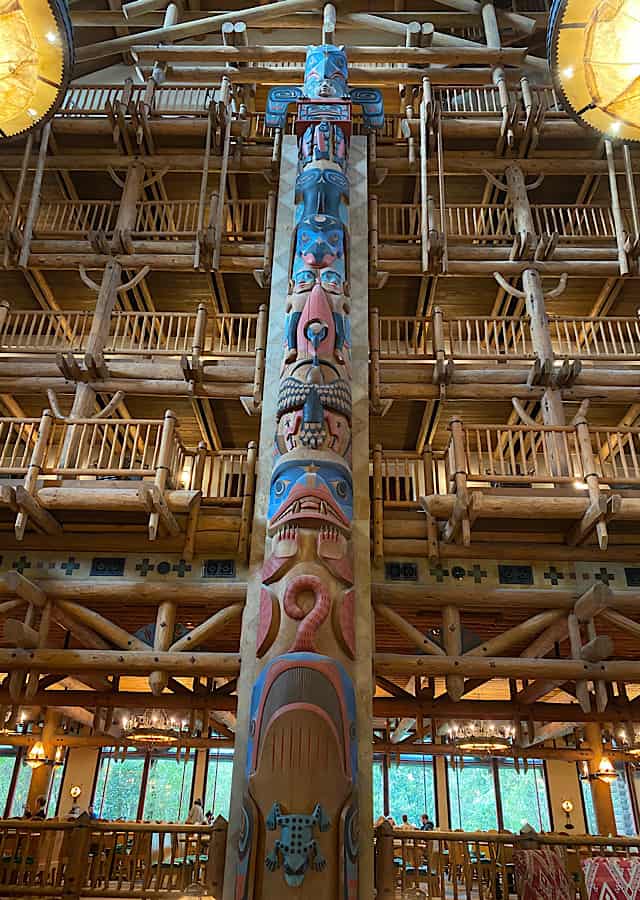 We love the Wilderness Lodge! The boat transportation, the lobby, and the pool are all great! I hadn't mentioned the Electric Water Pageant before, but all of the Magic Kingdom area resorts have it and we love it!
I am not thrilled with the restaurants there, although it's nice to eat at the outdoor quick service/bar hybrid, Geyser Point. During normal times, we loved that you could take a boat to the Contemporary or Fort Wilderness for more dining options.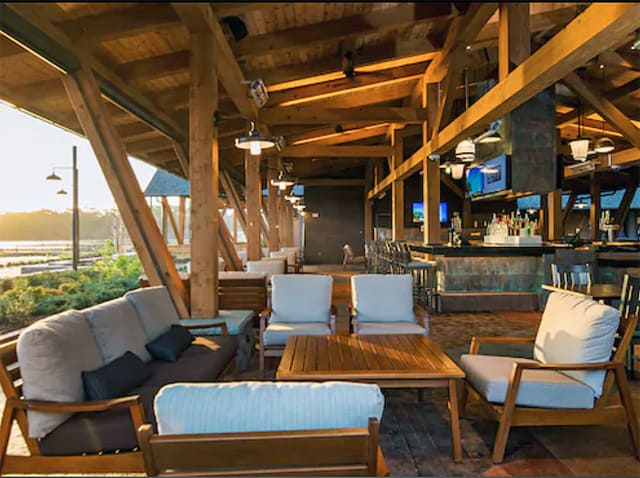 I'd say about the only con is that the rooms are a little dark. They are being remodeled, and they look a bit brighter to me!
Yacht and Beach Club/ Beach Club Villas
As I previously mentioned, Yacht Club is one of our favorite deluxe resorts! We have not yet stayed at Beach Club or the Beach Club Villas. We will definitely be trying the villas now that we own Disney Vacation Club!
A pro for this resort is the location: quick walk to Epcot, boat to Hollywood (or walk!), easy access to the Boardwalk, Swan and Dolphin, and Fantasia Gardens Mini Golf.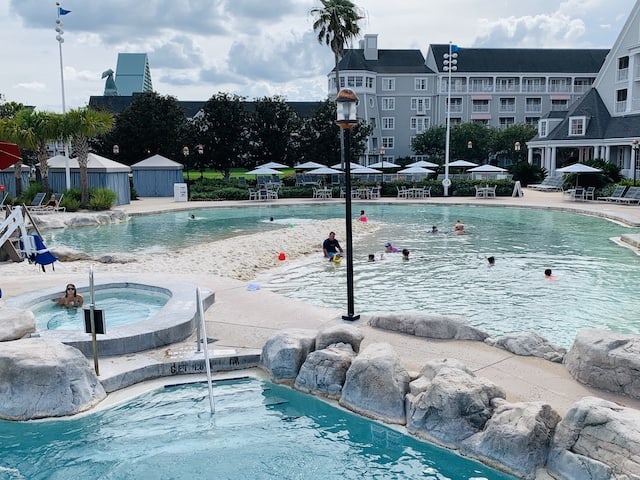 Then there's the amazing pool area! Who doesn't love a lazy river? The rooms at the Yacht Club have been renovated fairly recently, and I love the decor! The curtains alone are to die for.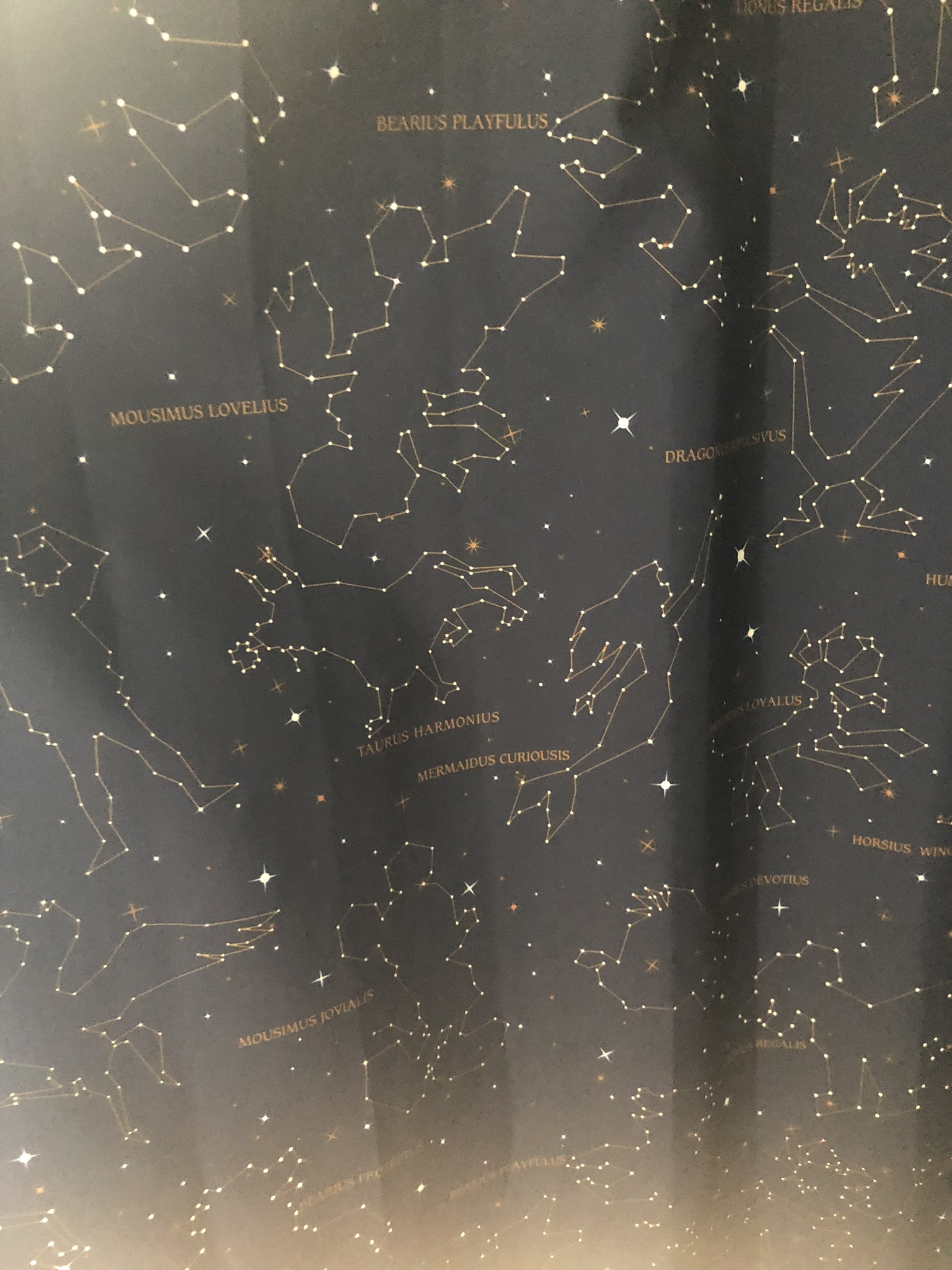 Possible downsides to these resorts: some guests feel the Yacht Club is a bit stuffy.
I've heard parents with young children (or multiple children) don't love the pool area because it's so big and there are deep portions. You must leave the gated pool area to access the slide or to find a men's restroom.
The shopping is also a bit limited at the Yacht Club and Beach Club stores, when compared to other deluxe resorts.
Boardwalk Inn / Disney's Boardwalk Villas
Disney's Boardwalk Inn and the Boardwalk Villas share the awesome location title with nearby Yacht and Beach Club! Walking to Epcot and Hollywood is great!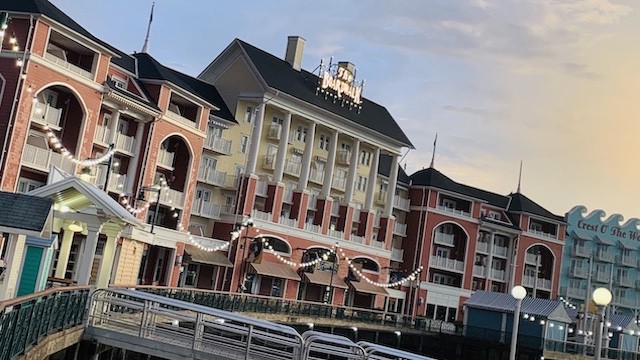 I have yet to stay at the Boardwalk Inn, but I've heard from friends how much they like this quiet, unassuming resort.
With a new facade for the pool, Disney Imagineering ditched the creepy clown in favor of a Mickey mouse theme! RIP Spaghettios Clown!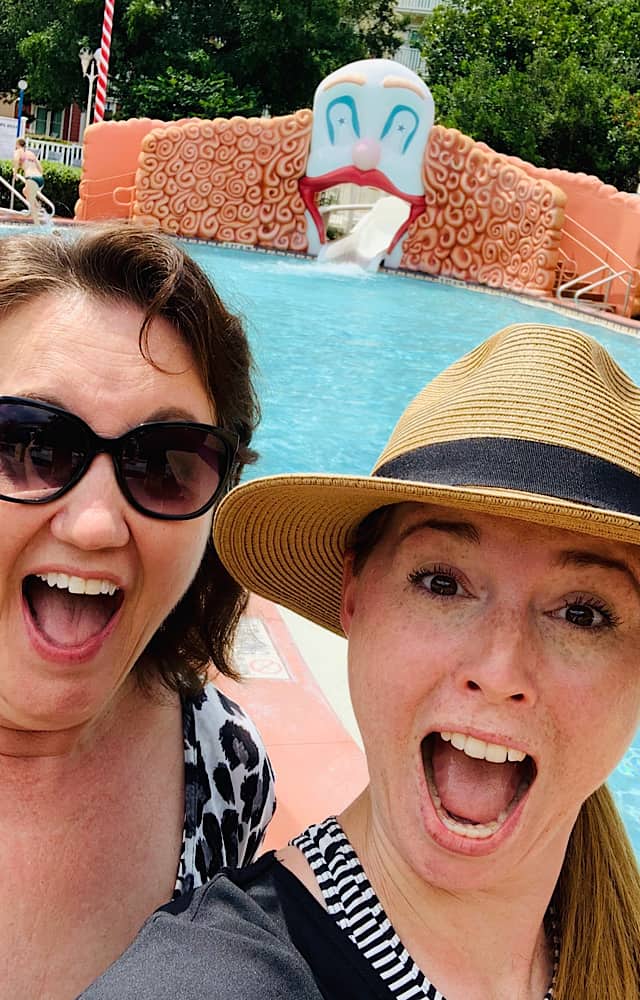 Who can forget the misspelling incident? Hey, its not like Keister is a word you use everyday!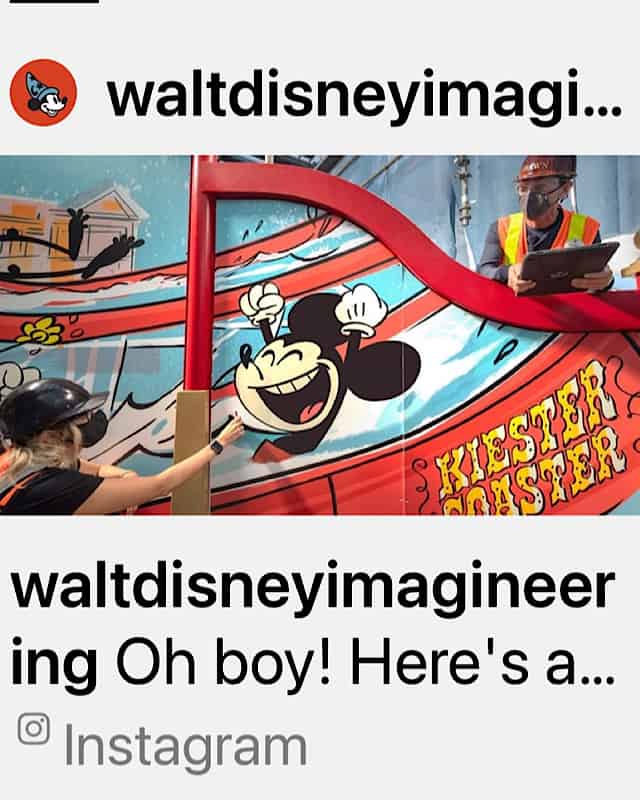 Since I have not stayed there, I can only think of a single con. I have heard that there is no quick service or drink refill station in the resort. Not a big deal, but one must head out to the Boardwalk itself for eats. Just a mild inconvenience.
Disney's Riviera Resort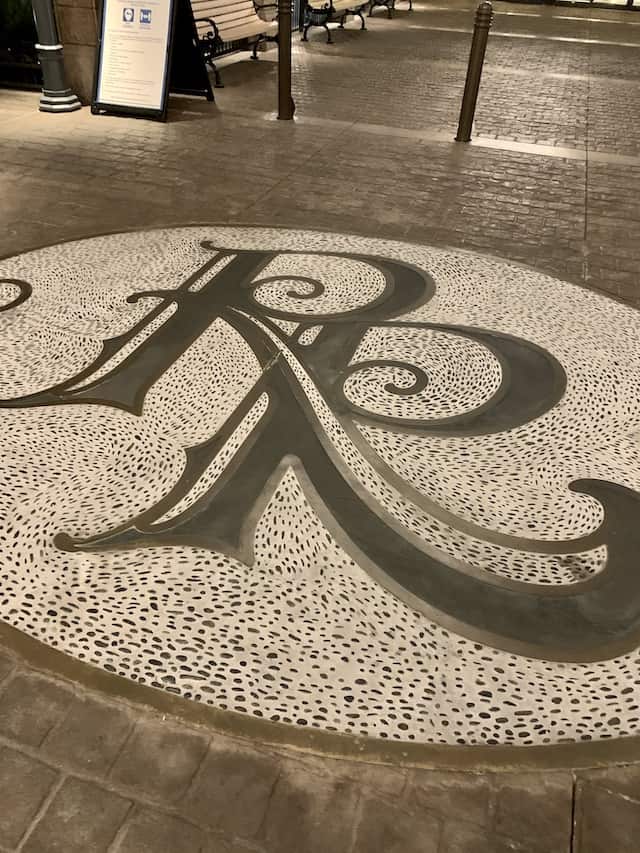 Disney's newest resort has so much going for it! It's really nice, on the skyliner and has delicious food options! I love Primo Piatto and Topolinos, and I don't usually get excited about the food at Disney. Bar Riva is a great place to unwind after a long day.
The Riviera Resort is all Disney Vacation Club style villas. We have reviews of rooms and the resort itself! Check out our review of the tower suite here.
This is another one that I haven't had a chance to enjoy as an overnight guest, so it's tough to think about cons. It's pretty expensive compared to similar lodging at Disney, usually about twice the price of a room at my trusty Gran Destino Tower.
Animal Kingdom Lodge/ Kidani Village/ Jambo House
The Animal Kingdom Lodge impresses and stuns from the moment one sets foot in the lobby. It's positively gorgeous and luxurious, before you even make your way to the savannah!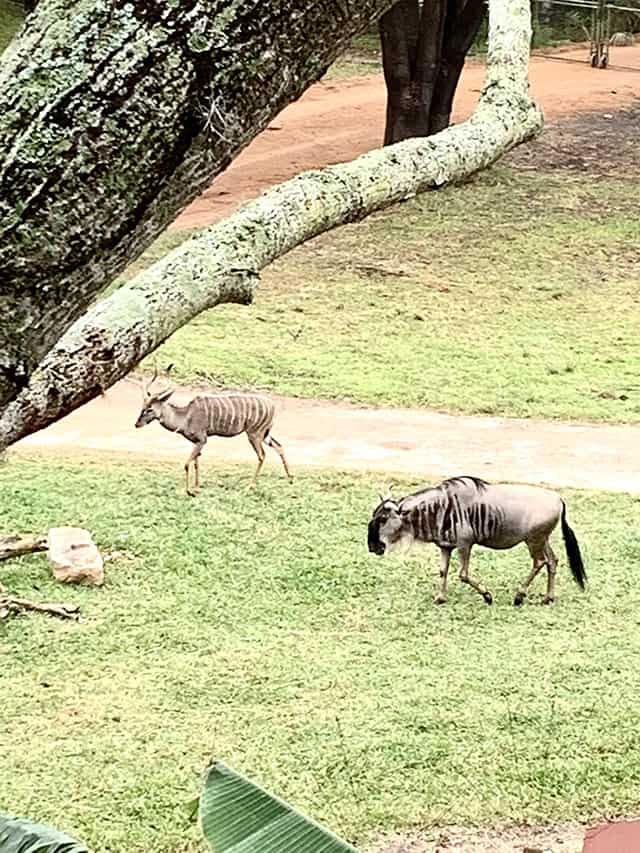 The food options normally can't be beat, but currently two favorite restaurants are closed, Boma and Jiko. You can still eat at Sanaa.
Having stayed at the lodge a few times, the location is a bit of a put off. We are used to being places quickly and the only park that's a quick ride from the lodge is Animal Kingdom.
I've never had any lunch or dinner food that I would order again at the Mara quick service either. Pretty mediocre and I detest the music that they play. I get it, it sets the mood, but it just bugs me and I can't help it!
Saratoga Springs Resort and Spa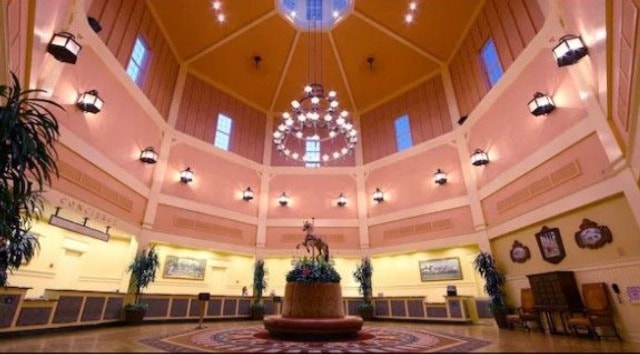 My family has stayed at the Saratoga Springs resort many times! My in-laws own a DVC membership there and graciously put us up every other year or so. If you spend a lot of time at Disney Springs, you'll love the proximity from this resort. It's also a pretty quick ride to anywhere else in Disney World, once your bus leaves the resort.
The Turf Club and the Artist's Palette are better than expected. There are two featrure pools with slides! The (all DVC) rooms have been recently fully remodeled! This is by far the quietest resort I've ever stayed at.
Cons for Saratoga would mainly center around the size of the resort itself. There are 5 bus stops and it can take awhile to get out of the resort once picked up.
I've stayed in rooms where I felt the walk was way too far to get to the quick service.
Old Key West
The final resort on this list, Old Key West, is another one that I just haven't tried! We have a review of a 2 bedroom suite for you to check out!
Like Saratoga Springs and Riviera Resort, all the rooms at Old Key West are Disney Vacation Club villas. They can all be booked by any guest on the Disney website!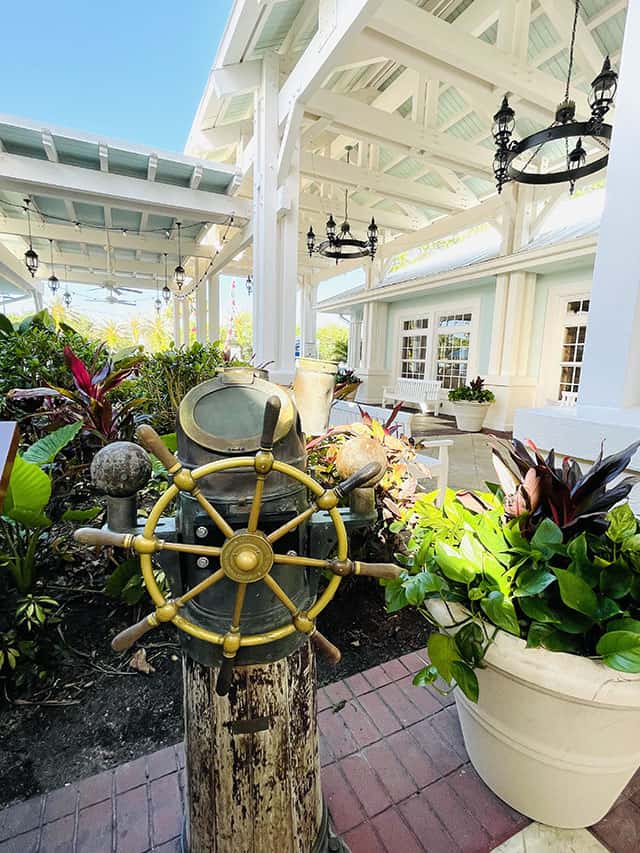 The studio villas at Old Key West have a unique feature: 2 queen beds! The other DVC studios have either a queen bed and a sofa bed or a queen bed and a murphy bed! I've only heard good things about Olivia's. Breakfast is on my to do list!
As for downsides, some of the buildings do not have elevators! Make sure to take care when booking if you have someone in your party with mobility issues.
Final Thoughts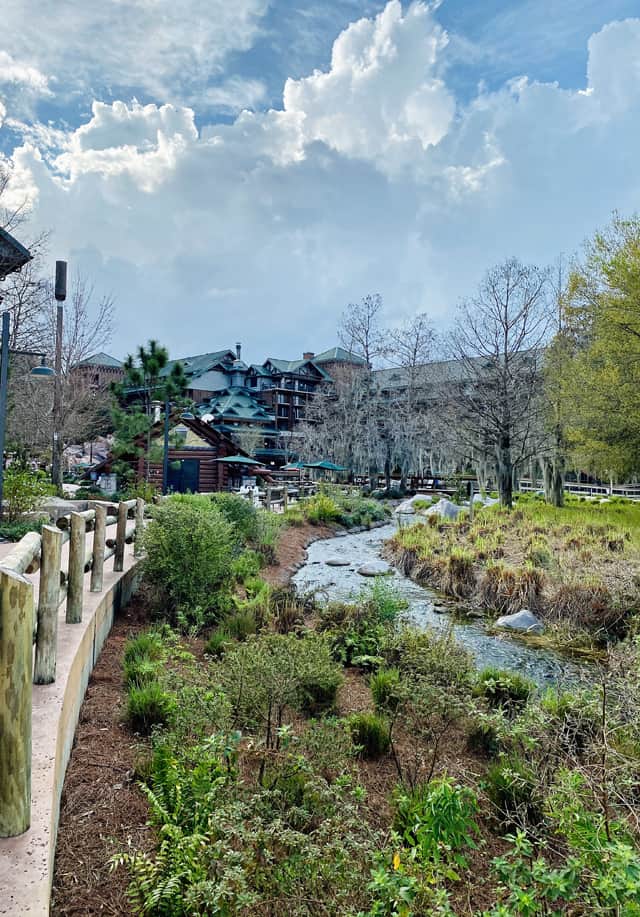 So, I'll tell you my top 3 resorts based on everything above. For value, I choose All Star Movies, mostly because I've made some great memories there. Obviously for moderate my choice is Coronado Springs, specifically the Gran Destino Tower. Finally for deluxe, it's a really tough choice between Yacht Club and Disney's Wilderness Lodge. I think Wilderness has a slight edge for me again for nostalgia and having stayed there so many times!
So, top 5 amongst the currently open resorts: Coronado, Wilderness, Yacht Club, Contemporary and All Star Movies.
What do you make of my assessment? What are your top 3 resorts? Let us know in the comments on Facebook and in our Facebook group!