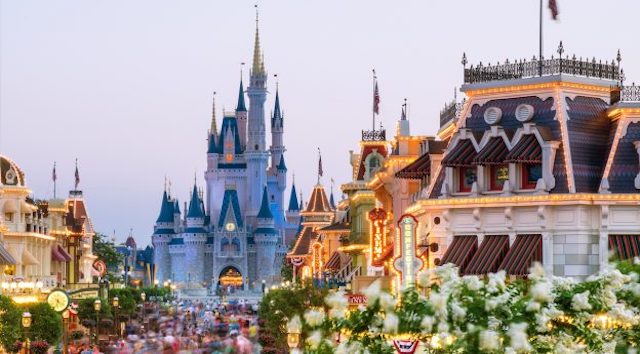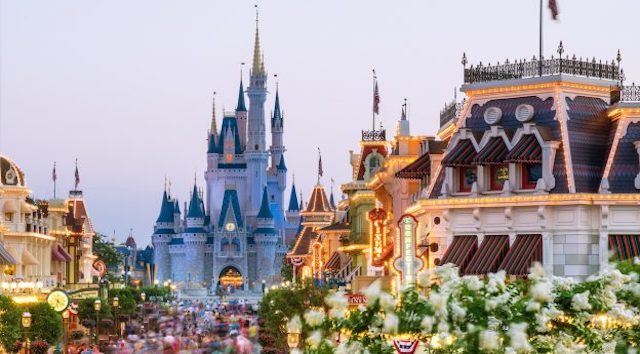 Did you have a Disney trip planned that has been canceled due to the parks being closed? I did, and I'm sharing the things we've done to bring the magic of Disney home during our "Disney staycation."
Our family vacation to Disney World was scheduled for the end of April into May (one of the best times to go during Spring, according to Kenny's crowd calendars). We are all bummed about not being able to go, and even though we rebooked our trip for this fall, we have been having a little Disney staycation at home during the week we were supposed to be there.
From food, virtual rides, and recreating experiences, if you are looking for ways to recreate Disney vacations at home I've got all the tips!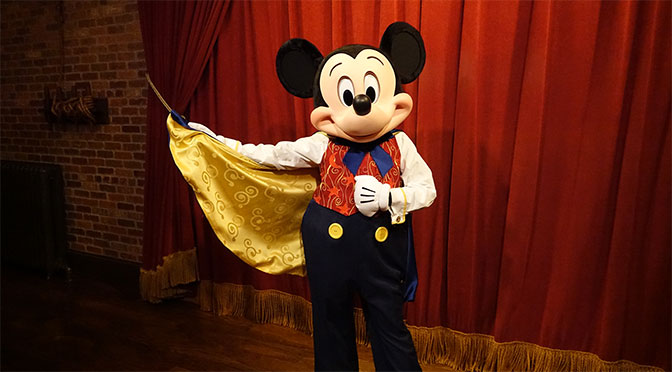 We loosely planned our days around what we would have been doing at Disney on that particular day. For example, we had a Festival of Fantasy Parade Package booked one day, so that day we had spaghetti for lunch and watched the parade on YouTube.
Check out 10 ways we recreated our Disney vacation at home.
#10 Special Experiences
If you have a special experience booked during your vacation, you could easily recreate it at home! We had the Wonderland Tea Party at 1900 Park Fare with Alice and the Mad Hatter scheduled so we decided to have a tea party. We played the Alice in Wonderland soundtrack while we decorated sugar cookies and drank juice.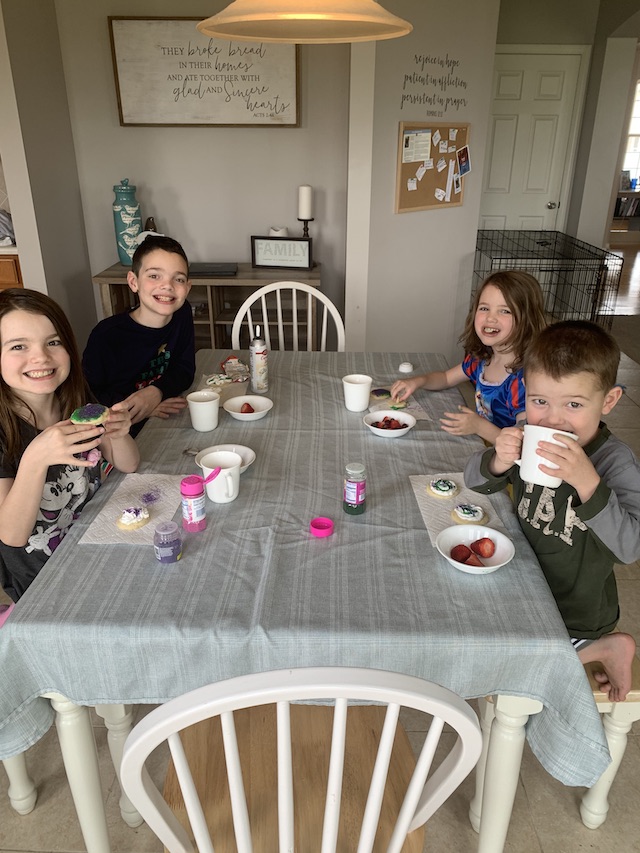 This was also a great way to introduce my kids to what they would be doing when they experience this at the Grand Floridian this fall. I told them about how they would decorate cupcakes and drink "tea" (juice), and Alice and the Mad Hatter would be silly with them.
I feel like maybe they won't have nearly as many questions leading up to the real thing and will know what to expect.
Both the Bibbidi Bobbidi Boutique and Pirate's League were also part of our itinerary so one day I bought eye patches, face make up, and went through my daughter's dress up clothes to recreate the experiences at home.
I reused the sash and bag from a previous session at the Bibbidi Bobbidi Boutique for my daughter's dress up experience at home. If you are a Disney hoarder like me who brings everything home from the parks, you shouldn't have any problem finding the supplies!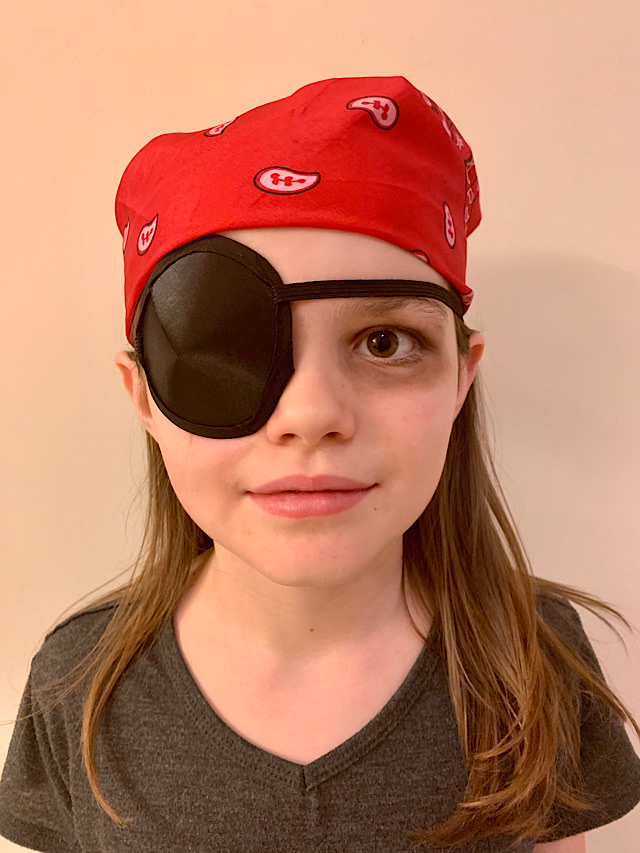 Since the Pirate's League is closing this summer, we won't be able to do this at Magic Kingdom so this was even more special for my kids to participate in. My daughter makes a cute pirate!
#9 Movies and Other Recreational Activities
We had a few break/pools days in our vacation, but unfortunately, it is still way too cold in the Midwest to head to the pool! Instead, we watched Disney movies! A lot of the Disney Resorts play complimentary movies in the common areas.
Arcades are also located in the resorts too, so you could head to your local arcade when the stay-at-home orders are lifted and businesses begin to reopen.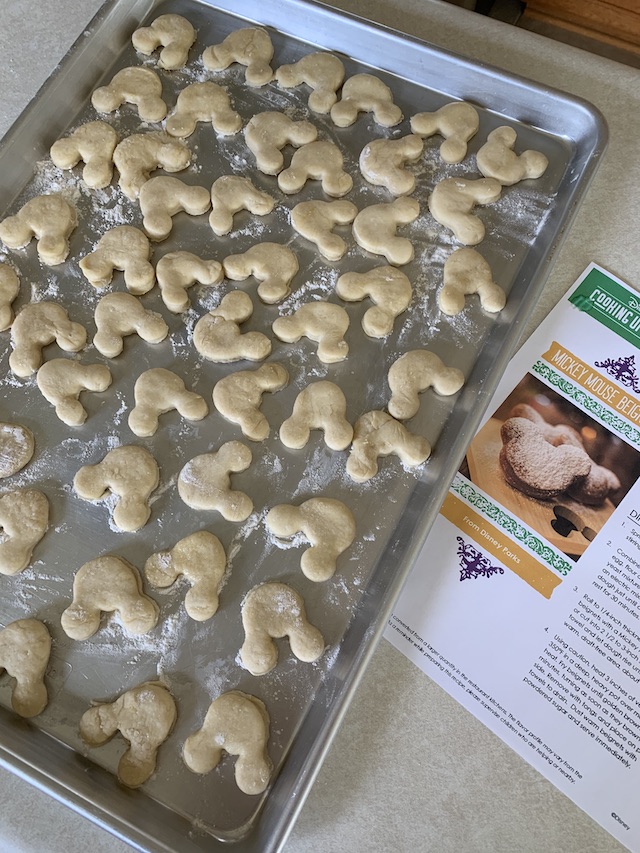 Bonus: if you plan to make themed snacks, watch a movie that ties it all in together! We watched Princess and the Frog the night we made beignets. I've shared some Toy Story ideas HERE.
I was also planning to participate in the Old Key West Fun Run during our trip. I have been training for three runDisney events and was looking forward to running at Disney for the first time!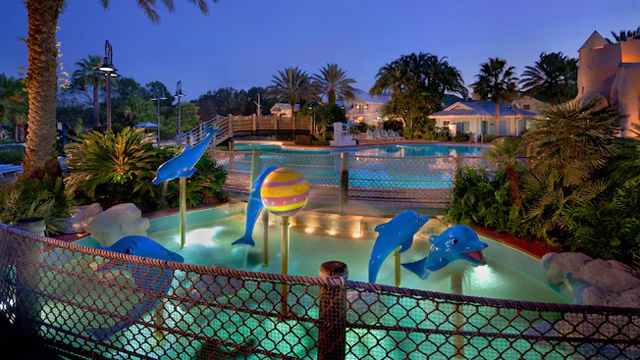 So I made the best of the situation, laced up my shoes, and went for a run! The length of the Old Key West Fun Run is 1.89 miles so that's what I did one day.
For more on Disney World Fun Runs, check out our guide HERE.
#8 Animation Classes
We have never done an animation class at Disney World, so I thought we could try a few out during our Disney staycation.
There has been no shortage of animation classes lately! Disney has shared many over the last few weeks while we are social distancing, and they also have a YouTube channel! My kids and I drew Mickey Mouse, Stitch, and Baymax throughout the week.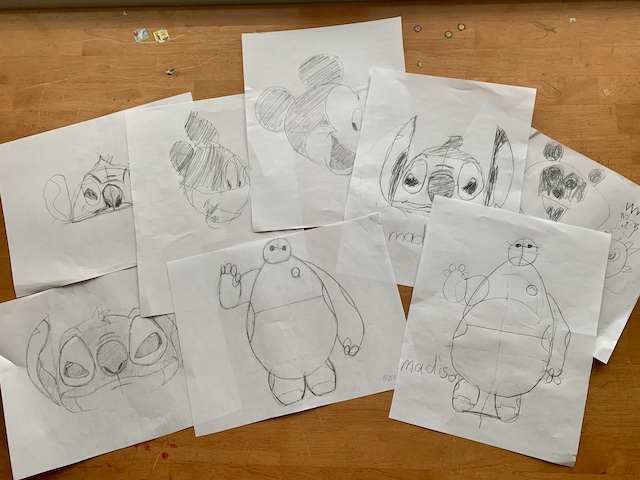 They are a reasonable length at approximately 20 minutes and do move a little fast, but the advantage of doing these classes at home is you can pause and rewind if needed.
Now that we have done a few at home, my kids will know what to expect when/if we ever participate in one during a future trip!
#7 Disney Music
Another way you can bring Disney home is through music. Turn up your favorite Disney songs while you're cooking, drawing a character in an animation class or decorating your cookies for the tea party!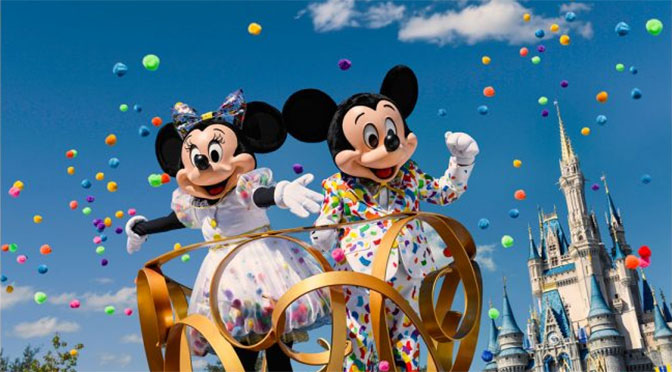 You could also start an impromptu dance party with Disney music! If you search YouTube, you may be able to find some of the dance parties that they have at Disney World – maybe the Tomorrowland Dance Party or the Move It! Shake it! MousekeDance It! Street party would be a great way for your kids to enjoy some Disney magic AND burn off some energy!
I've mentioned before we have Alexa set up all over the house so it's easy to ask her to play Disney music. You can search for old CDs if you don't have electronic devices set up to play music.
#6 Meals and Character Experiences
The food at Disney is a vacation all on its own, and it is one of the best ways you can bring your trip home.
Disney has been sharing all kinds of recipes lately. From Le Cellier's cheddar soup to Woody Lunchbox's grilled cheese, you could spend the whole week just cooking up your favorite Disney foods!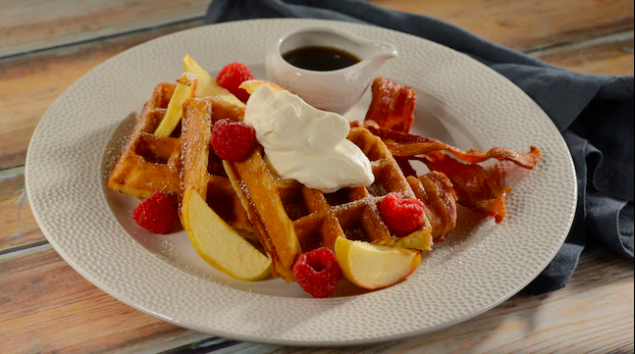 And that's exactly what we did. I looked at our Advanced Dining Reservations for each day of our trip and planned meals according to what we would have eaten. I also pulled some of my favorite dishes from past trips (like the breakfast bread at 'Ohana) to enjoy throughout the week as well.
Here's a small sampling of what we cooked up during our staycation:
'Ohana bread and pog juice
Mickey-shaped pizza (I don't have a recipe for this. We just used refrigerated pizza crust dough, cut into circles, and put our toppings on.)
Mickey pancakes and waffles
Corn dogs and funnel cakes (I love eating at Sleepy Hallow!)
Spaghetti
Cheeseburgers
Grilled cheese and tomato soup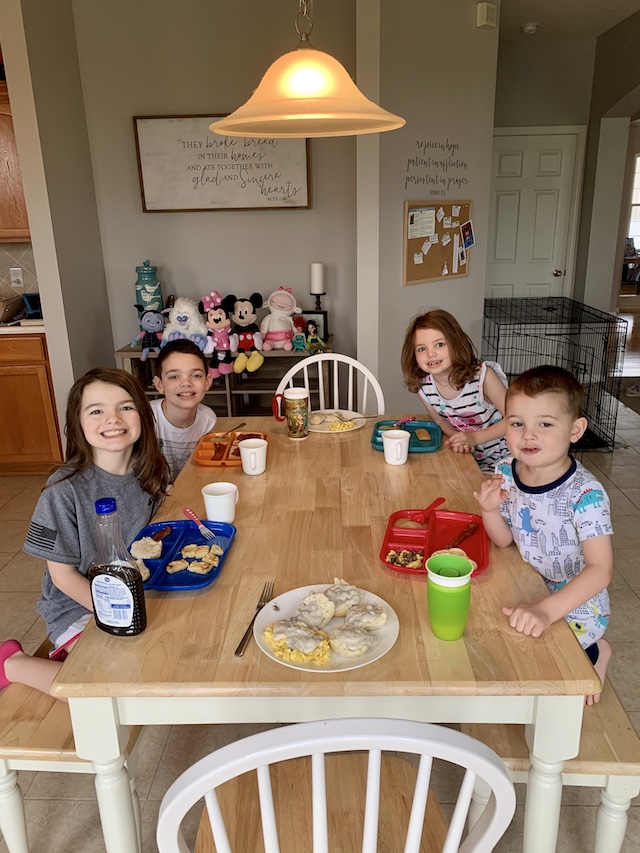 One morning we also had a character breakfast. Everyone gathered up their friends and we set them down with us while we enjoyed a big breakfast! We do not have the Mickey waffle maker so we had to settle for the Eggo frozen kind. Jamie has some more awesome ideas for at-home character meals HERE.
#5 Disney Snacks
I don't know about you, but I think I snack at Disney more than I dine at Disney! Is there anything like getting another refill from your popcorn bucket or grabbing a Mickey pretzel before the fireworks show?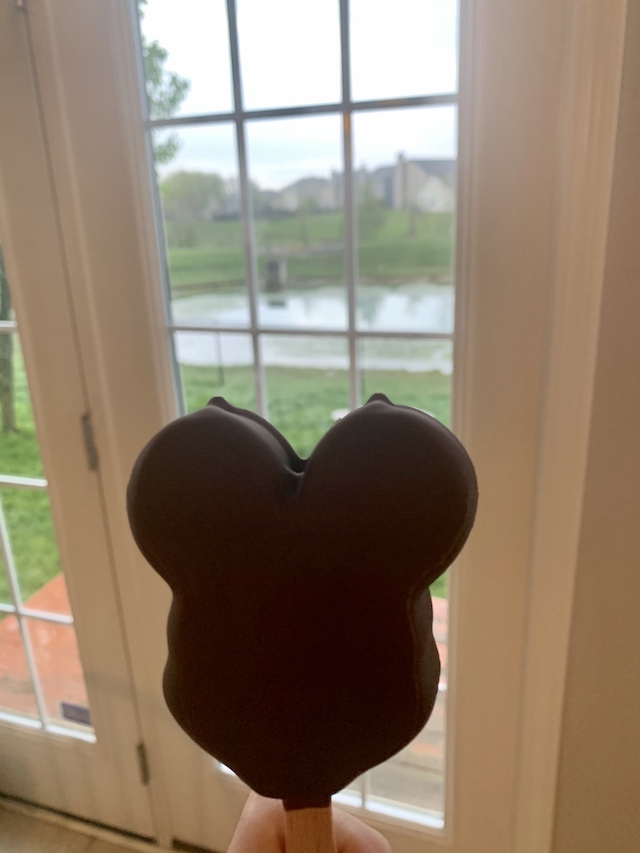 We also had our fair share of Disney snacks along with Disney meals. We are no stranger to the Disney bars and ice cream sandwiches from our local grocery store so we made sure to pick up a few more boxes. Basically anything Disney-shaped came home with me, and not one single person in my family was mad about it.
We also tried our hand at Dole Whips, funnel cakes, beignets, and Mickey pretzels. We also like to collect the popcorn buckets from Disney, so we filled those up and grabbed our refillable mugs for our movie nights.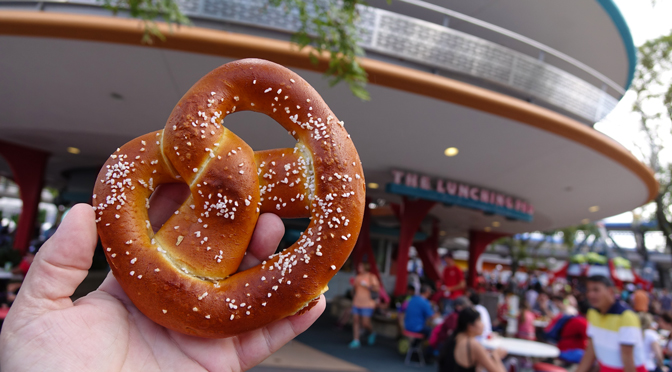 #4 Throw an Epcot Festival
I had a New Years Resolution to attend every Epcot festival in 2020, and while that won't happen because of our rescheduled trip, you can still bring Epcot home!
Our family has been to Flower and Garden before, and we were really looking forward to going again! Between the topiaries, butterfly garden, and fun foods, it is definitely the most beautiful of all the festivals!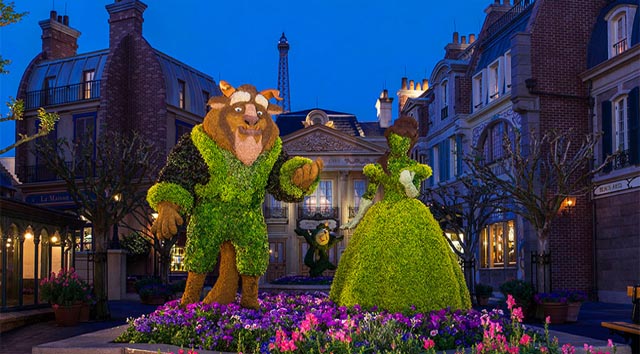 To create an at-home Epcot Flower and Garden Festival, you can decorate some flower pots, plant some flowers in the shape of a Mickey head, and maybe try to whip up some of your favorite recipes.
If you were wanting to check out a Garden Rocks concert, you could even try to find a live concert of the band you were supposed to see. You also can't go wrong with treating yourself to a little merchandise from shopDisney. They have Flower and Garden ornaments, mugs, shirts, and garden decor.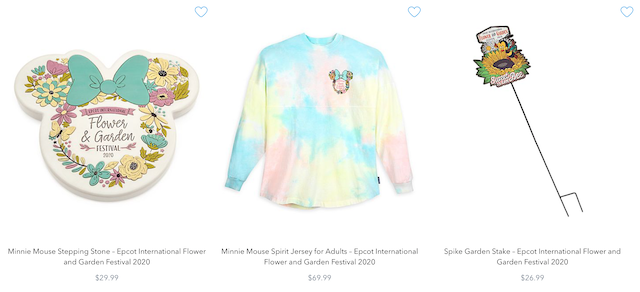 #3 Create your own Theme Park
If you have young kids at home, this is a great way for them to use their creativity. Bonus: it will keep them occupied for hours!
Using toys, boxes, or paper and pencil, tell them you want to see a recreation of their favorite Disney park, ride or show.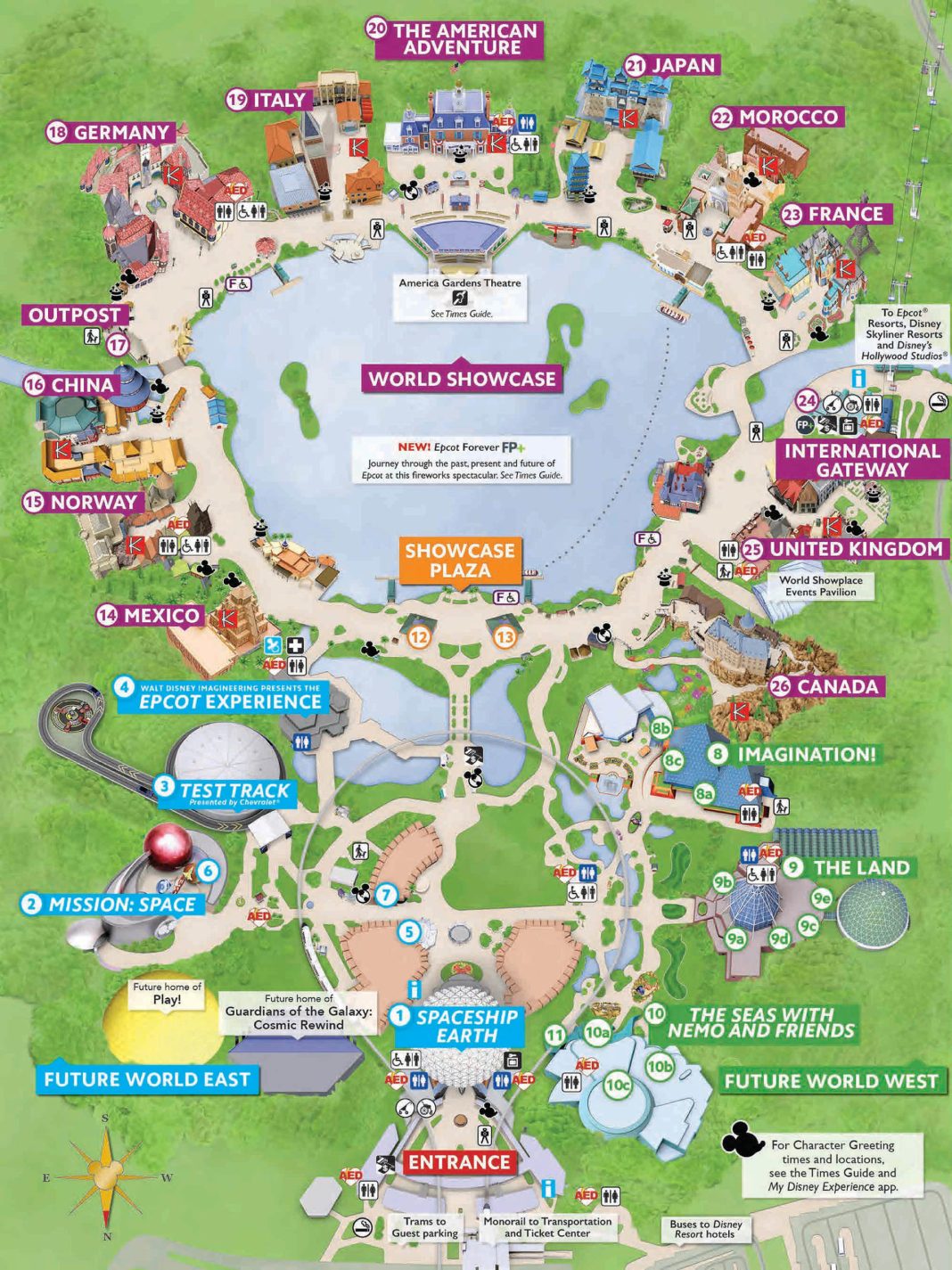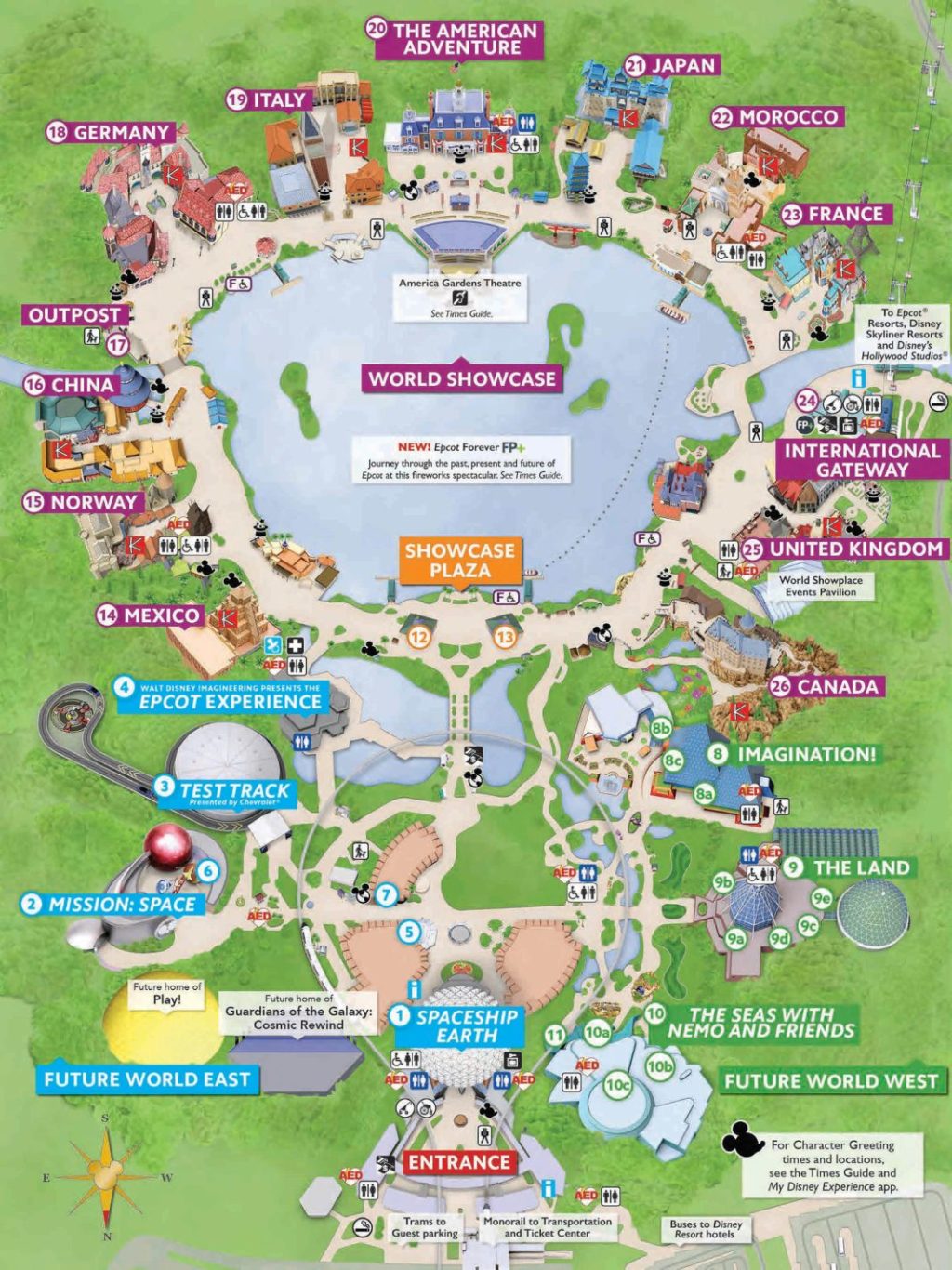 If your kids are older, you could hand them an old map (you KNOW you have some of those laying around), and they could recreate the park pretty accurately. Does this also count as art class for school? Yep.
My kids also enjoy "going to Disney." They will get on the airplane, hop on the Magical Express, and check in at the hotel (or maybe not because of online check-in). Then they will go hit up the parks to ride their favorite rides.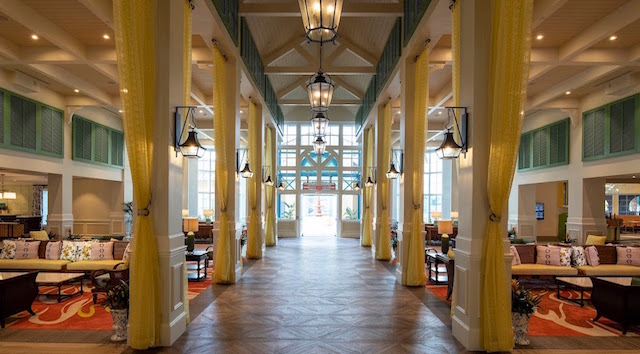 If you want them to really get into it, you could hand them their suitcases and let them pack or have certain snacks available for them to purchase during their "vacation."
There really is no right or wrong way to let them have their day at the parks! This is just a really fun way to break up the monotony of staying at home every day.
#2 Virtual Rides and Shows
The virtual rides and shows were definitely a highlight of our at-home Disney vacation! Of course I had my days planned out with help from Character Locator so each day we were supposed to be in the parks, I got on Kenny the Pirate's YouTube channel and we "rode" the rides!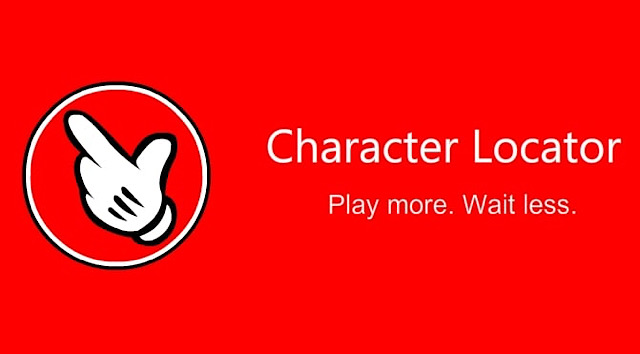 Character Locator is a necessary tool for me when I plan my Disney vacations. It's really the only tool I use. I look at menus, pop in the chat room to see what super secret stuff is being discussed, and use the premade touring plans to plan out our days.
Since I pretty much have the touring plans memorized, it was easy for us to "tour" the parks each day!
Rebecca has already put together a virtual ride through of classic Magic Kingdom attractions, which you can view HERE.
We also watched Happily Ever After, Festival of Fantasy parade, Fantasmic!, and Epcot Forever. I know I can't be the only one who cried watching Happily Ever After when Disney Parks Blog shared a previously recorded viewing.
I pretended like I was back at the Dessert Party I had just attended in February and was eating my Mickey ice cream sandwich while watching!
Don't forget to meet your favorite characters and watch the Dapper Dans!
#1 Planning your Next Vacation
Is there anything that can mend your broken heart better than planning your NEXT trip? Yes, I am so bummed the trip I've been planning for over a year got pushed back, but it also gave me time to reflect and revise.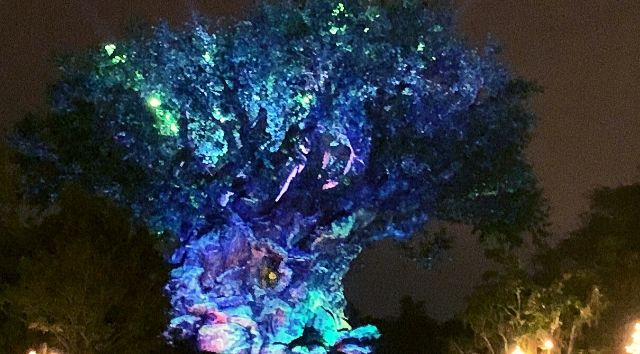 Is the restaurant I had my heart set on eating at still appealing? Have I found something else I'd like to try instead? Can I plan my days a little bit better?
These are all things I've been able to ask myself as I make new dining reservations and plan my days out again. For our fall trip, we will actually be at Disney World during two of my kids' birthdays. They have been able to tell me what they want to do on their birthdays, and they are even more excited to go now!
The anticipation of the next trip is helping my Disney blues. My daughter wants to eat breakfast with the princesses on her birthday, and my son wants to eat with Goofy on his. We've decided to try out Captain Hook's Pirate Crew so we can have a date night, and we will also get to try out a few new restaurants! Plus, we have the Tea Party with Alice and the Mad Hatter booked!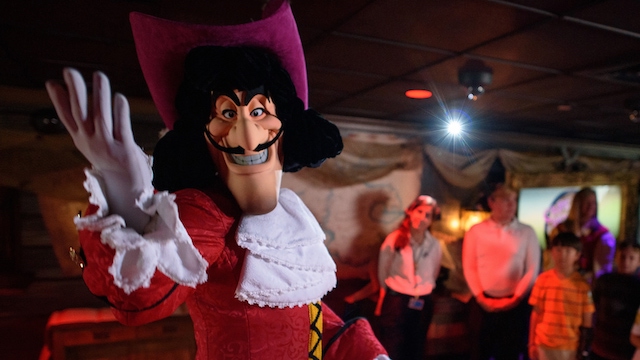 See, it's not all bad having to miss a Disney vacation!
I am sorry if you missed a trip due to coronavirus. It really is a bummer. While you're waiting for your next trip, bring home some Disney magic by recreating a Disney staycation! Share your photos and ideas with us on Facebook.