Are you looking for fun Disney experiences to help bring a little magic to your downtime due to social distancing? We have a great experience that requires few supplies and offers hours of fun. The best part is the whole family can join along. Continue reading to see how you can develop your skills to draw like a Disney animator.
Disney Parks Animation Experience
Our family participated in the Animation Experience during our last visit to Animal Kingdom. Check out my review for this great experience that you can enjoy at Rafiki's Planet Watch.
We enjoyed this experience because it was less than thirty minutes so little ones didn't get bored, it had step-by-step instructions, and we were able to learn a little bit of trivia for the character that we were drawing.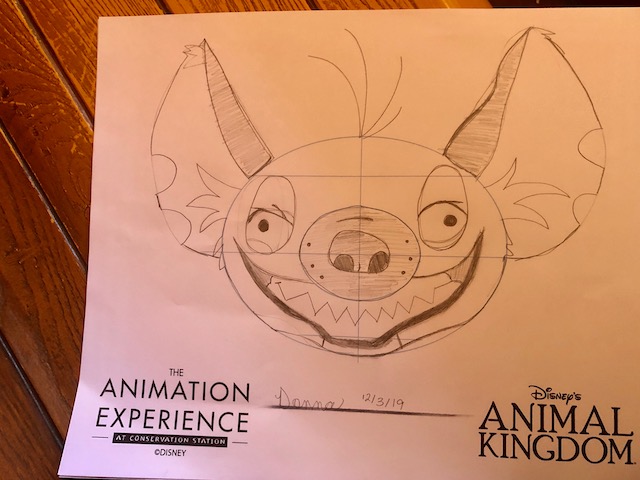 Rainy Day = Disney Magic
I loved learning the story behind the attraction "it's a small world." The song was actually inspired by the idea that children were stuck indoors due to the rain and needed an activity to keep them occupied. They chose to make dolls out of paper and in the process of this "rainy day project" they learned that although our world is diverse we are all still connected.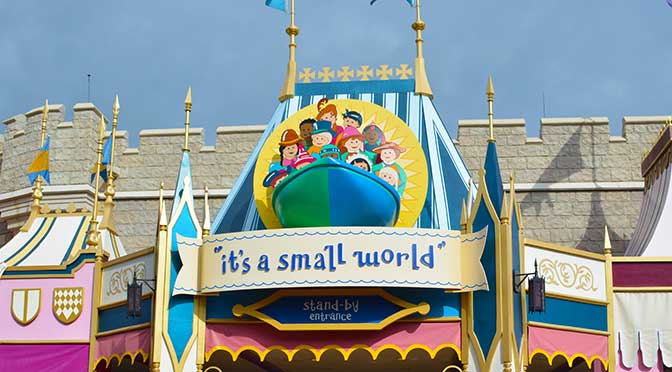 Our city has experienced quite a bit of rain during this time of social distancing. We greatly enjoy the moments of sunshine, but we have been trying to find activities to fill the time that we must stay indoors.
I was inspired by Jamie's article with a tutorial on drawing Mickey Mouse.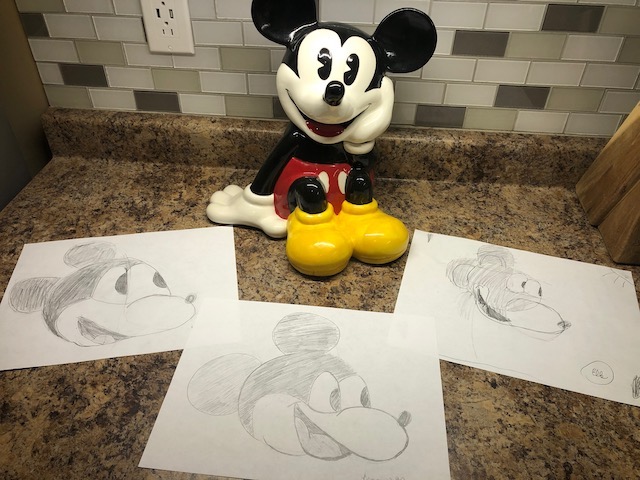 We had a blast with this activity and I wondered if there were other tutorials as well.
YouTube Disney Park Tutorials
On YouTube, I was able to find multiple Animation Experience tutorials offered by Disney Parks. I loved that this was presented by Disney animators. Each video is less than thirty minutes which is a bonus with children of multiple ages.
The animator takes time to explain each step and allows adequate time for completing each step.
Animating Goofy
The first character that my daughter chose was Goofy. Who doesn't love this fun and energetic member of the "Fab 5?" We watched this video on YouTube, which was presented by Disney Parks.
For this experience all that was needed was a white piece of paper and a pencil. The animator answered the question that has long since been discussed at our dinner table: "Is Goofy a dog?"
In fact, Goofy is a dog. The animator mentioned that although Goofy and Pluto are both dogs there are a few differences and similarities in how to animate them. He pointed a few of these out while sketching.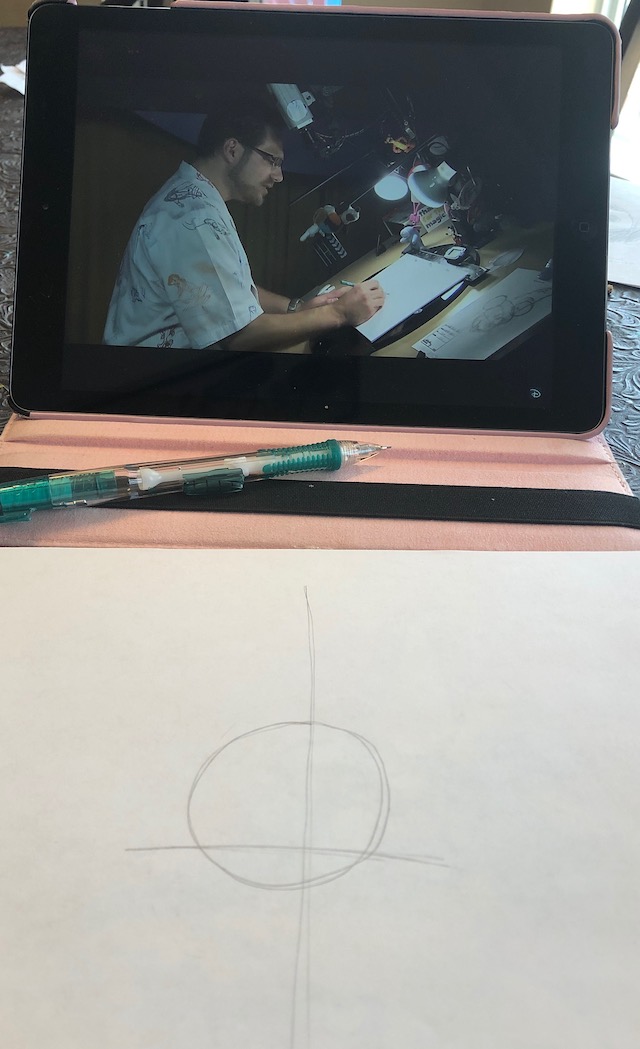 For this drawing, we were to draw a small circle and then lightly draw guidelines both vertically and horizontally. These lines help to draw the other facial features and to help keep them somewhat symmetrically.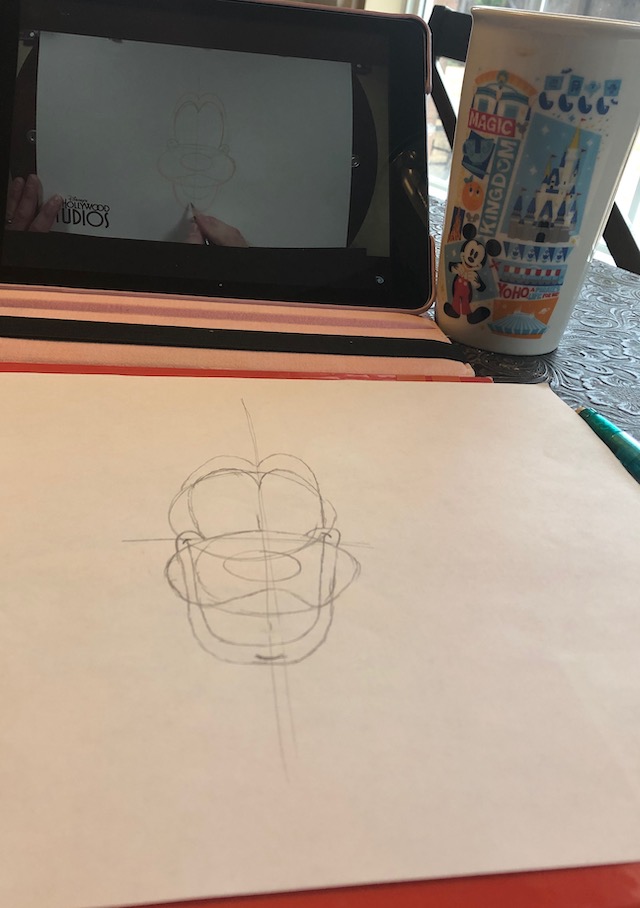 The lines really seemed to help to keep things symmetrical. The animator pointed out that Goofy's eyes are really one large eye to give him an exaggerated expression. It was so neat to see a little bit more of Goofy come to life as we completed each step.
My daughter drew her eyes a little larger than the proportion of Goofy's face. Her finished work was absolutely adorable. It looked like "Baby Goofy."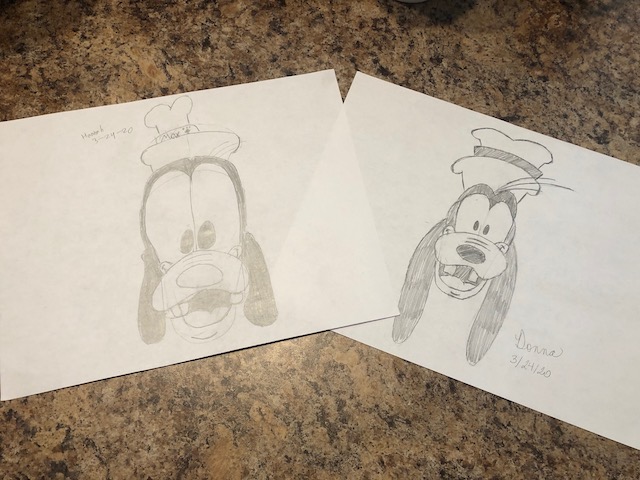 Creating Stitch
We had so much fun creating Goofy that we chose to draw yet another character. My daughter chose one of her favorite characters, Stitch. The supplies needed were a blank piece of paper and a pencil.
In this video, we were again able to learn a few animation tips while sketching. When drawing long strokes, try to only move the pencil using your shoulder rather than moving your hand. This helps to keep lines straighter and more controlled.
There were also great tips involving shading and line definition.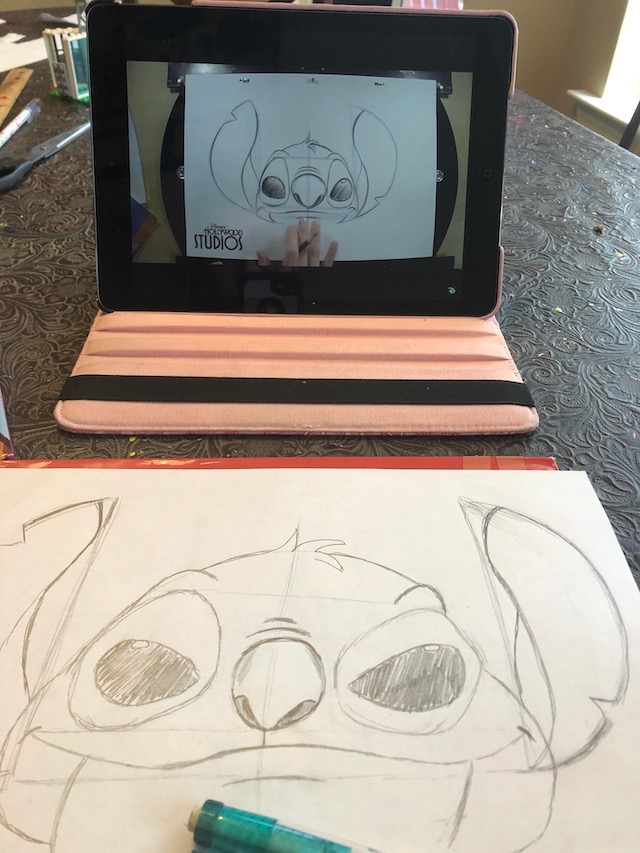 The animator encouraged us to not use an eraser. You begin with light lines and then at the end you darken areas that you want to have more emphasis. All of the other lighter lines will not be as significant and will go unnoticed.
This was a little hard to follow, but we tried to limit the use of our eraser and unleash the artist within.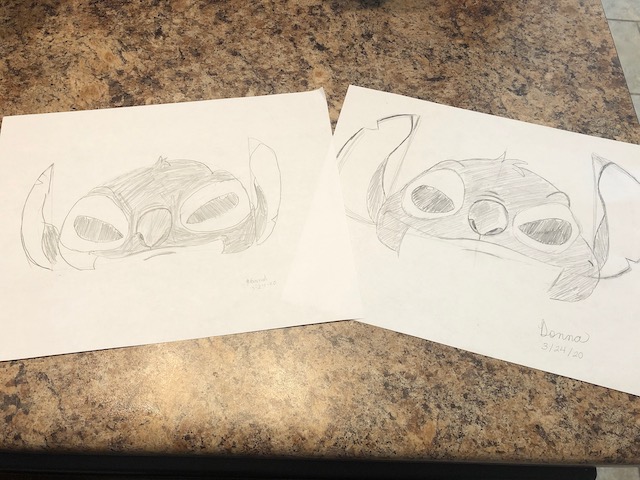 I will admit that I am not an artist, and my completed work didn't exactly look like the masterpiece that the Disney Animator created, but I was fairly impressed with my completed work.
My daughter is a natural, and she did great every step of the way. I was amazed to watch her diligence and patience throughout the entire tutorial.
Other Great Experiences
On YouTube, Disney Parks offers a whole collection of Animation Experiences to bring a bit of magic to your home. Here is a list of available character tutorials:
Genie
Stitch
Minnie Mouse
Sorcerer Mickey
1920's Mickey Mouse
Daisy Duck
Donald Duck
Pluto
Winnie the Pooh
Jack Skellington
Sally
Pascal from "Tangled"
Scrooge McDuck
Elsa
Anna
Olaf
Buzz Lightyear
Woody
Joy from "Inside Out"
Anger from "Inside Out"
Tinker Bell
Flynn Rider from "Tangled"
Baymax
Hiro from "Big Hero 6"
Fred from "Big Hero 6"
Grumpy
Dopey
Oswald the Lucky Rabbit
Judy Hopps from "Zootopia"
Chip from "Beauty and the Beast"
Jack-Jack from "The Incredibles"
Roger Rabbit
Wreck-it-Ralph
Timon
Wall-E
Disney Junior's Vampirina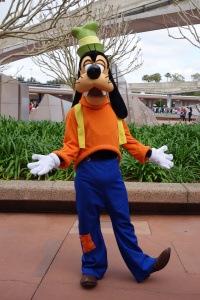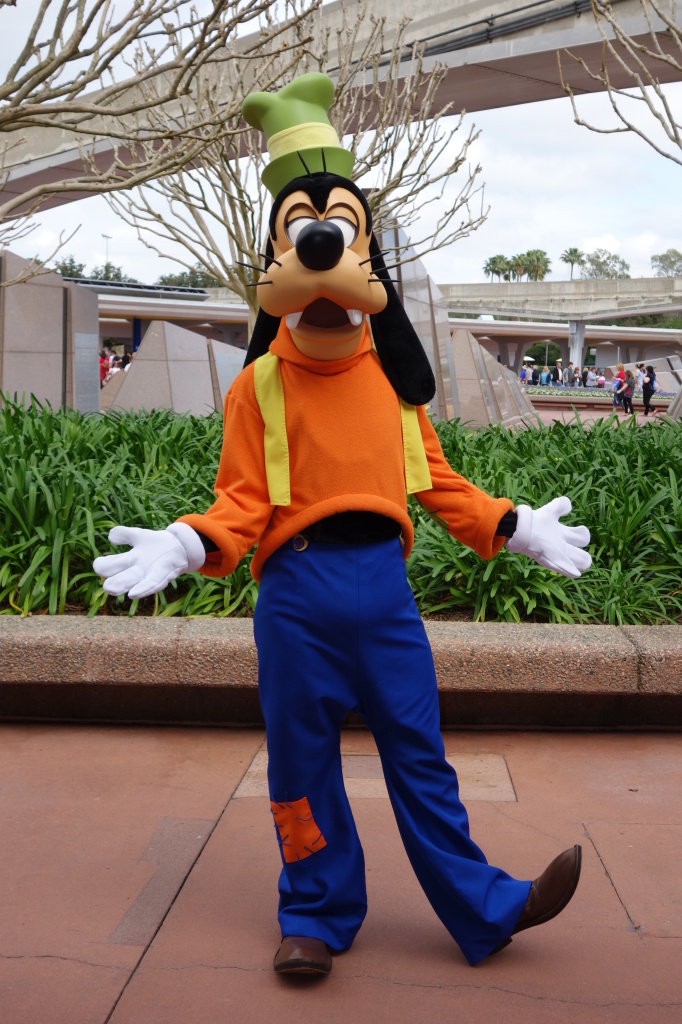 Great Keepsake
After we completed our artwork, my daughter had a great idea. She said that we should bring our artwork with us during our next trip "Home" to Walt Disney World.
We could have Stitch and Goofy sign our masterpieces and frame these on our Disney Wall. My daughter had this idea a few years ago, and we took her drawings to breakfast at Chef Mickey's.
The characters were so gracious in signing them and encouraged her in her artistic adventures.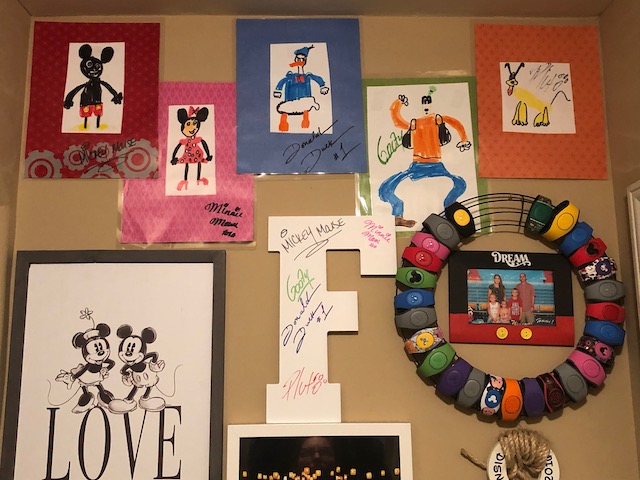 A fellow crew member offered a great tip to safely carry your Animation Experience artwork to the park. She mentioned loosely rolling up your artwork and placing it inside an empty paper towel tube. This is a great tip that we will be using during our next trip.
More Ways to "Disney-fy your downtime"
Be sure to check out other great ways to bring Disney magic to your downtime. STEAM classes featuring Disney Parks, Animal Kingdom tours with an Imagineer, Disney writing prompts for the remote learner, and fun crafts.
Keep following KennythePirate to see even more great ideas! We are busy at work coming up with new ways to bring the magic home!
Have you completed any of the Animation Experiences at the Disney parks or at home? We would love to hear about your experience and to see some of the characters that you have created. Please share them with our KtP Planning Crew or on our Facebook page.
Are you planning a vacation? Reach out to our trusted travel agency sponsor Authorized Disney Vacation Planner
Mouse Class Travel
!