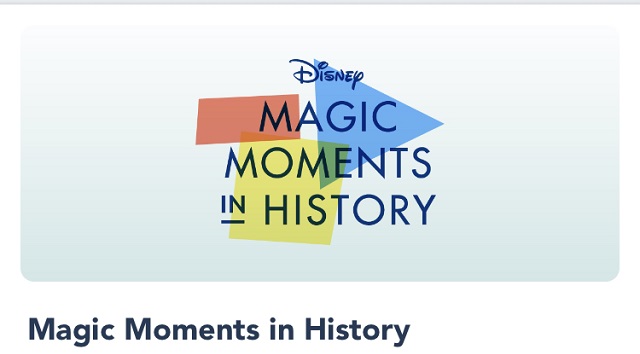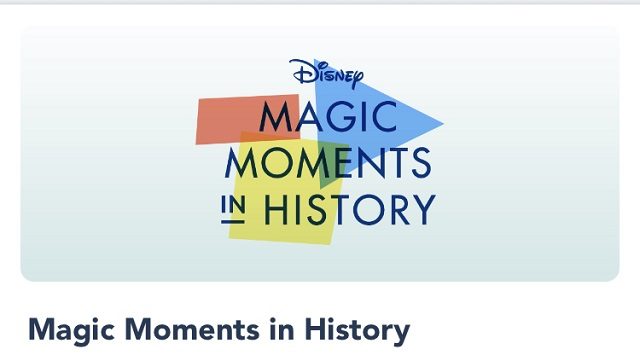 If you have been checking your My Disney Experience app, you may have noticed a new feature has appeared. Disney is giving fans tidbits of Disney goodness.
A New My Disney Experience Feature
If you are like many members of the Kenny the Pirate Crew, you are missing Disney Parks during their temporary closures that are in effect due to the spread of the coronavirus.
Even if you cannot use My Disney Experience (MDE) to enjoy being physically present in Walt Disney World's theme parks, you can use it to enjoy a little dose of Disney Magic.
My Disney Experience now features a section called "Magic Moments in Disney History." If you scroll through the App, you will find it located just under "Disney Parks Play."
According to My Disney Experience, Magic Moments in Disney History will allow users to "enjoy a bite-sized journey into the history of Disney theme parks, attractions, and more!" (My Disney Experience, 2020).
I was delighted to discover it today!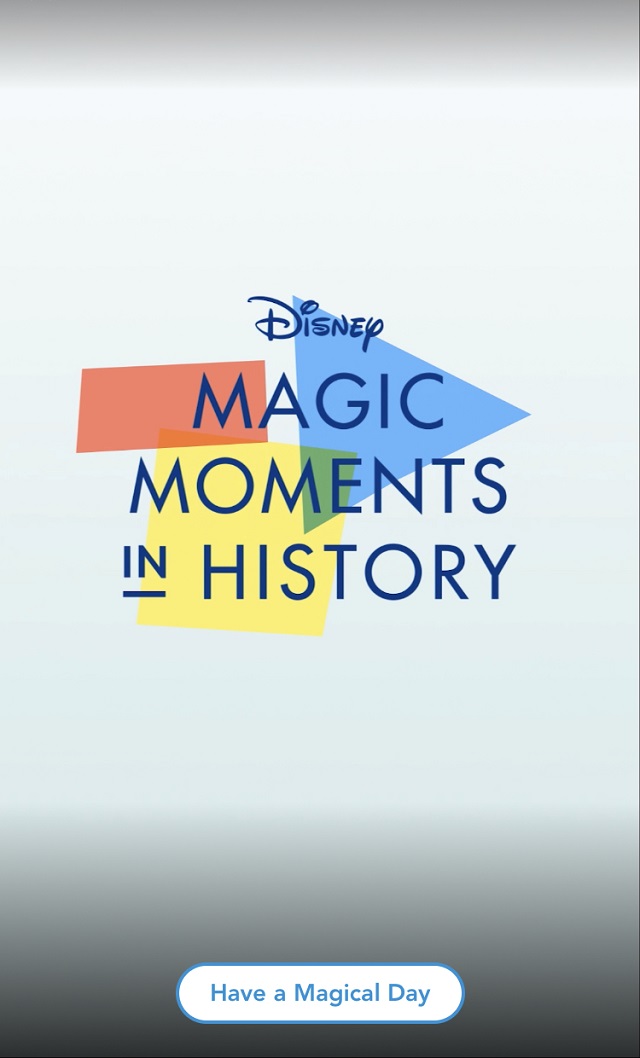 It delivers just what it says, a tiny bit of information on an attraction. The in-app video is brief enough to watch in a short window of time, and it gives just one little spark of Disney Magic.
Clips like these could be a fun pick-me-up for fans who are missing the parks.
This feature joins another new MDE addition. Last week, Disney added Trivia to Disney Parks Play. For more information, click here.
Spoiler Alert
If you do not want spoilers on today's Magic Moments in Disney History, skip this section. Be aware, the following information does contain spoilers on what was on the app today (March 31, 2020).
Today's offering was a peek at the history of Space Mountain. The app gives a little snippet of the history of the attraction as well as several attraction photos.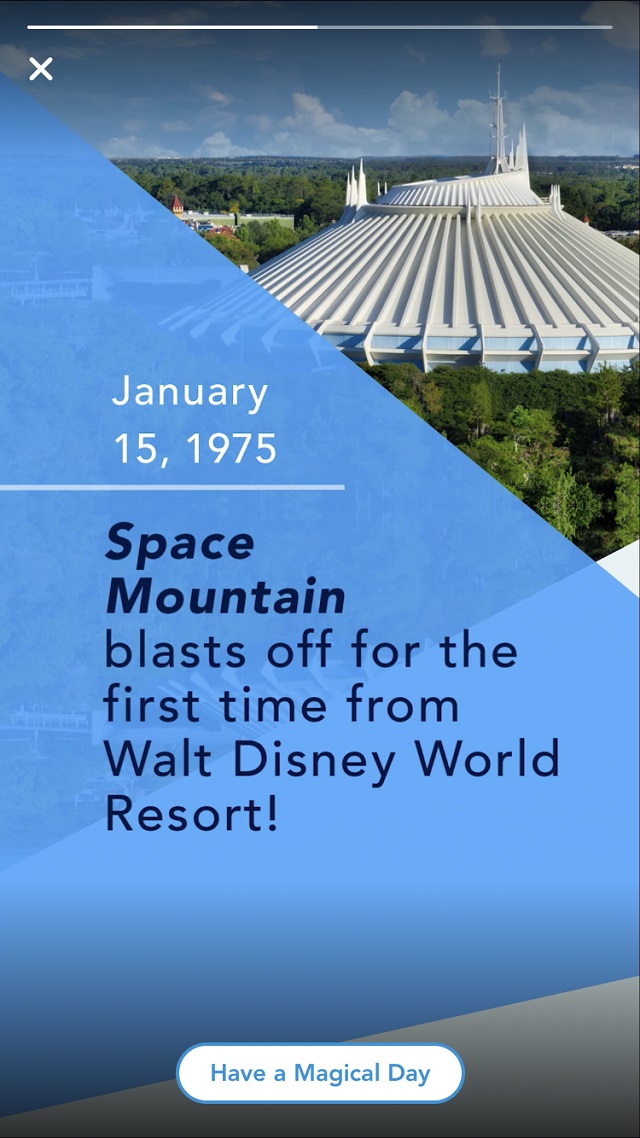 I have some huge Space Mountain fans in my house, so we were all delighted to watch today's clip. If you love Space Mountain, you might also enjoy reminiscing with this Space Mountain social story.
If this is any indication of what future magical moments will be like, I am excited to see what's next. To me, it is akin to a micro-miniature episode of The Imagineering Story.
What are you hoping to see on Magic Moments in Disney History? Do you want to see rides? Characters? Former attractions? Let us know on the KennythePirate Facebook page. Don't forget to join the KtP crew page too!