If you've been waiting for more performers for the Garden Rocks Concert Series to be added for your Flower and Garden Festival visit, several new acts have just been listed!
Every year, Epcot hosts four seasonal festivals that feature exclusive food and drinks, themed entertainment, and beautiful decorations.
Perhaps the most beautiful festival occurs in the Spring: the International Flower and Garden Festival.
Flower and Garden features a beautiful kaleidoscope of colorful flowers and stunning topiaries featuring our favorite characters.  This festival is also blooming with delicious food and rockin' entertainment known as the Garden Rocks Concert Series.
The Garden Rocks Concert series takes place seven days a week and features live musical performances.  Sit back and relax at the America Gardens Theatre in the American Adventure Pavilion and rock out to some of your favorite classic hits.
Disney has released a list of acts, some new and some returning, for the 2020 festival.
Several dates were incomplete when the preliminary list came out last month, but we now are seeing some of those slots filled.
Check out the most recent and current list of Garden Rocks Concert performers:
Peabo Bryson (NEW) – March 4 and 5
The Orchestra starring former members of ELO – March 6 through 9
The Guess Who – March 10 through 12
Simple Plan – March 13 through 16
STARSHIP featuring Mickey Thomas – March 17 through 19
Mark Wills (NEW) – March 20 through 23
The Spinners – March 24 through 26
Sister Hazel – March 27 and 28
The Pointer Sisters – March 29 and 30
Steve Augeri (Former Lead Vocalist of Journey) – March 31 through April 2
Blood, Sweat & Tears – April 3 and 4
Expose' – April 5 and 6
Berlin – April 7 through 9
A Flock of Seagulls – April 10 and 11
TBD – April 12 and 13
Tony Orlando – April 14 through 16
TBD – April 17 and 18
Rick Springfield – April 19 and 20
Christopher Cross – April 21 through 23
Plain White T's – April 24 through 27
Don Felder (Formerly of The Eagles) – April 28 through 30
Don McLean (NEW) – May 1 and 2
TBD – May 3 and 4
Ambrosia with Peter Beckett – May 5 through 7
Thelma Houston (NEW) – May 8 and 9
The Allman Betts Band (NEW) – May 10 and 11
Air Supply – May 12 through 14
Herman's Hermits Starring Peter Noone – May 15 through 18
Mike DelGuidice & Big Shot (NEW) – May 19 through 21
TBD – May 22 and May 23
Daughtry (NEW) – May 24 and 25
Marshall Tucker Band – May 26 through 28
Crowder (NEW) – May 29 and 30
Survivor – May 31 and June 1
I am missing Plain White T's by ONE day! So sad.
As you can see there are only a few dates left to fill! We will be sure to update when we get that information.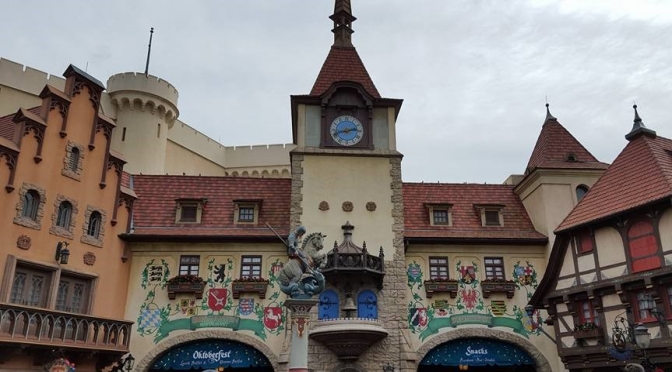 You can also purchase a dining package for one of four Epcot restaurants that gets you a guaranteed seat for one of the 3 nightly shows.
Each package includes an appetizer, entrée, and dessert—or one (1) full buffet or family-style dining, where applicable—along with a non-alcoholic beverage and one (1) guaranteed seat to the Garden Rocks Concert held on the same day.
Biergarten Restaurant
Germany Pavilion
Lunch: $57 for adults; $32 for kids
Dinner: $57 for adults; $32 for kids
Coral Reef Restaurant
The Living Seas Pavilion
Lunch: $69 for adults; $22 for kids
Dinner: $69 for adults; $22 for kids
The Garden Grill Restaurant
The Land Pavilion
Breakfast $52 for adults; $31 for kids
Lunch: $65 for adults; $39 for kids
Dinner: $65 for adults; $39 for kids
Rose & Crown Pub & Dining Room
United Kingdom Pavilion
Lunch: $57 for adults; $22 for kids
Dinner: $57 for adults; $22 for kids
If you are curious to see what else is offered at the Flower and Garden Festival, there is so much to do!
Dig deep into the magic of nature with these guided tours at Epcot's International Flower and Garden Festival. Check out all the tours offered HERE.
There are topiary displays, gardens, and exhibits located all over Epcot showcasing the beauty of flowers and plants from around the world and more. The butterfly garden is one of my favorite parts of the whole festival! Full details for these can be found HERE.
And how can we talk about Epcot without talking about food?! Outdoor Kitchens will be available for the festival. We will be sure to share when Disney releases the menu!
Will you be attending the Garden Rocks Concert Series during your upcoming visit to Epcot's Flower and Garden Festival? Who are you looking forward to seeing? Share who you will be seeing on our facebook page! Be sure to join the KtP Crew group for help planning your Epcot day!
-Monica S.