Tucked into the shop outside of the Pirates of the Caribbean ride, the Pirates League is a place where families can get Pirate or Mermaid makeovers and take the pirate oath! But this summer it will be closing.
The Pirate makeovers differ from the Bippity Boppity Boutique makeovers in two key ways: They are more affordably priced and they are for kids AND adults!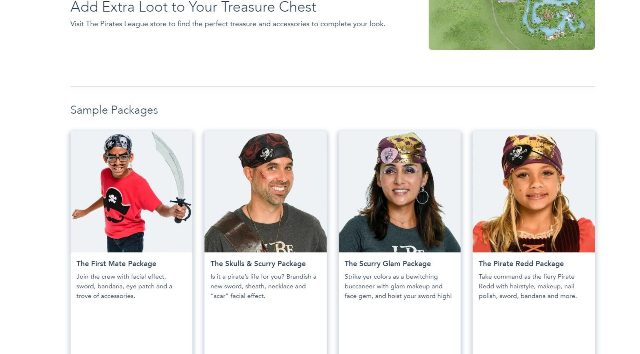 My family and I recently did the Pirates League makeovers on Disney Cruise Line. On the ship for pirate night they temporarily convert Bippity Boppity Boutique to the Pirates League!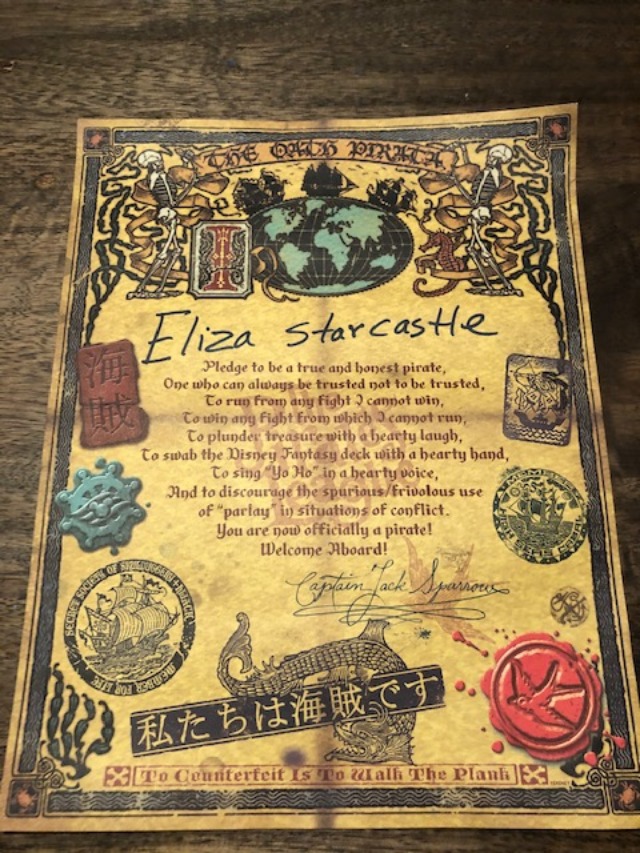 On pirate night on the Disney Fantasy back in November, we took the official pledge and got our pirate names! Our makeovers were around $40 and included a cool bandanna, a clip on earring, a sash and some booty!
Another KTP writer wrote a review of her experience with the Pirates League at Magic Kingdom! We here at Kenny the Pirate are all sad to see it go!
Maybe it will pop up in a new location? I have my fingers crossed!
If this is something your family has been eager to do, you can try to get in before the Pirates League closes this summer. You can even schedule your appointment online!
If you're planning to visit Walt Disney World after the Pirates League closes and want to do an adult makeover, consider booking a Character Couture package at one of the Disney Salons! You can call 407-939-7727 to book. They do makeovers for all ages!
My relatives and I very much enjoyed our Character Couture packages in January 2019 for my ten year anniversary party in Animal Kingdom! Honestly, they did whatever style we asked for so if you have your heart set on a pirate or mermaid look, they can do that!
The Pirate's League website lists the closing date as July 27, 2020. There is no indication that it is a refurbishment, it appears to be a permanent closure with the space to be used for other, as yet unspecified, plans.
What do you think of this news? Will you miss the Pirates league location at Magic Kingdom? Let us know in the comments on Facebook!
-Rebecca W Davis aka Eliza Starcastle