Many guests are surprised to hear that Disney offers event planning services for private events! I was blown away by the personalized services offered by the event planning team for our 10 year anniversary party this January inside Disney's Animal Kingdom!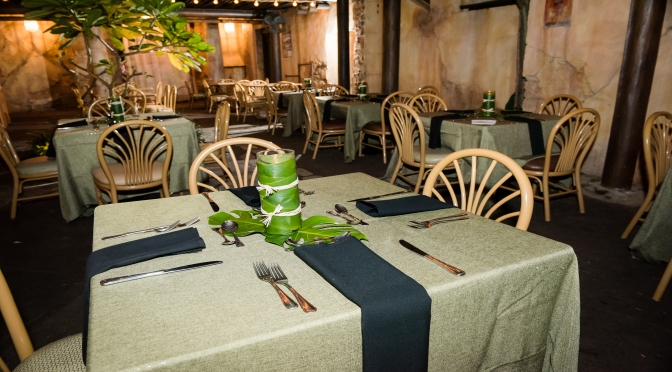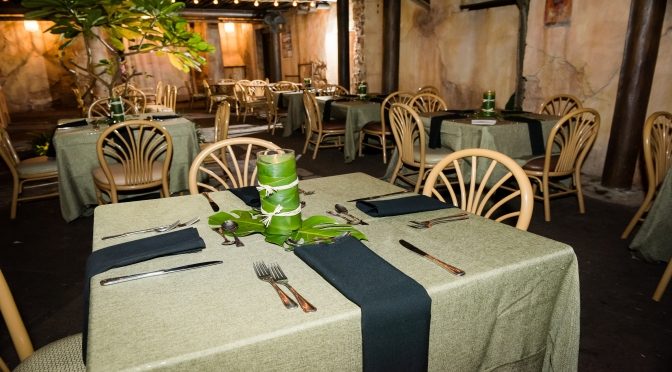 After eschewing a big wedding in favor of purchasing our first home, my husband and I decided it would be awesome to throw a big party for our 10 year wedding anniversary.  My in-laws are Disney Vacation Club members. Most years, they generously put his side of the family up at Disney's Saratoga Springs Resort. My parents live in Venice, FL so could easily come to the party.  It was just a matter of getting my sister and her family down from Chicago, and then we had the whole gang available for our celebration! I like to joke that's the whole reason that I did it- to get her family to come see Disney with me. No regrets, the kids loved it!
It just so happens that most of our big family trips occur during my birthday, so we decided to do a Birthday/Anniversary party.  I reached out to the Disney Event Group to get some quotes and ideas for possible venues about 8 months before the party.  I gave them our group size, party of 19, and they gave me a selection of venues and a "minimum spend" for a party of our size, which was $5,000. I include the pricing here so that readers can get a feel for the expenditures involved. Disney catered events does not do weddings or vow renewals, for that you must go through Disney Fairy Tale Weddings.
Like many Disney World fanatics, my husband and I adore the Magic Kingdom.  Unfortunately, Disney does not offer private events inside the Magic Kingdom. So, we thought an event in our second favorite park, Animal Kingdom, would be perfect!  The location available for a small group like ours was the Tamu Tamu Courtyard.  It's directly across from Tusker House over in Africa.  The location was perfect because we did a ride "mix in" and kicked off the party with the Safari.  How many people can say they have ridden the Kilamanjaro Safari in a ball gown? Just me?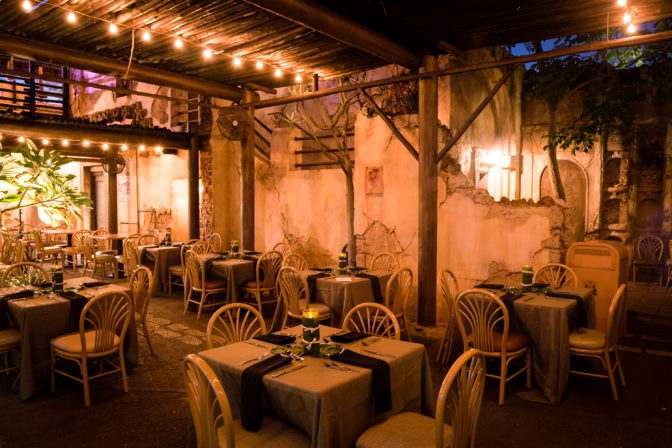 It was exactly as you would expect from start to finish. Our event planner, Sylvester, and the team accommodated every single one of my very specific (but totally reasonable!!) requests from the dozens of light up glow cubes to including as many hidden Mickeys as possible!
Over the next couple of months, I emailed back and forth with Sly.  I wanted to create a custom menu for our group that tied in some of our favorite things from around Disney World.  I also make a yummy dish from a Blue Apron recipe that is African, so I asked them to replicate that for the party as well. In addition to "my" Merquez Brochettes, we asked them to replicate the chicken tikka masala from Yak and Yeti, the coconut curry soup from Boma, and the lemon tarts from France in Epcot.  We also requested char sui bao, which we love and never take the time to make at home.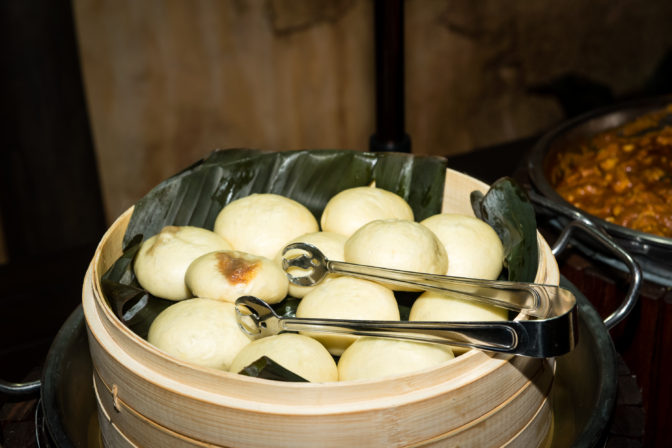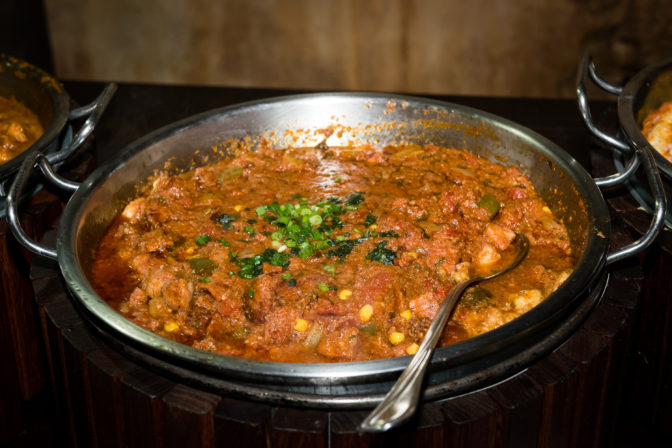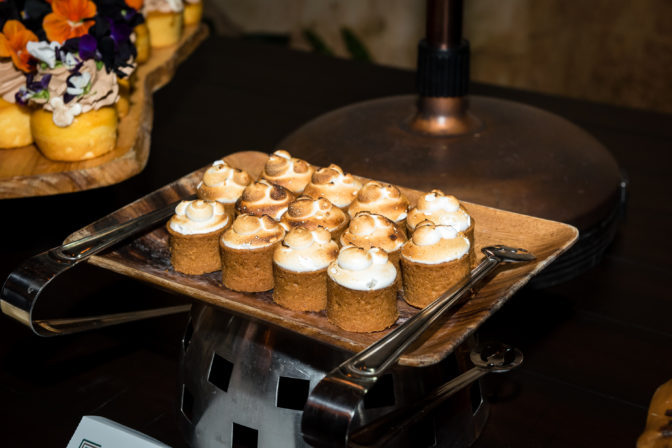 On the day of the party (which was my birthday -January 5), we started with the girls getting character couture makeovers at the Ivy trellis salon at the Grand Floridian. Everyone had so much fun getting made up!  I particularly enjoyed the style they did for my cousin, Andi. The stylists at the salon can do anything you can think of for your hair.  Some of us also did make up and nails. The Ivy Trellis has since closed, but they offer salon services at Wilderness Lodge and at Beach Club.
To make things easier on our group we added a charter coach to our experience. The charter coach picked us up at 2 resorts (Saratoga Springs and All Star Movies) and dropped us off backstage at Animal Kingdom near the safari. Our awesome event guide, Ed, met us at the van and walked us to the safari Fastpass+ line. We got our own ride vehicle with a (frankly less than) mediocre safari guide, but it was still nice! Round trip transportation add on was $535, and the Safari "ride mix in" was $15 for each guest in our party who did not have a park admission for the day which for us was 6, so $90. The venue package, including the party space and the event Guide, was $275.
After the safari, Ed walked us over to the Tamu Tamu courtyard where our dinner was to take place. We decided against a big cake in favor of cupcakes with edible flowers along with fruit tarts and the lemon meringue tarts from Epcot. I truly thought it was the best food we have had at Disney! ($165 per adult, $83.50 per child).
We booked an animal encounter for 30 minutes but I think they stuck around longer! It was awesome to learn more about Frances the opossum. Definitely kept the kids entertained too!! ($275)
My husband and I each said a few words and toasted each other, we took turns doing family pictures and then did a big group shot just outside the Harambe market. Then Ed led us back to the van, letting the bigger kids take turns holding the light baton to lead the way! Everyone seemed to enjoy the food, the entertainment, and my jokes! So all in all it was a much better Disney birthday than the one I spent at the Celebration Hospital!
Other expenses for the event:
$75 small party fee
$150 bartender fee (waived if beverage sales over $500, we did bill on consumption bar option, our alcohol was over $500 due to the additional charge for the custom African options)
$425 photography
$670 Table settings, floral etc.
Total price quoted $6,600
The charter coach was the steepest add on expense, but I felt it was worth it to not have to worry about getting everyone there and back at the same time. It was a cold night but I didn't spring for the heaters because they told me it was a minimum of 3 heaters and a cost of $1100. So we brought blankets!
Honestly, I was expecting a higher price tag for a private catered event. $350 per guest including riding the safari and pictures seems downright reasonable when you consider they just raised the price of the Happily Ever After Dessert party to $99 per adult.
I'm happy to answer any questions! Does this sound like something you would like to do? Would you want to do it at Animal Kingdom, Hollywood or Epcot?
-Rebecca W Davis
Are you planning a vacation? Reach out to our trusted travel agency sponsor Authorized Disney Vacation Planner
Mouse Class Travel
!