Running on vacation? The runDisney events may be too big or intimidating if you are not a runner (don't worry they are very relaxed and fun!), but some Disney Resorts offer a fun run on a much smaller scale.
When I visited Old Key West this past September, I signed up for the Southernmost Point Fun Run. This is a 3k throughout the resort.
This is a fun 3k (1.89 miles) that takes you throughout Old Key West. The lifeguards and recreation staff host this event. They provide directions at the beginning of the race and stop traffic at road crossings during the race.
How do I sign up?
You can sign up for the race in the Community Hall or calling 407-WDW-PLAY. Most of the time you can register the morning of the race too.
How much does it cost?
The race does cost $15 plus tax, but it significantly less than a runDisney event. The only discount available is the Disney Vacation Club discount.
Other Details
With any run, you need to sign a waiver. You are given a bib, which you need to fill out the back with emergency contacts and medical concerns.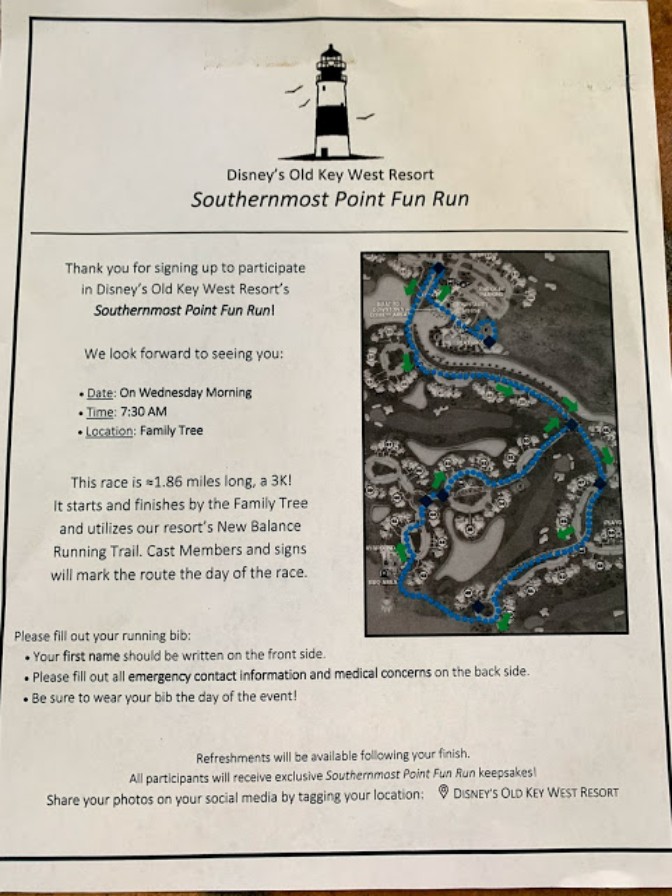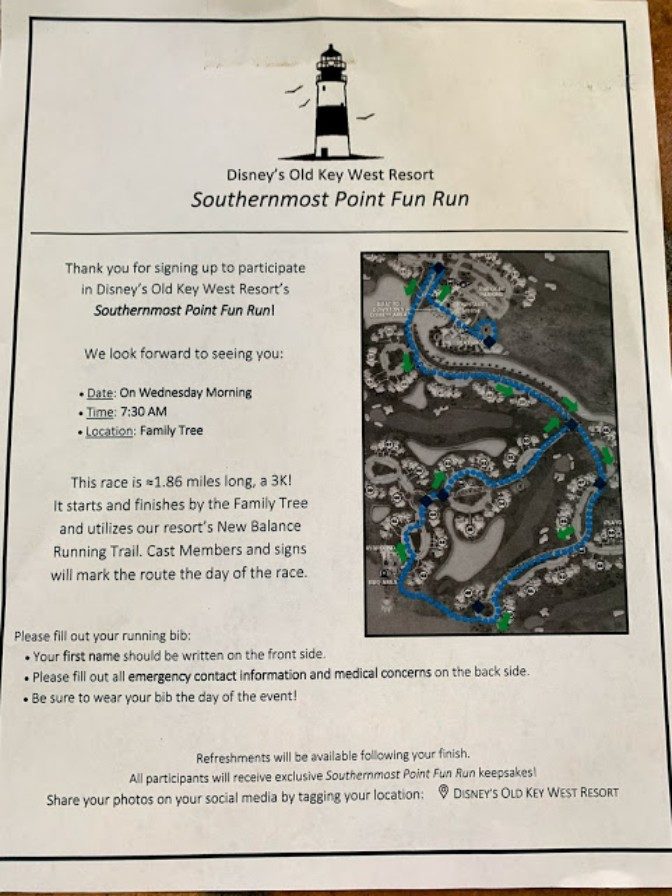 When and Where?
The Southernmost Point Fun Run is on Wednesday mornings at 7:30 AM. This event is rain or shine, but if weather is too bad they will cancel. This event does not run during runDisney event weeks. The meeting location for this fun run is at the Family Tree.
But I'm not a runner!
You don't have to be a runner to do this event. It is a fun and relaxed event. You can walk, run, or skip if you so choose! It is for fun but may make you feel less guilty reaching for another Mickey Bar.
Any race swag?
I am a sucker for good race swag. You are given a medal and a water bottle as keepsakes! I love races that give you finisher medals. Granola bars and water were provided at the end for refreshments.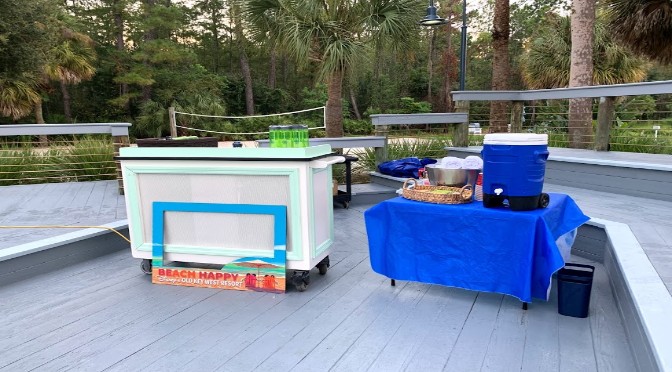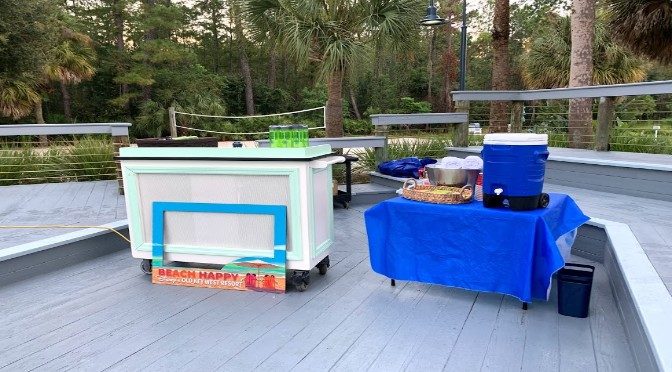 Is it worth it?
I feel that this is a great value for a fun run, and with a little swag makes it a fun keepsake. Cast Members are stationed throughout the course to direct you and cheer you on. Who doesn't love a little boost on their run? I would recommend this to someone looking for something to do at the resorts on their next trip.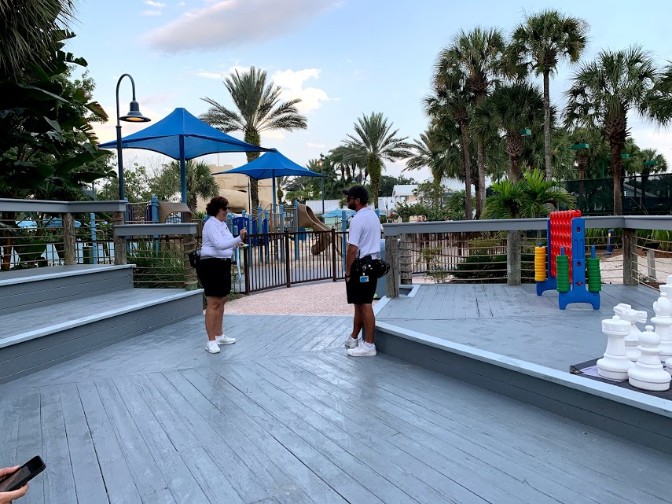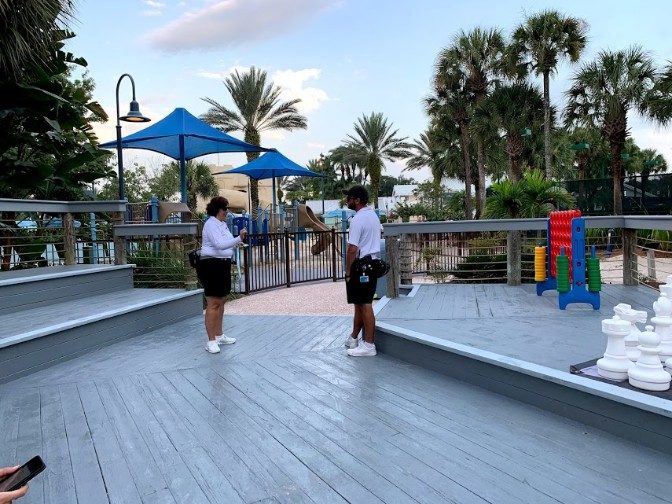 Will you be doing a fun run on your next trip? Let us know on Kenny the Pirate's facebook page! 
-Heather Alosa