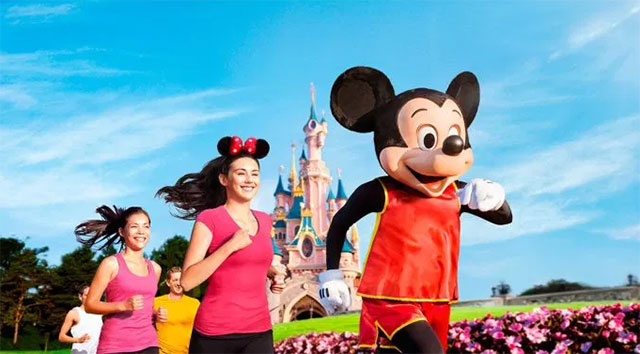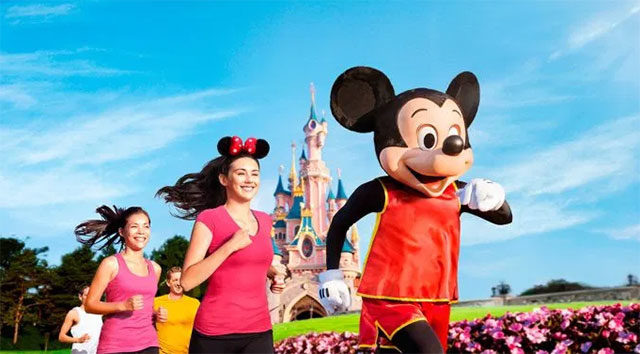 Throughout the year, Disney sees a lot of runners for runDisney Weekends. Seeing all the pictures from race weekends can give you some FOMO even if you don't think you are a runner. There is another way to get into some of the running action at Disney World without participating in a runDisney event. Here's your guide to Disney World Fun Runs.
Feeling like you want to get into some of the running action, but the runDisney scene is a little too intimidating? No worries! Some Disney World Resorts have fun runs throughout the week in which you can participate.
These Disney World fun runs happen at various resorts throughout the week, and you don't have to be staying at that resort in order to participate. It is always a good rule of thumb to check with the resort to confirm the date and time of each race.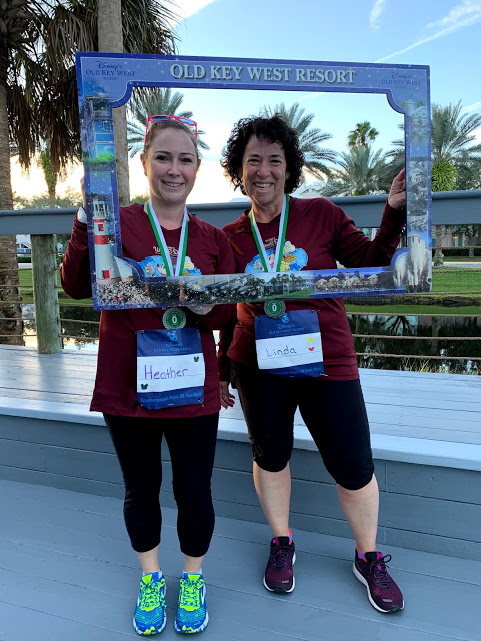 Registration Information
They do have a fee, but the fee is small especially compared to the cost of a runDisney race. Each fun run is $15 plus tax for people over 2. Two and under are free.
Registration can happen beforehand at the resort's community hall or concierge desk, but can even be done on race morning. Another way to register is by calling 407-WDW-PLAY.
These races are fun and low key. These are not timed and strictly for fun. They are run by the resort recreational cast members.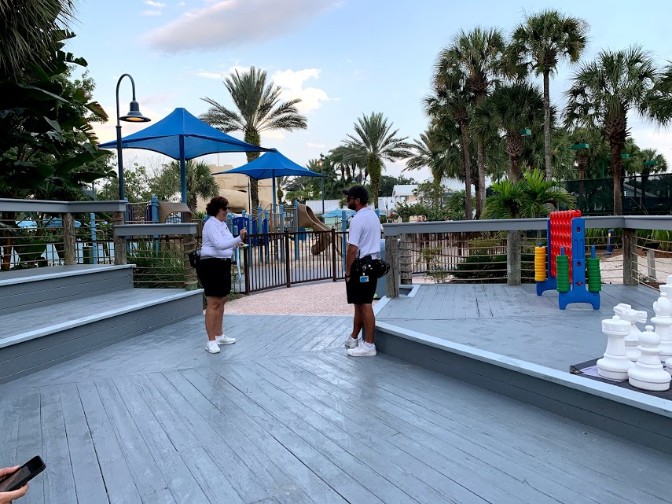 When I participated in the Southernmost Point Fun Run at Old Key West, the lifeguards were running the event. They were also along the course to keep people on course and to cheer us on! Check out my review of this run HERE.
These events are held rain or shine but can be canceled at the discretion of the Cast Members. When I participated in the Beignet Dash at Port Orleans French Quarter, it was pouring rain!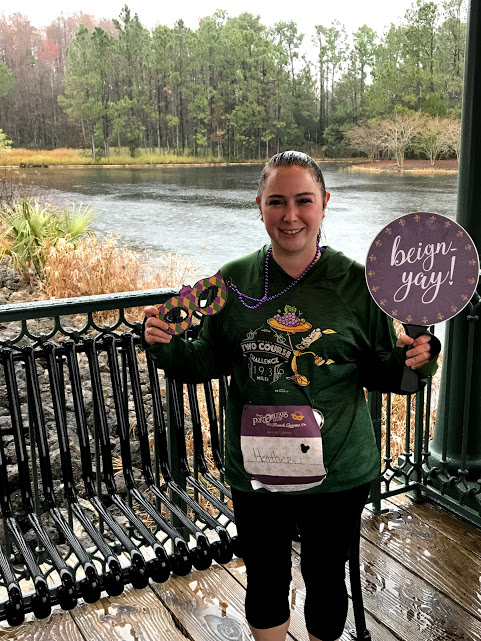 I definitely earned those beignets with that cold wet run. It was well worth it for that sweet treat!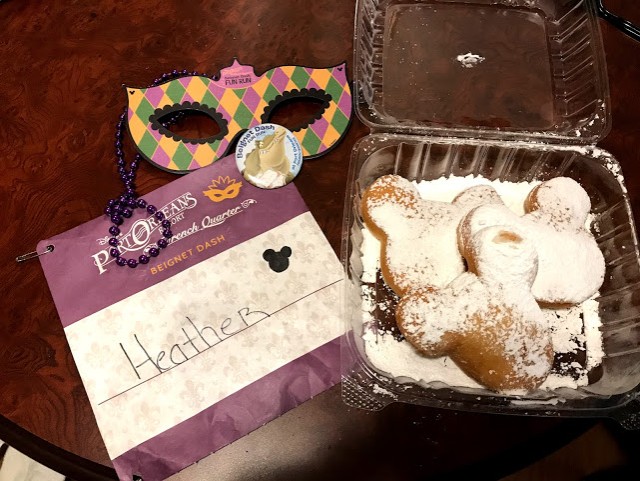 All of the runs are just over one mile but under two! Almost anyone can do it! There is no pace requirement so walkers are welcome.
Disney World Resorts that Host Fun Run Events
Of course, you want to know where these runs are now! There are seven resorts that host these events.
Each resort has a theme for their race and a souvenir to take home! Be sure to double check the times with the resort. Some resorts change the time depending on the season. Times range from 7 a.m. – 9 a.m.
Check out the full list below:
Beignet Dash Fun Run at Disney's Port Orleans Resort – French Quarter
Topolino Trot at Riviera Resort
Southernmost Point at Old Key West

Wednesdays
3k or 1.89 miles

The Running of Coronado at Coronado Spring's Resort
Derby Dash at Saratoga Springs

Thursdays
3K or 1.89 miles

Regetta Run at Yacht and Beach Club

Thursdays
3k or 1.89 miles

Seaside Sprint at Boardwalk Resort
This is a fun way for families to get some activity while on vacation. I love that Disney has these fun runs. It's always a bonus when you get some keepsakes too! I can't wait to run them all!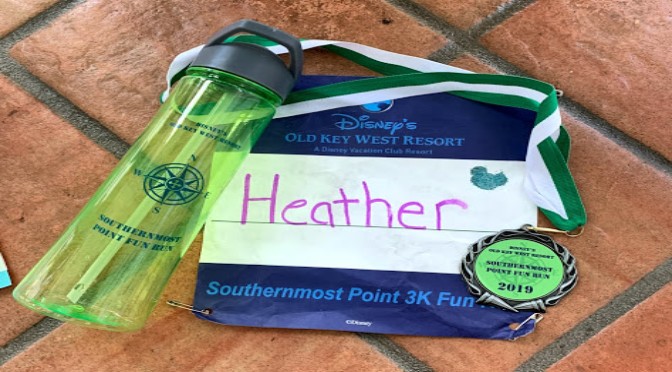 I love runDisney events and always love to get a taste of them when I travel during a non-race time. Even though this is not a runDisney event it's still running in Disney!
Check out my latest runDisney experience when I ran the half marathon during the Walt Disney Marathon Weekend HERE.
Have you done fun run at one of Disney's resorts? Will you be trying one during your next stay? Let me know below or on Facebook!
-Heather Alosa