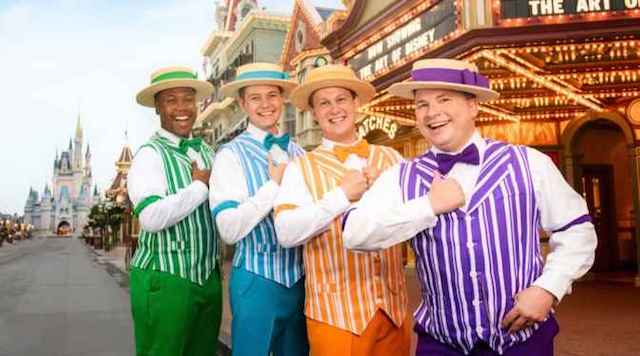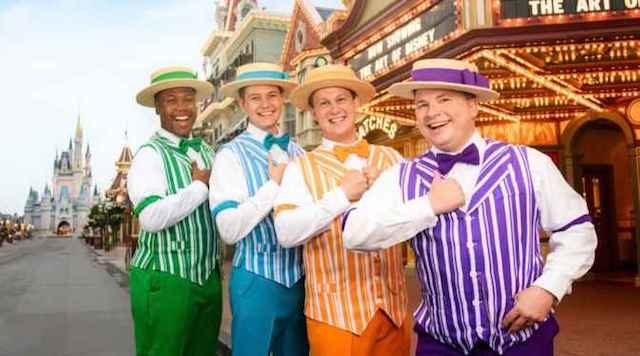 When I think of Main Street, U.S.A. I can't help but think of the Dapper Dans. This four man quartet has provided guests with hours of musical entertainment at both Walt Disney World and Disneyland. The Dapper Dans might not be on Main Street right now, but that won't stop them from bringing you the magical sounds of Disney, right from their own homes!
There is nothing like strolling down Main Street and feeling as though you are transported through time to a magical land. The sounds, sights, and smells surround you and give you a feeling of being in this magical place.
The Dapper Dans, a lively four-man a cappella group, add to the environment in the most perfect way. Dressed in colorful pinstripe suits, straw hats, and tap shoes, the group performs American Standard songs and Disney classic tunes.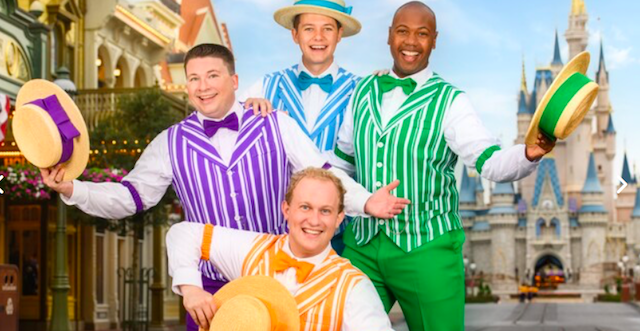 The Dapper Dans perform well known American songs such as "Yankee Doodle Dandy," "If You're Happy and You Know It," and "Zip-a-Dee Doo Dah."
Just a few weeks ago, we were treated two beautiful renditions of Dapper Dans songs that were recorded right from their homes!
First, the Dapper Dans from Disneyland gave us "When You Wish Upon A Star." This beautiful song made us smile with its beautiful melody.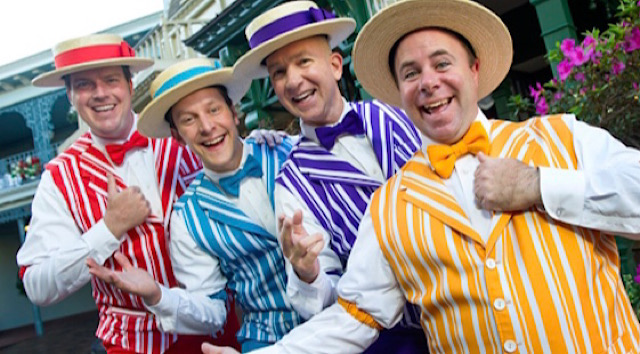 Next, we heard from the Dapper Dans from Walt Disney World. We were given the most beautiful version of "There's A Great Big Beautiful Tomorrow." This was the perfect song for the Dapper Dans to share with us. It was a beautiful message of hope that we needed to hear.
Today, the Dapper Dans from Disneyland are back, and this time, they have a beloved classic song from "Dumbo." Listen as they bring us "When I See An Elephant Fly" from their homes.
Again, they never cease to amaze me with their beautiful songs. They are incredible!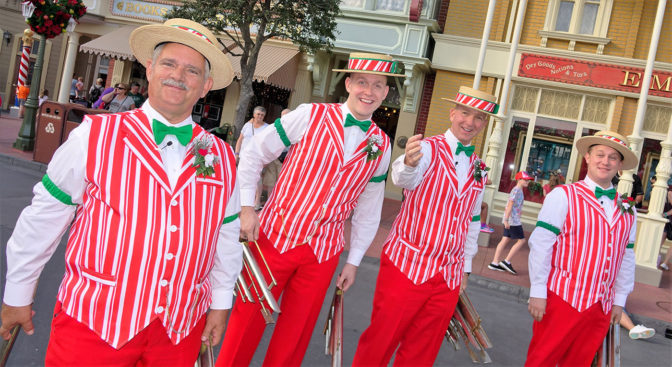 What do you think of the Dapper Dans voices from home? Which song has been your favorite so far? Let us know on Kenny the Pirate's Facebook Page, or join our crew and tell us there!
Jamie Fonseca