Good evening, ladies and gentleman, boys and girls, dreamers of all ages! Get ready for your dreams to come true, because tonight, Disney is providing us with a virtual viewing of Happily Ever After!
Update: You can view this event tonight at 7 pm EST on Disney Parks Blog . Join in for a pre-recorded showing of Happily Ever After from Walt Disney World!
As we stay home to stay safe, many fans are missing Disney World. I know I sure am! One of the things I am missing most is the nighttime fireworks shows, particularly, Happily Ever After from Magic Kingdom.
Tonight, Disney is showing a virtual viewing of Happily Ever After, and we couldn't be more excited!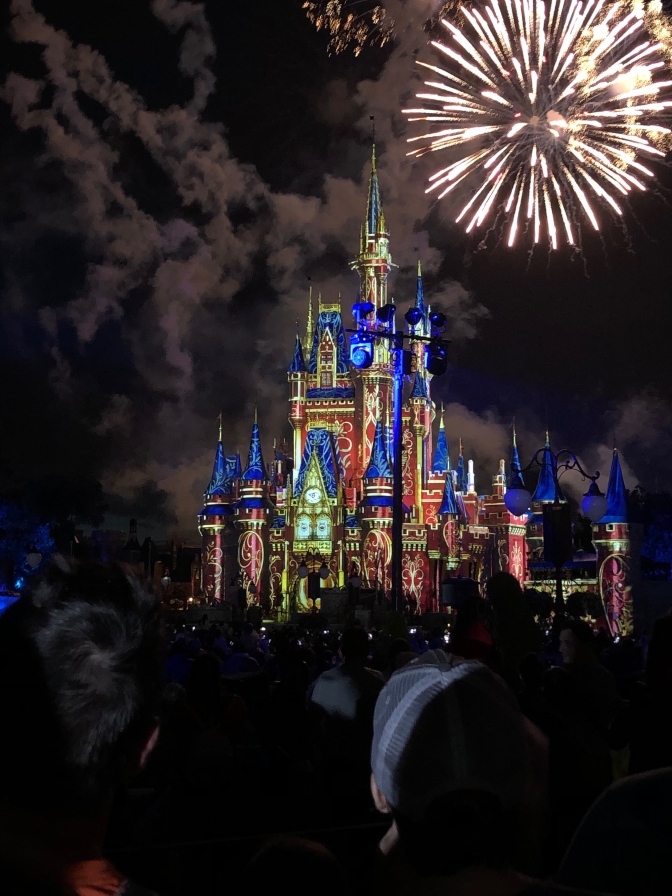 "And they all lived happily ever after. Each of us has a dream, a heart's desire. It calls to us. And when we're brave enough to listen, and bold enough to pursue, that dream will lead us on a journey to discover who we're meant to be. All we have to do is look inside our hearts and unlock the magic within."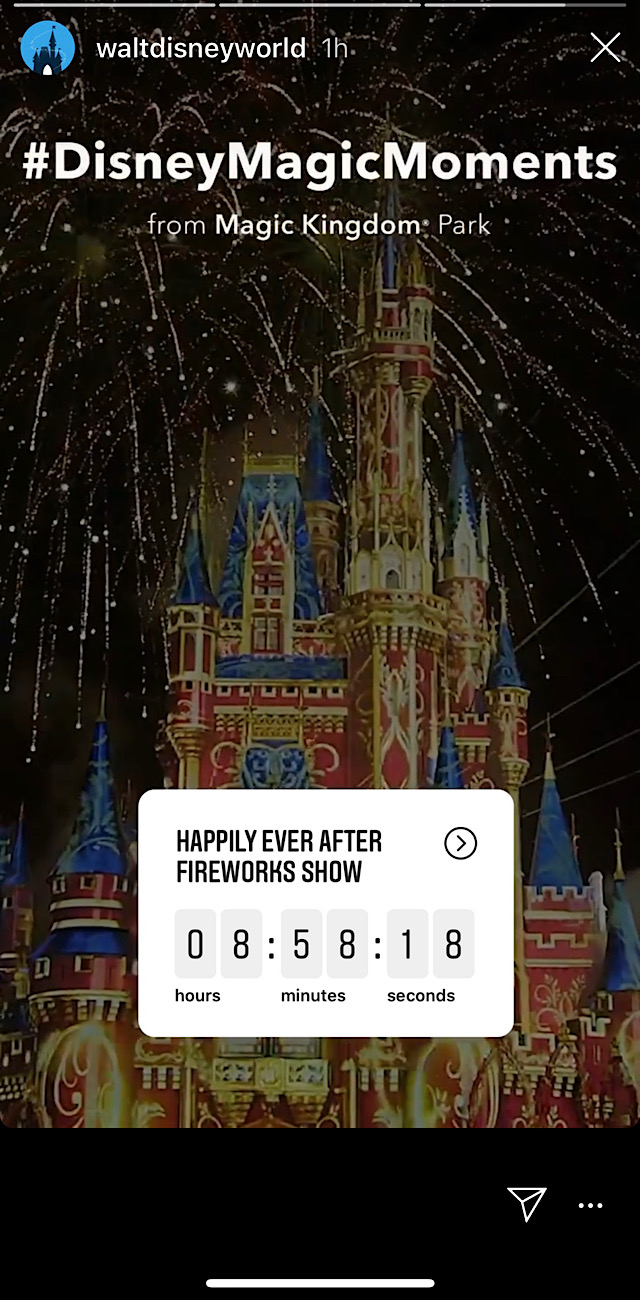 Magic Kingdom's Happily Ever After fireworks show is an 18 minute, spectacular journey through Disney's most beloved films. This show uses projection mapping, lights, fireworks, and music to tell the story of heroes, love, and friendship from so many of the Disney movies we know and love.
Disney has been working hard to keep the magic alive during the parks temporary closure. From videos of the Dapper Dans singing from home, to virtual rides on it's a small world, the Incredicoaster, and Big Thunder Mountain Railroad, Disney has really kept the magic alive!
We've even had an opportunity to virtually view the new Magic Happens Parade at Disneyland!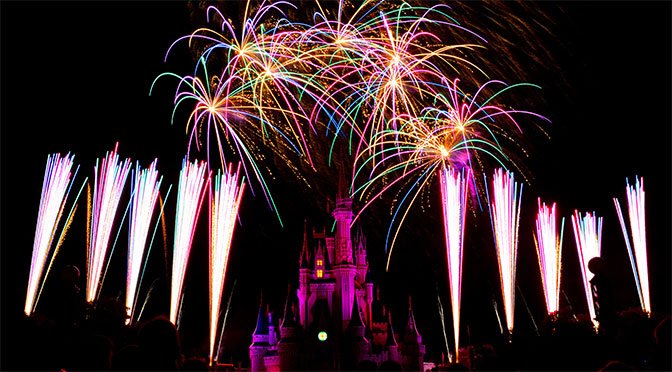 As part of Disney's #DisneyMagicMoments series, tonight they will be showing Happily Ever After for fans everywhere!
Ready to begin? Walt Disney World Shared the information for tonight's virtual viewing in their Instagram story.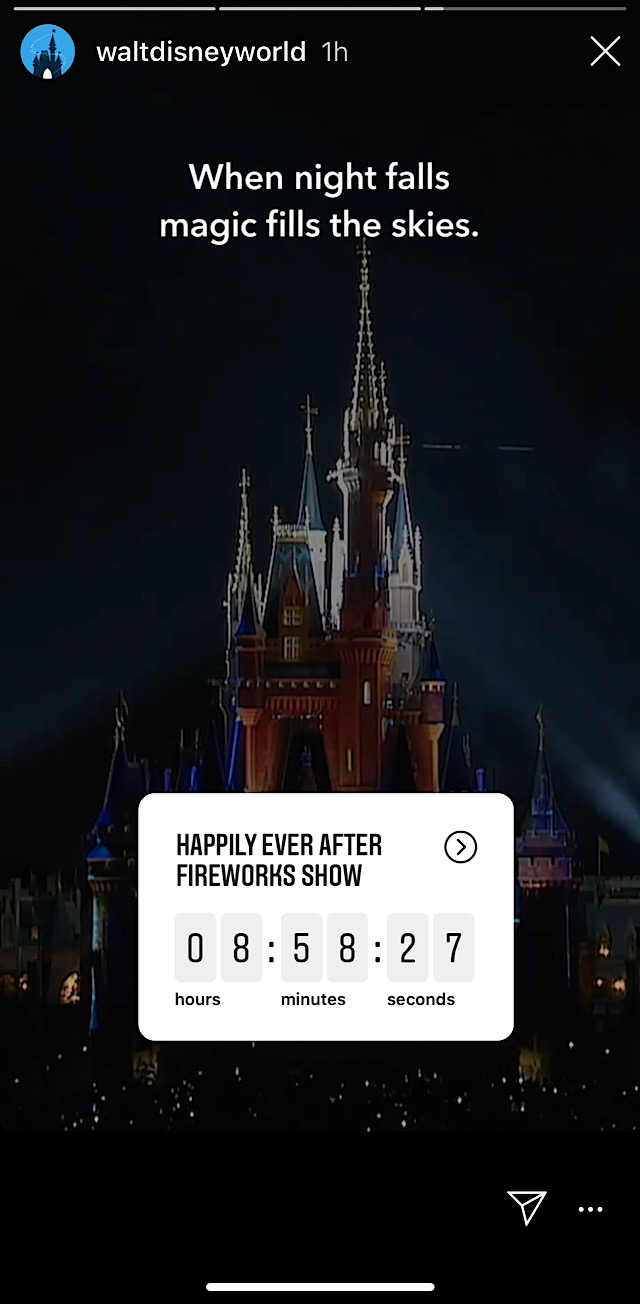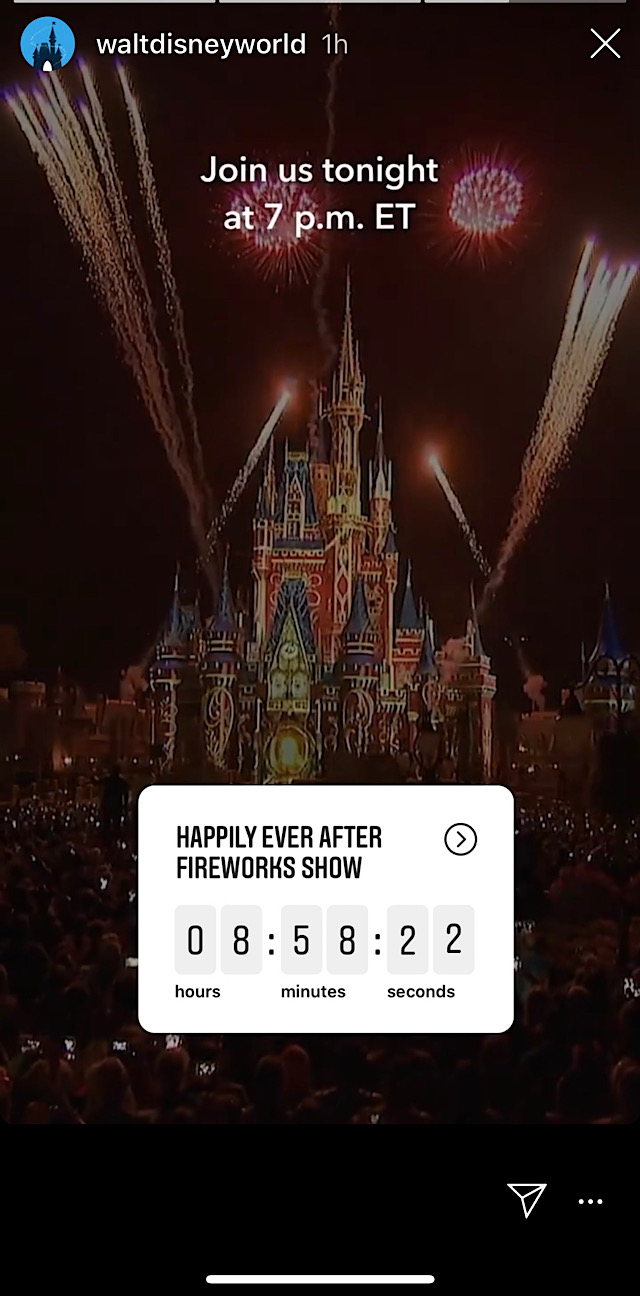 As of publishing time, the only information available indicates that this viewing will take place on Instagram. We will be sure to update you if more information becomes available!
For now, to watch Happily Ever After, head over HERE at 7:00 pm ET tonight!
Will you be tuning in for the virtual viewing of Magic Kingdom's Happily Ever After tonight at 7pm ET? Let us know on Kenny the Pirate's Facebook Page, or join our crew and continue the discussion.
Jamie Fonseca