Heading to Disney World for the first time? Add these iconic treats to your wish list!
Mickey Bars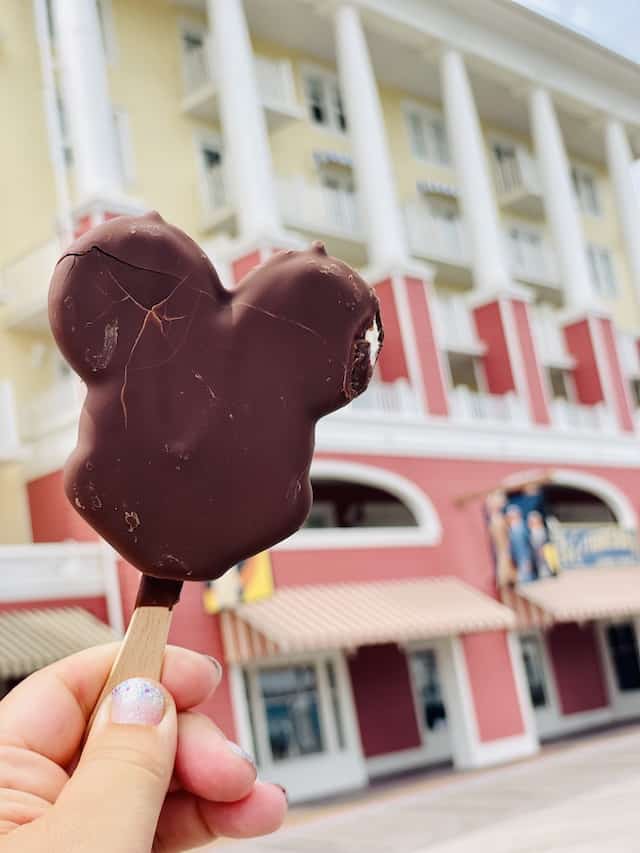 Is there anything more magical than enjoying a Premium Mickey Bar while you are immersed in the magic? Sure, you can get chocolate-covered vanilla ice cream on a stick in your local grocery store, but there is just something about a Mickey Bar that dreamers of all ages find irresistible.
It is no wonder that some people don't feel like they have really been to Disney without one. Fortunately, you can find them easily at ice cream carts all around the parks and at quick service locations across Walt Disney World Resort hotels. This classic treat pairs perfectly with activities like watching a parade or waiting for your Lightning Lane or DAS time to tick down. It is a great treat to combat high Florida temperatures.
Mickey Waffles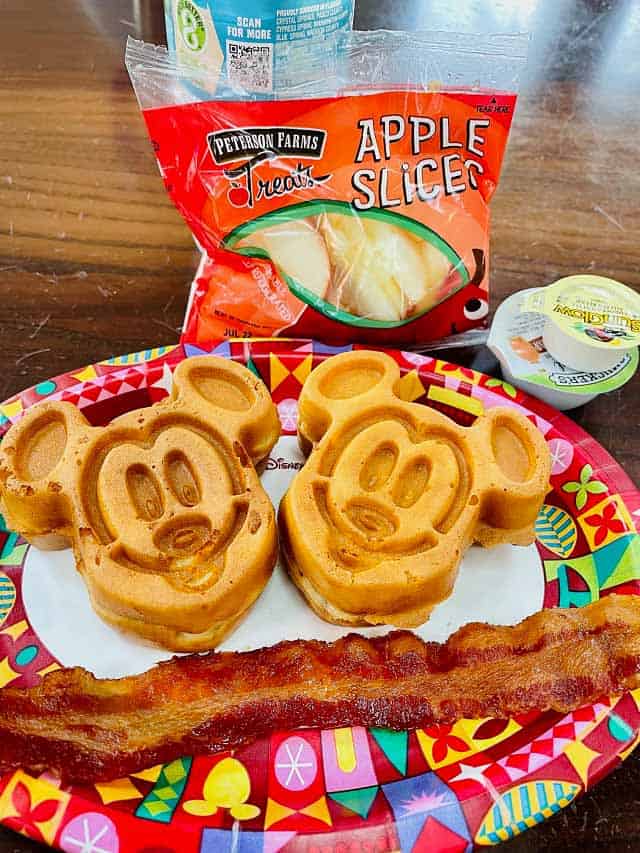 Did you know that you can start your day with Mickey-shaped goodness? Mickey Waffles are another iconic treat that you can find throughout breakfast locations in Walt Disney World.
You can find them at most counter-service breakfasts at your Walt Disney World resort. You can also find them at many of the all-you-care-to-enjoy or buffet options. If you want giant Mickey Waffles, head to Sleepy Hollow in the Magic Kingdom. Of course, the other amazing menu options might distract you.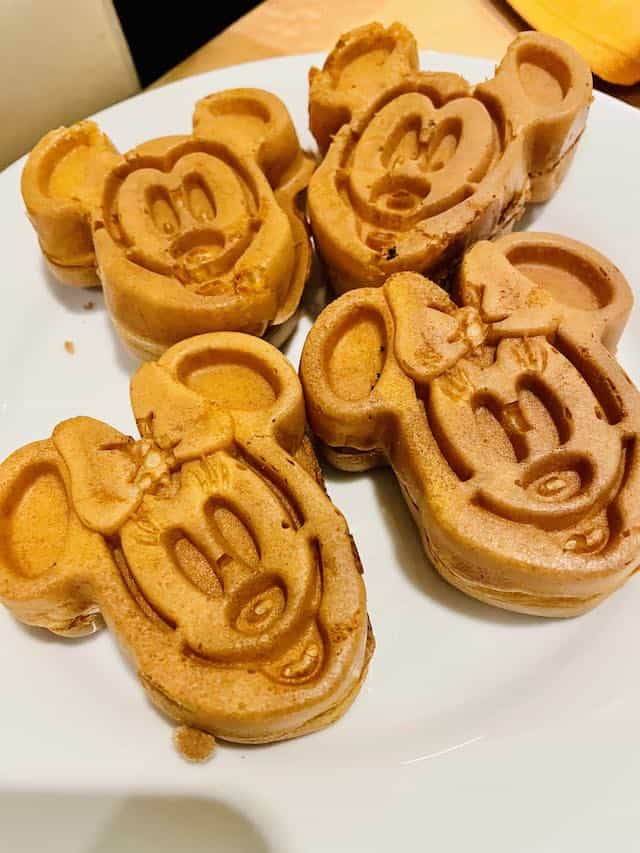 If you prefer Minnie Mouse, you can find her in waffle form as well. Minnie waffles are available during breakfast at Topolino's Terrace as well as Cape May.
Even better, many restaurants serve up allergy-friendly Mickey Waffles! If you have dietary needs or preferences, let someone at the restaurant know, and they can show you the available options.
DOLE Whip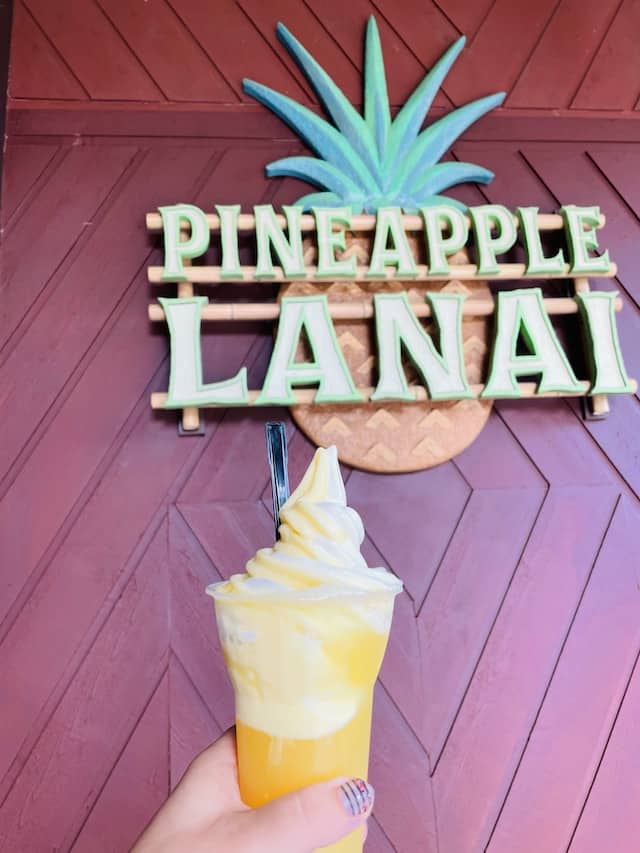 Although it has its origins in Hawaii, DOLE Whip has become something that Guests strongly associate with Walt Disney World. This delightful treat started off as a frozen pineapple dessert, but it has since taken on lots of flavor profiles.
Now Guests can enjoy DOLE Whip in many flavors including raspberry, orange, strawberry, coconut, lime, coconut, and even salted caramel! Some flavors swap out seasonally, and some are around all the time.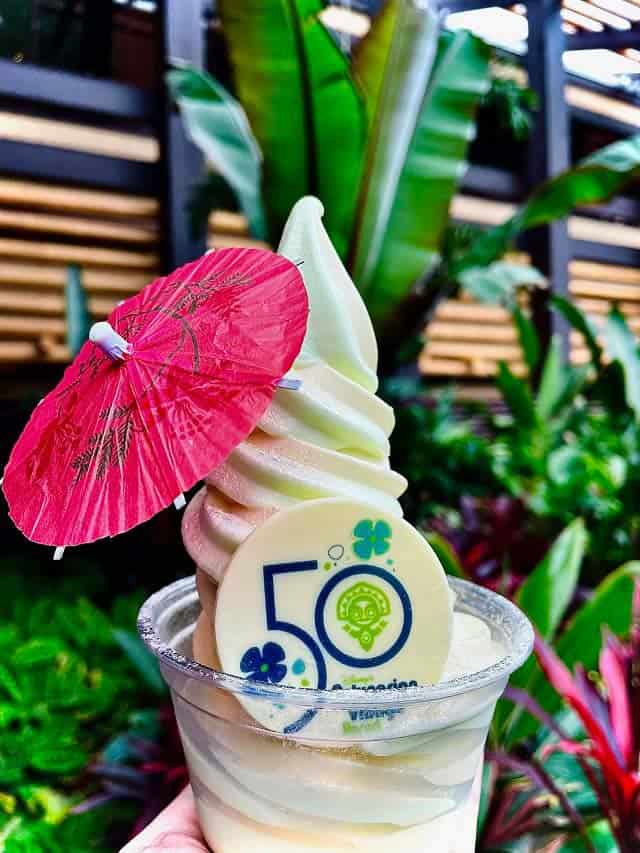 Find this amazing treat at Alhoa Isle in the Magic Kingdom! Pineapple and Pineapple swirl dishes and floats are always available along with a host of flavors that rotate in and out. Some flavors are also available over at Sunshine Tree Terrace.
If you are enjoying the resorts, head to Disney's Polynesian Villiage Resort where you can find DOLE Whip at Pineapple Lanai. It is only a Monorail ride away from the Magic Kingdom.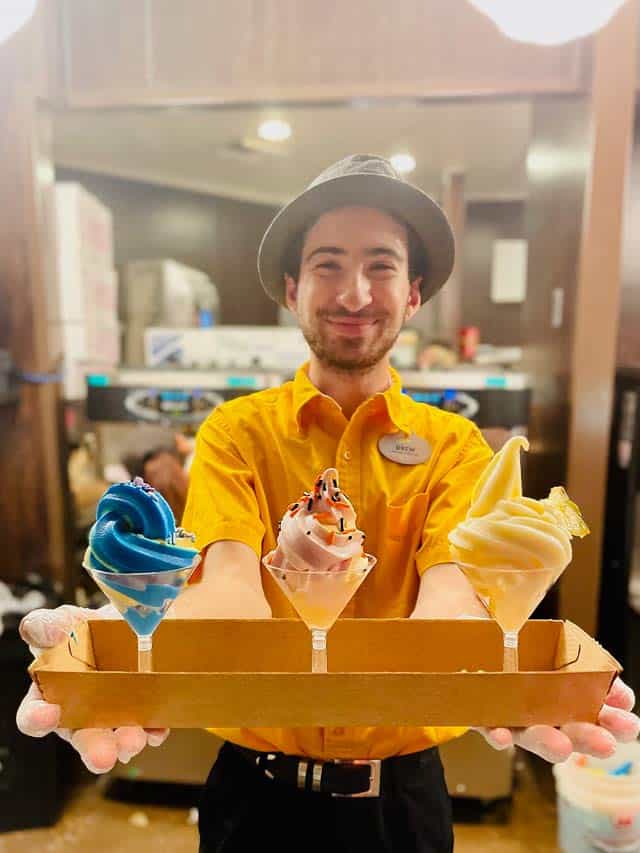 Over the years, DOLE whip has spread to other parks as well. You can often find various flavors at EPCOT Festivals. If you are in Animal Kingdom, you will find it at Tamu Tamu Refreshments. Many people swear by the DOLE Whip rum combinations there. There are always nonalcoholic floats to be had as well.
Finally, you can enjoy it in Disney Springs. Swirls on the Water dishes up an entire DOLE Whip flight with the flavors that are on tap for the day.
Disney Popcorn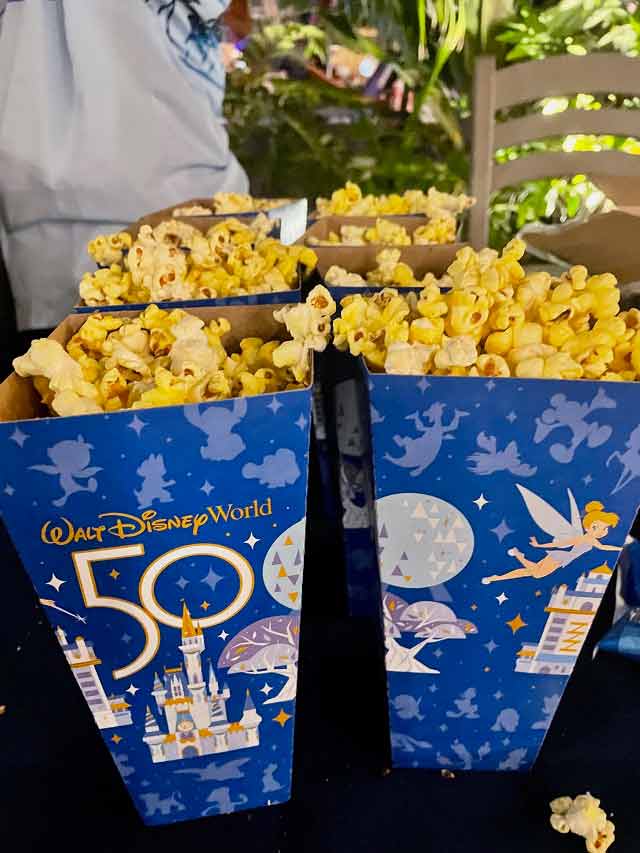 When you walk down Main Street in the Magic Kingdom, one of the smells you will notice is that of freshly popped buttery popcorn. Disney knows how to make you crave Disney snacks. And, truly, if you like popcorn, the popcorn in Walt Disney World is worth craving.
It is salty, buttery goodness. I wish all popcorn tasted so good! Even better, if you purchase a refillable bucket, all subsequent refills cost just $2! My family and I have been known to make a meal off Disney popcorn and ice cream now and then.
Mickey Beignets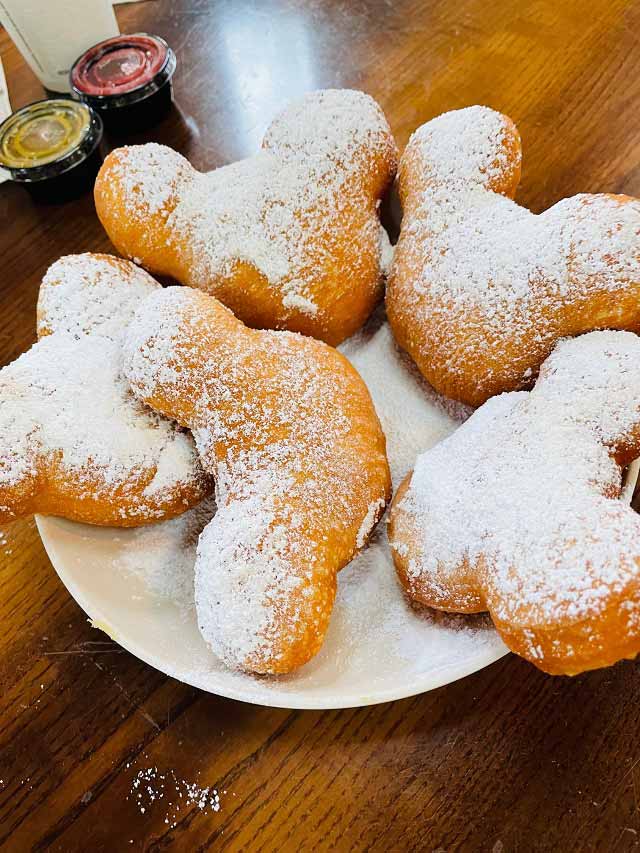 They might be a little tougher to get to, but if you find yourself over at Disney's Port Orleans-French Quarter, you simply must try the Mickey Beignets. Based on the New Orleans treat, these mickey-shaped delights are coated in powdered sugar and come with your choice of dipping sauces.
You can find them at Scat Cat's Club. Sometimes you can even find a Beignet Sundae at Sassagoula Floatworks and Food Factory.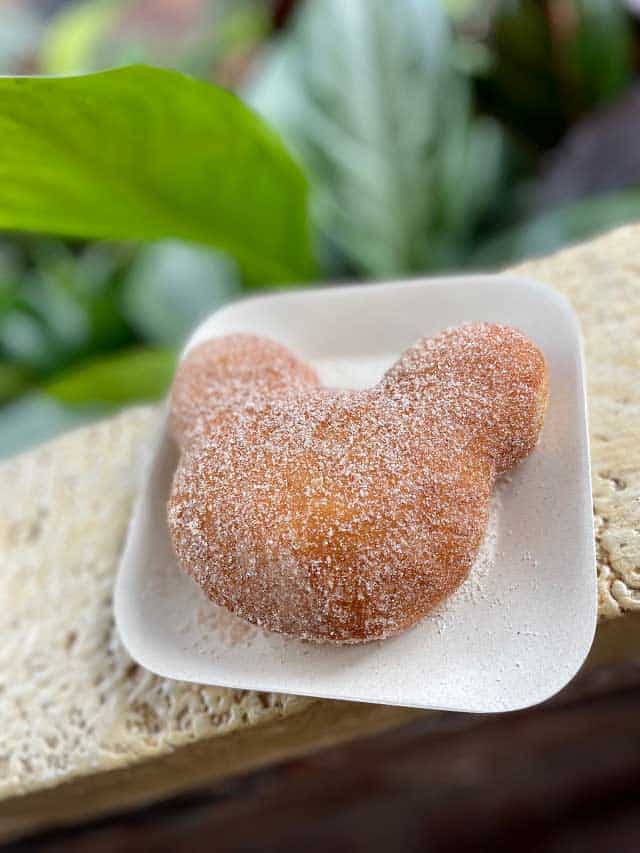 Even better, be on the lookout for seasonal or specialty Beignets. We love the cinnamon sugar one.
'Ohana Noodles (and everything else)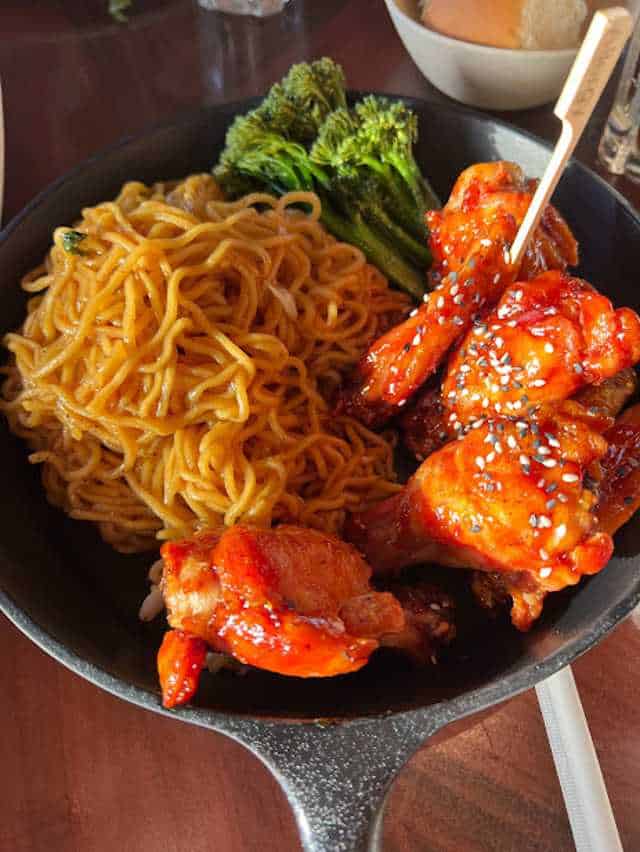 Another dish that has its own following is none other than 'Ohana Noodles. Just ask all the fans who were outraged over noodlegate, which was a period in time when Disney took the noodles off the menu. Don't worry though. The story had a happy ending. If you are lucky enough to grab a reservation for 'Ohana at Disney's Polynesian Villiage Resort, you can enjoy these noodles.
Of course, just about everything at 'Ohana had the potential to be fantastic. However, the noodles are special in their own right. Even better, there are some allergy-friendly options here as well. Be sure to ask about them.
Of course, don't forget to save room for dessert, which is another iconic treat: 'Ohana Bread Pudding. Does it get any better?
Tonga Toast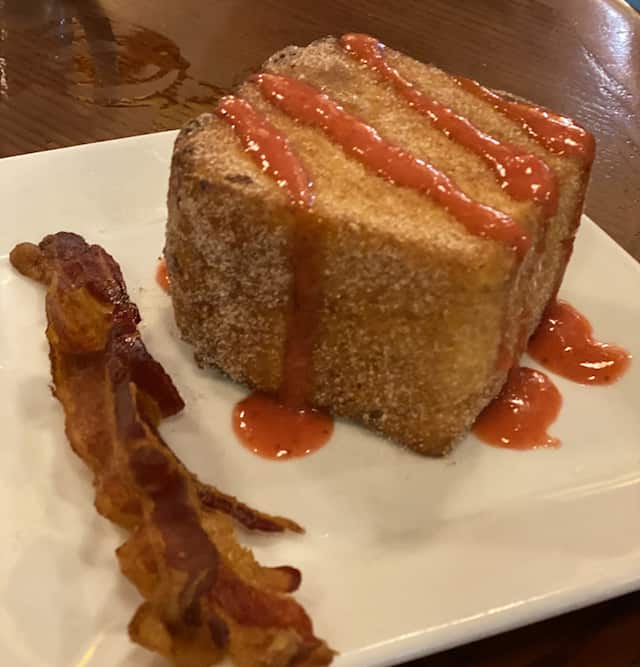 The Polynesian is just chock full of iconic Disney food. You can find Tonga Toast at both Kona Cafe, the table service restaurant at the Polynesian and Capt. Cooks, the resort's quick service restaurant.
This dish is Banana-stuffed Sourdough French Toast rolled in Cinnamon-Sugar, served with a Strawberry Compote. People love it.
Gideon's Bakehouse Cookies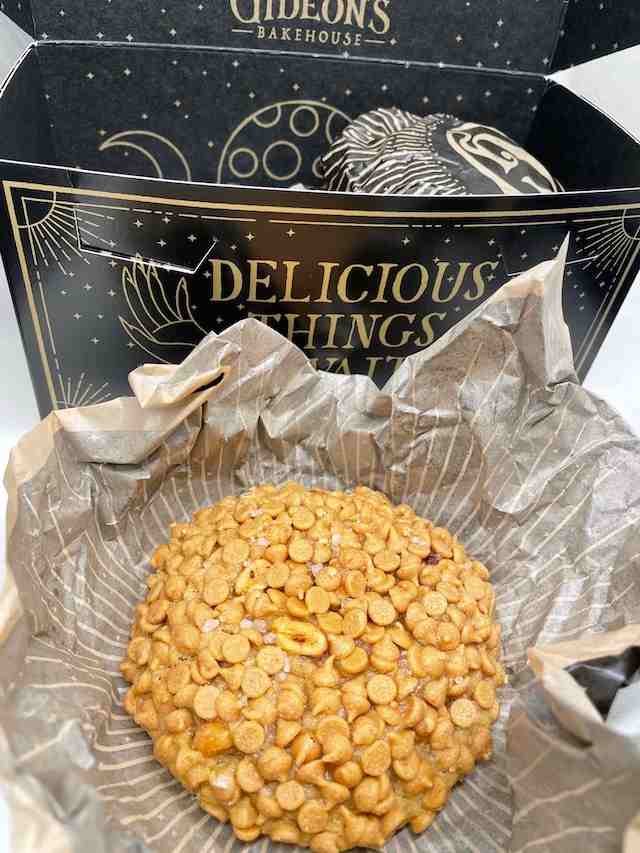 If you are heading over to Disney Springs, don't forget to check out Gideon's Bakehouse. While there are many cookies to be had in Walt Disney World, there are none quite like the ones you will find at Gideon's Bakehouse. These massive cookies weigh in at nearly 1/2 a pound each! They are soft and choc full of treats.
Of course, if you want one, you will often have to combat quite a lengthy line. It can grow so long that it requires switching to a virtual queue.
Spring Rolls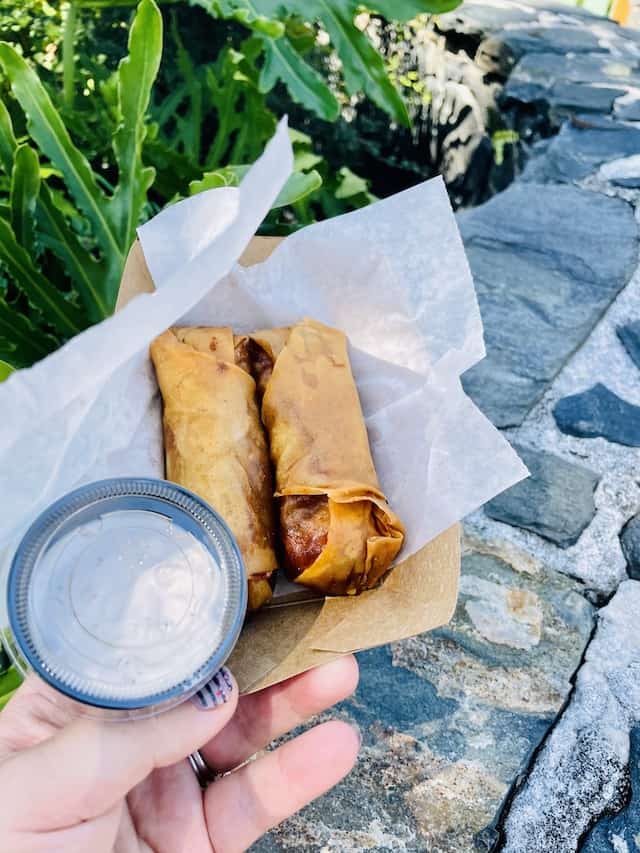 If you want a savory treat, look no further than The Magic Kingdom. Toward the front of Adventureland, you will find a very popular spring roll cart!
These special spring rolls come in several seasonal flavors. The original is the Cheeseburger Spring Roll, and it is ridiculous how good it is. I could easily skip lunch in favor of having an order or two of these delicious spring rolls!
The Grey Stuff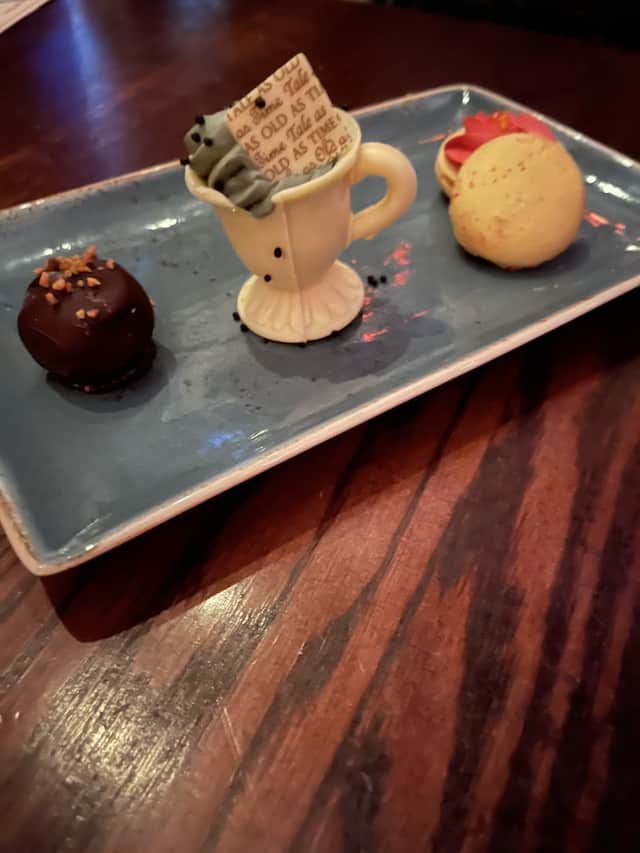 If you want to try the Grey Stuff, you will also find it in the Magic Kingdom. This is a dessert that is currently available as part of the Prix Fixe meal at Be Our Guest, which isn't an entirely easy reservation to score.
It is a bit like cookies n cream frosting. It is sweet and sugary. But what could be more fun for a Beauty and the Beast fan?
Want More Foods?
If you want more amazing treats, we have you covered. Check out these reviews!
Do you know someone who is heading to Walt Disney World and would love a list of great foods to try? Be sure to pass this list along to help them make their plans. Did we miss any great foods in this or any of our lists? Let us know in the comments.