Sleepy Hollow is a bit of a hidden gem in the Magic Kingdom. There are so many items that are worth adding to your bucket list, but which ones should go at the top?
Sleepy Hollow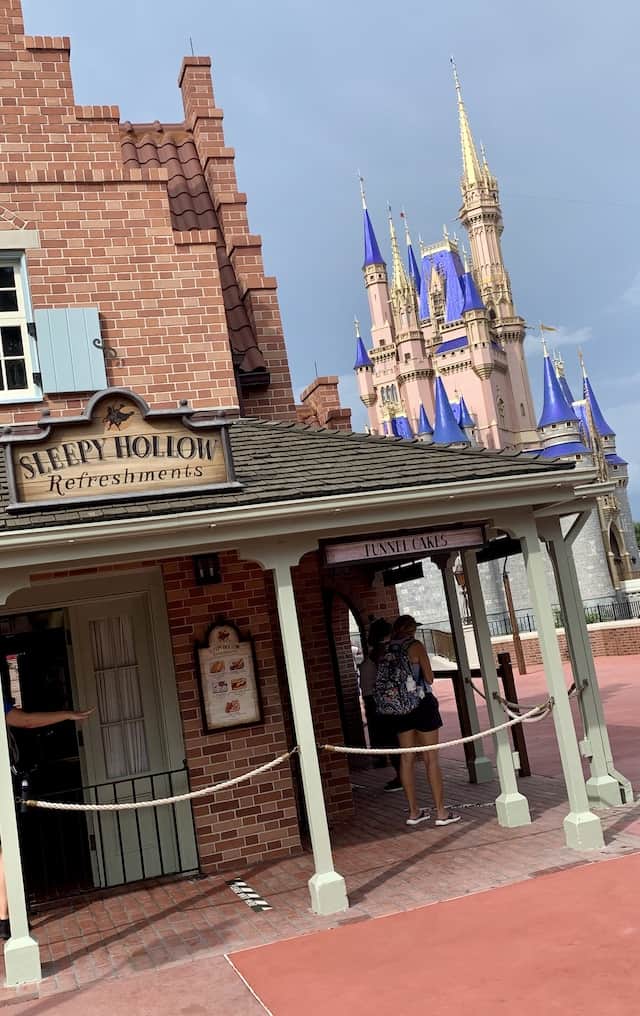 Sleepy Hollow is a small brick cottage eatery located in Liberty Square at the Magic Kingdom. The combination of theming and location along with a menu that will satisfy any sweet tooth keeps me coming back every visit.
The menu at Sleepy Hollow is smaller compared to other restaurants, but I think the simplicity is what makes it so great. They don't serve traditional food items like pizza or sandwiches. Instead you can find snack food like Mickey waffles, funnel cakes, and corn dogs!
Sleepy Hollow is a must for me every time I visit Magic Kingdom. Here are five reasons you should eat there, too! If you have never eaten here, you may be wondering which item(s) to try first. Here is my (Monica) ranking of items to help you decide.
#6 Turkey leg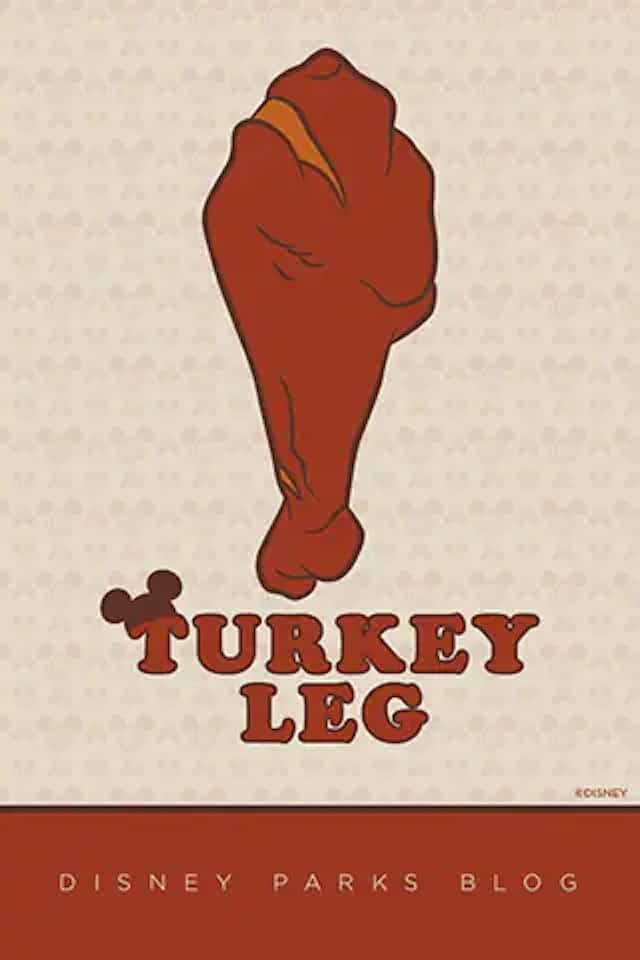 Turkey legs deserve to be at the bottom of every list, every time. In my opinion, the turkey leg is one of the very worst food items Disney serves. I know not everyone agrees with that opinion because some of y'all really like your turkey legs.
Regardless, the taste and greasiness are not the only reasons why they are at the bottom of this Sleepy Hollow list. For one, they are only served after 7:00 pm. That leaves only a small window of time to get one.
Second, you can find them at other locations. Liberty Square Market is located right next door and sells them all day long after 11:00 am. I imagine they also sell them at Sleepy Hollow at night to make sure they all get sold for the day. Could you imagine day old turkey legs? Gross.
You can also find turkey legs at Prince Eric's Village Market in Magic Kingdom. Over at Epcot, bigger turkey legs are available at Fife & Drum Tavern at The American Adventure. In short, these are not hard to find and they are not very good. Thus, you should you save your appetite for other items at Sleepy Hollow.
#5 Funnel Cake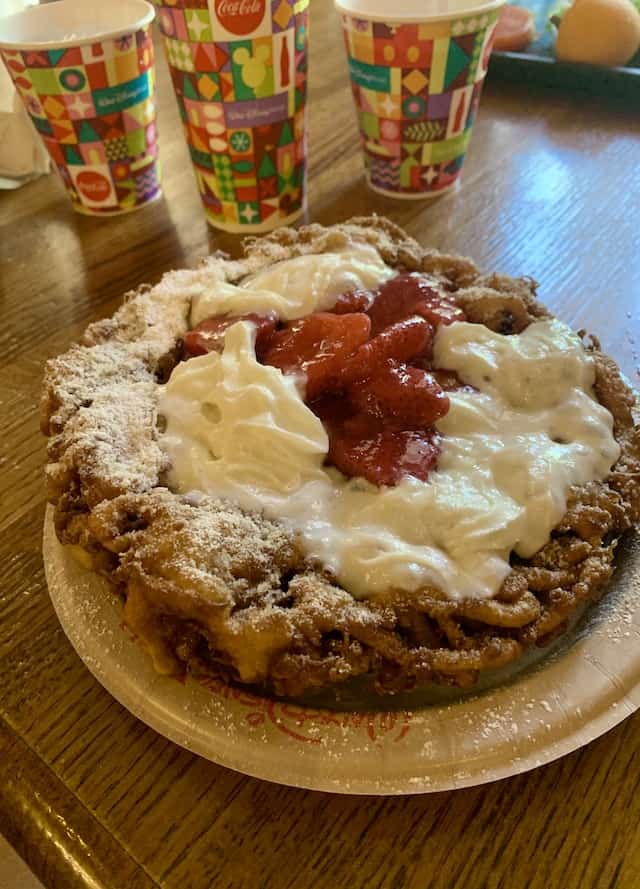 Next on our list is the funnel cake. I do love a good funnel cake, and there is nothing wrong with this funnel cake. But I can find a funnel cake at my state fair every year, so I don't necessarily find myself craving one at Disney World often.
That said, you can purchase a plain funnel cake with just powdered sugar. Or, you can "plus" it up with whipped cream and strawberries. When given the choice between a plain funnel cake and one topped with fruit and cream, I'm going to choose the latter.
These are available all day long and make a great breakfast or snack. But, I still think there are even better items to be devoured at Sleepy Hollow.
#4 Corn Dog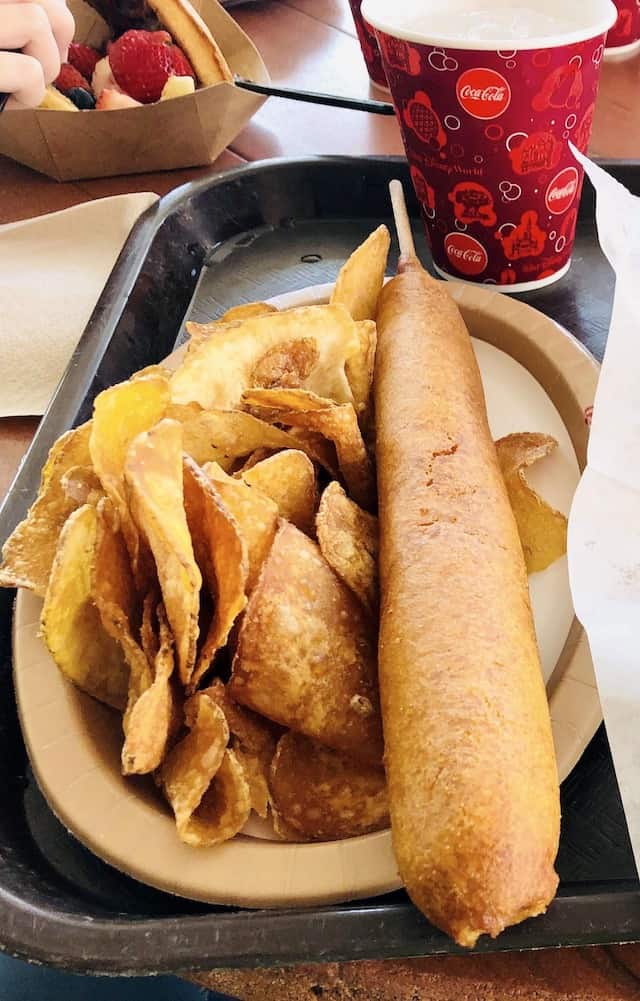 Similar to funnel cakes, I love a good corn dog. However, I can also find those at my state fair. And, if I get a hankering for one at Disney World I'm going to go to Casey's Corner to get a big heaping pile of French fries to go with it.
The corn dogs at Sleepy Hollow are served with house-made chips if you are into those. I am not, however, so I usually ask for my corn dog without the chips, or I just go to Casey's Corner instead. I do like these corn dogs are served on a stick at Sleepy Hollow instead of the nuggets at Casey's Corner. This makes it easier to take my breaded hot dog on the go.
#3 Mickey Waffle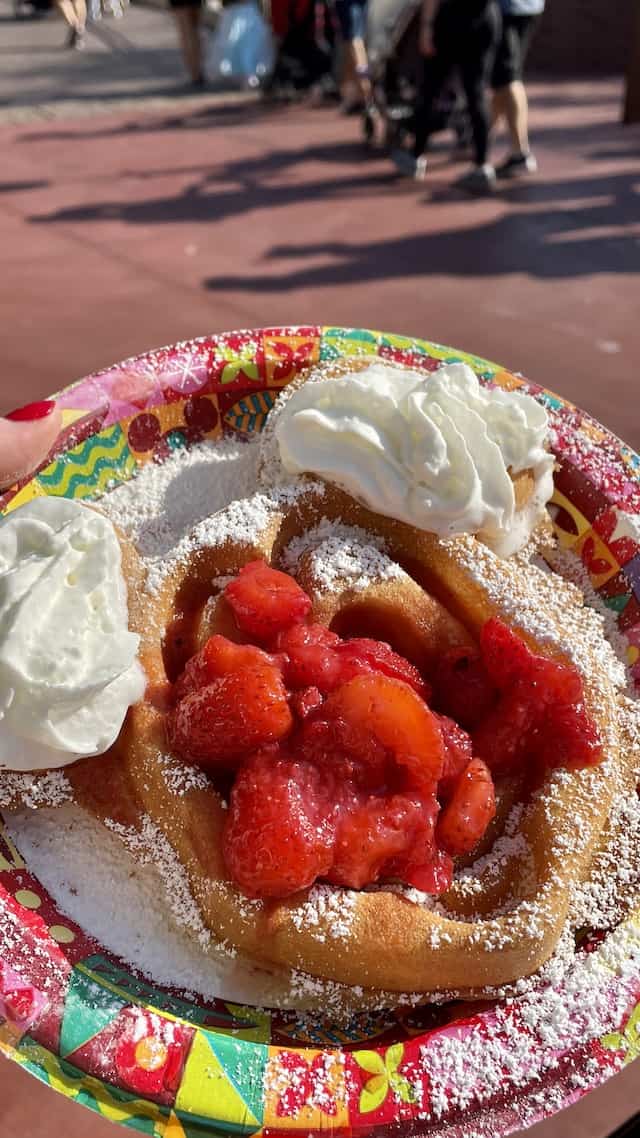 Mickey waffles take the #3 spot on our list. They are only served at breakfast which is until roughly 10:30 or 11:00 am daily. You can either get a giant Mickey waffle plain with just powdered sugar, or you can "plus" it up with strawberries and whipped cream.
Now, I know Mickey waffles can be found just about everywhere at Disney World. You may be saying, "But, Monica, I thought you ranked turkey legs last because they are not Sleepy Hollow exclusive." And, you would be somewhat correct. The Sleepy Hollow Mickey waffle is not your average waffle though.
This is a single enormous waffle can be served with fruit and whipped cream, which I happen to enjoy so much more than syrup. Adding a fruit on it makes me feel like it's somewhat healthy-ish. They do not even close to my beloved sour cream waffles from Topolino's Terrace, but they are my next favorite kind of Mickey waffle.
#2 Fresh Fruit Waffle Sandwich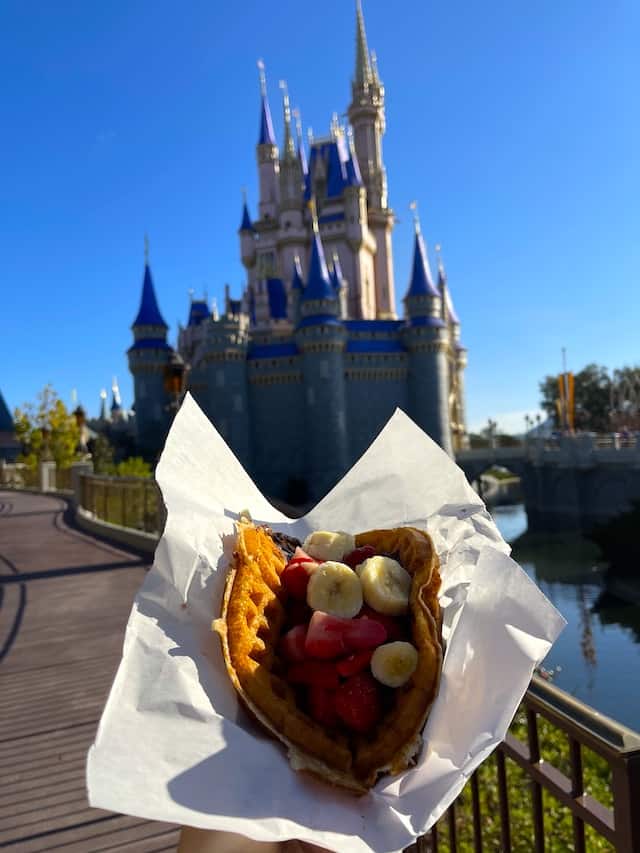 If I'm going to eat breakfast at Magic Kingdom, I'm heading straight for the Fresh Fruit Waffle Sandwich. This is not a Mickey waffle but a standard waffle. However, it is served with blueberries, strawberries, bananas, and a chocolate-hazelnut spread. For $8.49, this is an incredibly filling breakfast or snack (it is served all day. Hooray!) with tons of flavors and textures.
If this waffle was served with a side of eggs for some protein, I would declare it the best breakfast you can find at any quick-service eatery. It is that good! You won't be disappointed in the fruit waffle sandwich.
#1 Sweet and Spicy Chicken Waffle Sandwich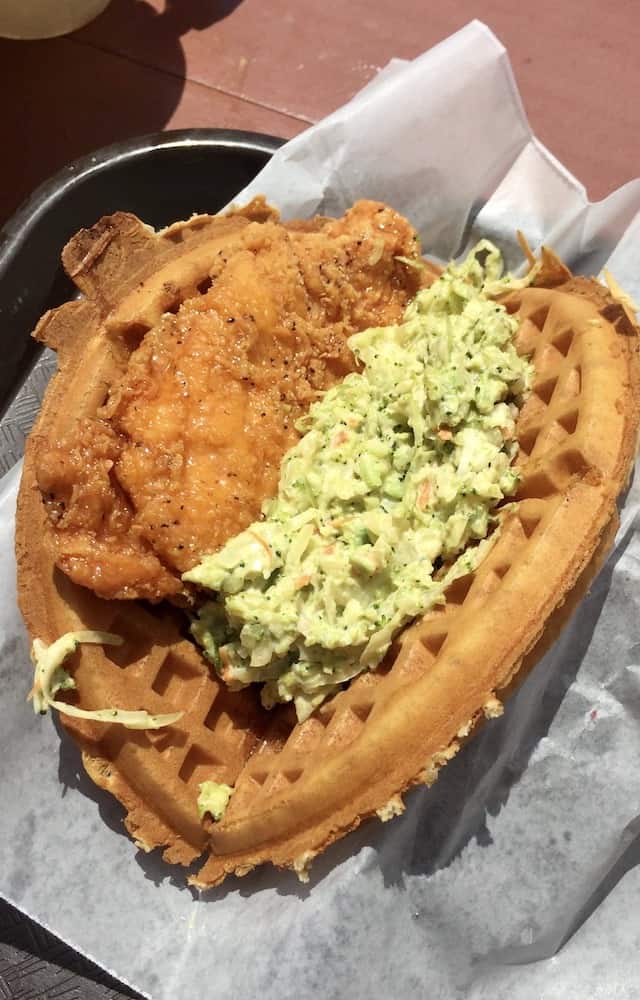 Here it is, folks. The best food item you can find at Sleepy Hollow. When I tell you I am a sucker for chicken and waffles, I truly mean it. I cannot pass one up anytime I see it on a menu somewhere.
It is the same waffle you will find in the fruit waffle sandwich. Instead of fruit and Nutella spread, it is served with a giant spicy chicken tender covered in honey sriracha glaze and broccoli slaw. It also comes with house made chips.
I'll be honest I don't like slaw so I just eat around that. Even still, it is my absolute favorite item to order any time I eat at Sleepy Hollow. I love a good sweet and spicy that only chicken and waffles can deliver. Try it the next time you visit! You won't be disappointed!
What is your favorite menu item at Sleepy Hollow? Let us know in the comments below and share this post with a friend who needs this information!