Have you ever wondered whether the cookie line you see in Disney World is worth the wait? Here is an honest review of what you will find in Gideon's Bakehouse if you make it to the front of that line.
What is Gideon's Bakehouse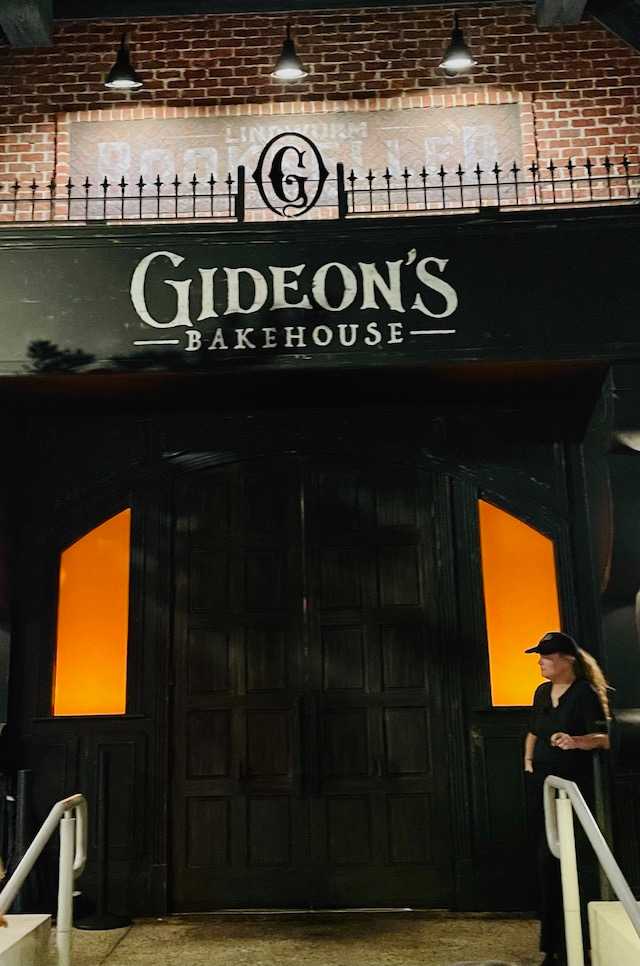 Legend has it that once upon a time Steve Lewis, the creator of Gideon's, purchased what he thought was an ordinary antique cookbook published in 1898. But, when he opened it, he found the margins were filled with faded notes and doodles from what appeared to be a young boy who had dreams of becoming a baker. The boy's name was "Gideon."
This book became an inspiration, and Steve fulfilled little Gideon's dream by opening a bakery named for him. He decorated it with odd artwork and decor reminiscent of the late 1800s and brought the whole thing to life in 2016.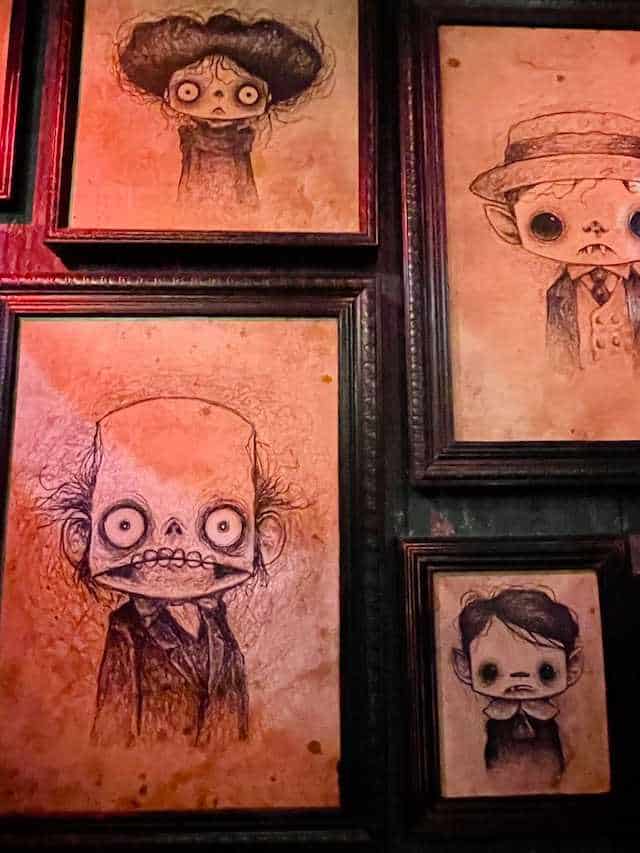 The original Gideon's Bakehouse opened in East End Market. There it produces cakes and cookies like none you have ever tasted. Eventually, a second location opened in none other than Walt Disney World.
Now fans flock there to eat these delicious works of handmade cookie artistry.
Gideon's in Disney Springs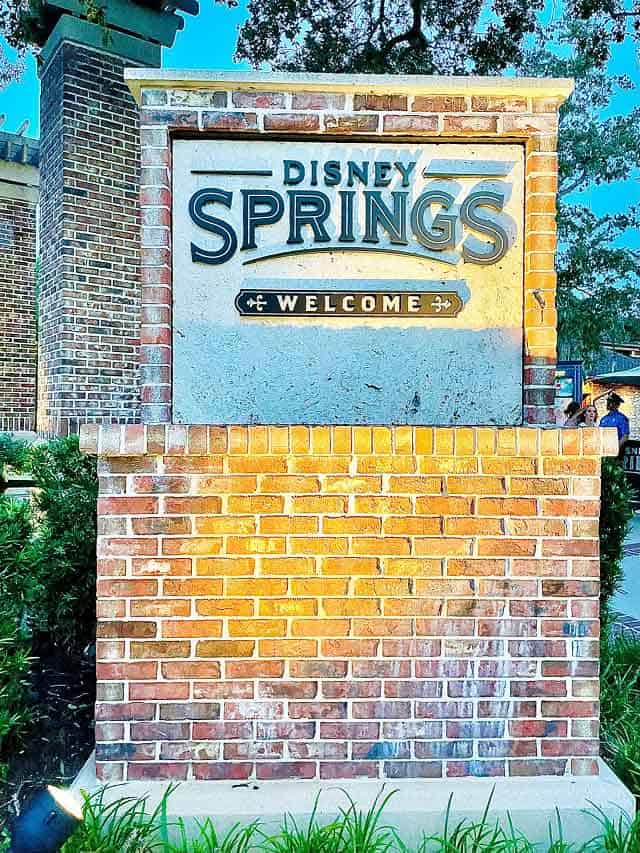 You can find the Disney Springs location of Gideon's Bakehouse at The Landing in the heart of the action. It is nestled near Morimoto, Wine Bar George, and Raglan Road.
Getting to Gideon's Bakehouse is easy from any Walt Disney Resort hotel. You simply need to take the bus to Disney Springs. Once you are there, you can find your way to Gideon's on multiple paths. You may prefer to cut directly through Town Center. Or, you can skirt around the edge and cross the bridge near the Aerophile.
If you arrive by boat from Disney's Port Orleans French Quarter or Port Orleans Riverside or by boat or on foot from Disney's Saratoga Springs Resort and Spa, you will head through the Marketplace and across the bridge towards Paddlefish.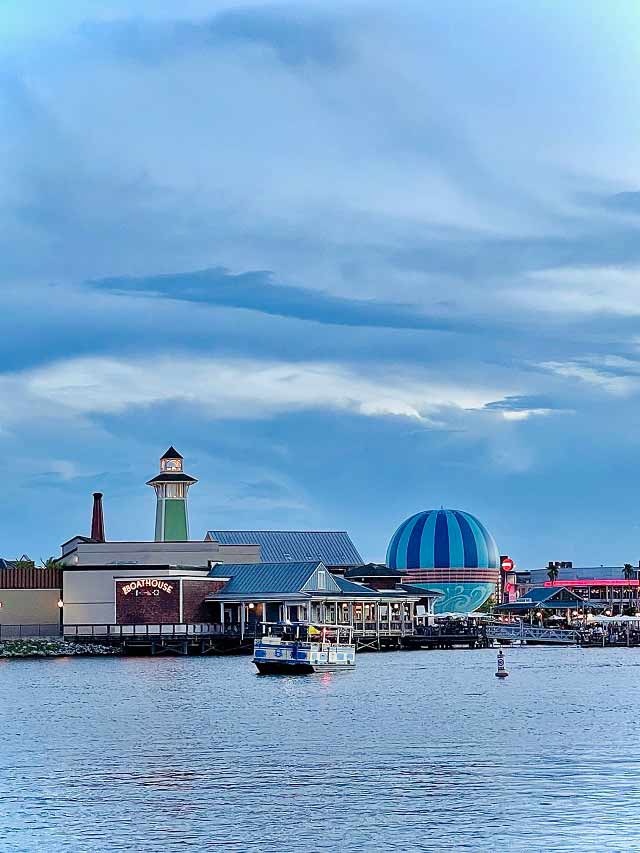 If you have a car, you can always drive. Gideon's is just about equally accessible from either parking garage.
It does not matter how you arrive. The important thing is that you do arrive because you do not want to miss a chance to try these amazing bakery treats.
The Gideon's Line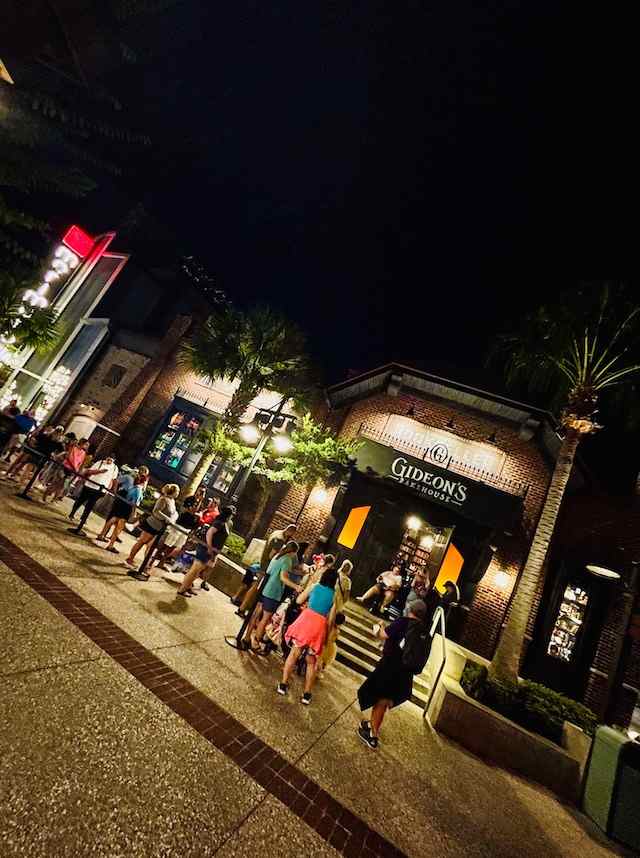 Gideon's established quite a fandom in Disney Springs. With all of the repeat guests who can't get enough Gideon's and all of the first-time visitors who have heard about its greatness, a lot of demand has built up.
For this reason, you will more often than not find a line formed at Gideon's Bakehouse. In fact, it often encircles the entire building. People have been known to wait for multiple hours to get their hands on Gideon's cookies, coffees, cakes, and other limited treats.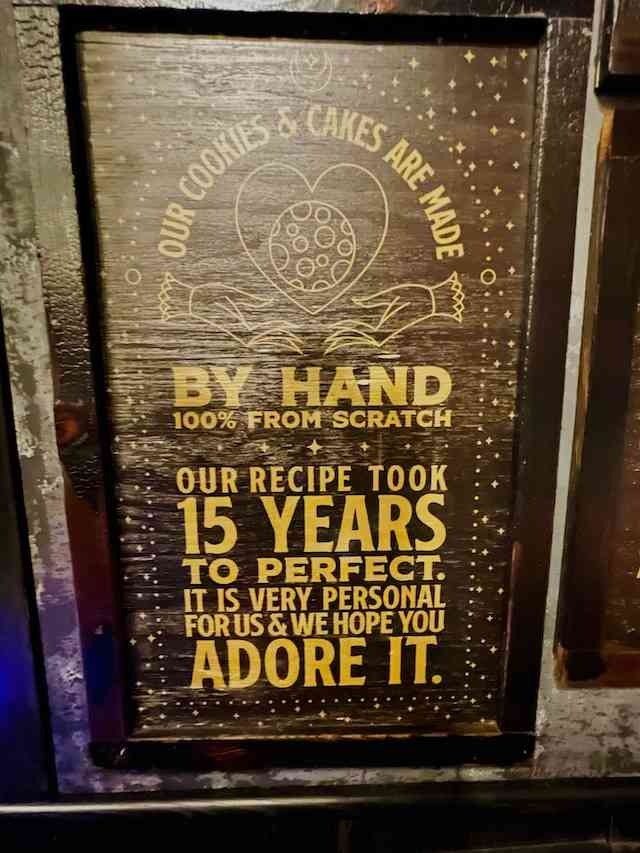 If the line becomes too overwhelmingly long, Gideon's has been known to use a virtual queue. This means that the Cast Members distribute return times to Guests awaiting baked goods.
Of course, many people are skeptical as to whether it is worth it to wait so long for cookies. After all, Disney Springs is not short on dessert options.
But, friends, I (Katie) can assure you of one thing. Unless you don't like cookies, these cookies are worth the wait.
A Review of Our Visit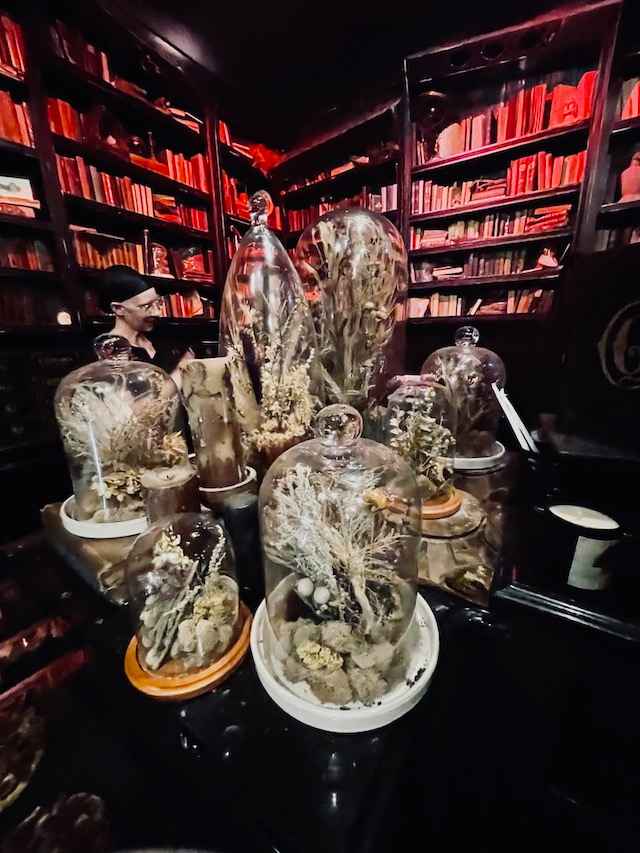 After years of wanting to try Gideon's Bakehouse, the opportunity finally presented itself. My neighbors and I planned a massive three-family trip to Walt Disney World in celebration of an exciting milestone birthday!
Our birthday queen did not have much on her Disney Birthday Bash wishlist. But one of her must-dos was trying Gideon's Bakehouse. So, we planned a night out in Disney springs and headed to Gideon's after a fun dinner at Paddlefish.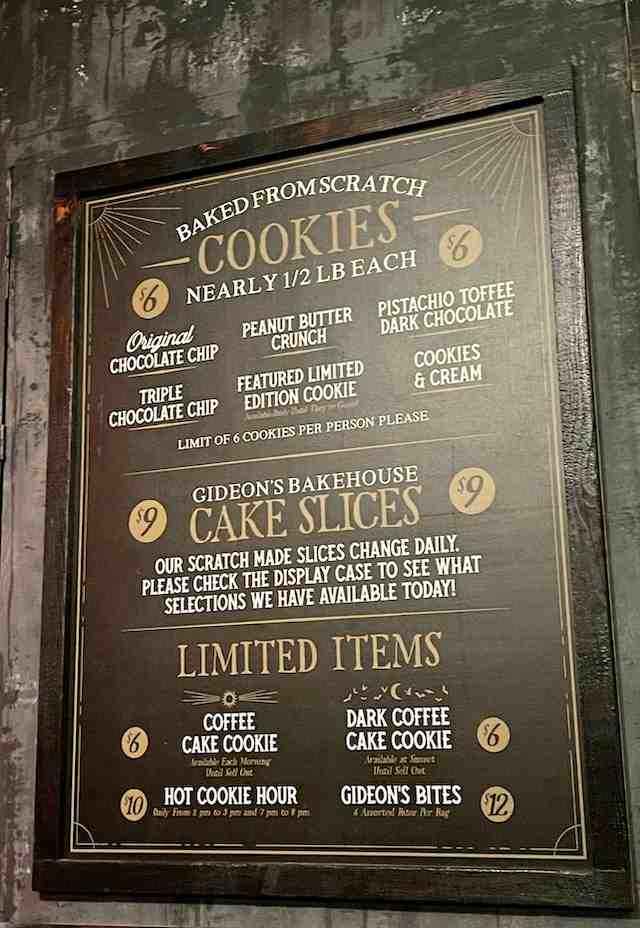 As luck would have it, despite large crowds around Disney Springs, we found that the wait for Gideon's was estimated to be only 30 minutes long around 7:30 PM that evening. This was wonderful news, especially since we were traveling with six children.
So after not too long a wait, we got to step into the unusual world of Gideon's Bakehouse. It did not disappoint.
Inside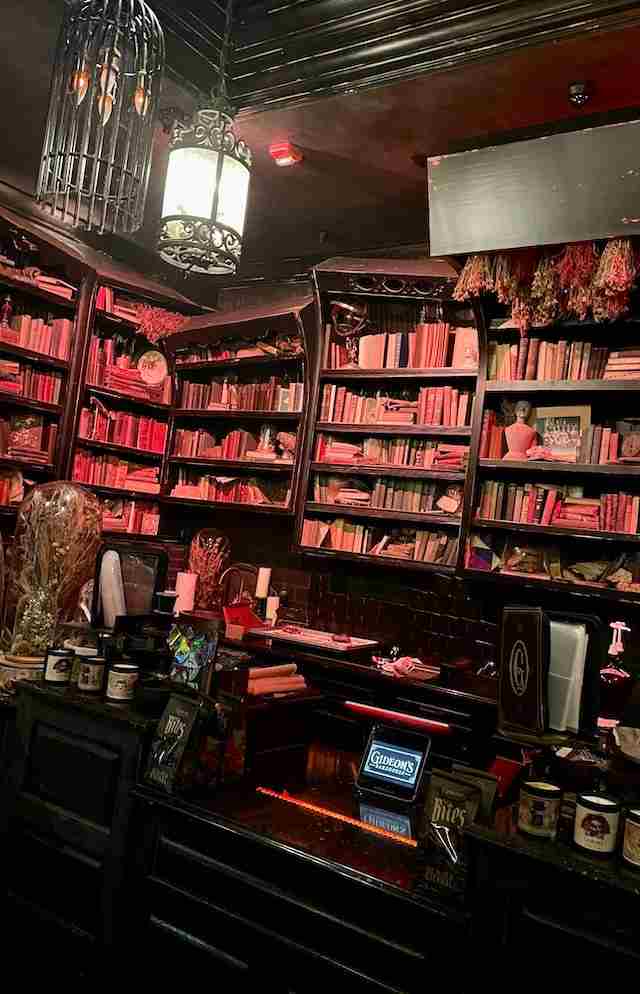 If you enjoy Victorian-inspired images with a healthy dash of creepiness, you will love seeing the inside of Gideon's Bakehouse. Some people will think it is a ghoulishly delightful aesthetic. Others, including my own little one, may find it a little too creepy to want to spend very long inside.
The walls are hung with artwork featuring characters that have become a part of the Gideon's bakehouse family. Gideon's even includes trading cards featuring these characters in your cookie boxes. We got a cat in our box!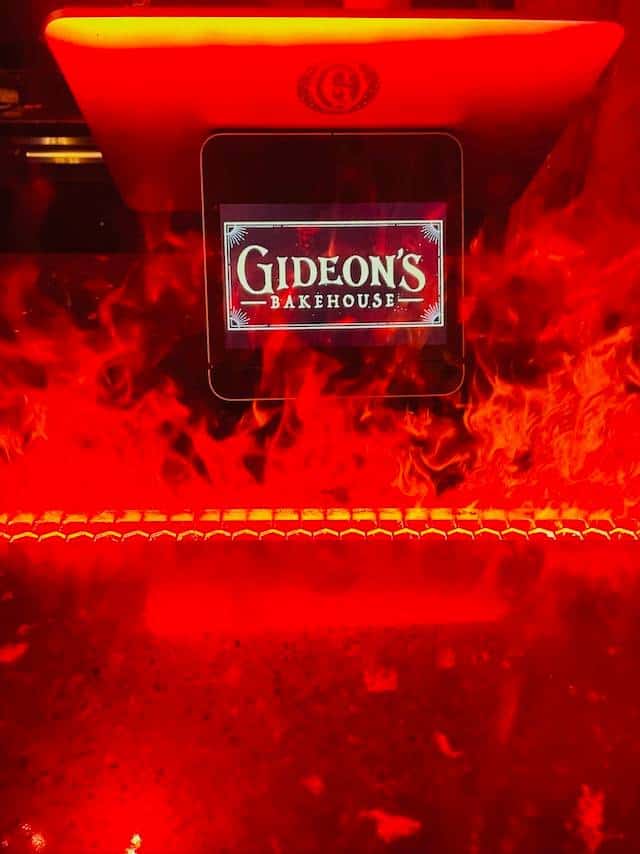 You will also notice heaps and heaps of antique books among other oddities. If you are into Nightmare Before Christmas, Gideon's probably has a vibe that you will find enjoyable.
Our children especially liked the fires that burned forth at the registers where we waited to check out. I must say I found them to be a nice touch myself.
The Menu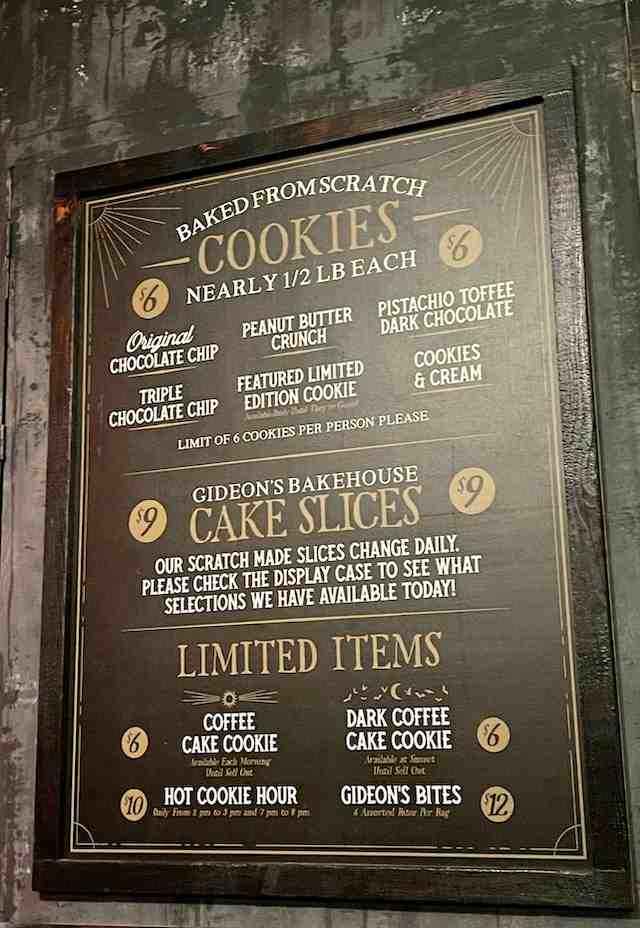 Gideon's Bakehouse is best known for its cookies. However, it also serves layer cakes, coffee, and lately, the baker has been experimenting with serving up a limited supply of truffles.
Items like the Original Chocolate Chip Cookies and peanut butter crunch cookies are almost always on the menu. However, other cookie creations rotate on and off the menu. You will find a special cookie offering each and every month.
The Coffee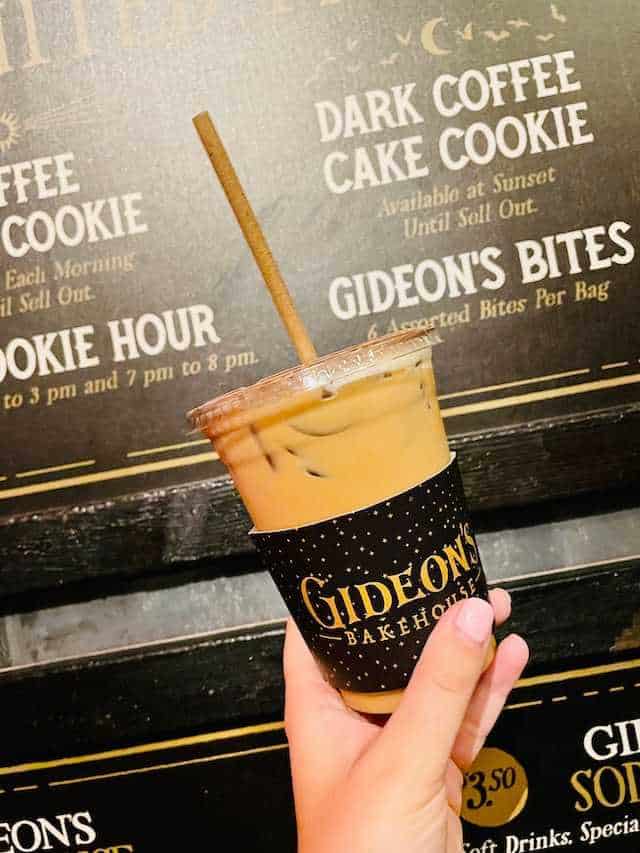 I am not a coffee drinker. However, I am a peanut butter person. Even so, when I heard about Gideon's Nitro Cold Brew, I decided that I might make an exception to being a non-coffee person just this once. So, while we were at Gideon's, I ordered The Original Peanut Butter Cold Brew.
Now, I have a dilemma. I loved The Original Peanut Butter Cold Brew. It was absolutely delicious in all its coffee, peanut buttery, oat milk goodness. And now that I am in love with it, I cannot have it again for a very long time. I also suspect that I will never be able to go to Disney Springs again without devoting some time to standing in line to fetch one.
The Cookies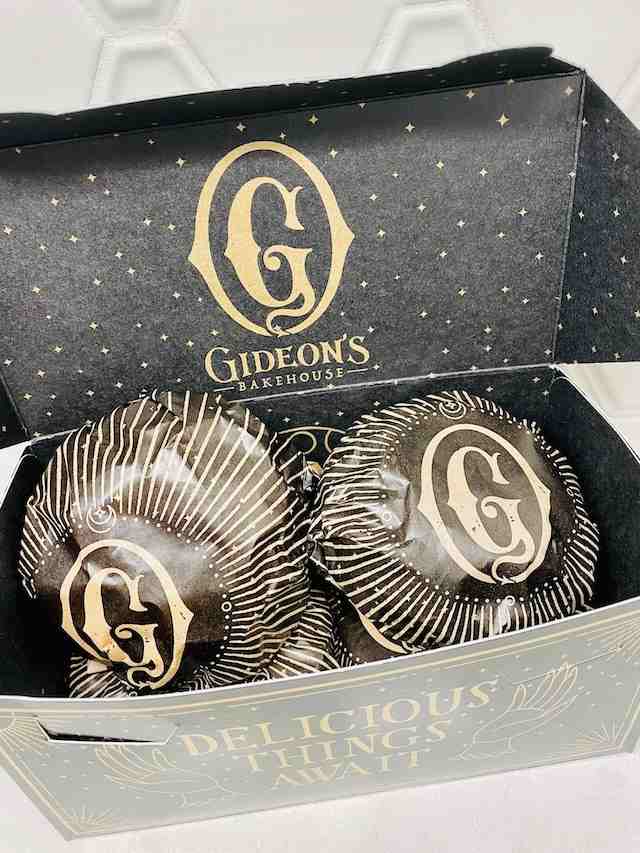 In fact, I might not be able to leave Disney Springs without standing in line for several pounds of cookies as well.
Gideon's cookies are not like standard cookies. They are domes of delicious handmade dough loaded with sweet chips, nuts, and/or candies. Gideon's also puts some salt in their cookies that adds a bit of a contrast to the sweetness.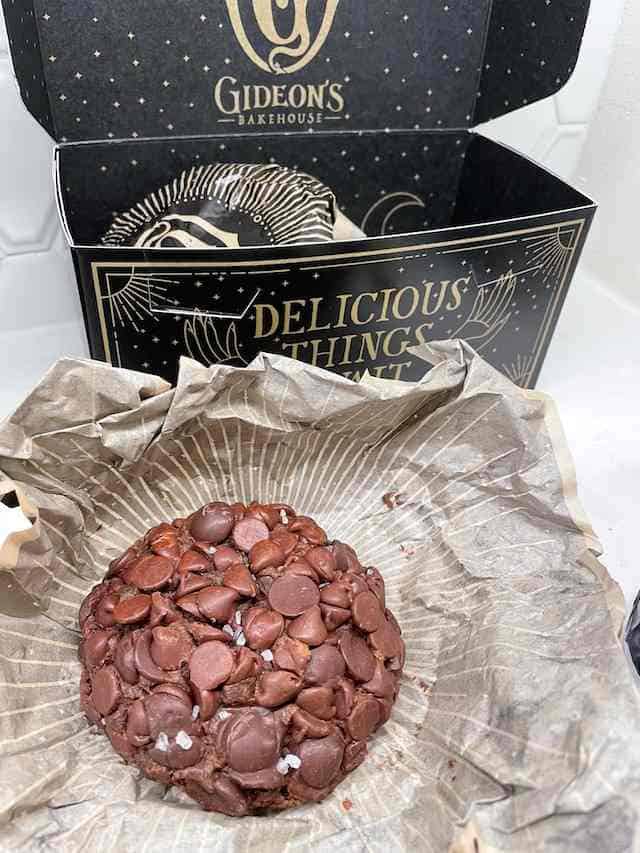 Most importantly, they are HUGE. Multiple people can easily share one cookie. I found myself enjoying slices of cookie for days.
What We Ordered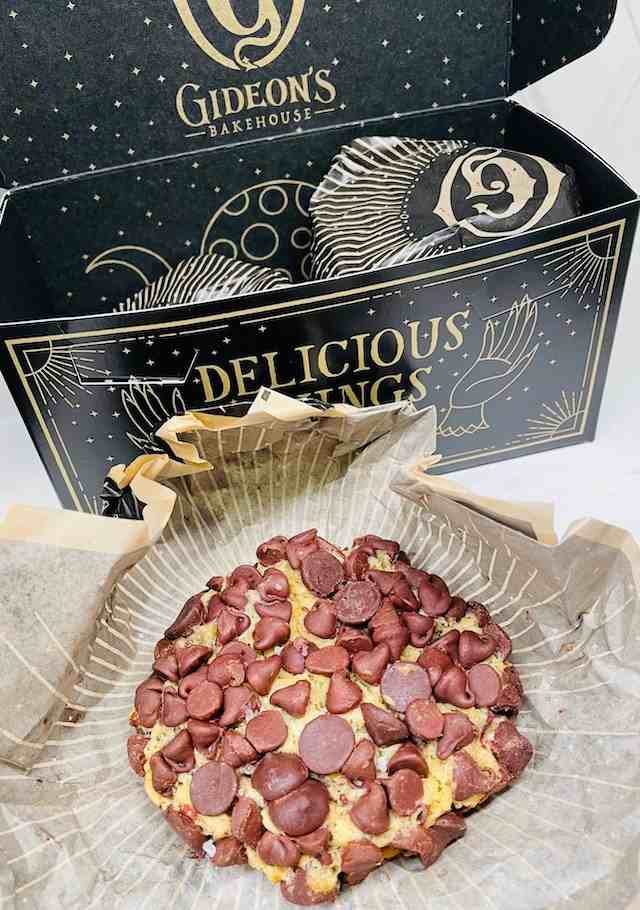 During this trip, I was lucky enough to get to try 5 different cookies. This is one of the benefits of traveling in a large group. You get to try more things if you don't mind sharing with the people you are with.
The Original Chocolate Chip Cookie was almost like eating the best chocolate chip cookie dough ever. If you love a good chocolate chip cookie, this is a beautiful twist on the classic. The salt set off the chocolate nicely.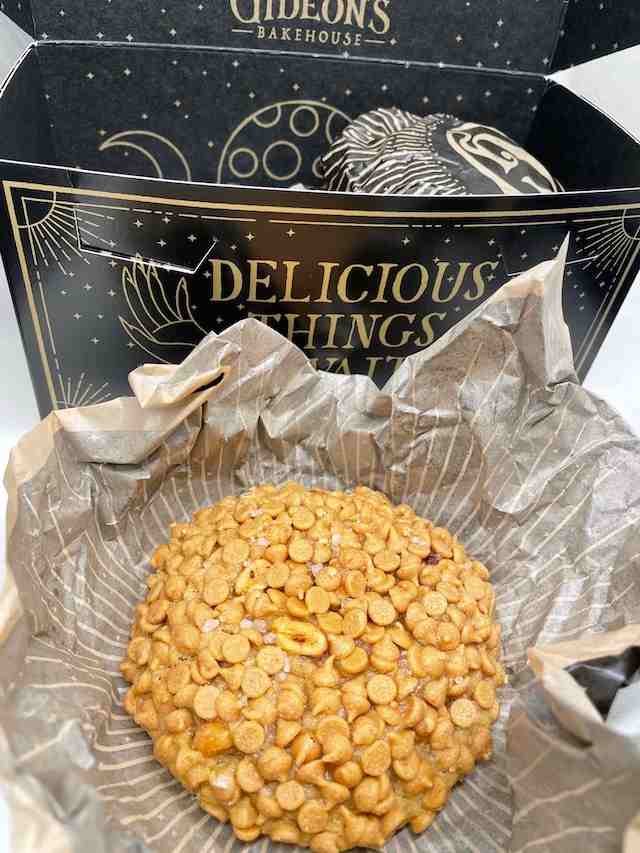 Next, we tried the Peanut butter Crunch Cookie. If you are a peanut butter lover, this is a delightful treat. It was filled with peanut butter, candied peanuts, and peanut butter chips! I actually wish there were a version available that combined this cookie with chocolate. That would be a truly perfect creation.
My children wanted to try the Triple Chocolate Chip cookie. This is one chocolatey cookie. This cookie's ingridient list includes Ghiradelli chocolate, and you can definitely taste the melty goodness. This cookie was almost too rich for me, but my little chocolate loving child had no complaints.
Finally, we tried the Monthly Limited Edition Flavor, which while we were there was the Peanut Butter Cold Brew Cookie. This creation is best described as a PB Cookie laced with Freshly Ground Espresso and fully covered in chopped Reese's Peanut Butter Cups and Reese's Pieces!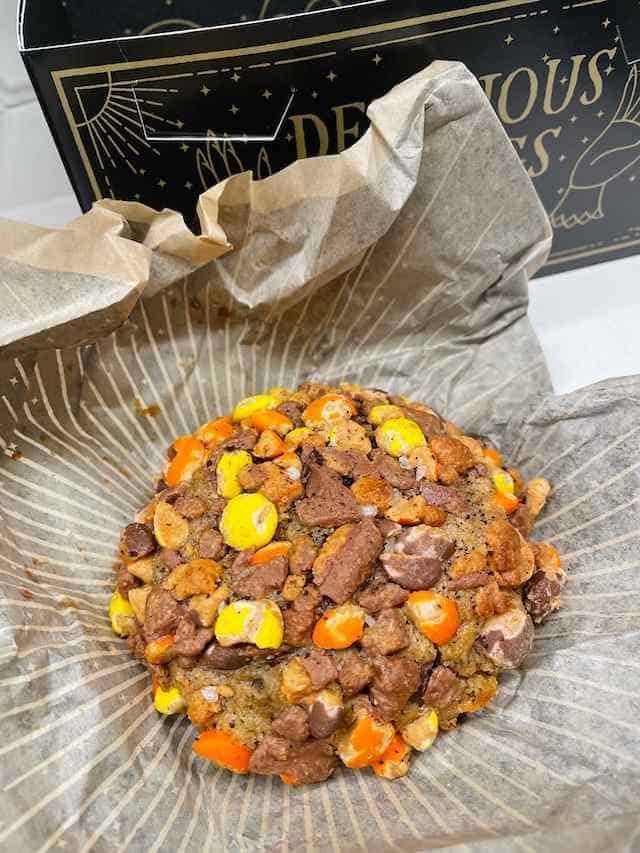 It was the cookie version of my beloved cold brew. Does it do the coffee it is made after justice? Yes, it does. I enjoyed every bite (except for the precious few I shared with others in my travel party).
My favorite cookie I got to taste was the Pistachio Toffee Chocolate Chip cookie. The flavors combine for some real pizzazz. After trying this one, I felt like the Original Chocolate Chip was missing something. When I return, it will be on my must-eat list.
Overall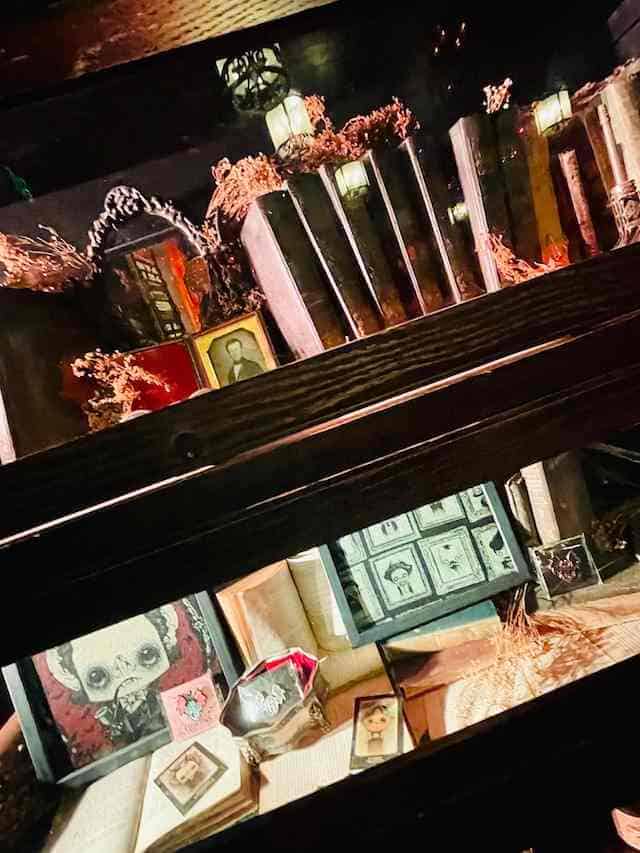 We had an azmazing time trying the offerings at Gideon's Bakehouse. I will want to have the coffee and cookies again someday.
If you love soft cookies with a bit of a twist, these are going to make you very happy! In my opinion, having a chance to try these cookies is certainly worth the wait. I think little Gideon must be very proud that his bakery turned out to be such a success!
Have you had a chance to try the delightful treats at Gideon's Bakehouse? What did you order? Let us know in the comments and share with a friend who also needs to try Gideon's!