Tucked inside Disney's Beach Club Resort is Cape May Cafe, an adorable beach inspired restaurant that is as charming as it is delicious. Find out why you're missing out if you haven't tried Cape May Cafe yet!
Cape May Cafe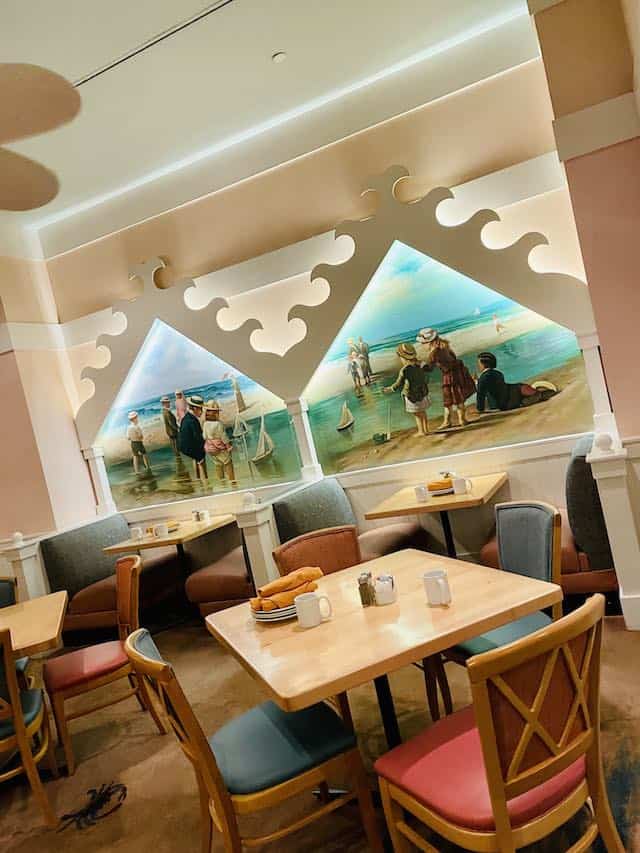 Cape May Cafe is a charming, New England inspired restaurant that is full of beachy fun! Cape May Cafe serves up breakfast and dinner.
Currently, the restaurant is offering a family style breakfast and dinner. Beginning February 15, you'll be treated to an all you care to enjoy buffet for both meals. Reservations for Cape May Cafe's buffet meals are currently open, so book now if you're hoping to dine here!
Cape May Cafe used to offer a character meal. Minnie, Daisy, Goofy, and Donald met Guests while dressed in their fun beach attire! This character meal was discontinued after the Parks reopened in July 2020. We are hopeful that characters will return to Cape May Cafe again someday soon!
Menu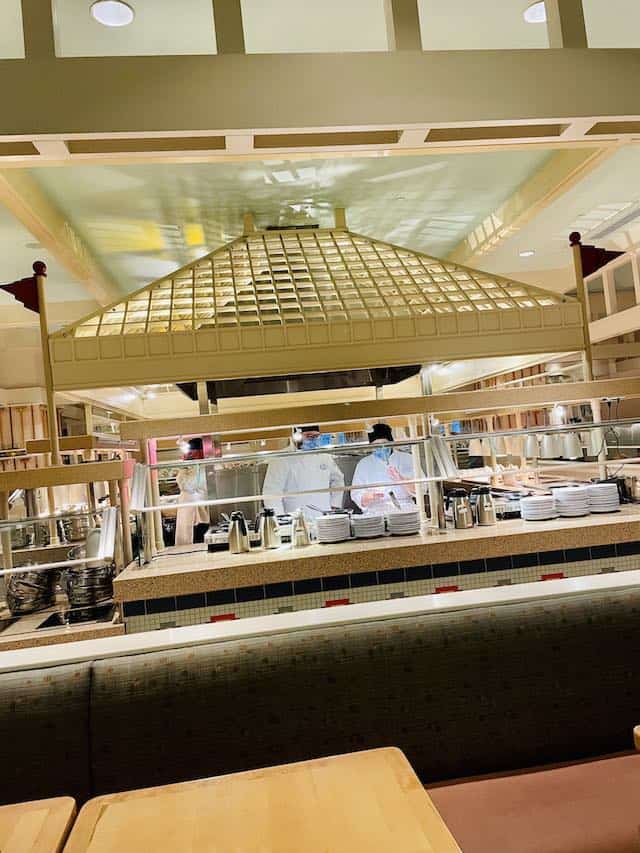 Cape May Cafe offers a bountiful breakfast that is sure to have you stuffed! Breakfast is currently offered for $25 for adults, and $14 for children. Options include delicious bread, yogurt parfaits, omelettes, french toast, scrambled eggs, sausage, tater tots, and beef hash. You'll also be treated to Mickey AND Minnie waffles!
Dinner features a seafood feast and is $42 for adults, and $25 for children. At dinner you can expect breads, salad, and an all you care to enjoy Surf and Turf delight. The seafood feast includes mussels, shrimp, clams, and the catch of the day. There is also "Cape May Macaroni and Cheese."
Dinner also offers up several desserts, which look absolutely incredible!
Atmosphere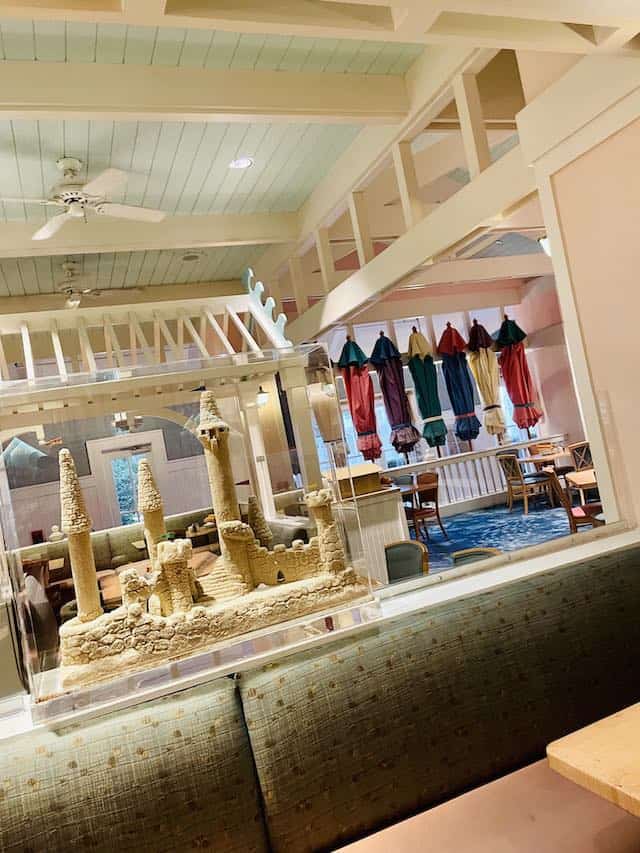 Cape May Cafe is exactly what you'd expect to see in a New England beachside restaurant. When you step inside, you'll notice beach themed details like beach umbrellas and sandcastles. The walls feature paintings of beach scenes, and the carpets have fun details like crabs and starfish.
In the center of the restaurant, the chefs are busy cooking up a feast! When the buffet returns, you'll be able to get your meal here. I just love the hidden Mickey details along the buffet!
There is plenty of seating available at Cape May Cafe as well! The restaurant has both chair and booth seating available.
The food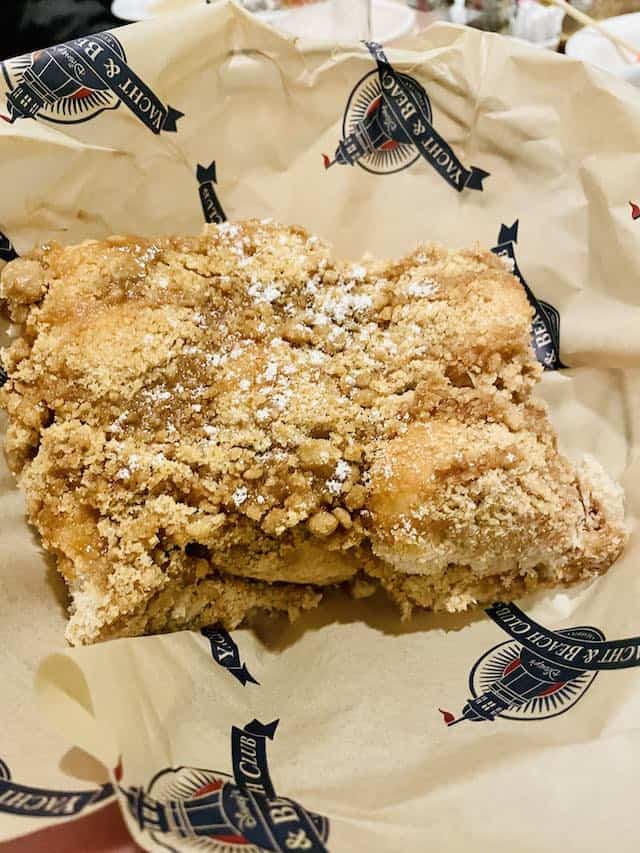 We visited Cape May Cafe for breakfast on a recent trip. Since we were staying at Beach Club Resort, and we figured Cape May Cafe would be a convenient alternative to a Quick Service breakfast. We weren't expecting to be overly impressed, but we were just looking for something different.
However, we were pleasantly surprised with how delicious this breakfast was! Let's dive in.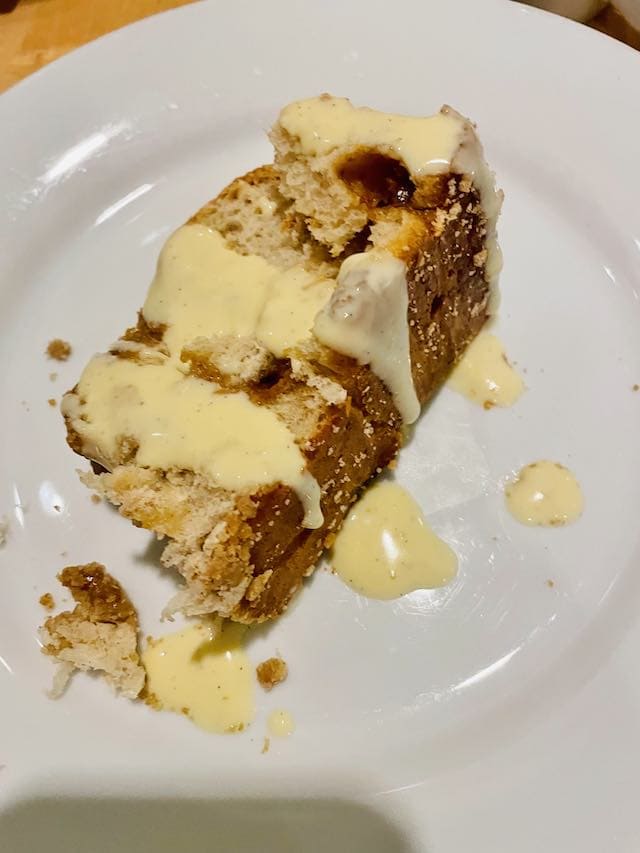 Our breakfast started off with Beach Buns, a salted caramel pull apart bread topped with cinnamon streusel. This bread was the highlight of the meal for our entire family! Our server gave us a side of a vanilla glaze, a side of chocolate sauce, and side of strawberry sauce to top it with. We all agreed the vanilla glaze was the best!
As we were enjoying the bread, our server brought over the yogurt parfaits, fresh fruit and all of the food platters. There was so much food it hardly fit at our table!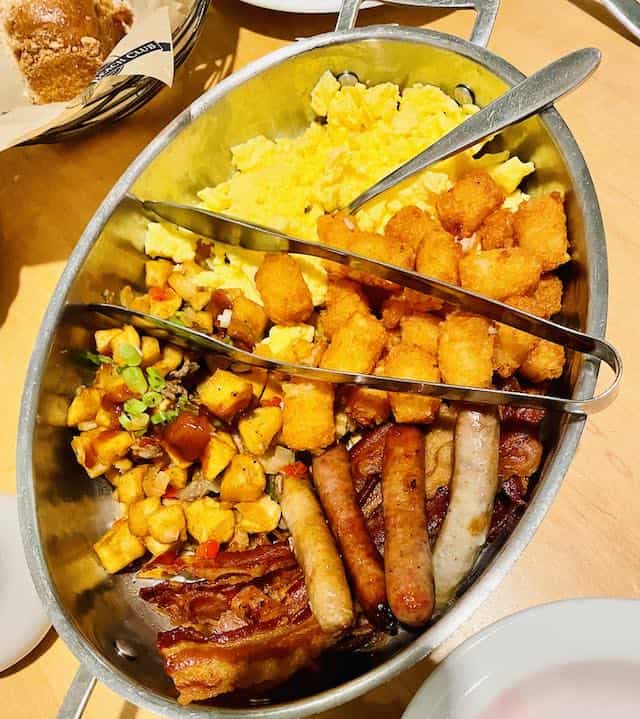 One of our diners has a food allergy, so our platter was split up in order to avoid cross contamination. There was a hot platter featuring scrambled eggs, bacon, sausage, tater tots, and potato hash.
The scrambled eggs were the basic Disney scrambled eggs. There was nothing noteworthy or fantastic about them. Same goes for the bacon and sausage. They were both as you'd expect. The tater tots were crispy and delicious. The potatoes in the potato hash were a bit soggy and not a hit at our table.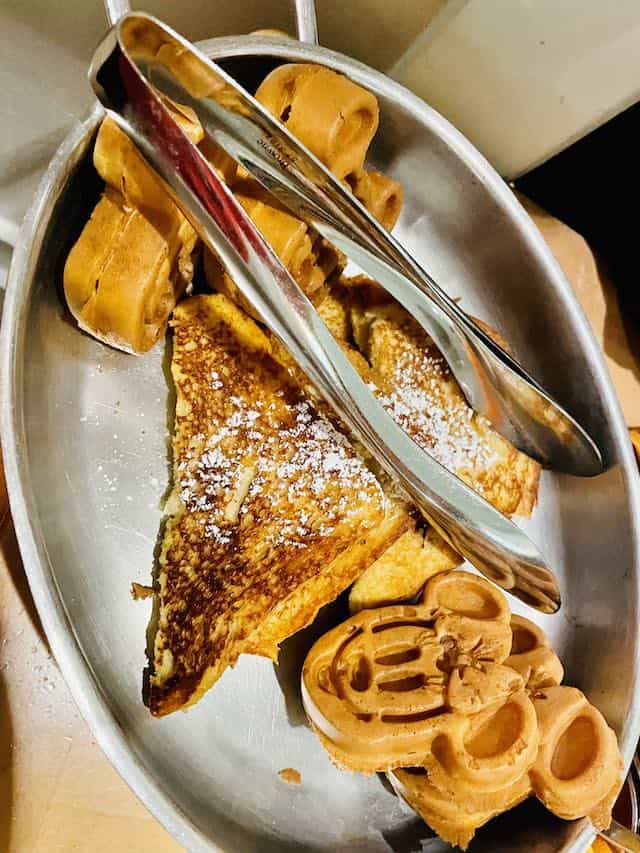 Our next platter featured Mickey and Minnie waffles and Brioche French Toast. I thought the French Toast was a little soggy and I didn't care for it, but the other diners I was with enjoyed it.
My favorite was the Minnie and Mickey waffles. They are classic Disney dishes, and no trip is complete without them! They were cooked perfectly and were delicious! Our server suggested using the chocolate sauce with them and they even brought us a special plate with Mickey shaped whipped cream to top off our waffles with!
Overall Thoughts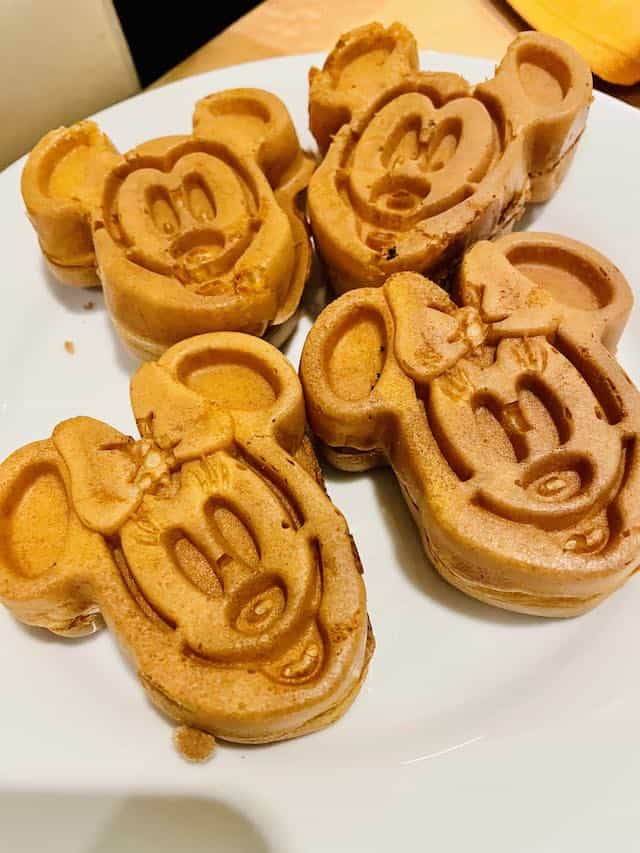 The Mickey and Minnie waffles and the Beach Buns were the definite highlights of our meal. We felt that we definitely got a TON of food for the money we spent, and we couldn't have eaten it all if we tried!
We definitely recommend Cape May Cafe for a delicious breakfast on your next visit to Walt Disney World. Whether you are staying at an Epcot area resort, or just looking for a delicious meal to start your day, you can't go wrong with Cape May Cafe!
If you're wondering how the buffet service compares, be sure to stay up to date here at Kenny the Pirate. When the buffet returns to Cape May Cafe, we'll have a report on this delicious feast!
What are your thoughts on Cape May Cafe? Is this a must do for you, or a restaurant you will skip? Let us know your thoughts in the comments below, or tell us on Facebook.