LATEST VIDEOS
Subscribe to my Youtube!
LIVE - Just Mousing Around
LIVE - Just Mousing Around Tonight!
Last year Allure Bridals became the new brand for the Disney Fairy Tale Wedding Collection. The gowns were absolutely stunning and were perfect for any woman who wanted to look like a princess on her special day. Now, Disney and Allure have release the 2022 Fairytale Wedding Collection and these gorgeous gowns are sure to make you feel like a real princess!
Wedding Gowns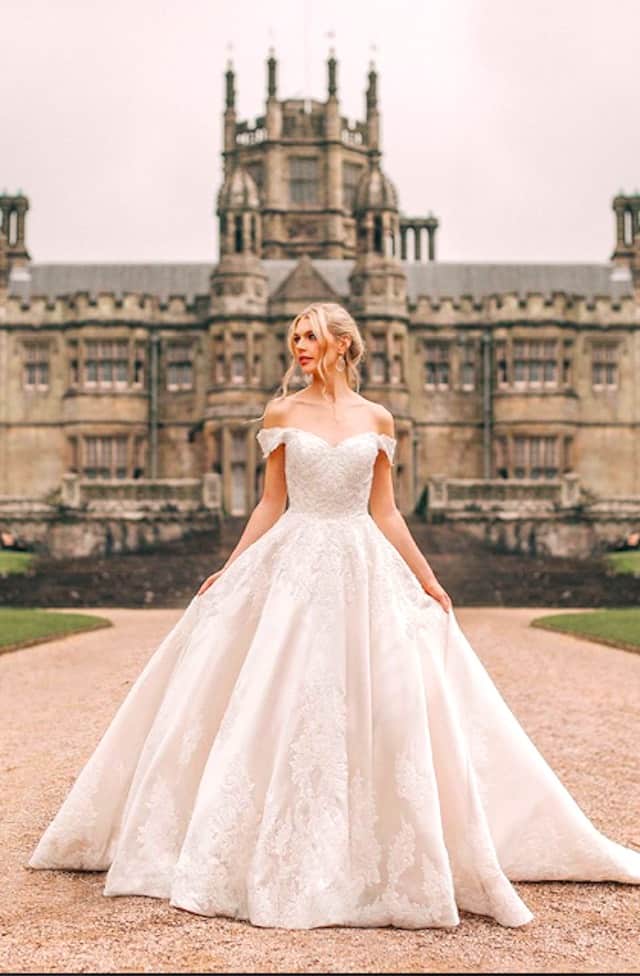 There are a whopping 25 gowns featured in this new collection inspired by Ariel, Aurora, Belle, Jasmine, Cinderella, Pocahontas, Rapunzel, Tiana, and Snow White. Eighteen of them will be sold at select bridal boutiques.
The other seven dresses are part of the Disney Fairy Tale Weddings Platinum Collection and they are exclusive to Kleinfeld Bridal store. All of the dresses in the The Disney Fairy Tale Weddings Collections will be available in sizes 0 to 30. With so many dresses to choose from, there is a dress to fit every bride's unique style.
To celebrate these beautiful new designs, Disney put on the most magical fashion show at Cinderella Castle. Models of varying sizes strutted down the walkways of the castle hub and castle stage showing off their beautiful gowns. Every single dress was stunning and the beauty of these gowns is they look great on a variety of body types.
Disney Fairy Tale Weddings Collection – by Allure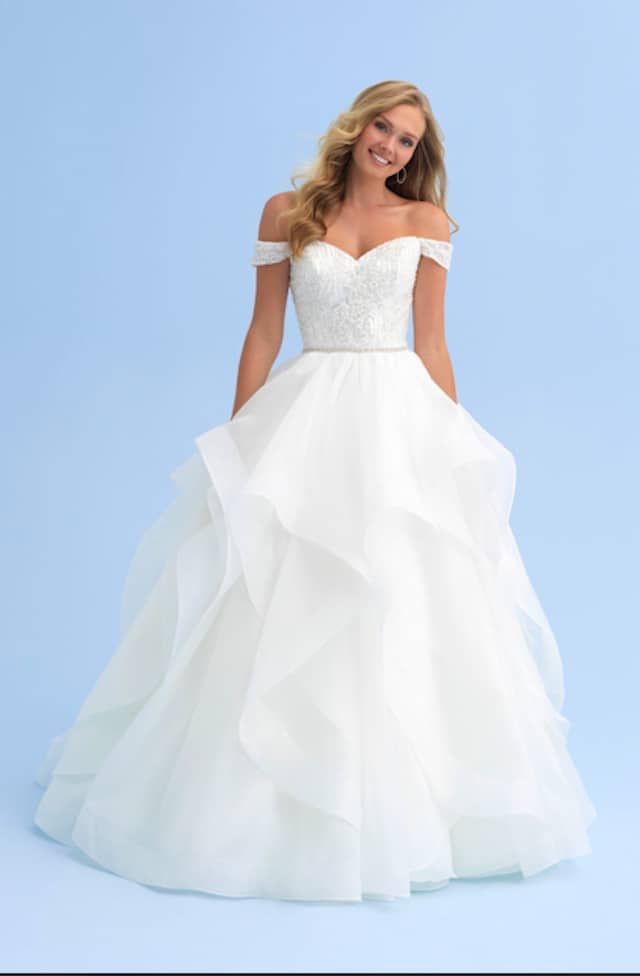 There are some seriously gorgeous gowns in this collection, and you can catch a glimpse of all of them in the fashion show video below, but let's take an up close look at some from the collection. There is no price range listed on Allure's bridal page for the new 2022, collection but the 2021 collection ranged anywhere from $1,200 to $2,600 to give you an idea of what we might see this year.
Aurora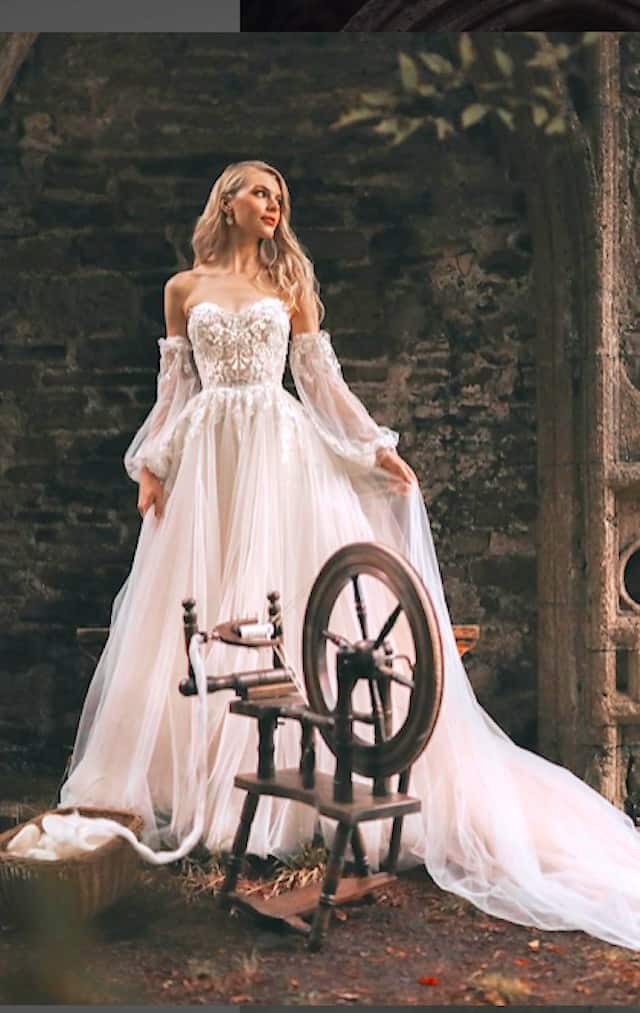 Aurora's dress is a gorgeous gown made of delicate tulle with exposed boning and delicate floral appliqués across the strapless bodice. The dress also comes with detachable bishop sleeves.
Jasmine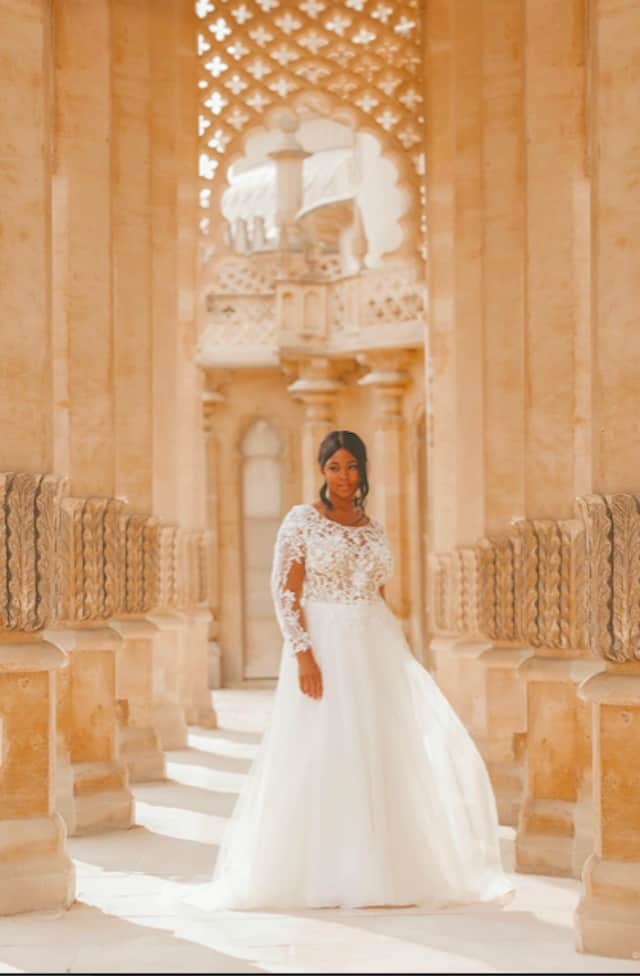 This might be one of my favorite dresses in the collection. I absolutely love the look of lacy long sleeves. It's very Kate Middleton-esque. The intricate details on this dress feature tonal beading, dimensional blooms, and dramatic embroidery. I also love A-line skirts so this dress is just perfect from head to toe. On your wedding day, you want to feel like a princess and what better way than a ballgown you can twirl in?
Ariel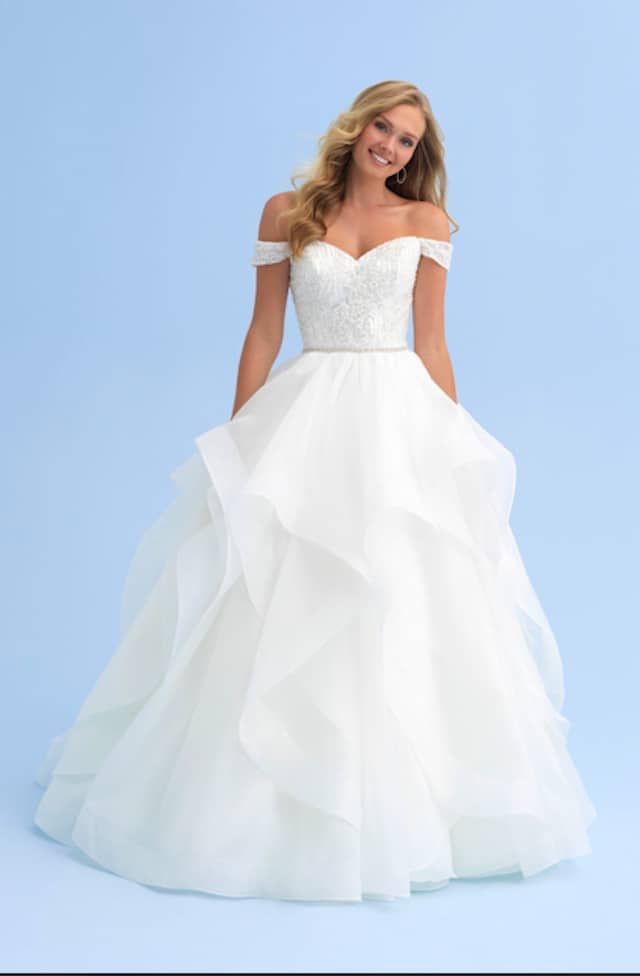 I absolutely love that they made an Ariel inspired dress that isn't a mermaid dress. This beautiful A-line style gown draws inspiration from her movie wedding dress with organza ruffles inspired by ocean waves and an off-the-shoulder sweetheart bodice, covered in pearl beading, crystals, and sequins. This dress is absolutely "mer-mazing"!
Tiana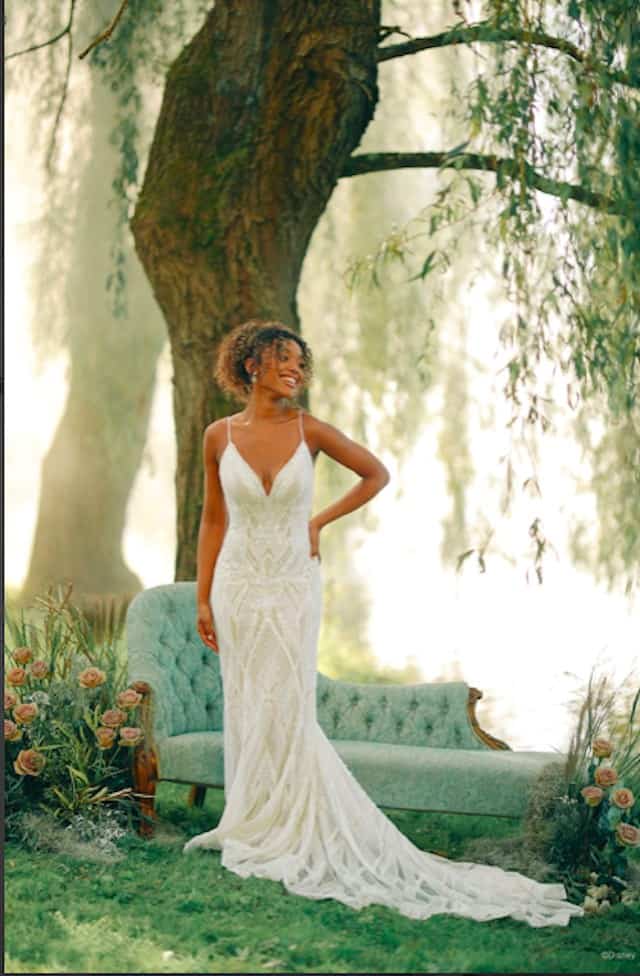 For woman looking for a more form-fitting look, Tiana's gown is the one for you! Her gorgeous gown features an Art Deco-style pattern with sequins and embroidery. This dress gives off some major flapper vibes and is the perfect homage to Tiana's love of jazz.
Disney Fairy Tale Weddings Platinum Collection – by Allure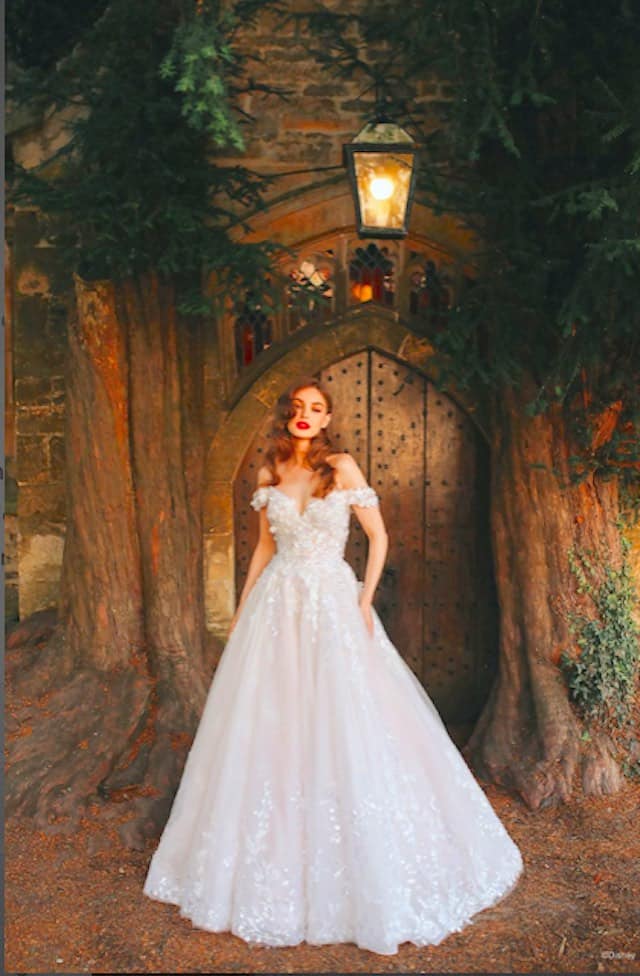 If you are looking for the ultimate dress, then consider one of the seven designs that make up the Platinum Collection. These dresses will be sold exclusively at Kleinfeld Bridal in New York and Ontario.
The previous price range from last year's Platinum Collection ranged anywhere from $3000-$10,000, but the dresses are far more detailed and ornate than the regular collection.
Belle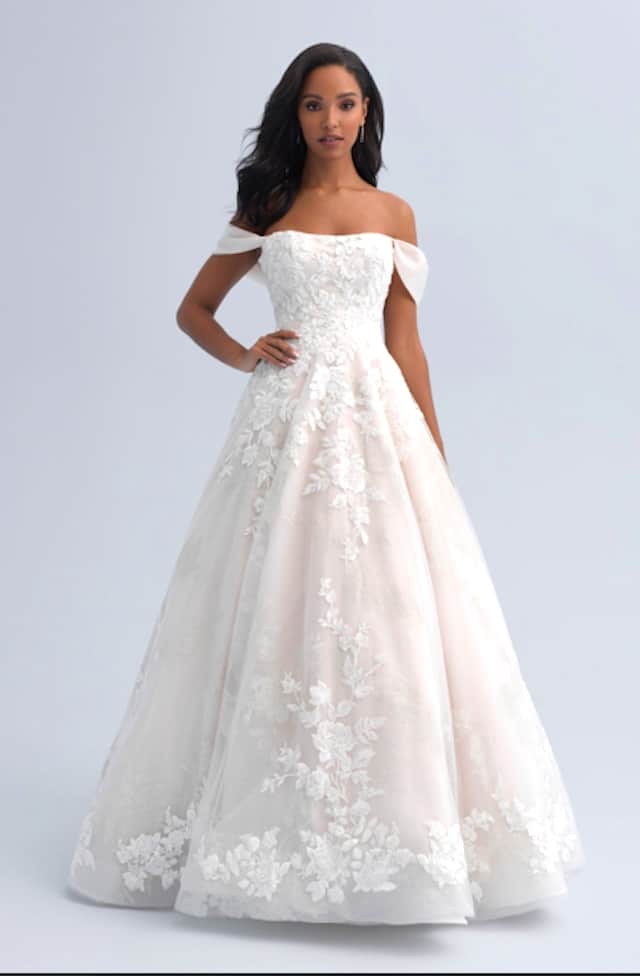 If I designed a wedding dress based off of Belle this would have been it. It has everything from the flowing ball skirt to the beautiful intricate beaded lace appliqués, glitter brocade, and soft drape sleeve. When you look at this dress, you immediately think of Belle.
Cinderella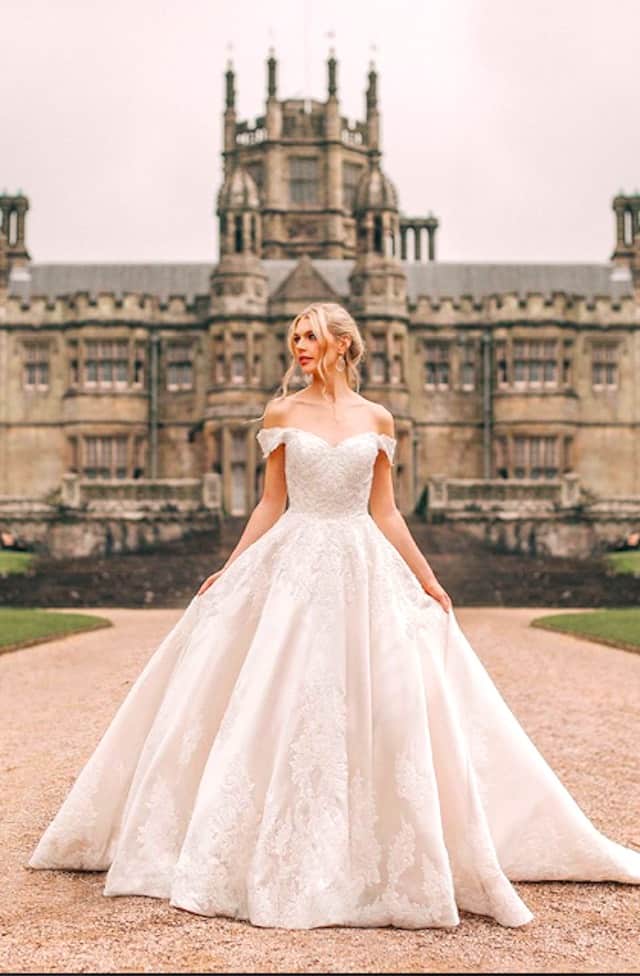 Who wouldn't want to feel like Cinderella on their wedding day? She is the epitome of #princessgoals! If you want to truly feel like a princess this might be the perfect dress. The dress features texturized embroidered clusters of flower blossoms, along with off-shoulder cap sleeves. Don't forget your glass slippers!
Snow White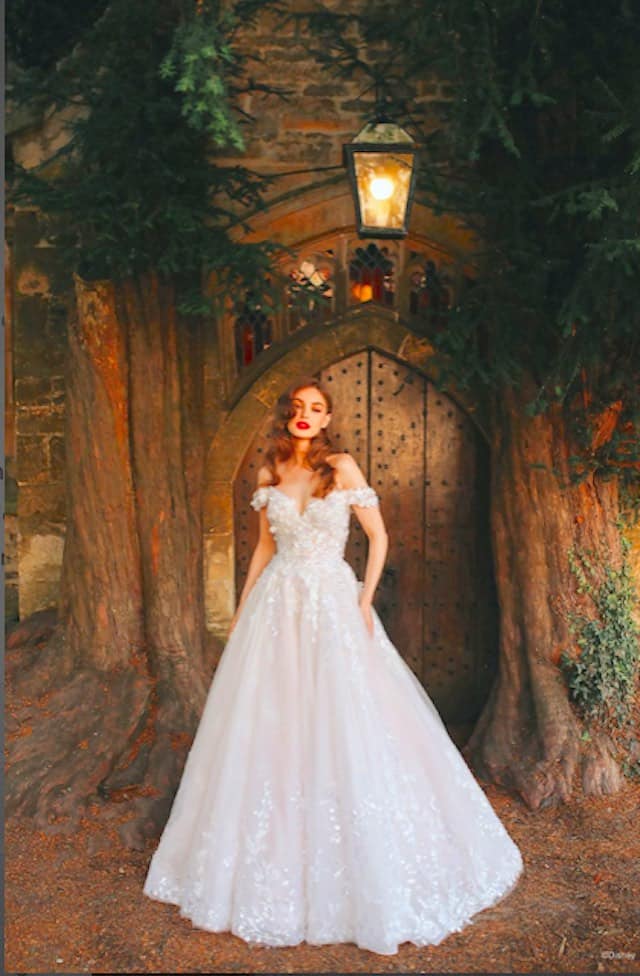 I love Snow White and this dress fits her elegance and grace so perfectly! The whole dress is covered in shimmering floral sequin appliqués and apple blossoms. The detail in this gown is just stunning!
f you are looking for your perfect dress to feel like a princess in, look no further than the Disney Fairy Tale Weddings Collection and the Disney Fairy Tale Weddings Platinum Collection dresses. With so many dresses to choose from, you are bound to find your perfect match!
Win a One-of-a-Kind Wedding Dress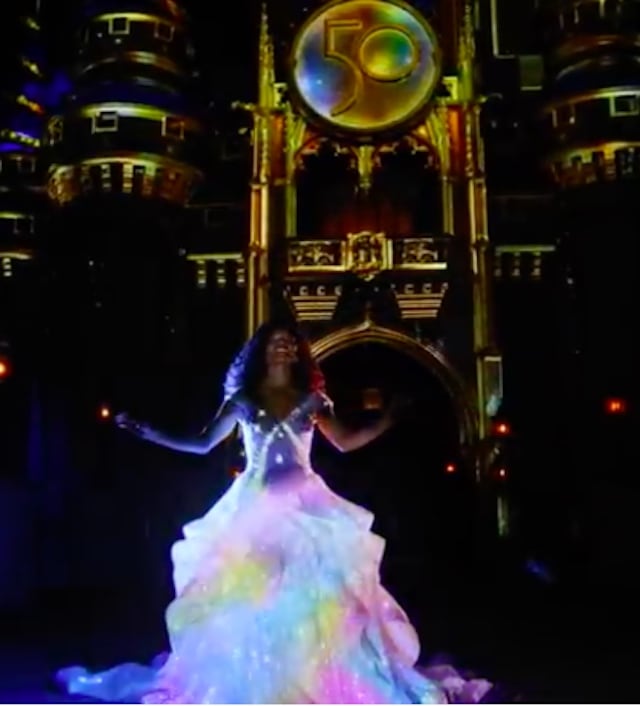 As if all these beautiful gowns weren't enough, at the end of the fashion show, Disney unveiled a very special one-of-a-kind wedding gown and breath-taking doesn't even begin to described it!
To commemorate the 50th Anniversary Disney and Allure created a gown that "encompasses all the wonder, sparkle and glamour of the 50th Anniversary celebration." That's right, this gown is EARidescent and comes to life just like the Beacons of Magic icons! You have to see it to believe it!
The coolest part about this special dress is that "Good Morning America" is giving it away! If you, or a loved one, is getting married you can enter to win "The World's Most Magical Wedding Dress"
To enter visit Good Morning America's website HERE! Applicants will have to submit a 200-word essay about why they or a bride-to-be in their life deserves this amazing dress. A photo of the bride or couple must be included. According to the Office Rules, the value of the dress is $10,500!
You can watch the amazing fashion show and 50th Anniversary dress below:
What do you think of these beautful wedding gowns? Which one is your favorite? Are you going to enter the contest to win the special 50th Anniversary dress? Let us know in the comments below and on Facebook!
-Christina
Are you planning a vacation? Reach out to our trusted travel agency sponsor Authorized Disney Vacation Planner
Mouse Class Travel
!