Do you love the idea of enjoying Mickey-shaped snacks in Walt Disney World? If so, you are going to love this one!
Mickey-Shaped Beignets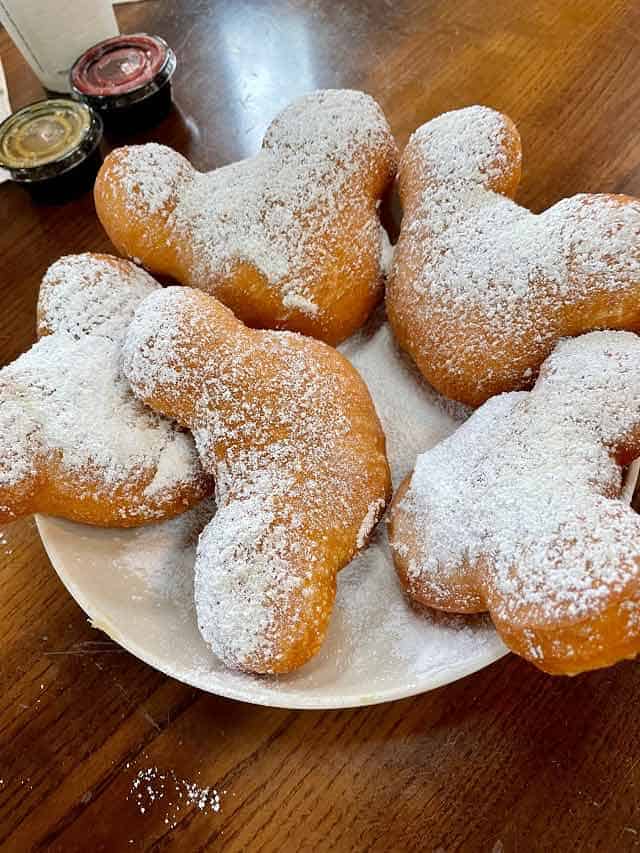 Sure you have probably had Mickey Bars, Mickey Pretzels, and Mickey Waffles. But did you know that you can also enjoy Mickey-shaped beignets in Walt Disney World?
Not only can you enjoy the original powder sugar Beignets, but you can also order several types of specialty Mickey-shaped Beignets! We tried one of the specialty flavors that we think you are going to love!
Where to Find Them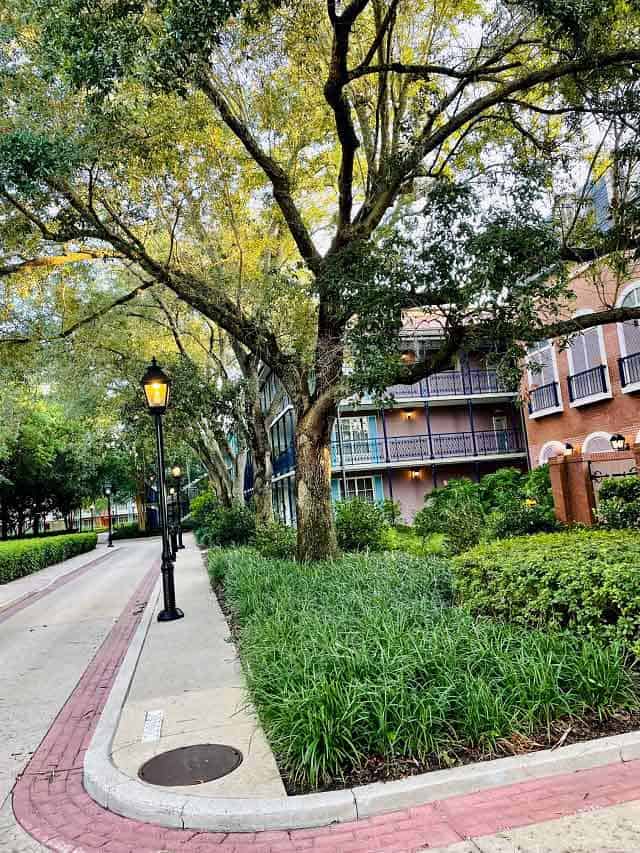 You can only find Mickey Beignets in one place in Walt Disney World: Port Orleans French Quarter. This beloved resort is Disney's most compact and easily navigable moderate. It also happens to be my (Katie's) favorite moderate; see why right here.
This makes sense since Beignets are a staple to New Orleans, the city that provides the theming for Port Orleans French Quarter (POFQ).
Scat Cat's Club-Cafe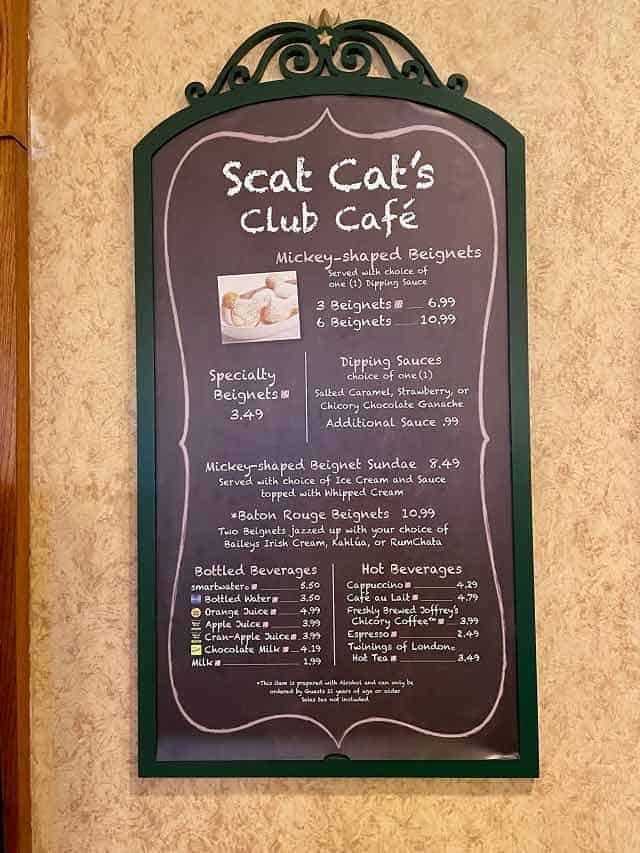 Once you arrive at Port Orlean's French Quarter, you can head to Scat Cat's Club- Cafe near the hotel lobby. It is just outside of Scat Cat's Club, a Jazz themed lounge named after Scat Cat from the Aristocats. Here you will find Mickey-Beignets in addition to a variety of other snacks and beverages.
Right now, Scat Cat's Club-Cafe is serving regular Mickey Beignets in quantities of 3 or 6 with dipping sauces, Beignet Sundaes, Batrourouge Beignets, and several specialty beignets. These flavors include raspberry, cinnamon sugar, and chocolate.
Cinnamon Sugar Mickey Beignets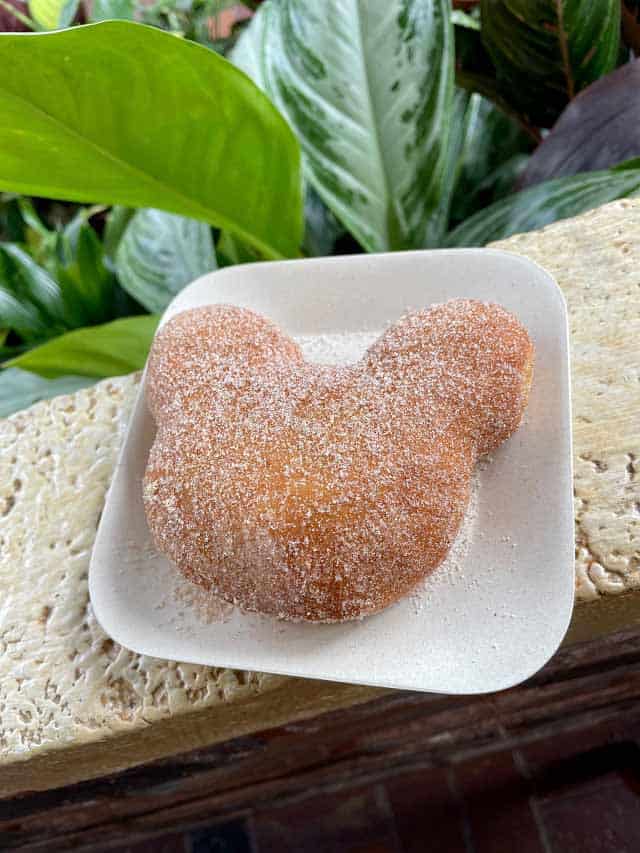 One of my friends and I were taking an "it's hot and it's pouring" rain break while we were on a Disney girls' trip. We decided that the best way to make the most of the rain was to enjoy yummy food back at the resort. Plus, we both adore POFQ. Just being there makes me happy.
We decided to split a Cinnamon Sugar Beignet since neither of us has ever gotten to taste one. I have to say, this is the most delicious Beignet I have ever had, including the ones I had at Cafe du Monde in actual NOLA. It was sweet, ever so buttery, warm, and fluffy. It reminded me of an old fashion doughnut but with more fluff! We give it two ears up!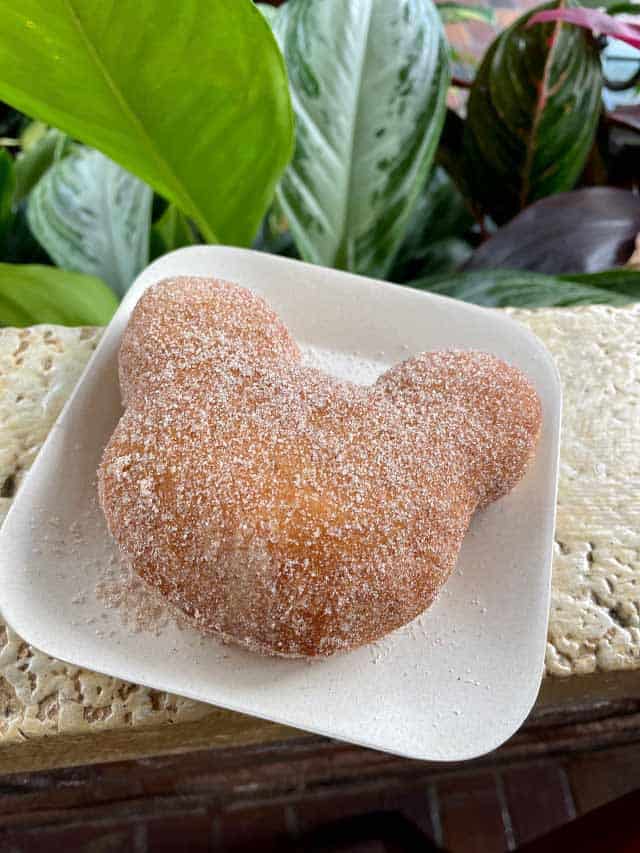 I definitely prefer it to the powdered sugar ones. I especially like how powdered sugar does not snow down all over the place. However, it is still a bit messy and can get you sticky thanks to the cinnamon, so if you get one, I would recommend grabbing a fork.
At $3.49, the price has increased since they first appeared. However, this has been the case with most things Disney, and comparatively, it is still one of the lower-priced Mickey-shaped snack items, especially if you are splitting it with a friend like I was.
We give the Cinnamon Sugar Mickey Beignet Two Ears Up!
Getting There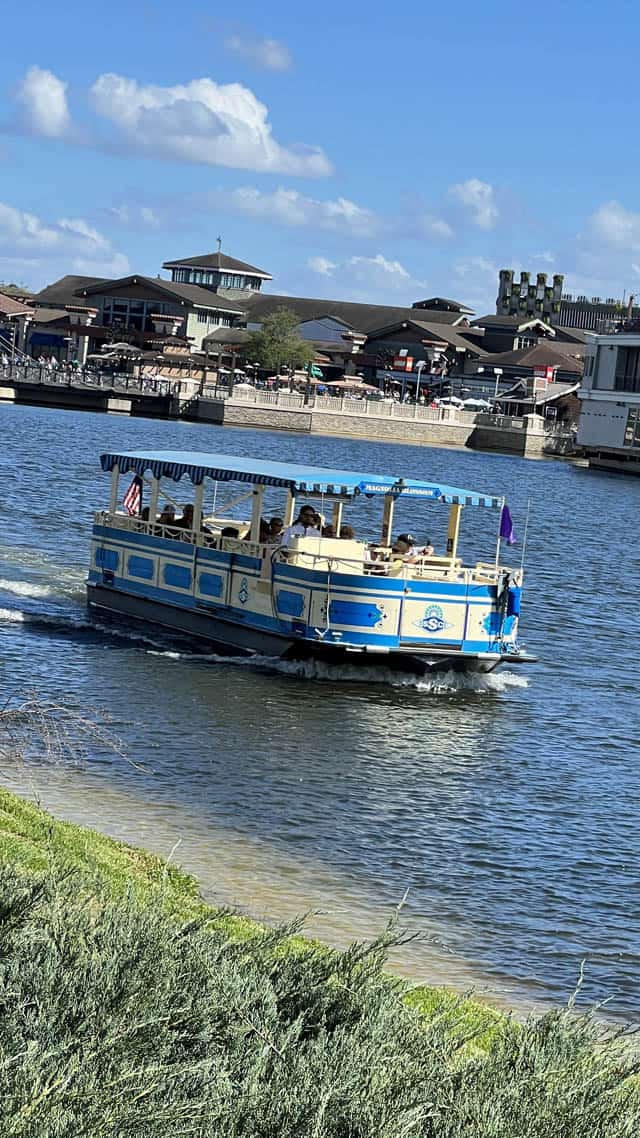 If you want a Cinnamon Sugar Mickey Beignet, and you are not staying at Port Orleans French Quarter, you can still head over and grab one. If you happen to be at Port Orleans Riverside, it is a quick bus ride or a short walk to POFQ.
If you are in Disney Springs, you can hop on a boat and ride over to the resort. If you are in the parks, you can hop on a resort bus to Port Orleans French Quarter and then head back to the parks when you finish your snack. It gets a bit more complicated if you are hoping to travel from another resort hotel. Plus, many of the resort hotels have their own specialty items that you may want to indulge in instead.
Have you tried the Cinnamon Sugar Mickey Beignets? Have you had any of the beignets? Which is your favorite? Let us know in the comments or join our friendly crew to continue the conversation on Facebook.

Are you planning a vacation? Reach out to our trusted travel agency sponsor Authorized Disney Vacation Planner
Mouse Class Travel
!