Sometimes Disney fans get to do bucket list things. I had a split stay in all three monorail resorts, and here is what happened!
Split Stays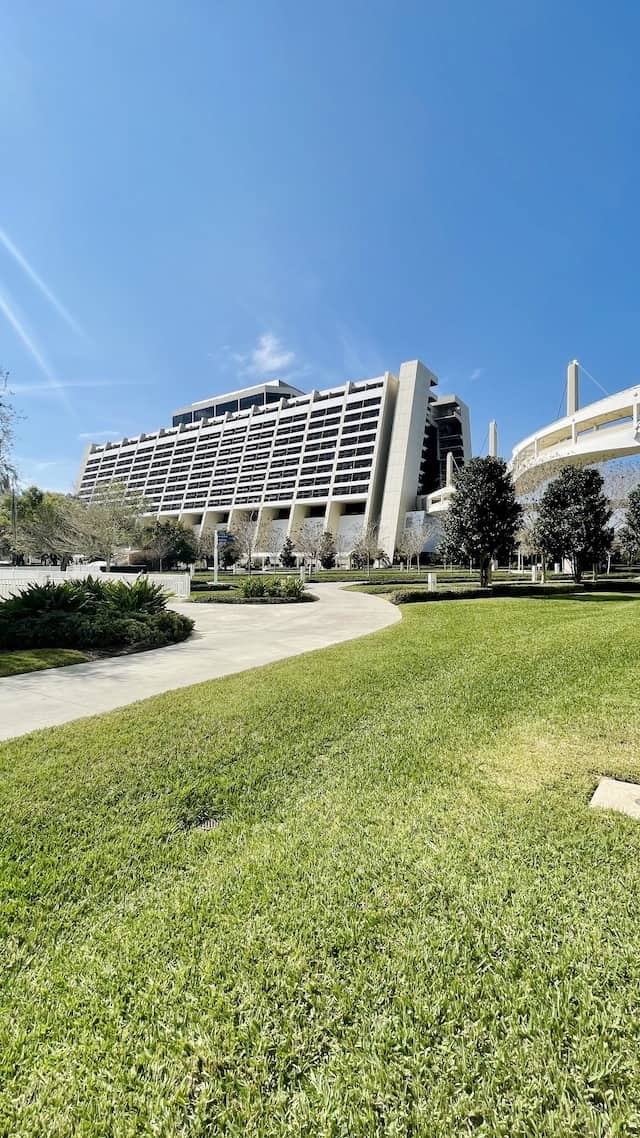 Some Walt Disney World travelers love to book a long stay at a resort and settle in. They get to know the resort and might even fall in love so hard that they return to it over and over again. Other Walt Disney World Guests want to cram in as much experience as possible. They want to see it all and do it all. This can make split stays attractive.
A split stay is essentially a vacation where you split your time between two (or more) accommodations. Our own Monica is a bit of a split stay expert. You can read her explanation of split stays right here.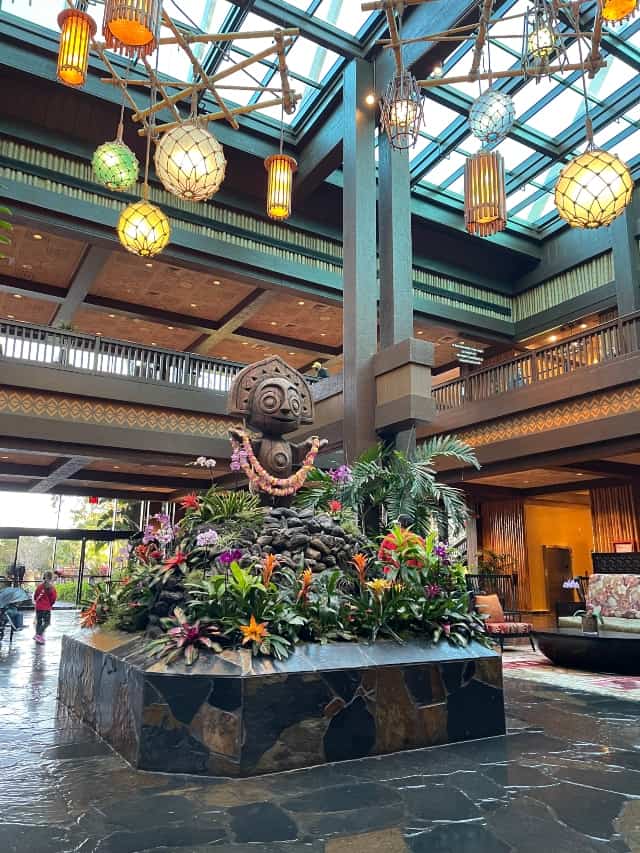 Some split stays can serve to increase the ease of access to the different Disney Parks during your stay by expanding your transportation options to be inclusive of both the Monorail and the Skyliner as well as walking access to 3 separate parks. Others can help you stretch your budget. You can read Monica's suggestions for split stays that accomplish both of these goals here.
Spoiler alert: a Walt Disney World Monorail Loop Split Stay Trio is not going to help achieve either the goal of expanding your transportation options or the goal of stretching your budget. Regardless, it certainly is a fun way to enjoy Disney World!
The Disney Monorail Loop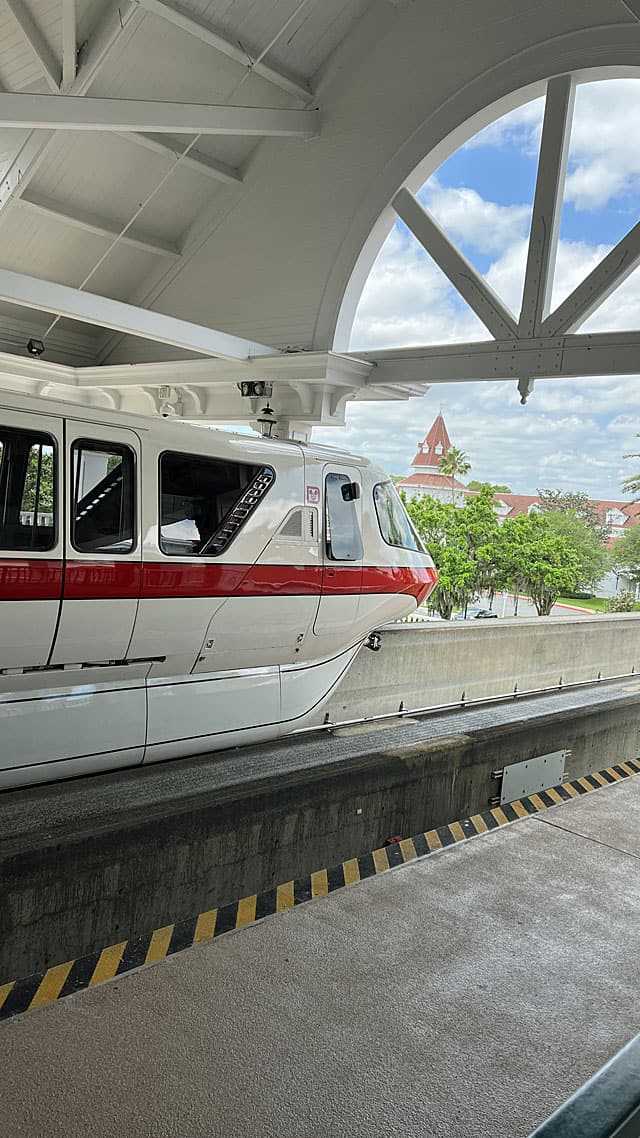 Walt Disney World has three resorts on the Walt Disney World Resort Monorail Loop. These are Disney's Polynesian Village Resort, Disney's Grand Floridian Resort & Spa, and Disney's Contemporary Resort.
All three of these resort hotels are fantastic in their own ways. In fact, I (Katie) really don't think it is possible to go wrong with any of them if you are trying to pick just one. They all have their own details that make them amazing. Likewise, they all have little drawbacks.
Staying at all three fulfilled a bit of a Disney super-fan bucket list item for me. And, it also allowed me to compare the three resorts on the Resort Monorail Line closely. Here is how the split stay went!
Resort 1: Disney's Contemporary Resort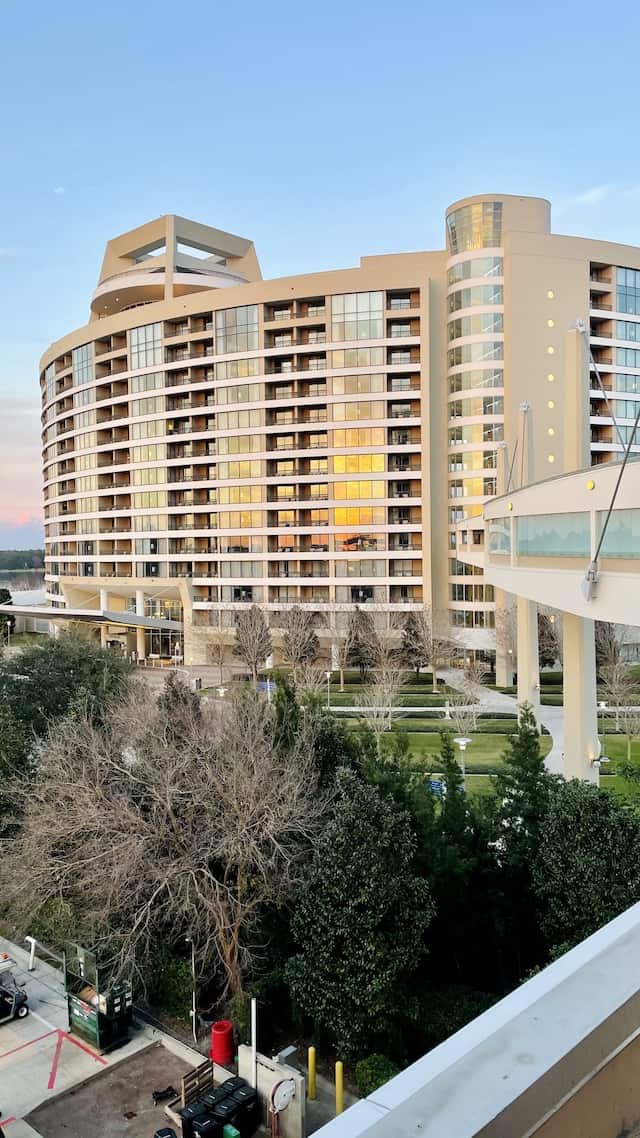 The trip began at Disney's Contemporary Resort. It was important to begin the trip here because a dear friend of mine and I were planning to take the Keys to the Kingdom Tour in Magic Kingdom. We wanted to be able to check out and walk directly to Magic Kingdom to get to our tour. The Contemporary is such a quick walk that it meant more time in the morning for packing up and checking out and zero stress about whether the transportation odds would be in our favor.
We stayed in Bay Lake Tower in a two-bedroom villa. Bay Lake Tower is the DVC portion of the Contemporary. This was my third stay at Disney's Contemporary Resort. I have enjoyed stays in both Bay Lake Tower and the iconic A-Frame building.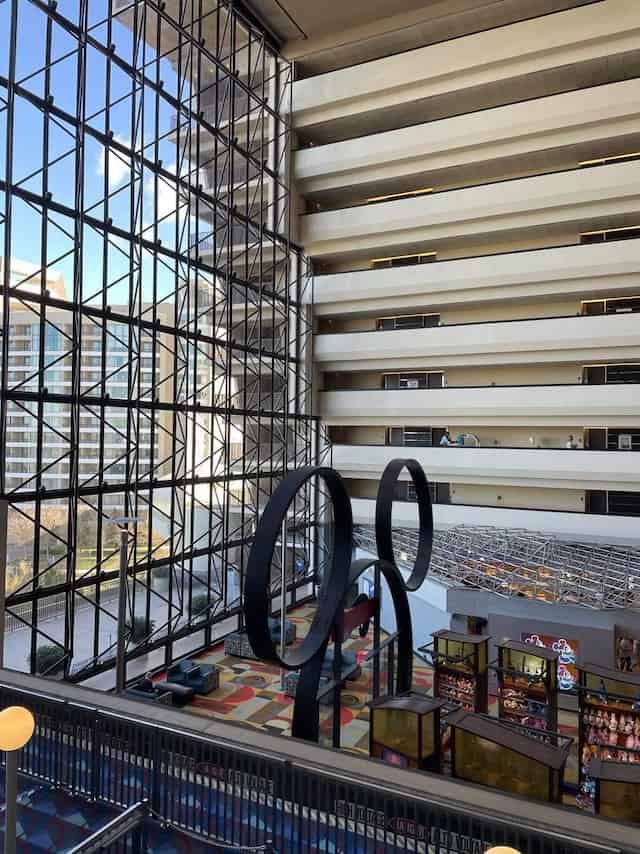 The best part about staying in the Contemporary is the ability to walk to Magic Kingdom. Of course, you can always take the Monorail if you prefer. There is nothing like being able to stroll over and rope drop or being able to stroll back in the evening without waiting in transportation lines or getting to a bus stop more than hour prior to park opening. It is perfect for a Magic Kingdom-centric trip.
The dining options at Disney's Contemporary Resort are also solid. There is a classic Character meal available at Chef Mickey's and an unforgettable Signature experience at California Grill. You can find a delightful table service option at Steakhouse 71 for both breakfast and dinner; in fact, I'd venture to say it serves the best steak you will find in Walt Disney World outside of the signature restaurants. Even the quick service Contempo Cafe has some good options.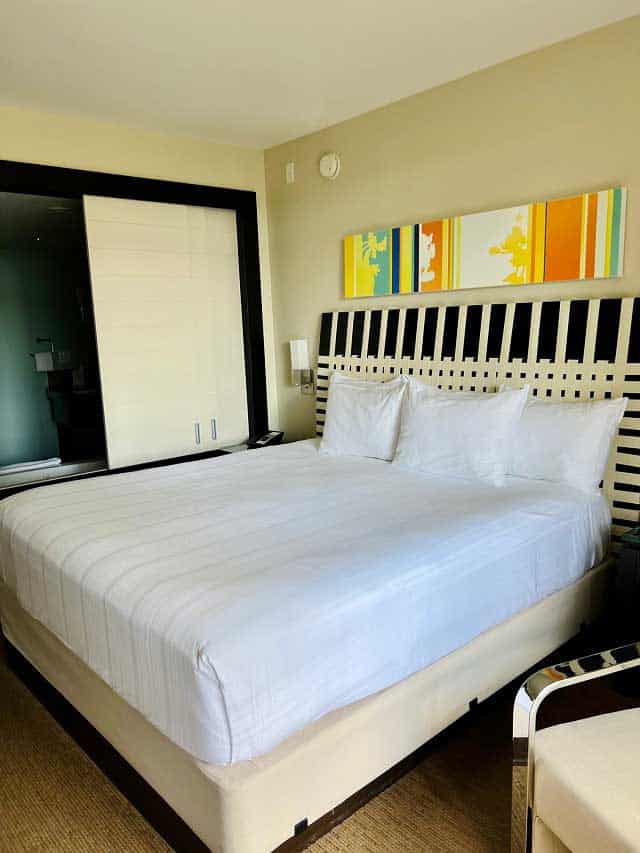 The drawbacks are that the room decor, at least the decor in Bay Lake Tower, leaves a little to be desired. You may find the new Incredibles theming more fun over in the main building. The rooms are well-appointed and comfortable, but they are a bit plain.
In my opinion, Disney's Contemporary Resort also has the weakest pool area of the three Monorail Resorts. However, it is still a perfectly good pool with a waterslide and plenty of fun activities to enjoy.
Disney's Grand Floridian Resort & Spa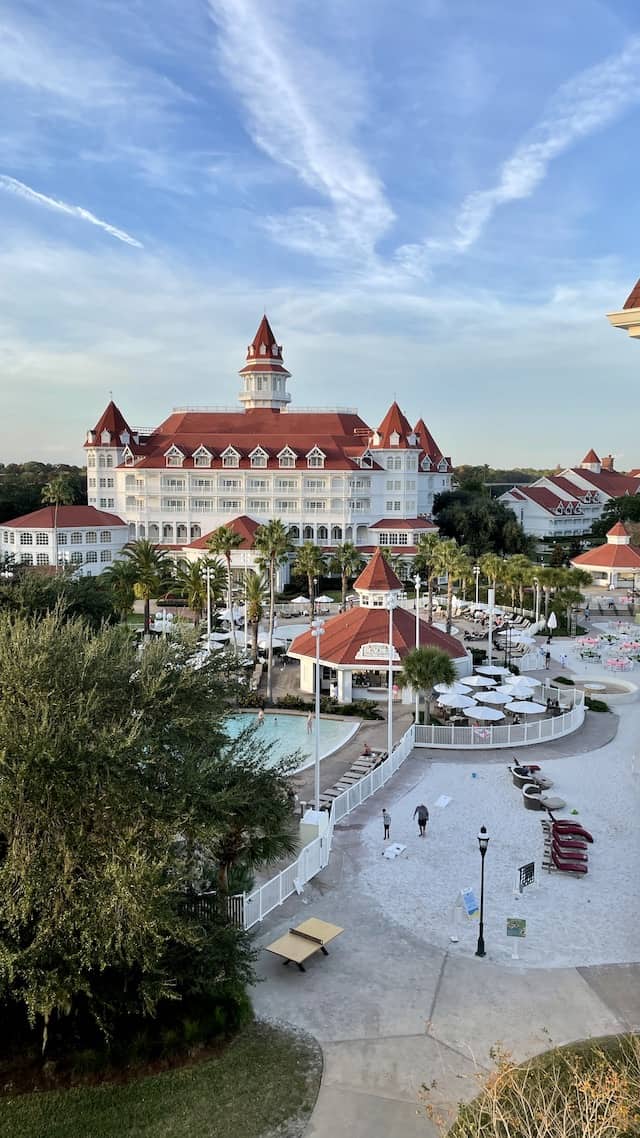 After a delightful time at Magic Kingdom embarking on the Keys to the Kingdom Tour, it was time to head over to the Grand Floridian Resort & Spa. We were lucky that our room was ready for check-in by the time we finished with our tour. We were staying in another DVC room, this time a one-bedroom villa. We were able to rest and then take the Monorail to Walt Disney World's Transportation and Tickets Center where we could transfer to Epcot for the evening.
The location was also important because I intended to walk to Magic Kingdom the next day to meet up with some other friends for a bit. This is now possible thanks to the recently created walkway. It does take longer to get to Magic Kingdom this way, but it is not a bad walk at all. And, again, it makes both rope droping and departing from the Magic Kingdom much easier.
For me, this was also a special stay because it was my very first time staying at the Grand Floridian. I dined there, shopped there, and enjoyed gingerbread houses there, but I never stayed there. It was truly a treat, and it did not disappoint in the least!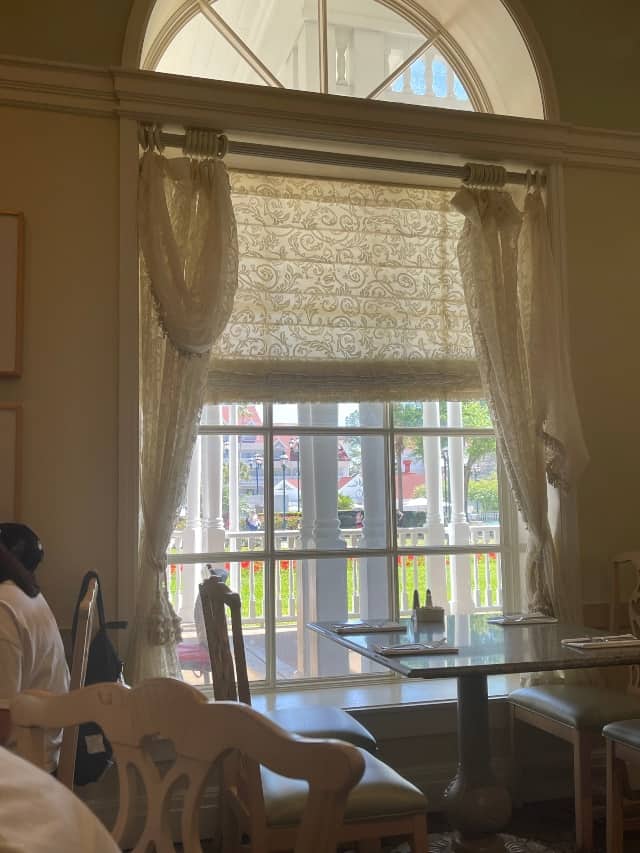 One of the best things about staying at the Grand is that it too has amazing dining options. It is plentiful when it comes to signature experiences. Guests can enjoy Citricos, Narcoosees (once it reopens), or Victoria and Albert's.
It also has one of Disney's hidden gems, the Grand Floridian Cafe. This is a table service restaurant that I have been dying to try. Knowing I would be waking up at the Grand Floridian, it seemed like the perfect opportunity to try Blunch there. And was it ever delicious!
There are currently a few dining drawbacks. For one thing, Gasparilla Island Grill is not one of my favorite quick service options. It is fine for basic chicken tenders, sandwiches, and burgers, but there are no unique stand-out options. Certainly, it is not a bad place to eat by any means. It is just less interesting and fun than some of the options at other resorts.
The other dining drawback is so far the Grand Floridian's Character Meal at 1900 Park Fare has shown no signs of life since its closure in March 2020. This is fine if you have no interest in character dining, but it would be nice to see the option or its replacement round out the mix.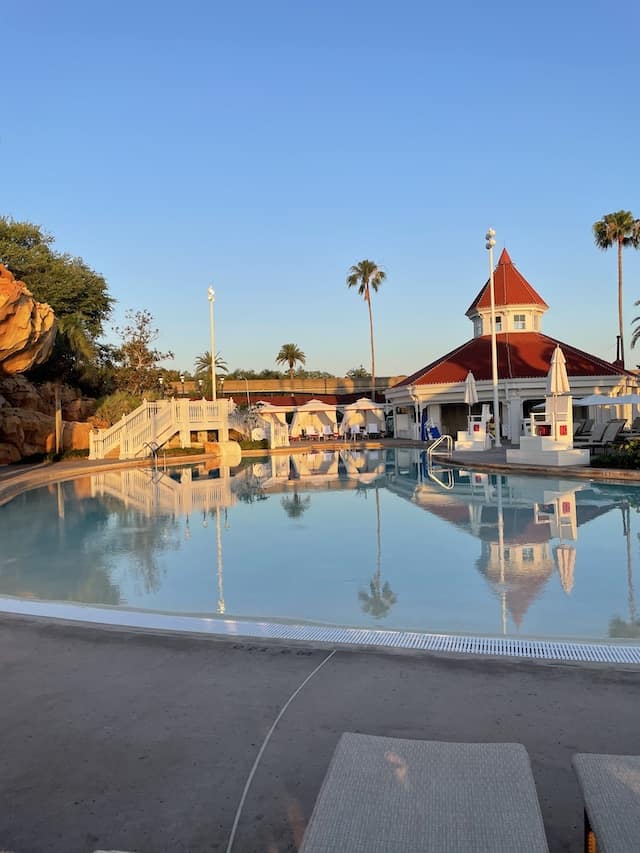 In terms of amenities, the grounds and pool at the Grand Floridian are just lovely. It is certainly not the most memorable of pools, but it is nice.
Another perk is the room decor. The DVC rooms at the Grand Floridian are recently refurbished, and I have to say that I really love them. They are sort of "Grandmother chic" with lots of light, airy finishes and beautiful watercolor style textiles. I usually loathe hotel carpeting, but these carpets are pretty. The whole thing is just pretty.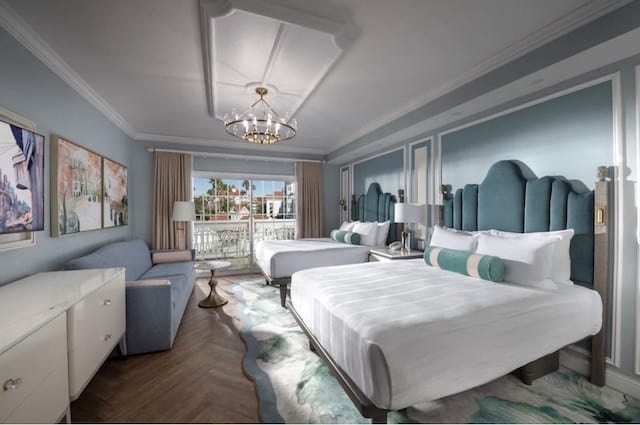 The largest drawback is the expense. Disney's Grand Floridian Resort & Spa is one of Walt Disney World's priciest accommodations.
Cost aside, I really don't think there is anything to truly dislike about the resort, and there will be very little once all of the refurbishments are finished and the fate of 1900 Park Fare is determined.
Disney's Polynesian Village Resort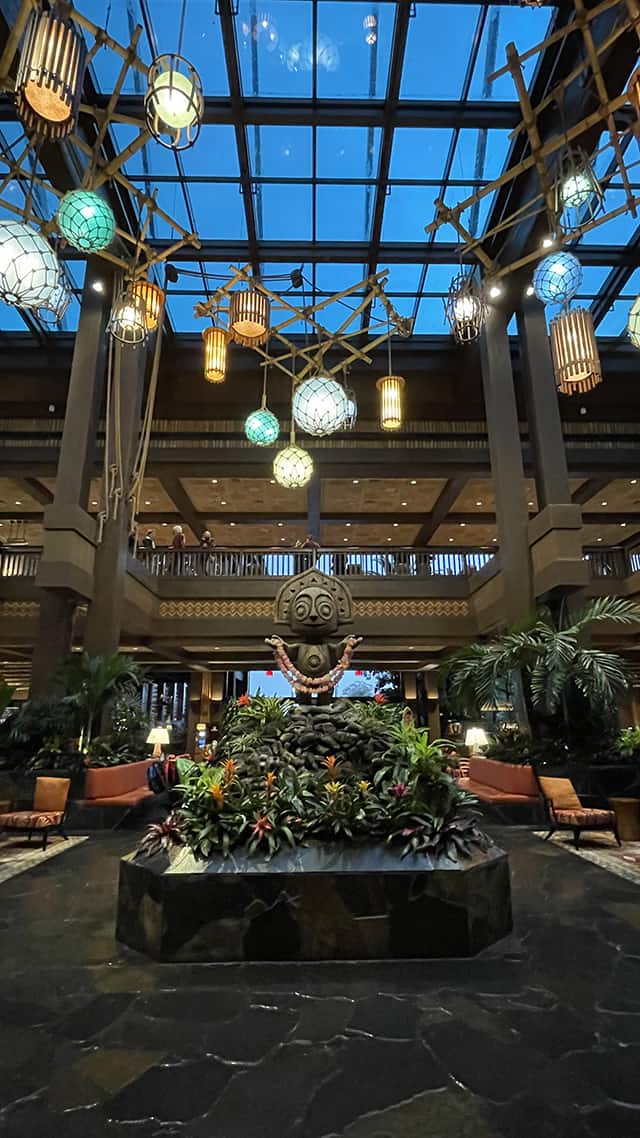 The last night of the stay called for a transfer to Disney's Polynesian Village. I will be honest, this was not part of the initial plan. However, it worked out to stay an extra day, and studios at the Polynesian were all that was available on short notice to add a day to the trip. Spur of the moment Disney planning CAN work out, but it can also be challenging.
It worked out beautifully since the last night of the trip was about dining and enjoying the fireworks. And, truly, the beach at the Polynesian is my favorite place to enjoy Magic Kingdom fireworks outside of Main Street itself. I have such fond memories of watching the fireworks from that beach with my children on arrival day. Of course, at the time, it was Happily Ever After. I am excited to hear that music from that beach again soon!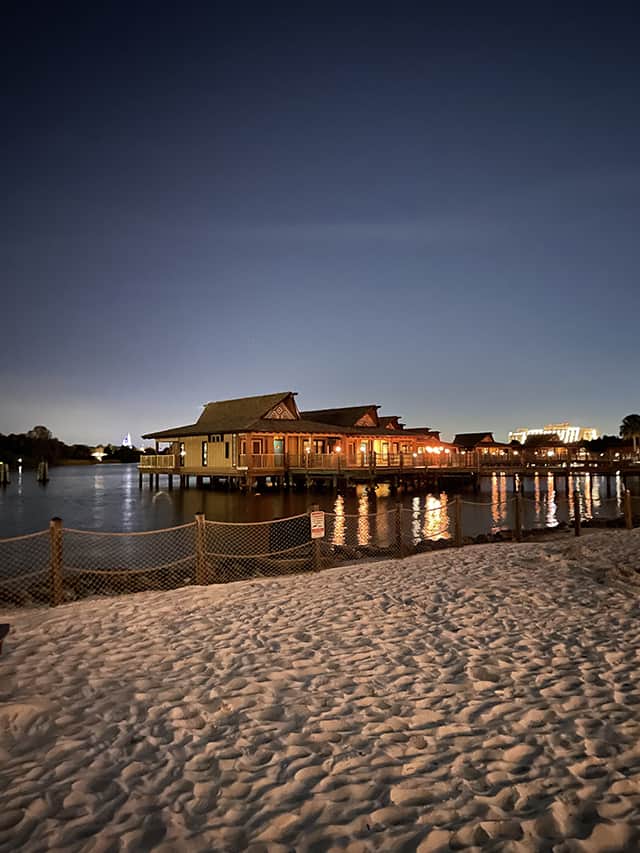 I have stayed at the Polynesian more than I have stayed at any other Walt Disney World resort. It is a nostalgic favorite for me, and I feel lucky every time I return. This was, however, my first time in the rethemed rooms. I have to say that I really enjoyed them. They are brighter than they once were.
For me, this is my favorite Monorail Resort, but only by a slim margin. And, as I said, that favoritism is colored by nostalgia.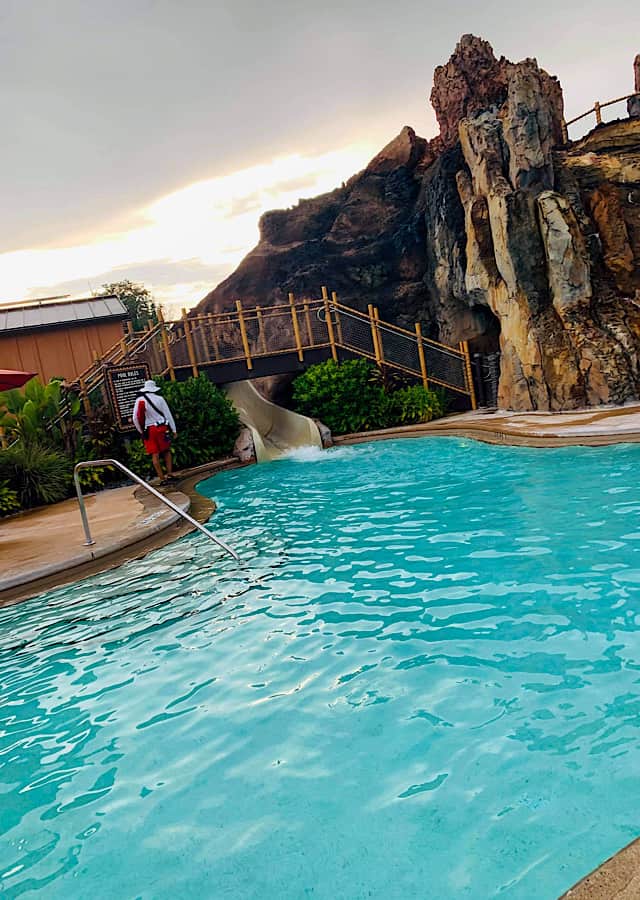 In addition to having nice rooms, it has great amenities! The pool is one of the best resort pools in Walt Disney World. It is a great pool to end a split stay on because if you start there, it really doesn't get better unless you head to Beach Club.
Next, the dining options are all special. Kona Cafe has amazing breakfasts and perfectly good dinners. In fact, we actually enjoyed a lovely breakfast at Kona Cafe on the last day of the trip.
Kona Island and Oasis Bar & Grill also offer some pretty tasty and unique treats. Of course, Kona Island also offers some oddities like the 50th Anniversary Chocolate Bacon.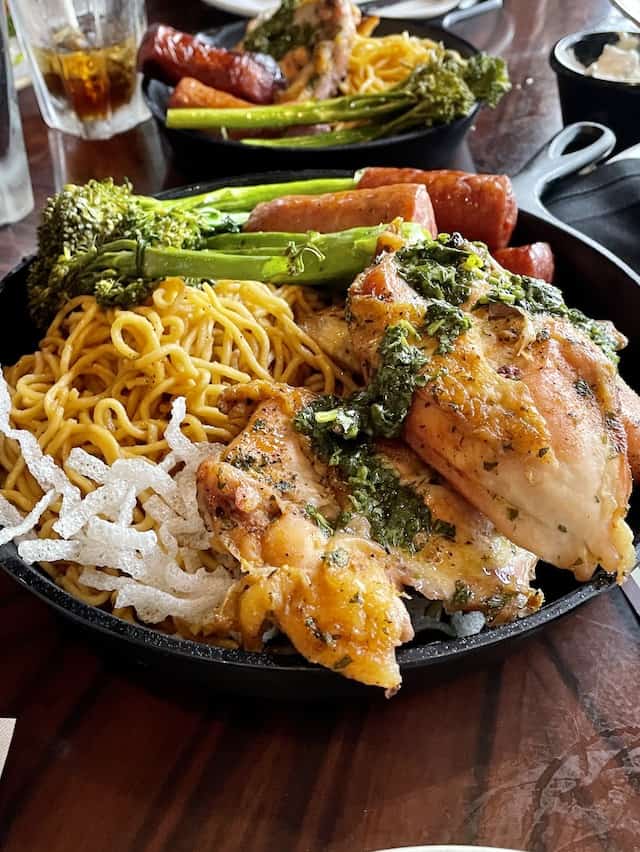 'Ohana, of course, is wildly popular. And, while some people call the all you care to enjoy restaurant "overrated," I absolutely love it. I'd go back any time.
Also, the presence of Pineapple Lanai makes the Polynesian an attractive choice. When you are staying at the Poly, you have a DOLE Whip stand just steps from your room. You can enjoy poolside DOLE Whip, fireworks on the beach DOLE Whip, room DOLE Whip, waiting for your ride DOLE Whip, all the DOLE Whip!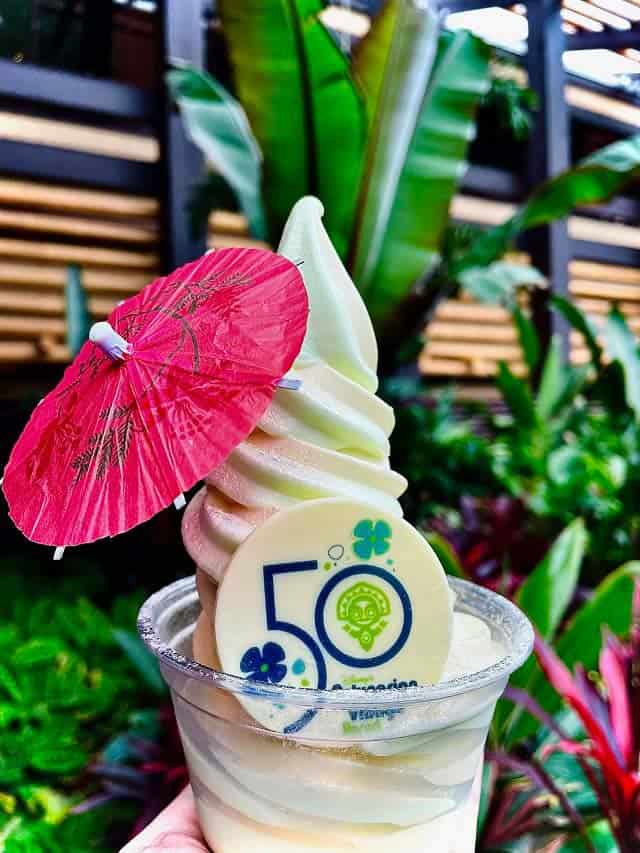 Finally, Capt. Cooks, the quick service restaurant, is one of Disney World's best quick service restaurants. It has unique offerings as well as safe foods for picky eaters.
The one dining drawback is that the Polynesian is lacking a signature restaurant. Of course, it will be interesting to see if one pops up in the DVC expansion that is underway. Nevertheless, there are still plenty of great eats, and you can read about the very best ones right here.
It is true that you cannot walk to the Magic Kingdom from the Polynesian unless you cut through the Grand Floridian. However, if you want to shorten your trip to Epcot by Monorail, the Polynesian can be a great benefit. The Transportation and Tickets Center is a short walk from the Polynesian. This means that you can utilize the Monorail that will take you directly to Epcot without having to transfer.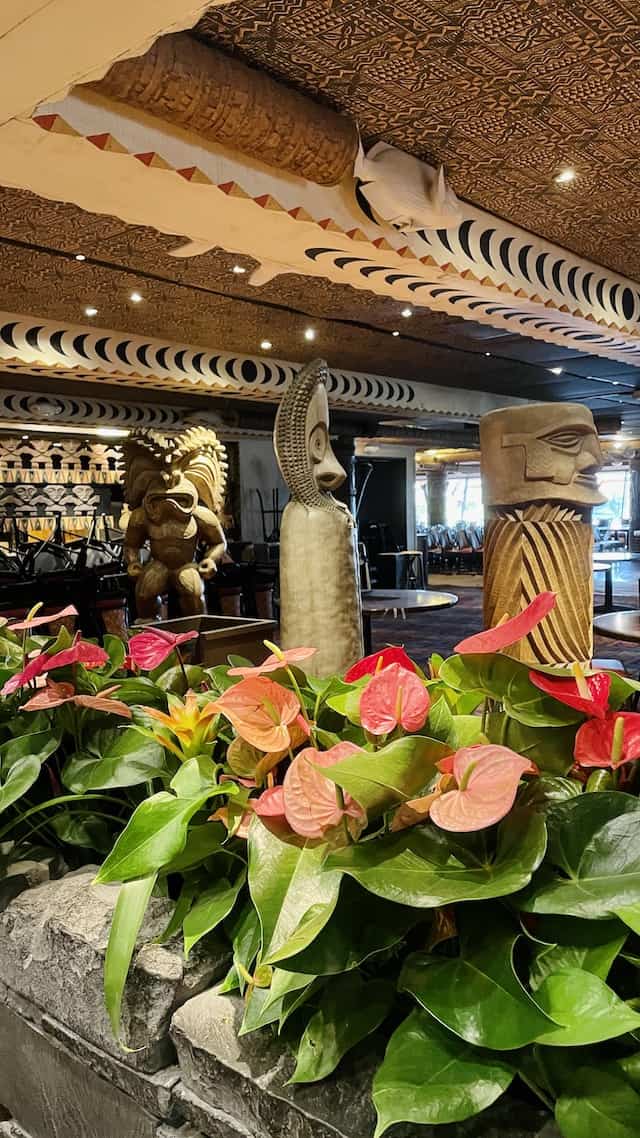 This also means you can take the boat to and from Magic Kingdom if that is your preference. For Magic Kingdom, you can also head to the station at the Polynesian and take the Resort Monorail.
The Polynesian ended up being a perfect way to end the stay. In addition to enjoying two great meals and fireworks and lots of Dole Whip, it was simple to scoot to Magic Kingdom for a few more hours of magic before my departure. And, when my flight was delayed, instead of leaving the Polynesian, I was able to sit and enjoy some Bread Pudding via Mobile ordering!
Overall Thoughts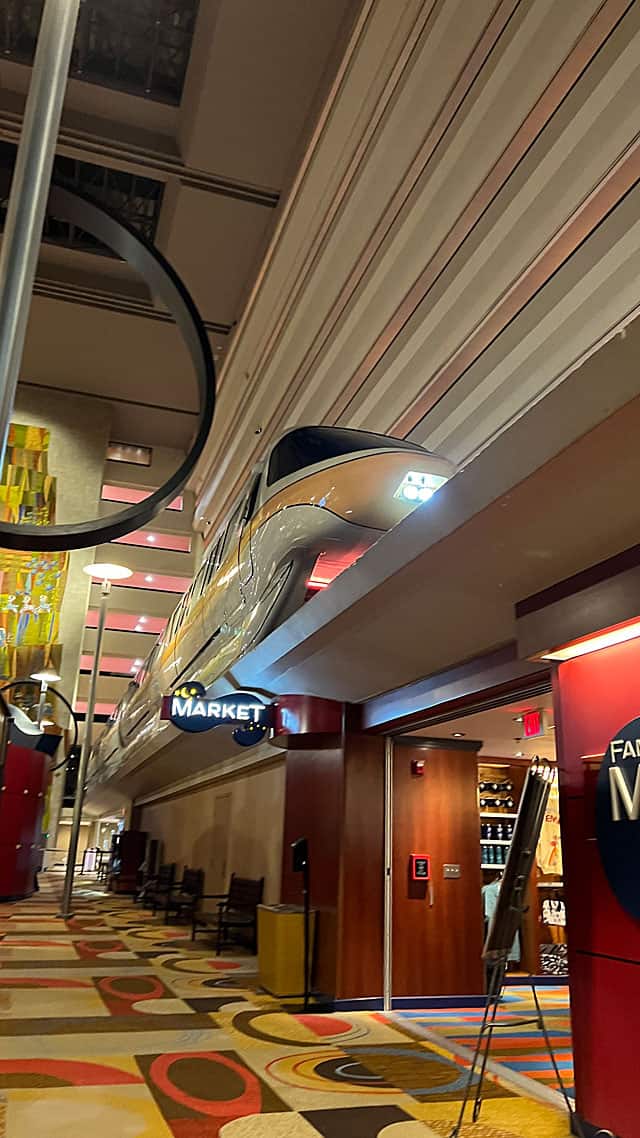 All in all, I enjoyed every leg of my split stay on the monorail loop. I suppose we technically did it backward because if you do like we did and stay in progressively shrinking rooms, you can feel a little disappointed by the smaller room sizes. However, this was not a problem for me because we spent comparatively little time in the rooms anyway and the locations worked out perfectly for both visiting parks and dining.
For me, the best part of looping the monorail was getting to have so many resort and dining experiences in one trip. Also, the ease of access to both the Magic Kingdom and Epcot was undeniable.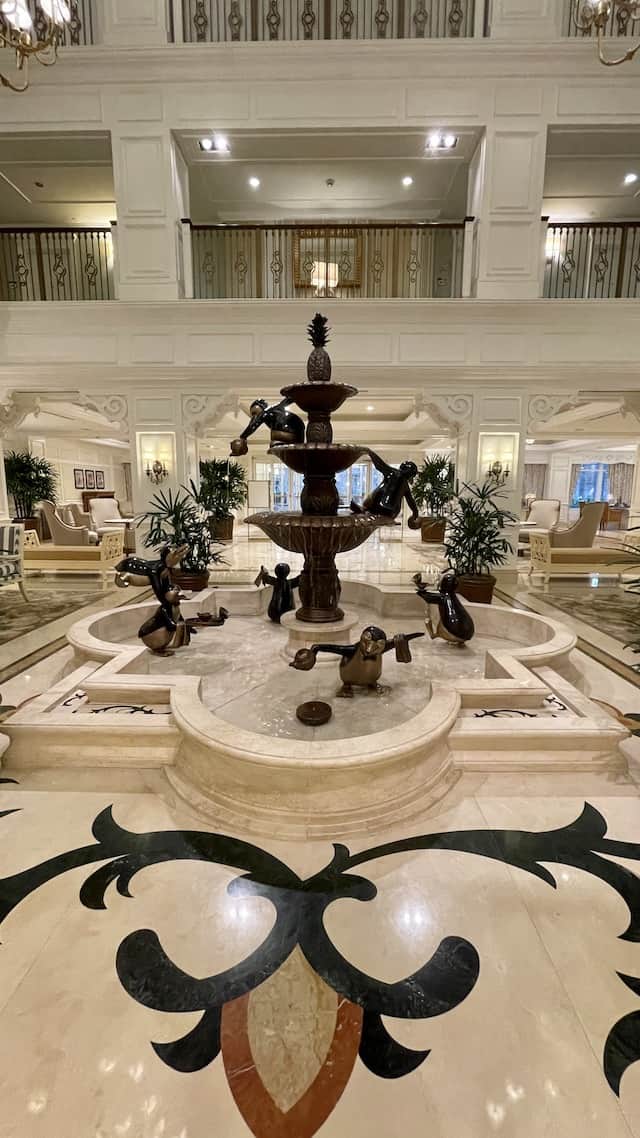 Is a split stay like this one I would recommend to a first-time traveler or to someone who seeks a laid-back trip? Absolutely not.
Even so, it was an experience that I truly enjoyed. While I will not try to replicate it, I will surely treasure it!
Do you have a favorite Monorail Resort? Do you have one you have always wanted to stay in? Please let us know your thoughts on the Kenny the Pirate Facebook page. Don't forget to join the KtP crew page, too!
Are you planning a vacation? Reach out to our trusted travel agency sponsor Authorized Disney Vacation Planner
Mouse Class Travel
!