Disney's Polynesian Village Resort has seen quite a bit of change over the last few years. We have a new update on work being done to the Disney Vacation Club side of the resort.
Refurbishment Recap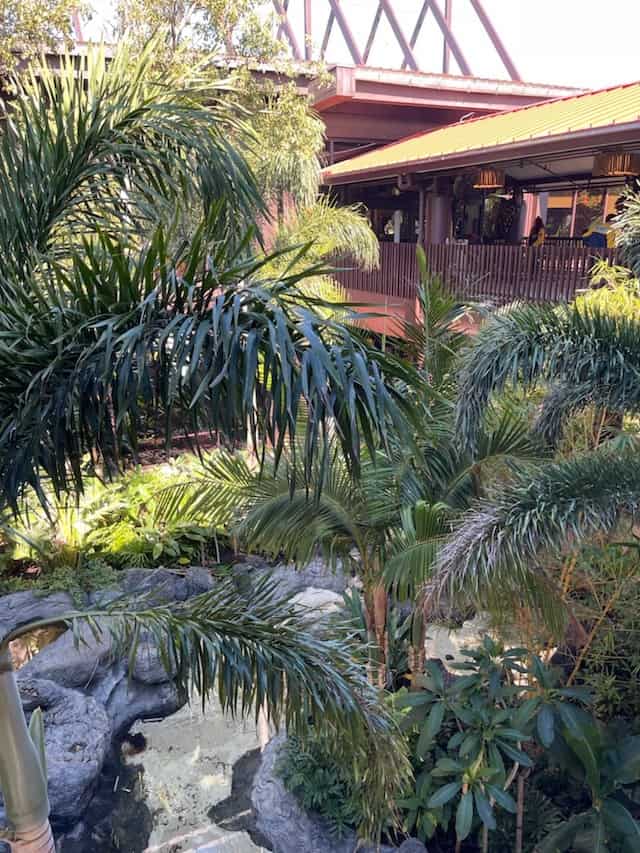 The last year and a half has featured many refurbishments around the Polynesian resort. There are new Moana rooms and club level enhancements. There is a new arrival experience and water features at the front entrance of the resort. The old monorail platform was completely demolished and rebuilt from the ground up.
In addition, there has been working being done to the DVC side of the resort. The DVC side of the resort features three buildings of the Polynesian resort that were converted from regular rooms to DVC studio villas in 2015. The resort also added DVC bungalows.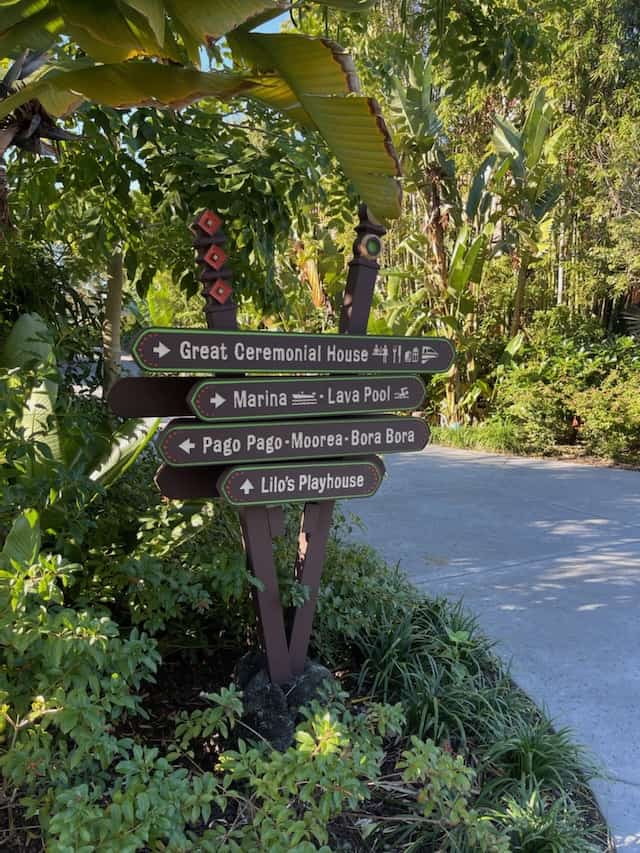 Late last summer we shared that work was beginning on the three DVC buildings. It initially looked like this would just be a quick soft goods refurbishment, however it turned out that Murphy beds were being added to the DVC studios and replacing the pull out sofas.
Last summer we had a so-so review from KtP writer Monica who stayed before the Murphy beds. I (Joe) stayed at the resort at Thanksgiving, but in a new Moana room (we loved it!). A few writers have Polynesian trips coming up so we'll see how much of a difference the Murphy bed makes.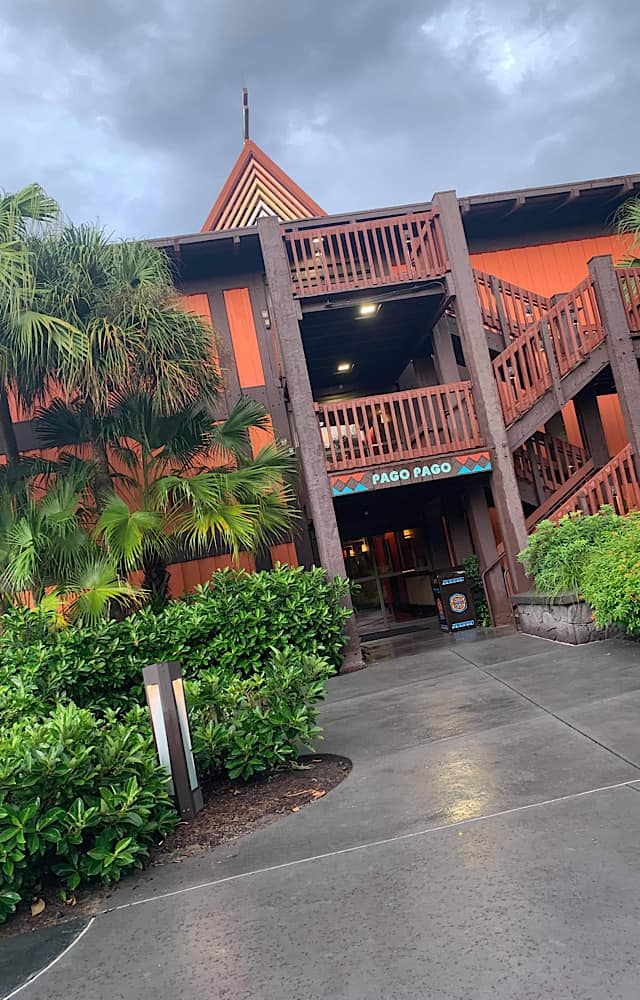 Pago Pago was the first DVC building to reopen after the refurbishment in August, while Moorea opened in early September. Tokelau was the last to open before the 50th Anniversary Celebration but only parts of the building had Murphy beds installed.
The remaining rooms still had the pull out sofa as pictured below, and some guests were staying in these rooms through the holiday season.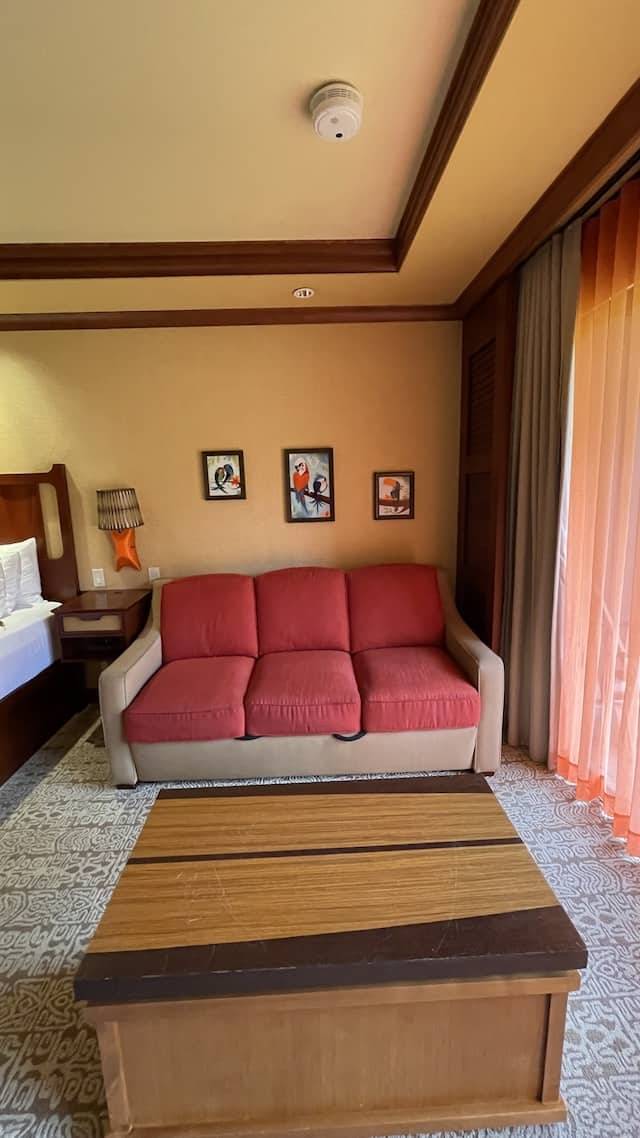 DVC Refurbishment Update
Reports indicate that all of the Tokelau rooms do have a Murphy bed installed. The sofa beds are out. There had been some conflicting reports online the last few weeks about whether or not work had resumed, but they have been completed.
In case you are not familiar, Murphy beds are popular with many Disney resort guests due to their flexibility and multi-purpose functionality. Pictured below is an example from Disney's Pop Century Resort. You can see, when closed, the bed allows for a table and chair setup as the bed is stored vertically.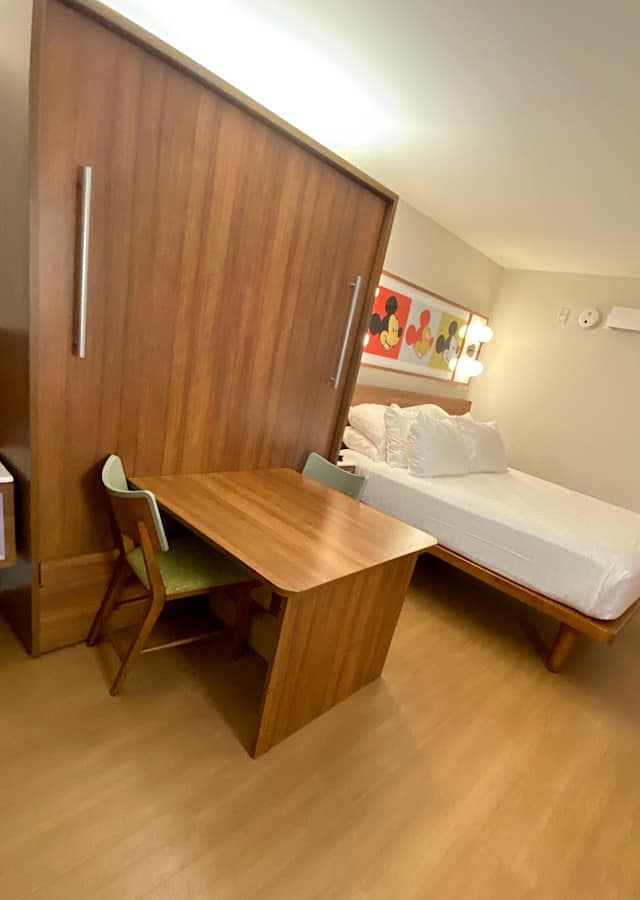 The table folds down to allow a bed to drop out for sleeping as pictured below. In the case of the Polynesian, a couch folds down instead of a table to allow the bed to drop out.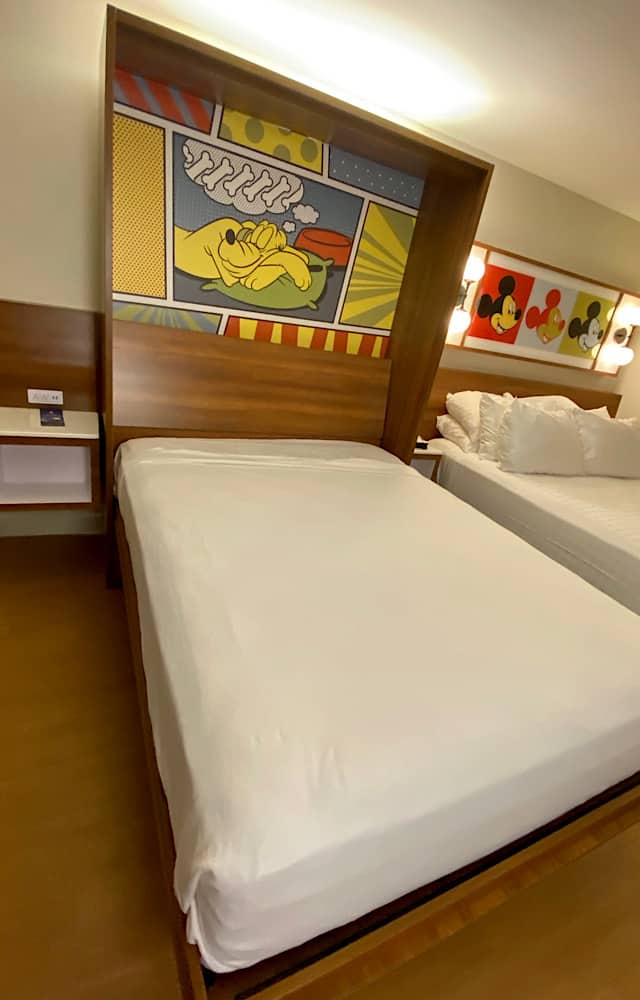 The multi-purpose use of space has been something that DVC guests have asked for over the years at the Polynesian.
Do you have a planned stay coming up at the Polynesian Village Resort? Are you a fan of the Murphy beds? Will you miss the pull out sofas? Let us know in the comments below or on Facebook!