Are you wondering whether a short trip to Walt Disney World is really worth it? Short trips are fantastic! Let's look at why you should consider taking that trip right here, right now.
To go or not to go?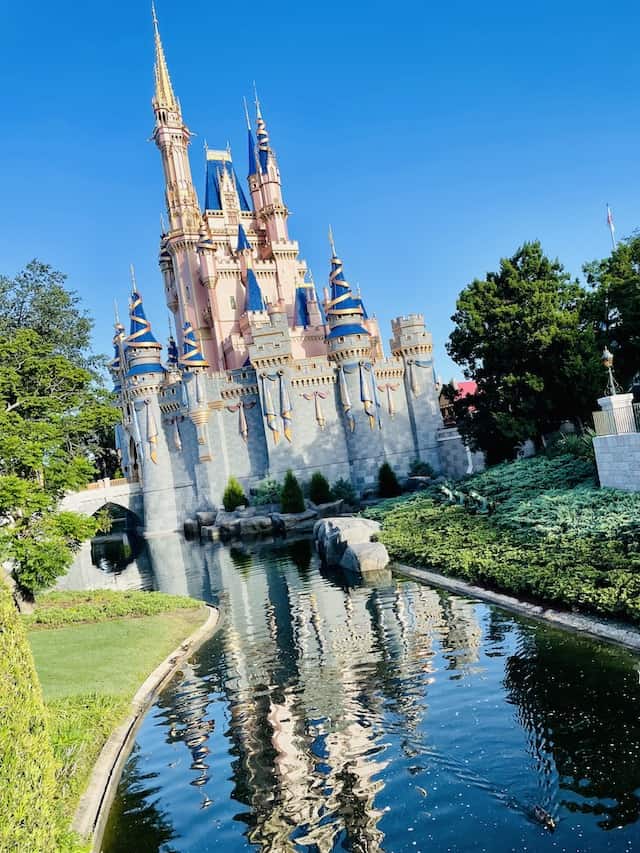 There are so many reasons to not take that trip right now. After all, we are still in the midst of a global pandemic. It seems like cases are only rising instead of dropping in many places of the country. People are hesitant to leave home again and many have decided to cancel their plans.
However, I (Maggie) feel like I was raised to always take that trip and create those memories. No matter what, there is always going to be an excuse not to take the trip. But where is the fun in that? I say go ahead and take that trip!
Besides, have you SEEN the wait times at Walt Disney World lately? Check out some of the recent wait times here. With September being a terrific time to visit combined with these short wait times, it makes me want to hop on a plane and go right now!
Short trips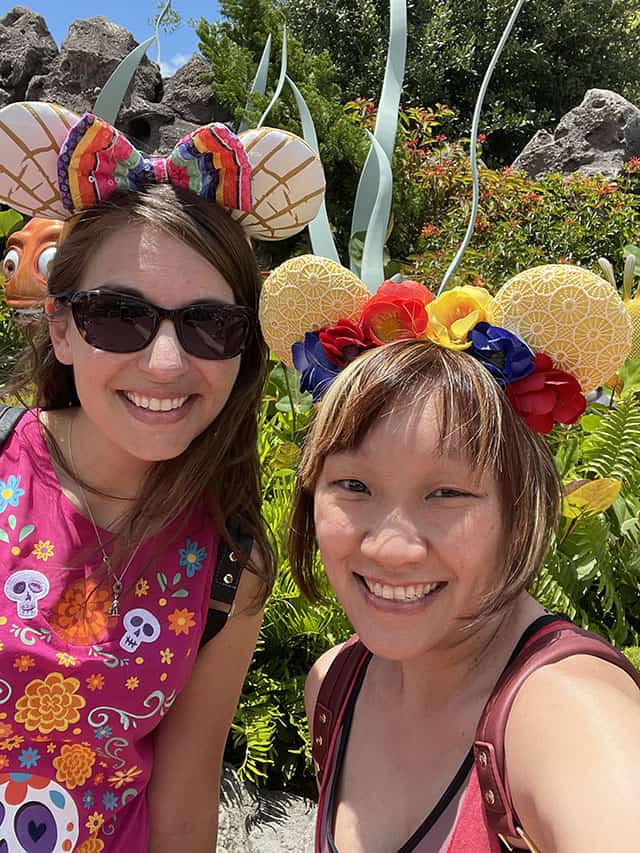 Usually when I have visited Walt Disney World, we have almost always stayed at least a week. I always feel like one week is long enough to enjoy everything I want to do.
However, sometimes you do not always have that option. What if you just want to go for a quick weekend? Maybe you only have so much time off to take. This is where taking a short trip is a perfect solution, but there are many factors to consider to make the trip feel worth it.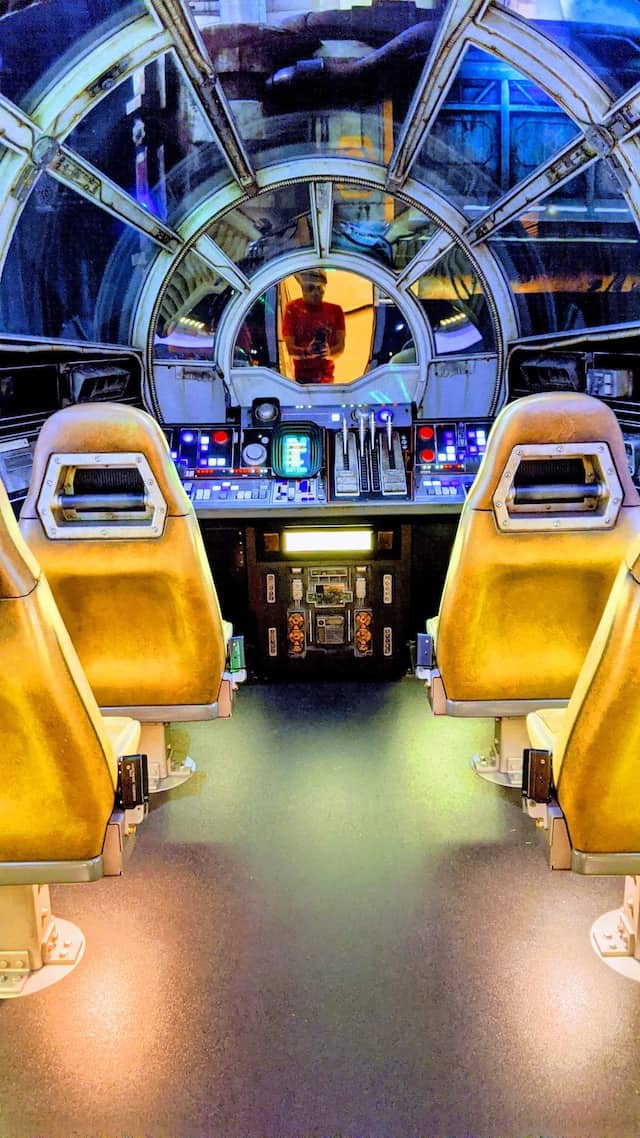 My trip is so short…but I want to do it all!
One of the frustrations with short trips is how to fit everything you want to do in only a few short days? When I visit Walt Disney World, I am one of those people who just want to do it all. I'm here to have fun!
Let me suggest the five ways you can make the best out of a short trip and still manage to enjoy yourself.
1. Pick the right resort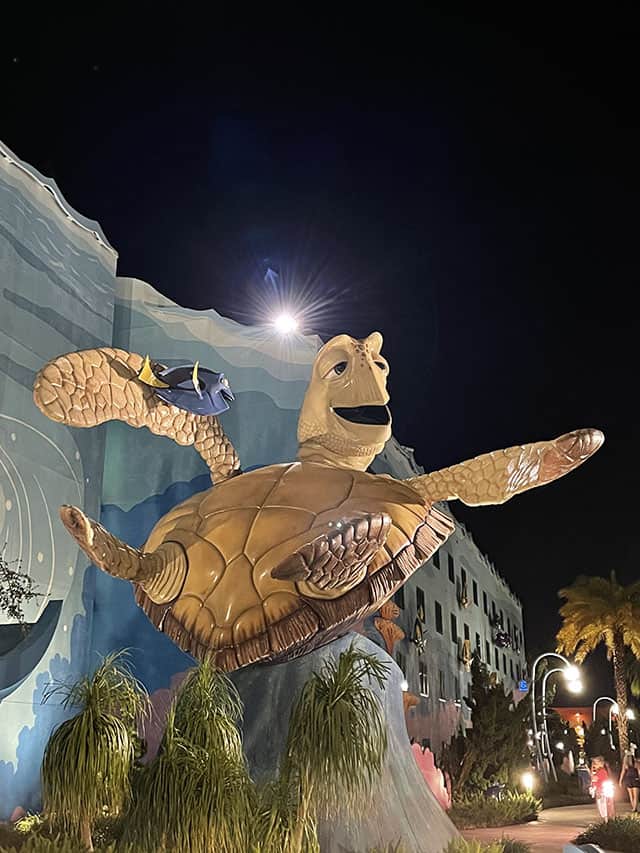 I know when I have a short trip coming, I like to think of which resort I want to stay in. Do I want it to be a value resort or is it okay to splurge a little bit and stay at one of the deluxe resorts? Most of the times I have had a short trip, I have stayed in a value resort simply because I do not want to spend a lot of money for only a few short days.
During my last short trip, my friend I stayed at Disney's Art of Animation resort. It was my first time staying here, and I thought it was great! Not only is it a value resort, but it also is on Disney's Skyliner route. Staying at one of the skyliner resorts can be a great advantage. You can read all about why Donna loves staying at these resorts in this post here.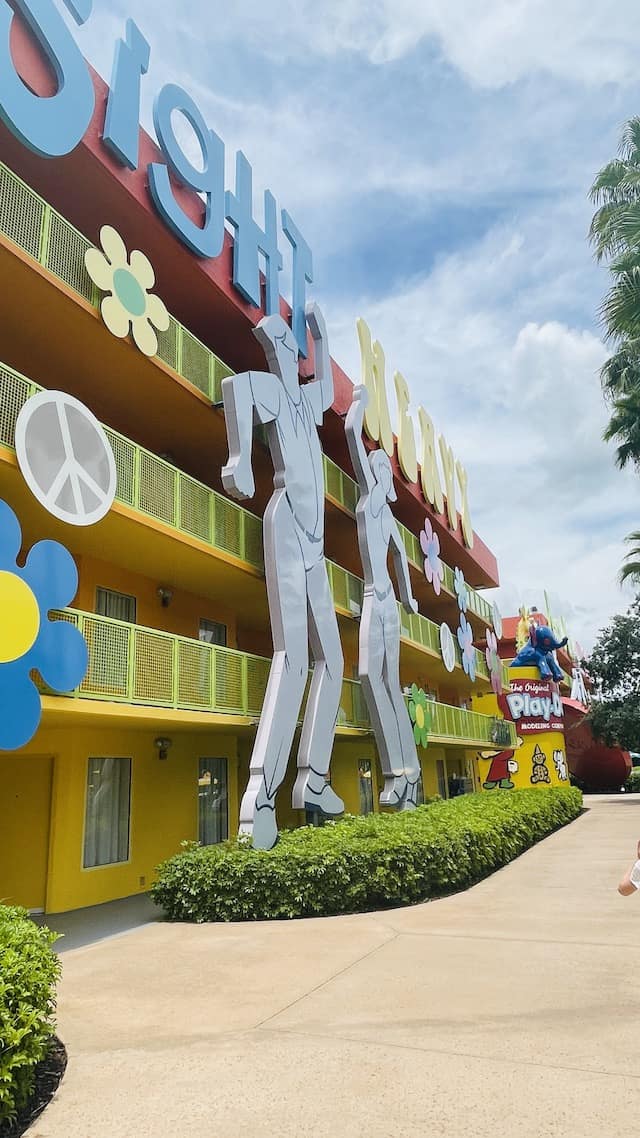 Another great value resort to stay in is Pop Century. Take a look at the complete guide to staying at this resort and check out this post to help decide which building might be best for you.
If you think you would rather splurge and enjoy one of the deluxe resorts, do that instead! You might consider staying at Disney's Grand Floridian, Disney's Contemporary Resort, or maybe even the Polynesian.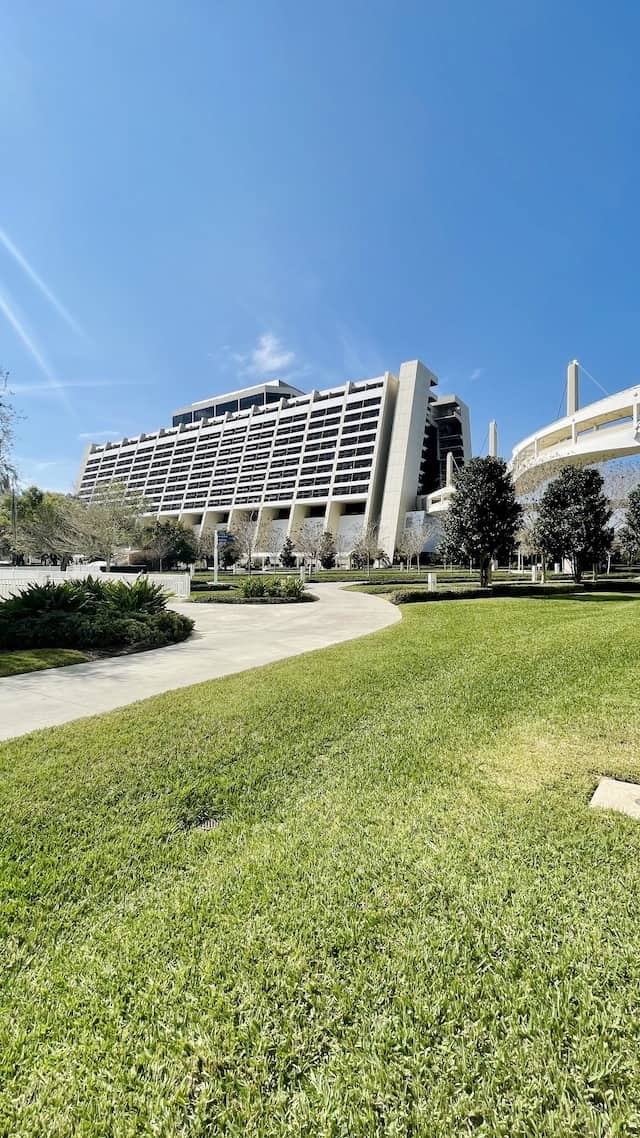 These resorts just happen to be along the monorail line, so if being close to the Magic Kingdom or EPCOT is important to you, then these could be a perfect choice.
Maybe walking to Epcot and Hollywood Studios sounds better to you. Disney's Boardwalk Villas, Yacht and Beach Club, or Swan and Dolphin can help you do just that!
2. Park Hop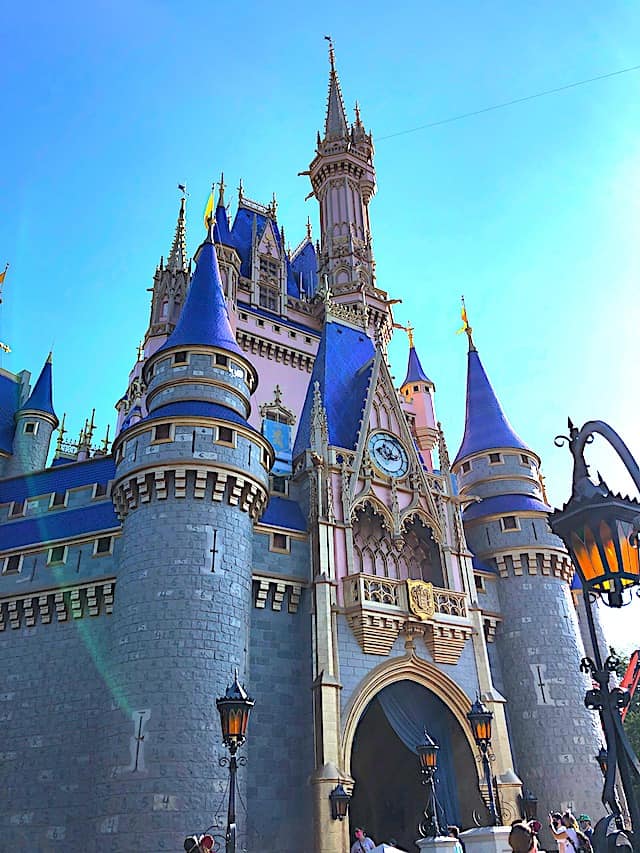 If you have a short trip, think about which parks you want to visit. It does not have to be all four. If you want to just visit the Magic Kingdom your entire trip, you can do that!
If you feel that your trip is too short and you do not have enough time to devote a day to just a specific park, take advantage of park hopping. Park hopping is a great way to visit more than one park, but I also feel like it can be a lot to do for some people.
To see just how park hopping works since Walt Disney World's reopening, take a look at this post HERE. Just be aware that there are some limitations to park hopping. Many people believe it needs to be changed, including many of us writers here at Kenny the Pirate. It really stinks to be stuck in one park when you can already be at another park doing something else!
3. Dining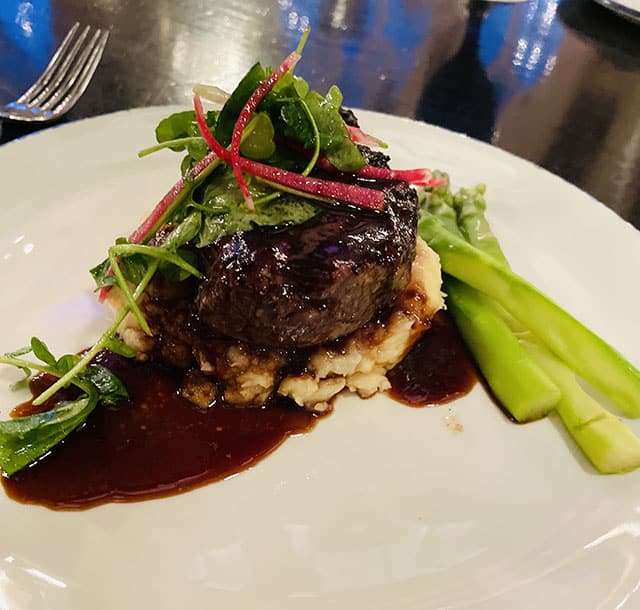 Dining is a little tricky for short trips, but you HAVE to eat! The trick is deciding whether or not you want to spend money on large sit down or character meals or just go to quick service locations the entire time.
During my trip, I knew I wanted to try a few new locations I had never been to. I also wanted to be sure my friend visited either a new or favorite place.
We felt that our trip would not be complete without visiting Cinderella's Royal Table, so we decided to eat dinner there one night. To see a review of this meal since Walt Disney World's reopening, check out Monica's post here.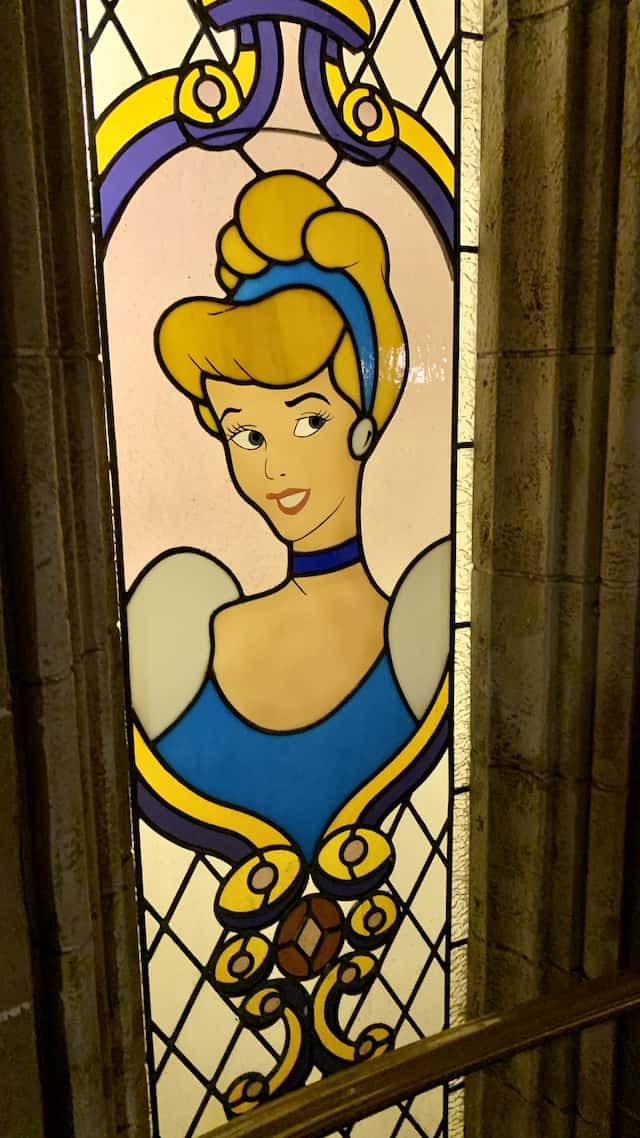 Make a late dinner reservation and enjoy walking out of an empty park on the way out!
We really enjoyed our meal and since we had a later reservation, we were able to walk out of a near empty park! We made sure to take advantage of it and took a lot of empty park pictures.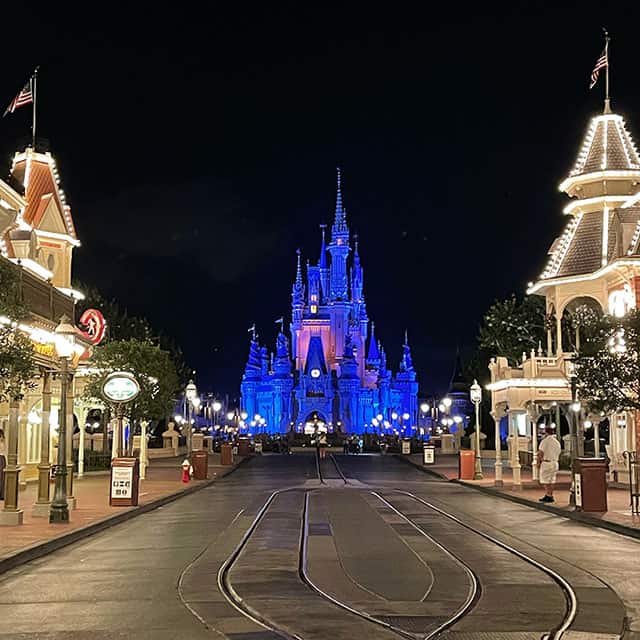 Fortunately, Walt Disney World offers a wide range of options for dining. If you are having trouble deciding on where to eat, check out some posts that readers voted on for dining at Magic Kingdom, Hollywood Studios, Epcot and Animal Kingdom.
4. Special Events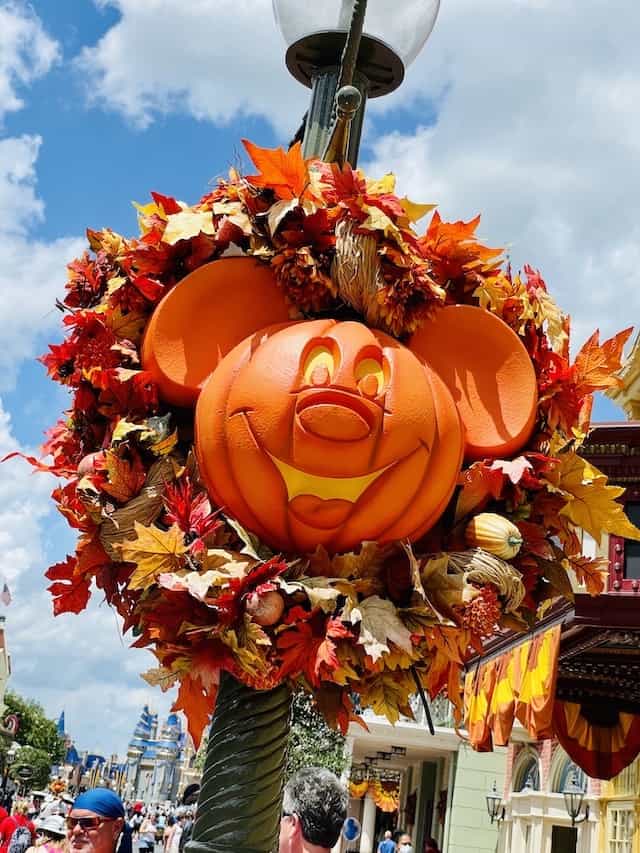 Sometimes the whole reason for taking a short trip can be simply wanting to attend a specific event. Guests might want to attend Disney's Boo Bash or Disney's Very Merriest After Hours during the holidays.
Epcot's Food & Wine Festival is also happening now. If you are thinking of attending this festival, check out some of the reviews of food booths HERE, HERE and HERE. This festival runs through November 20th, so take advantage of the short wait times and fewer crowds, and go on a short trip!
You might even want to schedule a special photo session with Capture Your Moment. Whatever your reason might be, special events make short trips even more fun and it's a great chance to make the most of a trip if you only have a few days.
5. Rope Drop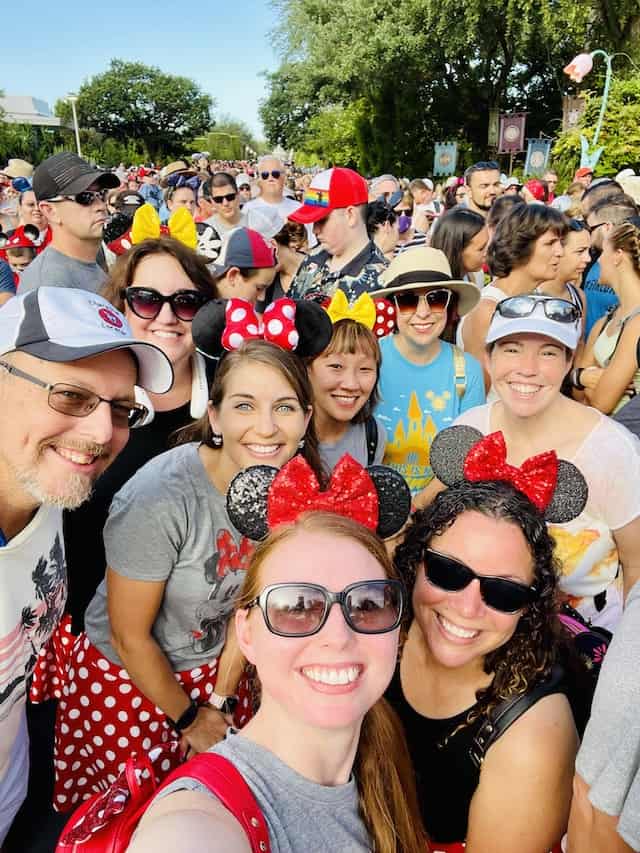 Like it or not, if you really want to squeeze in as much park time as possible, sometimes rope dropping is the answer! I (Maggie) firmly believe in rope dropping and would much rather get up as early as I can to get in as much FUN as possible early in my day.
I have never been let down rope dropping, and in my opinion, it really is the best way to take advantage of fewer crowds and waiting in shorter lines is always a plus.
Check out Donna's post on how rope dropping has been at Disney's Animal Kingdom here. Because of rope dropping, she was able to ride more attractions and have even more time in the park! Trust me, it's well worth it.
What do you think of taking short trips? Do you like short trips or prefer longer ones instead? What things do you like to do in such a short time? Tell us about it in the comments below or on our Facebook page. Keep the conversation going in our crew, too!
Maggie Baltz