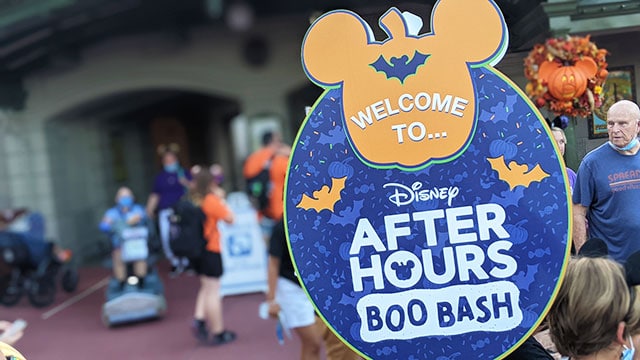 If you're attending a Mickey's Boo Bash 2021 event and spotting characters is an important part of your experience, then this guide will help you know where each character is found and what to expect from that experience.
Before we jump into the locations of the characters, let me underscore the fact that you should not expect any actual "meet and greets" with characters at Mickey's Boo Bash 2021. Instead, Disney is referring to them as "sightings" this year.
We don't know when actual meet and greets will return to Walt Disney World. Some characters still pop up and appear at a distance from guests for distanced selfies and interactions, but none are close enough to touch or receive an autograph.
Think of Mickey's Boo Bash as an After Hours event with a few characters sprinkled into the event. It's not Mickey's Not So Scary Halloween Party!
Fixed location character sightings
There are a few characters who appear at the Boo Bash with fixed location appearances. From our experience, they appeared for 30 minutes, then went away for 30 and returned. We did not see any fixed location sightings after 11:30pm though.
Foulfellow and Gideon
J. Worthington Foulfellow and Gideon appeared in the movie Pinocchio. You can find these characters at the balcony of the Pinocchio Village Haus restaurant. This location is also used as an indoor treat trail and outside you can find an ice cream bar and soda cart. We found that they appeared just a few minutes after the actual event began.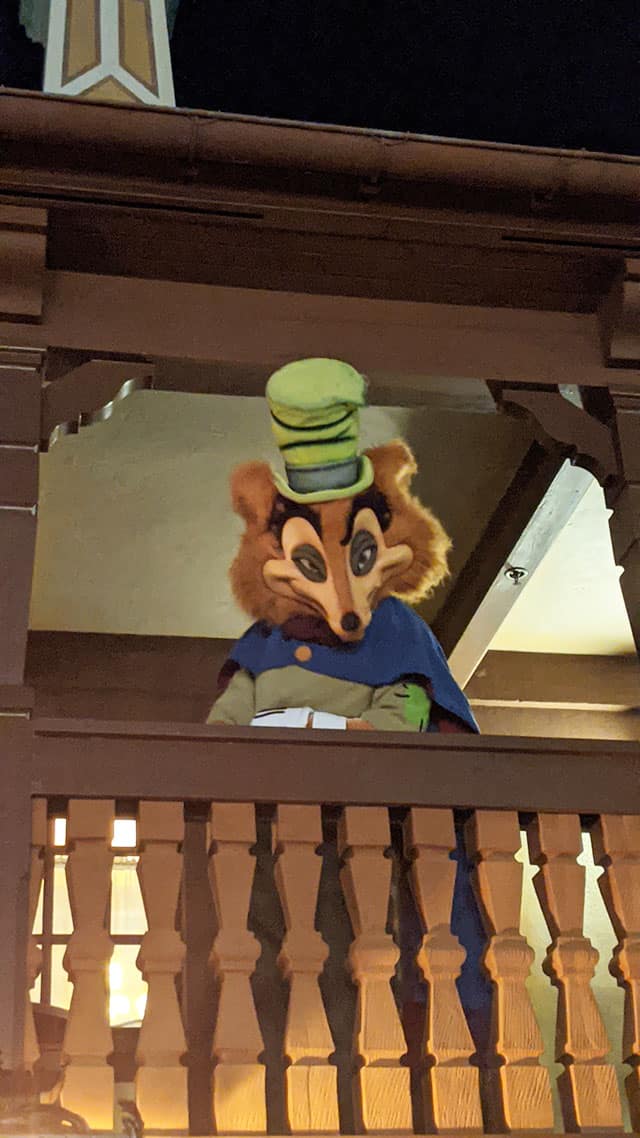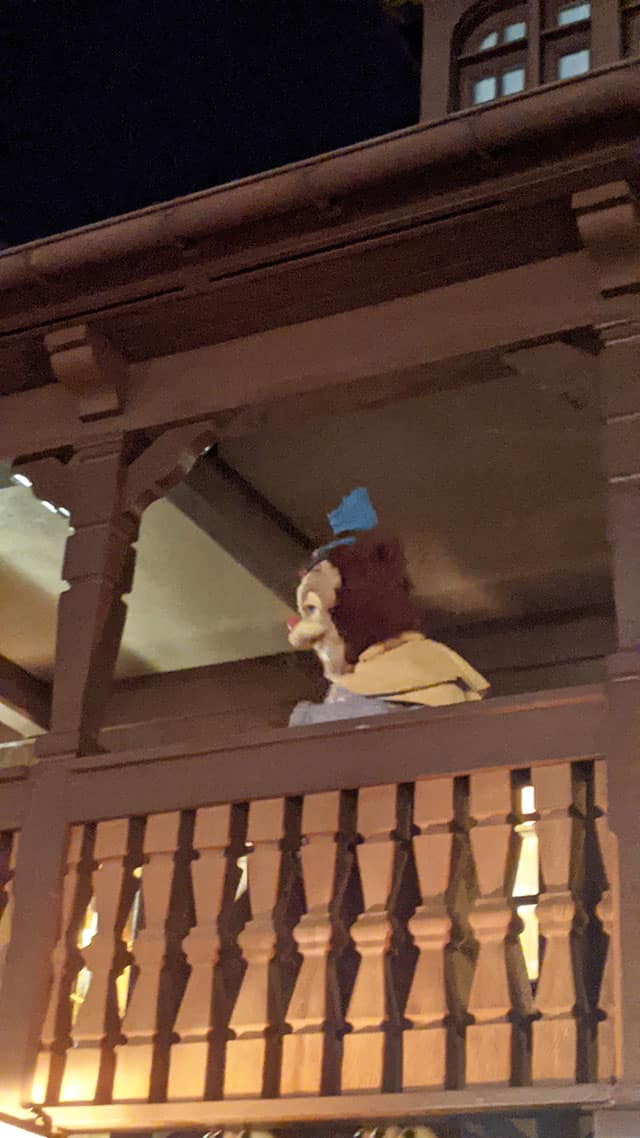 Winnie the Pooh Characters
We headed over to Tomorrowland to see if any characters appeared at the DJ Dance Party, but there were none to be found. There were 3 Cast Members dancing with kids though. So, we went to find the Winnie the Pooh character group.
We found them located on the porch of the Crystal Palace Restaurant. When we arrived, we found all 4 of the characters appearing for distanced selfies. These characters were actually the closest ones to guests of the evening. We were told later that sometimes only 2 would appear and we were informed that the ramp had been closed off later in the event as well.
Piglet as a butterfly
If you've been waiting for your opportunity to see pigs fly, this is it!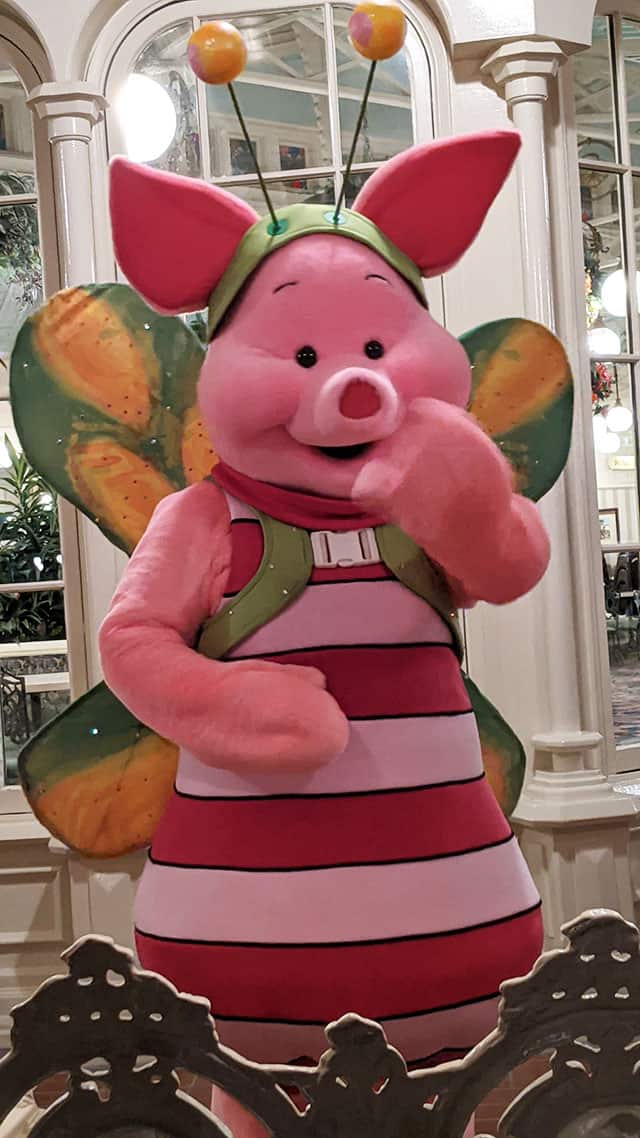 Eeyore as a clown
It's funny to see the always down in the dumps Eeyore dressed as a clown, right?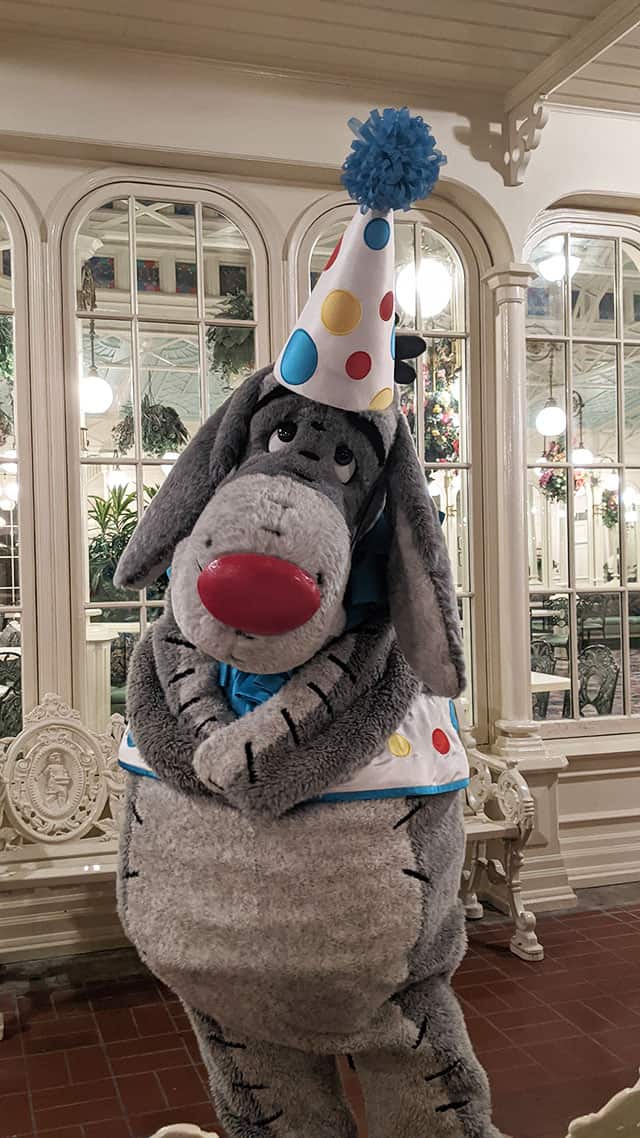 Winnie the Pooh as a Honey Bee
We chatted with Winnie about how he can now create an unlimited supply of his beloved hunny.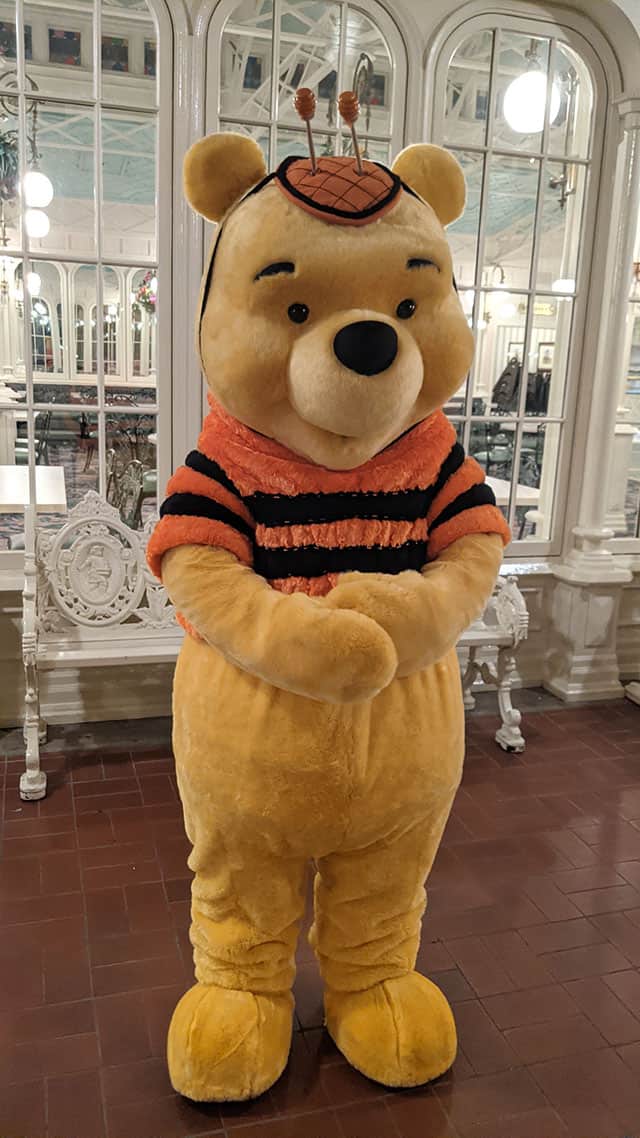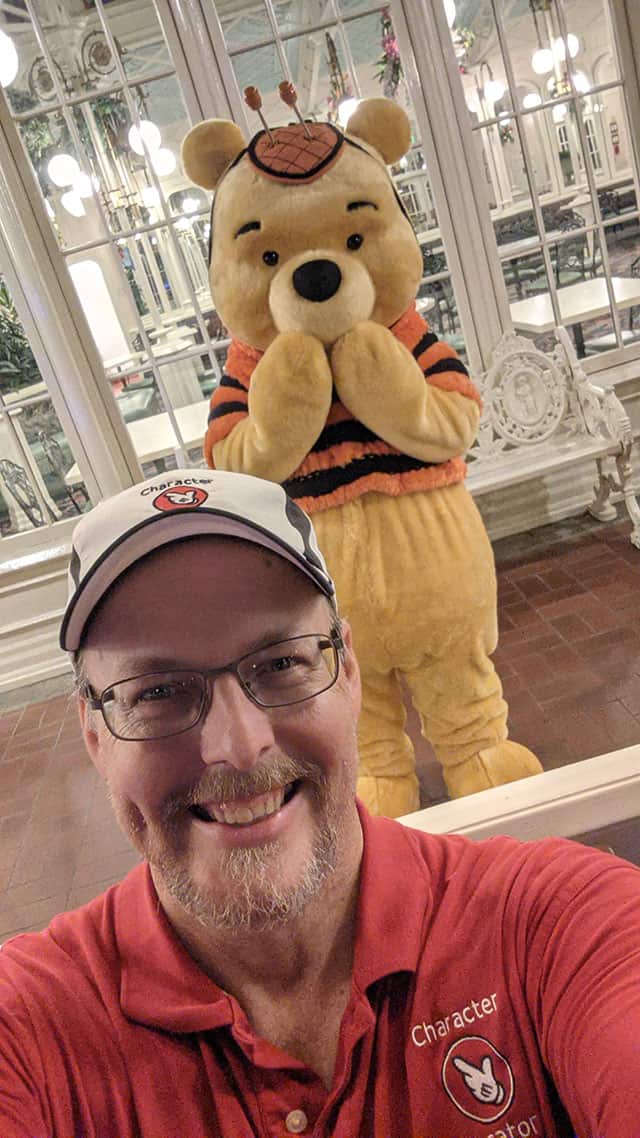 Tigger as a Pirate
This was the first pirate character sighting of the evening. There will be two more.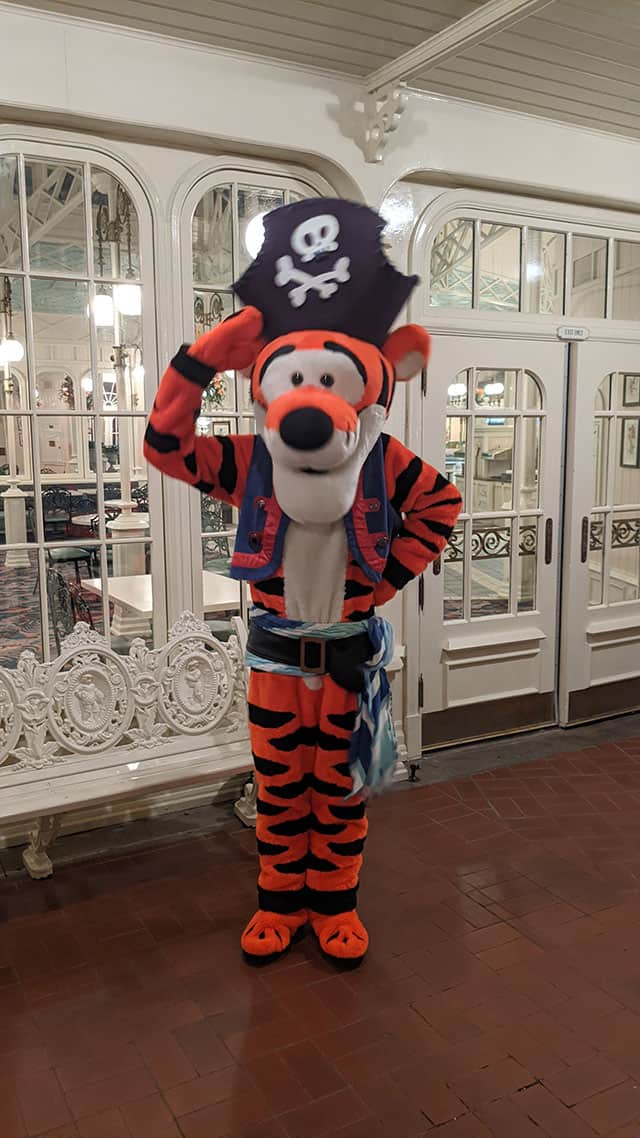 Chip n Dale
Chip n Dale appeared on the balcony between the Country Bear Jamboree and the gift shop. They alternated with the Cadaver Dan signing group. Chip appeared as a pirate and dale was a vampire.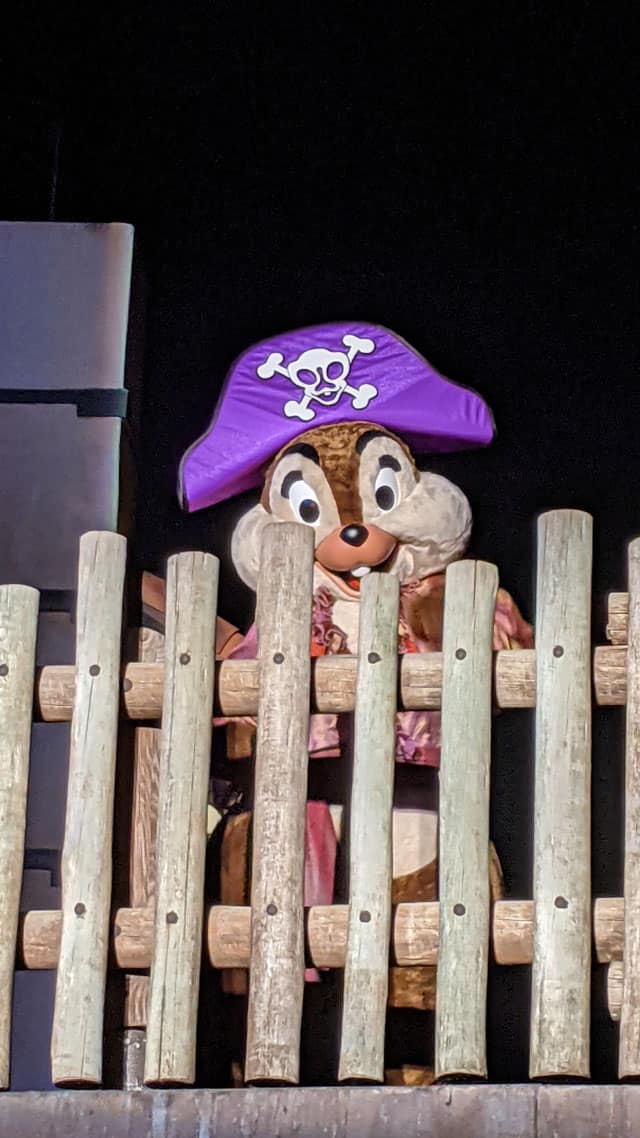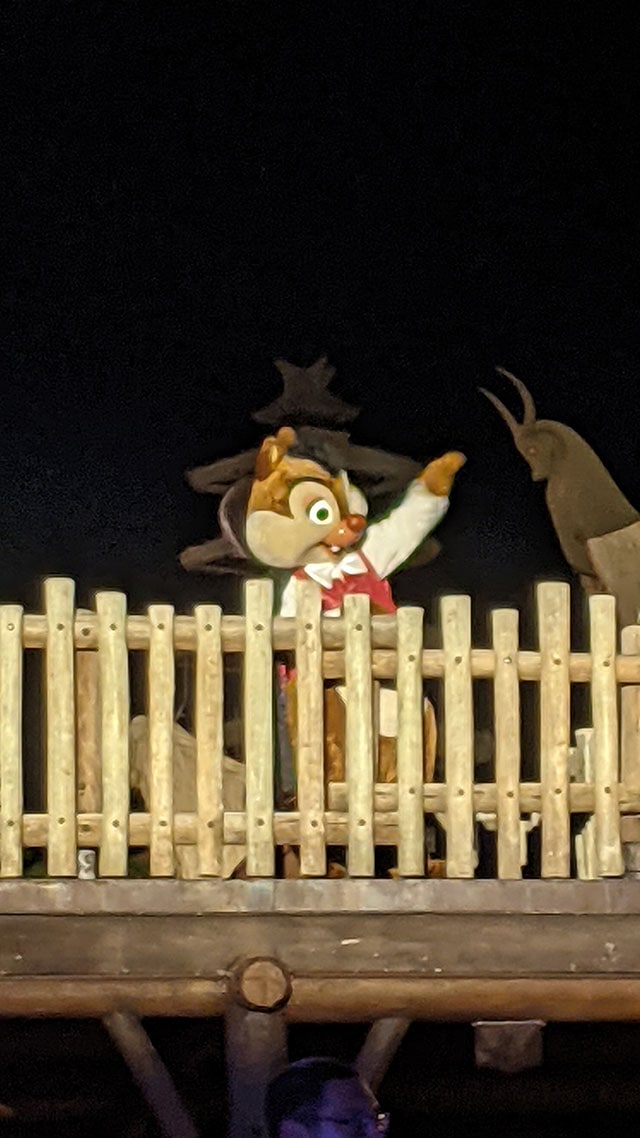 Pirate Goofy
Our final pirate character sighting was Pirate Goofy. He appeared at the stage that is across from Pirates of the Caribbean.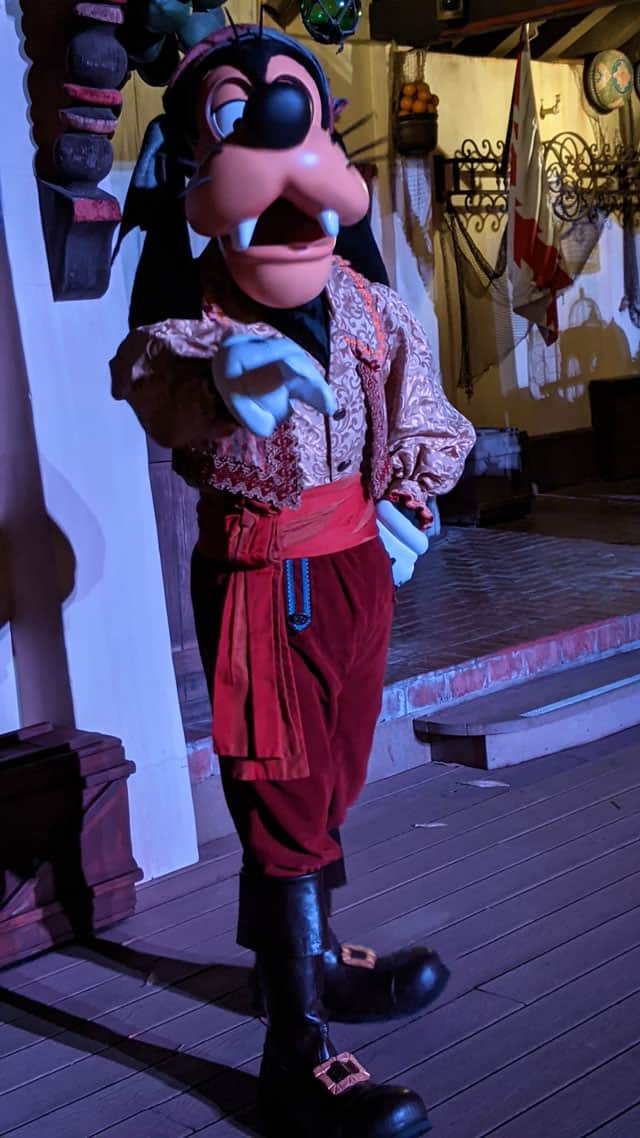 Ghosts at the Haunted Mansion
Outside the Haunted Mansion you'll find Madame Rinata who alternates with Madame Carlotta and Butler Broome. They are entertain with a variety of guest interaction and fun, yet corny jokes. Think of it as the Citizens of Hollywood in Haunted Mansion style.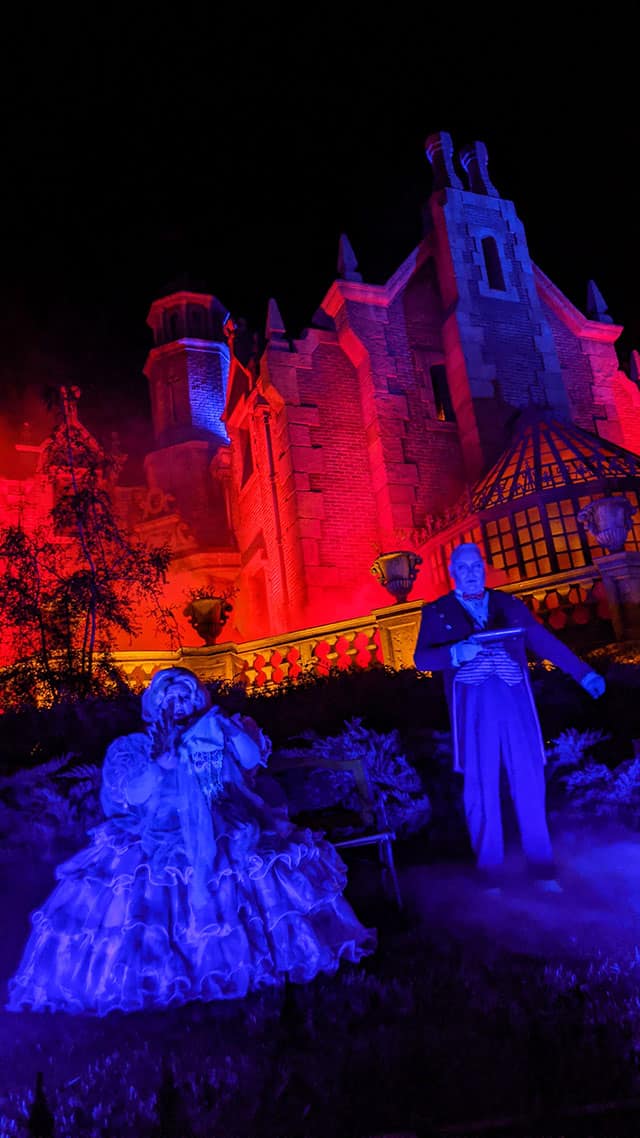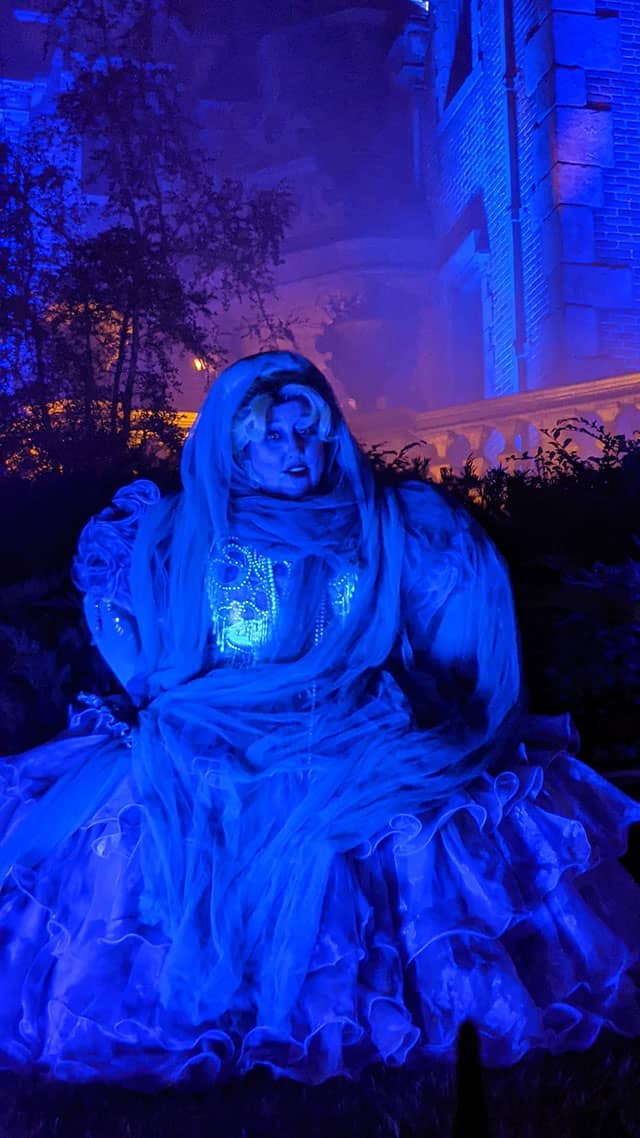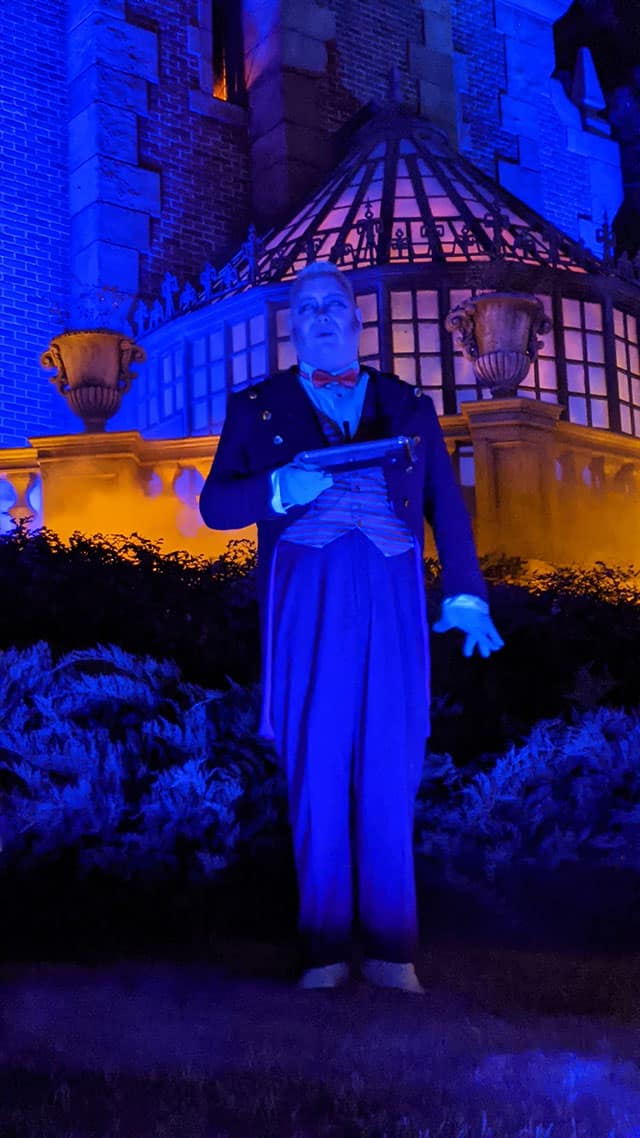 Cavalcade Character sightings
A cavalcade is a tiny portion of what used to be a much larger parade. Disney took 3 elements of the former Halloween parade and one from the daytime parade to create these mini parades that pass frequently through the night. There's no need to line up early for any of them.
NOTE: The first cavalcade of the evening, which was Mickey's Halloween Cavalcade, went from Frontierland to the Castle, then turned around and went back. The other cavalcades ran the entire route.
Disney Villains Cavalcade
The first cavalcade that we observed was the Disney Villains. We saw it in Frontierland as we like the more spooky appeal of this location versus Main Street. The best photo location for cavalcades is the area in front of the Castle. Use the Castle as a backdrop and at the end of Main Street at the Flag Pole facing up Main Street.
Here's the characters that walk in this cavalcade: Queen of Hearts, Captain Hook, Bowler Hat Guy, and Cruella de Vil.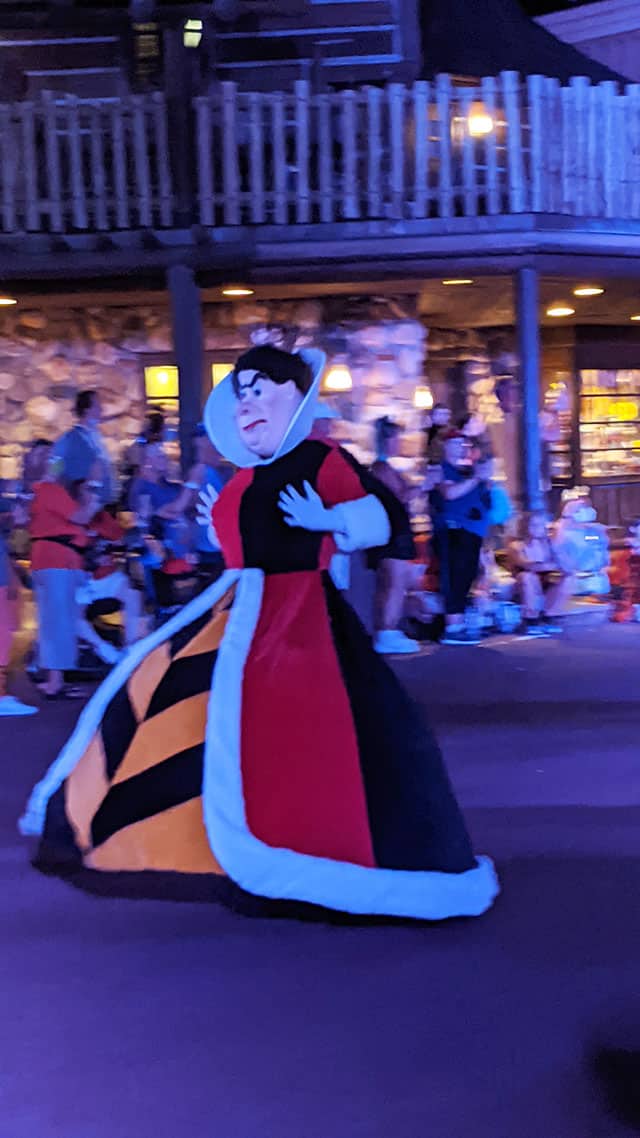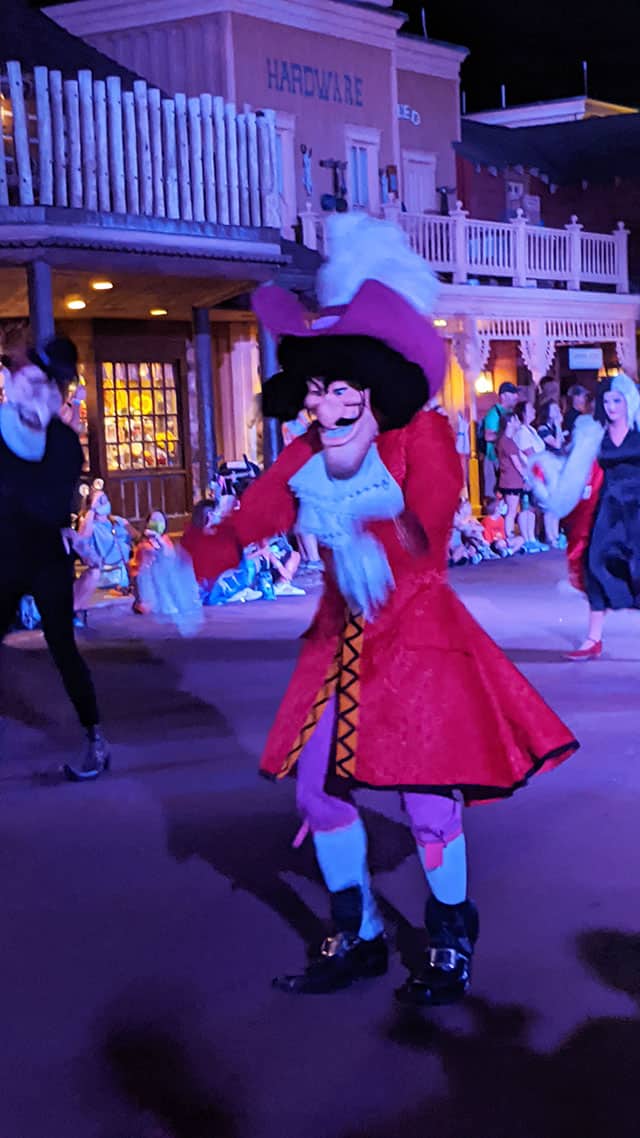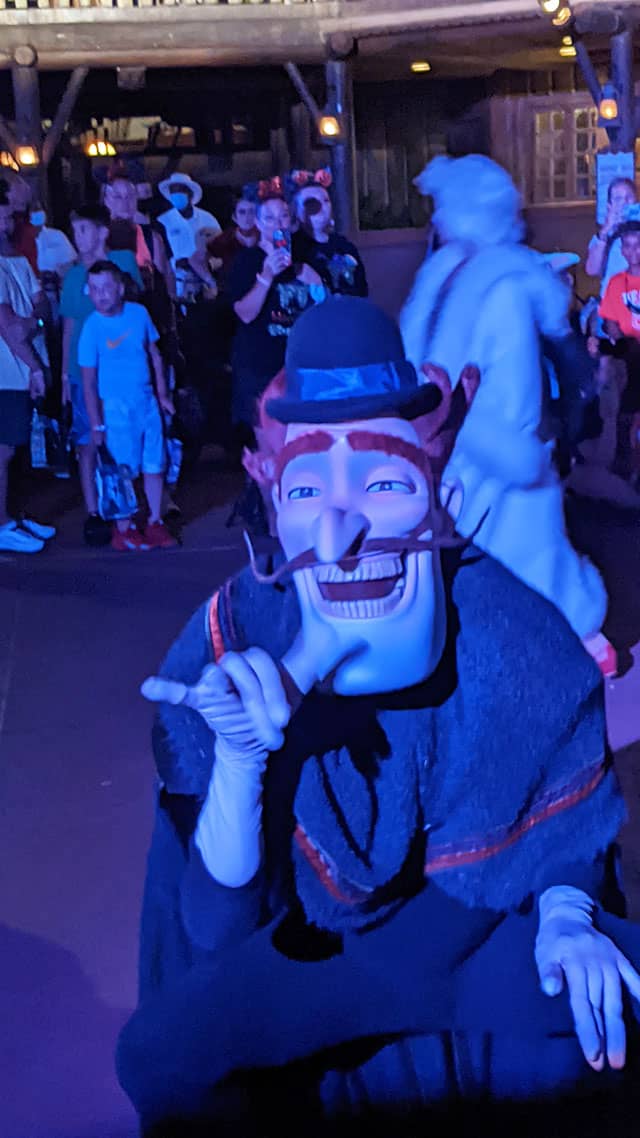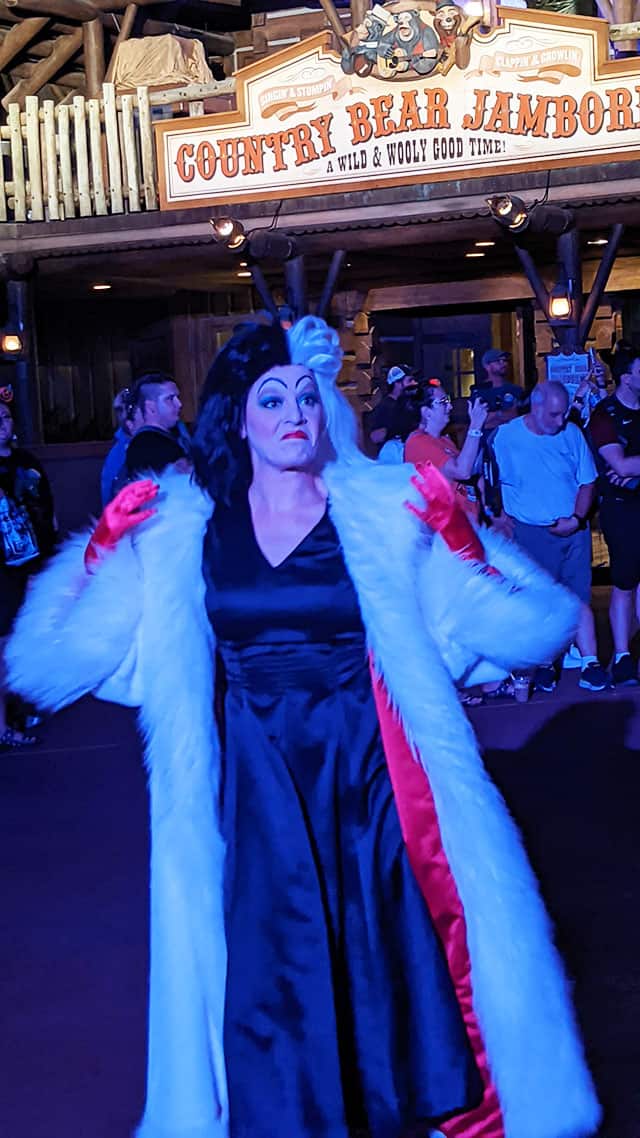 Here's the characters that appear on the actual float: Dr. Facilier, Jafar, Snow White's Queen Grimhilde.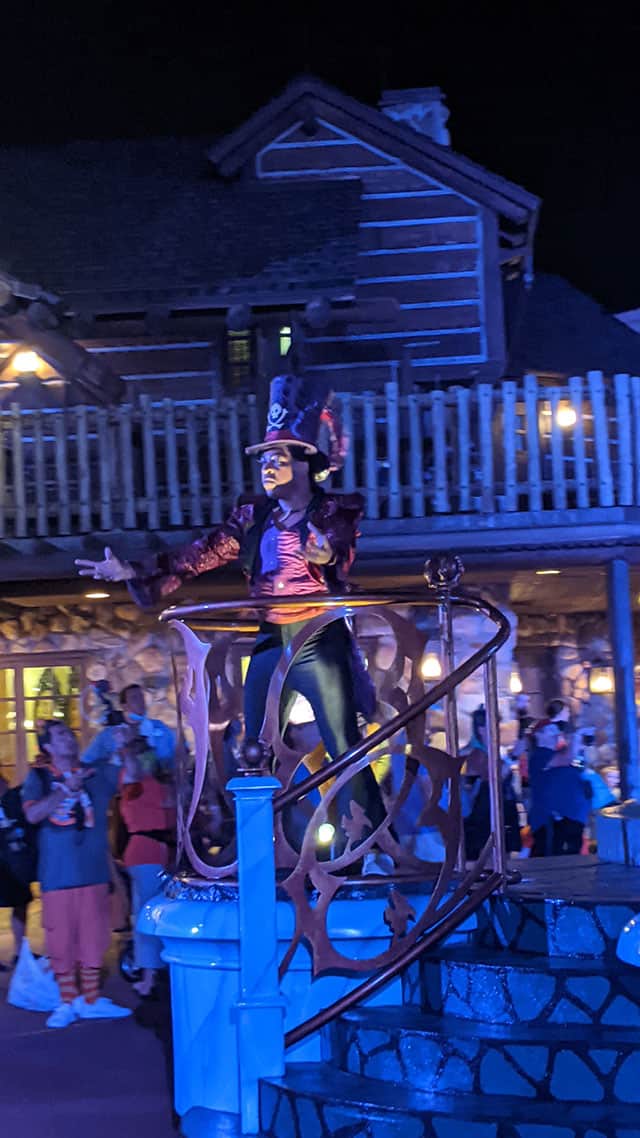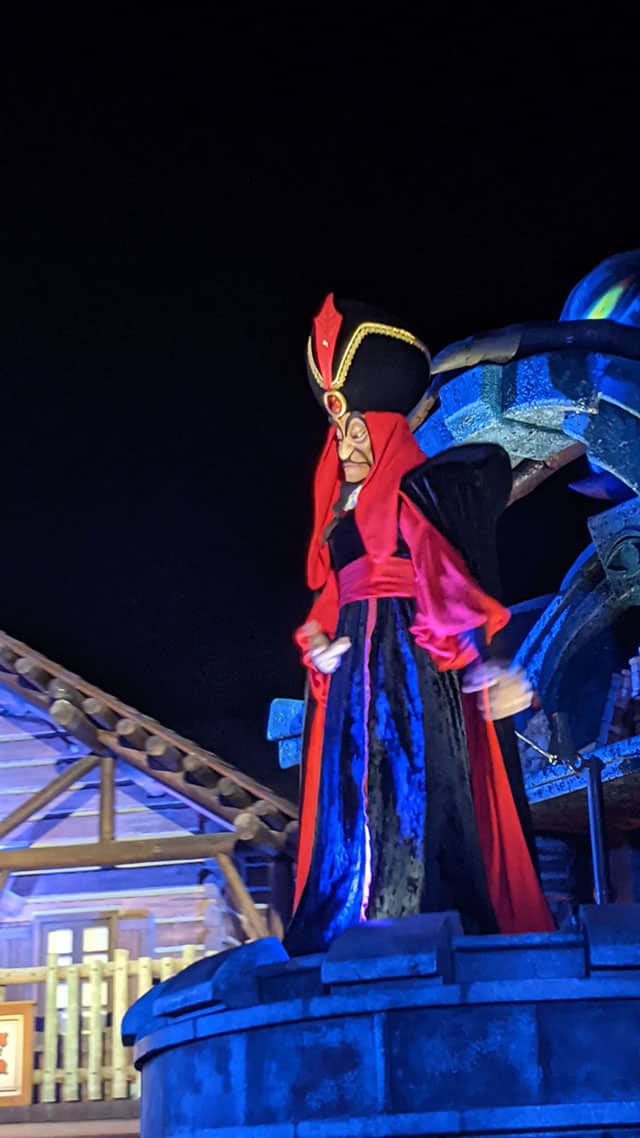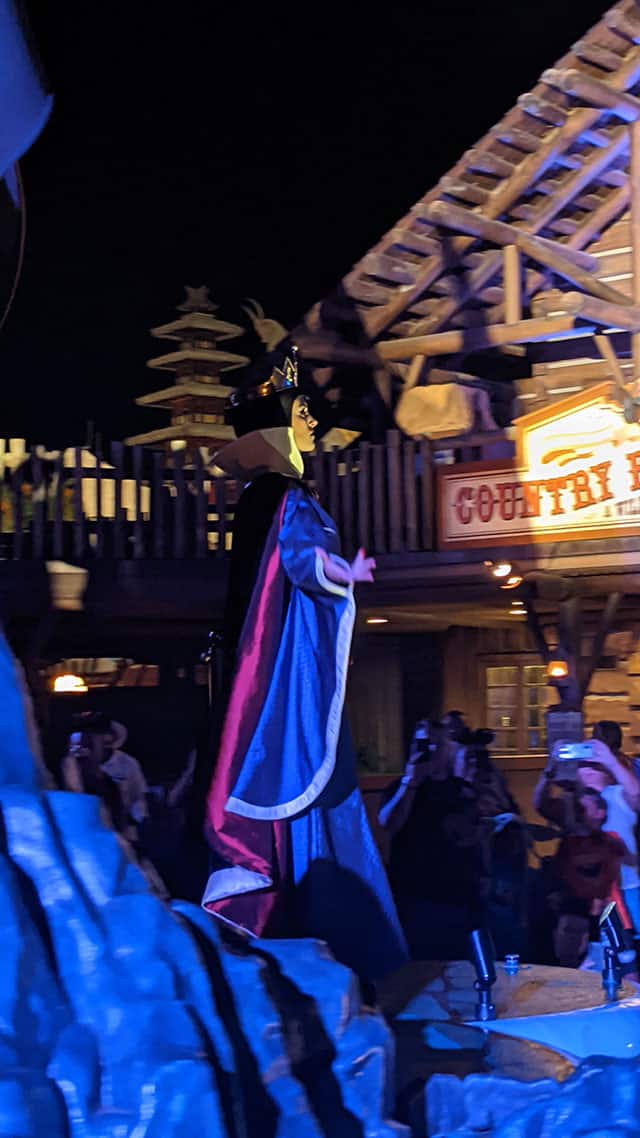 Mickey's Happy Halloween Cavalcade
Here's the characters who walk in front of the float: Pluto, Donald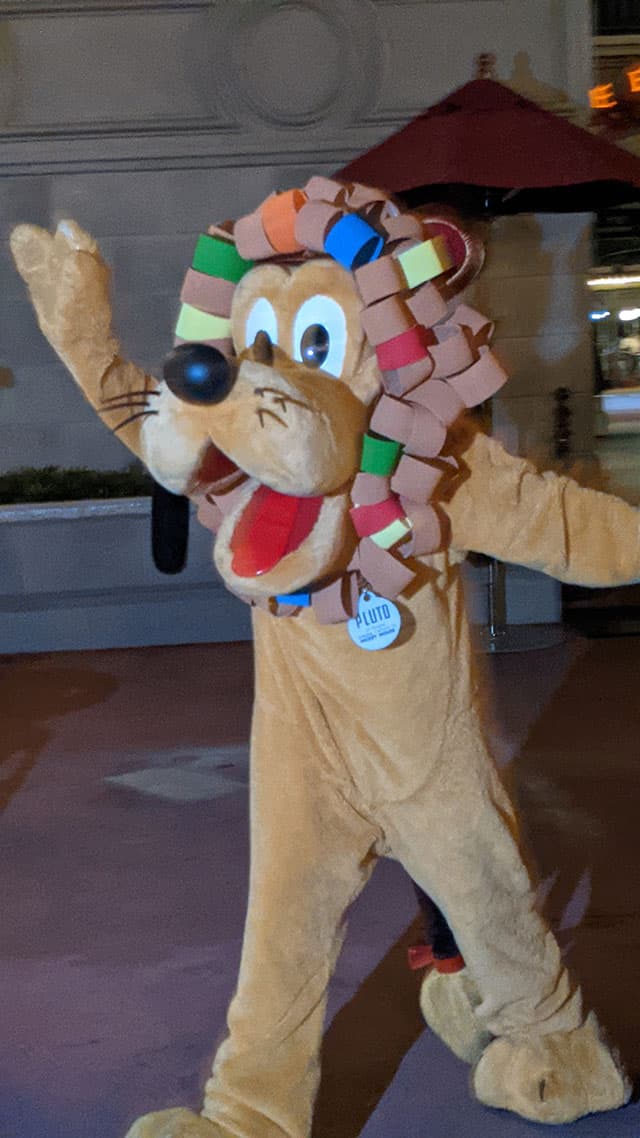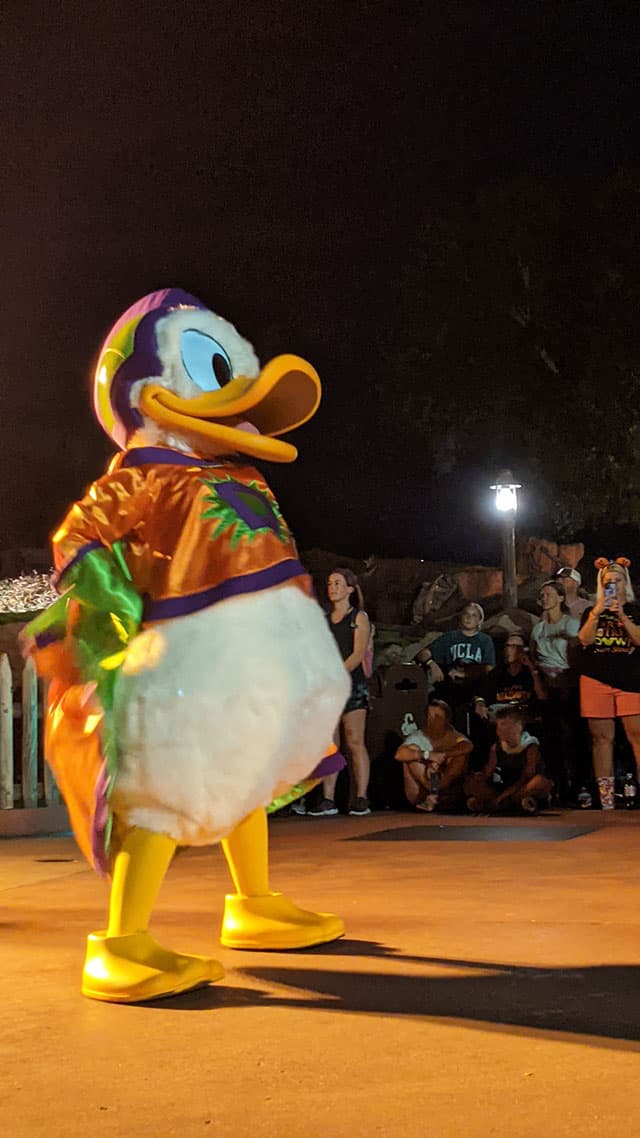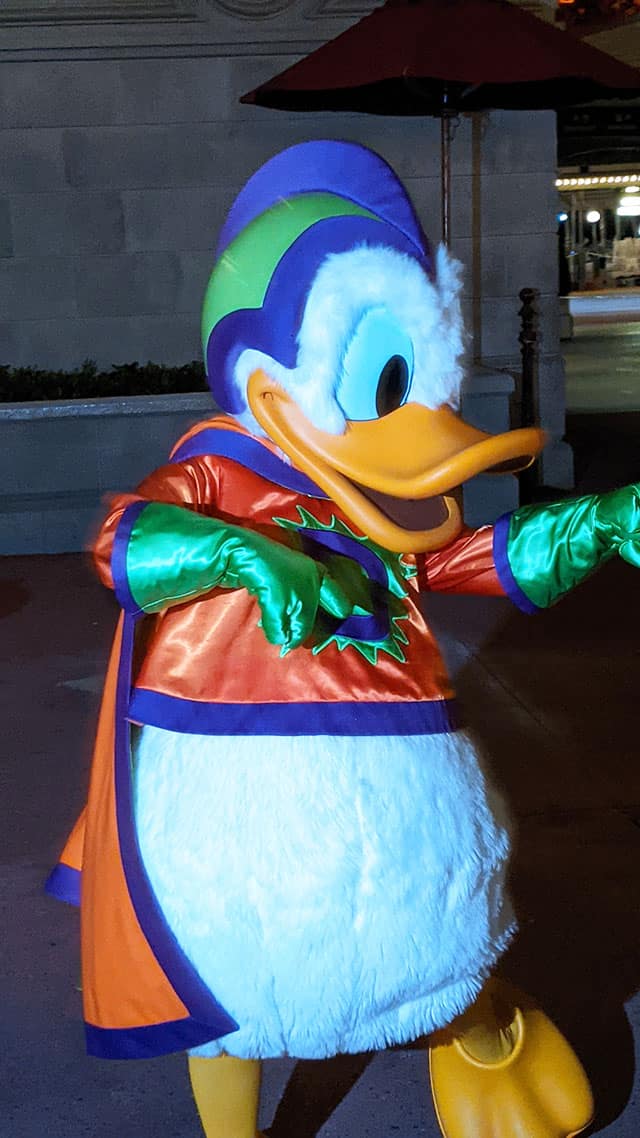 Mickey and Minnie appear on the actual float.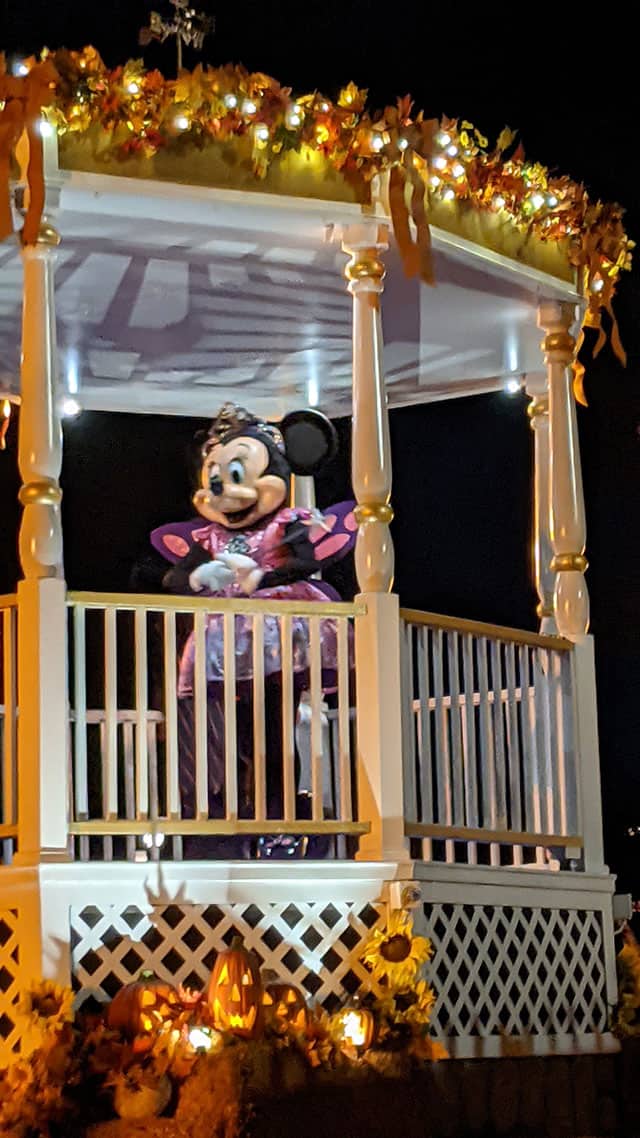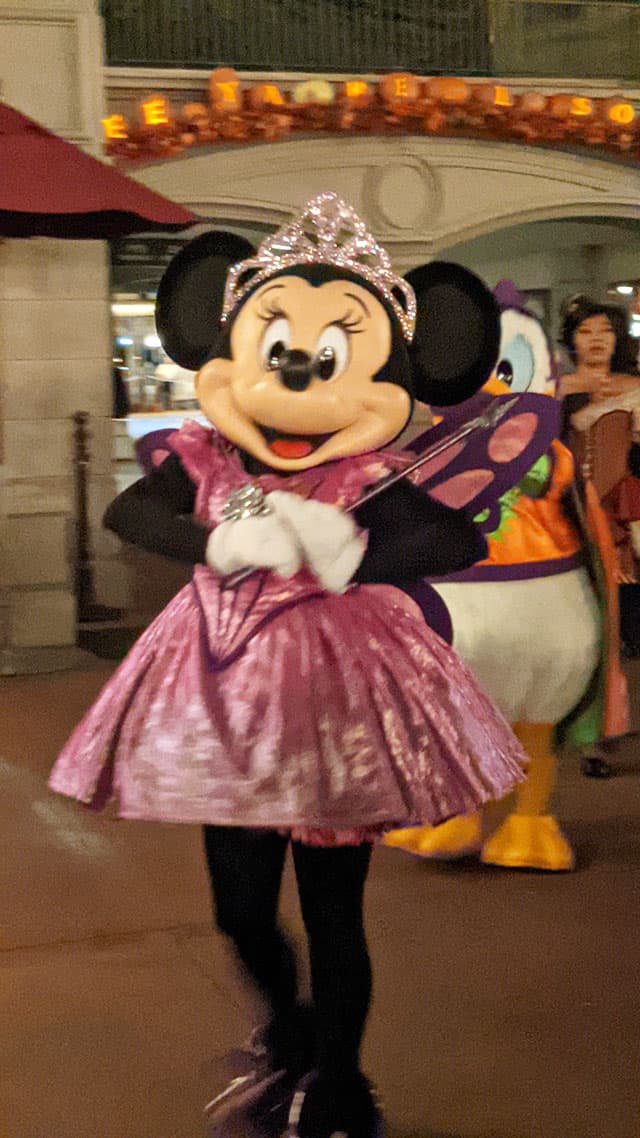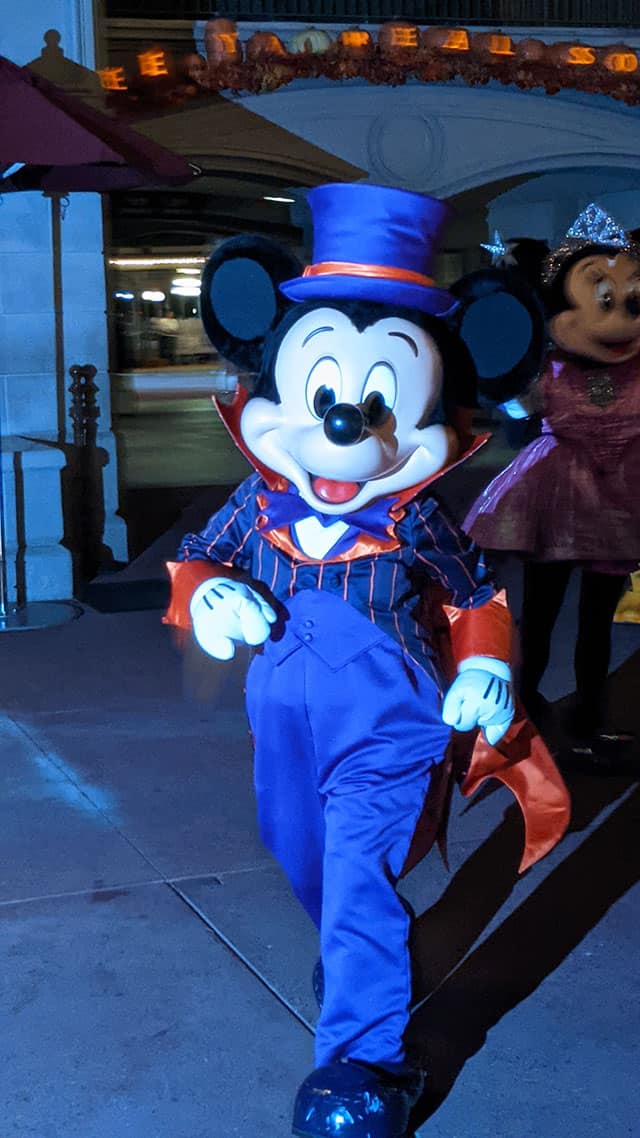 Jack's Nightmare Cavalcade
There are no characters that walk before this cavalcade. It's merely this single float with Jack Skellington, Sally and Oogie Boogie.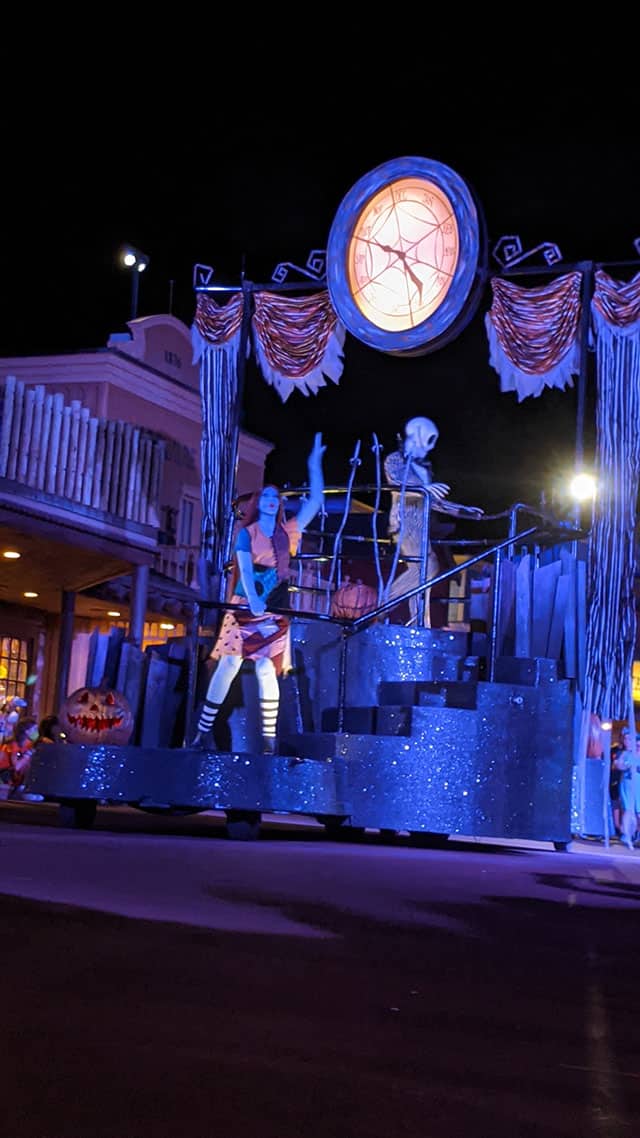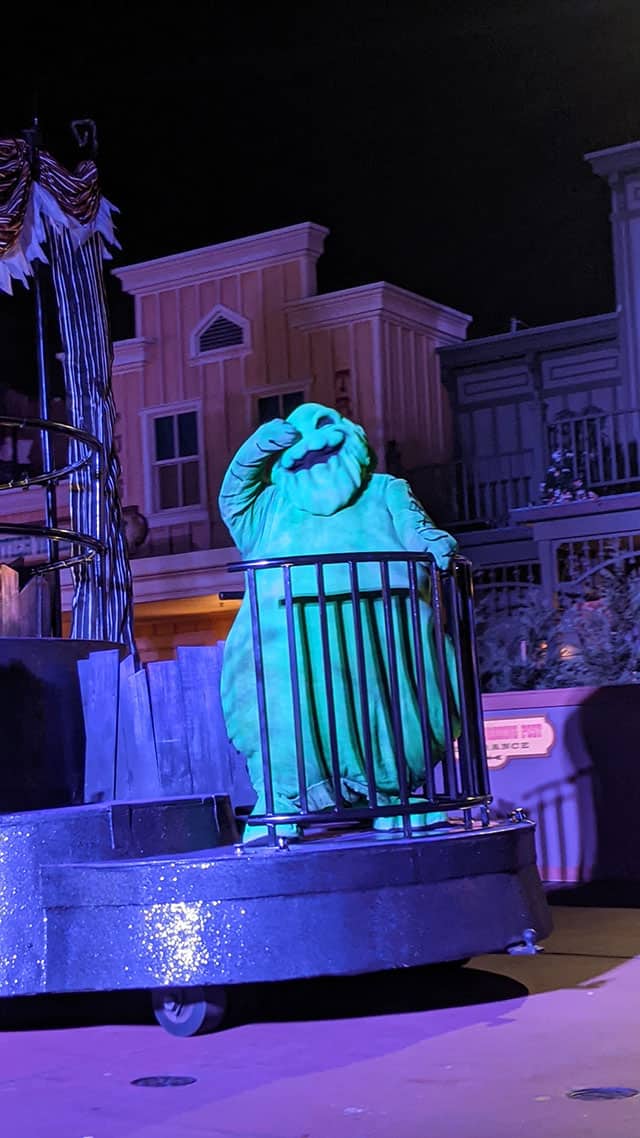 Maleficent's Fiery Prowl
The final cavalcade includes some creepy dancers and the fire breathing dragon Maleficent herself.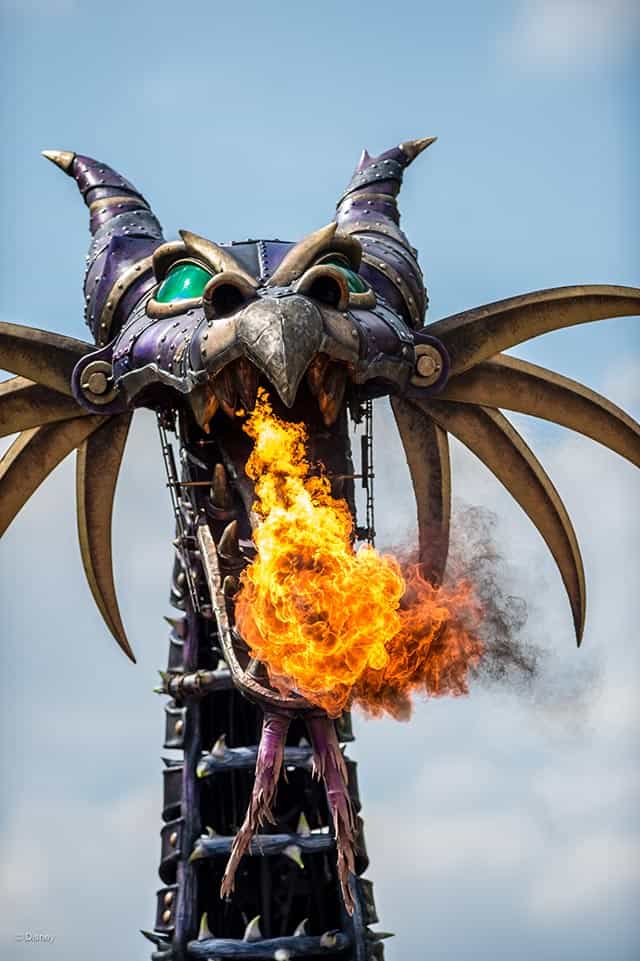 If your goal in attending this event was to meet characters you'll feel let down. If you're okay with seeing some unique costumes and shouting at them from a distance briefly, then all will be good.
The event's main benefits are the very low waits for rides and all the snacks and candy that are included in the price. As a person who controls Type 2 diabetes by avoiding sugar, there were not many options though.
What are your thoughts on the character sightings at Mickey's Boo Bash?
KtP