I am not an adventurous eater, so the International Food and Wine Festival lets me break out of my shell just a little and try some new things. However, the Hawaii booth at the Food and Wine Festival is a safe choice. What's your favorite dish there?
Food and Wine Festival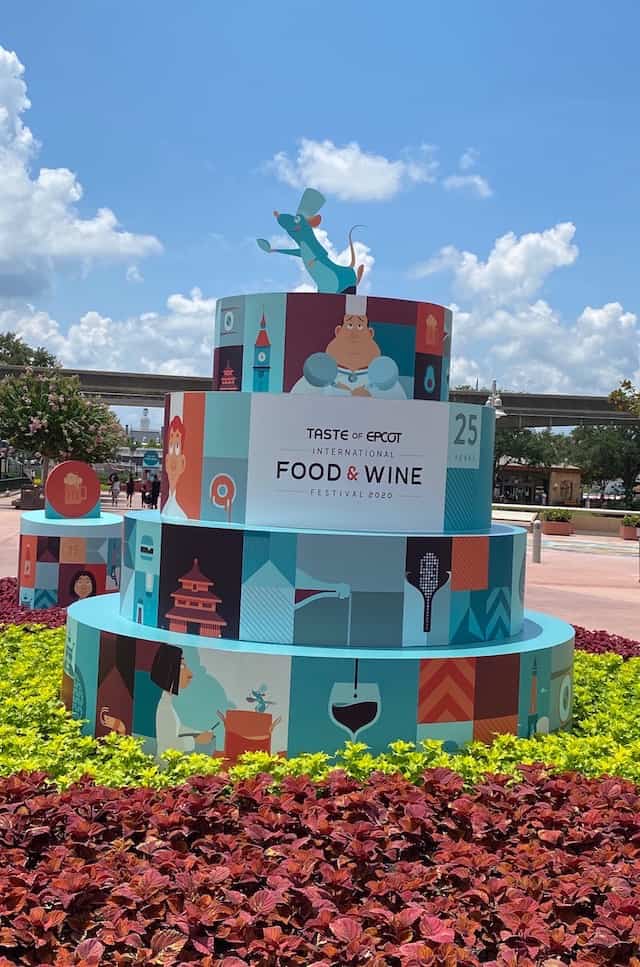 In years past, the International Food and Wine Festival is held in the fall. However, for the last two years the festival has started in July. This worked out perfectly for my (Heather) family's vacation! We would be there the first week of the festival.
Personally, I love all of the festivals at EPCOT, but Food and Wine is my favorite. I enjoy visiting all the booths and trying different foods from around the world.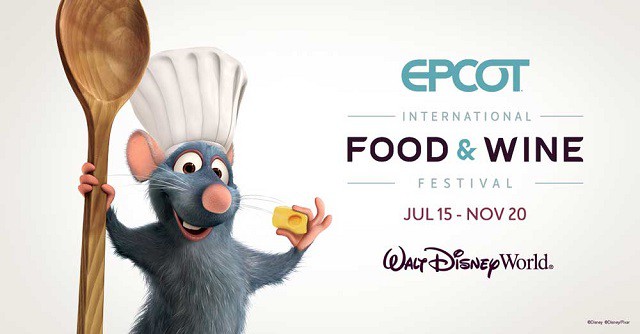 Having smaller portions makes it easier to try things I am not sure I will like. It lets people like me be a little adventurous and break out of their comfort zone with new foods.
With these perfect tasting size portions I am able to have old favorites and still try new ones. However, it is important to remember how much you are spending because these tasting portions can add up quickly!
One thing I am disappointed in is that not all the booths opened at the start of the festival. There are several booths that will not open until October 1st! Unfortunately, I won't have another visit during the festival so I won't be able to try them.
Reviews of Food and Wine Festival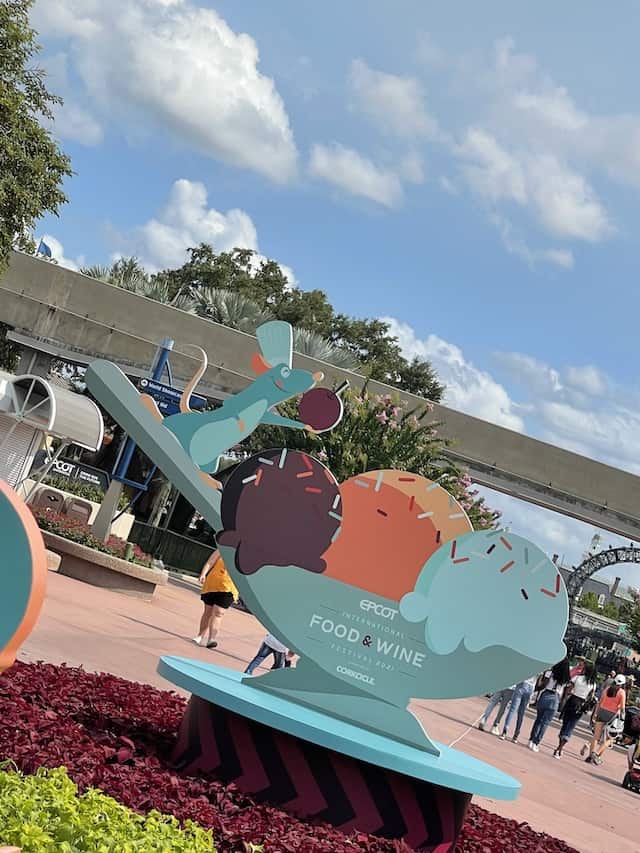 Most of the Kenny the Pirate writing crew was in EPCOT for opening day of the International Food and Wine Festival! We were in the park trying the foods from different booths to give you HONEST reviews!
We do not work for Disney and we want you to enjoy your visit to the fullest, so we always give you it to you straight! During our visit we were able to try several different booths.
A favorite among us writers was the Canada booth. That steak and soup (even in the heat) is one not to be missed! Read the full review on Canada's booth HERE.
Some other booths that we have visited and shared our thoughts on are Flavors From Fire, Noodle Exchange, Hops and Barley, Donut Box, and the Rotunda Bistro.
Hawaii Booth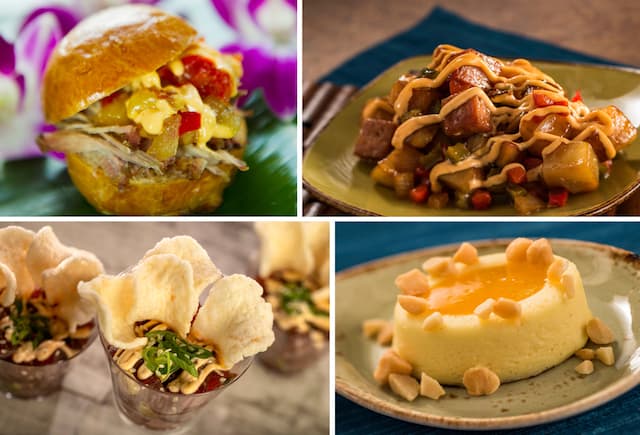 One of the booths I visited this trip was Hawaii. This is a booth I have visited during previous festivals so it is a favorite of mine.
Hawaii's booth is located near Disney Traders. Here you will find four food offerings and three beverage options.
Here is the menu:
Food:
Kālua Pork Slider with Sweet-and-Sour DOLE Pineapple Chutney and Spicy Mayonnaise
Teriyaki-glazed SPAM Hash with Potatoes, Peppers, Onions, and Spicy Mayonnaise
Tuna Poke with Eel Sauce, Spicy Mayonnaise, and Crispy Shrimp Chips (new)
Passion Fruit Cheesecake with Toasted Macadamia Nuts (Emile's Fromage Montage)
Beverages:
Kona Brewing Co. Hanalei Island IPA, Kailua-Kona, HI (new)
Florida Orange Groves Sparkling Pineapple Wine, St. Petersburg, FL
AULANI Sunrise: Vodka, DOLEPineapple Juice, and Grenadine
Kalua Pork Slider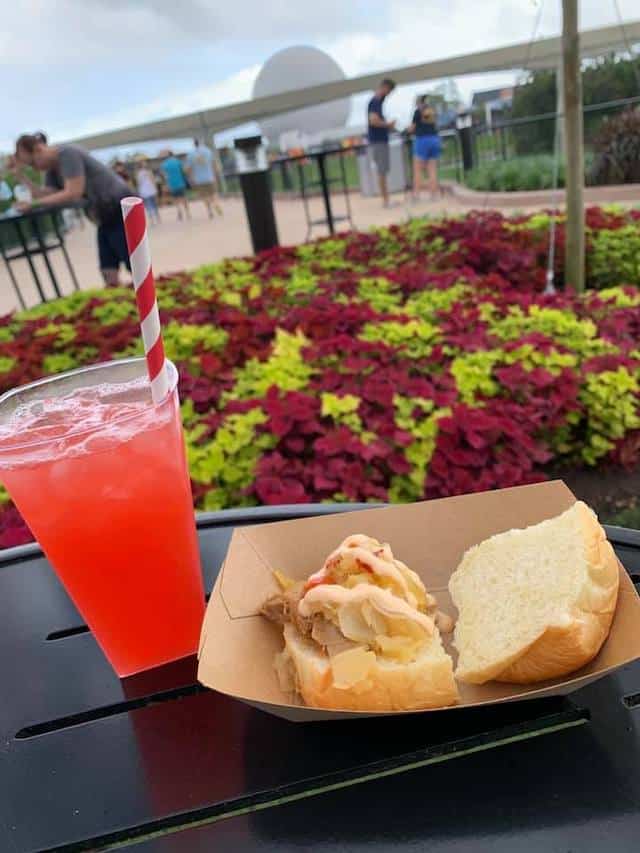 I chose the Kalua Pork Slider and the Passion Fruit Cheesecake. My mother was vacationing with me, so we shared these items. Another perk of Food and Wine Festival is that when everyone orders something and shares the tasting portions, it means you can try more things!
The Kalua Pork Slider is one of my favorites. I have gotten this a few times over the years and is one I continue to get. It has not disappointed yet!
The pork is tender and has lots of flavor. The Sweet-and-Sour DOLE Pineapple Chutney adds just the right amount of sweetness without being overpowering.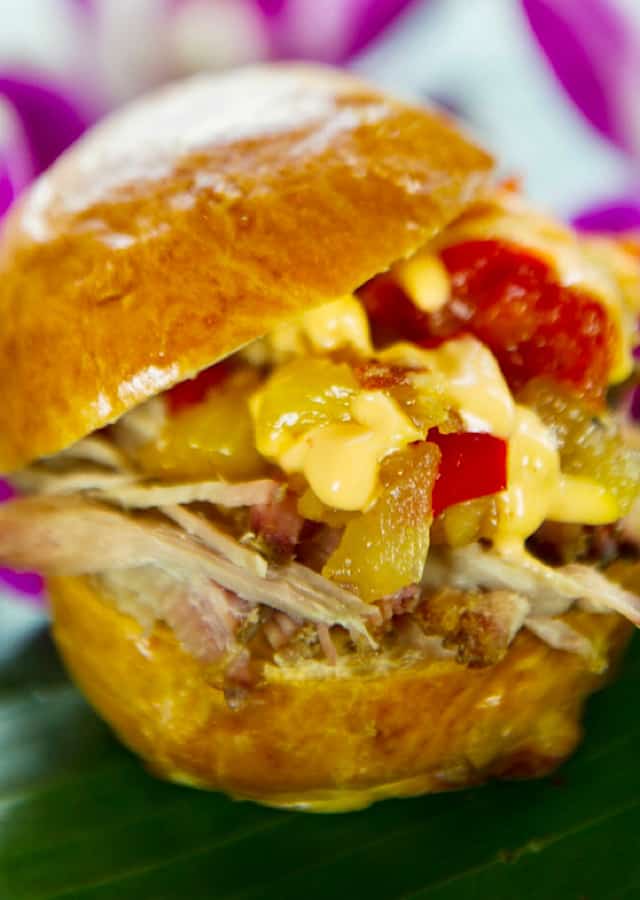 The spicy mayonnaise finishes off the slider with a little kick! I enjoy spicy foods so I could even take a little more of this mayonnaise.
The portion was decent, however, maybe a little bit more pork would have been perfect. I did feel the bread to pork ratio was slightly off.
Passion Fruit Cheesecake
The Passion Fruit Cheesecake was a good size. Even with sharing this dessert, I felt there was enough.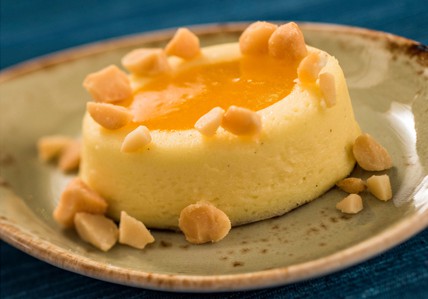 The cheesecake was smooth and creamy. However, it wasn't anything extraordinary. It reminded me of any cheesecake you could get at the parks.
Don't get me wrong, it was still good, just not something I felt stood out among other cheesecakes I have tried. Also, I am not a big fan of macadamia nuts, so I could have passed on that part.
Overall I felt it was a good dessert, but I may try something different the next time I visit. There are so many options at the festival, I will have lots to choose from!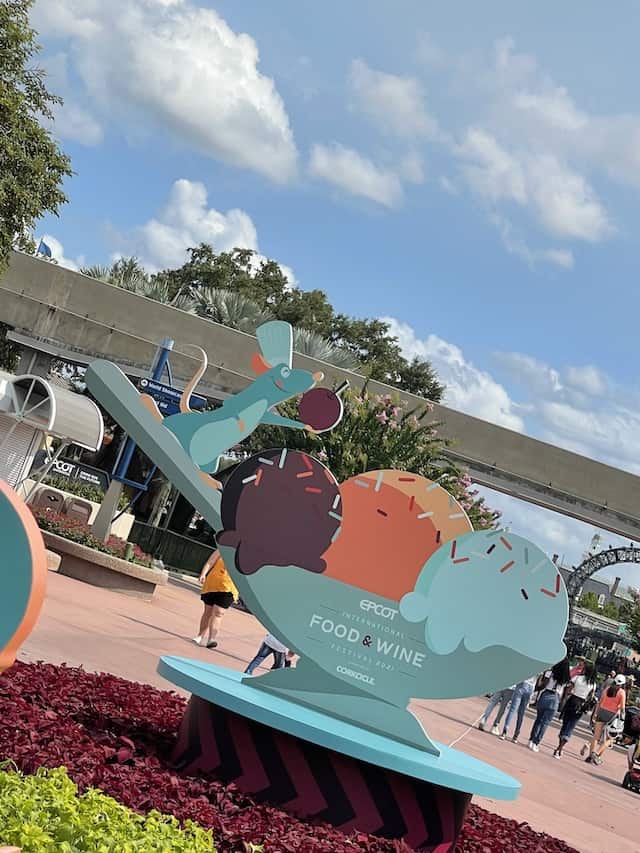 If you are participating in Emile's Fromage Montage, be sure to get your Food and Wine passport stamped!
If you get five stamps (earn one stamp for each cheese dish purchased participating in Emile's Fromage Montage) you will get a special treat!
Psssst spoiler alert…it's more food. I'm not sure I could fit more food after eating five cheesy items. At least they don't all have to be eaten in one day!
Final Thoughts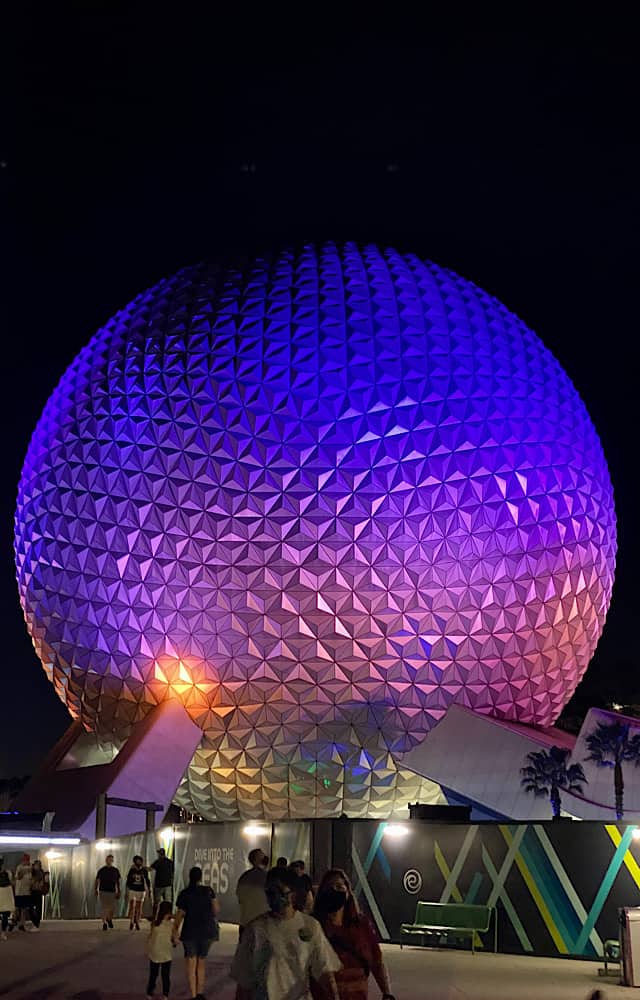 Overall I think this these food items were delicious. Even though I feel like some things could have been better, this is still a booth I will continue to visit. The tropical flavors are a favorite of mine.
Next time I visit the sliders are something I will continue to enjoy. The cheesecake, however, is something I may pass on.
I hope to try different booths the next time I visit the International Food and Wine Festival, but I will still have to stop here and at least grab those sliders!
Have you tried these treats from the Hawaii booth? Will you be trying any during your visit to the Food and Wine Festival? Let us know on the Kenny the Pirate Facebook page. Don't forget to join the KtP crew page too!
-Heather Alosa