Are you planning a trip to the Epcot International Food and Wine Festival in Walt Disney World? Here is the latest on the dishes at the Flavors from Fire booth.
Food and Wine Fun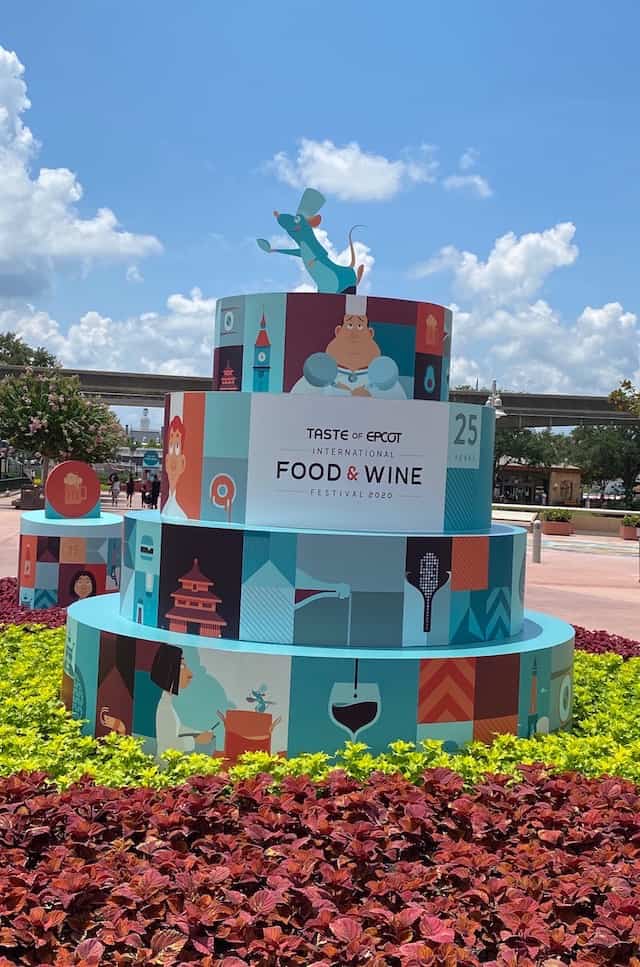 The Epcot International Food & Wine Festival is revving up at Walt Disney World. Your KtP writing crew headed to the festival's grand opening to check out some of the flavors for you!
This year's festival offers a myriad of booths featuring flavors from around the globe. You can check out all the treats right here!
Flavors From Fire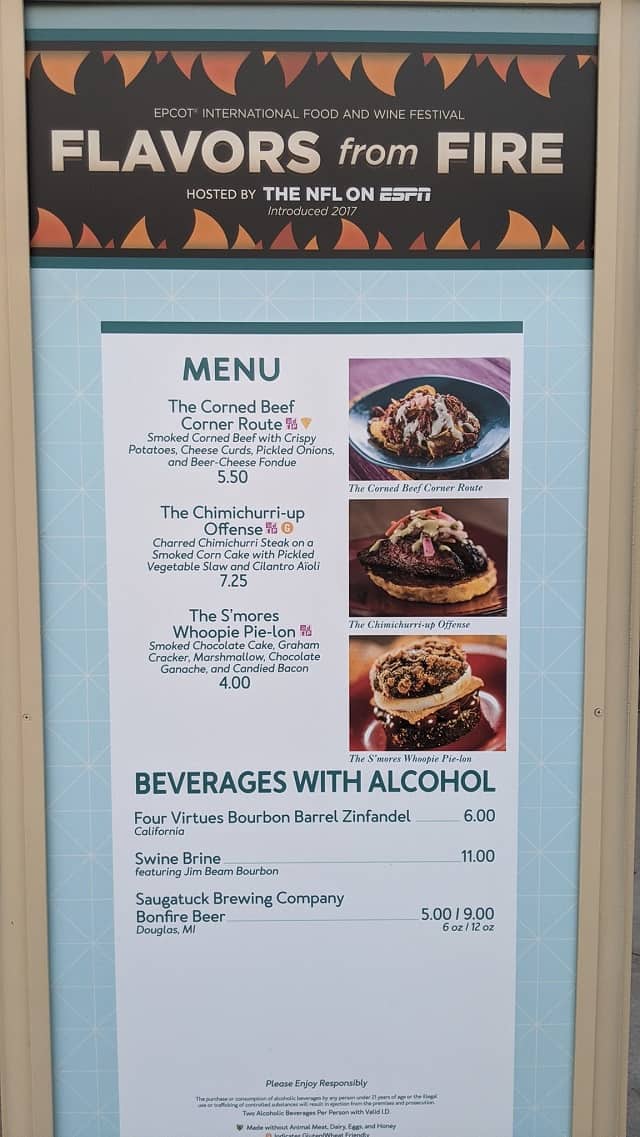 In the past, Flavors from Fire has been one of my all time favorite outdoor kitchens. The offerings are typically superb.
This year, the menu met a few changes, and the location has changed over time as well. You can now find Flavors from Fire over near the Test Track side of the park.
The Eats!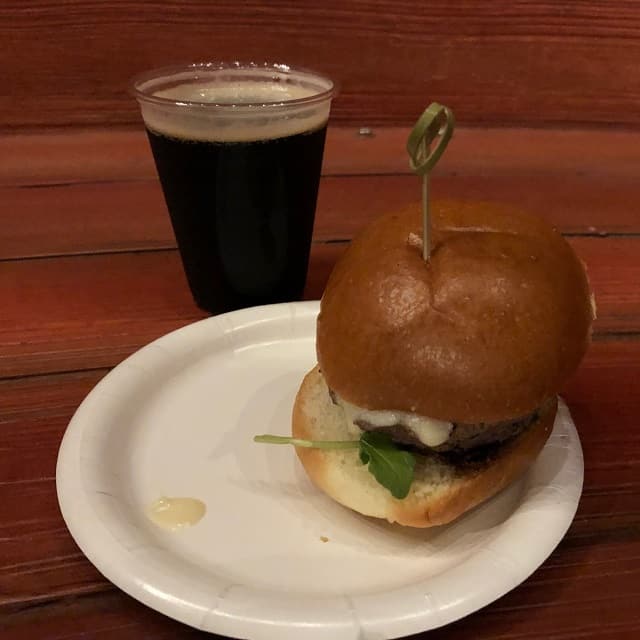 This year, I was saddened to find that one of my favorite festival dishes was unavailable. If you go hoping that the amazing sliders that were once offered have returned, you will find that they are missing from the menu.
The offerings this year include returning dishes like the Corned Beef Corner Route and the Chimichurri-up Offense. One brand new offering, The S'mores Whoopie Pie-lon, rounds out the menu.
Corned Beef Corner Route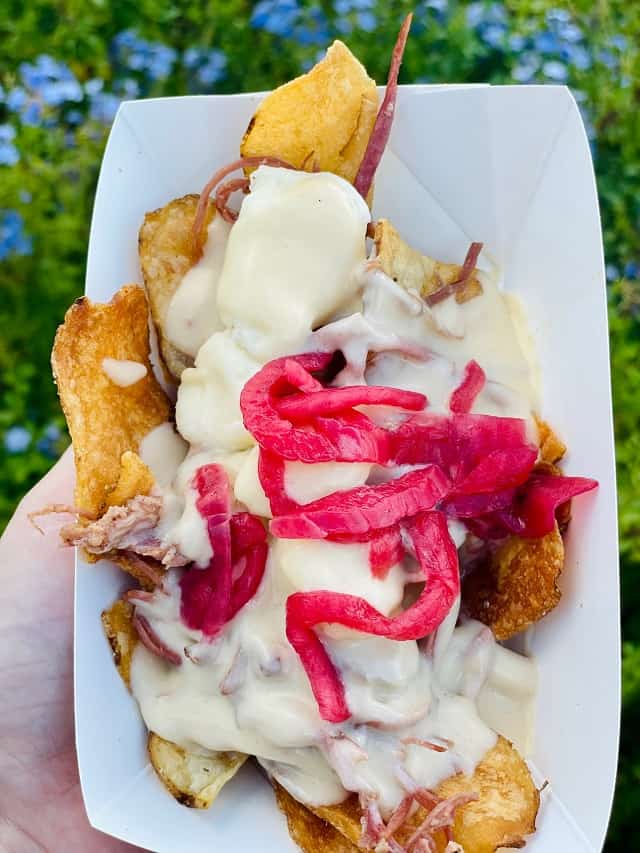 One of my top 10 favorite festival foods ever made a return, but it has received a makeover since its introduction. This year's Corned Beef Corner Route was not quite the same as it has been in the past.
It is made from Smoked Corned Beef with Crispy Potatoes (which were basically like house made potato chips), Cheese Curds, Pickled Onions, and Beer-Cheese Fondue. I found the cheese curds to be a bit large and missed the tomatoes.
For comparison's sake, here is a photo of the past rendition. It was absolutely delicious and special.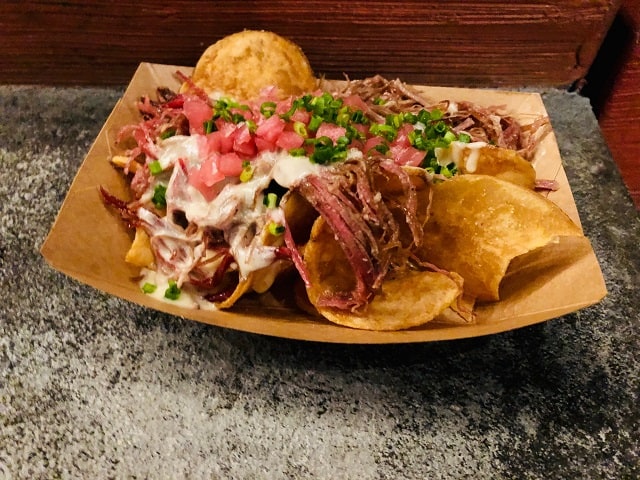 Even so, the latest version was still tasty! While it isn't one of my all time favorites and it is not as special as the previous variant, it is still flavorful, bold, and salty. Plus, at $5.50, it is a pretty good value considering it is a generous portion.
It is one of the better dishes I tried at this year's festival. I would absolutely eat it again. Nevertheless, I do hope the past variation will resurface someday.
S'mores Whoopie Pie-Ion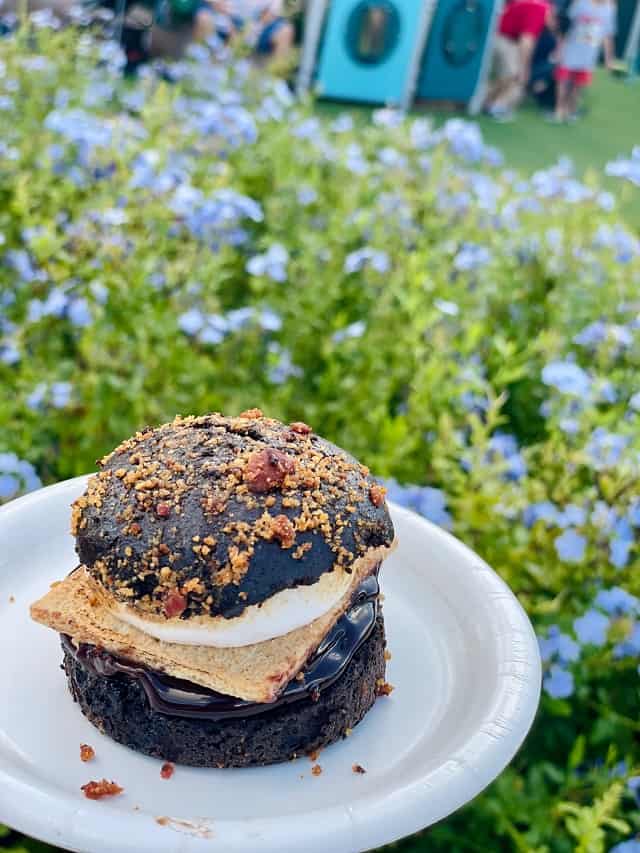 Next, my KtP pal Ashley and I tried the The S'mores Whoopie Pie-lon, which is brand new for the festival. Priced at only $4.00, it is a good value for a dessert.
It is made from Smoked Chocolate Cake, Graham Cracker, Marshmallow, Chocolate Ganache, and Candied Bacon. Unfortunately, like many festival desserts, this one looks better than it tastes.
It was fine, and it certainly was not bad, but it was a little dry, and I didn't get much bacon flavor, mostly just chocolate and marshmallow. I wouldn't say no to it, but I also wouldn't pick it if it were going to be my one and only dessert for the day.
Neither of us finished it. Of course, this may have been because we had already hit up Canada, the Noodle Stand, and the Orchard by the time we made our way around to Flavors from Fire, so we were slightly stuffed.
Are you planning to hit up Food & Wine? Is Flavors from Fire on your must do list? Let us know in the comments below or on our Facebook page. Or, keep the conversation going and share them with us in our crew, too!