Do you find yourself wishing you could travel on a European vacation? Find out how we enjoyed a small taste of Europe while visiting Walt Disney World.
Small Change of Plans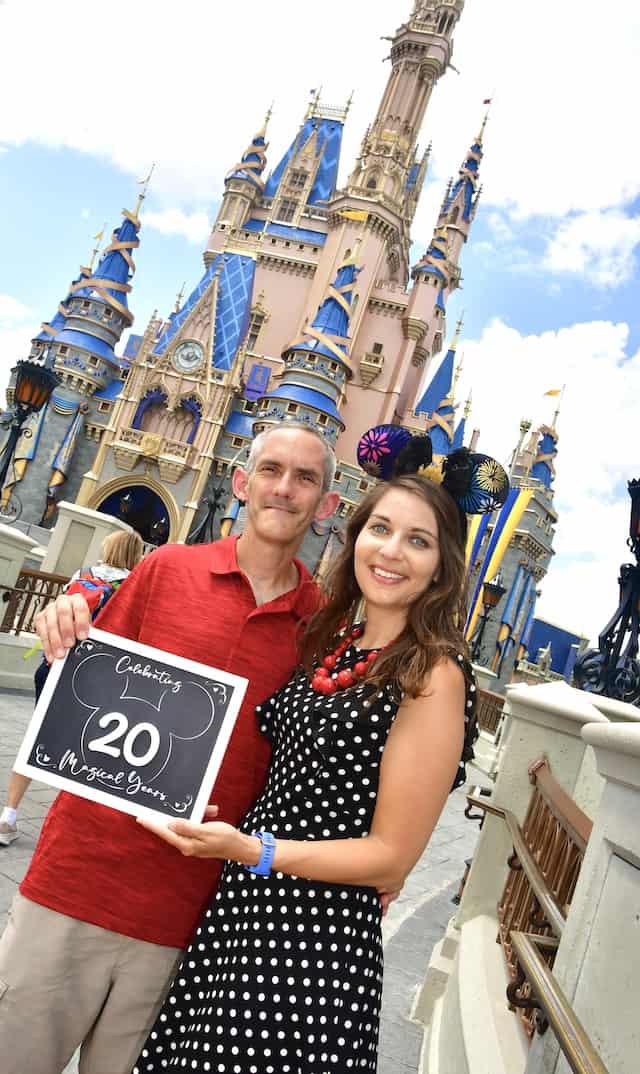 I don't think any of us were prepared for the many changes that would come in 2020. My (Donna) husband had planned a wonderful European vacation for us to enjoy in celebration of our 20th anniversary in 2021. The plan was for us to visit both France and Italy.
He absolutely loves vacation planning, and he started his plans for this dream vacation back in 2019. We became a bit concerned in 2020 when travel plans greatly changed for the entire globe.
One of our stops for our European vacation was to visit Disneyland Paris. In July 2020, Disneyland Paris reopened to Guests only to close in October 2020 due to a rise in COVID cases. Reopening was first set for December, then February, and finally April. As each reopening date approached, a new reopening date was set.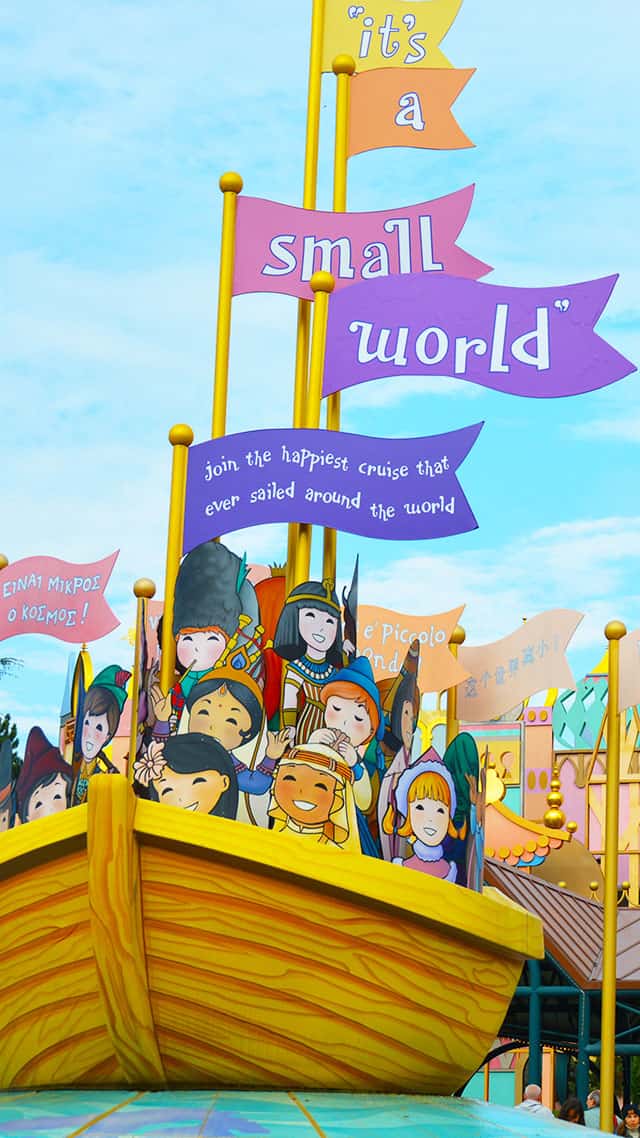 Finally we received the great news that Disneyland Paris will again reopen to Guests on June 17, 2021. Due to the delayed reopening of Disneyland, we chose to delay our 20th anniversary European vacation.
My husband suggested a wonderful Plan B. We would create a European vacation a little closer to home at Walt Disney World. Join us as we enjoyed our very unique Disney World European vacation.
France Pavilion
I absolutely loved the beauty of the France pavilion. From the Eiffel Tower to the beautiful gardens and Parisian store fronts, I could have spent our entire afternoon in this pavilion alone.
Previously, we had enjoyed the showing of the Beauty and the Beast Sing Along with our children. Our youngest daughter sang along at the top of her lungs. This was such a fun retelling of such a classic tale. This show is 15 minutes in length and delights Guests from 12:00pm through 6:00pm.
For our anniversary trip, my husband and I enjoyed the Impressions de France show. This film allowed us to enjoy the breathtaking views of the peaceful French countryside all of the way to the grand castle of Versailles.
Although our trip had to be postponed, this film allowed us to dream that one day we will take in the beautiful sights in person soon. Impressions de France welcomes Guests from 6:30 until 8:45 pm.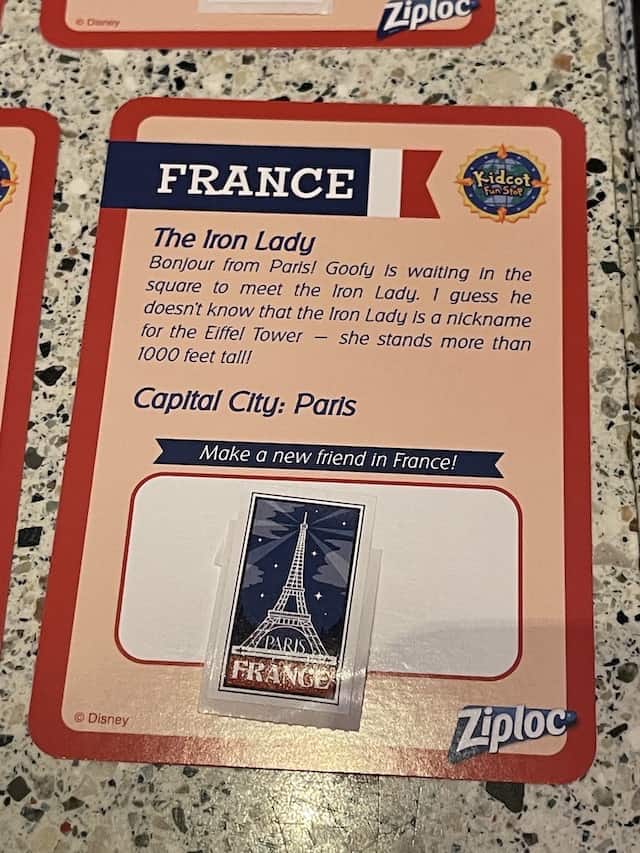 We even visited the Kidcot Fun Stop located inside Souvenirs de France. These are always great ways for Guests both the young and the young at heart to learn a little bit more about each country surrounding the World Showcase.
This Kidcot Fun Stop features facts of the Eiffel Tower or, as Goofy learns, it is also know as the "Iron Lady."
Shopping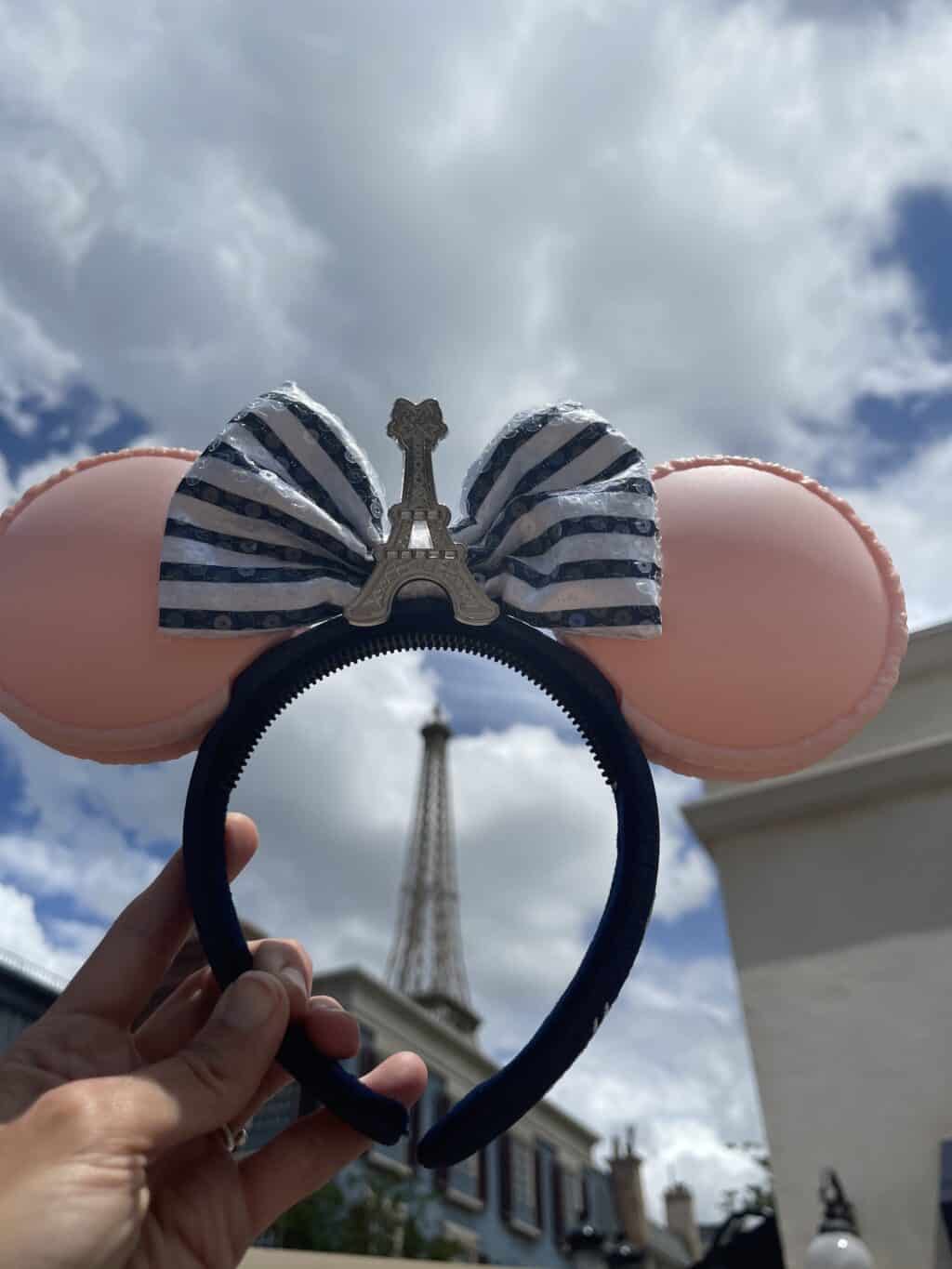 Can you really say that you have been to France without picking up a few souvenirs? Immediately as we stepped into the Souvenirs de France store, I was drawn to the delectable macaron ears. These are absolute perfection! Not only were these fun to wear around the World Showcase, but they will be fun to wear while visiting Disneyland Paris.
This store also had fun treats from France such as candies that may be hung on the side of your mug to enjoy a sweet treat with your coffee. They also have a whole line of macaron inspired home goods and clothing items.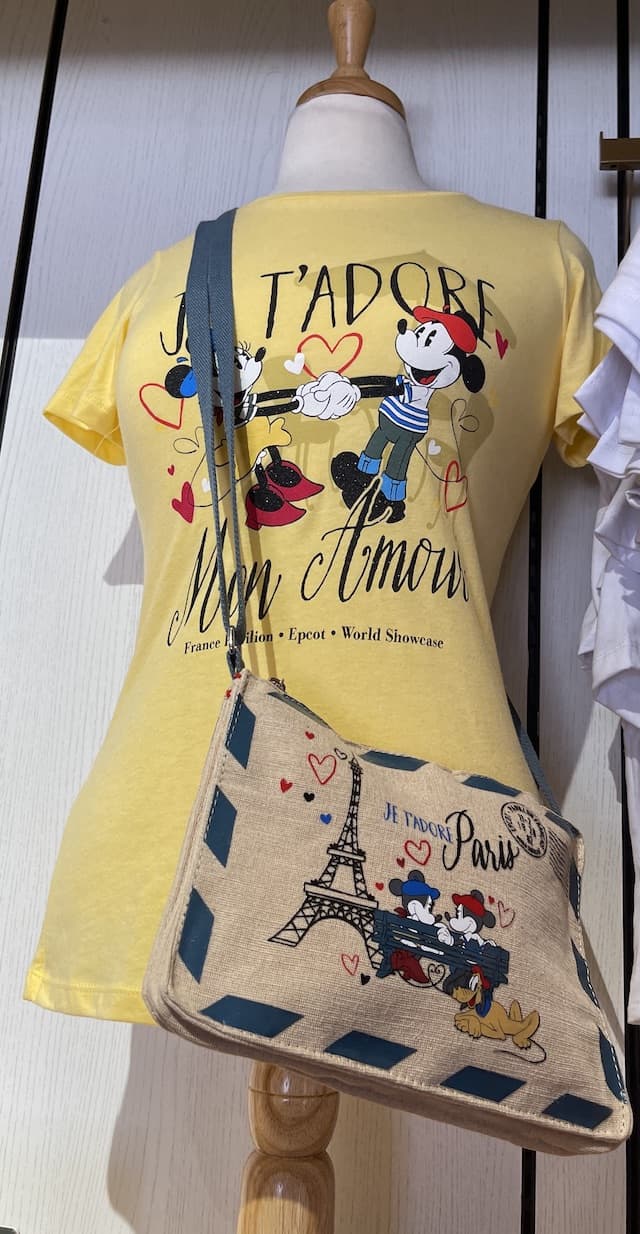 I absolutely loved the Mickey and Minnie inspired Paris merchandise. These two are truly the cutest couple, and who better to enjoy the most romantic city in the world than these two?
Lunch at Les Halles Boulangerie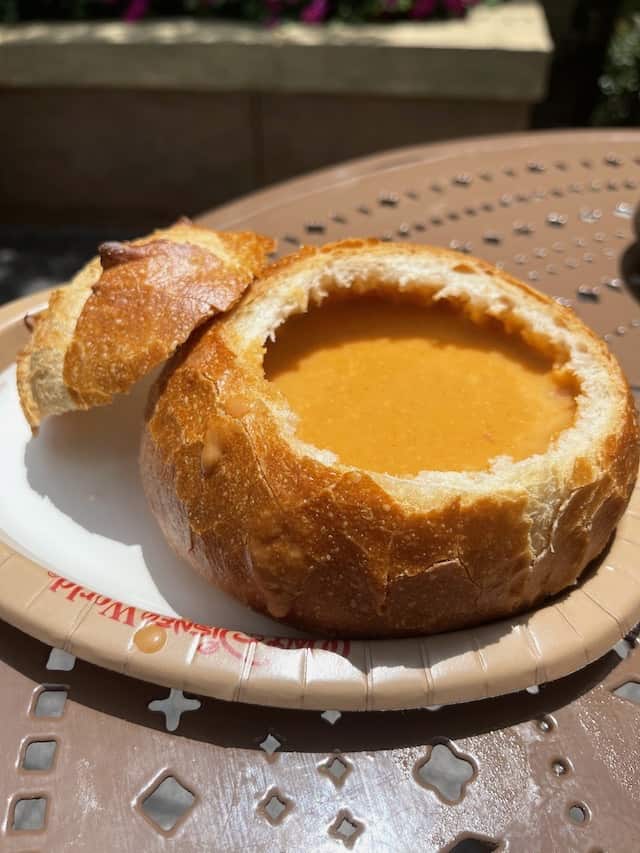 We enjoyed a Parisian inspired meal at the counter service restaurant in the France Pavilion, Les Halles Boulangerie. I was very excited to enjoy the Bisque de Homard. This was a creamy and delicious lobster bisque served in a bread bowl. This was just as delectable as it sounds.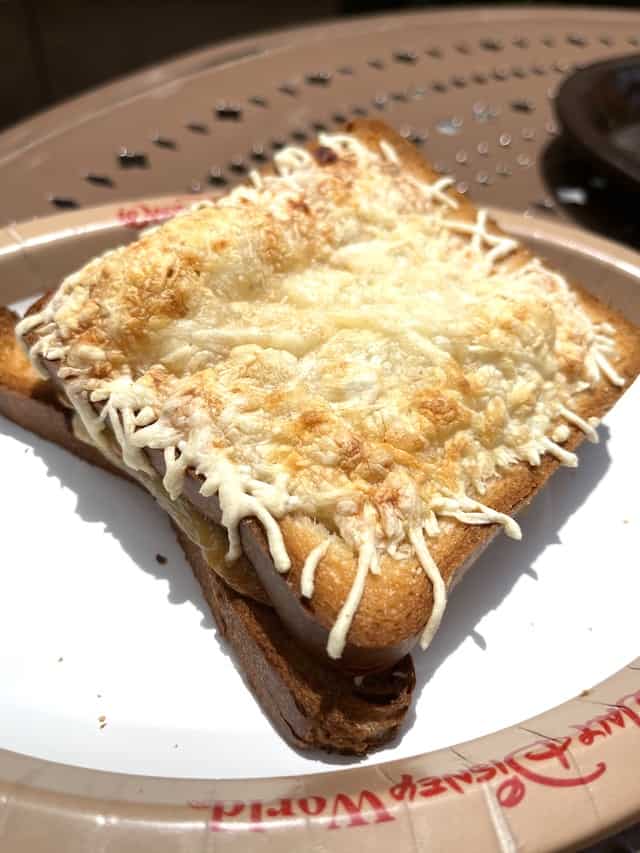 My husband enjoyed the Croque Monsier. This was a toasted ham and cheese sandwich that was so yummy. I tried one bite for writing purposes, but then enjoyed a second bite because it was just that good.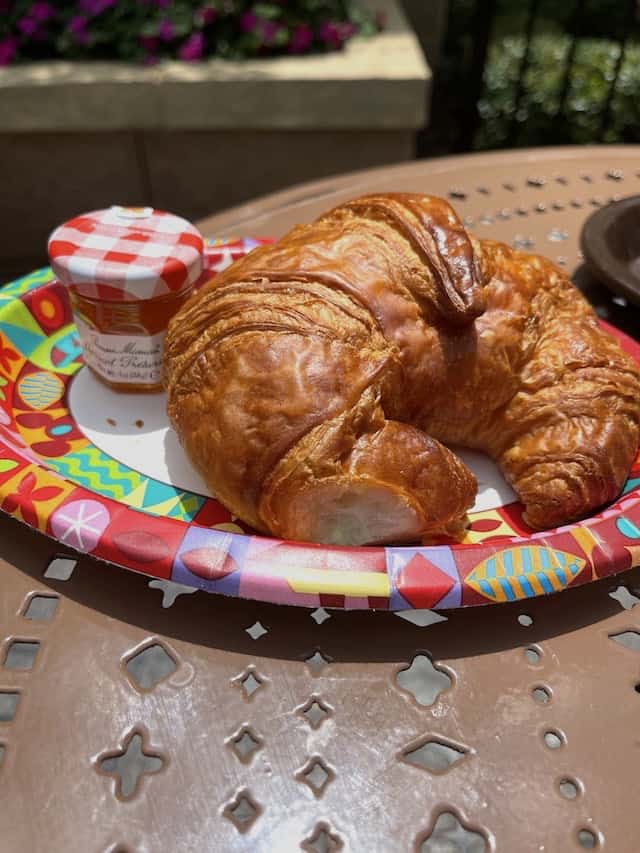 How can you enjoy a Parisian inspired meal without also adding a croissant? We enjoyed a plain croissant with the addition of the Bonne Maman apricot preserve. This was such a sweet treat to complete our meal.
Staying at the Riviera Resort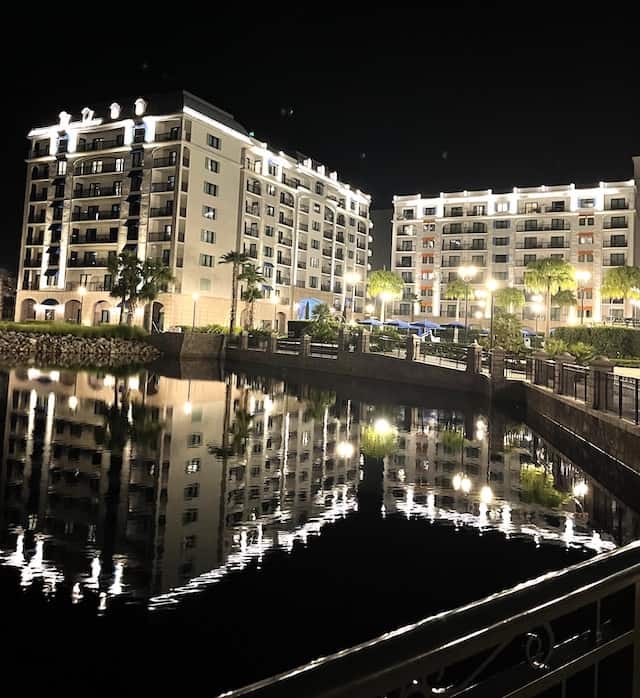 As our anniversary trip was to begin in the breathtaking country of Italy, we chose to stay at Disney's Riviera Resort. When I first read Monica's review of her stay at Disney's Riviera, I knew this was resort that I wanted to visit.
This resort has now become one of my absolute favorite locations. I love the photos found throughout the Resort of the many European trips of Walt Disney. From the elegant touches to the lush accommodations this was a beautiful location to enjoy our state-side European vacation.
For a review of the tower studios, check out Ashley's post HERE.
Dinner at Topolino's Terrace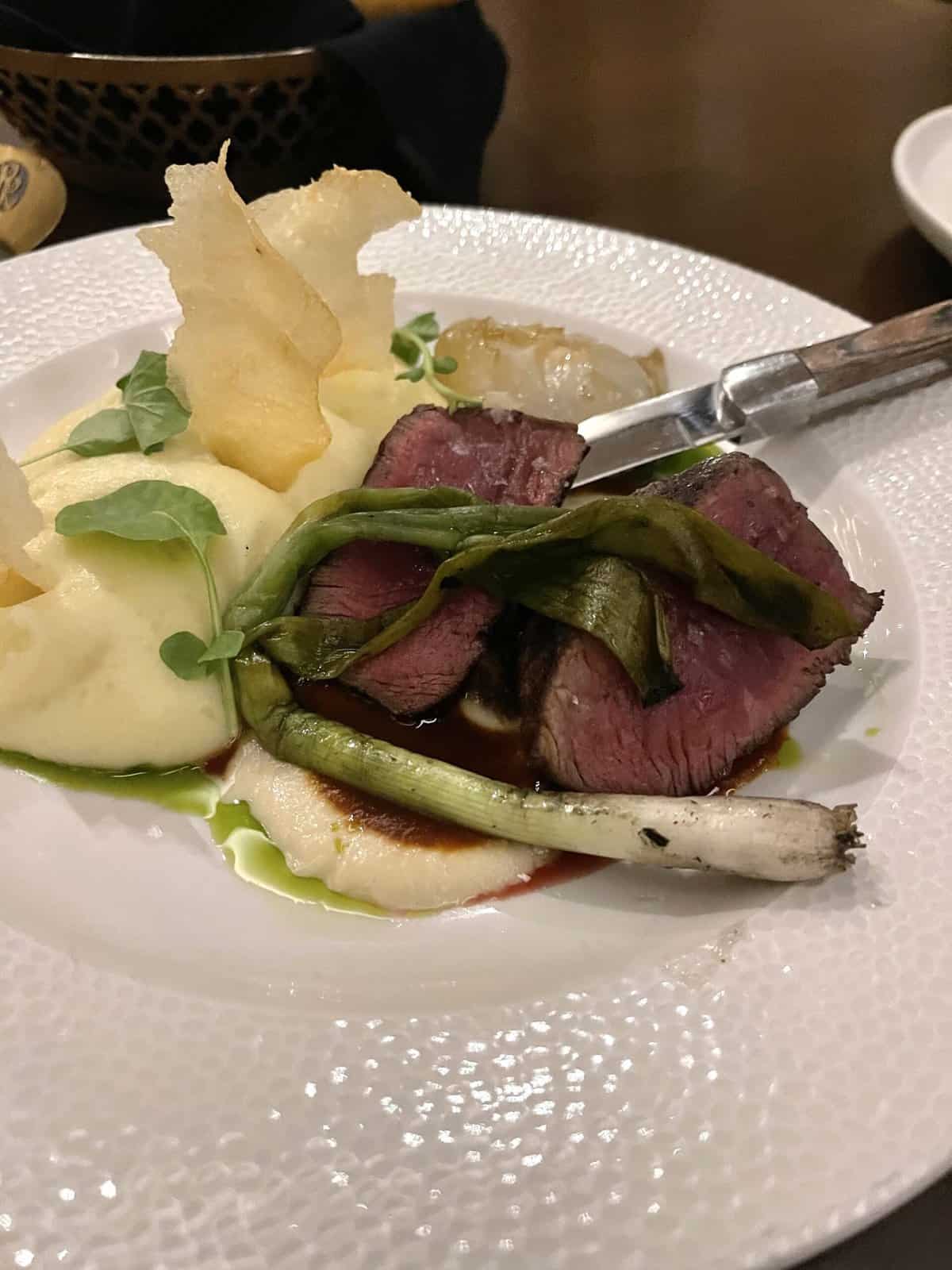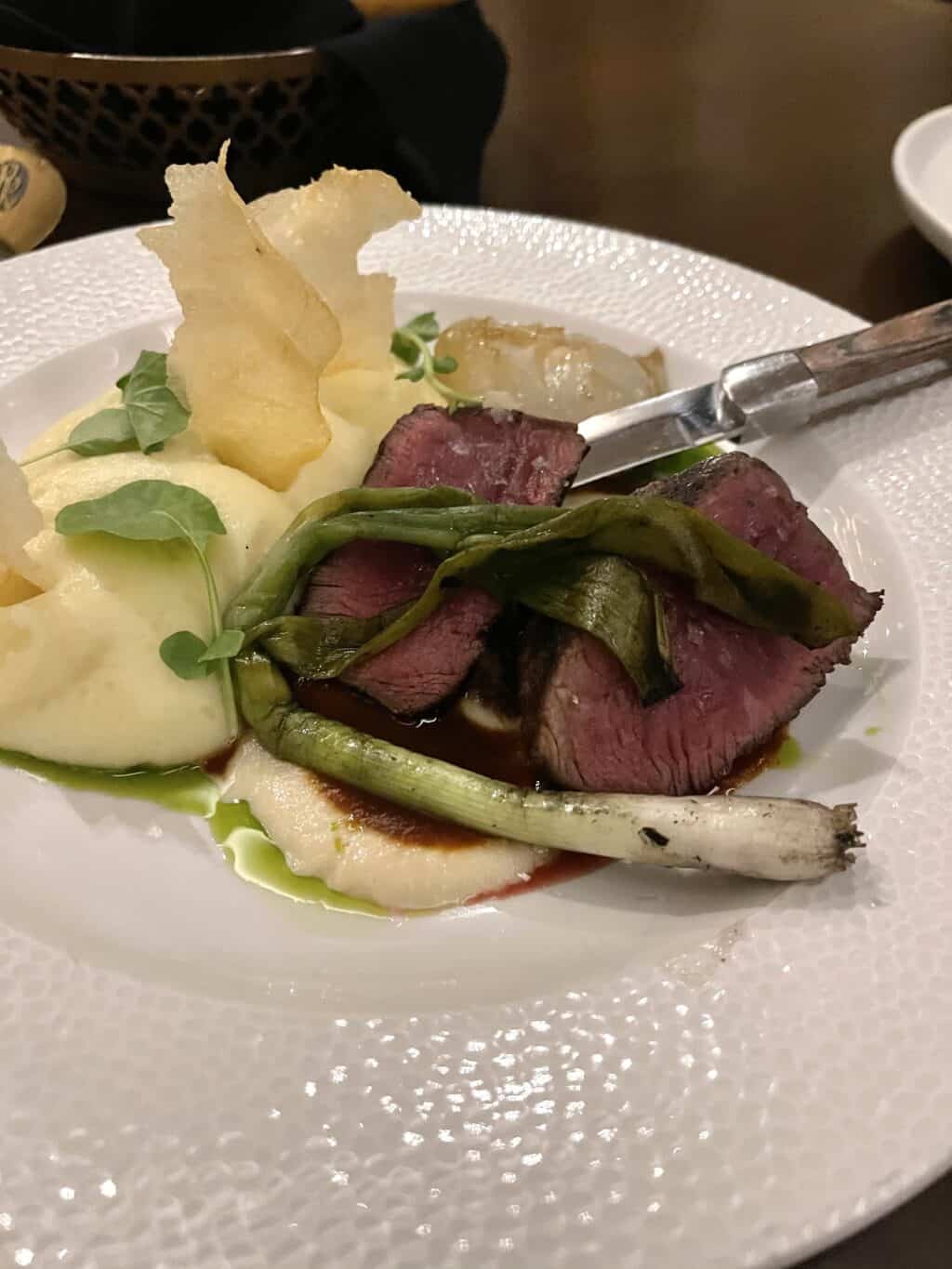 We enjoyed dinner at Topolino's Terrace on the first night of our vacation. Topolino means Mickey Mouse in Italian, and this was one of the best meals that I have ever enjoyed at Walt Disney World.
My husband and I both ordered the Filet Mignon. This was the best steak that I have ever enjoyed. It was served with truffle mashed potatoes that we still rave about to the day. Also included was a charred torpedo onion.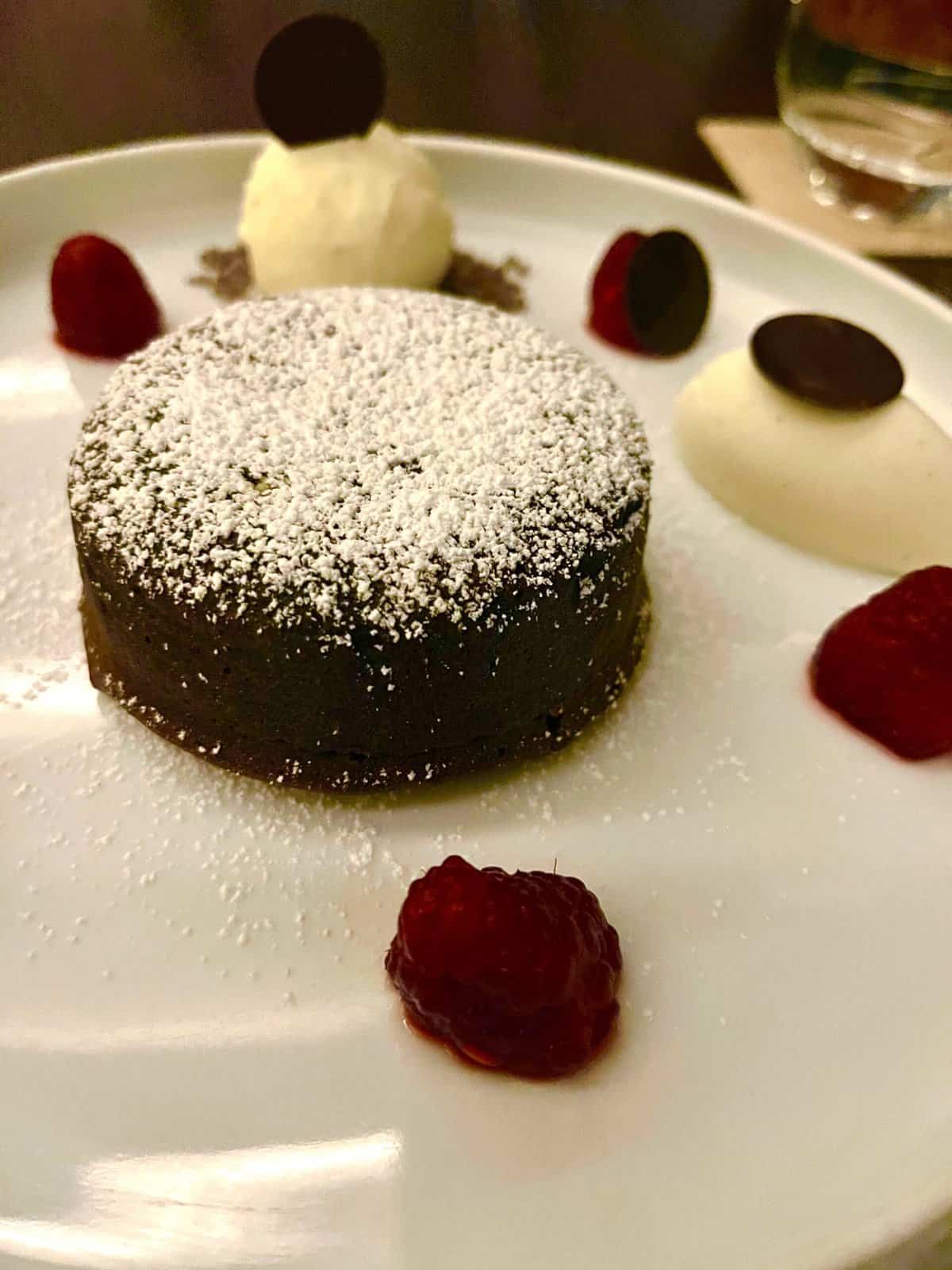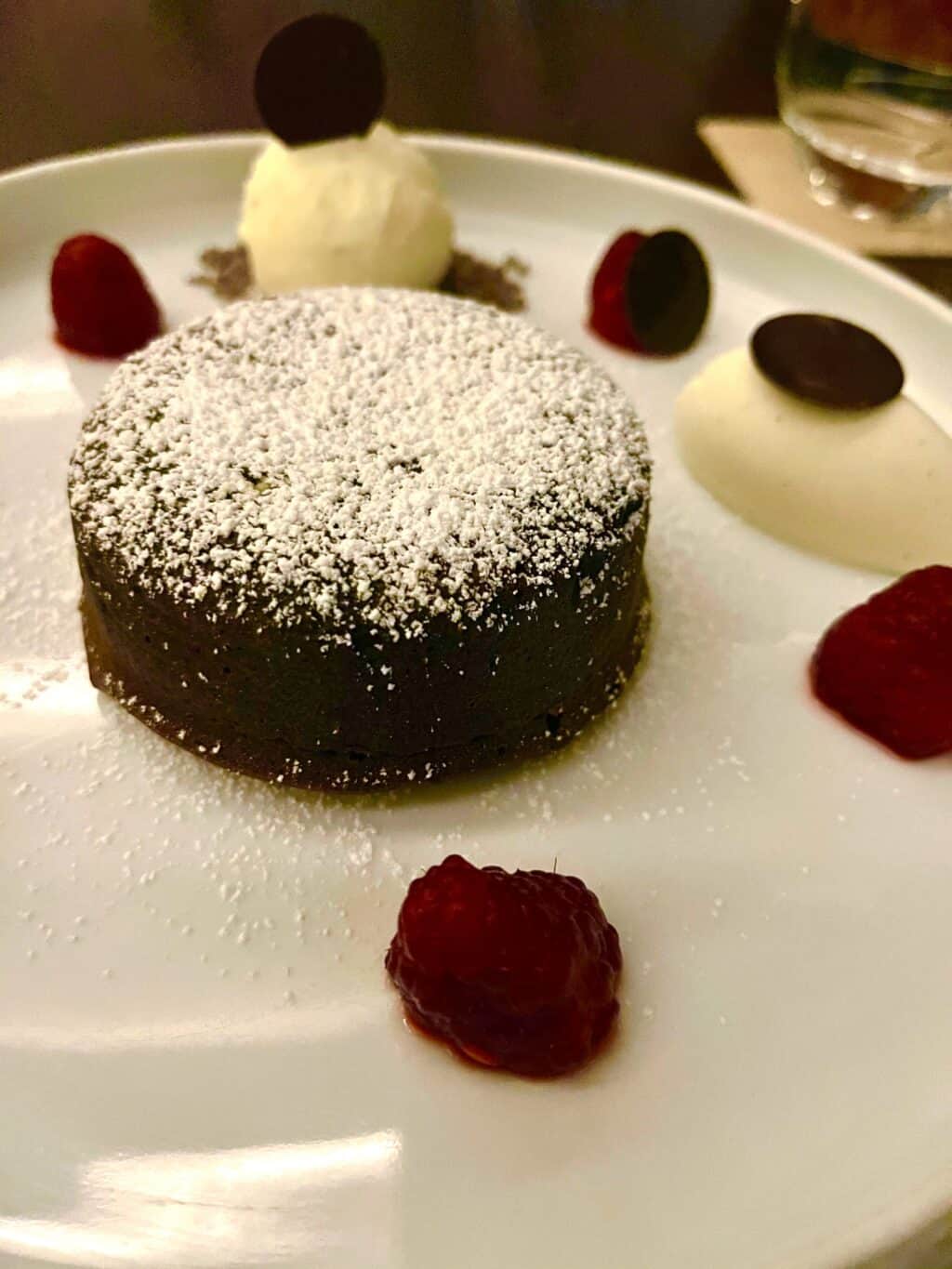 When I say this meal was delicious, that is truly an understatement. We enjoyed our meal so much that we joked about returning the following night for dinner. Be sure to check out the full review for dinner at Topolino's Terrace.
Dinner at Topolino's Terraced served truly the best Filet Mignon that I have ever enjoyed.
For dessert we shared the warm Valrhona Chocolate Cake. This warm cake was filled with a caramel center and topped with raspberries. I honestly didn't know if I could enjoy dessert after completely finishing my meal, but the dessert was so delicious that I had no problem enjoying it.
Be Our Guest Dining Reservation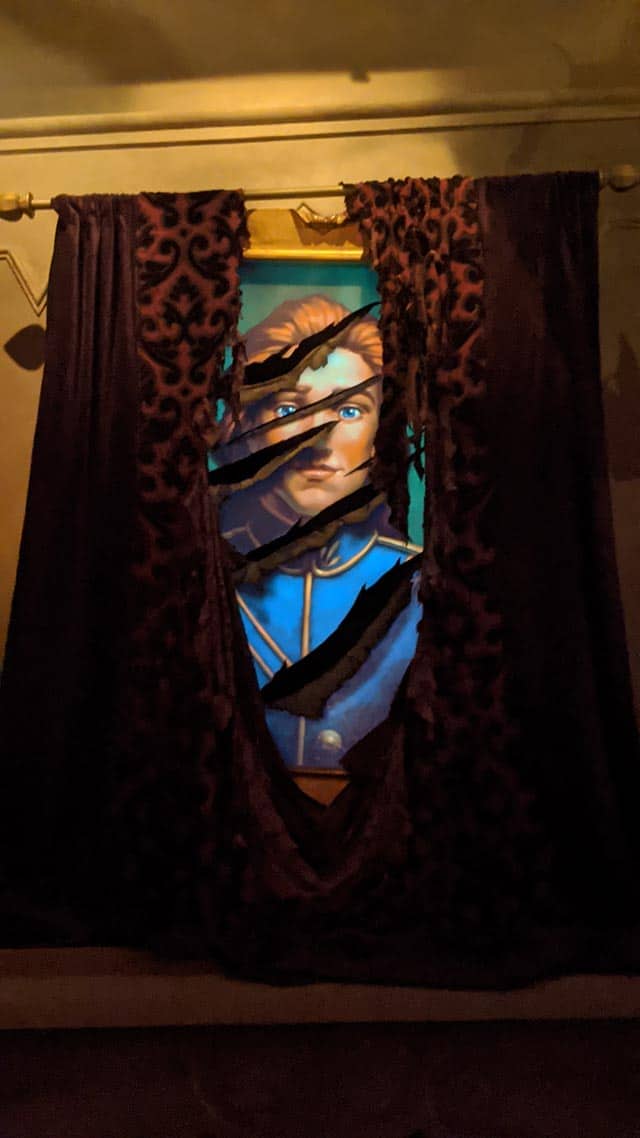 For our second Park day we chose to enjoy a late dinner at Be Our Guest restaurant located in Magic Kingdom. We had previously enjoyed a few meals at this location, and it has always been a great experience.
This time we requested to dine in the West Wing inspired dining room. We loved the more intimate feel of this room and that it seemed less trafficked by Guests than the other dining rooms.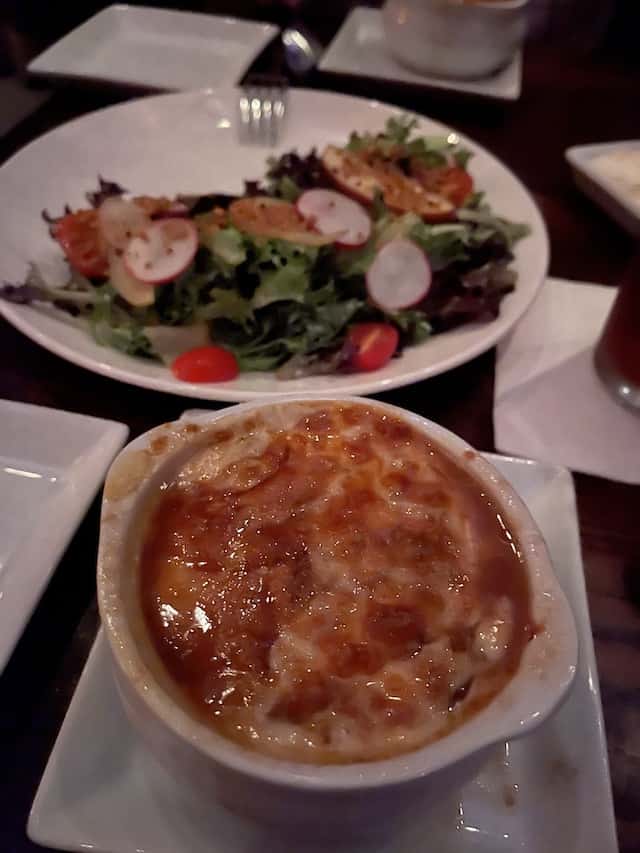 For dinner we shared the French Onion Soup and the Mixed Field Greens. The French Onion Soup alone is worth this dining reservation in my opinion. For my entree I chose the Center-cut Filet Mignon. This was very good, but I think we were a bit spoiled by our dinner at Topolino's Terrace the night before.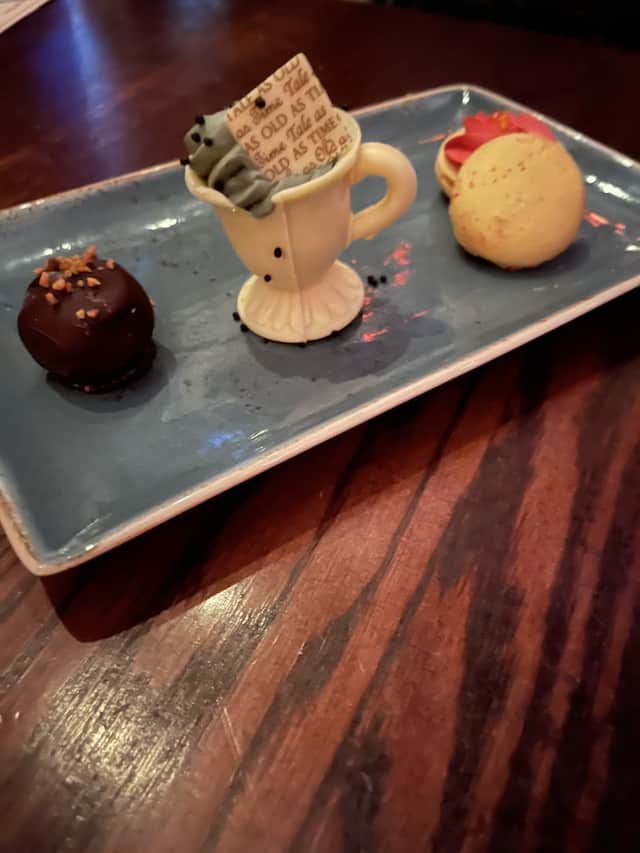 A great way to end this enchanted meal is the chance to try the "grey stuff." It truly is delicious! I loved it nestled inside the yummy white chocolate tea cup. This was a wonderful end to our day at the Magic Kingdom.
Topolino's Terrace for Breakfast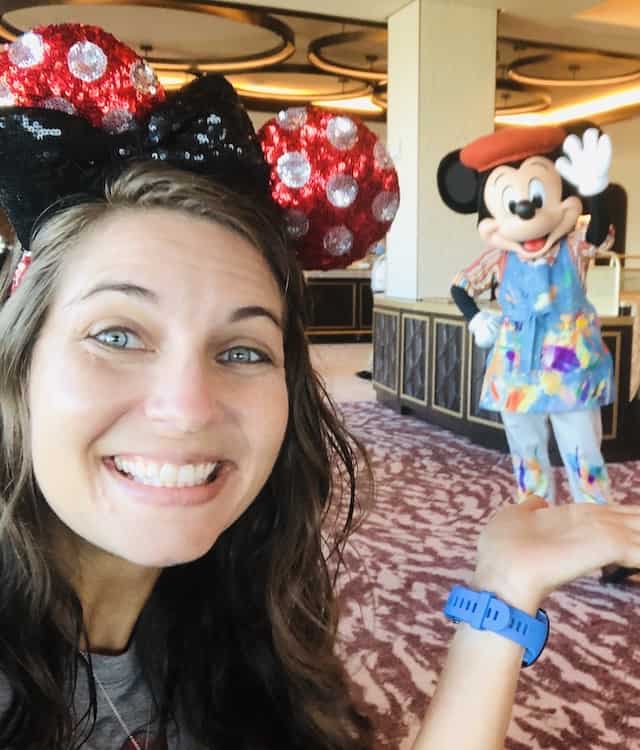 For our departure day, we enjoyed the absolute best character meal on property at Topolino's Terrace. This is a great opportunity to enjoy a wonderful breakfast in the company of your favorite Disney Pals.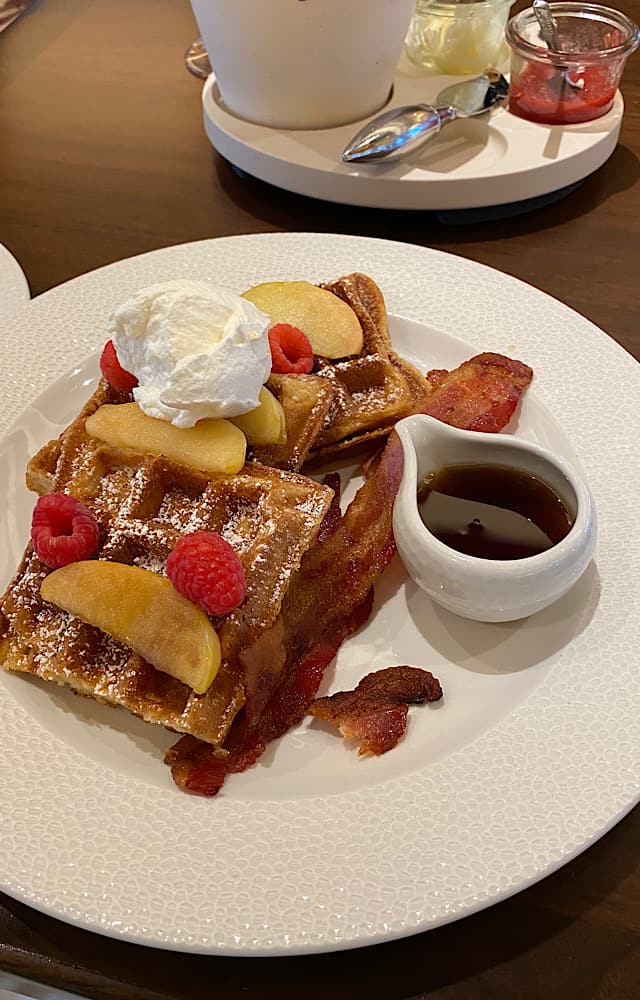 The Sour Cream Waffle remains my favorite adult entree at this location. This is described as "roasted apple, chantilly, orange maple syrup, and served with a choice of bacon, ham, or sausage."
Breakfast at Topolino's Terrace is the absolute best character meal on property.
This is such wonderful meal and you get to see Mickey Mouse, Minnie Mouse, Donald Duck, and Daisy Duck. Check out the full review HERE.
Although this was not exactly the European vacation that we had planned, it was truly magical. I hope you enjoyed our tour of experiencing Europe through the lens of Walt Disney World.
Have you adjusted your travel plans due to the pandemic? How have you made a magical "Plan B"? Have you enjoyed staying at the Riviera Resort? Which is your favorite European inspired meal? Share your thought with us on our Facebook Page.
Are you planning a vacation? Reach out to our trusted travel agency sponsor Authorized Disney Vacation Planner
Mouse Class Travel
!