I have a bit of a lobster roll obsession so I was very excited to finally try the lobster roll at the Hops and Barley food booth at Food and Wine. Did it live up to the hype? Here are my honest thoughts.
Lobster Rolls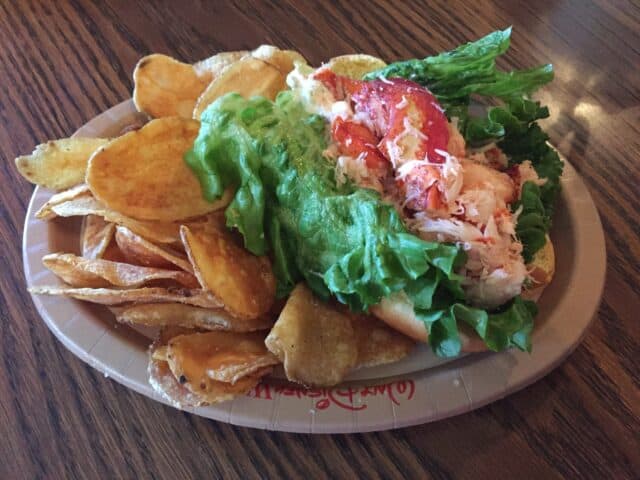 It's worth mentioning that one of my (Ashley) favorite Magic Kingdom QS lunches is the lobster roll at Columbia Harbour House. While Columbia Harbour House has remained closed since March 2020 you can still order their menu, including the lobster roll, at Tomorrowland Terrace.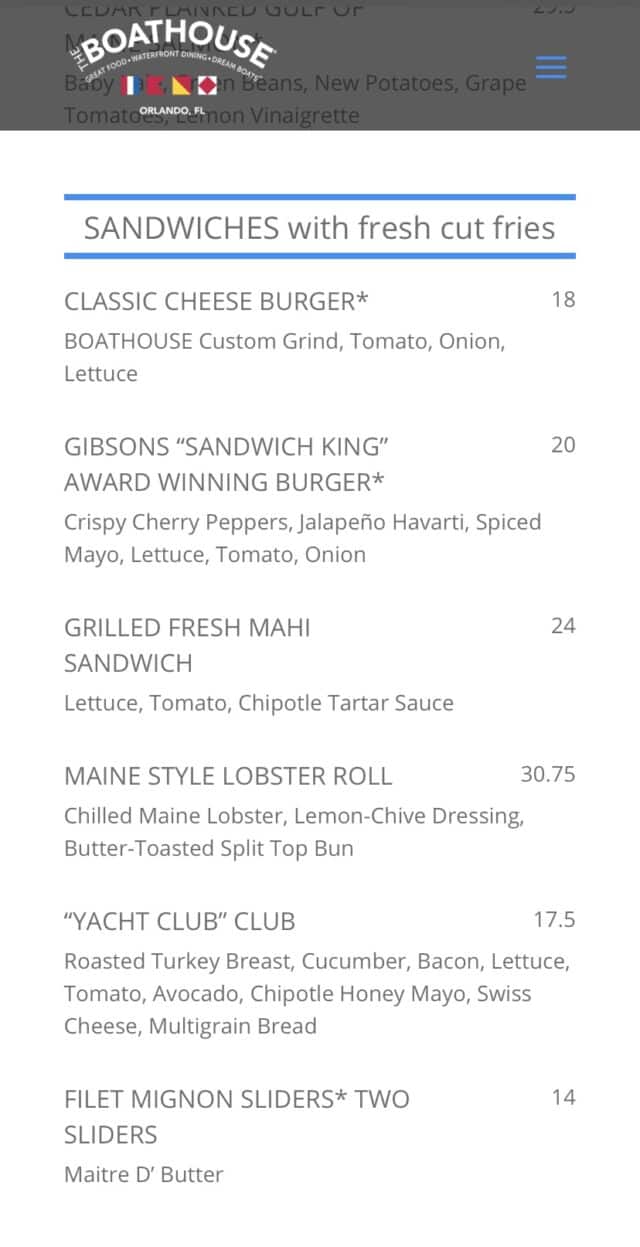 I'm also dying to try The Boathouse at Disney Springs and have already set my sights on their lobster roll.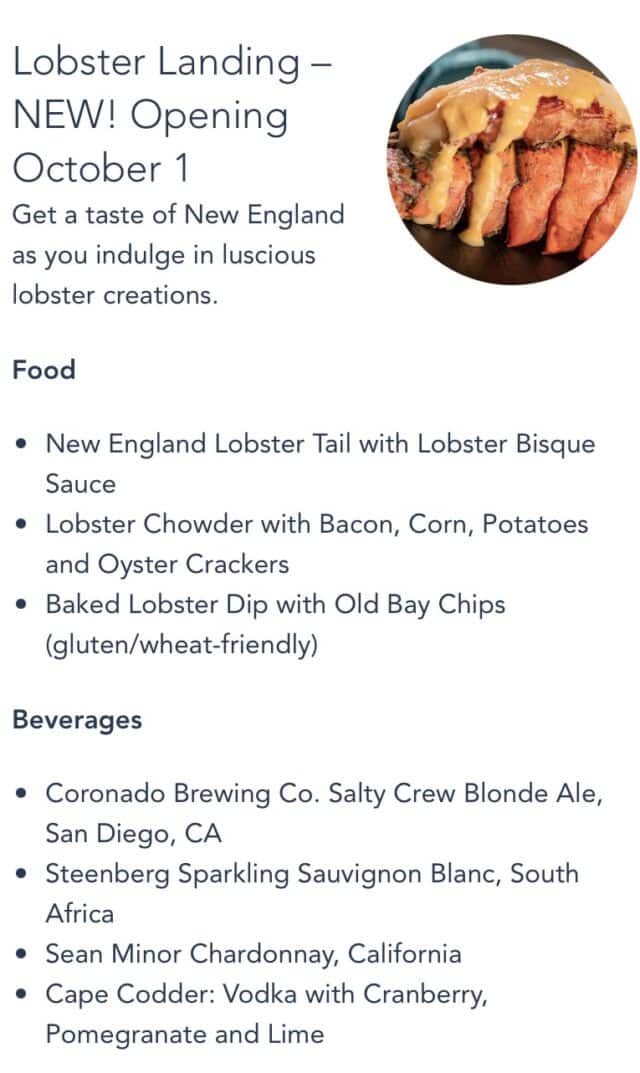 I was very excited to see that this year's Food & Wine Festival will feature an entire booth dedicated to lobster called Lobster Landing. However, this booth will not open until October 1st.
Hops and Barley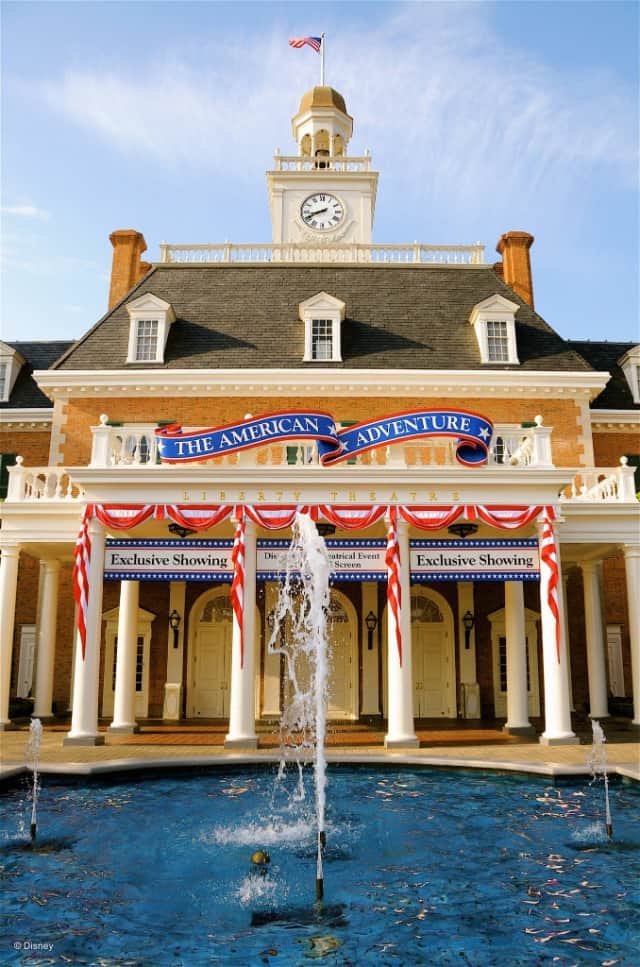 I knew I had to try the lobster roll at Hops and Barley to get my Food and Wine lobster fix!
Hops and Barley is located in the American Adventure, and I was pleasantly surprised to see that the line was relatively short on opening day compared to the extensive lines I saw in Italy and France. There is also plenty of shaded picnic benches to eat at which makes it a pleasant dining experience.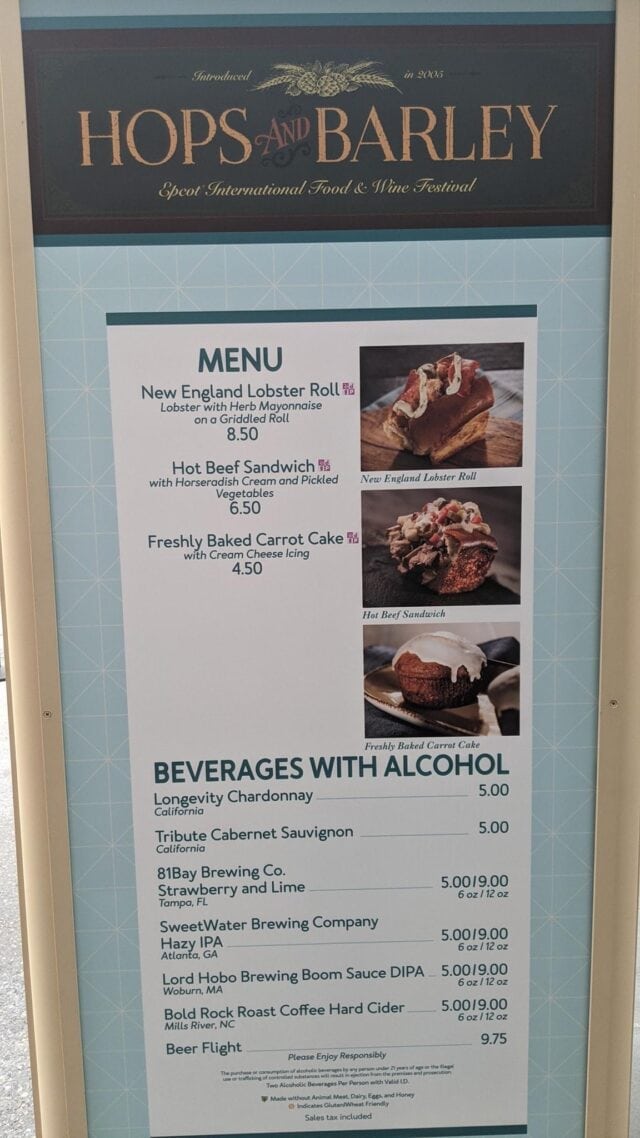 The offerings at Hops and Barley are:
Food:
New England Lobster Roll: Lobster with Herb Mayonnaise on a Griddled Roll
Hot Beef Sandwich with Horseradish Cream and Pickled Vegetables (new)
Freshly Baked Carrot Cake with Cream Cheese Icing
Beverages:
81Bay Brewing Co. Strawberry and Lime, Tampa, FL (new)
SweetWater Brewing Company Hazy IPA, Atlanta, GA (new)
Lord Hobo Brewing Boom Sauce DIPA, Woburn, MA (new)
Bold Rock Roast Coffee Hard Cider, Mills River, NC (new)
Longevity Chardonnay, California (new)
Tribute Cabernet Sauvignon, California (new)
Beer Flight
I opted for the lobster roll (obviously) and the Bold Rock Roast Coffee Hard Cider because I love hard cider and was very intrigued by the combination of coffee and cider!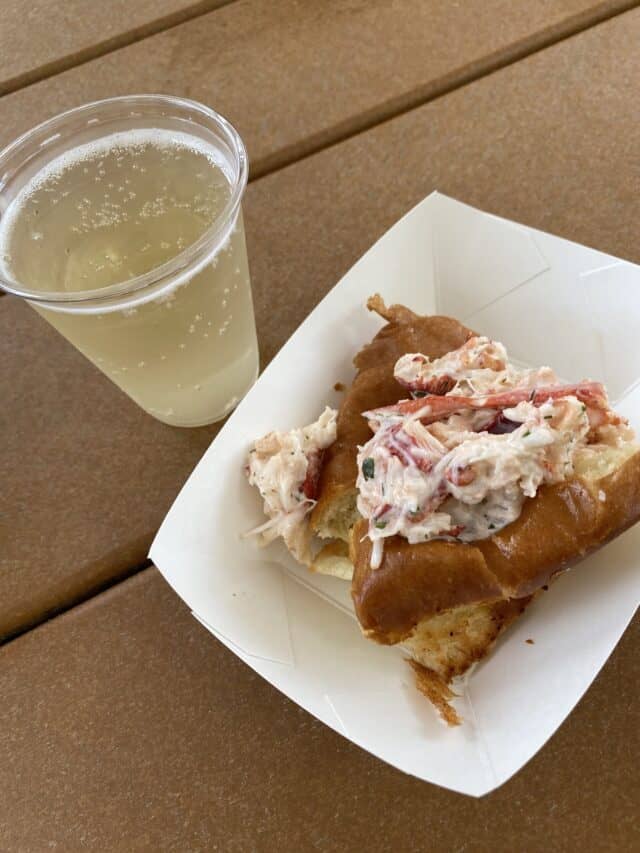 Both were delicious and very refreshing on a HOT day. The coffee added a subtle flavor to the cider, but if I didn't know it I probably wouldn't have guessed it had coffee in it. Everyone in my party agreed that the lobster roll was far superior to the one served at Columbia Harbour House/Tomorrowland Terrace!
I would definitely try both again, and the lobster roll was my favorite item that I ate at Food and Wine!
Other American Adventure Offerings
After finishing the lobster roll I stopped next door at the Rotunda Bistro booth also located in the American Adventure. This booth was a walk-up with no line at all and the crab and avocado parfait was tasty and refreshing. You can read a more complete review here.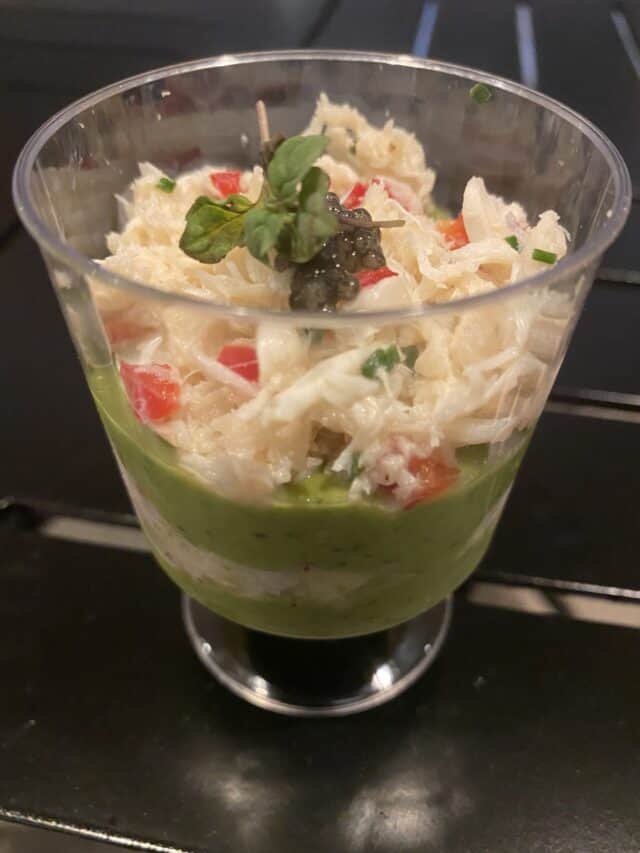 I would recommend skipping the long line in the sun in Italy and hopping next door to try both of these booths in the American Adventure instead!
Have you tried the Hops and Barley booth at Food and Wine? Please share your thoughts in the comments below, on Facebook, or in our crew on Facebook.
Ashley Beckwith McKellar