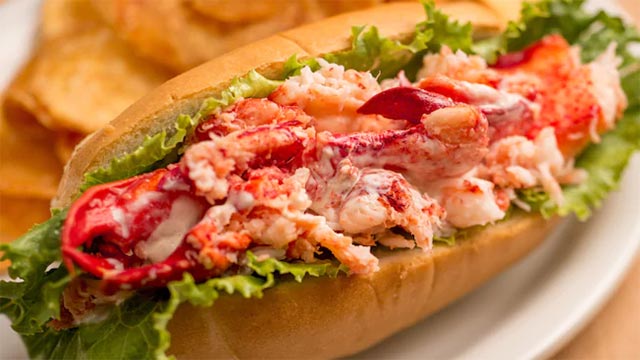 Have you found yourself missing Columbia Harbour House seafood offerings? If so, we have some great news for you.
Columbia Harbour House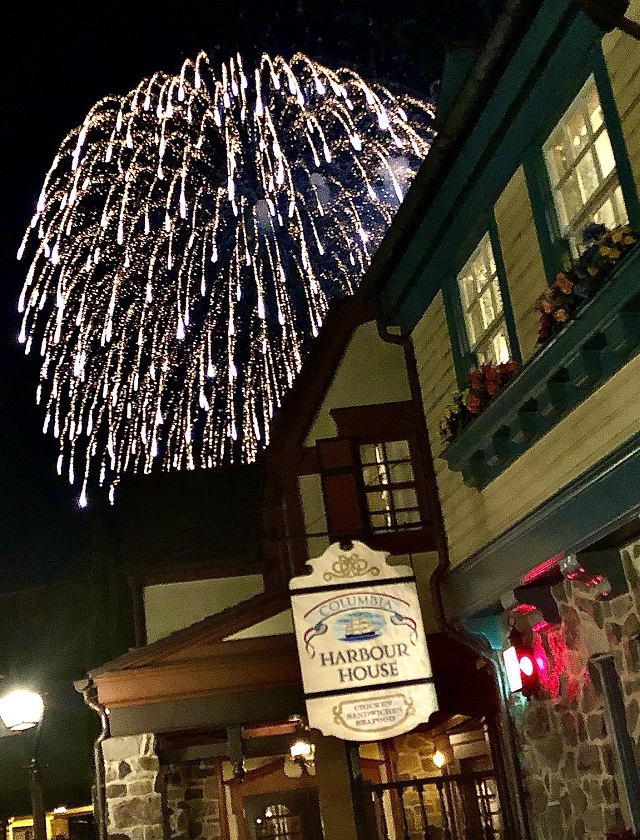 Columbia Harbour House is a quick service restaurant in Walt Disney World. It is located over in Liberty Square, not too far from The Haunted Mansion.
Many fans enjoy that this restaurant provides something a little different from burgers and fries, hot dogs, pizza, chicken tenders, and other typical quick service entrees. Instead, it serves up seafood dishes.
These dishes include fried fish and New England clam chowder. Many diners also enjoy their lobster rolls.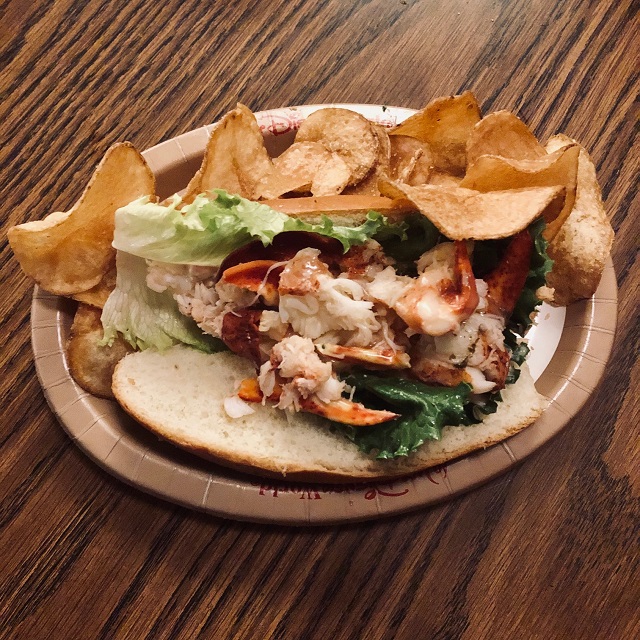 The menus is not the main draw of the restaurant. Fans also enjoy that it provides a welcome break from the hustle and bustle of the parks, particularly if you head upstairs and find a quiet corner overlooking the park.
However, the restaurant closed with the parks and has not reopened since. And, while the reopening for the location itself is still unannounced, it appears that hope is not lost for fans of the menu items, as the menu is appearing in a new location!
Tomorrowland Terrace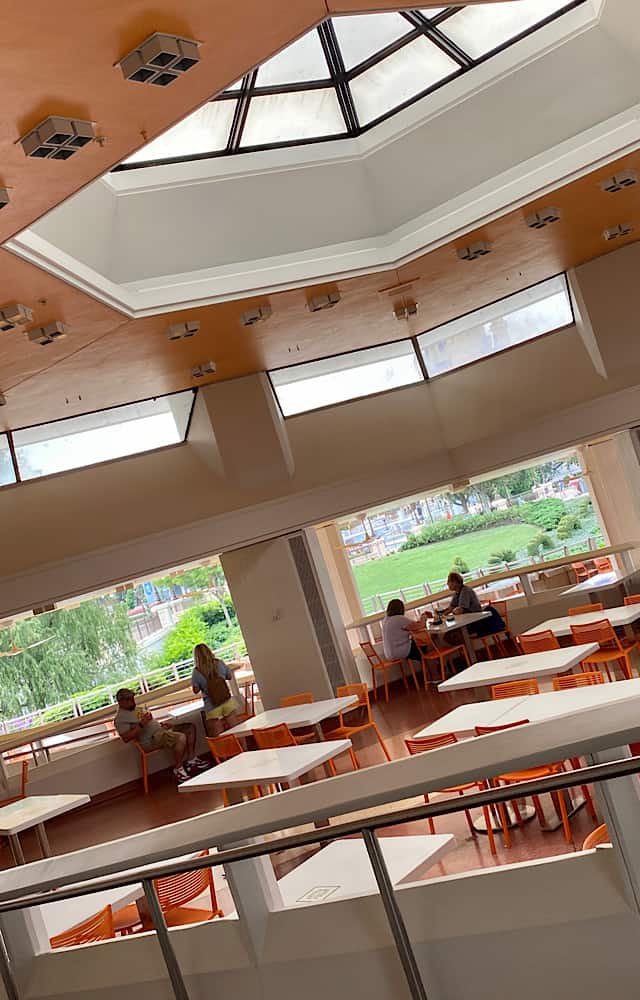 Although Columbia Harbour House itself is not reopening, it looks like the menu is coming back to Walt Disney World. Tomorrowland Terrace is currently slated to pick up Columbia Harbour House menu items when it reopens.
The Menu
Much of the Columbia Harbour House menu is being transferred over to the Tomorrowland Terrace. CHH is a very confined space, so Disney felt that the open air and wide-open spaces were a better fit for the current environment. Courtesy of Character Locator, you can find that they have brought back the fried fish, shrimp, lobster roll and harbour salad.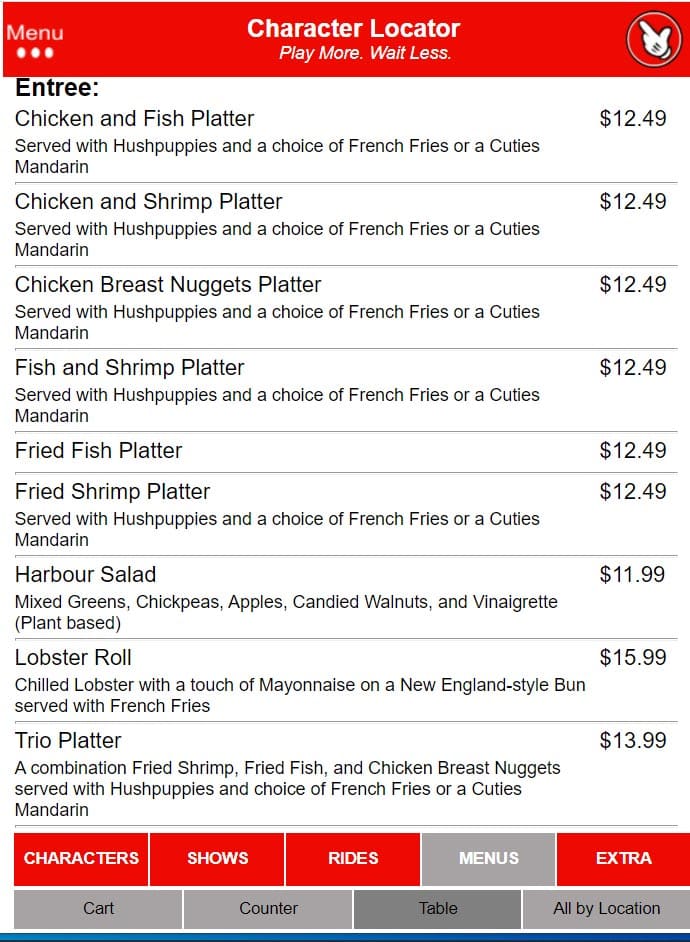 Kids will find the always demanded Chicky Nuggies, along with shrimp and the harbour salad. If your child doesn't care for freshly prepared food, you'll also find the Uncrustables sandwiches.
Desserts include a scoop of ice cream, a cookie or Soy-based frozen desserts. I suppose that is imitation ice cream.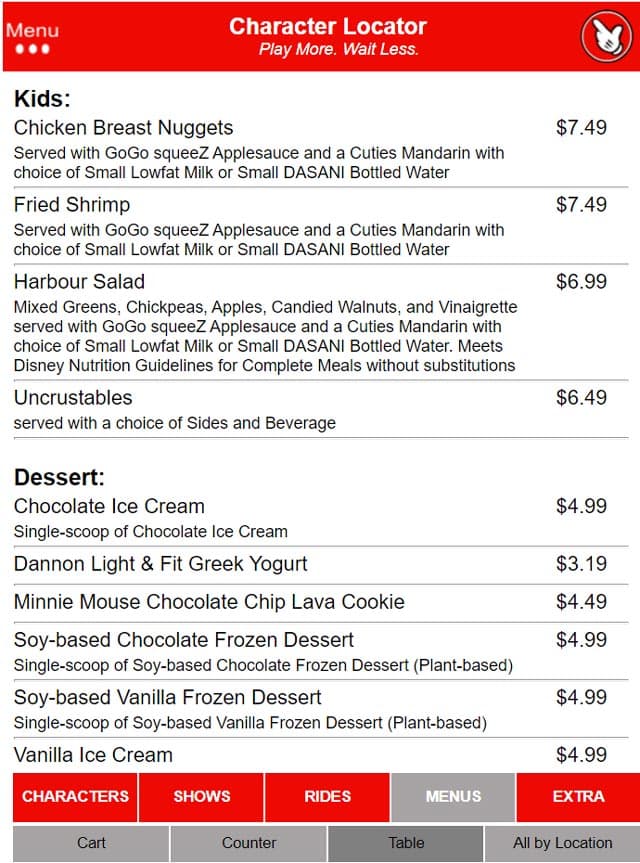 Because there is no alcohol service at quick service locations at this time, you'll find your basic fountain beverages, frozen lemonade, coffee and such. Let's hope those hushpuppies are tasty!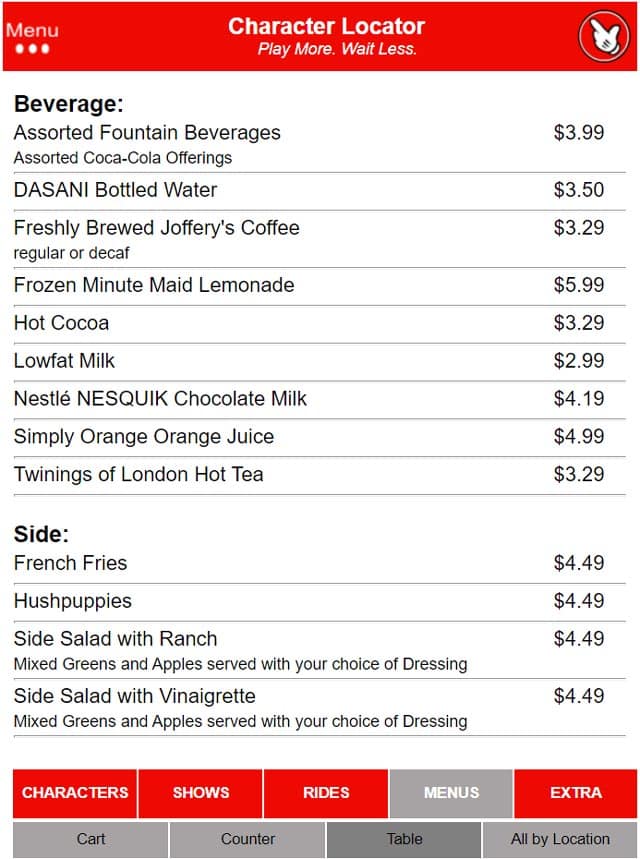 The restaurant reopens on December 17, 2020, just in time for the seasonal crowds. For the full story along with news of two other exciting re-openings, click here.
Currently, the Walt Disney World website has items listed on the menu including fried combo platters. These are: the trio platter (fried shrimp, fried fish, and hush puppies), chicken and shrimp, fish and shrimp, or chicken and fish.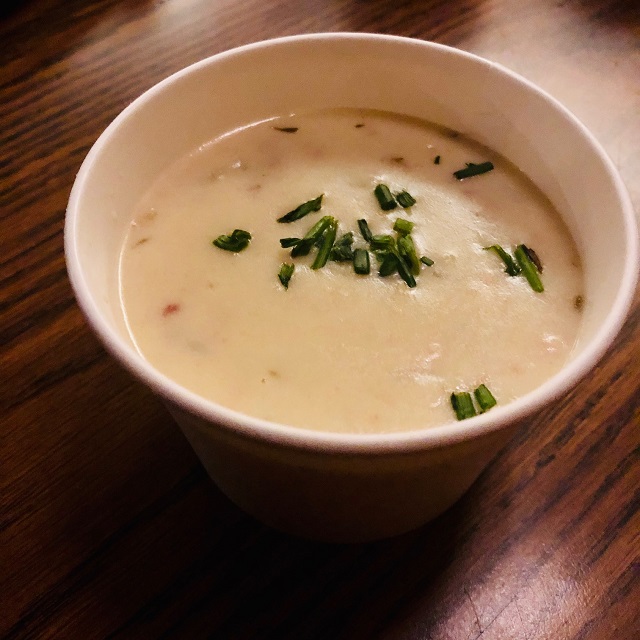 The menu also boasts New England clam chowder and the Harbour Salad. Best of all, it is offering the lobster roll.
While Columbia Harbour House's lobster roll is not my #1 favorite lobster roll in Disney World–that title goes to the Food and Wine version in Epcot– it is still a pretty tasty dish. It is one of my favorite QS entrees in Magic Kingdom, and I am thrilled to see it return.
The Location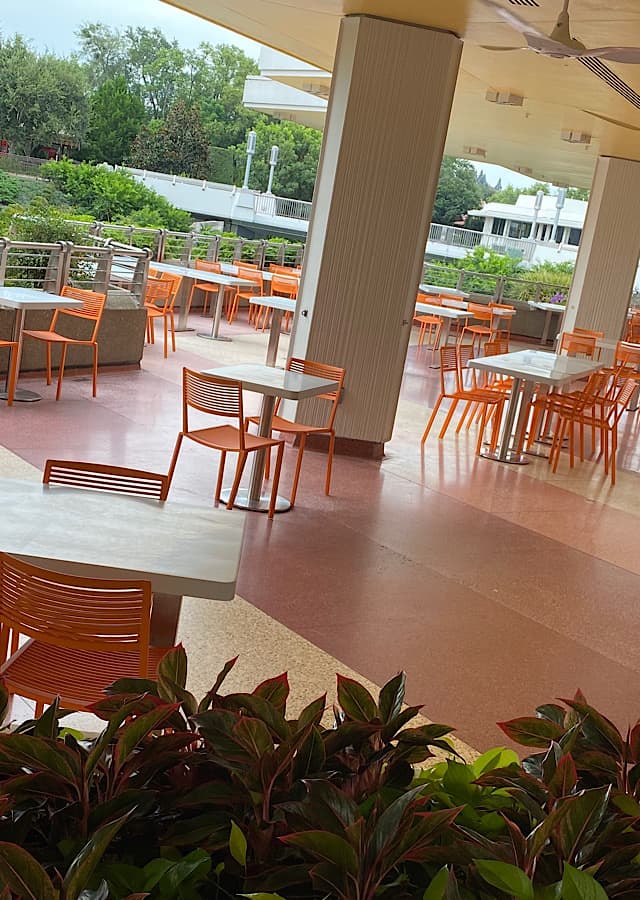 Of course, the menu alone does not provide the full benefit of Columbia Harbour House. Fans will, no doubt continue to miss the location itself.
However, Tomorrowland Terrace is a location with benefits of its own. For one thing, it is a covered, open-air location.
This is a wonderful option for those guests who prefer to stay outdoors as much as possible. The coverage can also provide both shade in the heat and shelter in the rain.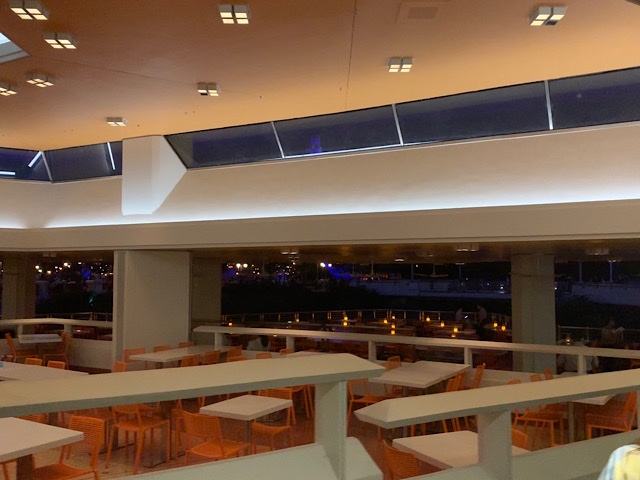 For those unfamiliar with Tomorrowland Terrace, it is a quick service restaurant located at the edge of Tomorrowland as you head to and from Main Street USA. It is typically only open seasonally, and it is often times it is closed and stands empty.
Even if you have not dined there, you may have passed it by unknowingly. You may have even seen dessert parties there in times past.
Perhaps the most important thing about the location is that it offers stunning views of Cinderella Castle. What better way to enjoy a meal than in the shade gazing at the iconic castle?
Sure, it isn't the Columbia Harbour House ambiance we are used to, but it is an interesting and even exciting alternative . It certainly has the potential to offer guests a relaxing break.
Also, by borrowing its menu, Tomorrowland Terrace will continue offering variety for those looking for a quick meal beyond the standard options. And if you prefer typical theme park food, you can always order the chicken nuggets.
Do you enjoy Columbia Harbour House menu items? Are you excited for Tomorrowland Terrace to open? Let us know on Kenny the Pirate's Facebook Page, or join our crew and continue the discussion!