The Noodle Exchange at Epcot's Food & Wine Festival offers many hot noodle entrees. Is it worth it in the summer though? Check out our review of the NEW Noodle Exchange.
Noodle Exchange
When the Food and Wine booth menus were released I (Ashley) knew that the NEW Noodle Exchange would be top of my list to try when we were at Epcot for the opening of the Food and Wine Festival.
I have a confession – I'm a bit of a noodle snob. I lived in Japan for a year where noodles were a major part of my diet. I traveled in Vietnam and remember eating amazing fresh and flavorful beef pho for breakfast. It can be hard to find good pho so I was curious to try the Food and Wine version and see how it compared to the noodles in Asia.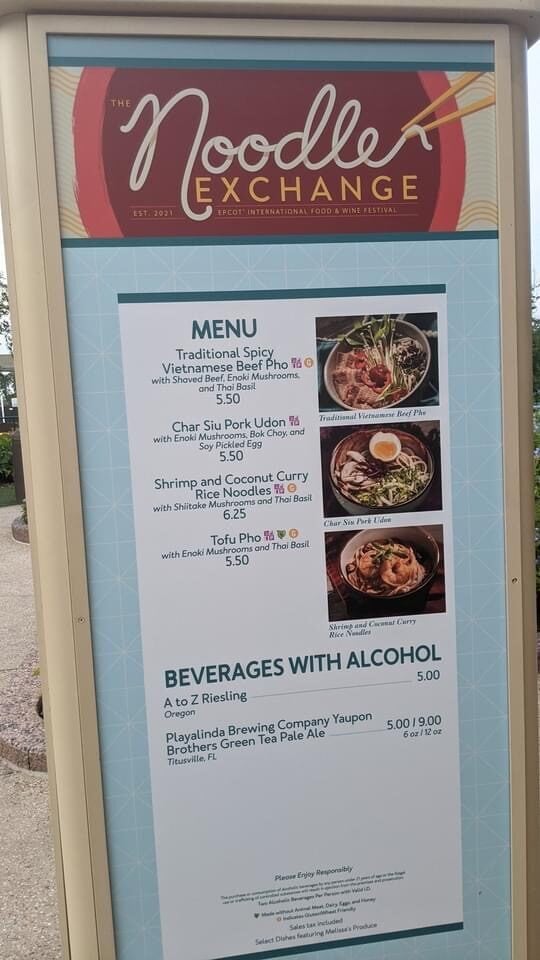 The noodle dishes available at the Noodle Exchange are:
Traditional Spicy Vietnamese Beef Pho with Shaved Beef, Enoki Mushrooms, and Thai Basil (gluten/wheat friendly; new)
Char Siu Pork Udon with Enoki Mushrooms, Bok Choy, and Soy Pickled Egg (new)
Shrimp and Coconut Curry Rice Noodles with Shiitake Mushrooms and Thai Basil (gluten/wheat friendly; new)
Tofu Pho with Enoki Mushrooms and Thai Basil (gluten/wheat friendly; plant-based; new)
Because I had just tried the amazing Le Cellier Beef Filet Mignon at the Canada food booth I wasn't in the mood for more beef so I opted for the tofu pho hoping it would be a little lighter.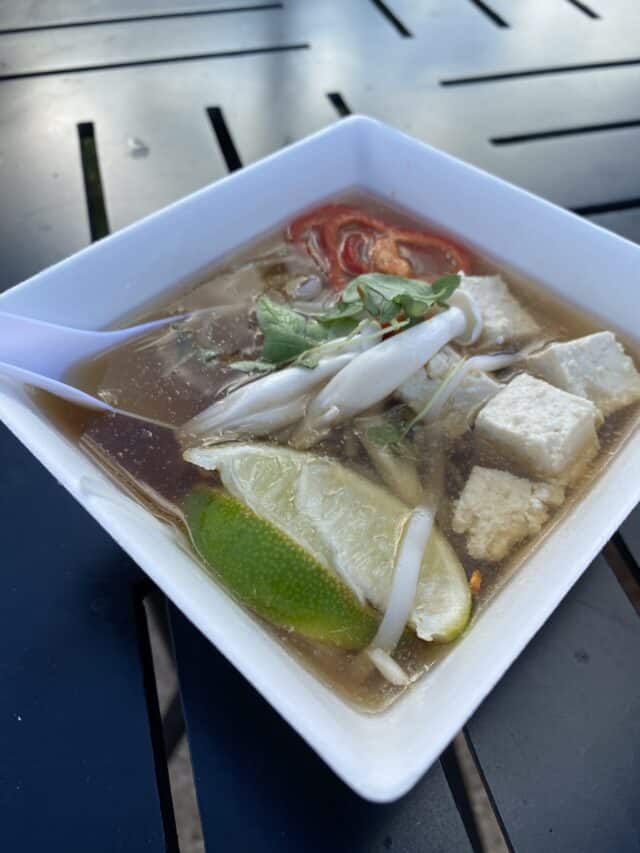 Tofu Pho
It was tasty with fresh enoki mushrooms and flavored with thai basil and lime. Not the best pho I've had, but I'm glad I tried it. I wonder if the beef would have been more flavorful and maybe a better choice.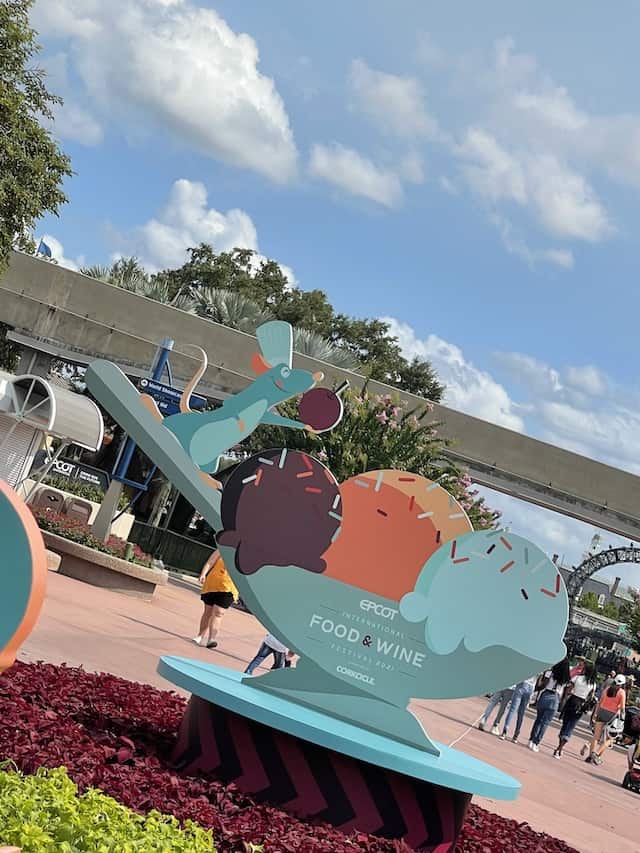 My main issue with eating hot noodle soup outside in Florida in July is….well… it's hot. It really baffled me that they didn't include a cold noodle dish on the menu knowing what the weather is like in Florida from July to October.
Zaru Soba is a delicious Japanese cold noodle dish that would have been so much more refreshing in 90 degree weather. It's my favorite Summer Japanese noodle dish.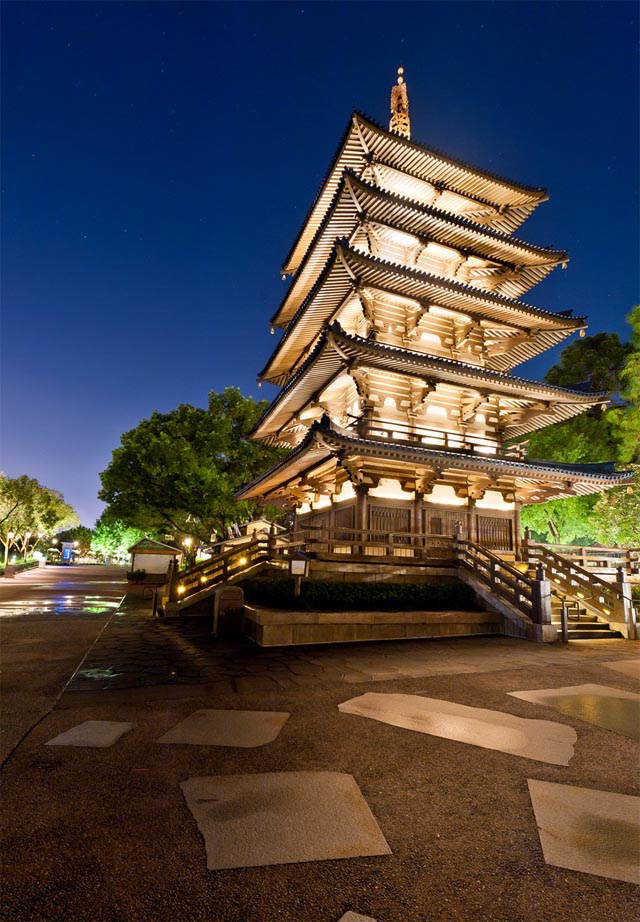 Would I try the Noodle Exchange again?
Unless they add a cold noodle dish or I attend Food and Wine later in the season (when the weather is cooler and I'm in the mood for hot soup), I'm not sure I would try this booth again.
It wasn't particularly amazing pho and there are so many other Food and Wine dishes I want to try.
Have you tried the Noodle Exchange at Food and Wine? Please share your thoughts in the comments below, on Facebook, or in with our crew on Facebook.
Ashley Beckwith McKellar