The votes are in! We asked our Crew members what their favorite Quick Service and Table Service restaurants are in Epcot. Lots of fan favorites made the list, but which ones stood out among the rest? Join us for part 1 of this 4-part park series and see what Disney fans think is the best dining location in Epcot!
Epcot is one of my (Christina) favorite places for amazing culinary indulgences. Not only are there amazing table service restaurants, but the Quick Service and snack locations are equally fantastic.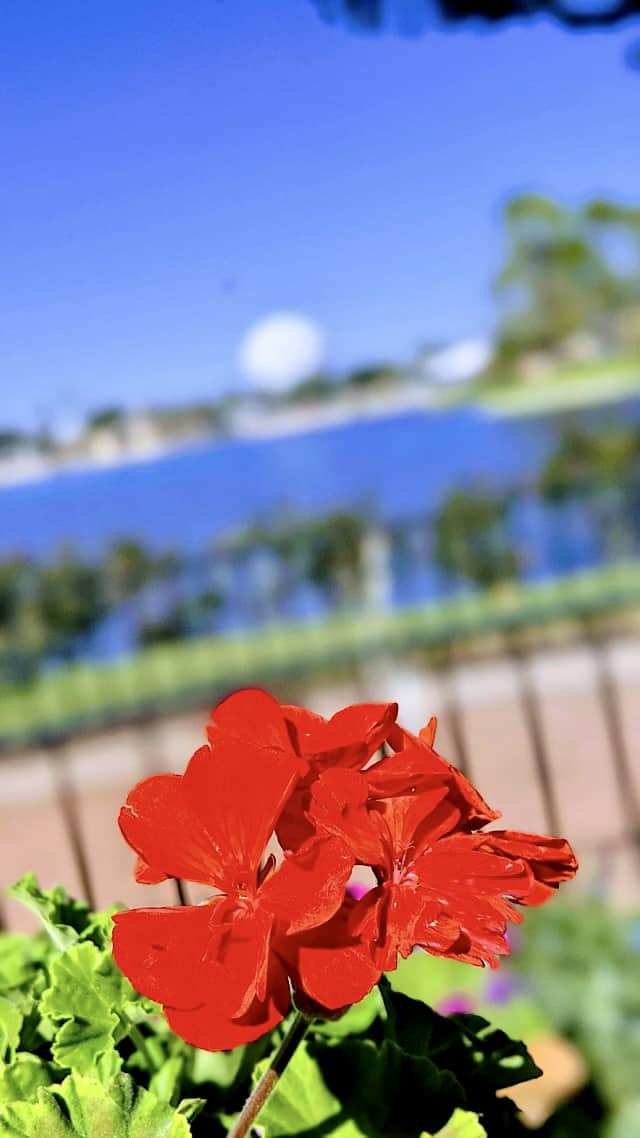 If you can't find something to eat in Epcot, seek medical attention immediately.
We gave our wonderful Crew Members a poll with all of the Quick Service (QS) and Table Service (TS) locations currently available in Epcot and asked them to pick their must-eat locations
Let's take a look at which Epcot dining options are the tried and true favorites of Disney fans!
You can also catch up on which restaurants our readers thought were the best in Hollywood Studios, Magic Kingdom and Animal Kingdom!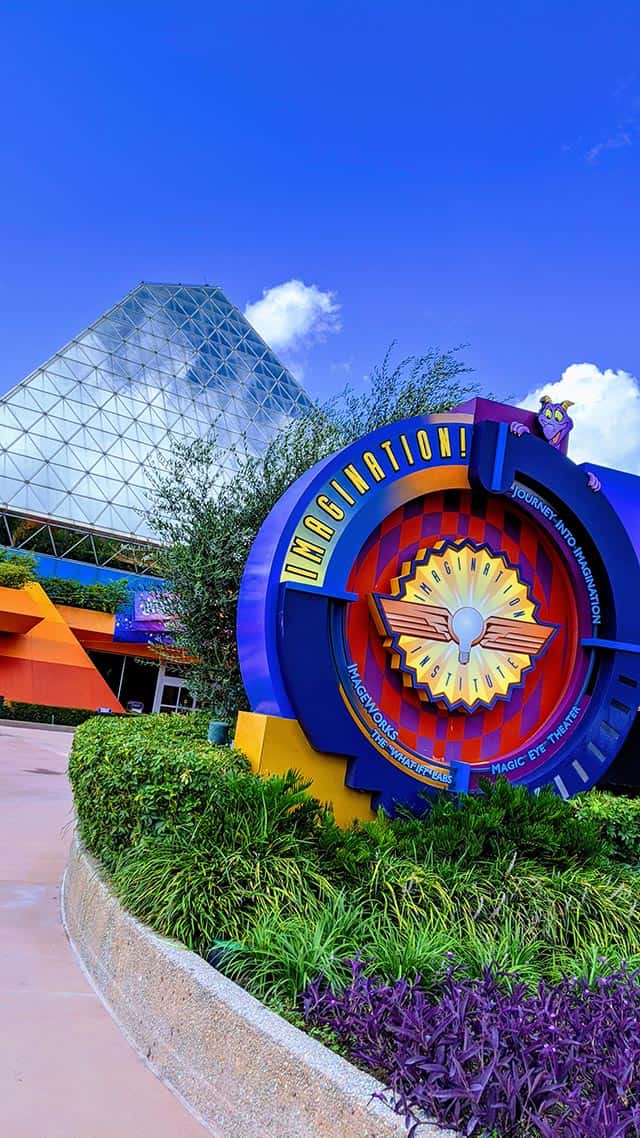 Quick Service Top 5
It was a very close vote between all of our top 5 placers. There were only a few votes difference between each location. Let's see who came out on top! Will you be surprised?
5. Regal Eagle Smokehouse
The Regal Eagle Smokehouse hasn't been around that long, but it has quickly won over the hearts of Epcot fans.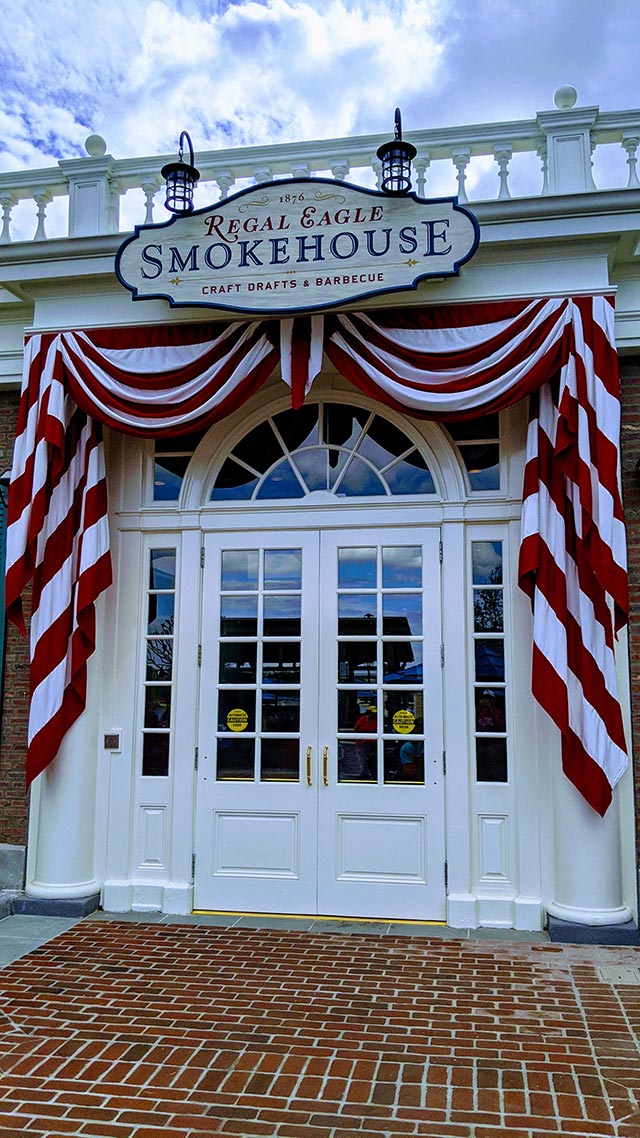 Regal Eagle Smokehouse is located in the American Adventure Pavilion and is centered around your favorite patriotic muppet, Sam Eagle.
You'll find cute muppet nods all over the restaurant including a sign that says "a tribute to all cookouts, but mostly Barbecue" which plays off of the hysterical line from the Muppet Vision 3D show at Hollywood Studios.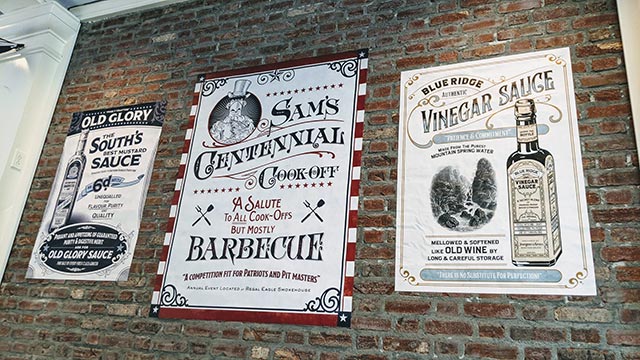 If you are a fan of delicious, smoky and sweet BBQ, then be sure to stop by the Regal Eagle Smokehouse for all your BBQ fixings such as Burgers, Brisket, Smoke Chicken, Ribs, Pork and more!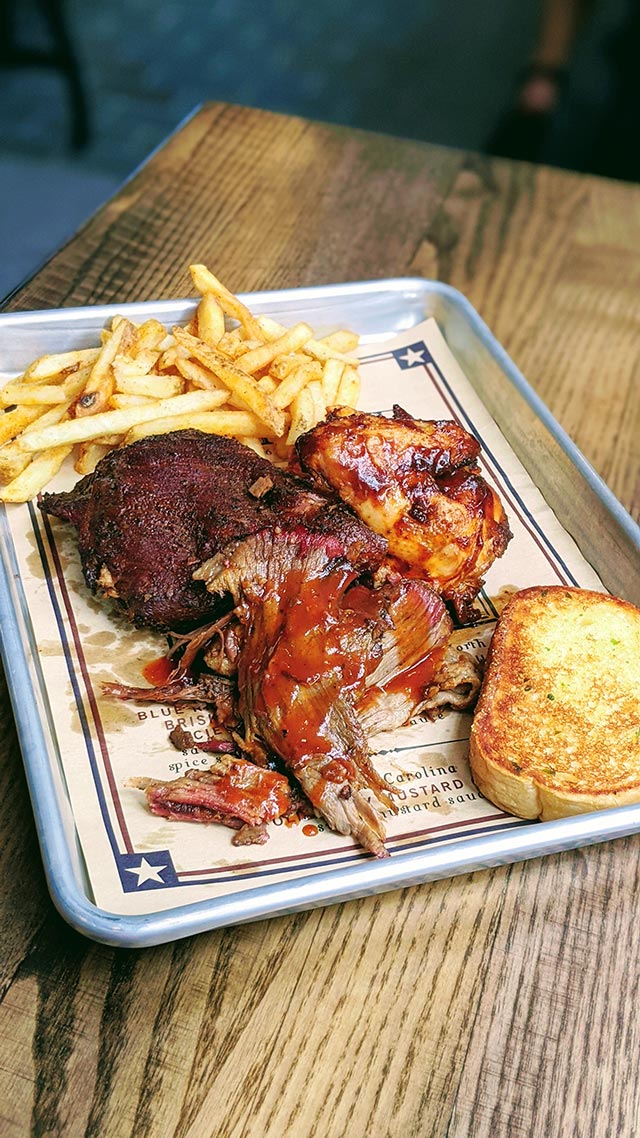 And because food is really just a vessel to consume more sauces in your day, you can also douse your meal in 4 special BBQ sauces:
Blue Ribbon Brisket Sauce – Savory Spice Sauce
Sizzlin' Pit Dry Rub Coalition – Classic Smokehouse Sauce
Old Glory Mustard Guild – Sweet Mustard Sauce
Blue Ridge Vinegar League – Vinegar Base Sauce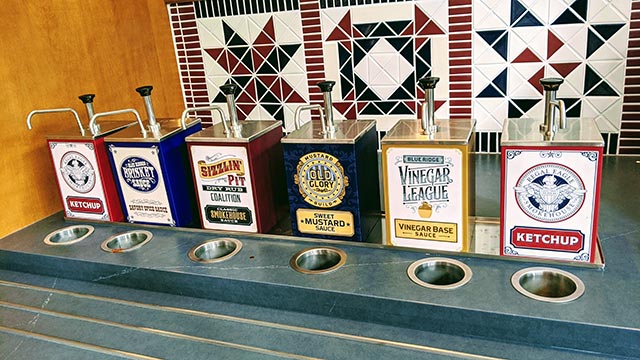 4. Sunshine Seasons
The Sunshine Seasons is a great place for the whole family to enjoy because there are various stations that serve different food offerings. There is something for the pickiest eaters and more adventurous palates, too.
The Sunshine Seasons is located inside the Land Pavilion on the bottom floor. You'll find a wide variety of cuisines including some healthier options and a delicious Asian menu.
Be sure to save room for dessert, though, because the little bakery case at Sunshine Seasons is something pretty special.
If you are looking for the best brownie in Disney, look no further than the Turtle Brownie. Many people overlook it because there are so many amazing treats such as the strawberry shortcake, chocolate mousse cake, and black forest cupcakes, but don't miss out on this amazing treat!
You can read all about the Turtle Brownie and more Bucket list worthy snacks at Epcot HERE!
3. Les Halles Boulangerie-Patisserie
Ok, it really surprises me that Les Halles Boulangerie-Patisserie did not come in first place. This place is truly one of the best quick service locations in all of Disney, not just Epcot.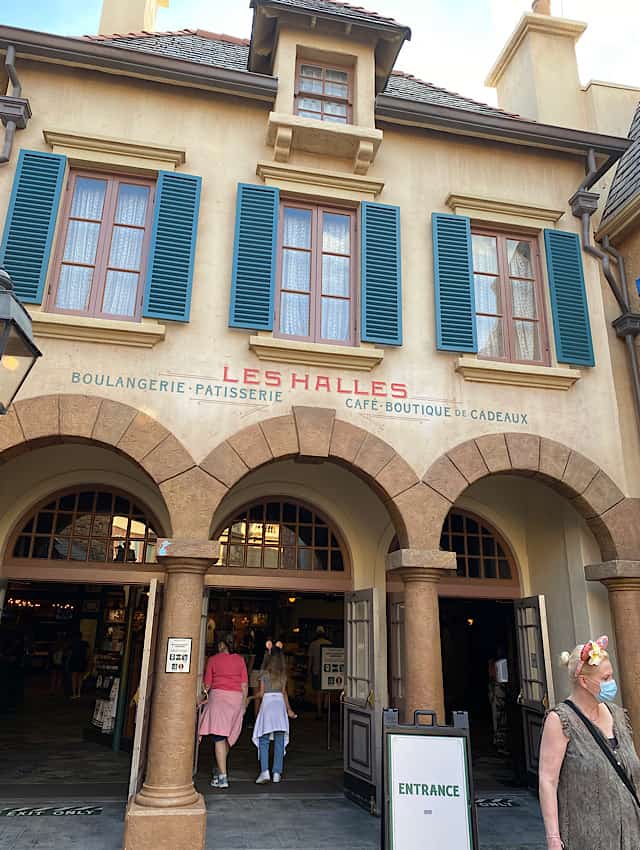 Les Halles Boulangerie-Patisserie is tucked away in the back of the France Pavilion and has so many amazing food options including sandwiches, fresh made baguettes and lobster bisque.
That's not even the best part! If you walk out of Les Halles Boulangerie-Patisserie without buying a delicious dessert, or two, did you even go?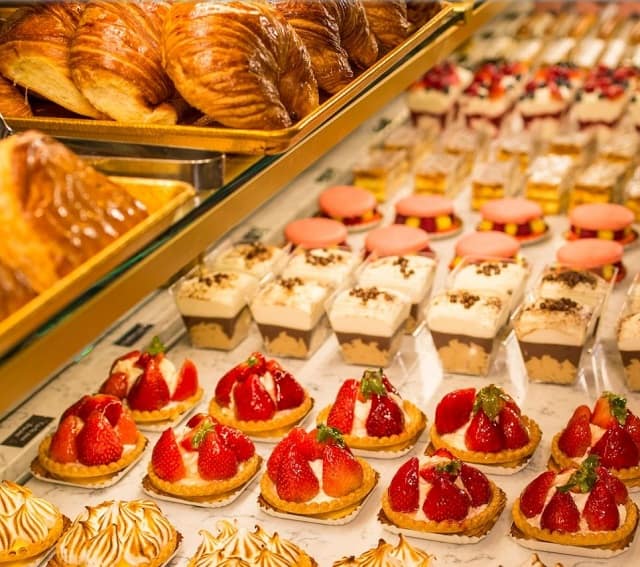 Everything from the desserts to the bread is made fresh daily at Les Halles Boulangerie-Patisserie and is the exact quality you would expect from a French bakeshop.
You can't go wrong with anything you get at Les Halles Boulangerie-Patisserie, I think we need to spread the word on just how amazing this little quick service location is! Be sure to check out Susan's review HERE.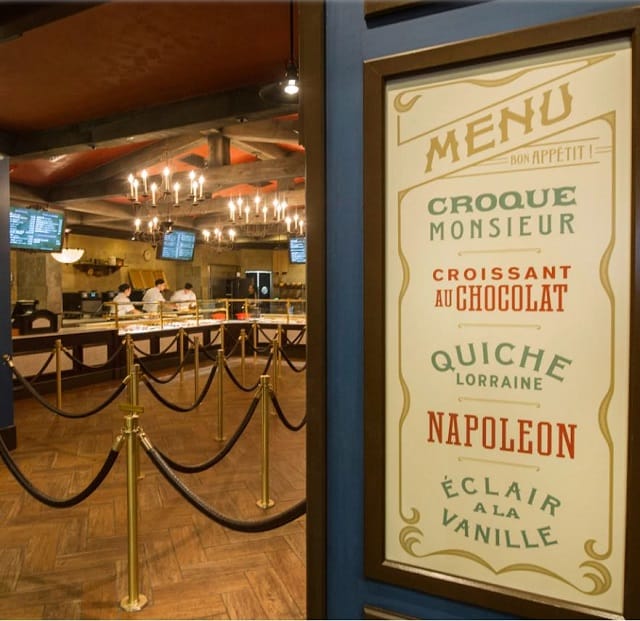 2. Yorkshire County Fish Shop
Besides the Lobster Bisque at Les Halles Boulangerie-Patisserie, my next love is the Fish & Chips at the Yorkshire County Fish Shop. I have searched far and wide to find a comparable Fish and Chips dish to the one served at Yorkshire, but I have not succeeded.

This fish is so flaky and the batter offers the perfect crispy balance to the mild tender fish. I drown my fish in a sea of malt vinegar and it's perfect! (Are you team tarter sauce or malt vinegar? Let us know in the comments!)
Here's a fun tip: grab a cup of Lobster Bisque at Les Halles Boulangerie-Patisserie and bring it over to Yorkshire to dunk your fries in. You can thank me later!
1. La Cantina de San Angel
The number one Quick Service according to our beloved followers is the one and only La Cantina de San Angel.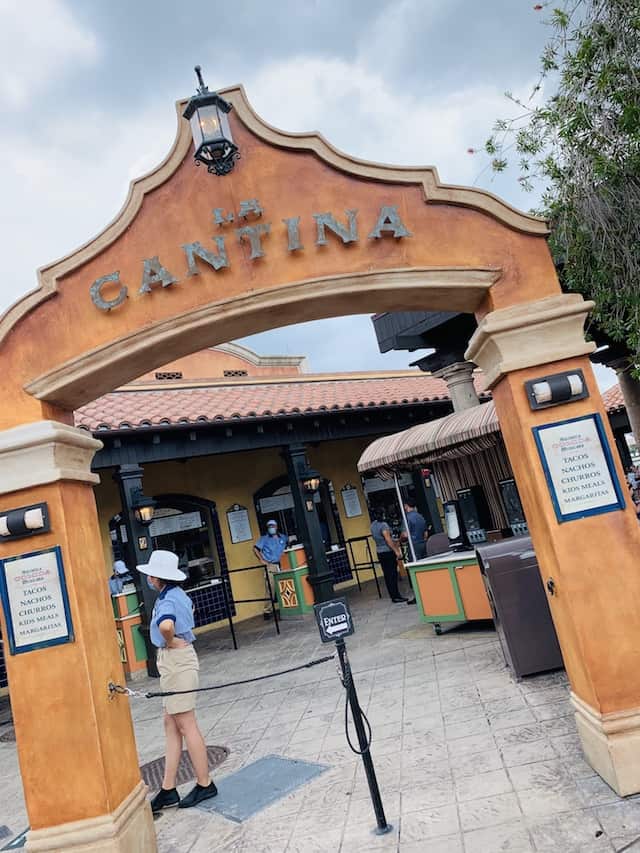 This restaurant is located outside of the Mexico Pavilion directly across from the pyramid. You'll find some delicious offerings such as Nachos, Tacos, Empanadas and Churros.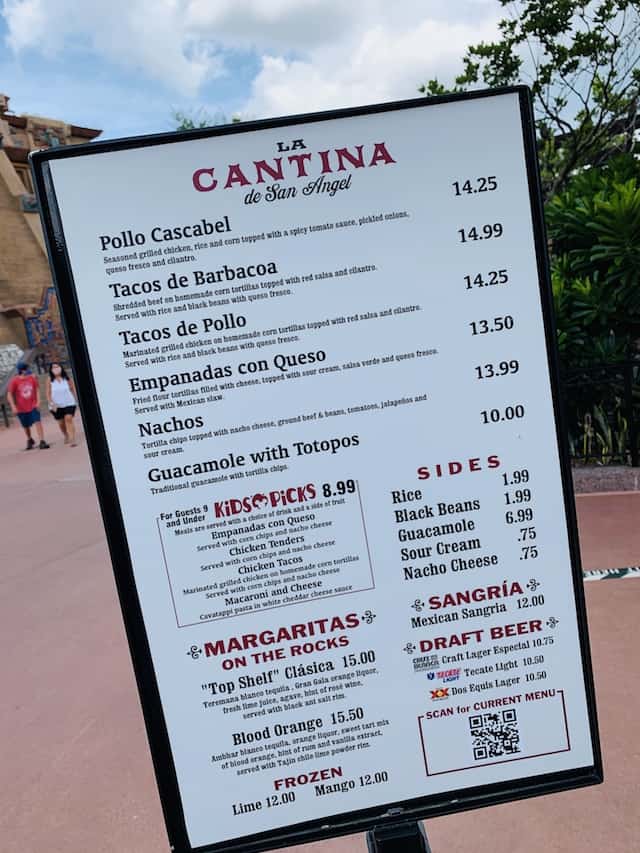 I love the nachos at La Cantina de San Angel, but they are enormous so be sure to enlist a friend if you plan to pace your way around the world.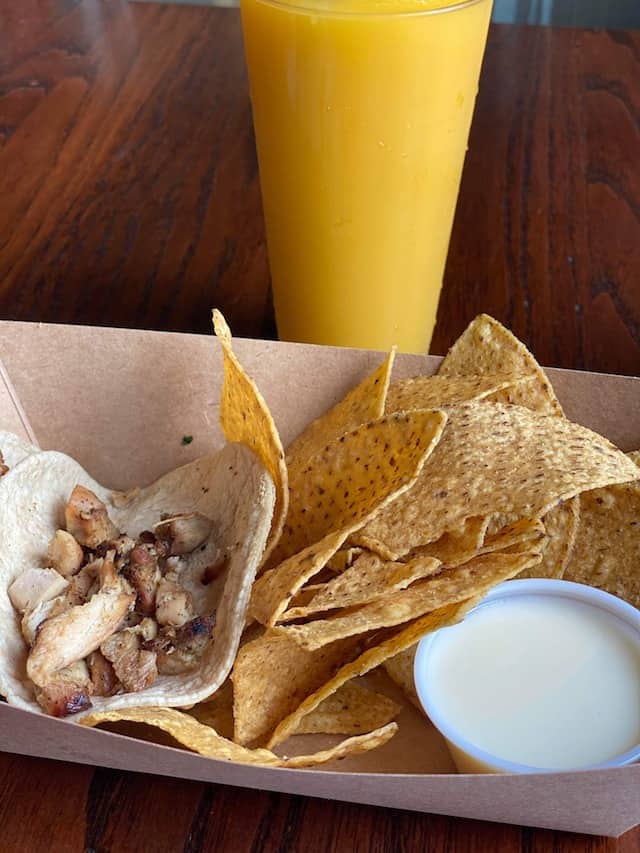 I know that flour tortillas are not authentic Mexican fare, but corn tortillas are not one of my personal favorites, unless they are crunchy. Be aware if you are like me, that you will not find a flour tortilla in sight at La Cantina de San Angel.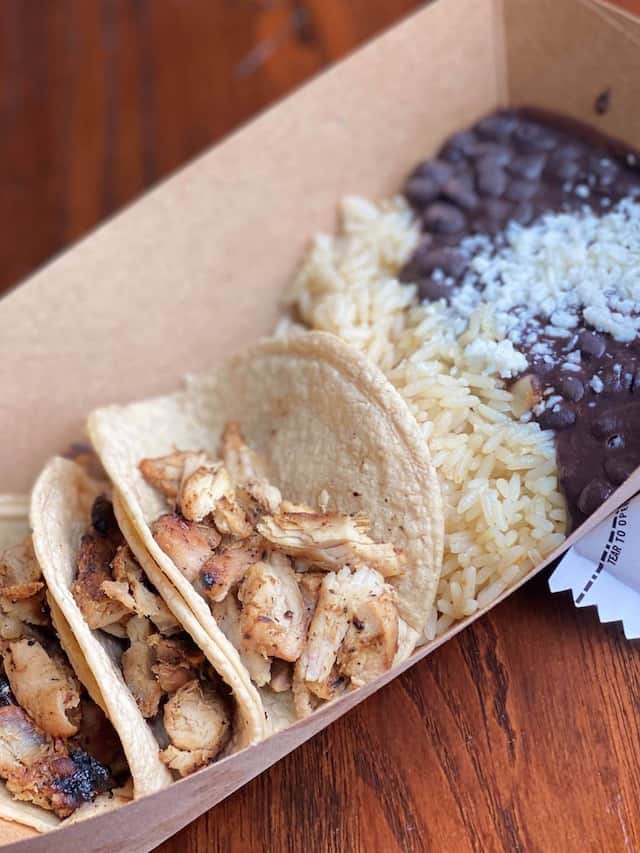 Table Service Top 5
5. Rose and Crown
In fifth place is the Rose and Crown located in the United Kingdom Pavilion. This restaurant serves up authentic British fare with items such as Shepherd's Pie, Bangers and Mashed and Fish & Chips.
If you are an adventurous eater, you will enjoy trying some of these unique items at the Rose & Crown, but non-adventurous eaters should still be able to find something they would enjoy as well.

The Fish & Chips are similar to the ones you will find out at the Yorkshire Country Fish Shop, though oftentimes the type of fish might vary compared to the outside Quick Service location.
For dessert, who can pass up an English Trifle with layers of Strawberries, Vanilla Custard, Graham Crackers, and Whipped Cream? (and there's no beef, peas or onions in it!).
4. Teppan Edo
If you love hibachi-style dining, Teppan Edo should be high on your table service list.
Located in the Japan pavilion, this restaurant offers Teppan-yaki-style cooking with noodles and rice.
I am always amazed at how many rooms and hibachi tables there are at this restaurant. They go on forever!
We always love the Disney touches that the chefs add when cooking our food. On our last trip to Teppan Edo our chef made Olaf out of a tower of onions. The food is always extremely tasty here!
The one thing that is a smidge disappointing is that Teppan Edo does not take AP discounts or Tables in Wonderland, so be sure to research ahead of time wherever you go if they take your discounts.
3. Le Cellier
Le Cellier has consistently been one of the best restaurants in Epcot for years and years. If for no other reason than to get the Canadian Cheddar Cheese Soup, you need to make a stop into Le Cellier.
I don't believe there is anything better in Disney than that cheese soup and a warm pretzel roll! That said, don't miss out on the amazing steak entrees either! I love a good steak, but over the years it has become harder and harder to find a good one in Disney World.
The one place I know I can go to get the perfect steak is Le Cellier. I'm one of those somewhat picky eaters so the mushroom and risotto accompaniments that come with the Filet Mignon at Le Celler don't really do it for me.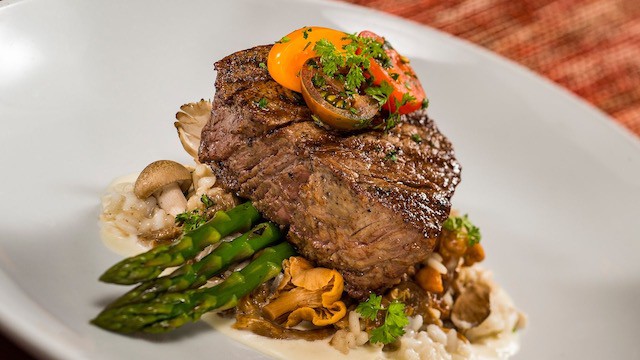 The impeccable servers have always been so accommodating and are eager to help with any menu adjustments you might have. For me that means just a filet with green beans and mashed potatoes and wine sauce (and it's delicious)!
Don't forget to save room for dessert at Le Cellier, because they have some amazing options such as homemade sorbets, creme brûlée and my all time favorite, (found on the kids menu), the chocolate "moose".
2. Via Napoli
Our second place winner for best table service restaurants in Epcot is Via Napoli. I have yet to have the chance to eat here, but it is at the top of my bucket list! I have heard so many rave reviews of this location that I can't wait to try it!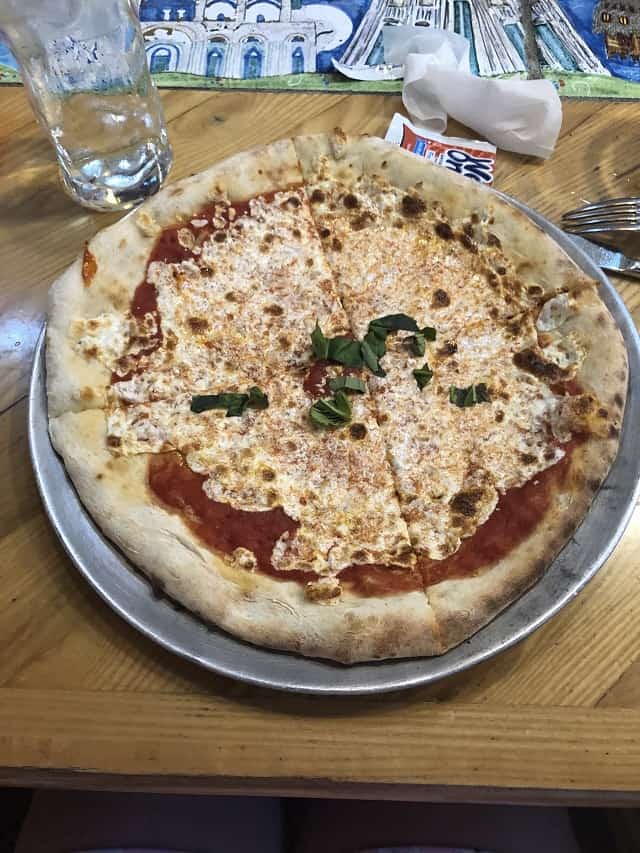 Via Napoli is located towards the back of the Italy Pavilion and features lots of authentic Italian foods such as chicken parmigiana, fried risotto balls, lasagna napoletana and tiramisu, but the reason this place is such a hit are the wood-fired pizzas.
These pizzas are handcrafted from the finest Italian ingredients. Even the water used in the dough is specially imported. Pizzas come in various sizes so this is a great location to feed a large family.
Next time you are at Epcot, be sure to book a reservation at Via Napoli. You won't be sorry!
1. Garden Grill
The winner of the best Table Service location in Epcot is the Garden Grill! This beloved restaurant is located inside on the top floor of the Land Pavilion. It features a 360 degree seating platform that slowly rotates as you dine.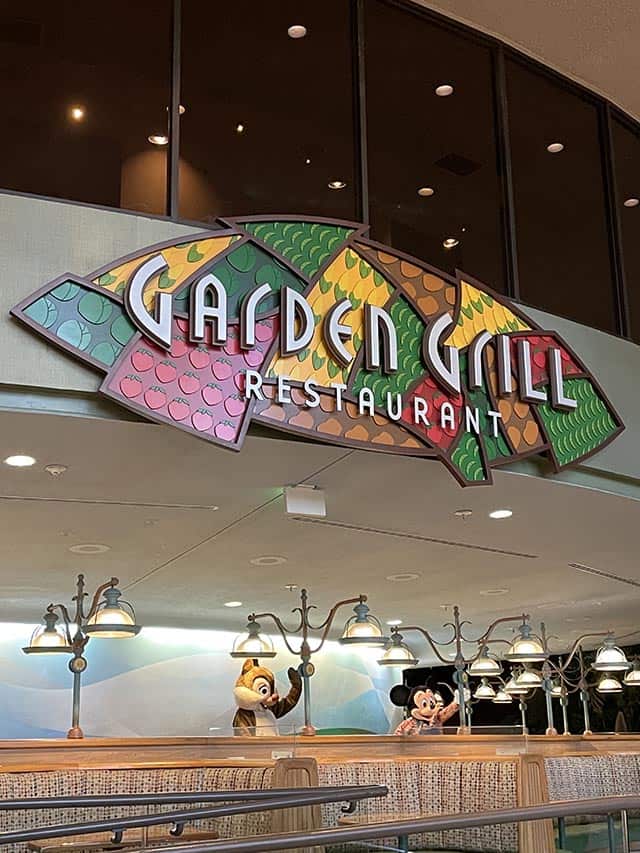 It takes approximately 1 hour to make a full rotation, so most guests will get their chance to experience lots of interesting scenery including parts of the Living with the Land attraction.
Breakfast at the Garden Grill is one of my (Christina) favorite places to eat in all of Disney. The food is absolutely phenomenal. It is served family-style at your table and is all-you-care to enjoy.
There is a plentiful variety of breakfast offerings such as Mickey waffles, tater tots, sausage links, bacon, fresh fruit and the best scrambled eggs you've ever tasted.
Unlike at most Disney breakfast locations that use the egg substitute from the carton, Garden Grill uses real eggs and they are consistently moist and fluffy.
One of the best accompaniments for this meal is the salsa, which is freshly made from the vegetables grown in the Living with the Land ride. It is the best tasting salsa you will ever try! I put it on almost everything.
I can't forget to rave about the giant cinnamon roll either! This thing is as big as your face and is served warm and gooey with plenty of icing!
Dip this in a little bit of the fresh chocolate hazelnut spread that comes with the Mickey waffles and you'll be instantly taken to Nirvana. You're welcome!
Breakfast isn't the only great meal at the Garden Grill. While I personally prefer breakfast over the dinner menu, there are a lot of great options on the dinner menu, too!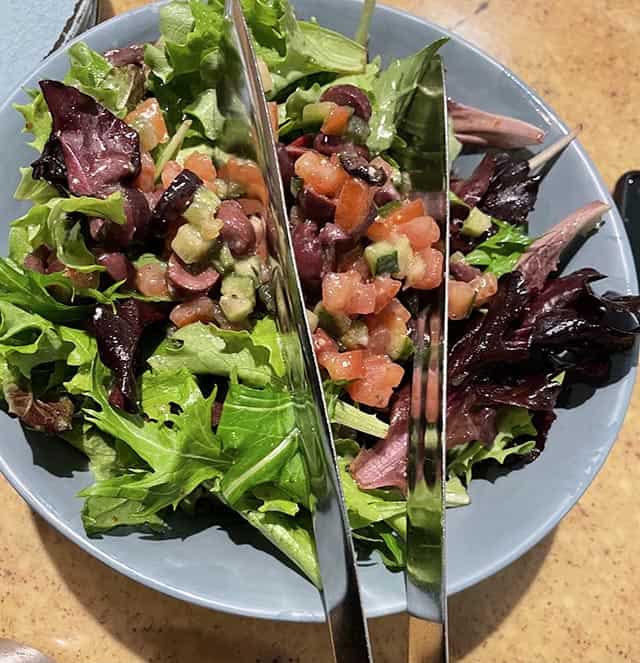 Lunch/Dinner is also served family-style and comes with harvest-inspired salad, Grilled beef with Chimichurri sauce, sliced turkey breast, seasonal vegetables, herb and leek stuffing, Mac & cheese, mashed potatoes and berry shortcake for dessert.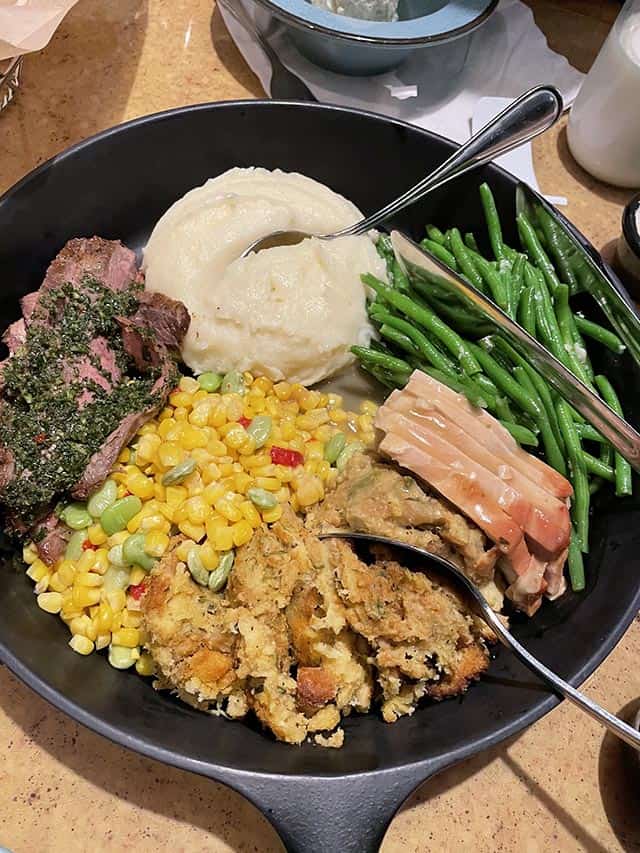 Under normal circumstances characters would come to each table for photos and autographs. Some of my all time favorite character interactions have come from the Garden Grill. Basically anytime you run into Chip & Dale some sort of chaos will ensue.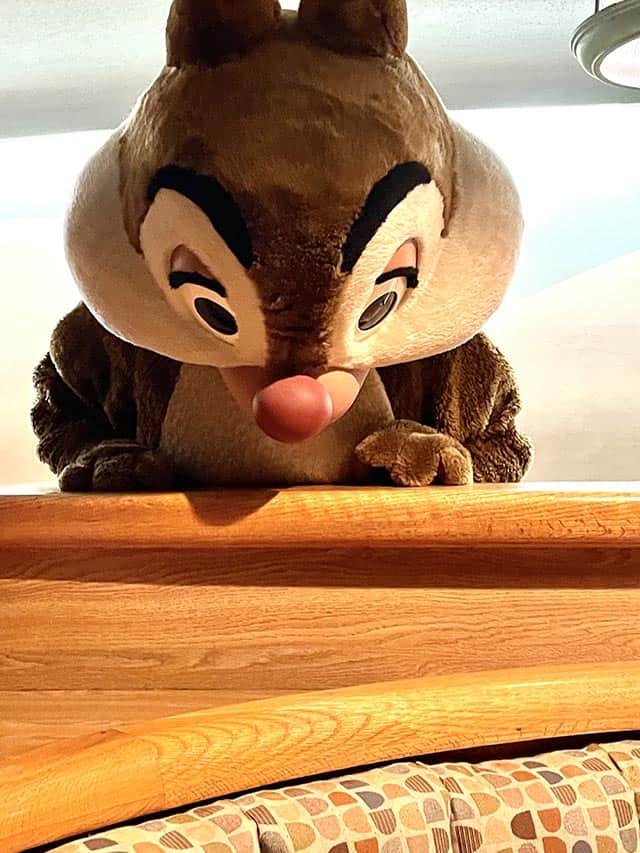 My favorite was the time I brought a brand new white sneaker along to have the characters sign. Chip decided to pretend the shoe was stinky and stole it to have all the characters sniff it. When it got to Mickey, he "passed out" and Dale had to do CPR on him.
The entire restaurant was in stitches and it was one of the most memorable experiences we have ever had at a character meal. Unlike some larger restaurants like Chefs Mickey's we got a lot of character time since the restaurant is much smaller.
The character experience at the moment is a bit modified. Just as with all character dining locations right now, characters are remaining socially distanced from tables. The characters will roam around the restaurant and pose for selfies from a safe distance.
Overall Winner
Our overall winner for the best dining location in Epcot (both Table and Quick Service) is the Garden Grill restaurant! I can't say I disagree, this restaurant is one of my personal favorite dining locations in all of Disney World and it seems that Disney fans agree!
Regardless of whether you are looking for a great breakfast or dinner, you can't go wrong with the Garden Grill. The character interaction is unparalleled (even under Covid protocols) and the food is always fresh and delicious.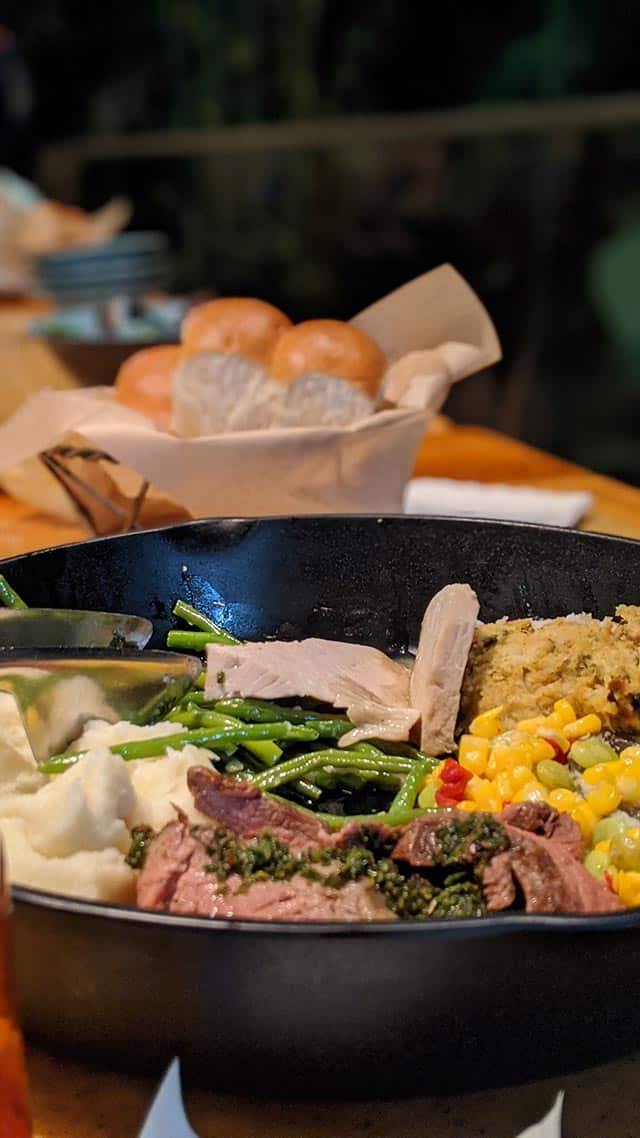 If you can score one of these hard to get dining reservations, do it! You will not regret it!
What do you think of this top dining locations in Epcot list? Did your favorite make the cut? Let us know what places are your favorite to eat in Epcot in the comments and on our Facebook page!
-Christina