Join me as I take you on an Italian adventure on my review of enjoying lunch at Via Napoli Ristorante e Pizzeria in Epcot's Italy Pavilion.
Italy Pavilion
The Italy Pavilion at Epcot is one of my favorite countries to visit at the World Showcase. There's something about entering this location and actually feeling like I've been transported to La Bella Italia!
In fact, it is so realistic looking that recently a friend of ours shared that last year she just happened to be standing inside the Italy Pavilion when a friend of hers Facetimed her from visiting from the real Italy.
Immediately her friend exclaimed, "are you here as well?" My friend laughed and played along for a couple of minutes until she revealed the Showcase around her.
Looks are deceiving aren't they? Disney surely knows what it is doing and does it best!
Décor Around the Italy Pavilion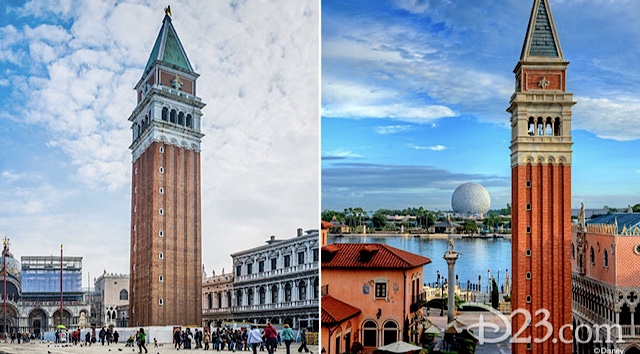 The focal point of the Italy Pavilion is the 83 foot bell tower authentic replica of the original campanile located in St. Mark's Square in Venice, Italy.
Another spectacular replica located in the Italy Pavilion is the 14th century pink and white Doge's Palace.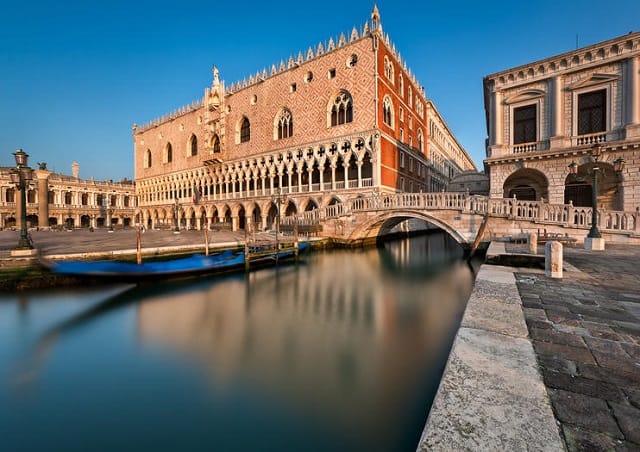 In the central plaza area of the pavilion, the Plaza del Teatro, guests will find the "Fontana de Nettuno." The fountain is inspired by Bernini's "Fountain of Neptune" which is located at the heart in city center of Rome.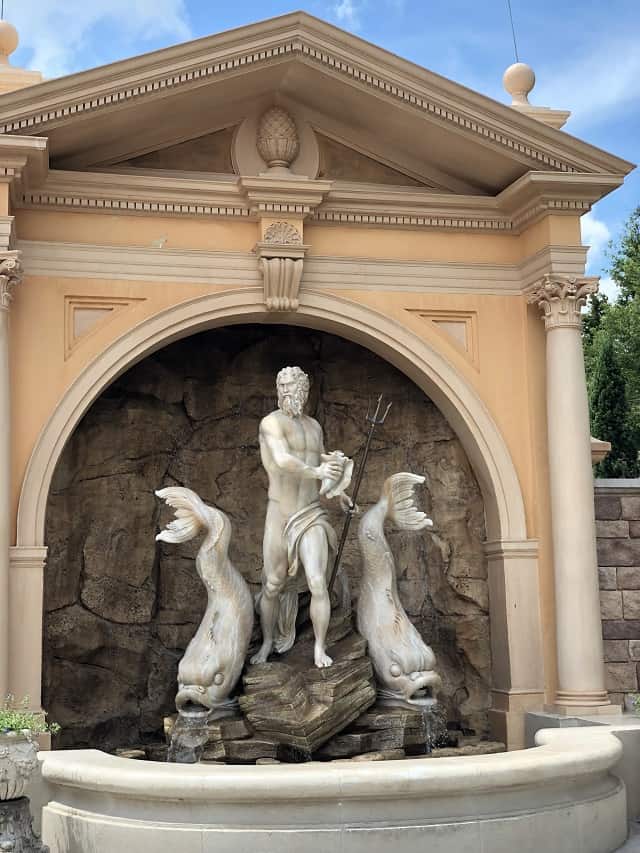 The landscaping around the Italy Pavilion does not disappoint as it is adorned with olive trees, Mediterranean citrus, kumquat trees, cypress and pine trees.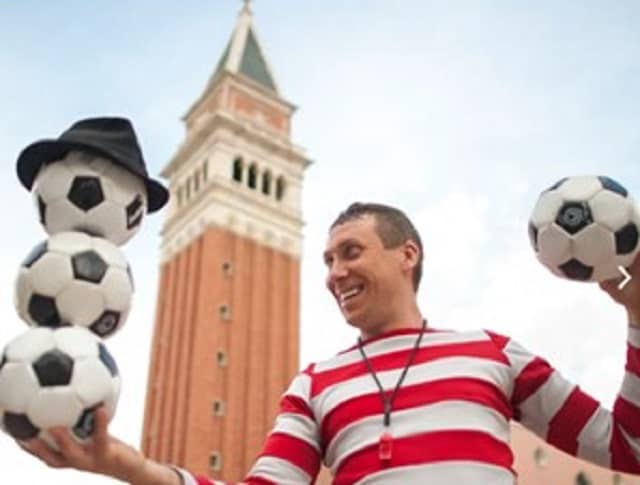 Pre-pandemic, the streets of the Italy Pavilion came alive through live street performances such as Sergio, a fun comedian/mime/juggler.
Unfortunately, the Walt Disney World website shows as "Temporarily Unavailable." This, and other entertainment were all cut earlier last year. You can read Sergio's thoughts on this news HERE.
Via Napoli Ristorante e Pizzeria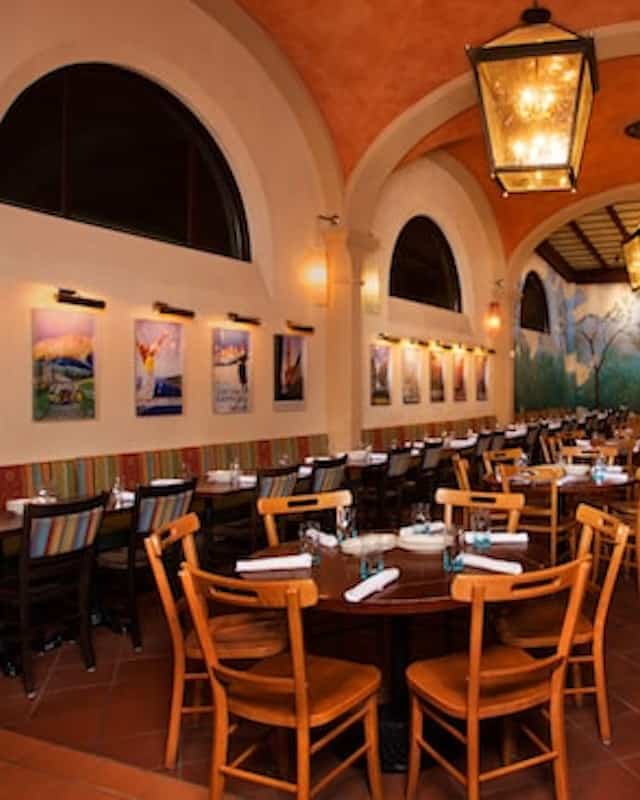 If there is something that I truly love to eat quite frequently, then it would come as no surprise that my answer would be pizza!
It's especially a wonderful treat when I get to enjoy pizza from an Italian restaurant.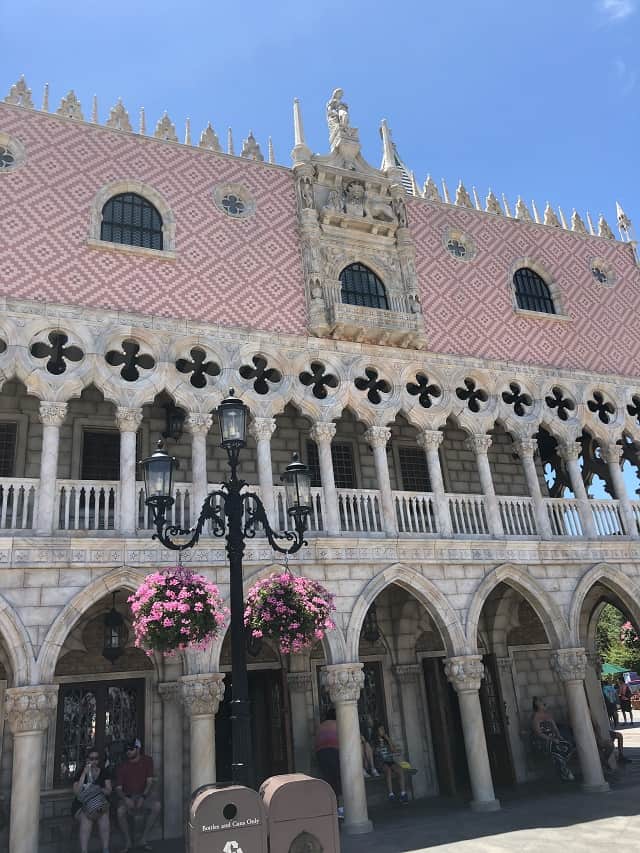 Via Napoli is known for its thin-crust pizzas which are made with fresh mozzarella cheese, San Marzano tomatoes and authentic Caputo flour, which is imported from Southern Italy!
The water for the dough is flown in and sourced from a spring similar to Italy's Campania region.
Enjoy traditional Neapolitan pizza delivered right to your table, from cheesy quattro formaggi to sausage-topped piccante.
Famed restaurateur Nick Valenti lived in Naples while studying the art of dough, crust, sauce and oven temperatures at the famous pizzerias Da Michele and Trianon before creating the menu at Via Napoli Ristorante e Pizzeria.
What We Ordered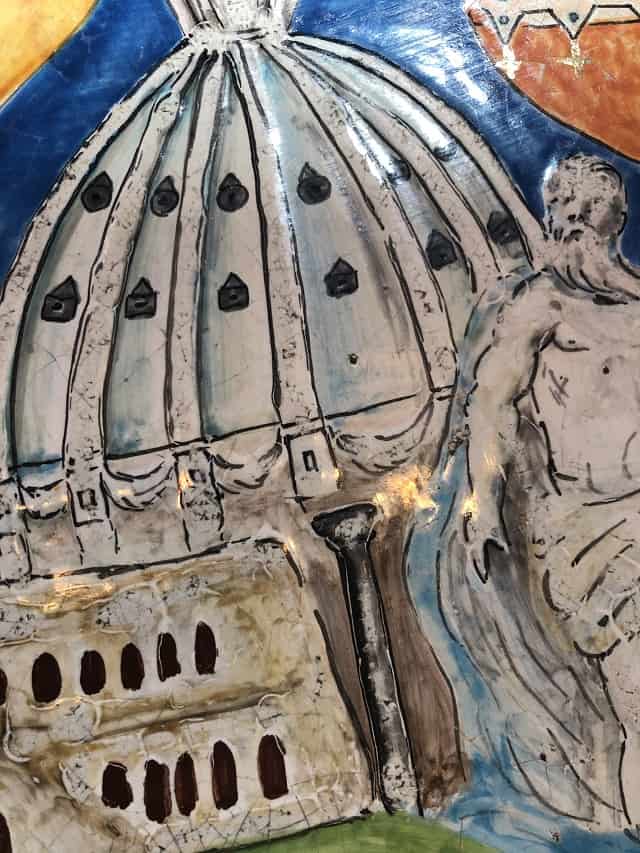 While my husband and I traveled as a kids free getaway trip in September, we both enjoyed a wonderful quiet lunch with one another at Via Napoli.
One of the first things that you will notice when you are seated is the QR scanner on the table indicating you need to scan the code to bring up a touchless menu.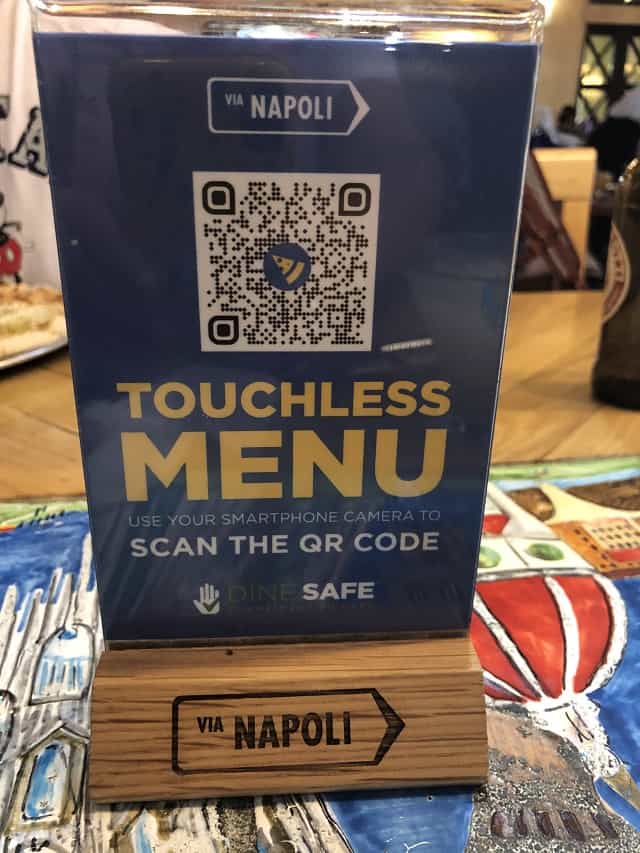 it's Very easy to do as it loads onto your phone!
The restaurant is open for both lunch and dinner, and you can expect to find plates from $15 to $34.99 for adults. There is also a bambino (child's) menu.
On the menu, there is a variety of Antipasti (small plates).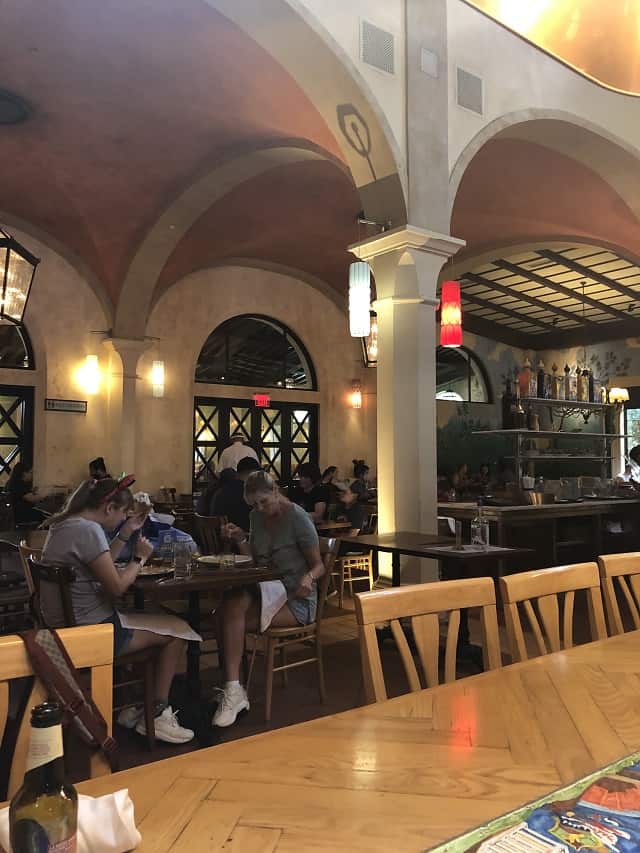 The pizzas at Via Napoli come in three different sizes: Individual, Large, and 1/2 Meter (also called Mezzo Metro).
The family of four seated next to us (at least six feet apart) ordered the Mezzo Metro, and my goodness, it was a huge rectangular sheet of pizza!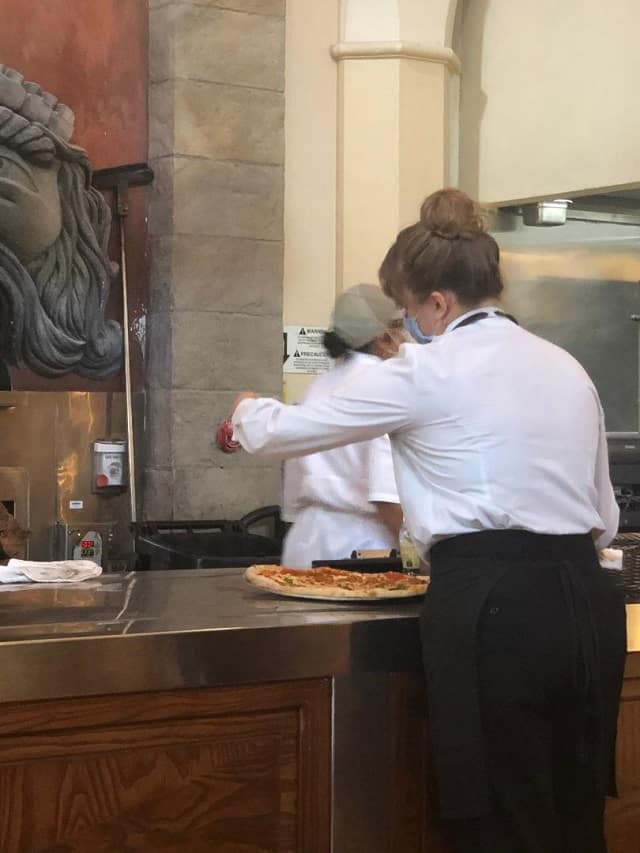 Guests will also find a variety of pasta dishes on the menu as well as a delectable Dolci (dessert) menu.
I, for one, already knew what I was going to order. My go to pizza is always Pizza Margherita.
As I knew that the 10″ individual pizza would be too much for me to consume, I asked our waiter if I could order off the children's menu. I have done this previously at other WDW restaurants.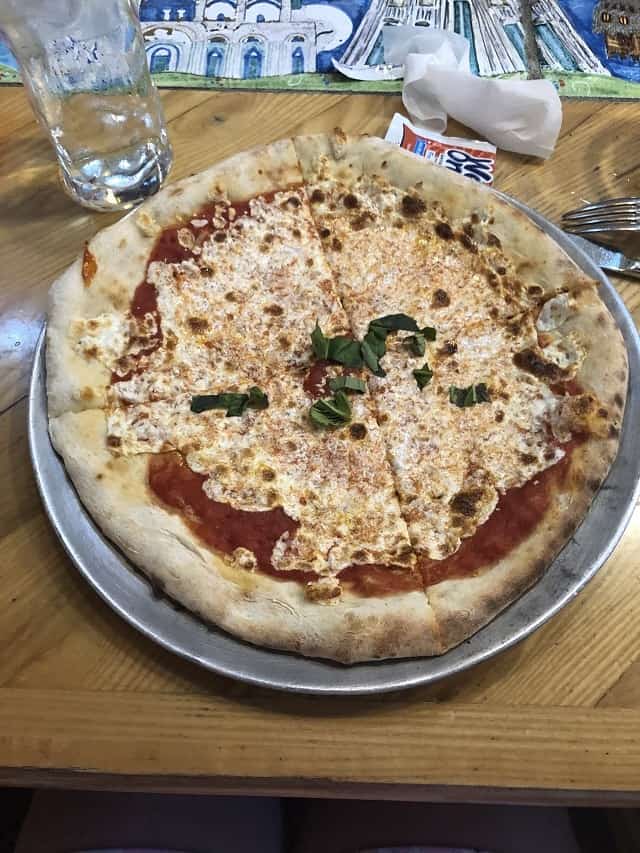 I was told that it was not allowed and proceeded to order the individual size instead. (Price $21.00)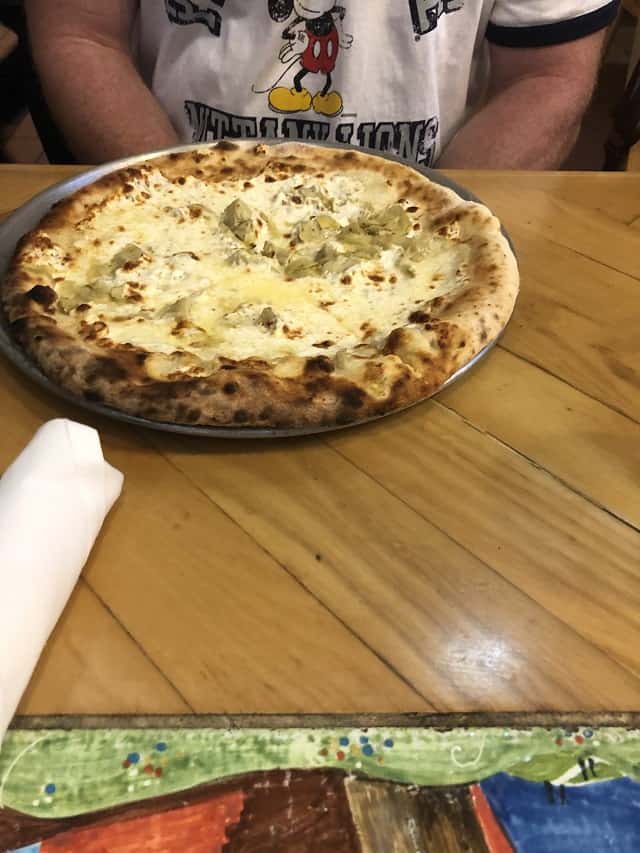 My husband ordered the Carciofi individual pizza which includes white pizza, artichoke, fontina, mozzarella, and truffle oil. (Price $25.00)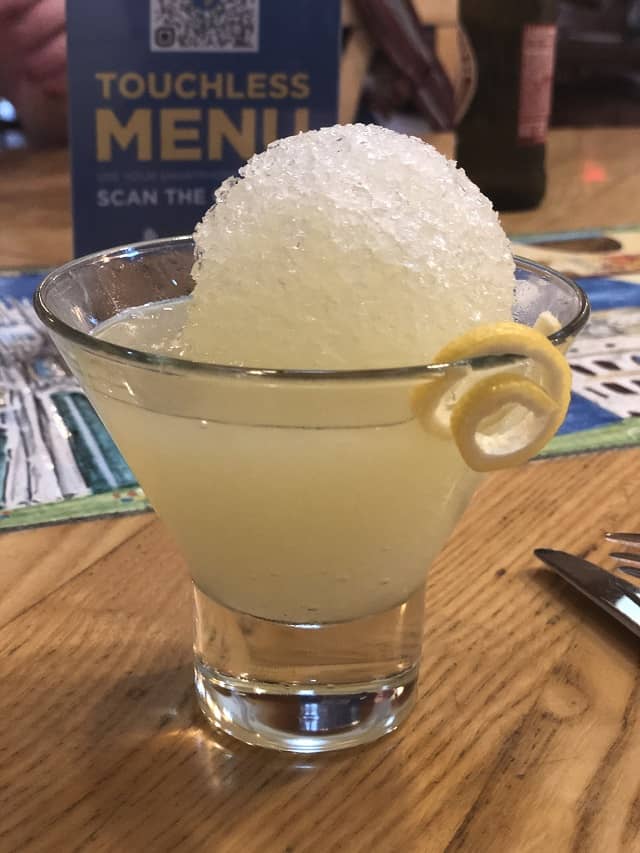 For beverages, I ordered the refreshing adult beverage known to some as the Lemon Drop.
This is not your normal drink. The vodka and limoncello are poured over shaved ice! The price was $14.00.
The Wood-burning Ovens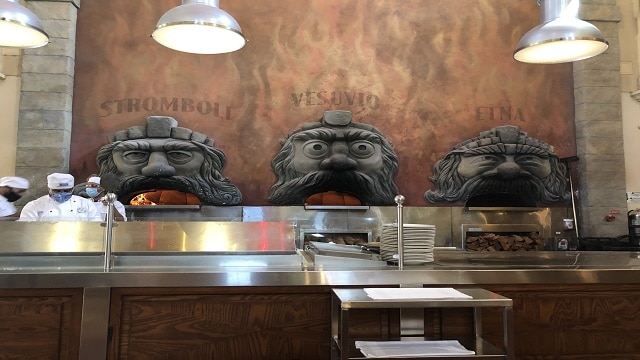 After we placed our order, I could not help but look around and notice all the beautiful details that adorned our table top and the focal point of the restaurant: the three wood burning ovens!
After you place your order, the pizzas are cooked in wood-burning ovens. The ovens are named after the three active volcanoes in Italy—Mount Etna, Mount Vesuvius and Stromboli.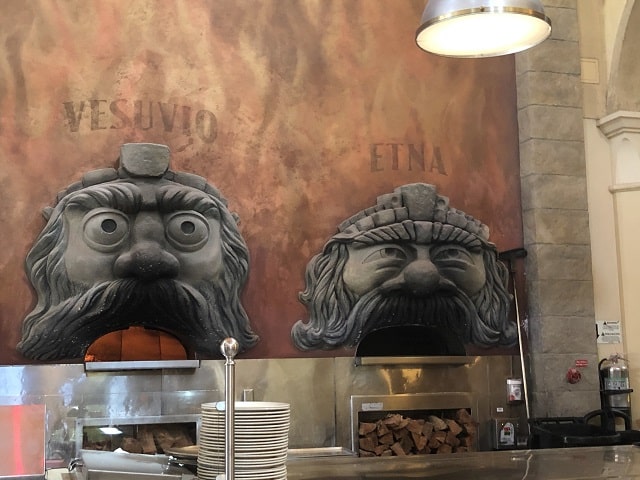 Mount Etna is an active stratovolcano on the east coast of Sicily, Italy, in the Metropolitan City of Catania. It's located between the cities of Messina and Catania. The elevation is 10,991 feet.
Mount Vesuvius is a somma-stratovolcano located on the Gulf of Naples in Campania, Italy. It's about 9 km east of Naples and a short distance from the shore. The elevation is 4,203 feet.
Stromboli is an island in the Tyrrhenian Sea, off the north coast of Sicily. It contains Mount Stromboli, one of the three active volcanoes in Italy.
Stromboli is one of the eight Aeolian Islands, a volcanic arc north of Sicily. It stands at an elevation at 3,031 feet.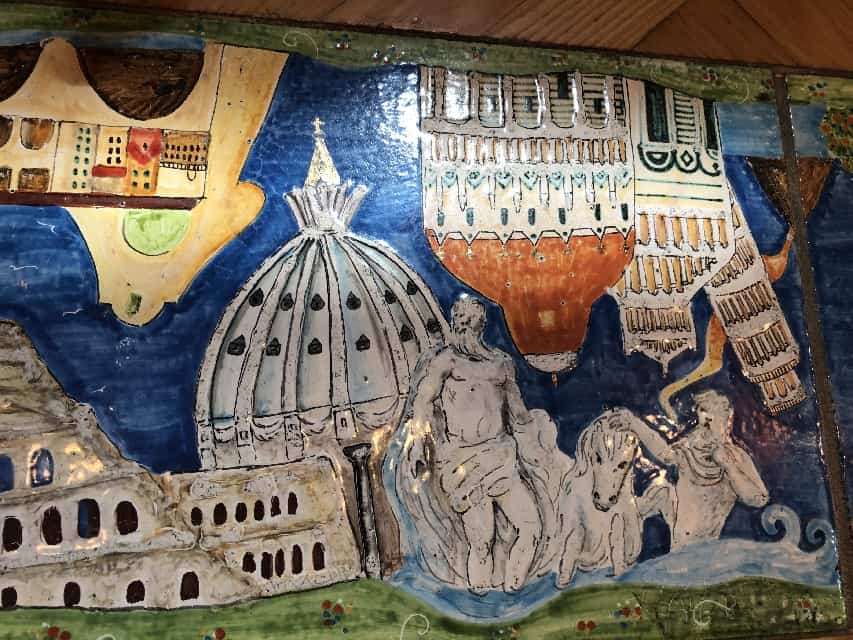 The tabletops are mosaic artworks that depict famous historical sites around Italy. You can find scenes from Rome, Venice, the gondolas, and many other famous locations.
How Was the Food?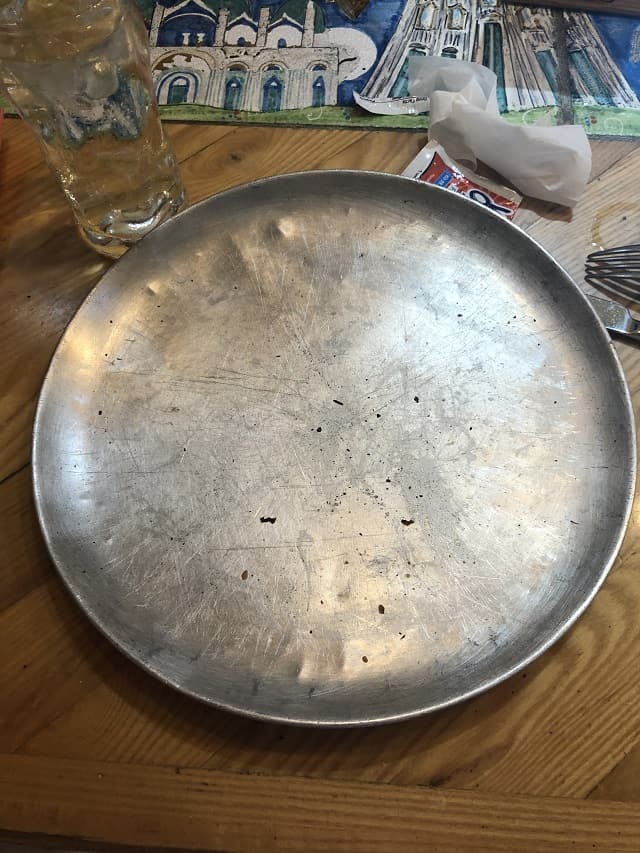 Remember how I told you that I did not think I was capable of finishing an entire pizza by myself. Well, I was wrong! As you can tell by the picture, I savored every last bite and crumb! It was delicious. Expensive, yes… but delicious!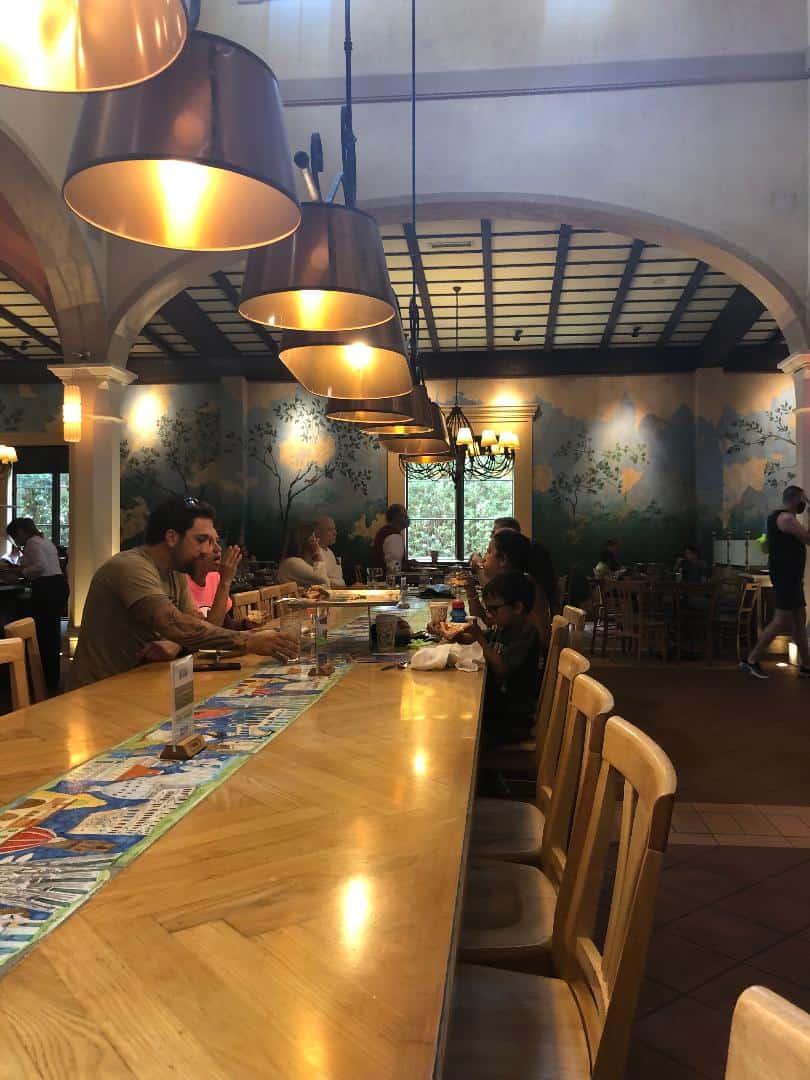 Will we be dining at Via Napoli again in the future? We sure will! For our upcoming family trip, I have already secured our lunch reservation for one of our day visits to Epcot!
Although it is quite pricey, would I purchase the pizzas elsewhere outside the park at this price? Probably not as the price for one large pizza at home covers the size of my individual pizza.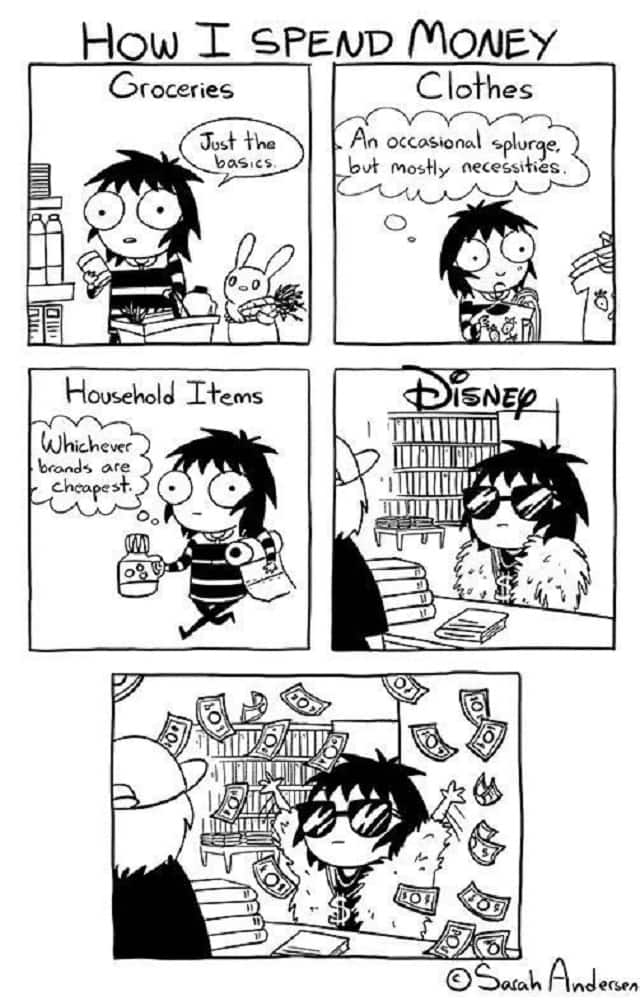 But… like I've always said… when at Disney prices don't matter! Anyone else with me? The comic strip above sounds eerily accurate!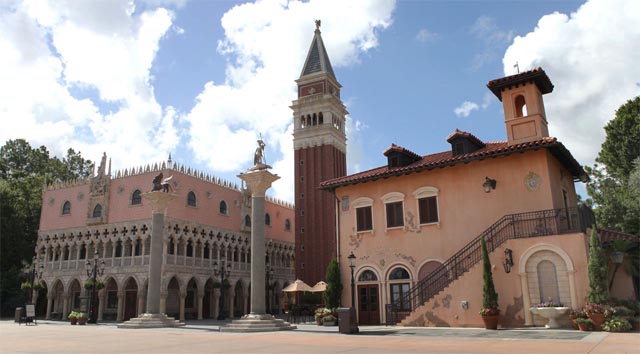 There is a pizzeria next door to Via Napoli restaurant. Pizza al Taglio is the name of the counter service window. However, be warned that it does not sell the same pizza as inside the restaurant.
We learned this the hard way a couple years back when we ended up with a thicker crust square-sized pizza portion.
Have you dined at Via Napoli during your visit to the Italy Pavilion? What is your review? Let us know on Kenny the Pirate's Facebook Page, or join our crew and continue the discussion!
Are you planning a vacation? Reach out to our trusted travel agency sponsor Authorized Disney Vacation Planner
Mouse Class Travel
!