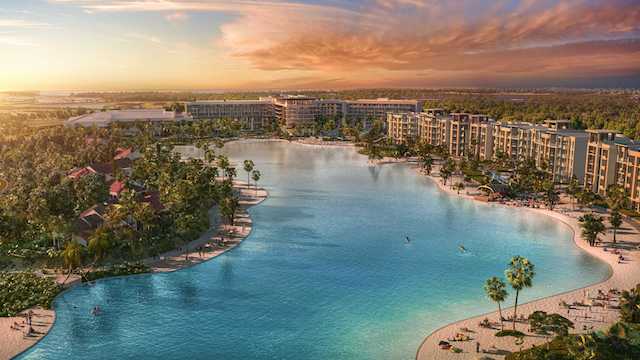 It's no secret that the travel industry isn't what it used to be. The Covid-19 pandemic has impacted people all around the world in ways we could not have even imagined and has lasted far longer than we all would have hoped. With vaccines being distributed and hope on the horizon for a future without Covid restrictions, the tourism industry is showing the beginning signs of healing.
While we are far from "back to normal", it is exciting to see that Central Florida believes the travel industry is resilient enough to endure.
This is most evident in the recent announcement of a new billon-dollar resort complex being built right next to Walt Disney World (and only 10 miles from Universal, SeaWorld, and the Orange County Convention Center)!
Evermore Orlando Resort
The new project will become Evermore Orlando Resort and will be a redevelopment of the #1 Tripadvisor rated Villas at Grand Cypress resort. This 1,100 acre resort will border Walt Disney World and is just minutes away from Magic Kingdom and Disney Springs.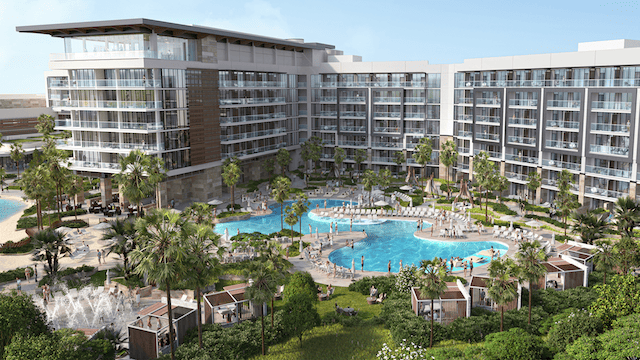 Dart Interests, a leading developer and owner of groundbreaking, large-scale real estate projects, is setting out to introduce an "entirely new hospitality category that will change the landscape of vacation rental homes," according it its President Christopher Kelsey.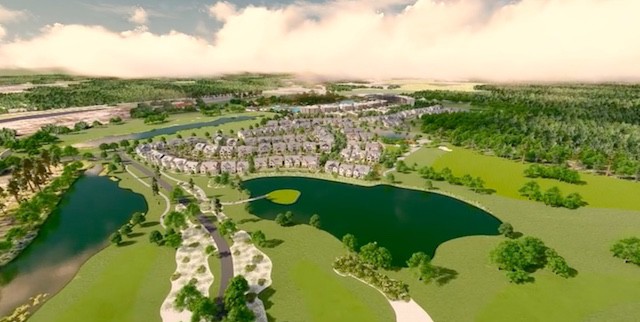 They are "creating the first-ever wholly-owned, large-scale community of purpose-built vacation rental homes and operating them with hotel-quality standards and world-class resort amenities."
They are setting out to solve a major issue with the vacation home rental industry: uncertainty in the quality of the home.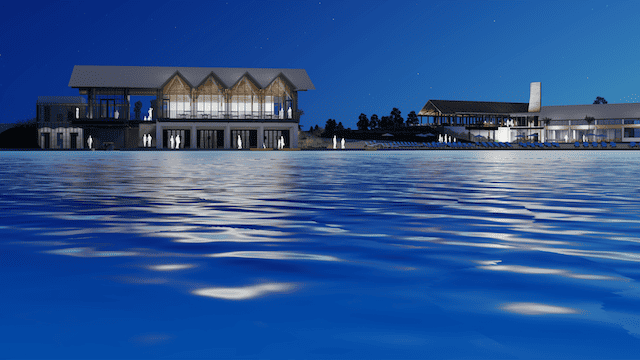 Vacation home rentals can be a great way to save money and get a ton of space, but many travelers are cautious because each vacation home owner may maintain a property differently than the next.
Evermore is setting out to eliminate the worry of vacation home renting. By having a centralized ownership model, guests can be confident they are getting a first-class home with superior safety standards.
Accommodations
Evermore Orlando Resort will not just be solely vacation homes for large groups, they will also offer Flats, Villas and luxury hotel rooms to accommodate all sizes of travel parties.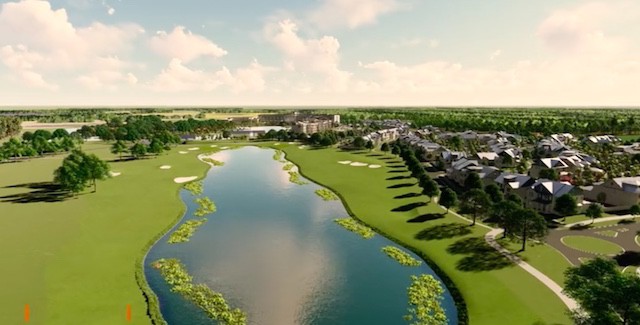 Once complete, this resort will feature 10,000 rooms including 69 houses ranging in size from five to eleven bedrooms, 76 four-bedroom flats, 41 two and four-bedroom villas and a luxury Conrad hotel (Hilton's luxury brand), which will offer "sophisticated design, best-in-class amenities and intuitive service to provide an exceptional travel experience in Orlando."
Homes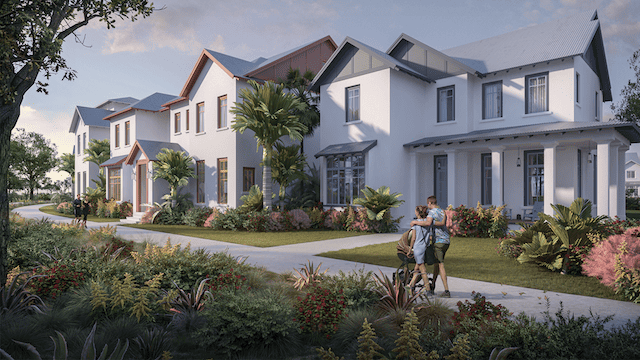 If you're traveling with a large group, be sure to check out the vacation home rental options. They come in various sizes between 5-11 bedrooms and have a private heated pool!
Flats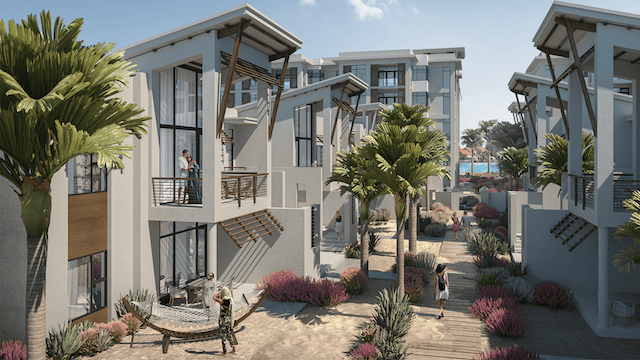 The next largest accommodations are the Flats. They feature 4 bedrooms and 4 bathrooms with direct water views and lagoon boardwalk accessibility.

Villas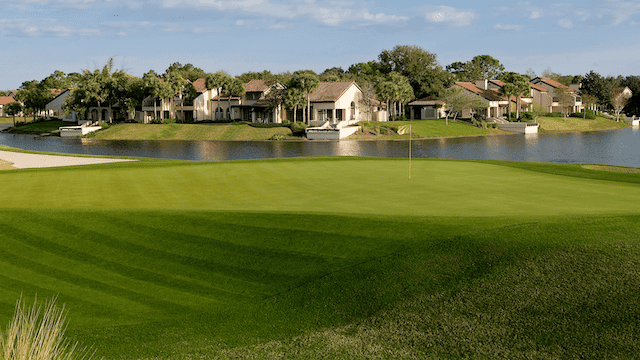 If you're traveling with a smaller party, but would still like plenty of space to spread out, consider renting a Villa. Ranging in size from 2 to 4 bedrooms the classic Villas offer oversized accommodations with a full kitchen, living and dining areas.
These appear to be the original Grand Cypress Villas that will most likely be partially renovated to reflect the same theming.
Conrad Hotel
The Conrad Hotel will feature 433 rooms, including 51 impeccably designed suites and 10 spacious family suites offering oversized accommodations that deliver all the comforts of home.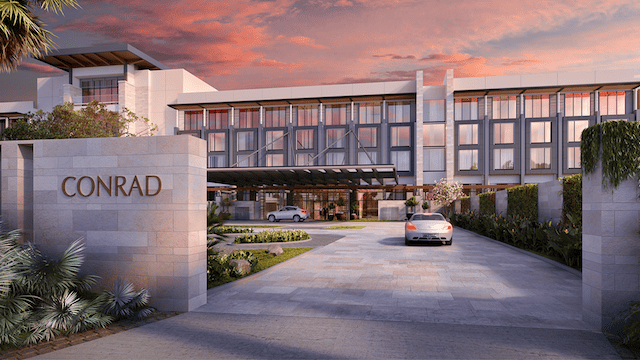 Especially in this day and age of viruses I am extremely excited to hear that the hotel will …"open with Hilton CleanStay, Hilton´s industry-defining standard of cleanliness and disinfection in properties around the world. The elevated processes and Team Member training have been developed with RB, maker of Lysol and Dettol, to help Conrad Orlando guests enjoy an even cleaner and safer stay from check-in to check-out."
The Conrad hotel will also feature 40,000 sq. ft. of indoor meeting space, a tranquil spa and numerous dining options including a signature rooftop experience.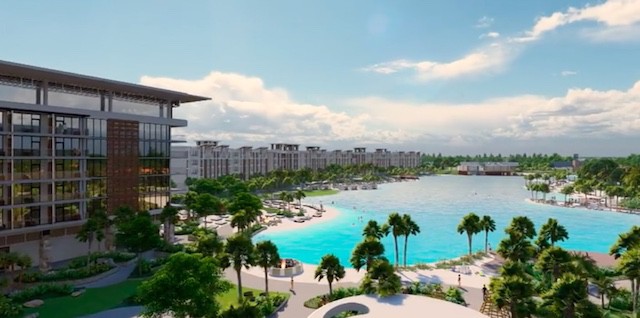 Amenities
All guests staying at Evermore Orlando resort will have access to its massive 20-acre tropical beach complex and Evermore Bay, an 8-acre crystalline water amenity by Crystal Lagoons®.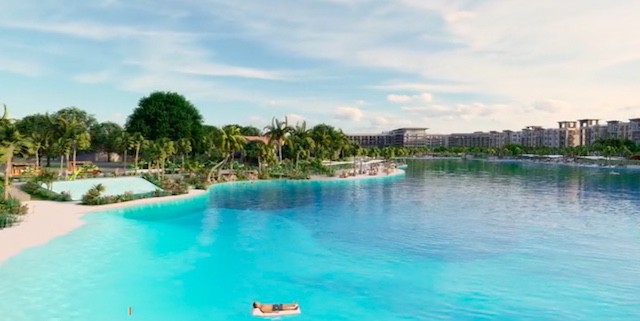 What is Crystal Lagoons®?
Crystal Lagoons® is environmentally sustainable technology that uses up to 100 times less chemicals and only 2% of the energy used by conventional swimming pool filtration systems.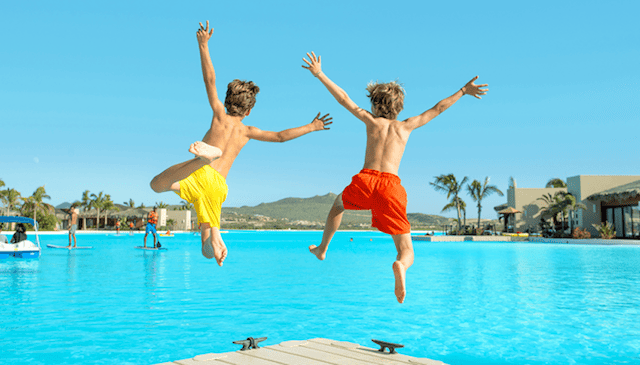 Crystal Lagoons® patented, state-of-the-art water and filtration technology enables the building of crystalline lagoons of unlimited size, transforming Evermore Bay into an 8-acre tropical beach paradise. Known as the World's Top Amenity, these breathtaking turquoise water destinations are revolutionizing on-and-in the water experiences for guests around the world.
The Evermore Bay will also feature zero-entry swim areas, bars, cabanas, private fire-pits.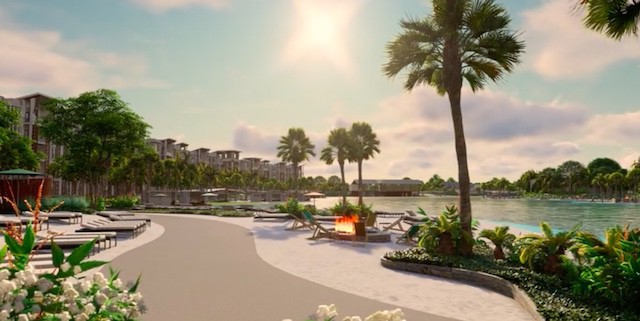 It will also feature an aquatic adventure area with a waterslide zone, 'blue hole' rope swing, cliff jumping area, and a recreation hub near the water's edge that will offer kayaks, stand-up paddleboards and more.
Golf Course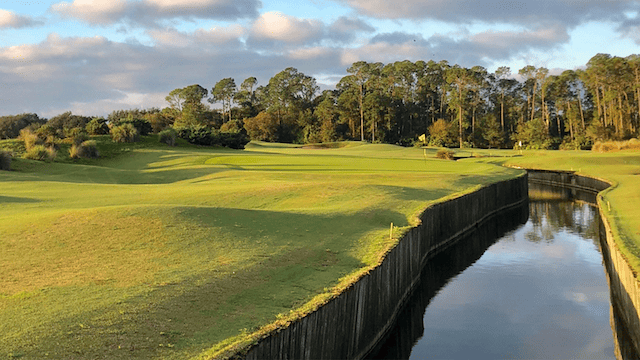 Golf lovers with be excited to hear that a new 18-hole Nicklaus Design course will open with the resort and pay homage to the legacy of golf excellence at Grand Cypress. The Scottish links style 'New Course' will remain open for play throughout construction.
Community of Tomorrow?
From reading the details of the announcement, this concept sounds oddly familiar to the original vision for EPCOT. Especially in the language they use, they refer to the complex as a "community" and "city".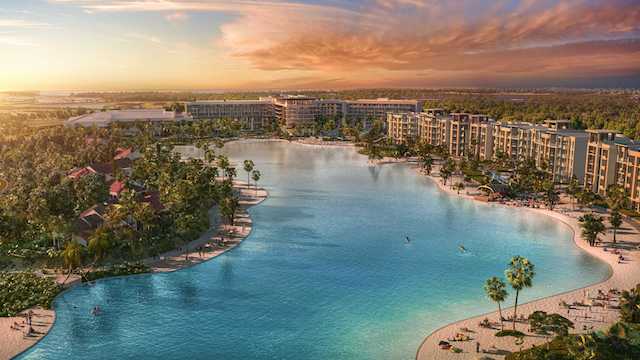 This seems like an apt description because of the vast range of living accommodations, amenities and dining options. There will be so much to do at Evermore Orlando resort, you might not want leave your resort at all!
The Evermore Orland Resort Phase I is scheduled to open in the Summer of 2023, with bookings beginning in 2022!
I have to say, I am personally excited about this resort! The amenities look outstanding and I like the range of size accommodations, especially when traveling with large parties. I will definitely be considering this place.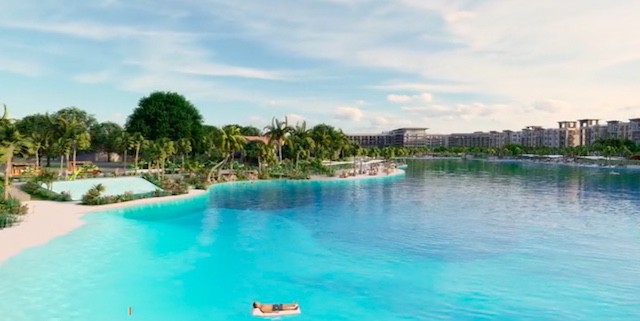 Not long ago, I wouldn't have considered staying off property. Don't get me wrong, I have done it numerous times in my life, however, more and more I found it was always more convenient to stay on Disney property for the perks.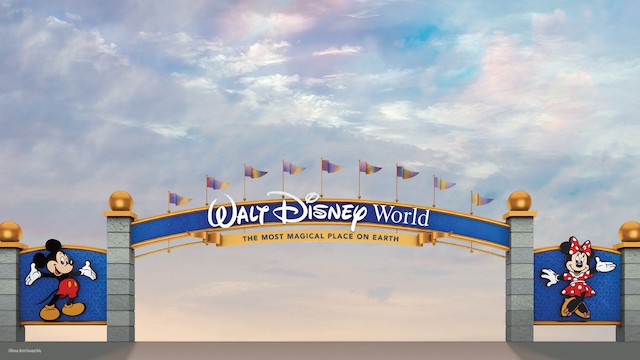 Now, the perks are disappearing about as quickly as senior Imagineers are announcing their retirements. With no Magical Express transportation, Extra Magic Hours or free perks (such as magic bands and luggage tags sent to your home before your arrival), the attraction of paying a large sum of money more for a small standard room is becoming less and less.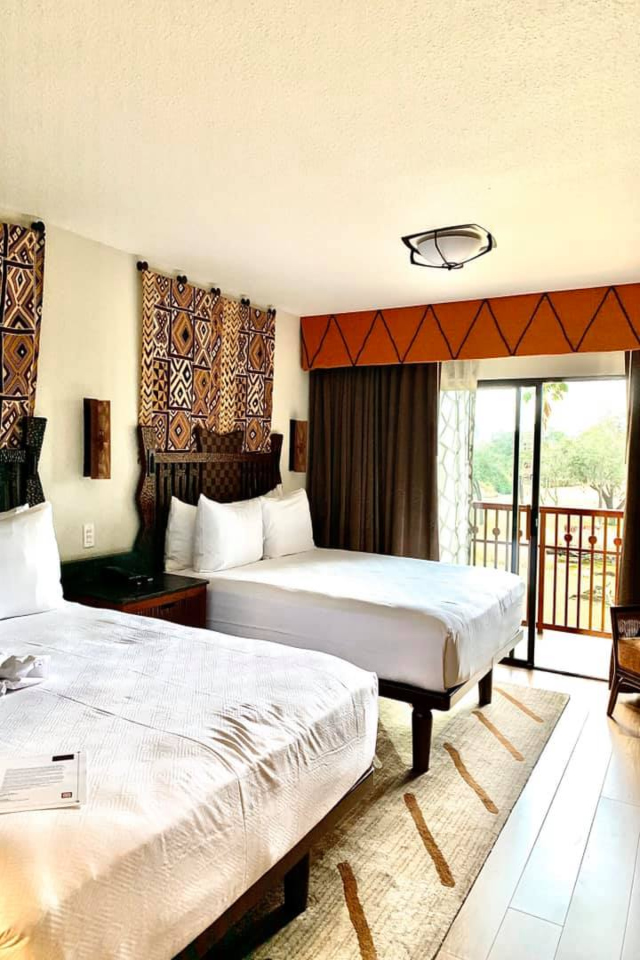 I think you will see a movement of more guests going off-site for their Disney vacations than ever before; but perhaps this is the plan to get more guests to fall subject to paying extravagant parking fees? $25 per vehicle for thousands of guests per day adds up to a big windfall pretty quickly.
I am looking forward to trying this new resort out when it opens in 2023. It looks like a vacation within a vacation!
What do you think of the new Evermore Orlando Resort? Would you consider staying here when it opens rather than in Disney? Let us know on Kenny the Pirate's Facebook Page, or join our crew and continue the discussion!
-Christina