Do you have a trip planned for Epcot's International Food and Wine Festival in Walt Disney World? Find out where to grab one of the festival's best treats!
Food and Wine 2021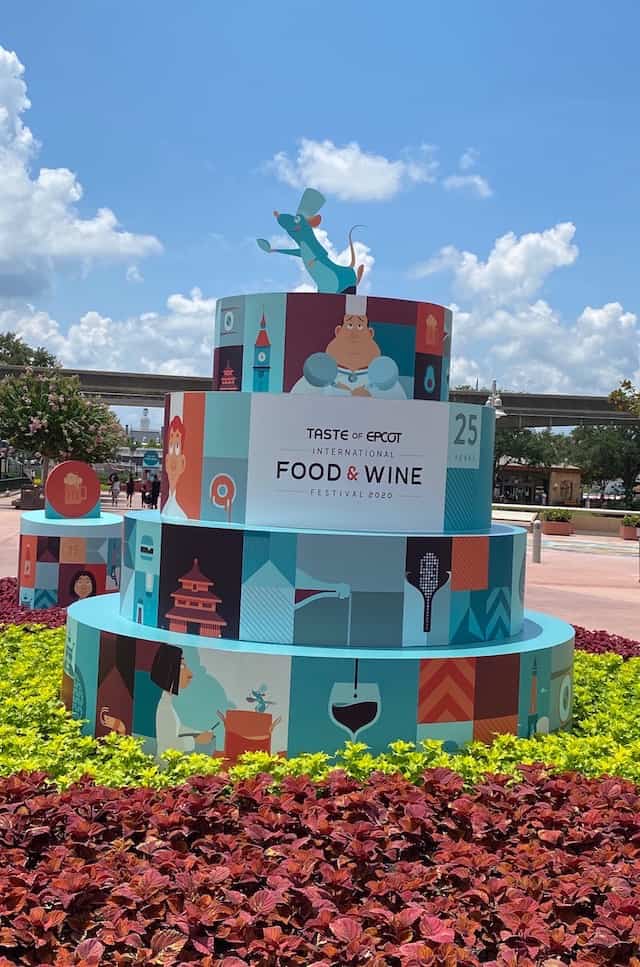 Epcot's International Food & Wine Festival 2021 is in full swing! The festival launched in July and is filled with offerings for you to sample at the outdoor kitchens.
Out KtP Writing Crew had quite a few members in attendance to eat our way around the World in the name of research. We have been rolling out some of our picks and pans to help you plan your Food and Wine feasting.
Greece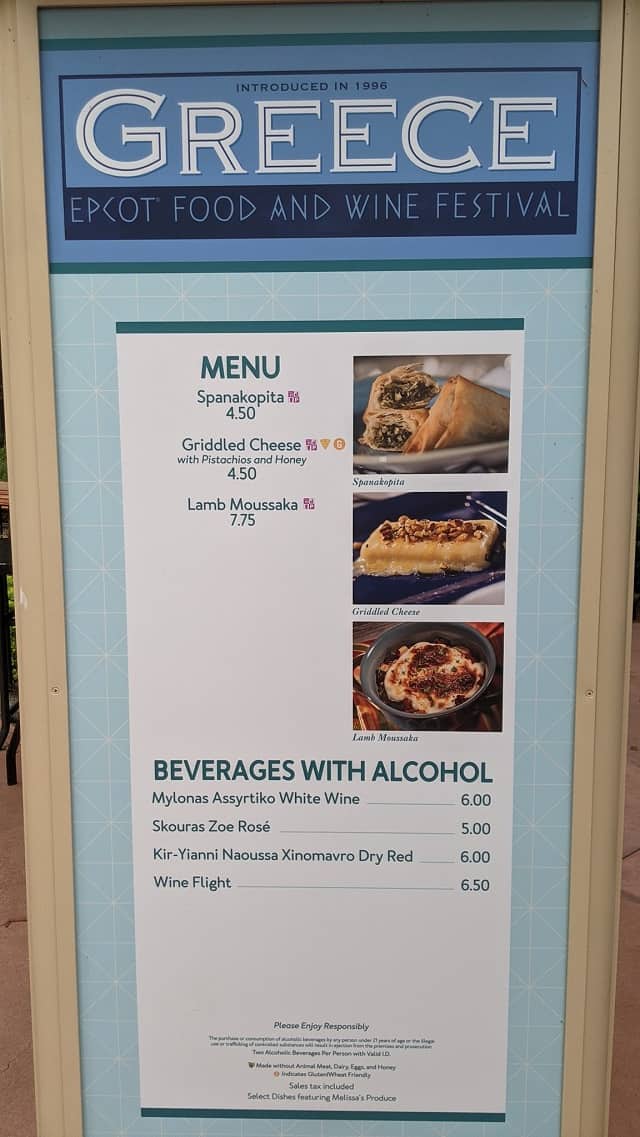 While strolling around the festival with one of my (KatieP's) KtP pals Ashley, we happened upon this little outdoor kitchen. Miraculously there was no line, so despite the fact that we were full from Flavors from Fire, the Noodle Exchange, Cider Orchard, and Canada, we stopped there.
This year's Greece booth serves up a trio of food offerings along with 4 beverage offerings. It is home to what is, in my opinion, one of the surprise best dishes at the festival.
Griddle Cheese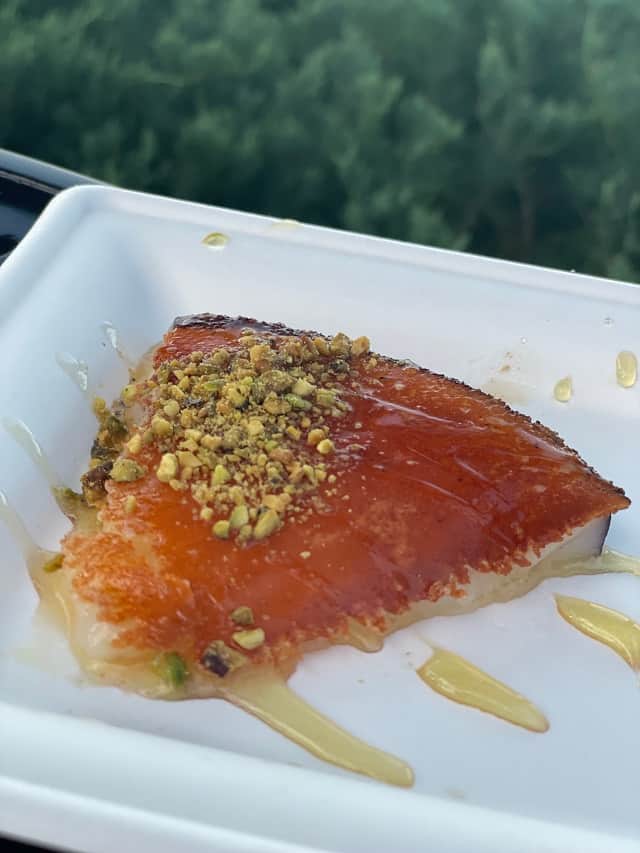 Ah, Griddled Cheese. It's so simple, yet so complexly yummy. It doesn't sound like much, but it is so, so good!
This delicious cheese dish is prepared with honey and pistachios. This year's rendition does not look like the menu photo. Rather, it is triangular instead of rectangular. But regardless of shape, the flavor stands up.
I found it to be savory, salty, and sweet all at once. The outside was nice and crisp, and the center was warm and gooey.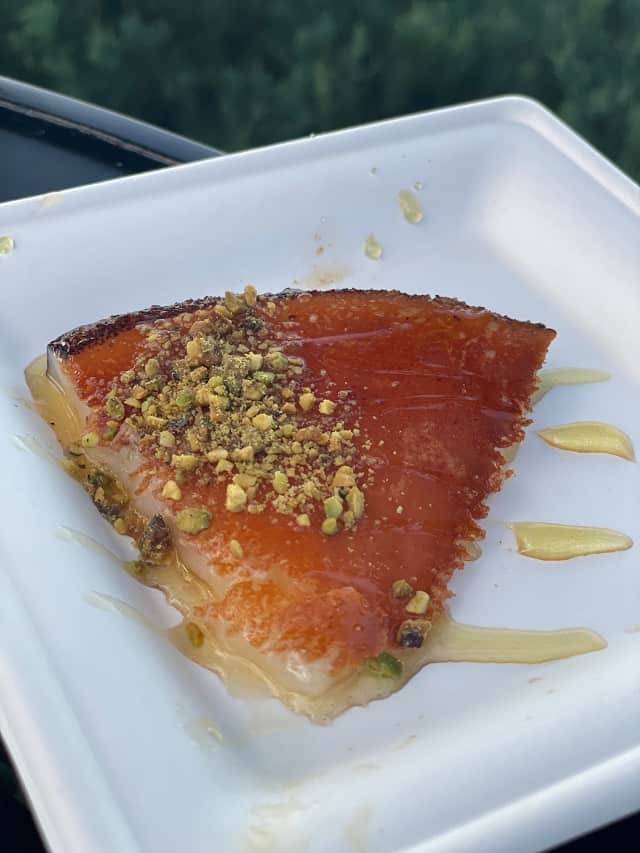 I absolutely enjoyed it. At $4.50, it is one of the festival's more affordable options in addition to being one of the tastiest.
Now, I will say that like many other Food and Wine offerings, this is a dish that probably needs to be eaten as close to its preparation as possible. I imagine that griddle cheese will not stand up well to an extended expanse of time under a heat lamp. It would probably become hardened and lose some of its textural appeal. So, if you get this one, I hope timing is on your side!
Overall, the only cheese I like better on property is the Saganaki on Fire at Wine Bar George, which is going to be hard to beat.
Want More Food and Wine?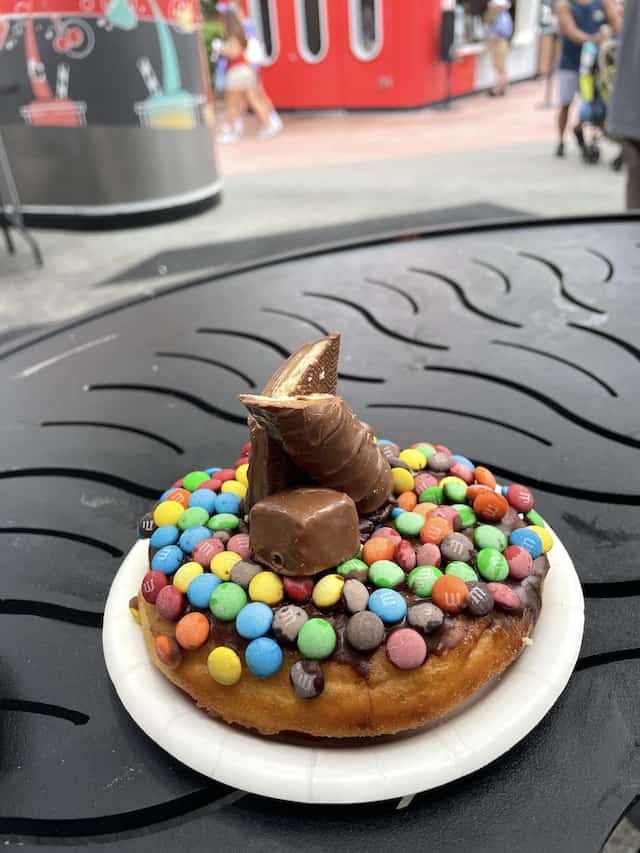 If you need more reviews on Food and Wine treats, you have come to the right place! We are rolling them out throughout the festival.
For Donut Box, click HERE. Are they DOnuts or DOnots?
For Flavors from Fire, click HERE. What do you need from this year's booth?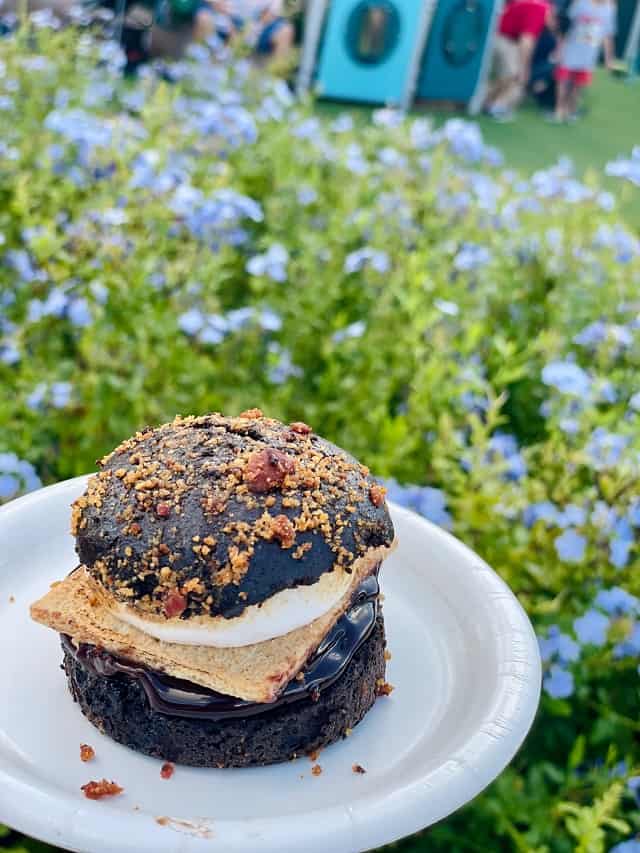 For Noodle Exchange, click HERE. Will you need oodles of these noodles?
For Hops and Barley, Click HERE. Should you hop on over?
For Canada, click HERE. Are the steaks and soups divine?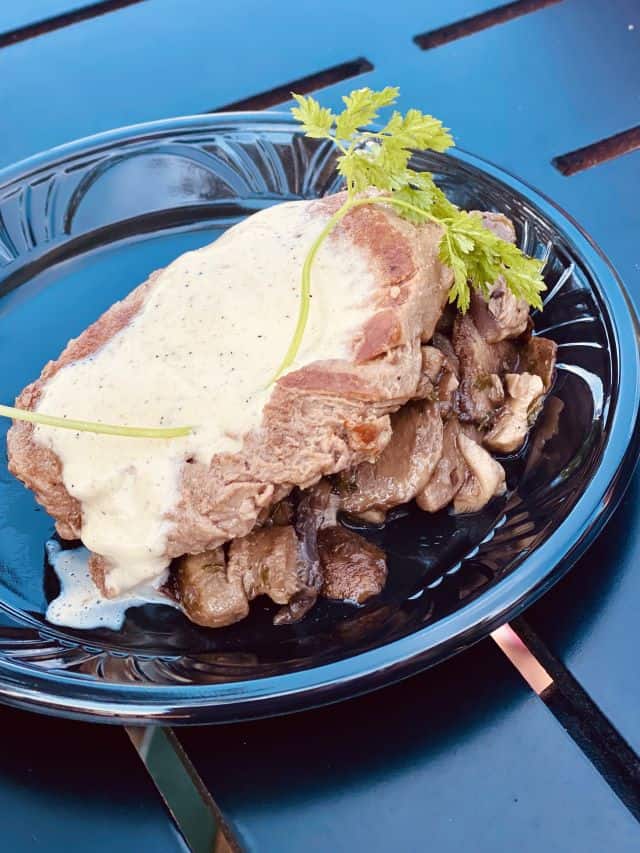 Have you had a chance to try Griddled Cheese? Is it on your must-try list? Let us know on Kenny the Pirate's Facebook Page, or join our crew and continue the discussion!