Guests have many choices when choosing a Resort at Walt Disney World. Find out why I always choose to stay at a Disney Skyliner Resort.
Disney Skyliner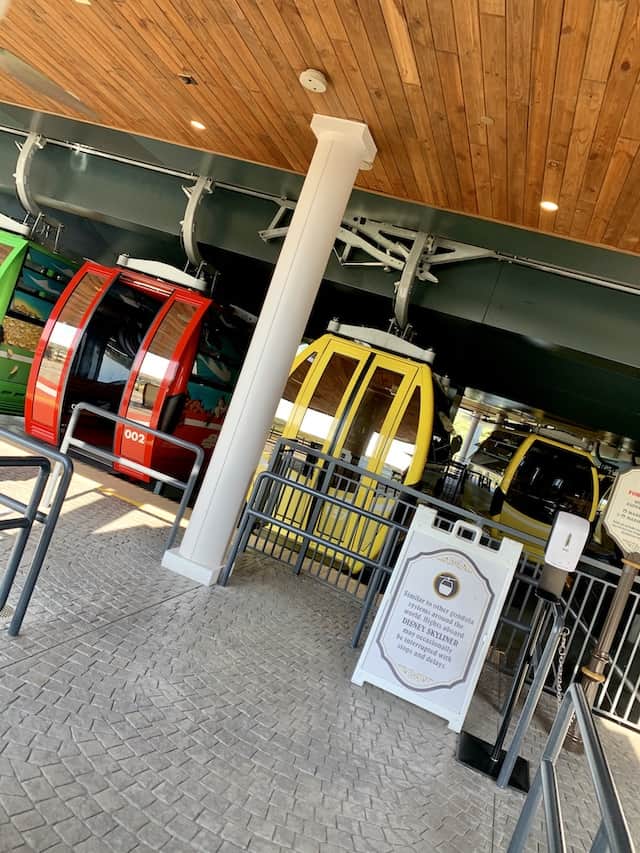 During the fall of 2019, Guests were able to take flight aboard the Disney Skyliner at select Resorts. Many were a bit skeptical of this new form of transportation at Walt Disney World while others were intrigued.
Although the Disney Skyliner has had a bit of a dramatic past with accidents, it is still one of my family's favorite modes of transportation across the Walt Disney World property.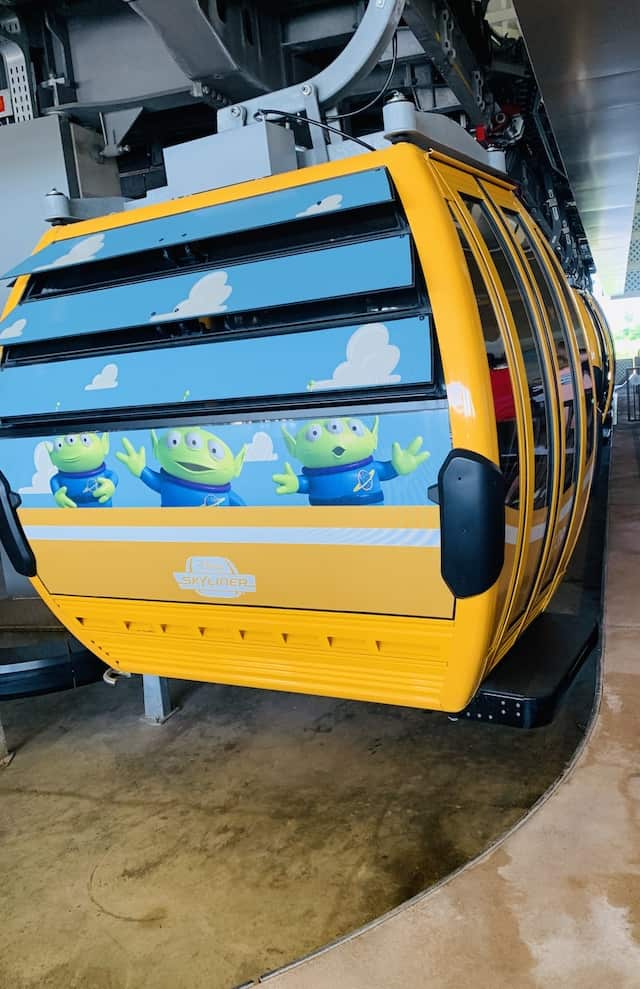 Guests are invited to "Cruise around Walt Disney World Resort in style-riding incredible aerial gondolas!" Each gondola is beautifully themed with some of our favorite Disney characters. I love to hear conversations of those waiting in line who are hoping to hop aboard their favorite themed gondola.
The Disney Skyliner allows Guests to sit back and relax as they "glide across the sky and add an extra dash of pixie dust to their day."
Beat the Crowds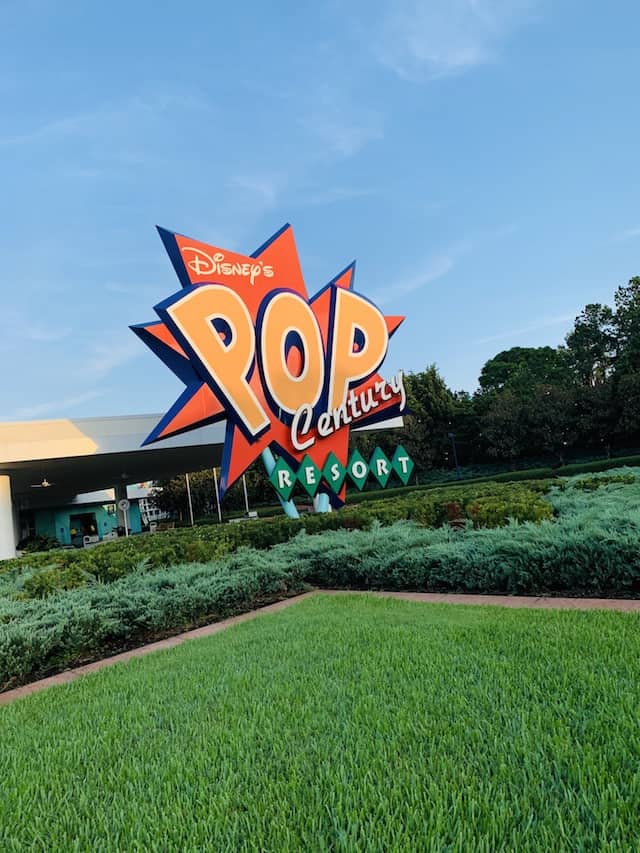 During our stay in January 2021, my (Donna) family stayed at Pop Century. While staying at this Resort we experienced a few transportation delays. Our first day we chose to drive to Disney's Animal Kingdom. Our goal was to arrive at the Park an hour before official Park opening time.
We were not allowed to enter the parking lot until around 8:10am. We simply continue to loop around the street until the parking lot was finally opened.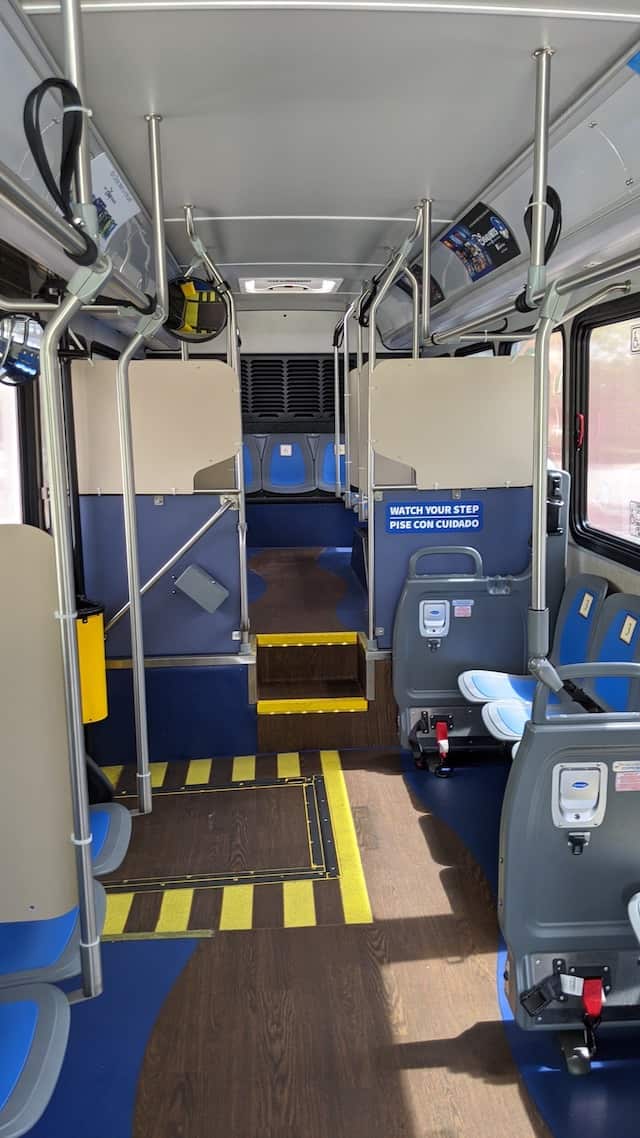 For our Magic Kingdom day we chose to use the Disney bus. Again the goal was to enter the Park an hour before Park opening. We were among the first Guests in line for a bus, but we were still delayed in arriving to the Park.
This was in large part to the physical distancing on the Disney buses at that time. These restrictions have since lifted, but these did create some delays with bus transportation back in January.
The Disney Skyliner only operates to Disney's Hollywood Studios and EPCOT. When our family visited both of these Parks we were amazed at the ease and speed at which we were able to arrive to the Parks.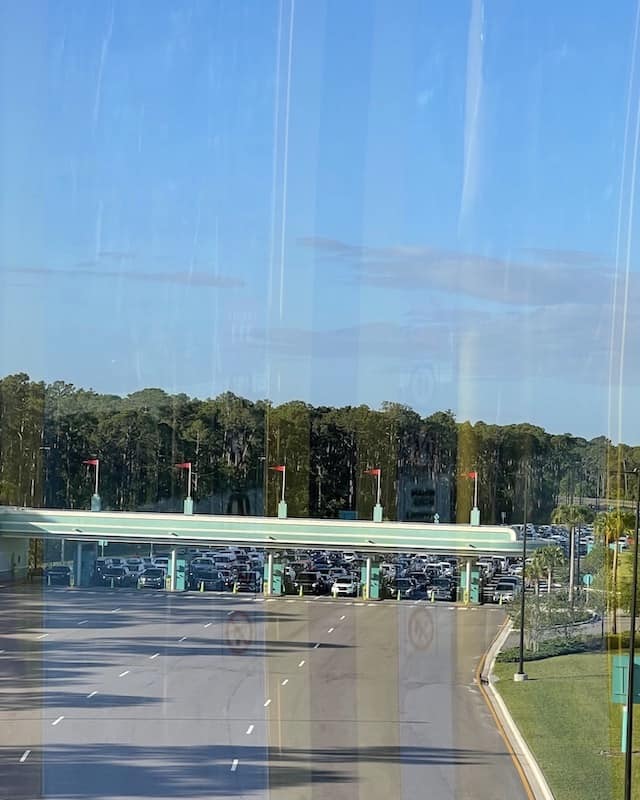 As we peacefully glided through the sky in our gondola we passed by the entrance to the parking lot of Disney's Hollywood Studios. We were amazed to see the long line of cars waiting to enter.
The Skyliner was truly a great dose of pixie dust for our day. We were among the first in line at the entrance to the Park. We used the 2021 Early Arrival Plan found on Character Locator and we experienced little to no wait time for our favorite attractions.
When my family visited EPCOT and Hollywood Studios we used the Skyliner. We were amazed at the ease and speed at which we were able to arrive to the Parks.
Speed in Loading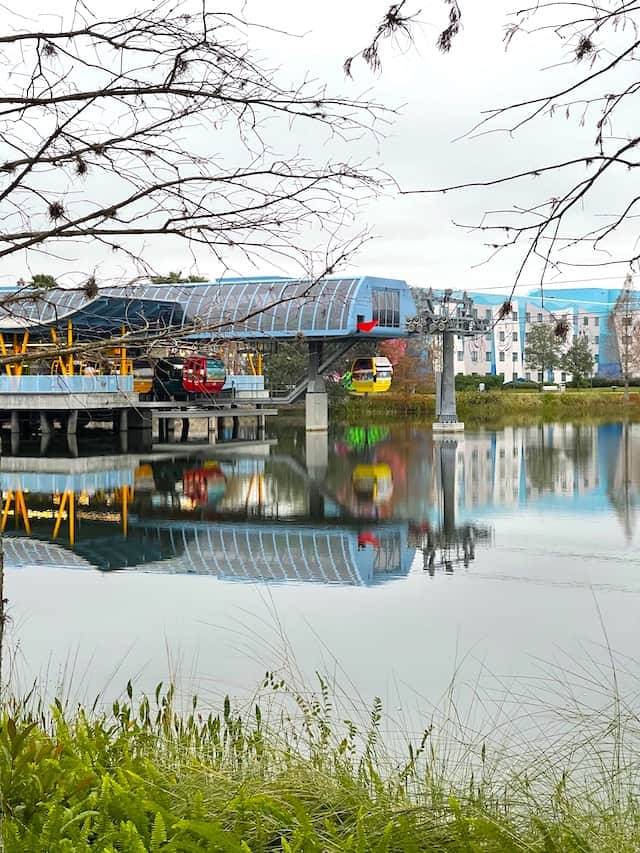 I will admit that the first day we arrived to use the Disney Skyliner my jaw dropped. The line for the Skyliner was quite long. I was amazed at how quickly the line moved. With the Skyliner system constantly moving, many Guests are welcomed aboard quite efficiently.
When we visited in January 2021, the Skyliner was still only boarding one touring group per gondola. This has since changed to allow additional Guests in each gondola. This will allow for the lines for transportation to now run even smoother than before.
With the Skyliner system constantly moving, many Guests are welcomed aboard quite efficiently.
Enjoy Select Resort Dining Reservations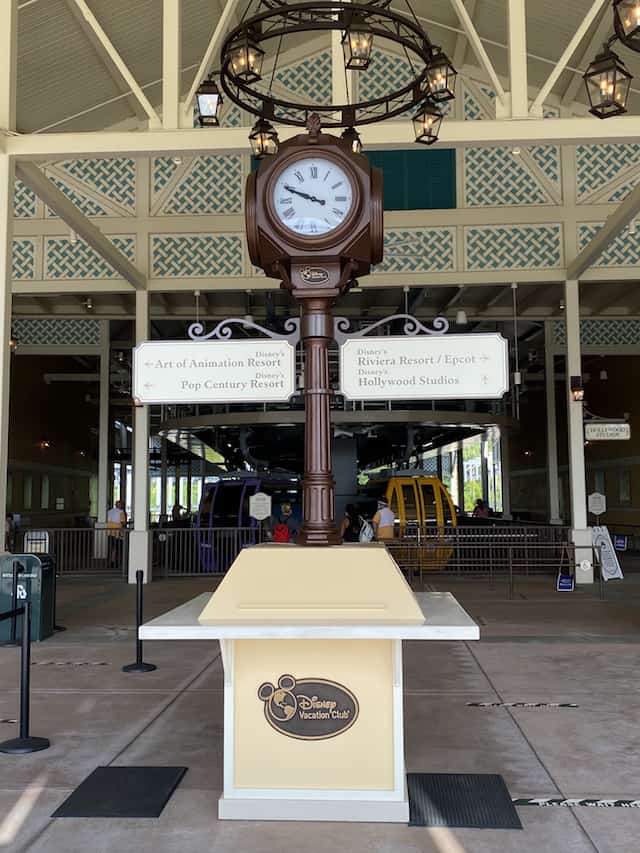 Have you ever wanted to enjoy a dining meal at a different Disney Resort than the one you are staying at? We have wanted to try a few different dining locations but have never enjoyed them due to transportation.
With the Disney Skyliner we were easily able to enjoy breakfast at two great dining locations Topolino's Terrace(at Disney's Riviera Resort) and also Trattoria al Forno (Disney's Boardwalk).
As we were staying at Pop Century we were whisked away in our gondola to the main hub at Caribbean Beach. At this main hub all Guests must exit their gondola. There are two different options for Guests. You can either enter the queue to travel to Hollywood Studios or travel along Skyliner line to EPCOT.
The main hub will also transport to Pop Century and Art of Animation. These two resorts share a station.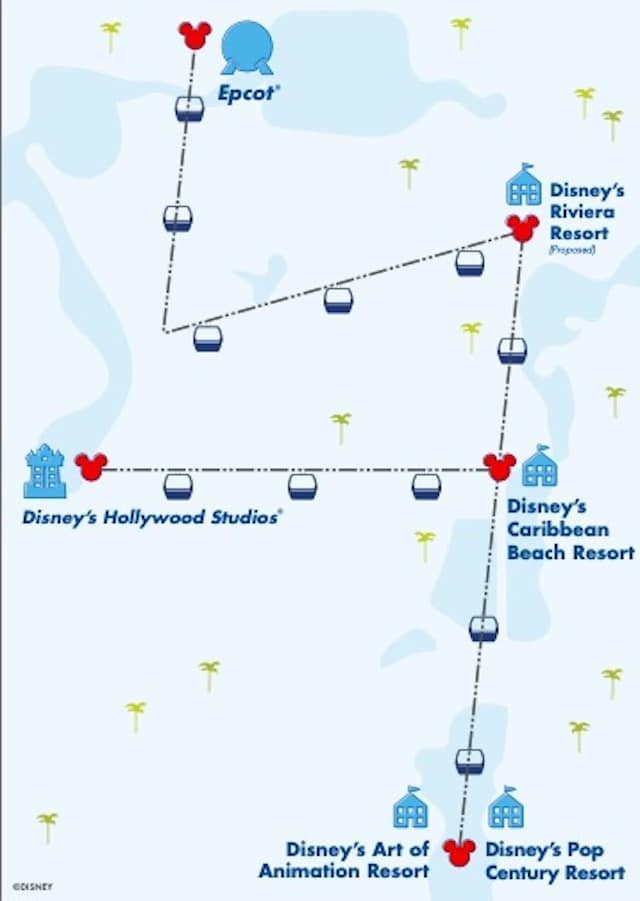 The mornings of our breakfast dining reservations we again used the Disney Skyliner. Both reservations were located along the Skyliner line towards EPCOT. Due to our early breakfast reservation, the EPCOT line was not operating yet.
We simply shared our advanced dining reservation with the Cast Member at the Skyliner hub. They were easily able to load us in a gondola headed towards the Riviera Resort and also towards Disney's Boardwalk.
Enjoy a bit of Caffeine with your Flight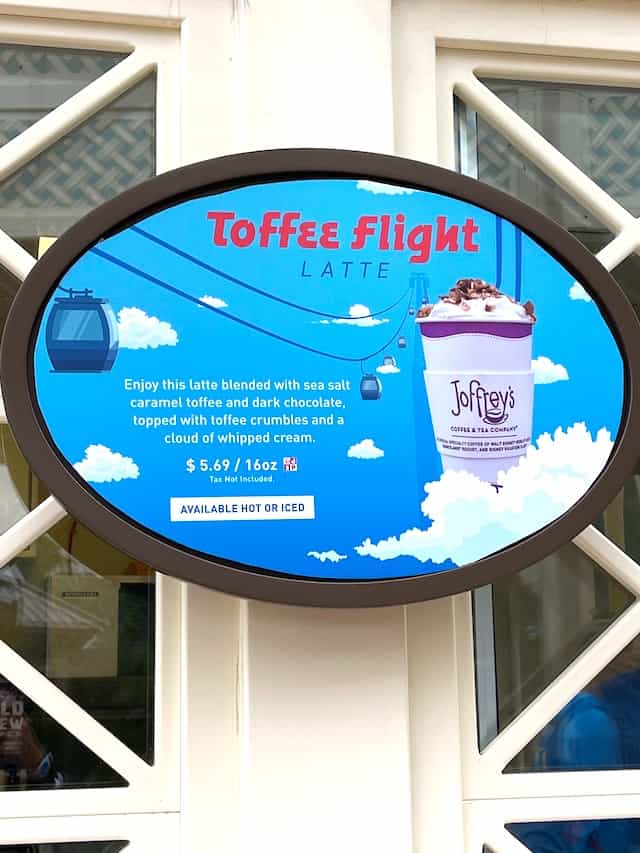 I enjoy a nice coffee in the morning, but it is often a bit tricky to arrange a coffee break while also trying to enjoy the early morning hours at the Disney Parks. I loved the Joffrey's Coffee kiosk located at the main hub at Caribbean Beach.
This kiosk offers a full menu of coffees and teas both hot and iced. A few nice bakery items are also available at this location. One morning, I enjoyed the special Skyliner inspired favor of the Toffee Flight. It was absolutely delightful and a great way to start my day.
Joffrey's Coffee kiosk is located at the main hub at Caribbean Beach. This kiosk offers a full menu of coffees and teas both hot and iced along with a few bakery items.
An Attraction in Itself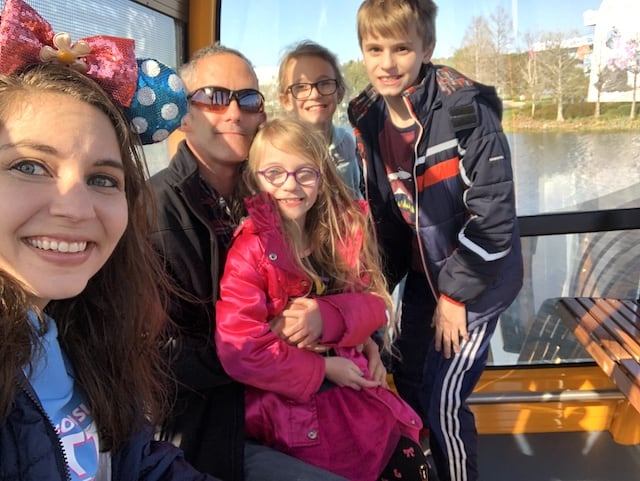 My (Donna) kids absolutely love the Skyliner. They love it so much that they act as though it is a Park attraction. We have a fun tradition for our arrival day. We will board the Skyliner an ride along the entire line and return back to our Resort.
This is such a fun way to truly take in Disney Resorts in such a magical way.
Breathtaking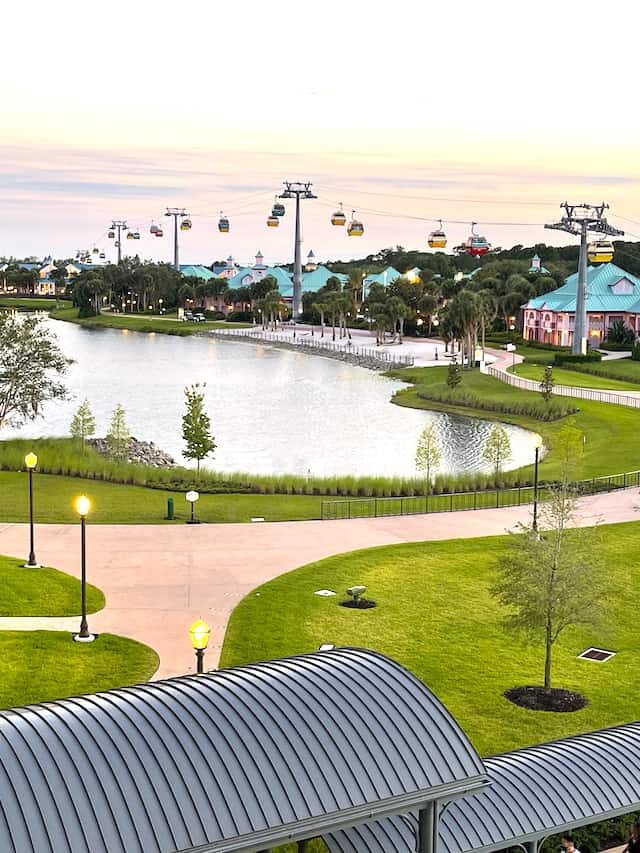 On a more recent trip to Walt Disney World, I stayed in a preferred studio at the beautiful Riviera Resort. When we first stepped into our room we were amazed at how nice the room was. Our attention soon shifted as we saw our balcony.
Our balcony looked out over the Skyliner station. This was truly the most beautiful view. We sat out on our balcony and enjoyed breakfast and the sight of the beautifully themed gondolas. I then discovered that I truly do love the Disney Skyliner and our family will definitely try to stay at Disney Skyliner Resort during our next trip to Walt Disney World.
Do you love the Disney Skyliner as much as my family does? Which Disney Skyliner Resort do you like the best? Share your thoughts with us on our Facebook Page.