Despite having visited Walt Disney World over a dozen times and done several split stays where I have stayed at 2 or 3 different resorts per trip, there are still 12 Walt Disney Resorts where I have never stayed! Check out my list of resorts where I have yet to stay at and tell me if you think I should consider them for a future trip!
Last month I wrote about the 7 rides I've never done at Walt Disney World. This month I wanted to delve into the Walt Disney World resorts where I've never stayed.
I should note that I did not include non-Disney owned resorts on this list such as the Swan/Dolphin or the Four Seasons. I did, however, include Disney Vacation Club (DVC) resorts because, even though I am not a DVC member, it is possible to stay at these resorts by booking directly through Disney or renting DVC points.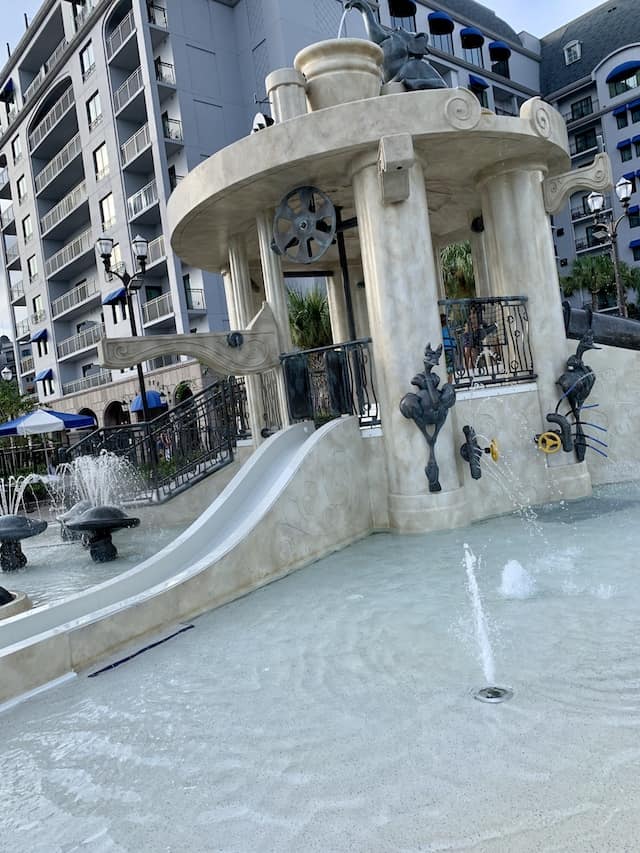 When planning Disney World vacations I usually fall back on my favorite resorts such as the Contemporary, Polynesian, Animal Kingdom Lodge, Wilderness Lodge, Beach Club, Port Orleans French Quarter, Caribbean Beach and Art of Animation.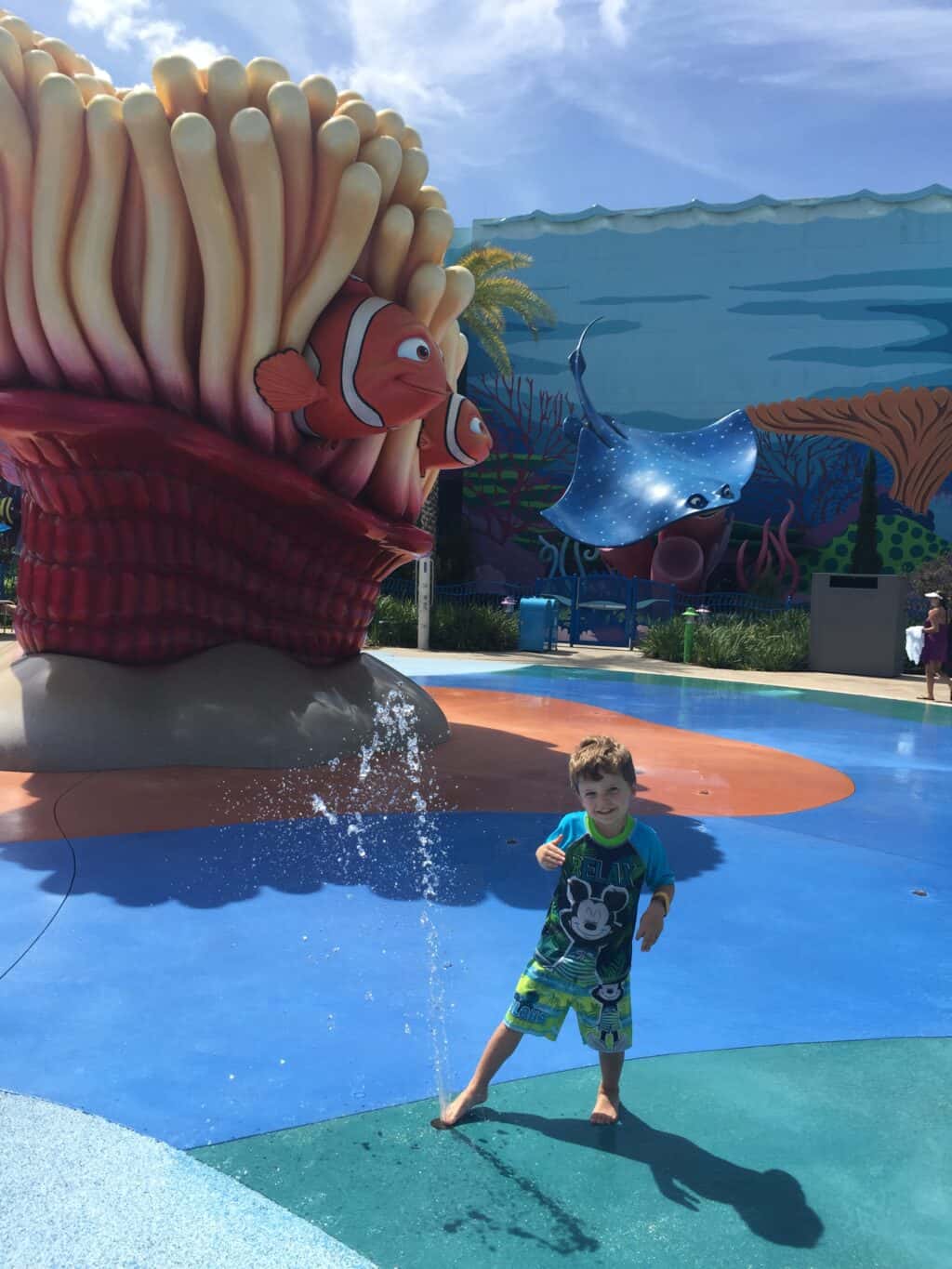 But I would love to stay at all the Walt Disney World resorts someday, which means I will have to venture out of my comfort zone and try out some resorts that don't necessarily appeal to me. Who knows, maybe I will find a new favorite resort!
I'll rank these in order starting from the the ones that I'm least excited to try and finishing with the ones I'm most excited to try!
# 11 and # 12 – All-Star Music and All-Star Movies
There are three All-Star value resorts at Walt Disney World, but I actually stayed at All-Star Sports in college. This category is definitely at the bottom of my list, especially since now two other value resorts (Pop and Art of Animation) are located on the Skyliner which is a huge perk!
The theming at the All-Star resorts also doesn't appeal to me as much as Pop or Art of Animation. I would be willing to try them out for a short trip or as part of a split stay. I actually booked All-Star Movies for a short trip with my son in December 2019 that we ended up canceling.
My son was excited when I showed him photos of the Fantasia themed swimming pool at All-Star Movies so maybe we will have to re-book there sometime soon!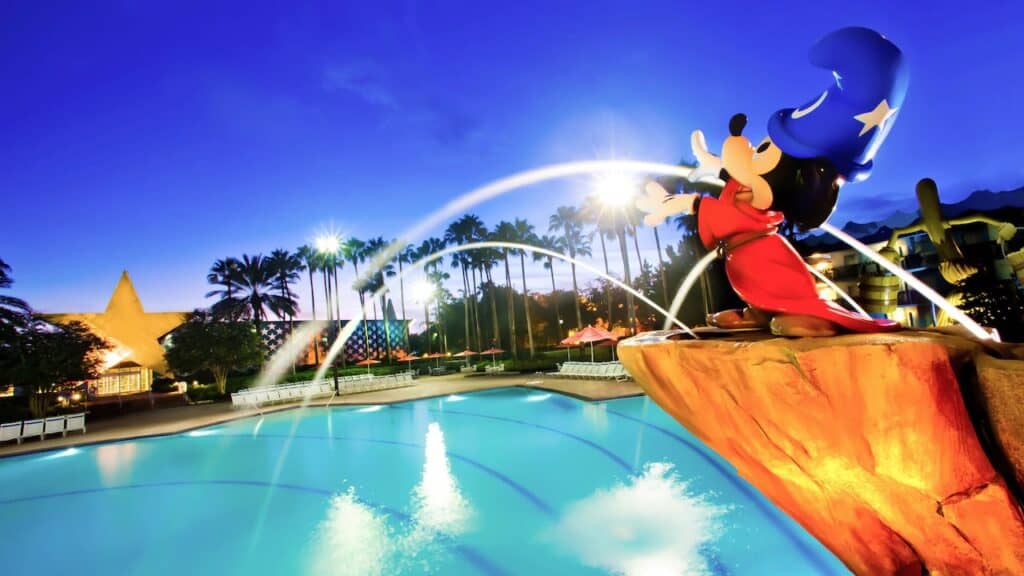 The new refurbished rooms at the All-Star Movies look very nice, and soon Music and Sports will receive a similar upgrade. This will make them about equal to Pop in terms of room quality but still lacking the convenience of the Skyliner.
#10 – Coronado Springs
This is a large moderate resort that doesn't appeal to me as much compared to the other moderates. I don't think it can compete with the charm of the Port Orleans Resorts or the convenience of the Skyliner at Caribbean Beach.
The new convention friendly Gran Destino Tower, which was built inside the Coronado Springs Resort, seems a little incongruous with the theming of the rest of the resort. While the rooms in the Tower look very nice, the theming seems like a generic convention hotel and not very appealing to children.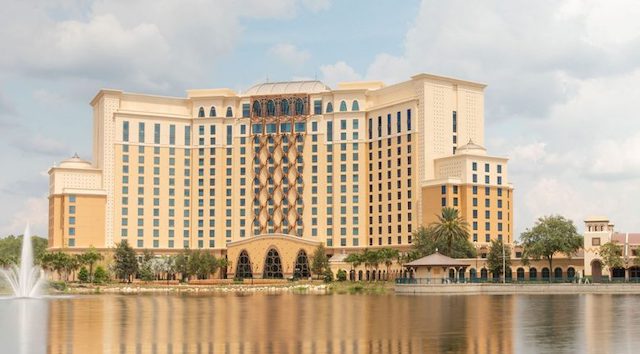 The reason I would be most enthusiastic to stay at this resort for a few days would be the swimming pool! My son loves a good Disney swimming pool, and I think he would be very excited about the Dig Site pool themed like Mayan ruins. Coronado Spring is also home to the largest hot tub on Disney property!
#9 – Saratoga Springs
This a DVC resort that is themed after an area of upstate New York known for horse racing. From what I can tell from photos, the theming falls a little flat and isn't a big draw to this resort.
Some upsides to this resort are the swimming pool, the walking path to Disney Springs, and the fact that it is often available to book as a DVC point rental on relatively short notice.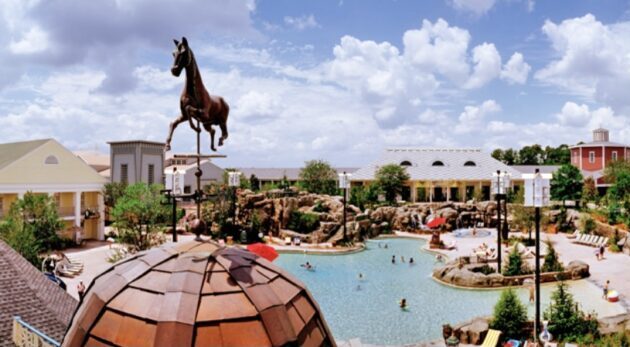 The room type I am most intrigued by at Saratoga Springs are the 3 bedroom Treehouse Villas. I'm not sure I will ever travel with a group large enough to justify staying here. However, if I do it would make for a unique Disney vacation experience that children would love!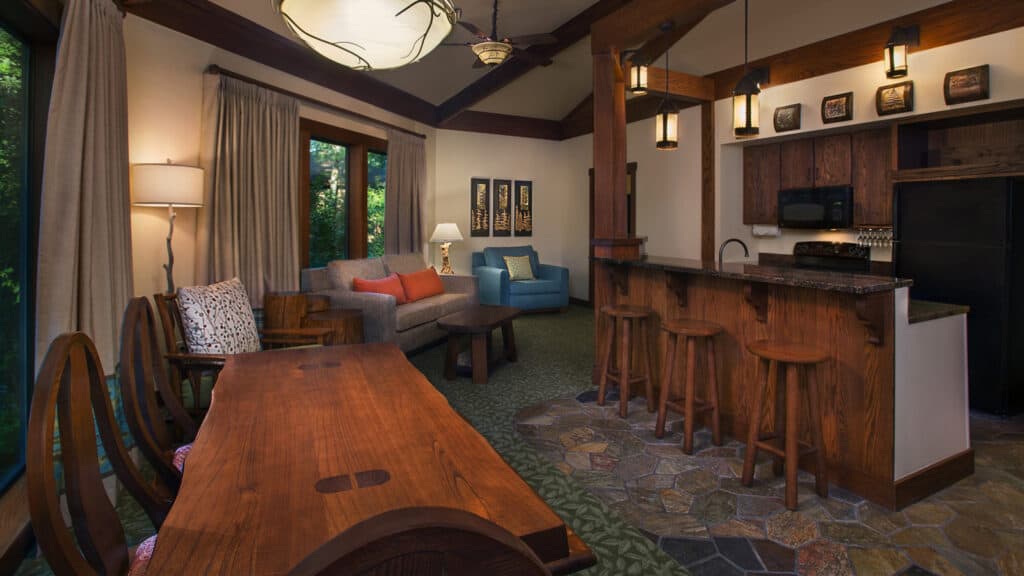 #8 – Old Key West
The theming at this resort is very cheerful with a nice vacation vibe, and I think my son would love the sandcastle water slide at the swimming pool. Even though it is a little isolated from the parks, I know that I would enjoy being a boat ride away from Disney Springs.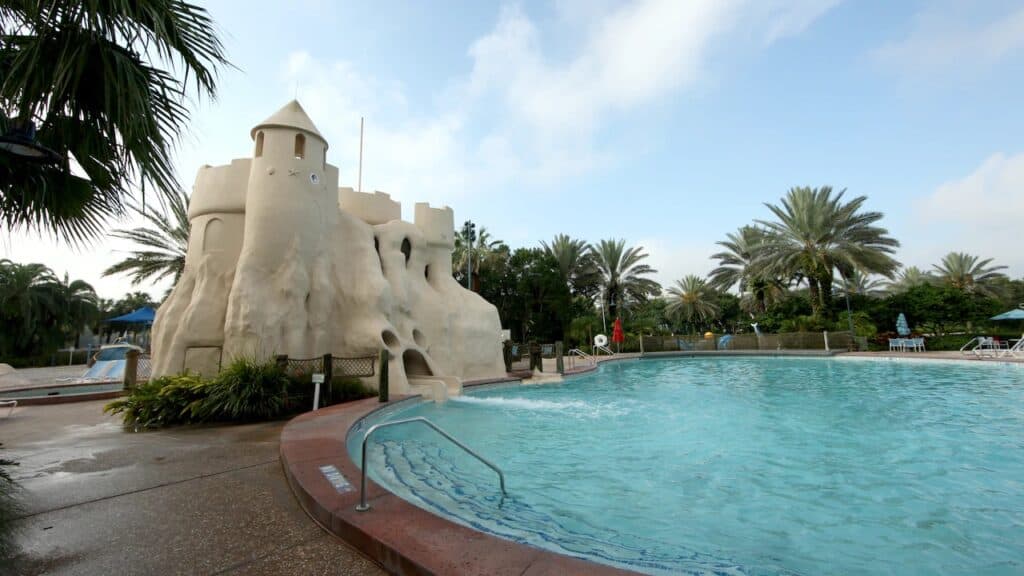 It was the original DVC resort and remains ones of the most affordable and easiest to book. It also has the largest rooms on property. Since most of my Disney trips were as a single mother with my son I didn't have much of a need for all that extra space.
But, now that I am remarried and planning on expanding our family, I could see how OKW might be a good choice for us in the future. As explained in this review of a 2 bedroom villa, it is a great choice for larger families or those planning longer stays where the ability to spread out would be appreciated.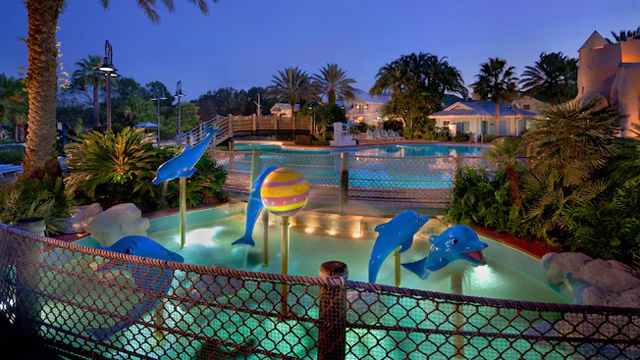 #7 -Fort Wilderness
Though I've never stayed here, I have visited Fort Wilderness a few times for Mickey's Backyard BBQ, the Legend of Sleepy Hollow event, and Chip n Dale's Campfire Sing-a-long.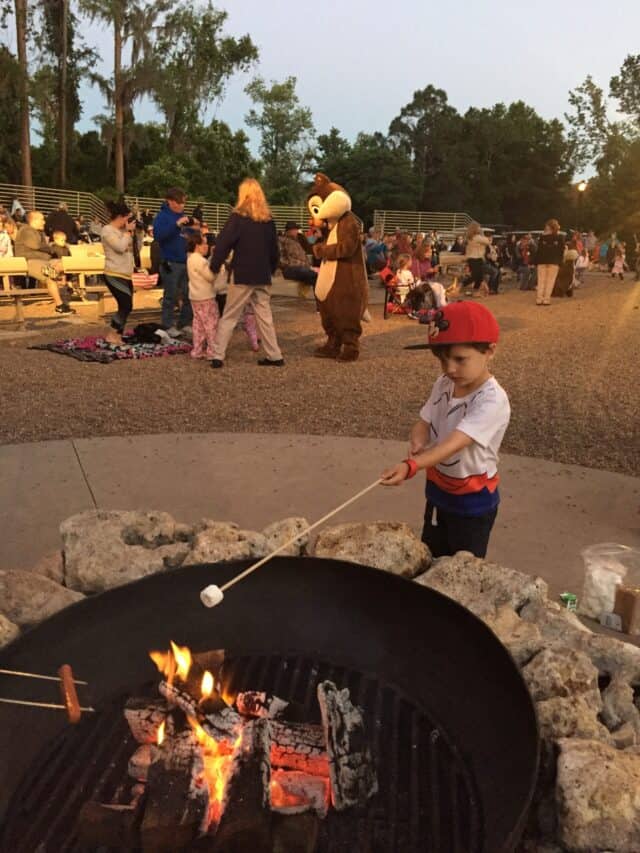 It mostly appeals to families that own a camper and prefer to travel that way. For those who don't, there are also cabins available to book which is what we would do if we stay here.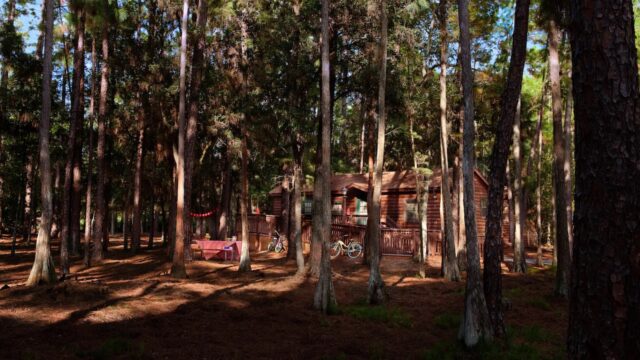 I think it would make for a fun and unique family Disney vacation especially if we rented a golf cart to get around. I would love to stay here either around Halloween or Christmas when guests decorate their campgrounds and golf carts for the holidays. Trick or treating is traditionally done on Halloween at Fort Wilderness and sleigh rides are available in December.
#6 – Boardwalk Inn
A few months ago this resort would have been a lot lower on my list because of three words: creepy clown pool!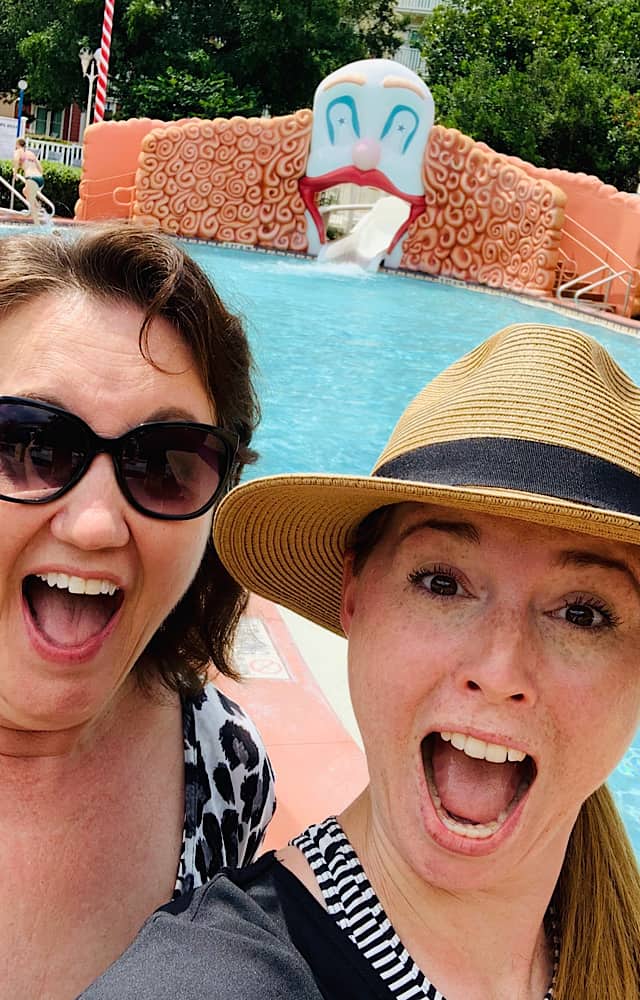 However, for better or worse, the clown slide is no longer, opening the door for clown-phobic guests such as myself to stay at the Boardwalk.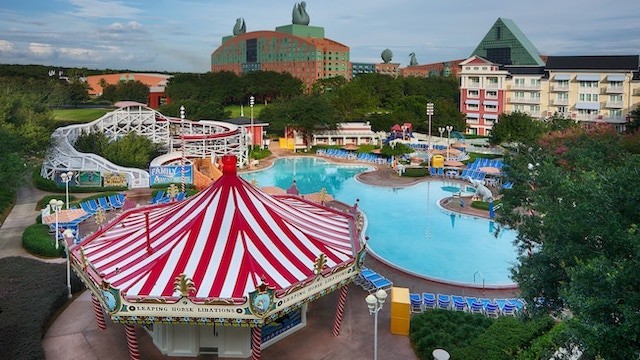 I do love the location of the Boardwalk resort in between Hollywood Studios and Epcot with access to the Skyliner. And while I may prefer the theming and swimming pool at the nearby Beach Club, now that the creepy clown is gone I am looking forward to staying at Boardwalk someday!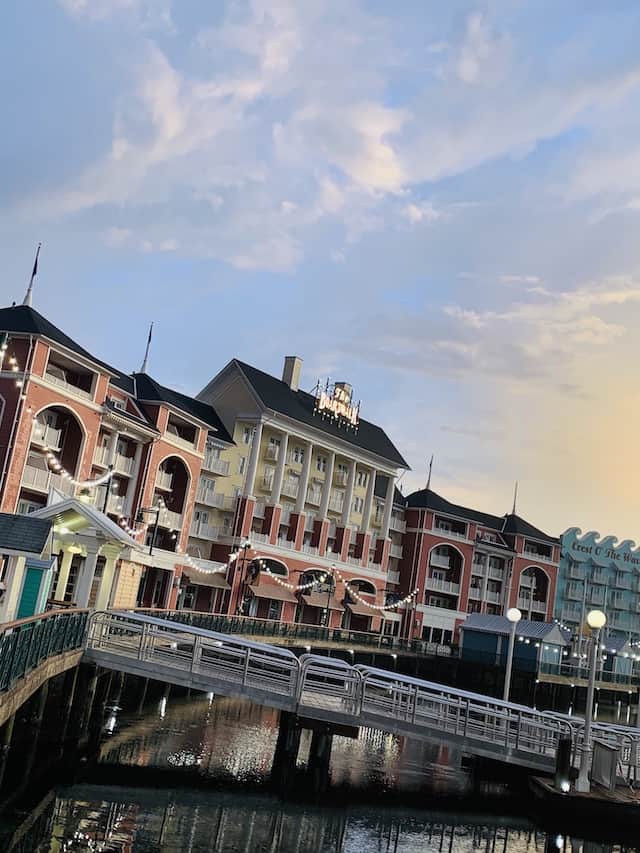 #5 – Yacht Club
The Yacht & Beach Club are next to each other with similar nautical theming and share the amazing Stormalong Bay swimming pool.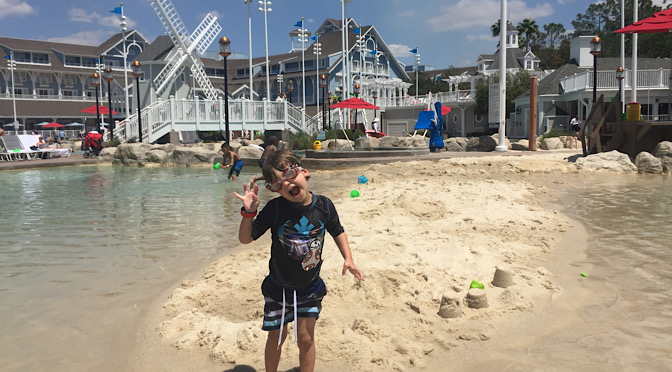 However they are still considered separate resorts, and I have only stayed at Beach Club so far. But, the Yacht Club looks like a beautiful resort and I'm excited to try it someday! In a head to head comparison it actually beat out one of my favorite resorts – the Polynesian!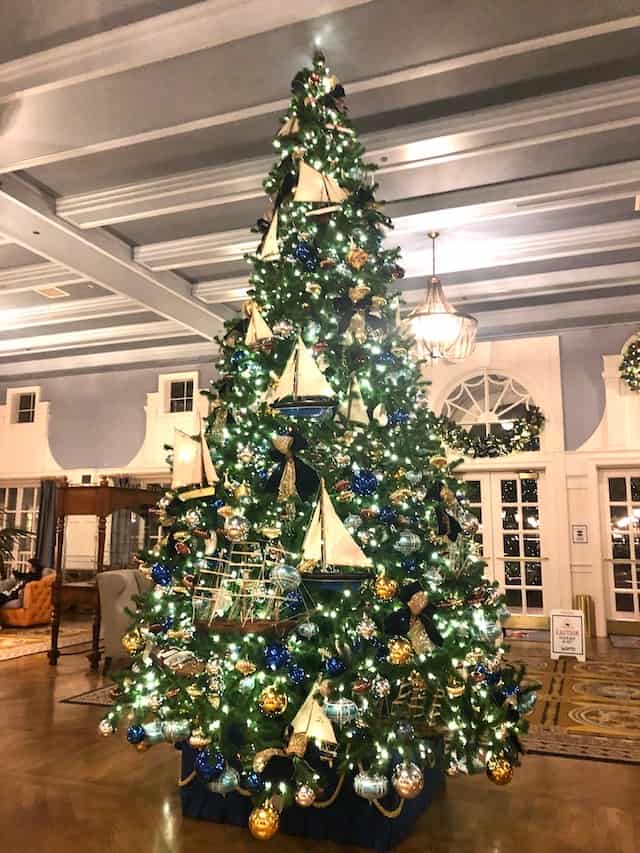 #4 – Pop Century
This value resort became a lot more appealing to me once the Skyliner opened, providing an alternate form of transportation to Hollywood Studios and Epcot.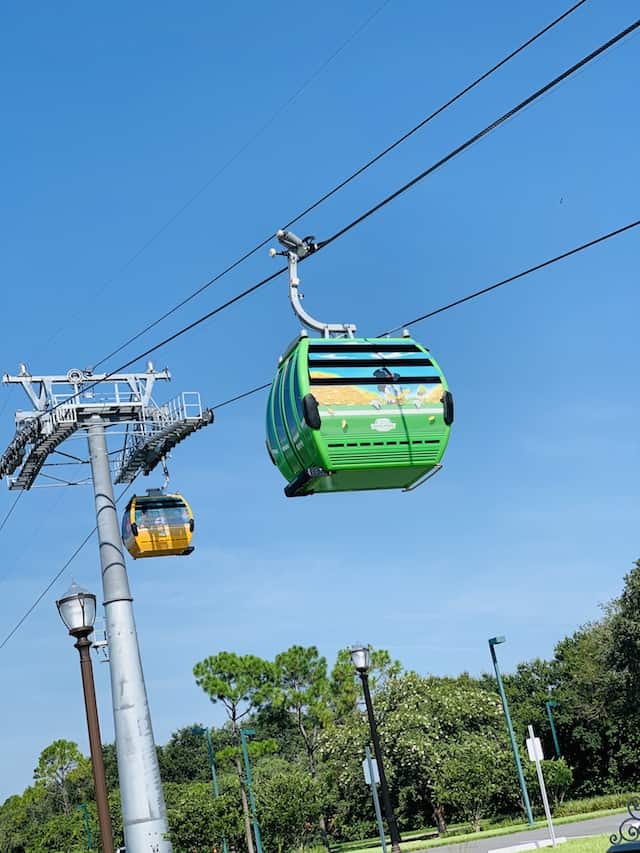 The rooms are also newly refurbished with a fresh look. I am booked here for 5 nights of my April trip and I am excited to try it! But I have been warned to avoid the food court so I will pack granola bars for breakfast and plan to eat dinner elsewhere.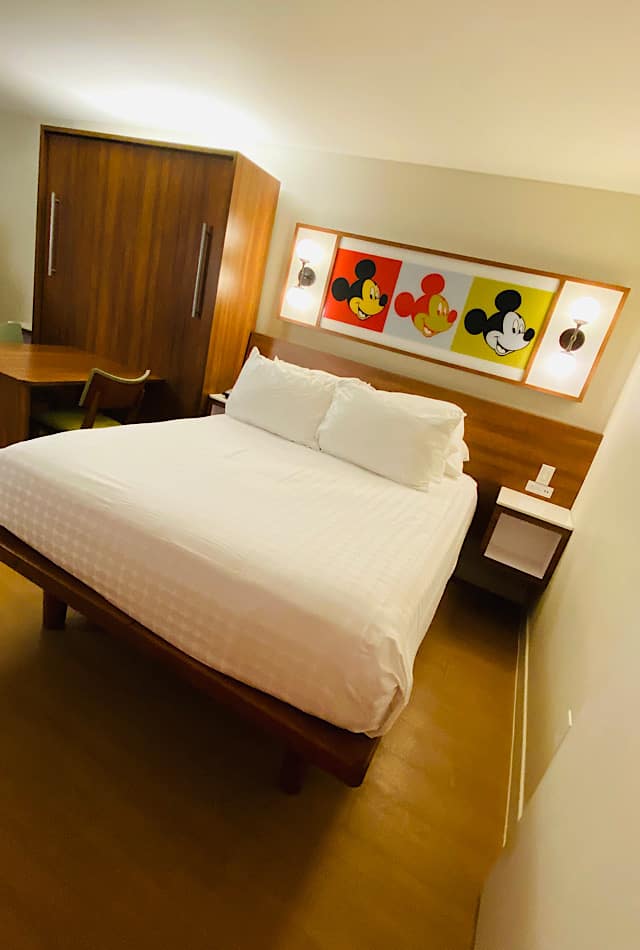 #3 – Port Orleans Riverside
I stayed at Port Orleans French Quarter once and loved the beautiful New Orleans theming, swimming pool, intimate atmosphere, and boat ride to Disney Springs.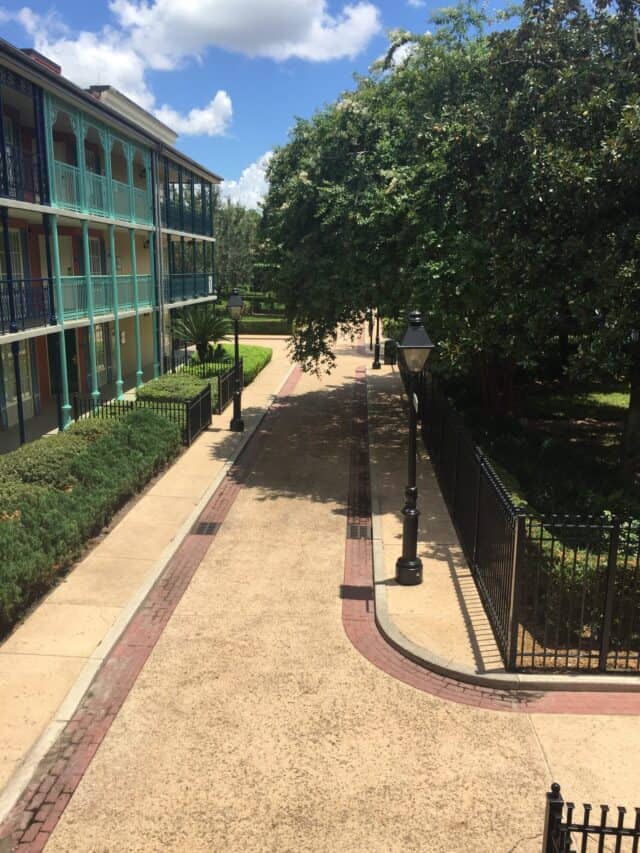 Once the Port Orleans resorts finally reopen, I am looking forward to trying the sister resort: Port Orleans Riverside. It is a little more spread out but is supposed to be beautiful and well themed. The resort also has two separate sections – Magnolia Bend and Alligator Bayou.
It has its own swimming pool, but guests of each resort can use both swimming pools. This is beneficial because the French Quarter pool looks a little more fun for children.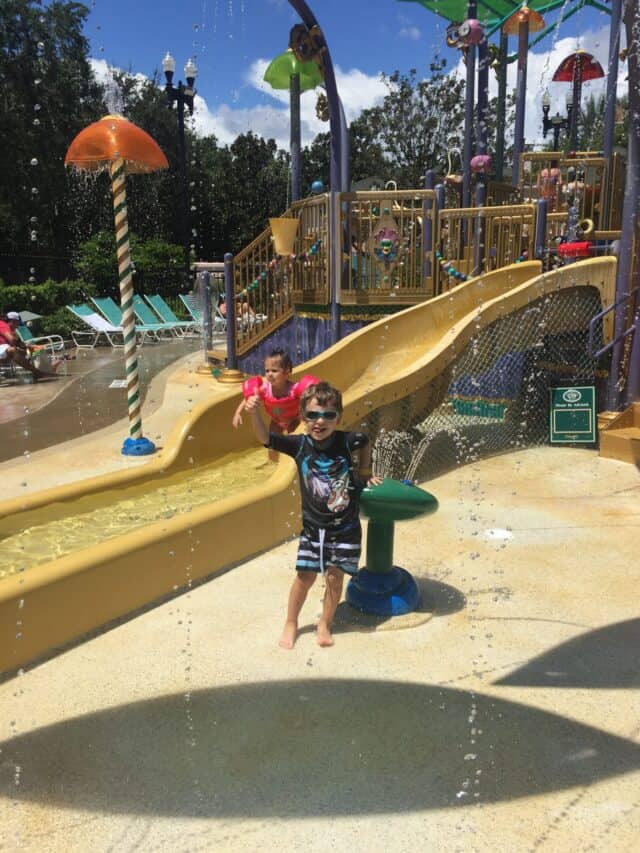 When I finally stay at Port Orleans Riverside, I would like to try one of the Royal Rooms which look gorgeous with fun details incorporating many Disney characters.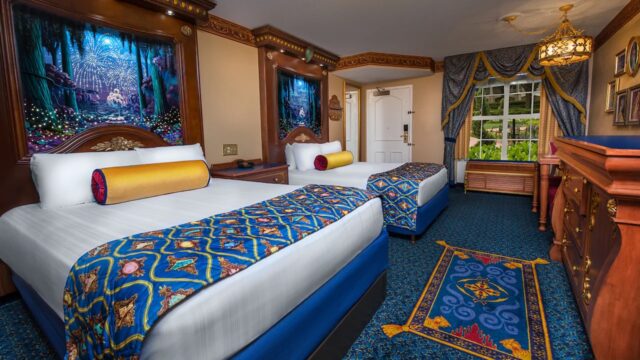 #2 – Grand Floridian
Despite my obsession with staying on the monorail I have yet to stay at the Grand Floridian! Every time I have thought of staying here I end up booking the Polynesian instead where the rates are a little lower and the tropical vacation vibe is calling me. But, the Grand Floridian is a gorgeous resort, and I will definitely stay here someday!
My plan is to eventually stay at the Grand either over Easter – when the lobby is filled with elaborate decorative Easter eggs and the White Rabbit makes an appearance or during Christmas-time – when the gorgeous Christmas tree and gingerbread house are on display.
#1 – Riviera Resort
When the concept art for the Riviera Resort was first released, I was skeptical. I didn't really see the appeal of the theming and figured this was a resort I would be ok skipping. That changed when I started seeing all the gorgeous photos of the resort grounds, swimming pool, delicious food and stunning mosaic murals!
Not to mention the bathrooms!!! Wow!!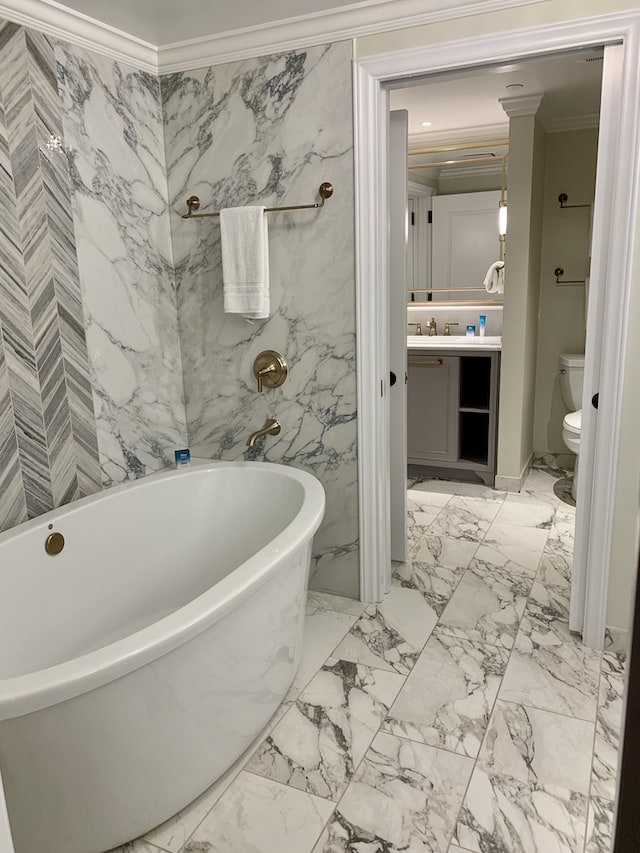 After checking out of Pop Century in April, my husband and I will spend two nights in a Tower Studio at the Riviera Resort. I am so excited to stay in this gorgeous resort! I think it may end up being one of my new favorite Disney resorts!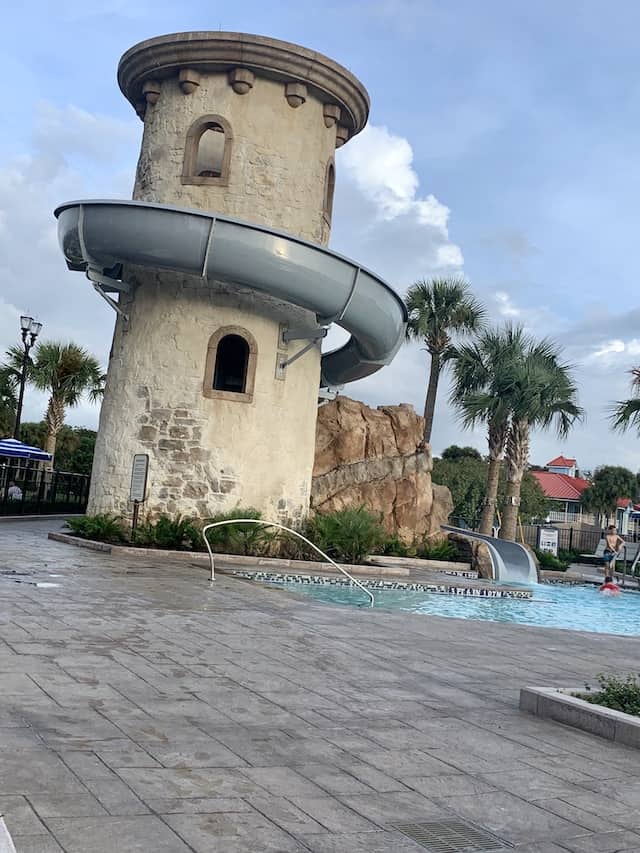 Which Disney resort would you like to try next? Are there any on my list you recommend? Comment on Facebook with your thoughts!
Ashley Beckwith McKellar
Follow me on Instagram: @disneyparksmom