Despite having been on over a dozen Walt Disney World vacations there are still a few rides that I (Ashley) have yet to do! While waiting on my next Disney trip I wanted to take inventory of exactly which rides are on this list and decide whether or not I want to include them in my touring plans for my next Walt Disney World vacation. Are there any on my list you haven't done either?
1. Astro Orbiter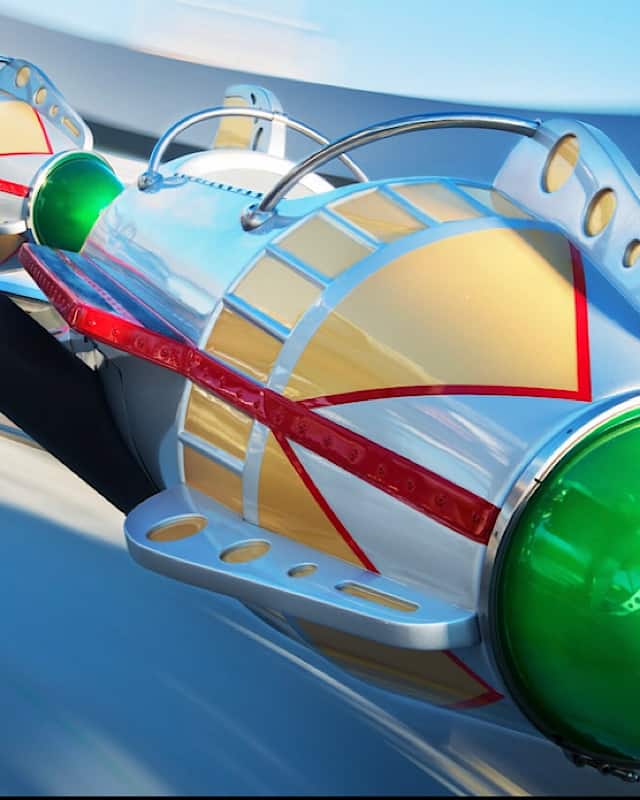 "Hold on tight as your retro 2-passenger spacecraft levitates high into the air, picks up speed and begins orbiting a galaxy of planets while the sights and sounds of Tomorrowland whirl by far below."
Most of my Walt Disney World trips have been as a single mom with my son who is incredibly "risk averse." While he enjoys looking at the "rocket ride" from the PeopleMover he has never once asked to ride it and that is fine with me!
From what I hear it is significantly higher and faster than Dumbo or the Magic Carpets. It also is notorious for being slow loading with a small elevator ride to the top. This makes the wait times for this ride relatively long.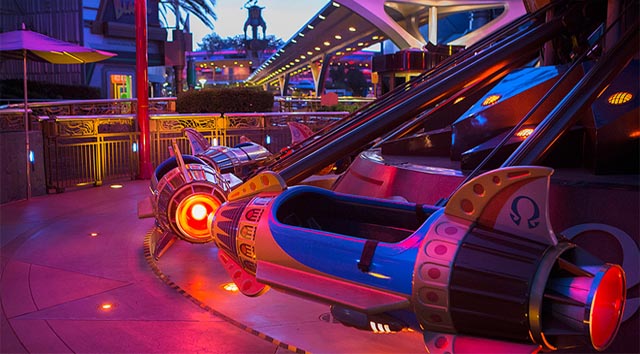 Will I ride it?
While I appreciate the aesthetic of Astro Orbiter in Tomorrowland I'm not sure if I will ever ride it. I'm personally not a huge fan of spinning rides but I make exceptions for Mad Tea Party and Dumbo because of the nostalgia factor.
I also am not a huge fan of heights. Or standing in long lines for rides that I don't particularly want to ride! If someday my son begs to ride it I may agree to try it once.
It would be most appealing to me to ride late at night when lines may be short and the nighttime views of the Magic Kingdom may make it worth it.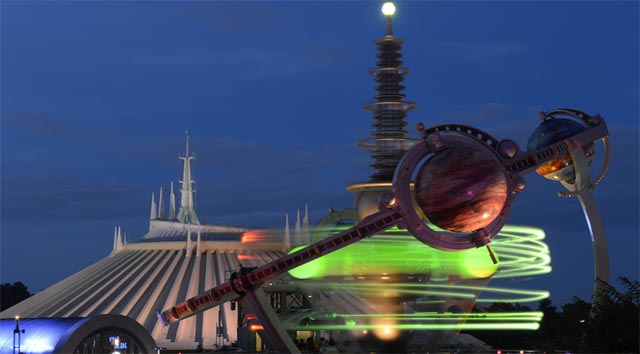 2. Barnstormer
"Take flight above Storybook Circus with Goofy in a homemade stunt airplane for a thrilling junior roller coaster ride."
With a 35″ height requirement, Barnstormer is often known as a starter roller coaster for small children. However I have heard that it is more jostling than 7 Dwarves Mine Train and not as well themed.
So, I made the decision to skip Barnstormer and made 7 Dwarves Mine Train my son's first roller coaster (though being the risk averse child he is he still hated it).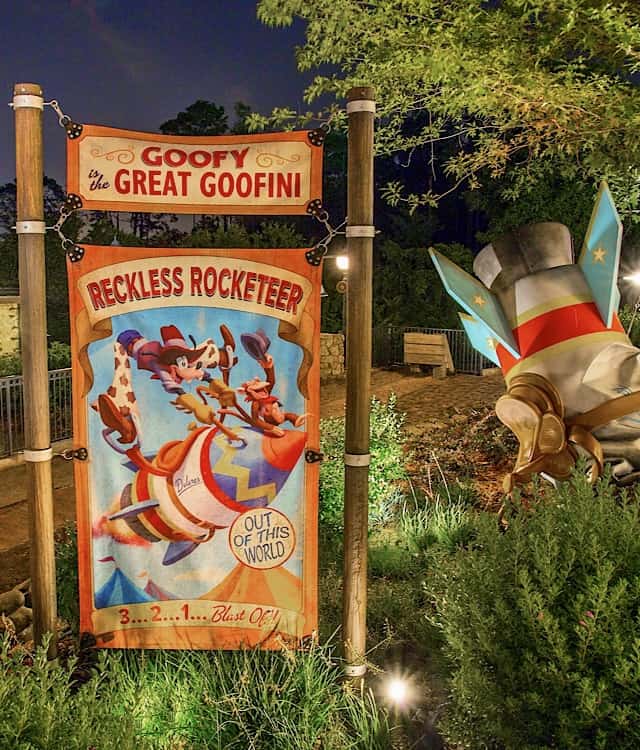 Will I ride it?
I would be ok never riding it. If my son gets really into roller coasters someday and wants to try every one at Walt Disney World I'll give it a try. However, the experience doesn't look as fun as some of the other roller coasters in the parks.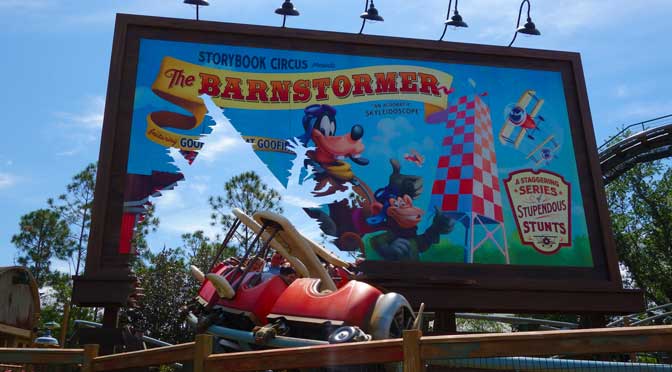 3. Living with the Land
"Cruise past greenhouses on a gentle boat tour and discover the surprising history of farming."
I honestly don't know why I've never done this ride! It looks so relaxing. Maybe it's because I like to spend the bulk of my Epcot time in the World Showcase or that it's impossible to drag my son out of the Seas Pavilion.
Maybe I was worried that my son would find it boring. I do remember one time I planned to ride it after Garden Grill, but the line was over 30 minutes long. That was really pushing it for my son, so we moved on.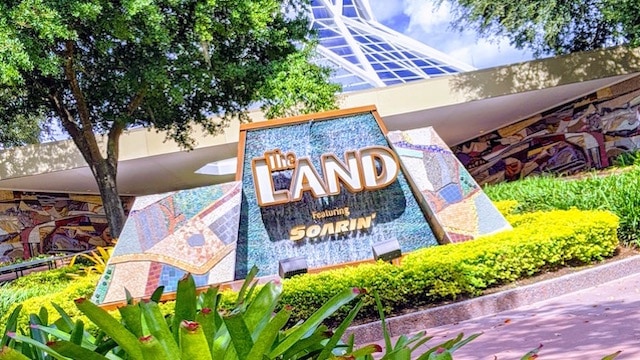 Will I ride it?
YES! The past few trips I've put it on my to-do list, but for some reason it didn't happen. It's 15 minutes long so it does take up a fair amount of time. But, I'm determined to ride it on my next trip!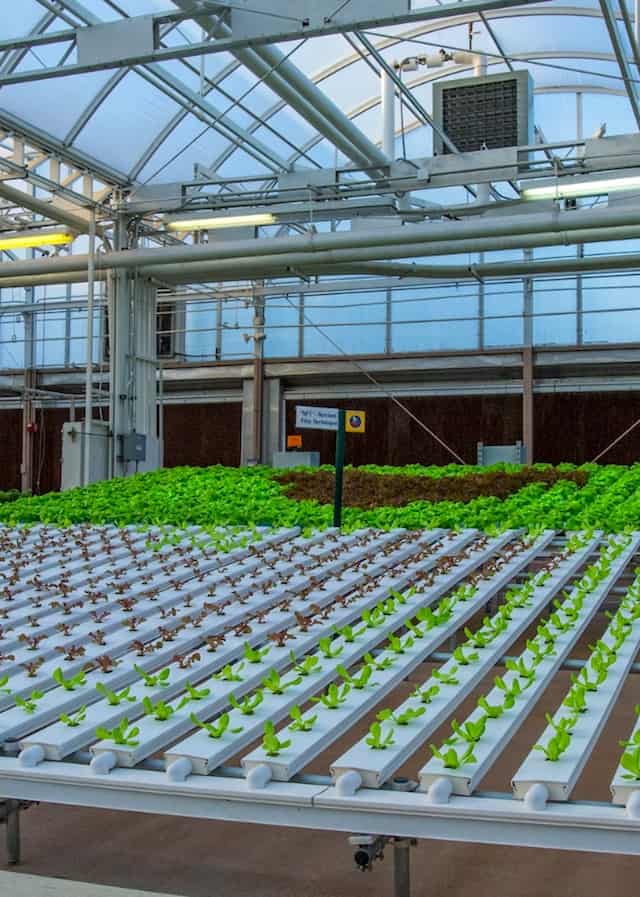 4. The Magic Carpets of Aladdin
"Climb aboard a colorful, 4-passenger flying 'rug' and take off into the air to the soothing sounds of Middle Eastern music. Soar around a giant genie bottle and magic lamp and enjoy a new view of the colorful bazaar below."
In addition to being averse to thrill rides, my son despises getting wet without a bathing suit on! We were actually in line for the Magic Carpets when he saw the spitting camels and said, "nope, I'm out of here!" I wasn't sure if it was actually possible to be hit by a spitting camel on the ride. It was confirmed by fellow blogger, Susan, that yes it is possible!
Will I ride it?
It looks cute with unique views of the Magic Kingdom so if I can get my son over his fear of spitting camels I would love to ride it!
5. Mickey & Minnie's Runaway Railway
"Based on the recent award-winning Mickey Mouse cartoon shorts, Mickey and Minnie's Runaway Railway is a brand-new attraction unique to Walt Disney World Resort and Disney's Hollywood Studios—and the first ride at any Disney park that stars Mickey Mouse and friends."
While I was very sad to see The Great Movie Ride go, I am very excited that there is a new family friendly ride at Hollywood Studios. I love the animation style of the new Mickey shorts, and I think this is the type of classic charming Disney dark ride that families will enjoy for generations.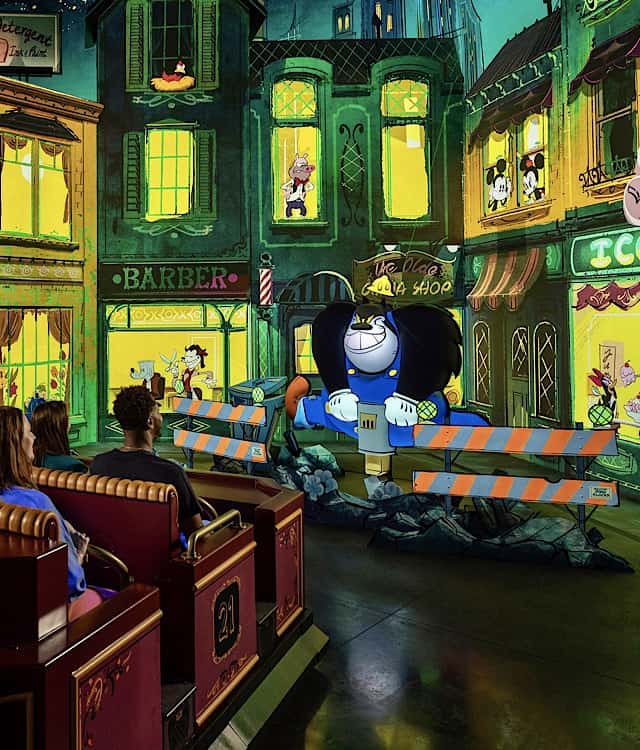 Will I ride?
DEFINITELY!! I had FastPasses to ride it during our April 2020 trip and was very excited about it. Unfortunately, that trip was canceled so it will have to wait until my next trip. It will definitely be a top priority in my Hollywood Studios touring plan.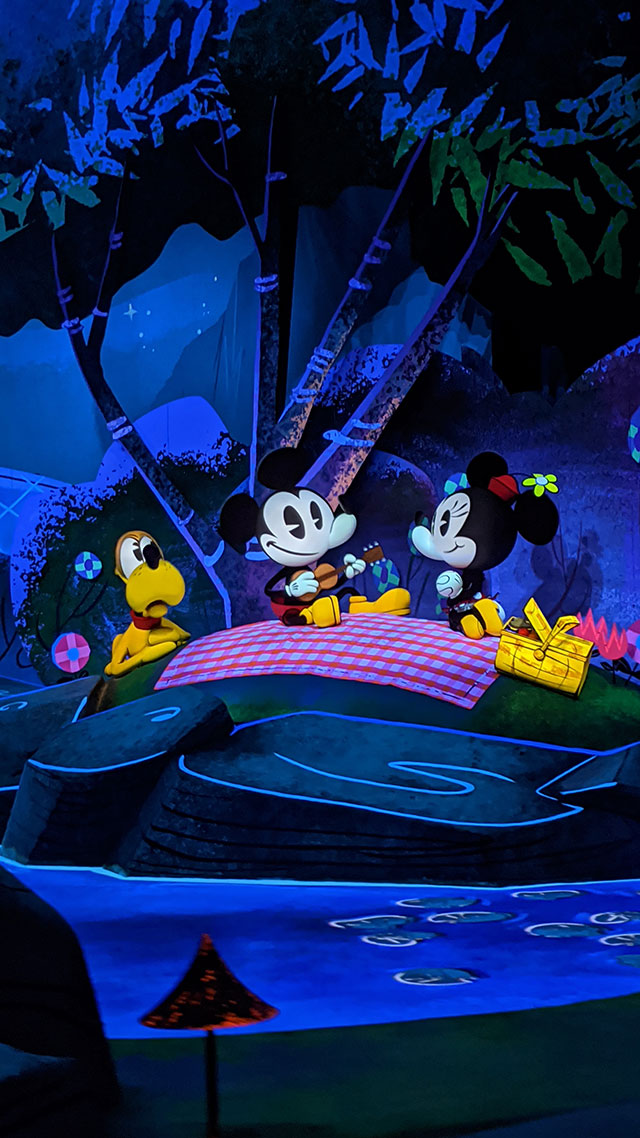 6. Rise of the Resistance
"Join the Resistance in an unforgettable battle against the First Order on this exciting ride."
My son and I are both big Star Wars fans. My son's bedroom is Star Wars themed and we visited Disneyland during the opening week of Star Wars: Galaxy's Edge. At that time Smugglers Run was the only ride open.
I was very excited to finally get to experience Rise of the Resistance during our April 2020 trip, but since that trip was canceled it will have to wait until next time.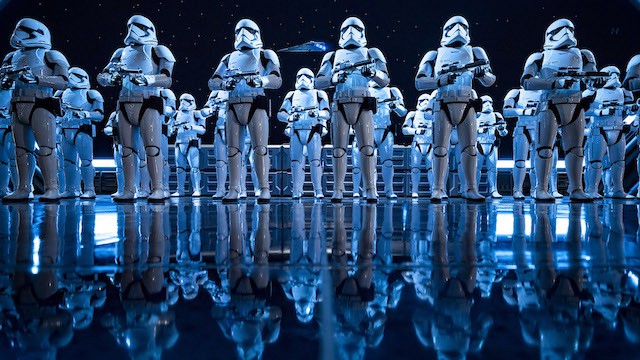 Will I ride it?
DEFINITELY!!! This is one of the things I am most excited about experiencing on my future trips to Disney World. My friends have all raved about how mind-blowing it is, and some people call it the best ride in the parks. I also know that my son will love it and I won't have to bribe him to ride it like a roller coaster so that is a big plus!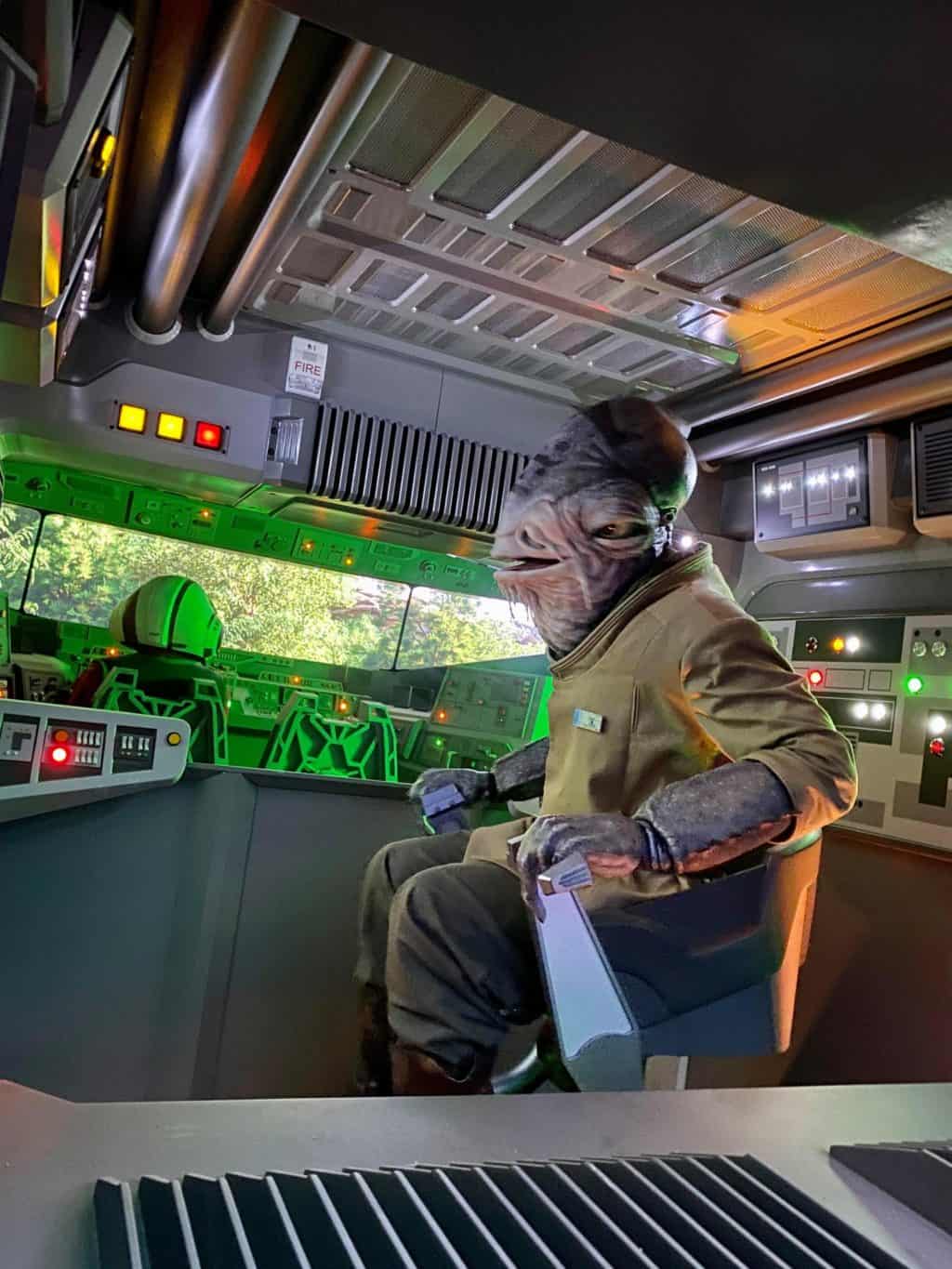 However, I am a little intimidated by the boarding group process. My preference would be to ride it if/when it finally gets on the FastPass system. I will be willing to try the boarding group system before that happens. It seems that the process has gotten a little bit easier and less intimidating than it was a year ago.
7. Slinky Dog Dash
"Take off on a family-friendly coaster that twists and turns past giant toys and springs across Andy's oversized backyard!"
Have I mentioned that my son hates roller coasters? We had a fun visit to Toy Story Land and my son loved the theming, Alien Swirling Saucers and Toy Story Mania, which has always been one of his favorite rides at Walt Disney World. But, I knew when planning for that trip that he would have no interest in riding Slinky Dog Dash, and I was right. He loved watching Slinky Dog race through Toy Story Land but said, "no way am I going on that!"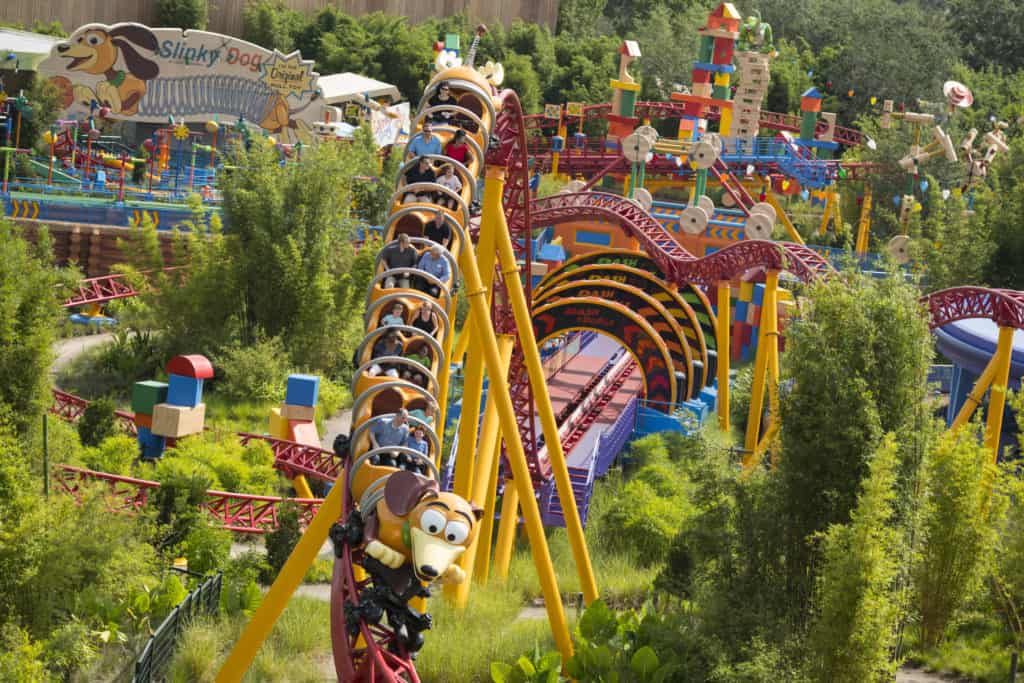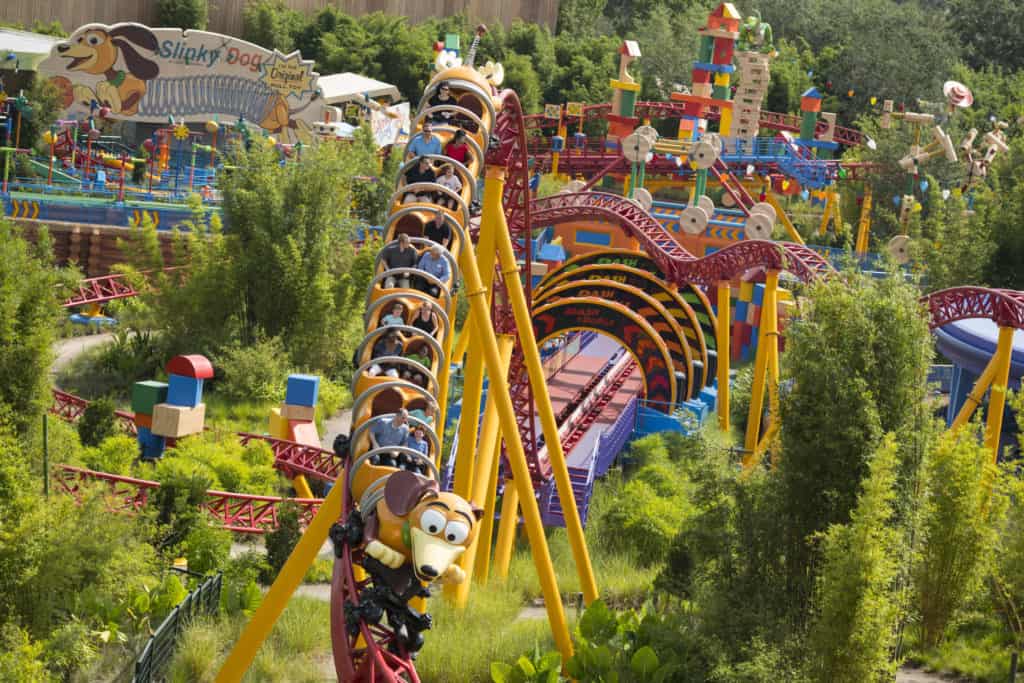 Will I ride it?
I really want to! I've heard it's a fun ride, and I really want to encourage my son to try some roller coasters on our next trip. Hopefully 2021 will be the year we try it!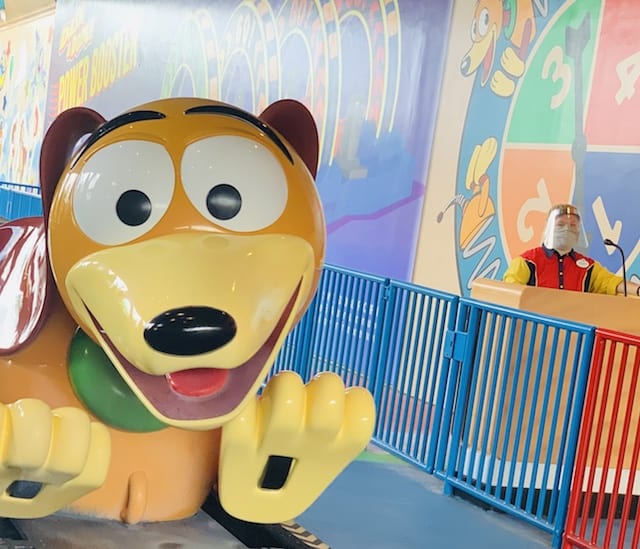 Are there any rides at Walt Disney World that you've never done and want to try? Or, are there any that you're ok never doing? Let us know by commenting on Facebook!
Ashley Beckwith McKellar
Follow me on Instagram: @disneyparksmom
Are you planning a vacation? Reach out to our trusted travel agency sponsor Authorized Disney Vacation Planner
Mouse Class Travel
!