Have you ever wanted to plan the most Magical surprise on Earth? Here is how we surprised our children with a trip to Disney World.
A Once in a Lifetime Surprise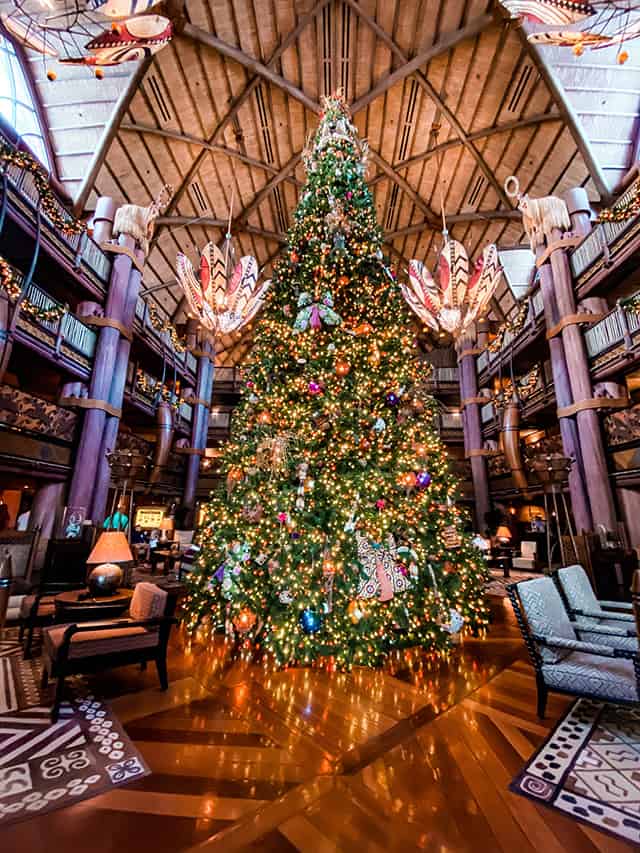 Every now and then, you have a chance to make some holiday magic. For my (Katie's) family, it occurred when we had a chance to go to Disney World during the Christmas holidays for the very first time. While we'd been on many Walt Disney World trips, we had never been to the parks to see them in all their holiday splendor.
However, my husband and I finally decided we would try our best to pull off a last-minute holiday surprise for our children. This was going to be tricky since it was already September when we found out the stars were aligning and we could make the trip work. After all, we knew the holidays book up quickly.
What's more, we decided that we wanted to give the children the surprise news that we would be going to Walt Disney World and then immediately travel to the magic on Christmas Day. We'd then be taking on one of the busiest weeks of the year.
Pulling off The Plans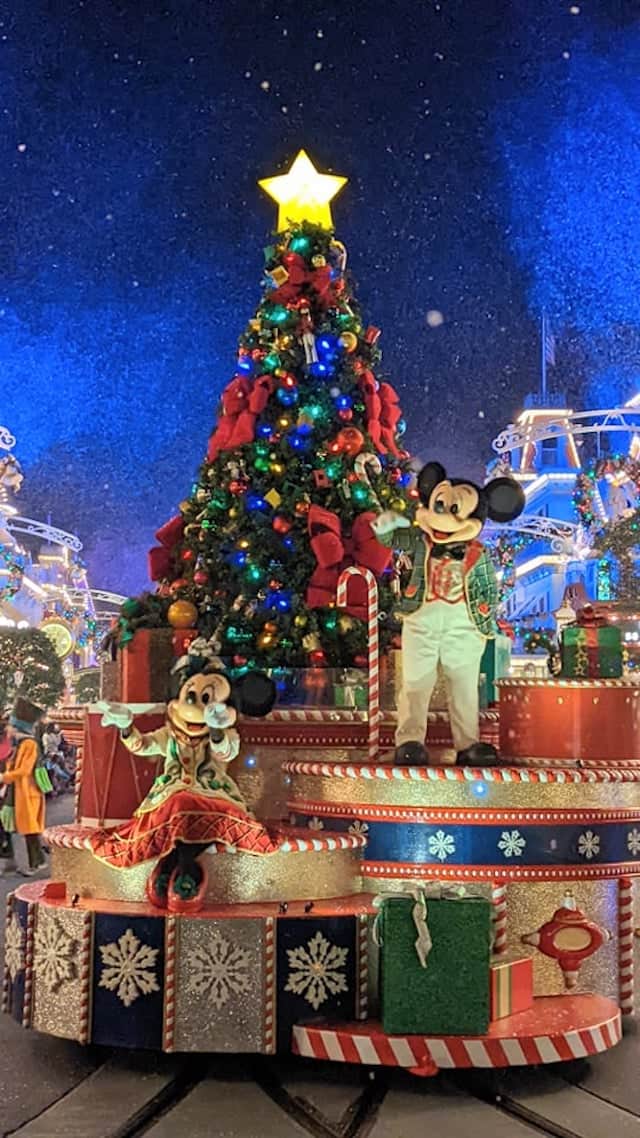 I do not recommend waiting until the last minute to plan a trip if you wish to travel during the week leading up to or following Christmas. It is no easy task. You really need to start planning your trips that call during major holidays as early as possible.
As it stood, all of the hotels in the Disney Resort Collection were fully booked with the exception of a few rooms that were well out of our nightly price range. We worried we would not be able to find a place to stay after all.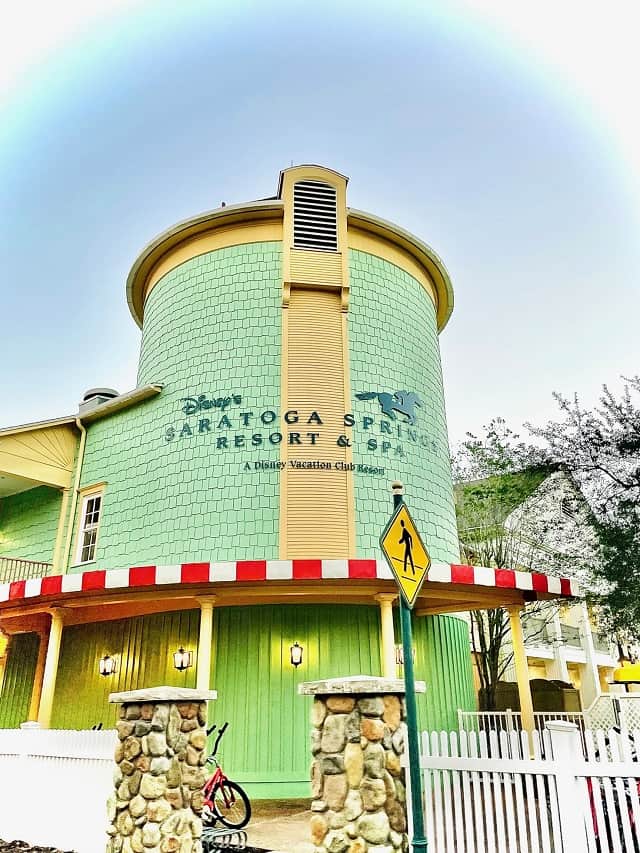 On a wing of hope, I began looking for DVC confirmed reservations to rent. I found one at Saratoga Springs through a reputable source for a very reasonable rate. It felt like it was meant to be! For great information on renting DVC points, head over here.
Since we booked before the 60-day dining window opened, we also managed to make all of our dining wishes come true by waking up early on dining day with a carefully prioritized plan including The Plaza, Le Cellier, T-Rex Cafe, and a New Year's Day breakfast at Topolino's Terrace. Patience and persistence even allowed us to eventually book a Candlelight Processional Dining Package, Space 220, and a Fireworks Dessert Party. For more on how to have the best chance at the reservations you want, head over here.
Pulling off the Surprise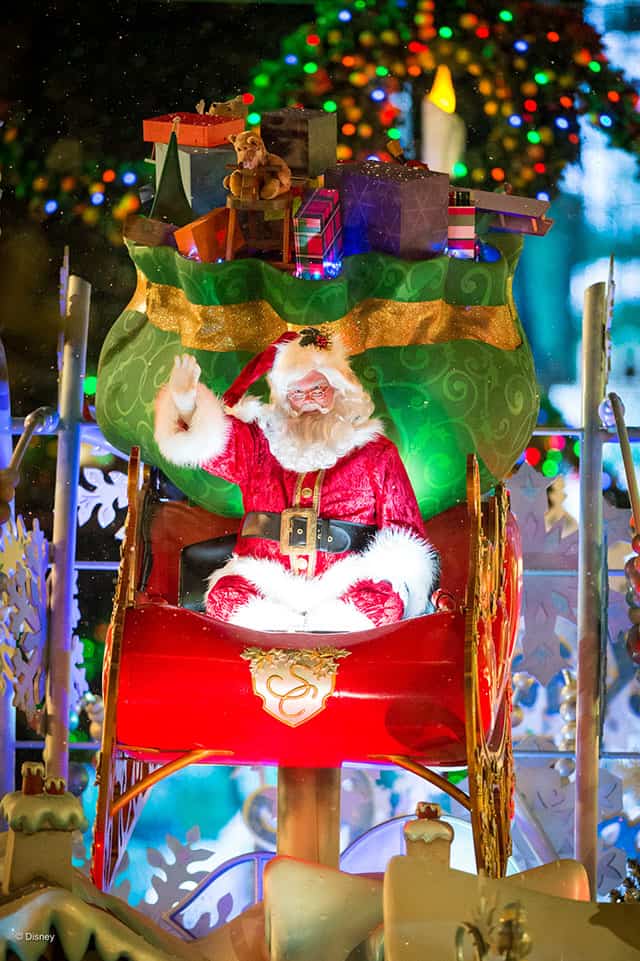 Next, we had to work on keeping the news a secret. Our little ones had not been to Walt Disney World since before the shutdown. They had been asking frequently, "when will we be able to go back to Disney?" and it was very hard to hide the happy news. However, it was well worth it.
I will say that my two children love surprises. They also adore Disney and were used to going at least annually prior to the park's closure and phased reopening. They love to travel in general and do not mind unexpected disruptions to their routines in the name of adventure. So, we were confident that this surprise would be a happy one.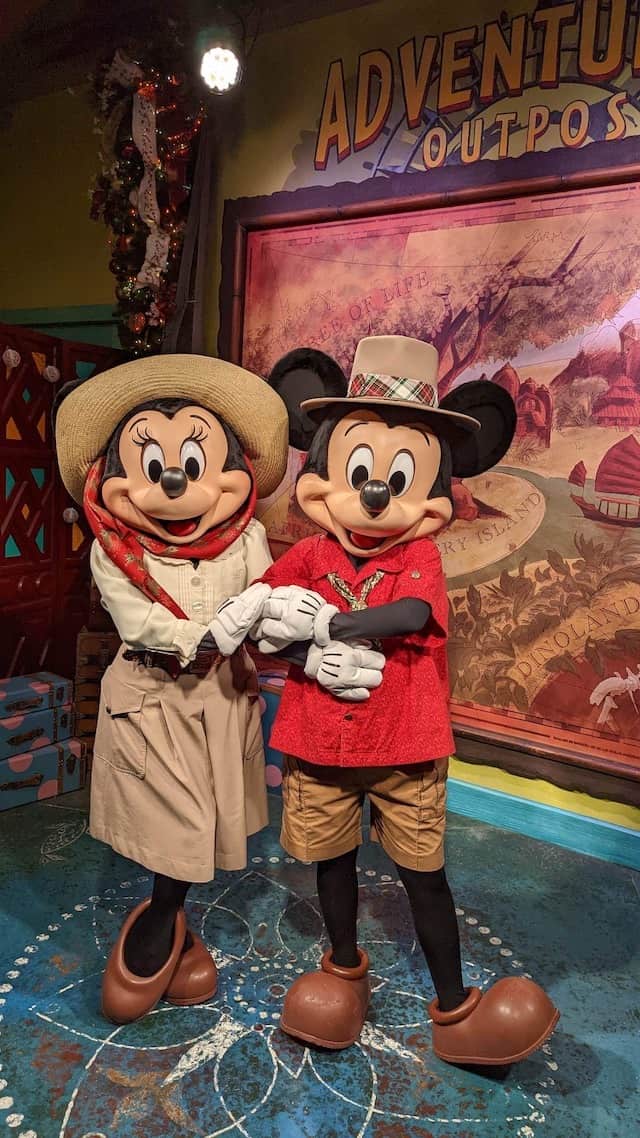 If your kids do not like surprises and do not like unexpected travel, I would not recommend a surprise trip. It could lead to a letdown for you as some children react very poorly to surprises.
However, if you know your children do love surprises and are okay with stepping out of familiarity and routine with very little warning, it is an experience that will bring joyful memories for years to come.
Gifts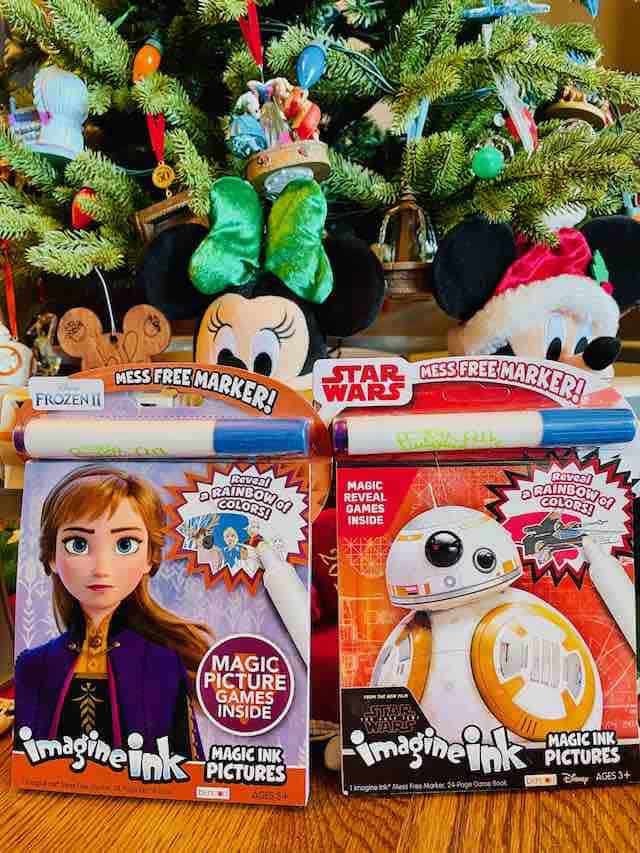 Since my husband and I planned for the surprise Disney trip to be the primary gift for the holidays, we decided that we would limit gifts. We stuck mostly to items that would be useful for the trip.
For things to wear, we found a set of Disney pajamas for each of them. for Christmas Eve. We also ordered coordinating family t-shirts featuring the same design on everyone's favorite colored shirt. Next, we bought each child a warm Disney pullover since the weather can turn on a dime during Disney's winter months.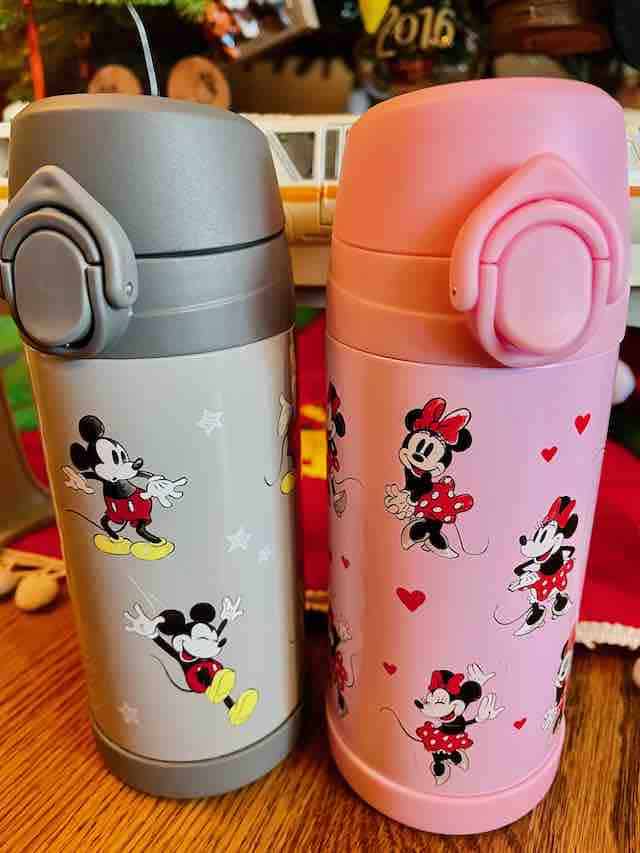 To satisfy some of the needs we would encounter on the trip, we bought Disney toothbrushes! We also found Mickey and Minne water bottles as well as some Disney snacks like Mickey goldfish to take along.
We wanted to get them each something they had been wishing for, so each little one received a new backpack. After searching, we found a BB8 backpack for my little boy and a sequined Loungefly for my Little Girl. We also got each of them a cuddly toy.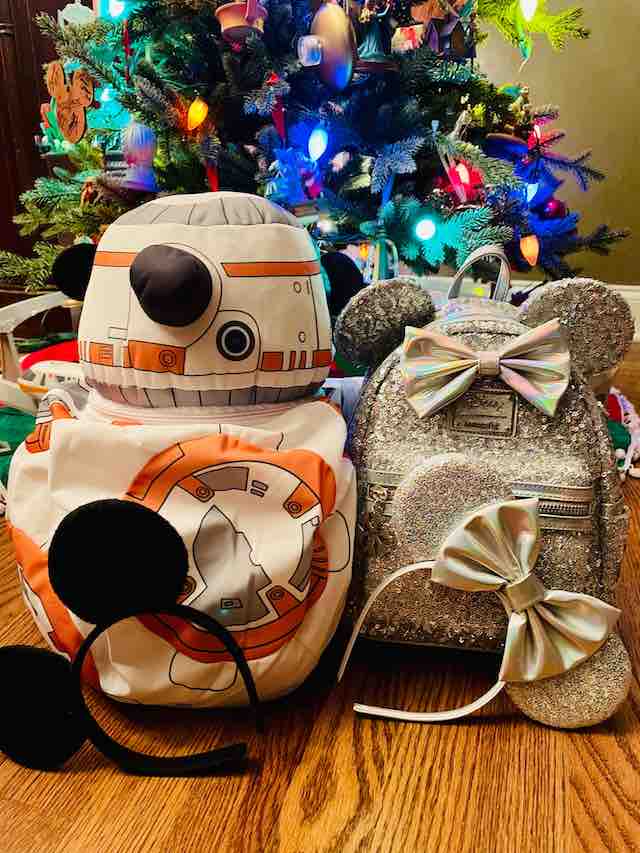 Lastly, we found each of them something to read. Disney makes great books where you must hunt and find items. We also added some activity books for the road.
We also found a Disney Storybook Advent Calendar to count down the days to Christmas. Little did the kids know that this calendar was a hint for things to come!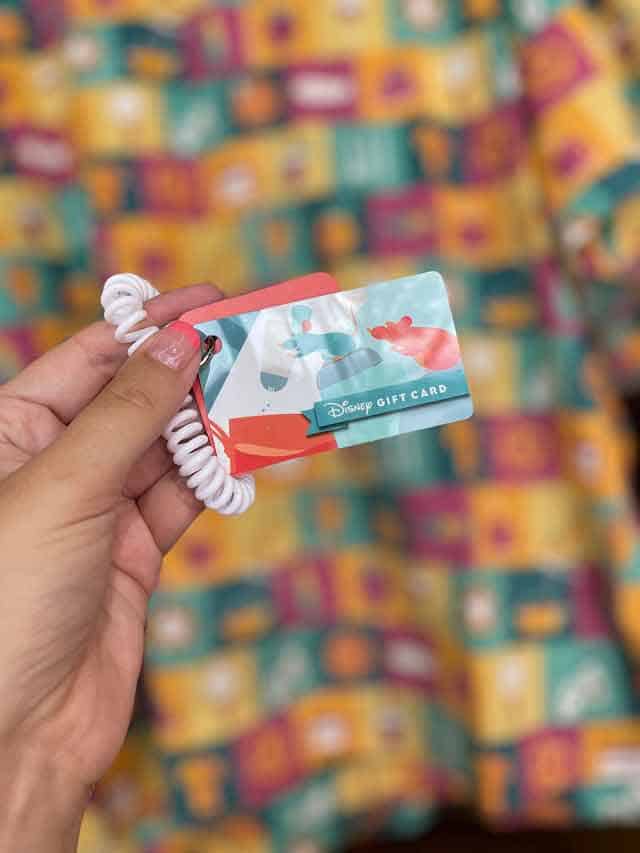 Keeping an eye on sales helped make these gifts affordable. I remember waiting for some of the items I had in mind to go on sale, and sure enough, patience was rewarded.
Our family helped out as well. It is no secret that Disney gift cards would make a great gift. We ended up with quite a few family members who were excited to contribute to the surprise by sending gift cards instead of traditional gifts.
A Treasure Hunt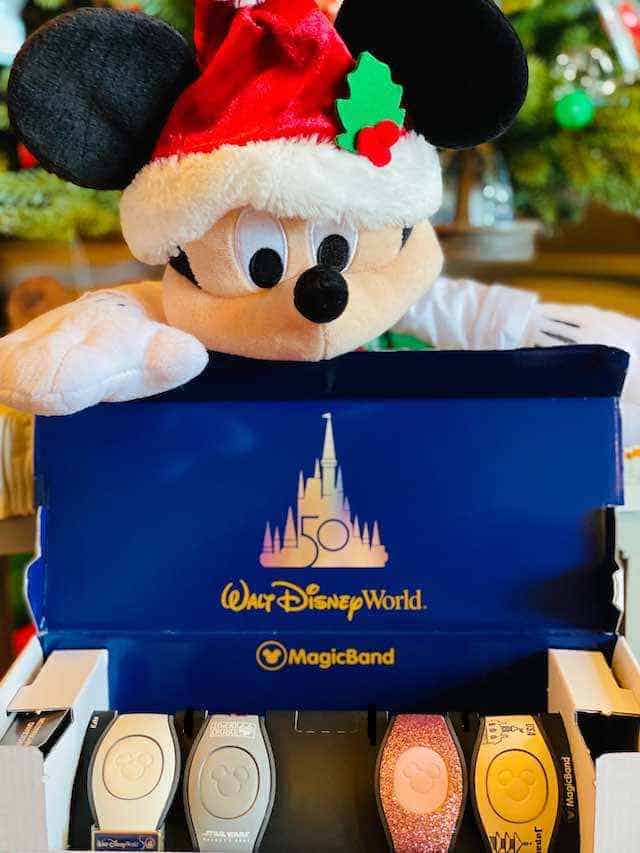 We decided that it would be fun to create a scavenger hunt for the kids to find each of their gifts. Each gift would be accompanied by a clue to lead to the next gift.
The gifts themselves would become clues at the conclusion of the hunt, which would end with one final gift: our MagicBands. We planned to tuck them under our Disney-themed tree.
Christmas Eve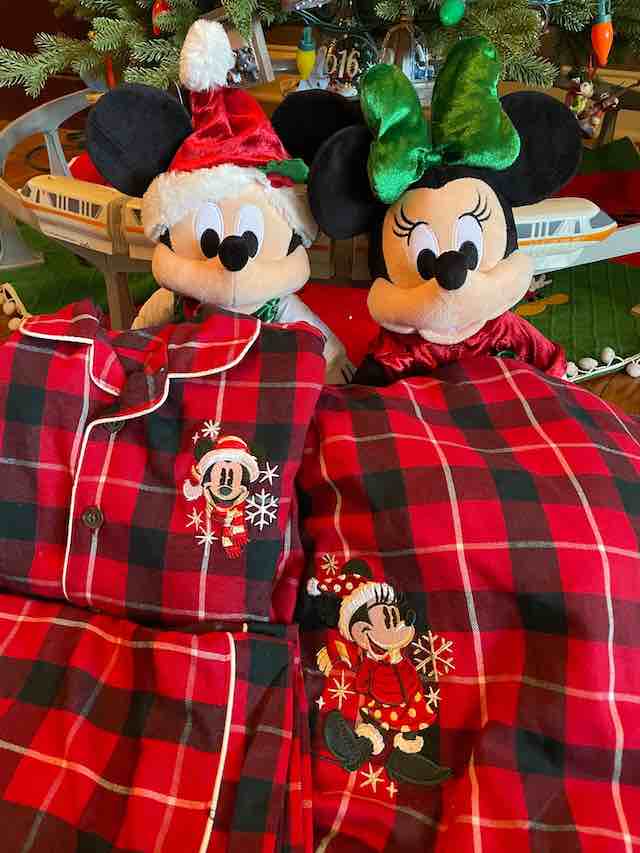 Christmas Eve arrived, and everything was ready. I had already packed our suitcases and hidden them. I lovingly wrapped the gifts. Finally, I typed up the clues to go with them.
Once everyone was tucked in, dreaming of sugar plums, it was time to do some hiding. I had to hide everything in reverse and then go back and double-check to make sure the clues were hidden in the right order to lead to one another! After it was all done, I could hardly contain my excitement knowing that in the morning we'd be having a Christmas breakfast and a fun scavenger hunt before we zipped off to Disney.
The Big Day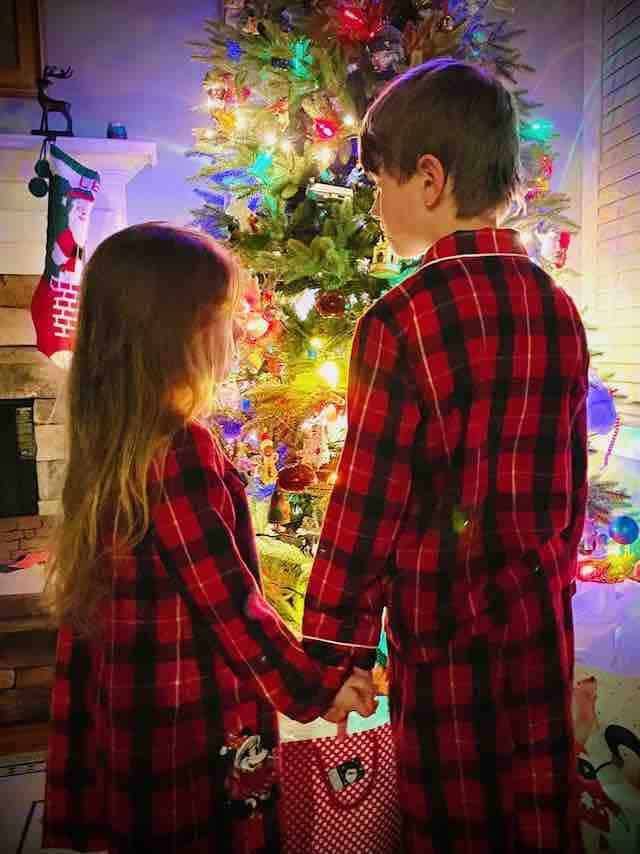 On Christmas morning, we had our annual Christmas breakfast with the family. This year was all the more exciting because they were in on the surprise.
The children opened their stockings. They exchanged gifts with their grandparents and one another. But then they found a single envelope on the tree addressed to them. My little boy, then seven, read the message inside to his sister, who was only just learning to stretch out words.
This year for some extra fun, we have hidden your gifts one by one! Finding them is easy to do/If you follow each one of the clues.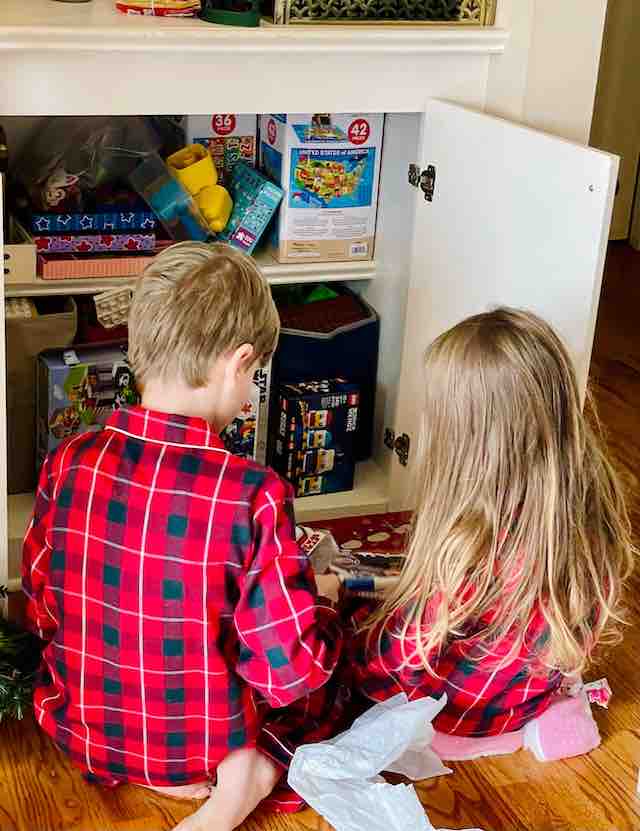 They were delighted by the prospect of this little treasure hunt. And their first clue instructed them in this way: First, think where you would have to go/If you wanted to build with big legos.
The search was on. They headed to the cabinet that holds all their legos.
They had a ball figuring out each and every clue. In fact, they hardly looked at their gifts because they were so excited to find the next clue. This worked out in our favor in terms of preserving the surprise because they did not connect the Disney-themed dots.
The Big Finale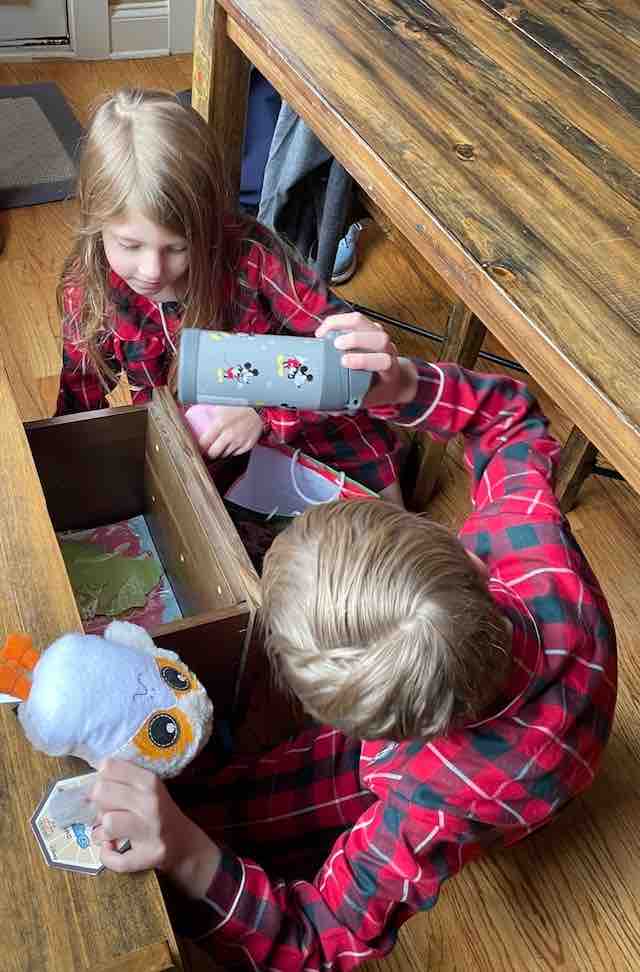 Their final clue was hidden inside the bench at the breakfast table. They had been sitting on it all morning blissfully unaware that it held a surprise.
It read: Here is a little surprise for you/Each of your gifts is really a clue! To help you answer the question you'll see/When you open the gift under the Disney tree.
They dashed to the Disney tree and found one little box. They tore into it and discovered their MagicBands with a little slip of paper that simply said, "Guess where we are going." You can see it unfold in this video!
The squeals the smiles and the gleeful jumping up and down erupted when they guessed: Disney World! Then my little one said, "can we go right now?" And suddenly, Christmas was a Yes Day. Yes, my darlings, we can go right now!
We let them in on the secret that aside from their gifts, their bags were packed! We added the gifts to our luggage, and we were ready to go!
The Way There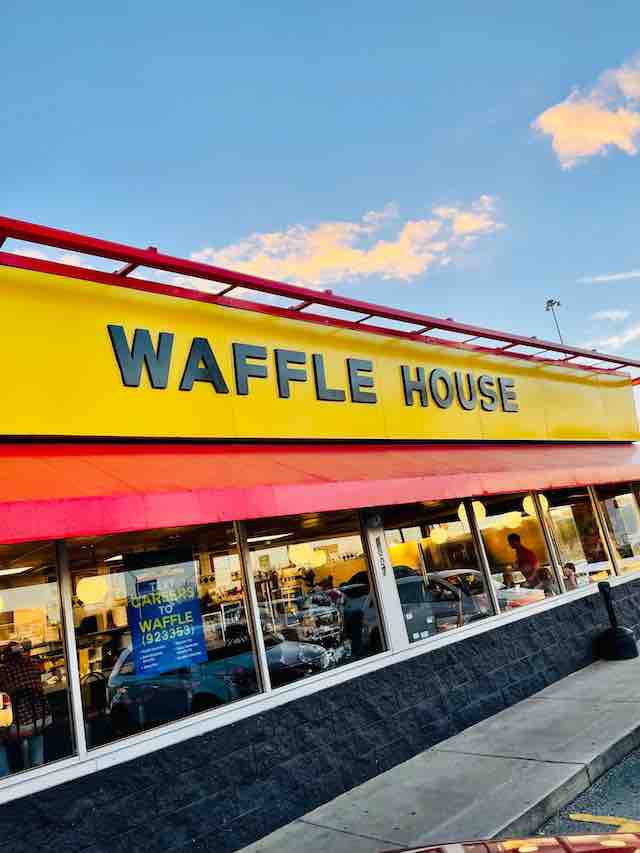 One thing we had not considered when traveling on Christmas Day is that there is not a whole lot open if you are making the trip by car. Our Christmas dinner ended up being Waffle House.
Luckily, our kids think Waffle House is a delicacy. If you are not from the South, you simply must try it someday should your adventures bring you near one. They are open 24/7 all year round (barring disasters and pandemics, of course).
We stopped for the night at a Good Neighbor Hotel the Fairfield Inn and Suites. Then, we moved to Saratoga Springs Resort the next morning and began the trip of a lifetime!
The Trip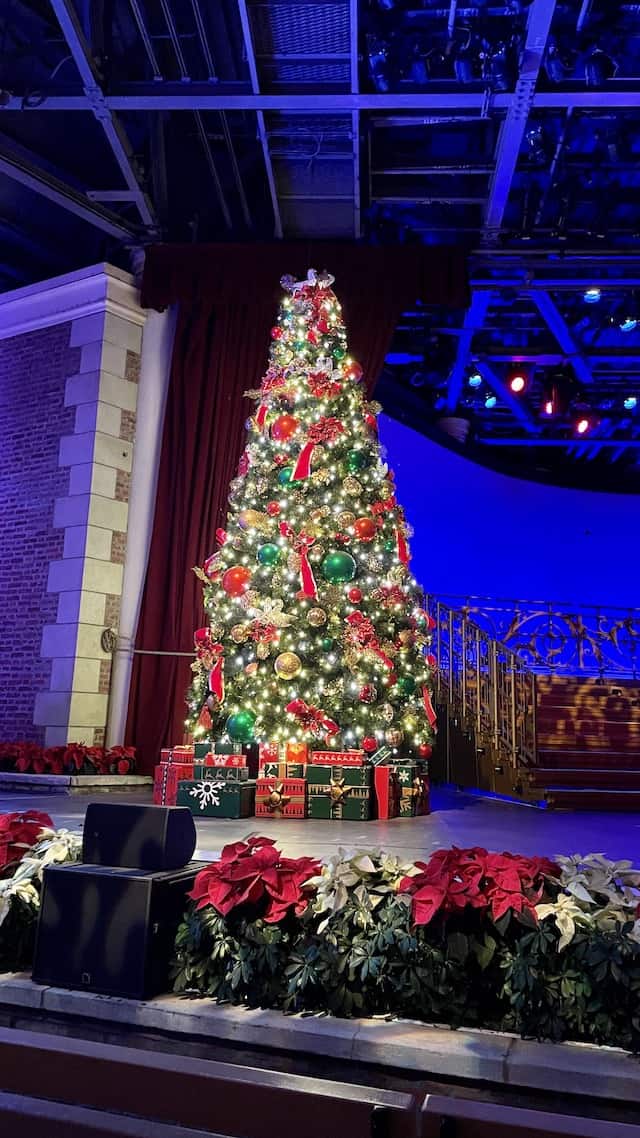 I have to say, we had a magical time despite being there during one of Walt Disney World's most crowded weeks of the year. We prioritized our must-dos, and the rest was gravy! In fact, we became pretty proficient at navigating crowds. You can read a full list of tips right here.
We stayed for a full week with our last night falling on New Year's Day. We soaked up every bit of holiday magic during that week.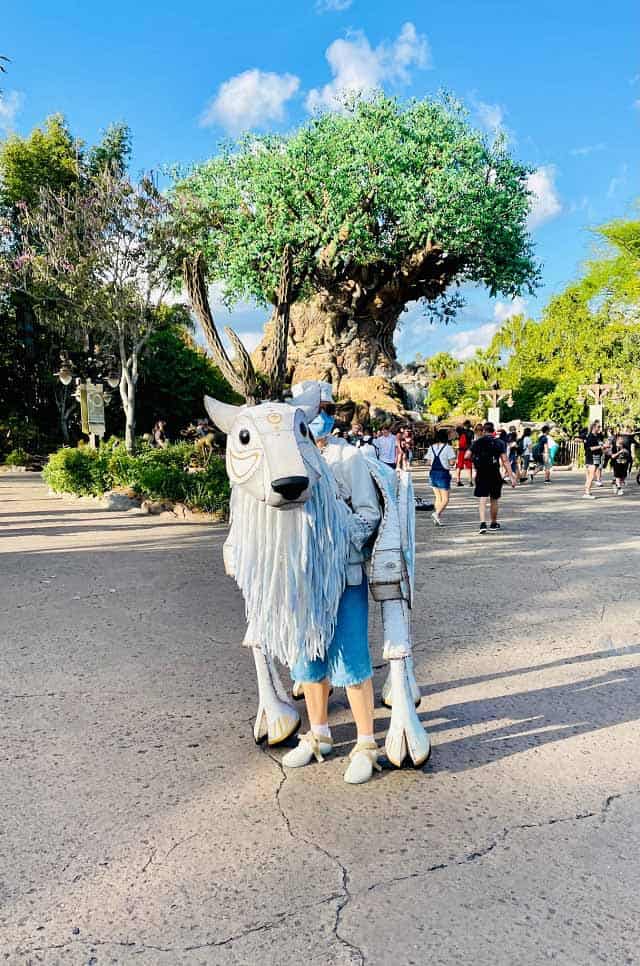 Some of our favorite things were Candelight Processional, Merry Menagerie, Pre-New Years Eve in Magic Kingdom complete with Fantasy in the Sky (the NYE Fireworks), and Extended Evening Hours at Magic Kingdom and Epcot.
The kids also adored trying out new things like Space 220 and building Disnosaurs at T-REX Cafe. We also enjoyed a dessert party!
My family was even able to use some of those Disney gift cards to let the kids shop for some fun souvenirs. We had enough to let each of them build a Droid at Droid Depot. That was a huge surprise for them that they enjoyed very much.
Magical Memories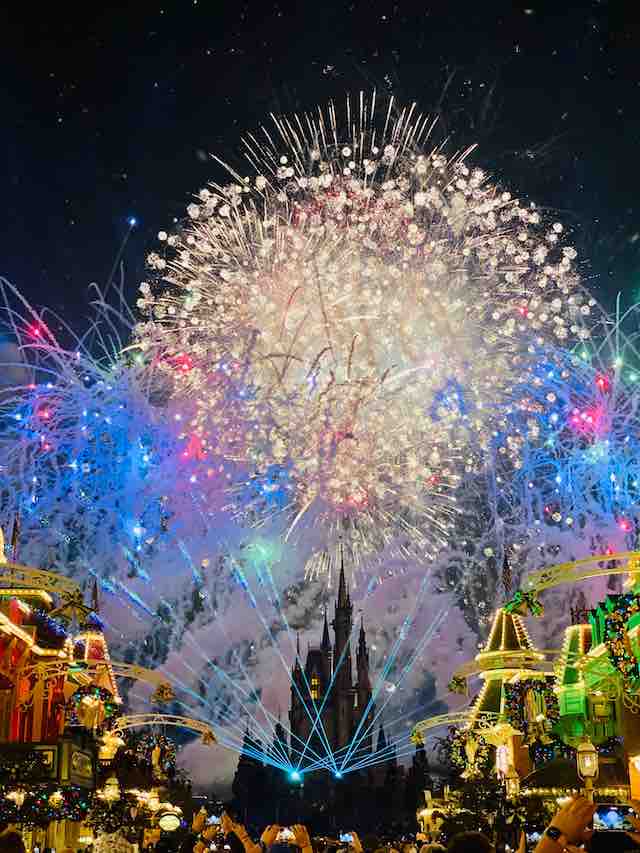 All in all, the trip was wildly magical. It flew by all too quickly, and soon it was time to head home. But we left delighted that we'd been able to go at all and looking forward to return trips. If I had it to do all over again, I'd do it in a heartbeat.
This year Christmas will be a little less exciting. But I have made some little photo albums to give the children so they can look back on our memories. Besides, we'll be back to the magic soon enough. Maybe next year we will do a surprise Disney Cruise!
Have you ever surprised your loved ones with a trip to Walt Disney World? Is it something you hope to do someday? Let us know in the comments or share your thoughts on Facebook.