Space 220 is one of Disney's hottest reservations right now. But, would you be better off reserving the Lounge or the Dining Room for your meal?
Space 220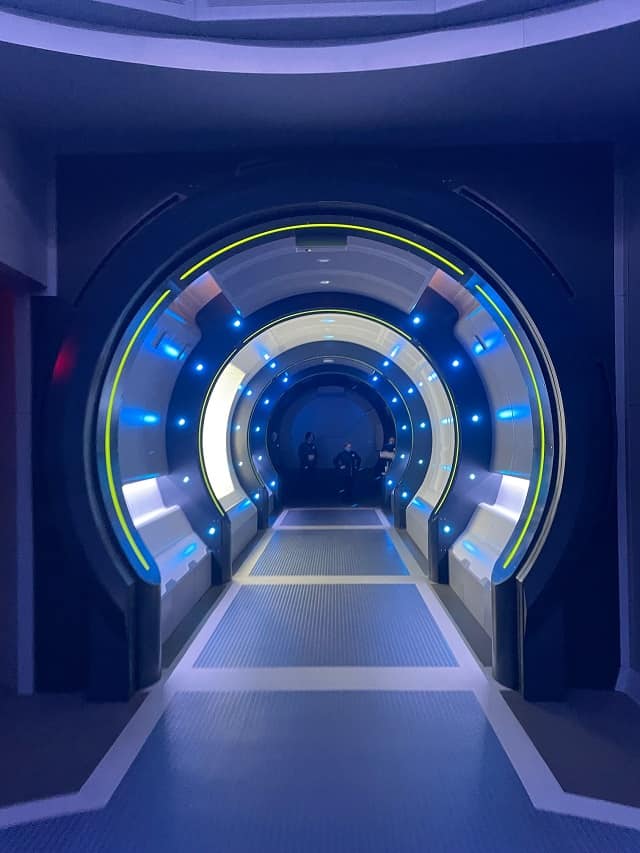 Space 220 is Epcot's latest hot reservation. Located beside Mission Space, it is a restaurant immersed in the experience of dining in a space station! The restaurant itself is an attraction featuring a fun virtual elevator ride and heavy theming. Many guests consider it a must-try.
Recently, Walt Disney World released a new way to reserve Space 220. At one time, guests could either reserve the dining room or wait in a queue for a chance at dining in the restaurant's lounge area. However, now guests can snag reservations in either the restaurant's dining room or the lounge area. For the full story, click here.
This means that when your ADR window opens, you have more chances to get a reservation. However, even with this addition, you will want to be on right away and prioritize Space 220 if you plan to eat there. Reservations go quickly for both parts of the restaurant!
Lounge vs Dining Room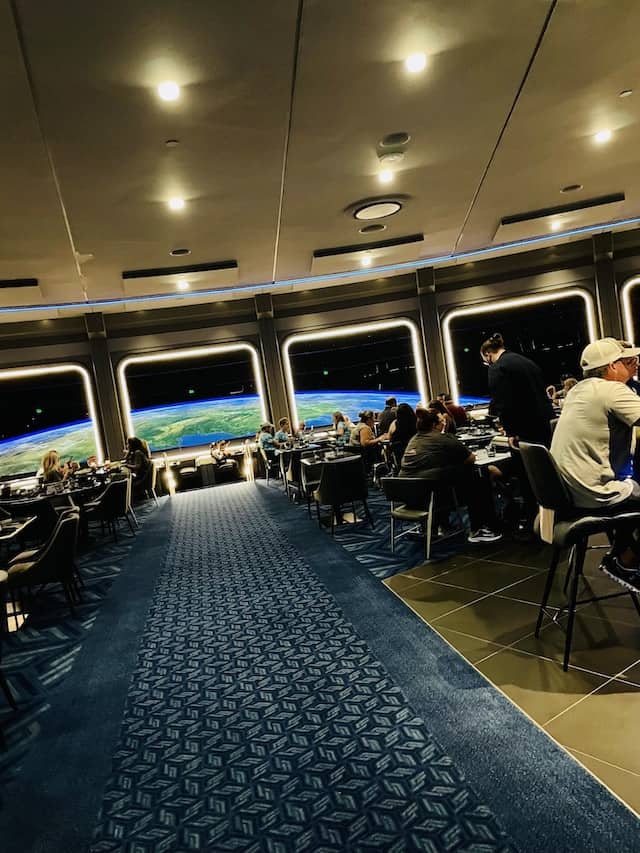 Space 220 is actually an open concept restaurant. So, the lounge area looks directly over the main dining room. In fact, the two are really only separated by a few steps down as pictured above. I (Katie P) have been lucky enough to eat in both parts of the restaurant. And, I enjoyed both experiences!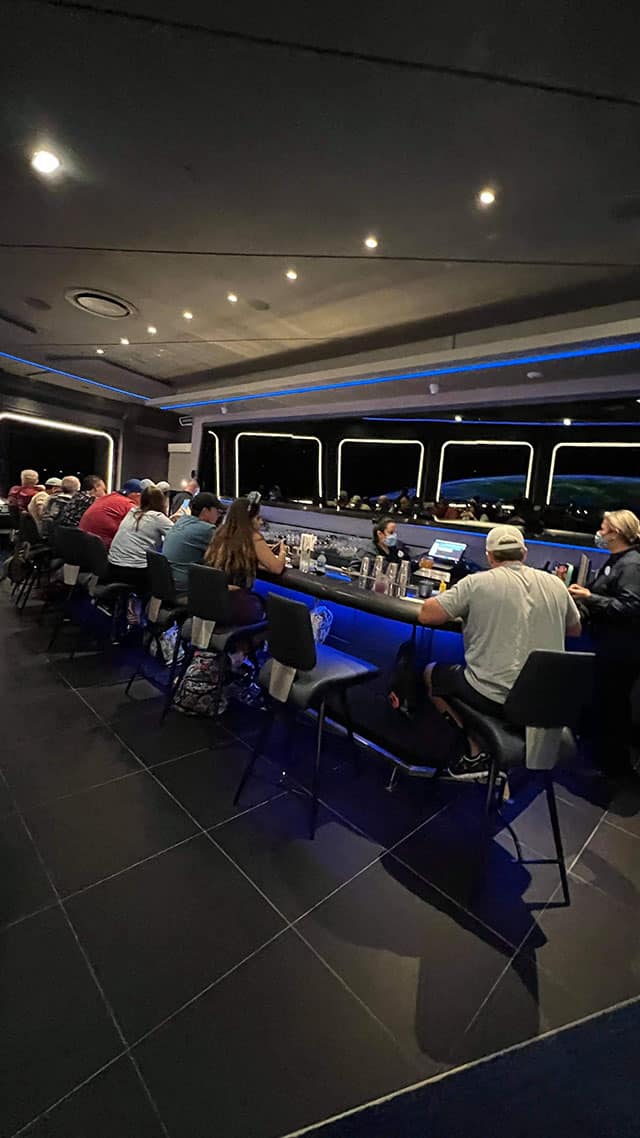 But, which one should you pick for yourself and your travel party? Is it better to enjoy the full dining room? Or would you have a better experience in the lounge? Hopefully this comparison will assist you in this decision.
Experience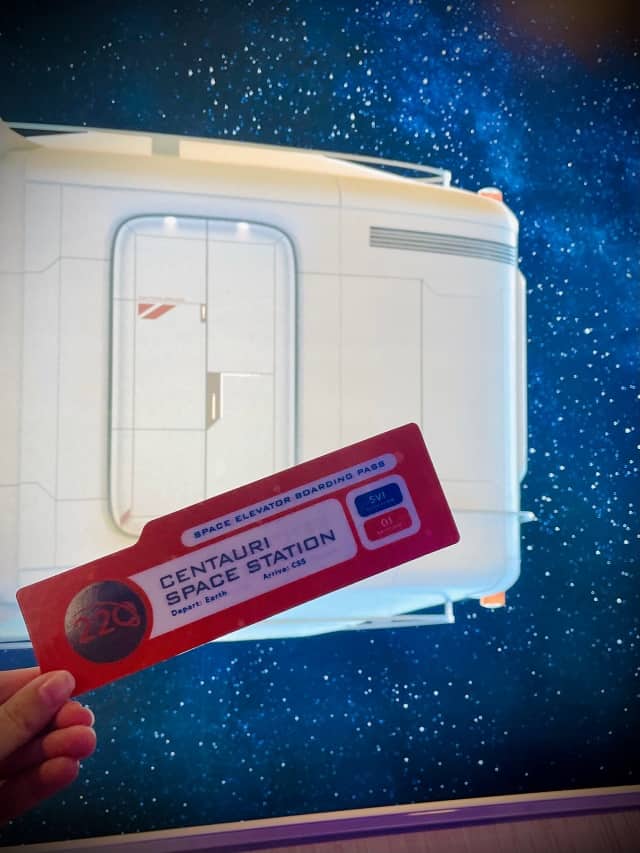 The Space 220 experience begins when you check in for your dining reservation. A Cast Member will give your party a ticket to take the elevator to the Space Station.
When your table is ready, a Cast Member will escort you to the elevator that will immerse you in the experience of being whisked to space and watching the earth shrink away. The elevator is one of the best parts of the experience.
At the conclusion of the meal, guests take the elevator once more. They experience the return to Earth and Epcot. And, the good news is, you will get to have to experience regardless of what part of the restaurant you reserve. Both dining room and lounge guests experience the elevator.
Ambiance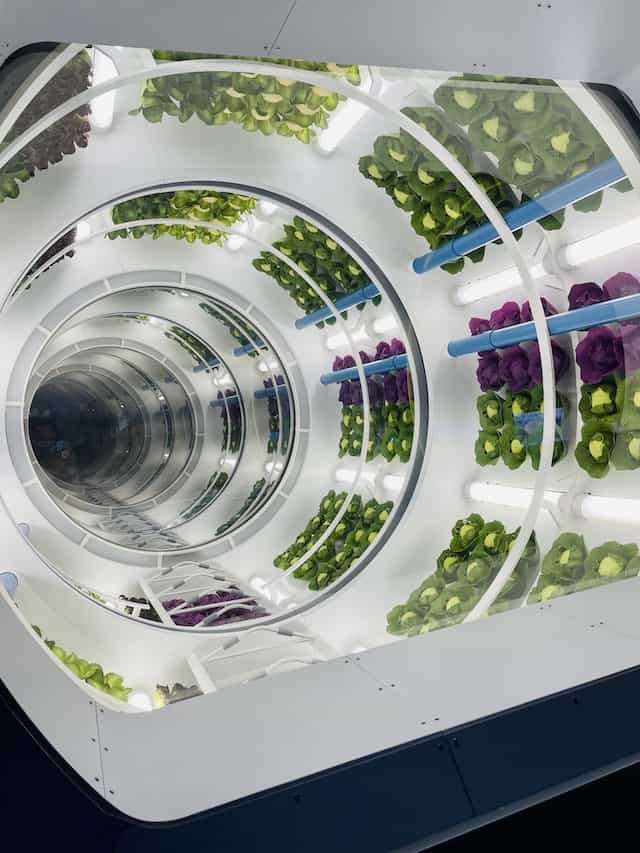 Once guests arrive at their destination, they exit the elevator and make the way to the dining area. They walk past a space garden growing food. Upon entering the dining room, guests are treated to huge windows with views of outer space. Now and then space craft or zany astronauts appear. You might even catch a glimpse of an asteroid.
And, as with the elevator, guests in both the main dining space and the lounge can enjoy the views and the results of imagination at work. Those seated at the bar itself might have their backs to the scenes most of the time, but there is nothing to obstruct any glances they would like to take.
What if you Have Children?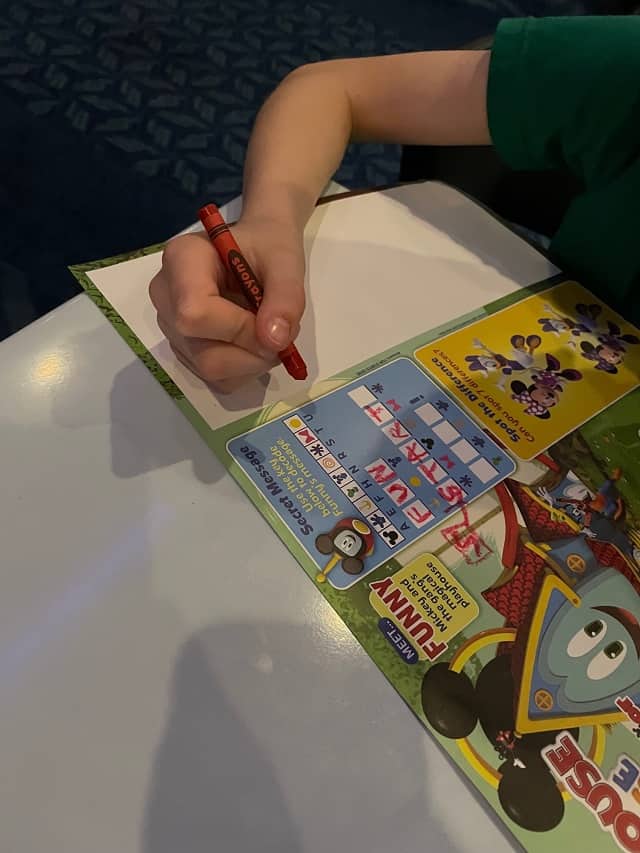 Children, especially those who have a fascination with outer space, rockets, or astronauts, will most likely enjoy this restaurant. In fact, Jaelyn has a full review of dining at Space 220 with children right here.
More good news is that Space 220 welcomes children in both the dining room and the lounge area. Thus, you have reservation flexibility even if you have children in tow.
Seating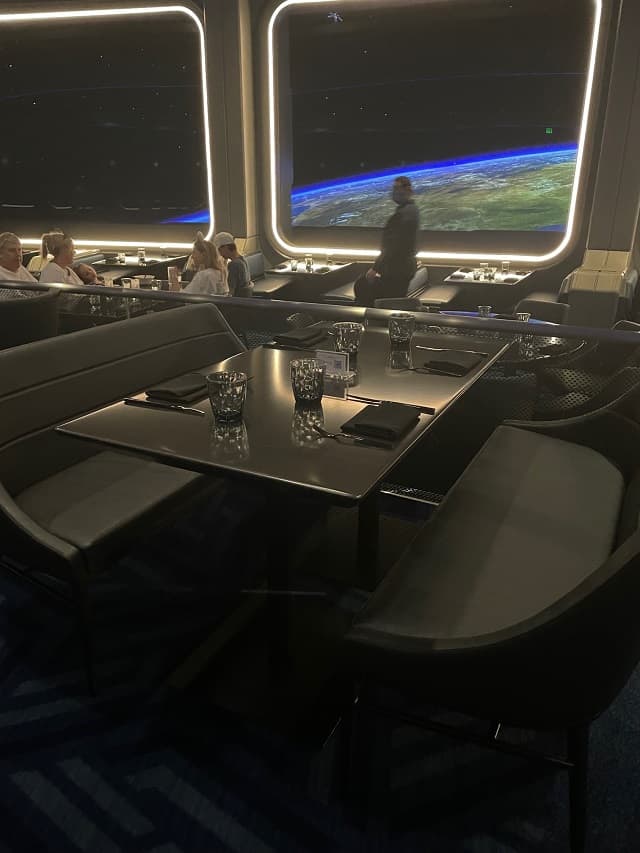 Seating is where the lounge and dining room experience begin to diverge slightly. The lounge is the first part of the restaurant you will walk through. It is open with a full service bar along the back wall.
The tables in the lounge are primarily two tops and a few four tops like the one above. However, if you have a larger party, it may be possible to split up and request tables near one another if you would like to enjoy the lounge. It never hurts to ask.
If you walk down a short stair case, you will enter the main dining room. Seating here is primarily various types of booths like the one below. The main difference is that the dining room is on a lower level, and it is closer to the scenery. However, there are not many bad seats in either area in terms of view.
Menus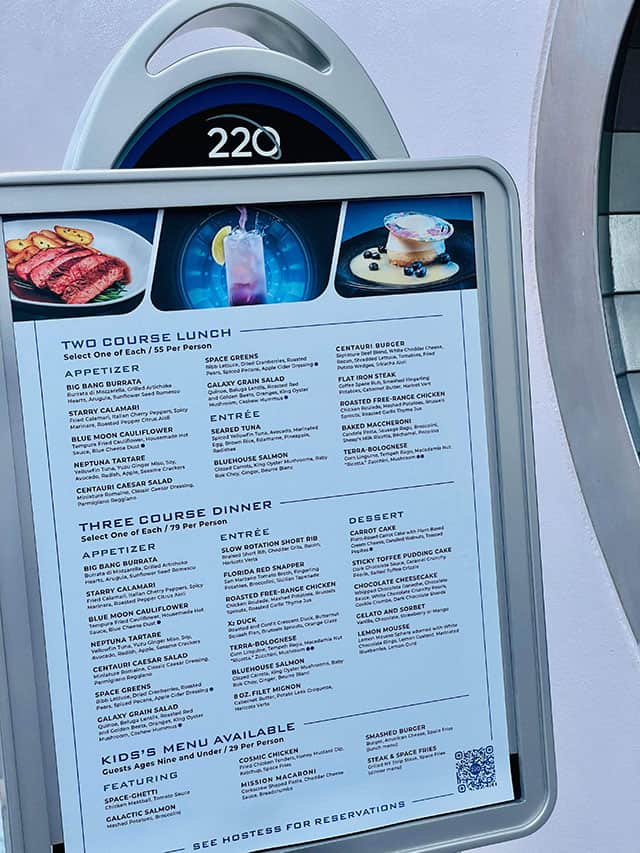 The dining room and lounge have separate menus. The main Space 220 Dining Room is a Prix Fixe meal. Lunch includes and appetizer and an entrée. Dinner includes an appetizer, entrée, and dessert.
Offerings include crowd pleasers like salmon, steak, and burgers.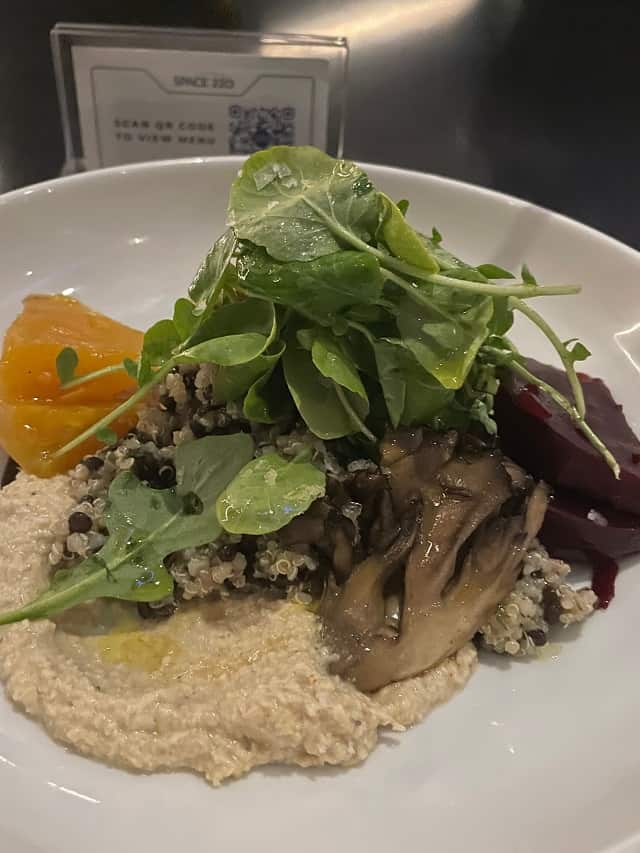 I have been able to try lunch offerings including the Tartare, Big Bang Burrata, and Grain Salad appetizers. The Grain Salad is special! I really loved it. The tuna was also very good.
For entrees, I have been able to try the salmon and the burger. The salmon is not the best I have ever had, but it's fine and certainly not bad. You can read another KtP review of Space 220 which includes four different appetizers and four different entrees HERE.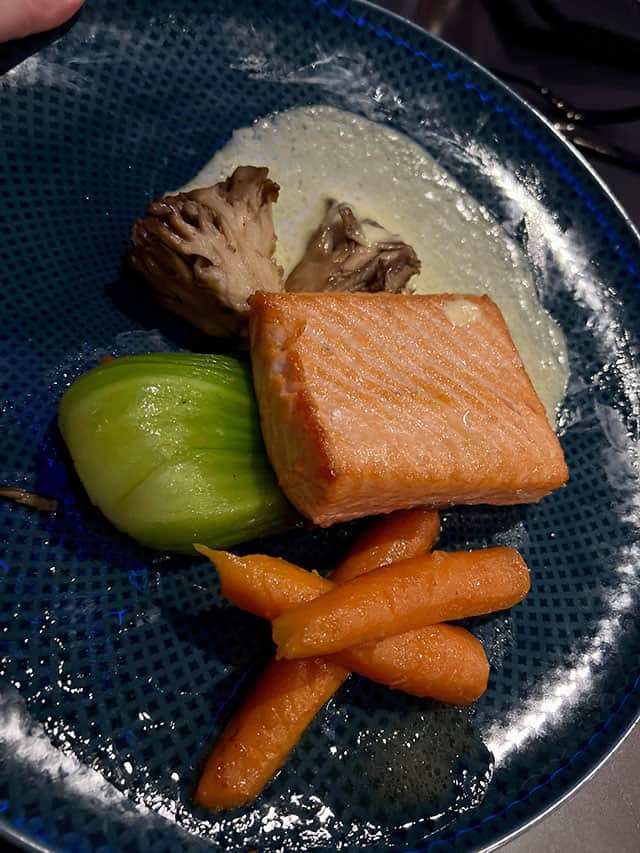 The burger is good! Although, Disney's current best burger resides in Steakhouse 71.
There are also kid's meals such as chicken tenders. My kids declared the Space 220 chicken tenders as some of the best they'd ever had. They said they want to eat "Space Chicken" again someday.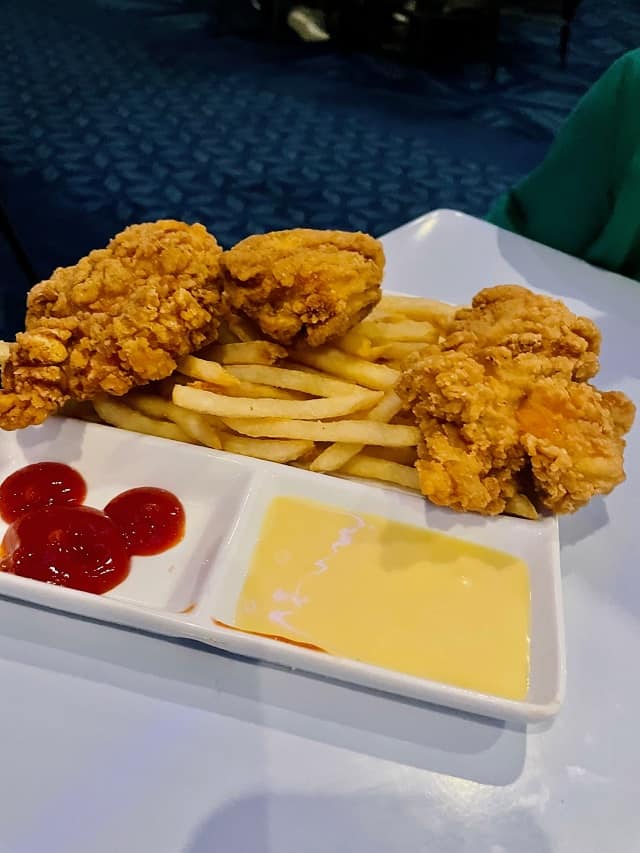 The lounge has a completely different menu. It is relatively limited, and it does not include any kid's meals. However, there are a few gems on the menu. For example, my husband and I both loved the lobster roll. It was a treat, and one of the better ones I have had on property.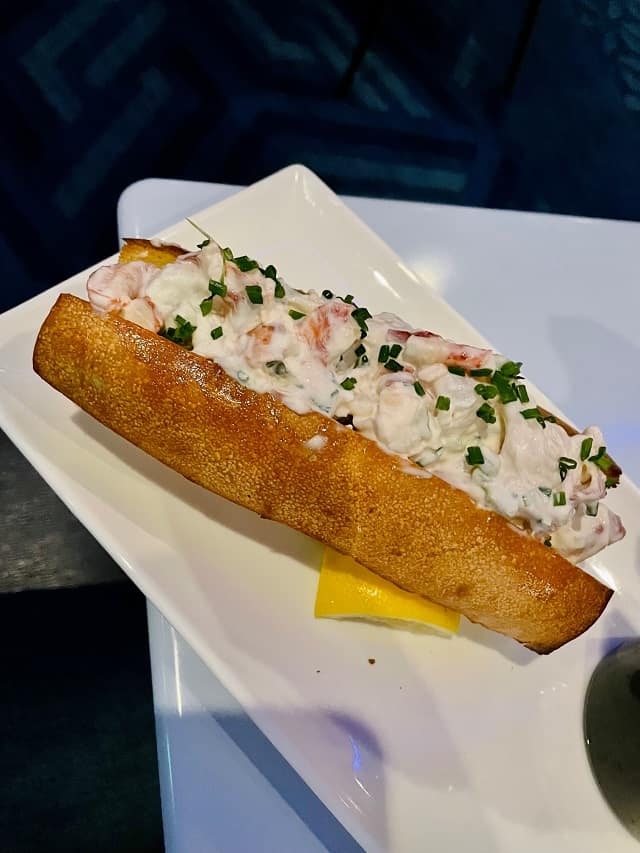 It also offers chicken n waffles, short rib sliders, cauliflower, and calamari. Interestingly, when we visited the lounge, we were offered a choice of the regular menu OR the lounge menu. This was a welcomed surprise.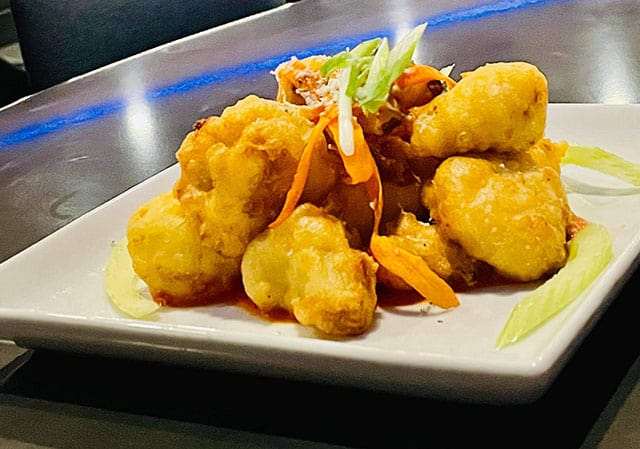 I am not sure whether this practice of allowing either menu in the lounge will continue, but so far all of my fellow writers who have visited have had the same experience. This is great news for people who would like the full meal but cannot grab a reservation in the dining room.
I will say that I preferred my food in the lounge to my food in the main dining room. Given the choice, I would have the lobster roll over any of the entrée choices. However, I would love to eat that grain salad again someday.
Pricing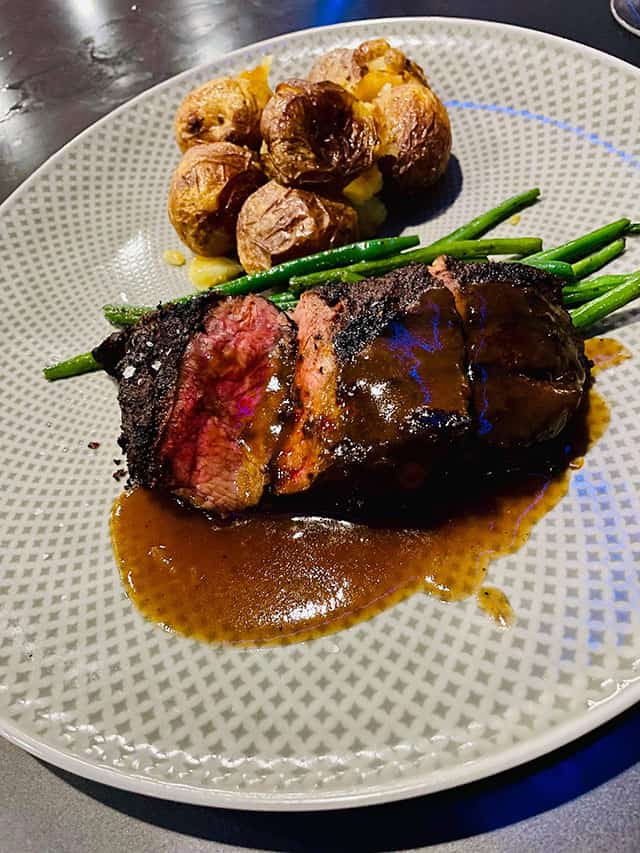 As I mentioned, the Space 220 Restaurant has a prix fixe menu. In the main dining room, every person must order a separate meal. You cannot split a meal. Lunch pricing is $55 per person for adults and $29 for children. Dinner is $79 per adult and $29 per child. It is a pricey experience!
Pricing in the lounge is relatively high as well. However, there is much more flexibility if you do dine there. When I visited the lounge, meals could be shared, even if you ordered off the restaurant menu! This was great news for us when we reserved the lounge because we had eaten a late lunch, and our little ones were not hungry enough for a full meal each.
We were able to order them one kid's chicken tender meal to split for $29 total. It came with fries and a dessert among other side options, and our server pixie dusted us by bringing each child a serving of gelato for dessert instead of making them split one.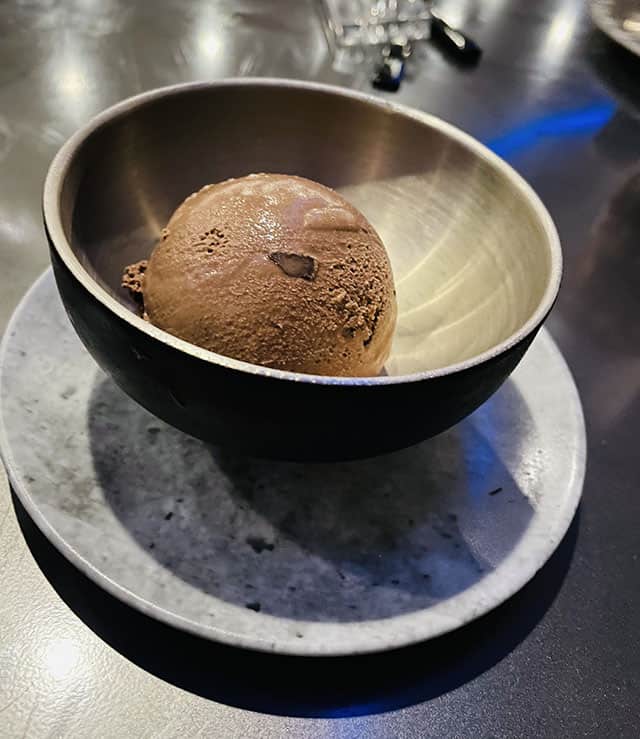 The lounge items are individually priced and range from $17 to $34. We had the lobster roll for $34 and calamari for $19.
For drinks, we stuck with just water, which is still free. We ordered it, partly because we love water, and partly because we were obsessed with the Space 220 water pitcher. Look at how cool it is!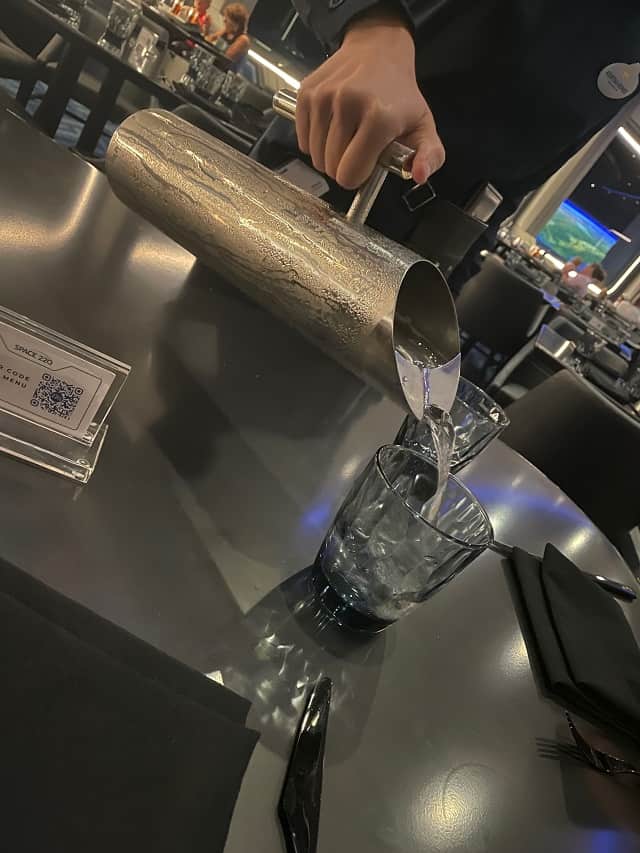 Overall, if I had taken my family to dinner in the main part of the restaurant, we would have paid $216 plus tax and tip for 2 adults and 2 children. This total is also without any discounts. We also probably would have had a full meal's worth of leftover chicken tenders.
However, in the lounge, we paid $82 for our meals, plus tax and tip for 2 adults and 2 children with the children splitting a plate. This was a significantly lower price tag, and we all had plenty to eat.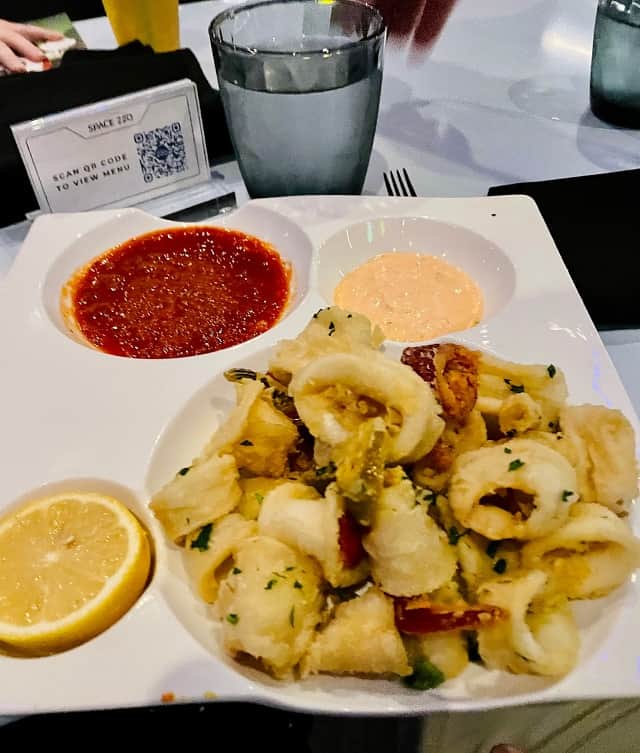 After the AP discount, we paid less for a lounge meal for four people than we would have for the cost of one adult dinner in the main seating area. We all left full, and we were able to enjoy the experience.
Service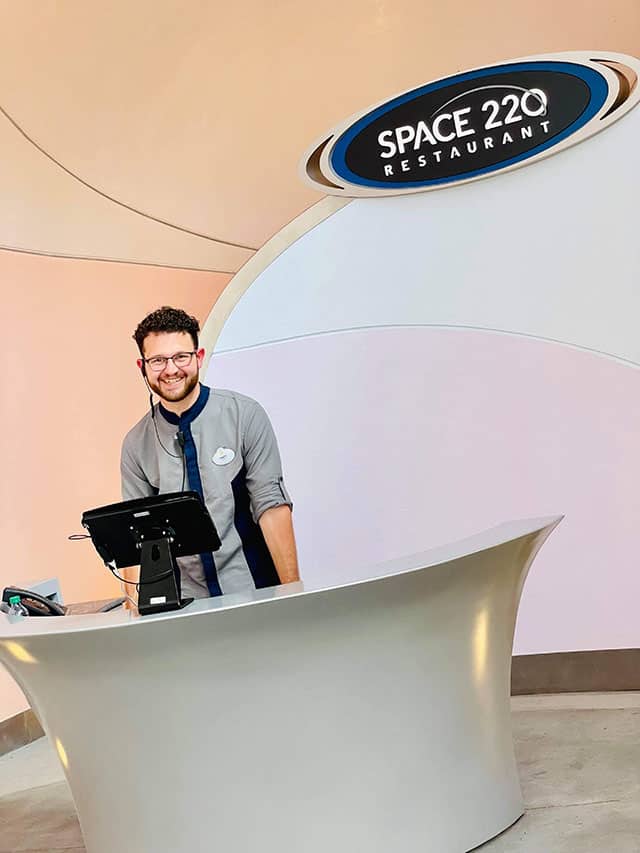 Both times I dined at Space 220, the service was great. The cast members at check in, in the elevator, and our servers were cheerful and helpful.
Was it perfect? One time, there were a few little hiccups. But, this was no fault of our server, and nothing detracted at all from the experience. My travel party typically isn't looking for perfect though; we just like to have a good time.
Overall Thoughts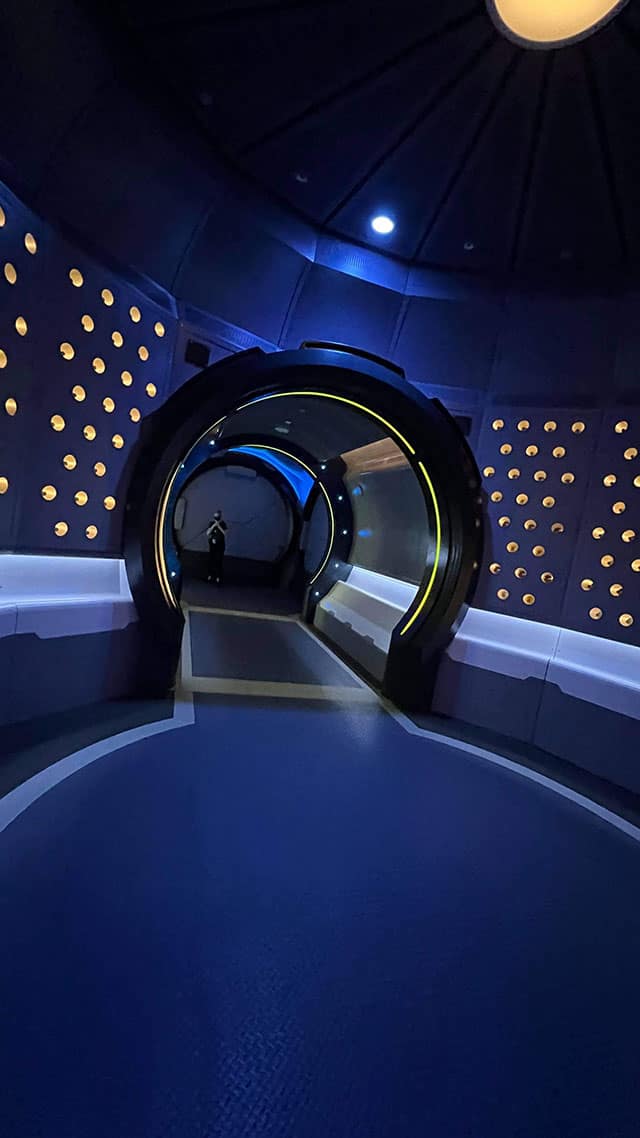 For my family, it makes more sense for us to book the lounge during this season of life rather than the main dining room. With little kids who sometimes prefer to split a meal with one parent or each other, having that option provides a fabulous savings. Bonus: it eliminates food waste.
Plus, we were able to give the kids the experience and fun of Space220 at less than half of what it would have cost for us to eat in the main dining room. They really loved the chance to enjoy the restaurant, and it was completely worth it for the cost we paid in the lounge.
In fact, my younger child declared that her favorite ride is now the Space 220 elevator. Thank goodness she quickly replaced it with Rise of the Resistance, which is infinitely more cost effective and surprisingly easier to get into thanks to Kenny's plans in Character Locator.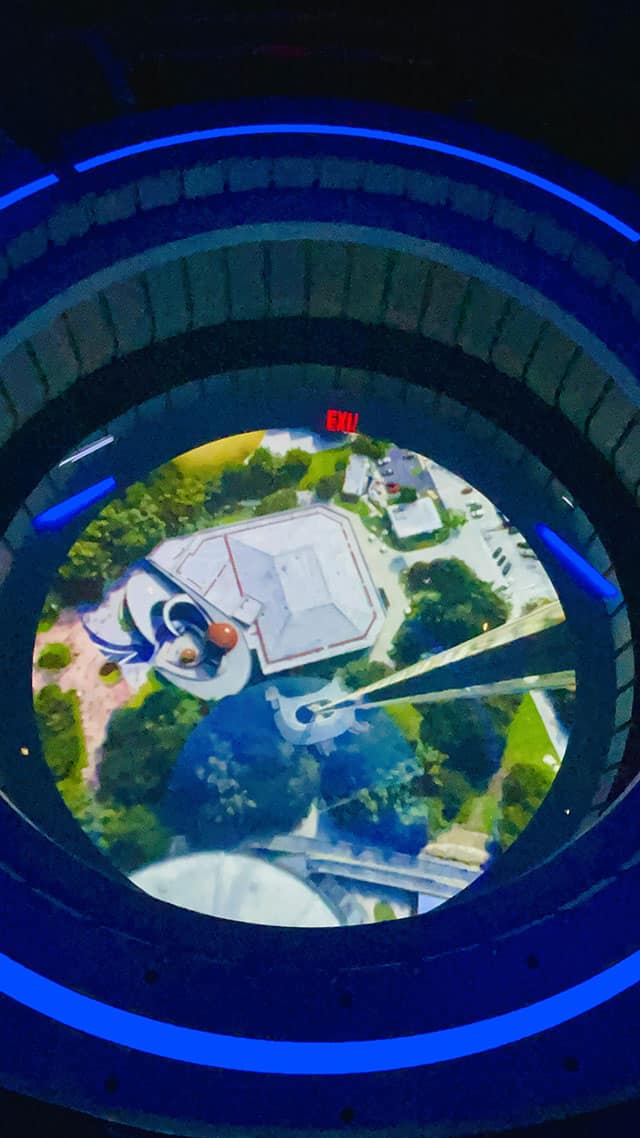 Of course, if everyone in your party plans to order off the prix fixe menu, you may as well book the main restaurant instead of the lounge. You will be closer to the windows, and you might find the booths more comfortable. Plus, if your party is larger than 4 or even 2 in many cases, finding seating in the main restaurant space will be easier for you than it will be in the lounge.
If you want to save a little money in the main dining room, you can try to reserve lunch instead of dinner. Lunch does not come with dessert, but it is significantly less for adults.
At the end of the day, you have to do what works best for you and your travel party. Hopefully this guide helps you to determine that! And, of course, you may also have to grab whatever you can find in terms of Space 220 ADR since it is so popular right now. So, if you do not get the section you thing you want, rest assured, you can probably still enjoy yourself.
Are you planning to dine at Space 220? Which reservation are you hoping to grab? Please let us know in the comments below or on Kenny the Pirate's Facebook page.