Are you planning a trip to Epcot and considering taking your family to the most "out of this world" restaurant on property? Check out my family's experience and see if you think this galactic restaurant is right for your next Disney family vacation.
Space 220 Opening and Reservations
Space 220 is now one of the hottest dining reservations to grab on Disney World property. The restaurant opened on September 20, 2021, just prior to Disney's 50th Anniversary Celebration, with only walk up dining experiences available. Reservations opened on this same date, September 20, for dining experiences starting on September 27th.
I (Jaelyn) woke up bright and early on September 20th to try to get a reservation for my family for lunch on September 28th. Dining reservations typically open at 6 a.m. eastern time, but these happened to drop closer to 5:30 a.m. on the morning of September 20th. Luckily, I was up checking and was able to get a dining reservation for my family's party for lunch at 12:30 p.m. on September 28th, 2021.
Group Details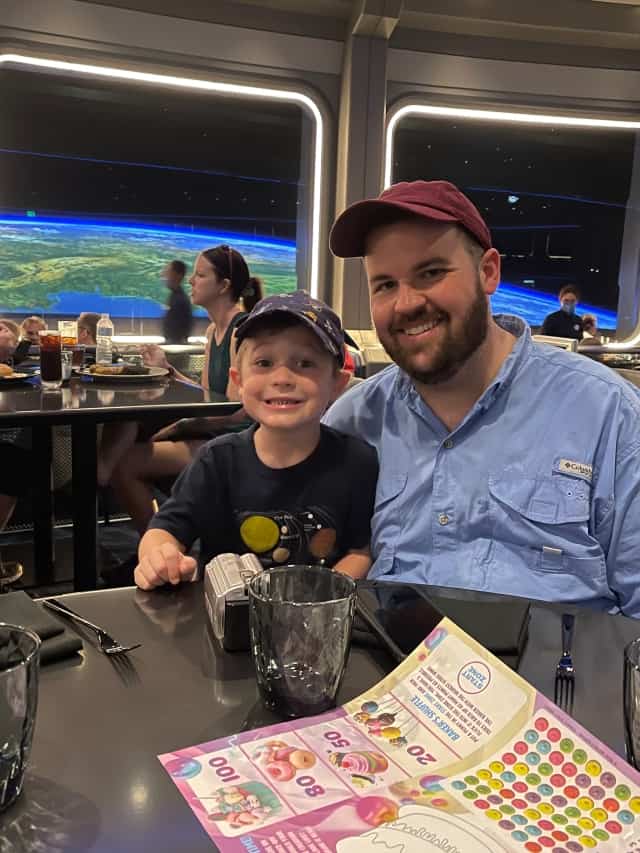 For this dining reservation, my group included my husband, my mom, my two sons, and myself. I decided to book this reservation for two reasons. First, I love trying new restaurants at Disney and wanted to make sure we got to try out this offering during our stay. But, most importantly, I booked Space 220 for my oldest son.
My oldest, who is almost five years old, is a space fanatic. He loves reading about space, learning about space while watching shows like Weird but True on Disney+, and studying astronauts. He was even an astronaut for Halloween last year! I knew I had to get a reservation for our family so he could experience everything Space 220 had to offer.
My youngest son, however, made me nervous to book this reservation. He is 17 months old and this was his very first Disney trip. I knew that character dining would keep his attention, but I just wasn't sure that Space 220 would be the right fit for him. From the renderings Disney shared, it seemed like it might be a little too "elevated" for dining with a one year old.
Our Experience…Arrival and Blasting Off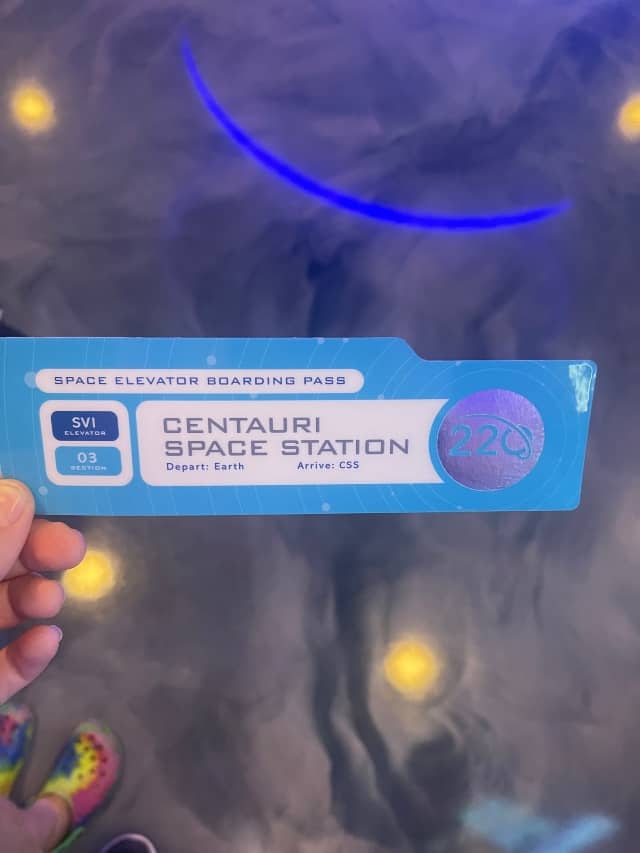 When we arrived for our reservation for Space 220, there was a long line forming in front of the restaurant. This immediately made me nervous. If you have small children, you know that waiting in line when you have hungry children is never a great way to start off a dining experience. Luckily, however, this line was for the lounge. We bypassed this line completely and were met with cast members at the front of the restaurant who escorted us inside.
My one year old was asleep in his stroller after a busy morning of rope dropping Epcot with the new early theme park entry for resort guests. I was nervous about waking him up, but the amazing cast member at the front of the restaurant encouraged us to bring our double stroller into the restaurant with us so he could continue to sleep.
While he slept, we took our journey on the elevator up to space. This is an amazing experience and pictures and videos simply do not do it justice. My oldest was in awe and the cast members work hard to ensure the full fantasy of traveling to space is realized. He truly believed we were in space when we arrived at the restaurant.
Seating, Pre-Dining Entertainment, and Menu Selection
Once we arrived in space, the cast member gave us coloring pages for both of our boys. These were Disney Junior themed and an excellent activity for my oldest son. My youngest was still asleep at this time.
We sat at a table in the center of the room instead of down by the windows looking out to space. While I would have definitely liked a table closer to the action, we still had an exceptional view. My oldest son loved watching for the astronauts as they floated by.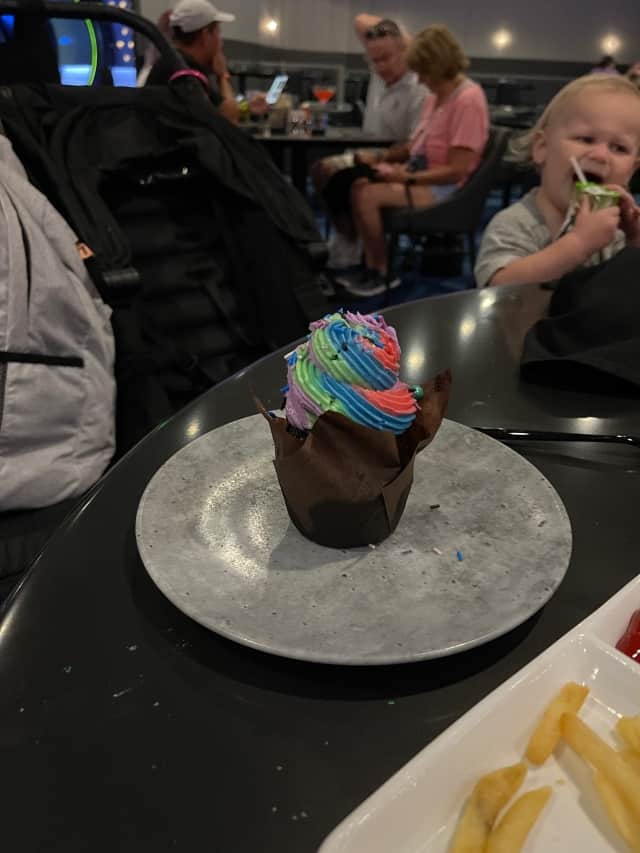 Menus were available via the QR code on the table per COVID procedures. A kid's lunch costs $29 and includes a star course (entree) plus a supernova sweet (dessert) and a celestial beverage (drink). It is worth noting that this pricing is for children ages 9 and under.
Star course options for children include: space-ghetti (spaghetti and meatballs), galactic salmon with mashed potatoes and broccolini, cosmic chicken (chicken tenders and fries), smashed burger, and mission macaroni.
Supernova sweet choices include a cosmic cupcake, a gelato scoop of chocolate or vanilla gelato with chocolate sauce, or a strawberry or mango sorbet. Standard drink choices of soda, milk, apple juice, and bottled water are available. A special Space 220 collectible cup is available for an extra $3.
Atmosphere Review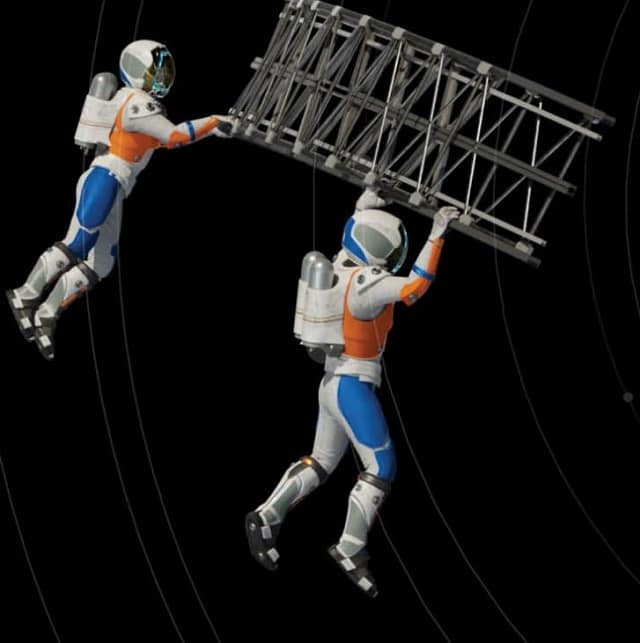 When you make a reservation for Space 220, you are paying for the atmosphere. Guests must see this restaurant firsthand to get the full experience! The details were executed to perfection, and this was not lost on my five year old. He was absolutely enthralled with all elements of the restaurant, from the lighting to the tables and chairs to the obviously enchanting views of space.
It is important to note, though, that this restaurant was much quieter than I expected. When we were dining, my children were the youngest in the room by far. Adults filled most of the tables. This made it even more obvious when my one year old was loud upon waking from his nap. When you take small children to restaurants like Chef Mickey's, Beaches and Cream, or Topolino's, there is a lot of action and background noise. This simply wasn't the case at Space 220, which made me hyper aware of my youngest's actions and sounds.
Kids' Food Review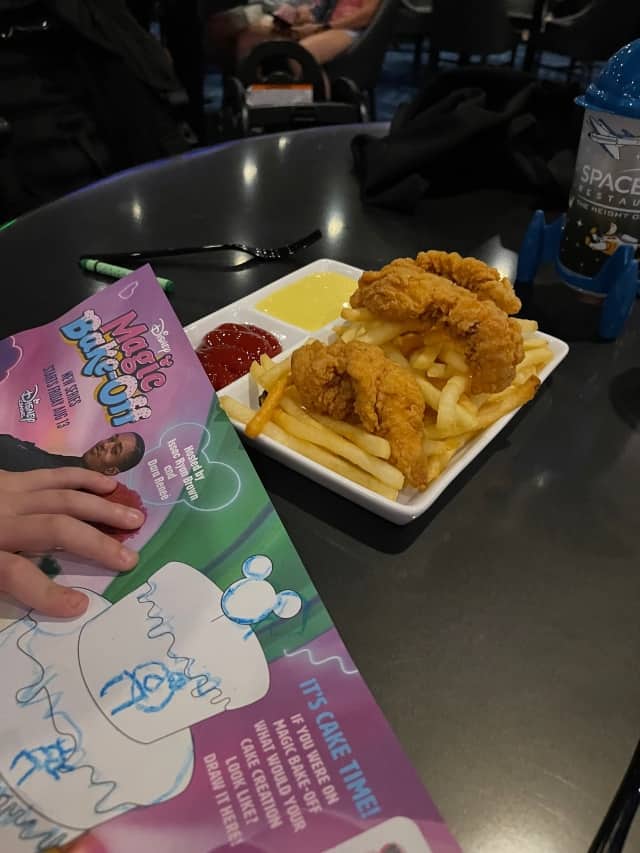 My oldest son ended up choosing the cosmic chicken with space fries and a cosmic cupcake. He also ordered juice with a collectible cup. This is now proudly displayed in his bedroom.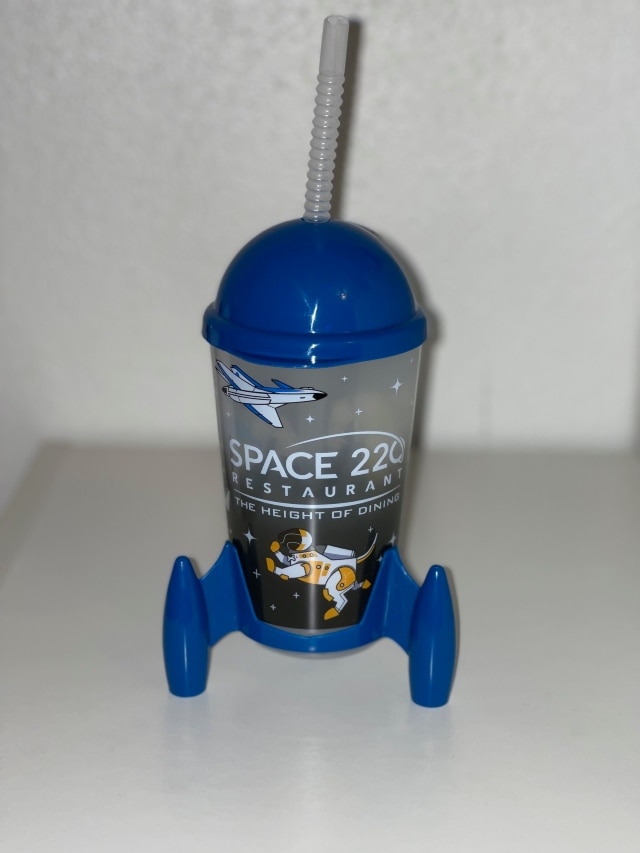 While it was a little hard to stomach paying over $30 for three chicken fingers and fries, I do think that the restaurant's atmosphere made the value worth it for my oldest son. Portion sizes were definitely large enough for him to share with his younger brother, which made the meal even out to be roughly $15 per child, which is more than reasonable for a dining experience such as this at Disney World.
Special Bonus Item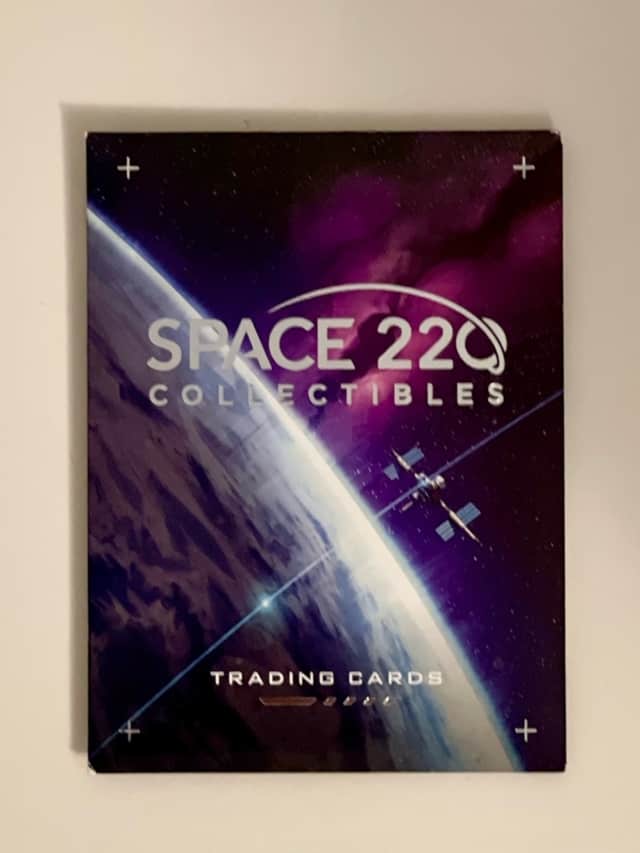 As we finished our meal, the cast members gave my son a pack of collectible trading cards. These cards come with the purchase of kid's meal or the purchase of a kid's specialty mocktail, limit of one pack of cards per child.
According to the Space 220 website:
"The original artwork and variety of space-themed fun facts on the cards create a sense of wonder and drive curiosity about space exploration for the next generation of astronauts, engineers, and physicists."

Space 220 Florida Website
Overall Thoughts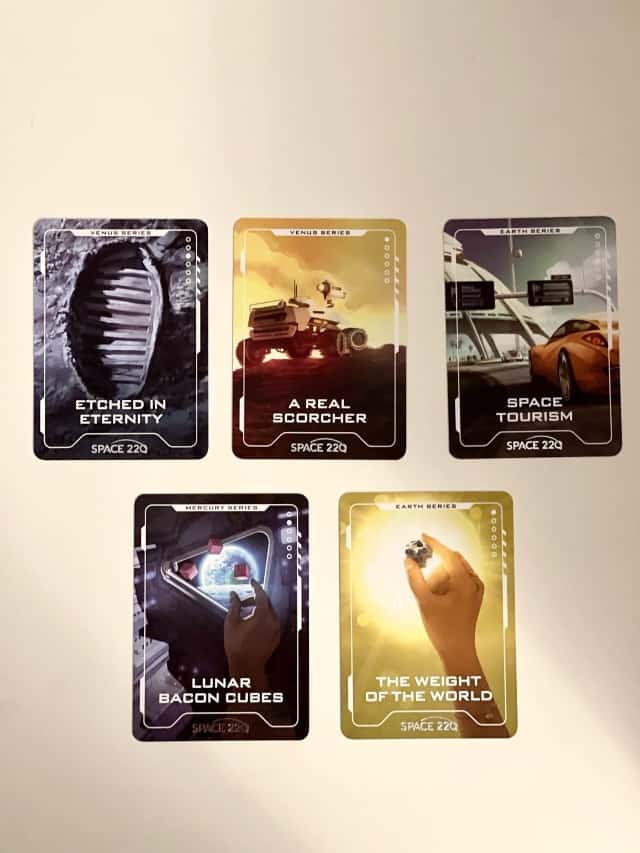 Overall, this restaurant is a "must do" if your child is a space enthusiast. I will always cherish the memory of my son "going to space for the first time." The additions of the trading cards and the collectible sipper along with the overall atmosphere and experience make the price, though steep, much more able to be stomached. I strongly recommend this restaurant for the preschool and elementary set, particularly for those kids interested in space and science.
When it comes to the youngest Disney goers, however, this restaurant wouldn't make the top of my list. Though nothing happened that made me feel as though my one year old was not welcome at the restaurant and the cast members went out of their way to ensure that we could bring our sleeping toddler up to the table in his stroller, the restaurant environment was very quiet for a one year old. This made me as a mother feel as though I needed to work extra hard to keep my one year old quiet, which we all know can be a challenge.
It is important to note that very few children under the age of 9 were dining at Space 220 during our reservation time. This could be because we dined on the second day that reservations were given and I am sure that many more families will start to book dining reservations at this restaurant.
What are your thoughts about Space 220? Will you be brining your children along for this galactic mission? Comment below or continue the conversation on Facebook.
-Jaelyn Winkle