Do you love indulging in delicious breakfasts? If you want to know where to find the best breakfasts in Walt Disney World, we have a list for you right here!
Breakfast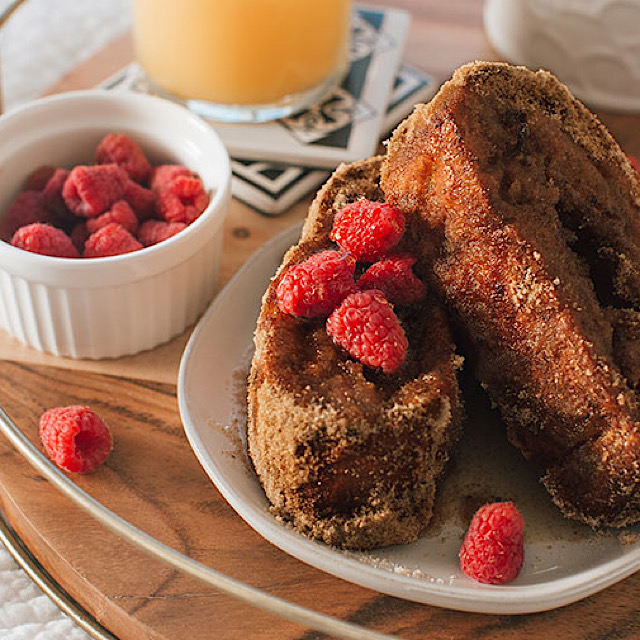 Indulging in a delicious breakfast is a fun part of travel. And certainly, Walt Disney World is no stranger to amazing breakfast experiences. Disney World has quite a variety of breakfast options. If you need something quick, resorts often offer grab 'n' go selections. There are also a number of quick-service locations open for breakfast throughout the parks.
Additionally, many people view character breakfasts as a bit of a rite of passage for little ones. These meals are indeed fun and magical ways to interact with characters.
But, where should you go if you want Walt Disney World's very best breakfasts not in terms of characters and fun, but in terms of food quality? Here are my (Katie's) favorites!
Sleepy Hollow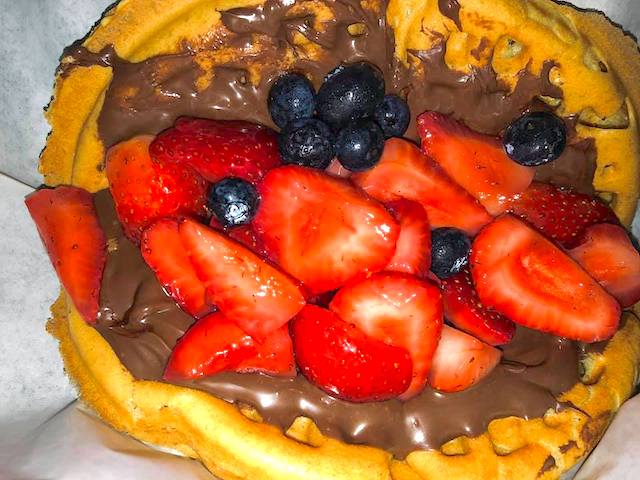 If you want one of Walt Disney World's most amazing breakfast treats, you can find it at a quick-service restaurant. Sleepy Hollow in the Magic Kingdom serves a variety of waffles in the morning. One of these waffles is the Fruit and Nutella Waffle. This thing is a decadent delight. Sometimes I get it as a snack instead of breakfast.
The dish is a large waffle slathered in Nutella and topped with blueberries, strawberries, and banana slices. It is folded in half and meant to be eaten as a waffle sandwich.
Eating one is just about always a good idea. If you prefer something more savory, there are other options for you here as well. However, if you want the Fruit and Nutella Waffle, you need to plan to visit early in the day. This is one item that, sadly, is not available for the entirety of the day at this time.
Kona Cafe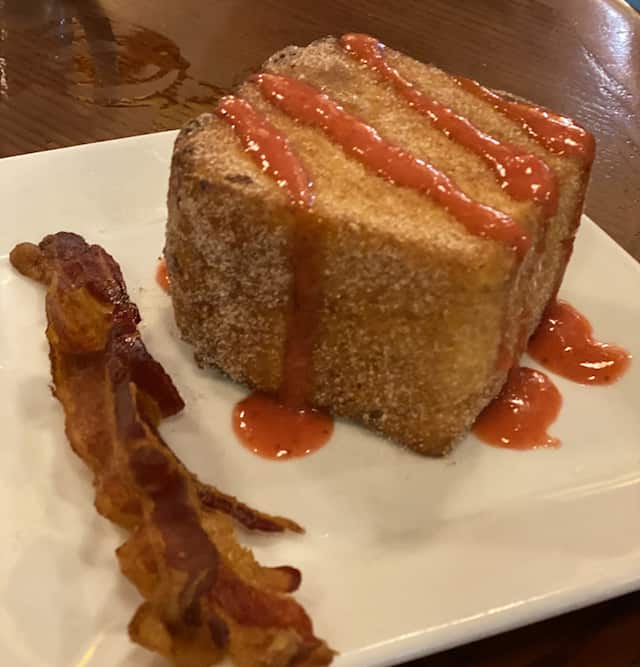 If your breakfast cravings involve sitting down to enjoy a meal served to you, Kona might be just the place. Located in Disney's Polynesian Resort, Kona Cafe is just a Monorail ride away from the Magic Kingdom.
I honestly try to reserve Kona every time I visit. Pople rave about the Tonga Toast, which is deep-fried and stuffed with strawberries and bananas. I, on the other hand, prefer the Macadamia Nut Pancakes. But, there are plenty of other yummy options on (and off the menu) as well. These include specials like the Big Kahuna, which provides samplings of most everything.
For a full review of this amazing breakfast, you can head over here for Tonga Toast. Or you can head over here for a review of other breakfast menu items.
Steakhouse 71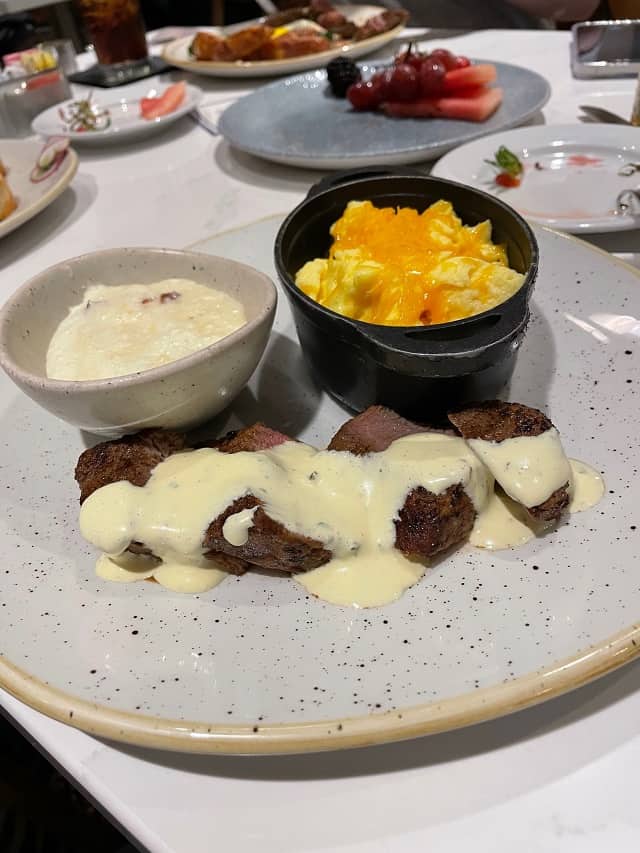 One newcomer to the world of Walt Disney World dining is Steakhouse 71. This restaurant replaced The Wave…of American Flavors at Disney's Contemporary Resort. It, too, is just a monorail ride or a quick walk away from Magic Kingdom.
Truly, none of us are too sad about the change. You can read a full restaurant review here, a lounge review here, and a full breakfast review here.
Steakhouse 71 brings with it a flavorful breakfast. I love to start with the fresh fruit plate. It is a beautiful offering. The steak and eggs are a nice protine-packed option for those who bring their appetites. And, the seasonal pancakes offer something sweet.
Boma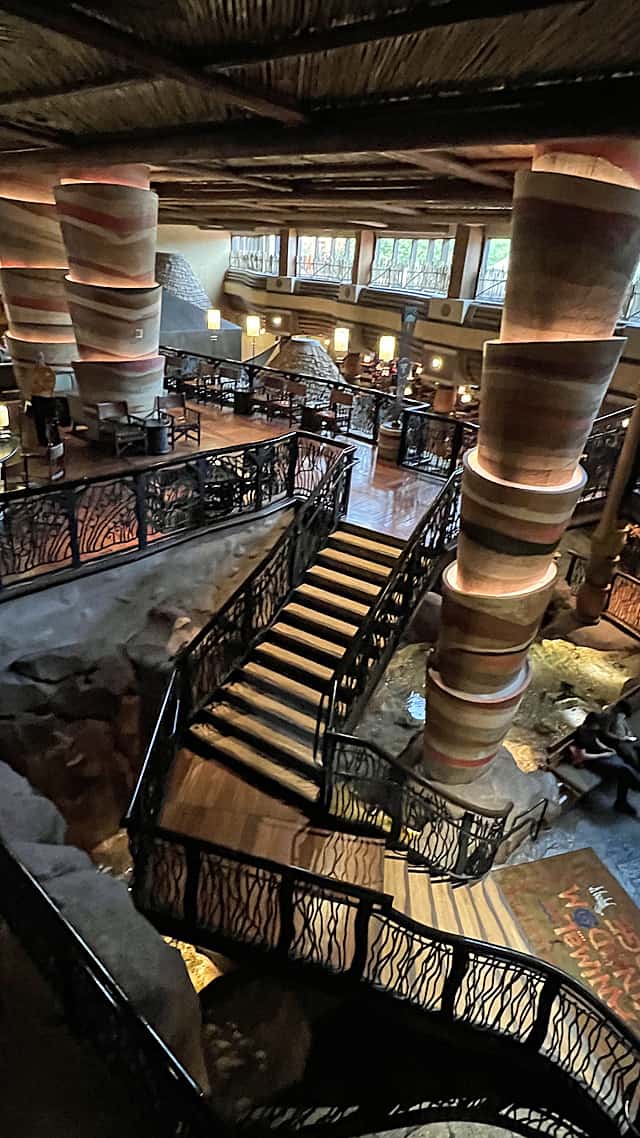 I am not overly fond of buffets. However, I do make an exception for Boma.
Located in Disney's Animal Kingdom Lodge, Boma is not particularly easy to get to. For this reason, unless I am staying at Animal Kingdom Lodge, I like to make it a destination for either a rest day or departure day.
Boma serves up classic American dishes like waffles (Simba waffles to be exact), omelets, and fruits. However, the menu also provides African dishes such as Turkey Bobotie. You can read more about Boma in our recent review here.
Grand Floridian Cafe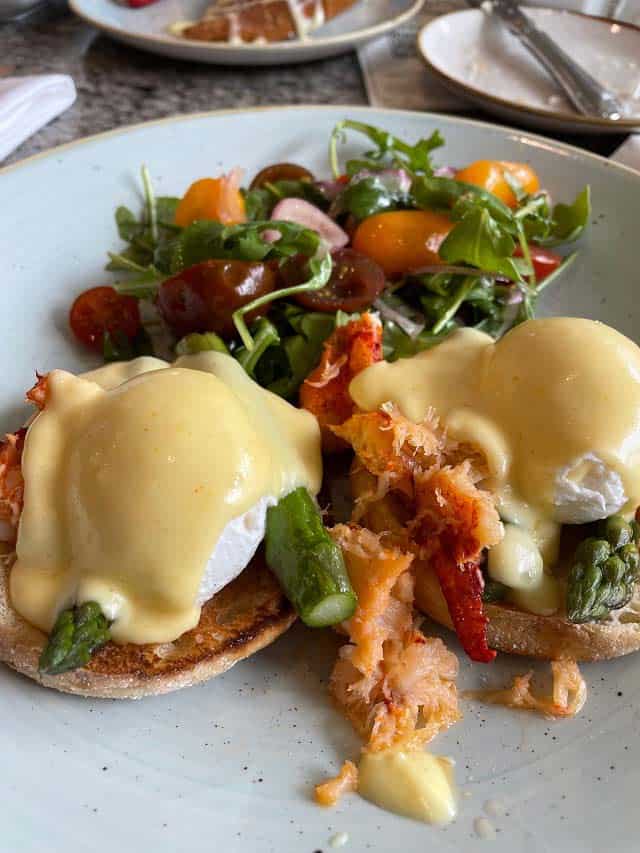 Another gem of a restaurant is Grand Floridian Cafe. This is another restaurant you can access via monorail, boat, or a brisk walk. Located at Disney's Grand Floridian Resort and Spa, the Grand Floridian Cafe is a table service restaurant that is open not just for breakfast but for "Blunch." Breakfast items remain on the menu through lunch.
Grand Floridian Cafe offers lobster eggs benedict, steak and eggs, and some of the best French Toast I have ever had in my life. I enjoy so many of the menu items that it is hard to pick a favorite.
Topolino's Terrace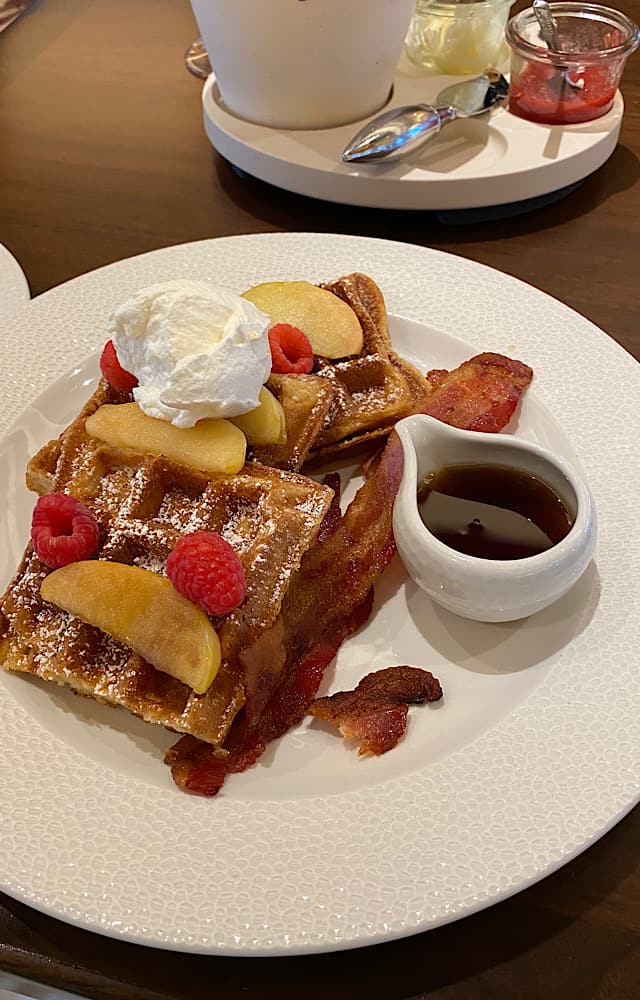 My very favorite breakfast in all of Walt Disney World just happens to be a character meal. Topolino's Terrace at Disney's Rivera Resort is a delicious way to start any day. This is a prix fixe meal, like all character meals. However, the servers tend to let you order sides of an entree if you cannot decide what you want.
I have eaten here many times. One of my favorite things is the steak and eggs. In fact, I will confidently say that of all the steak and eggs dishes in Walt Disney World, this is the best of them. I love the accompaniments such as mushrooms.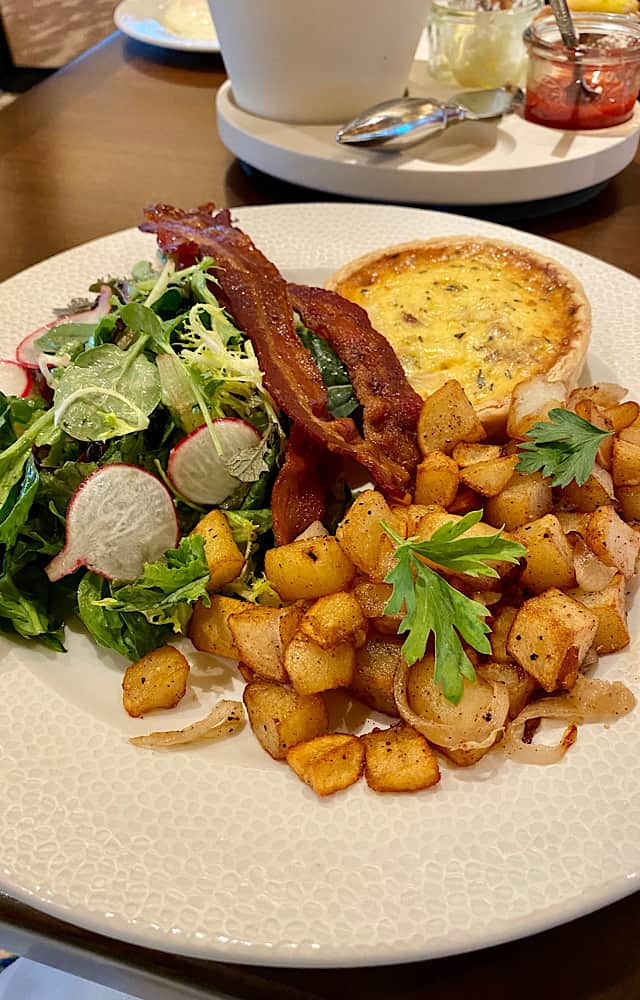 I also adore the Sour Cream waffles. Don't get me wrong, I love a classic Mickey Waffle, but the sour cream waffles are my favorite waffles not just in Walt Disney World, but anywhere in the world.
Everything is amazing here from the bread service to the character interactions from Mickey, Minnie, Donald, and Daisy in my favorite outfits they have ever worn. It is no wonder a reservation here is so tough to get! See our breakfast review HERE.
Have you ever dined at any of these delightful Walt Disney World Restaurants for breakfast? Did I miss one of your favorite places to go for breakfast? Tell us all about it in the comments below or on our Facebook page. Keep the conversation going in our crew, too!