Not all table-service restaurants were created equal in terms of being kid friendly. See whether The Plaza Restaurant gets the kid stamp of approval.
Dining With Kids in Disney World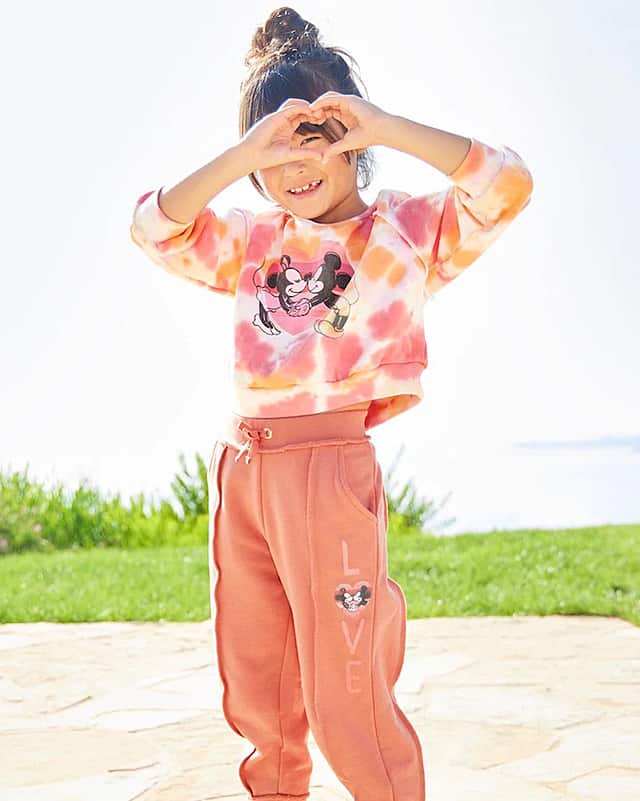 If you have children, particularly small children, you have probably wondered whether a restaurant will be well-suited for them. You have probably even wondered whether children will even be welcome in specific places, particularly signature restaurants. However, know this: with the exception of Victoria and Albert's, which has an age restriction, children are welcomed in every Walt Disney World Restaurant. So, do not let that be a deterrent to booking a specific place.
What it really needs to come down to is based on what you know of your children, their preferences, limits, and boundaries. Do you think that they will enjoy a restaurant enough to take time out of your day to dine there? Or is it going to be an ordeal to get through a meal. The answer may very well depend upon what else is scheduled on a given day. That said, for reviews such as this one, the plan is to give you as much information as possible about the kid situation for a particular restaurant so that you can make well-informed plans.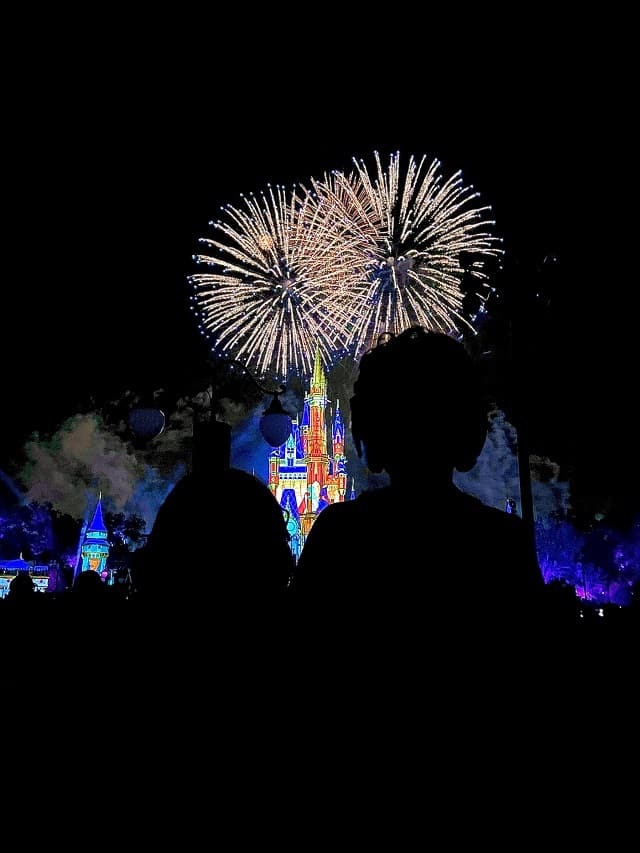 My (Katie's) kids are usually team-restaurant. They enjoy going out to eat. However, even they sometimes think enough is enough! For example, my little foodie who loves sit-down meals and trying new things was overly tired the night I took her to Liberty Tree Tavern, and it was a disaster. She hated everything and just wanted to go ride People Mover 800 times in a row.
In hindsight, we should have saved everyone a whole lot of precious time and money and done things her way. If your little one is in meltdown mood, no amount of delicious is going to fix that. Knowing when to bail on dining plans is just as important as picking the right places for your family.
The Plaza Restaurant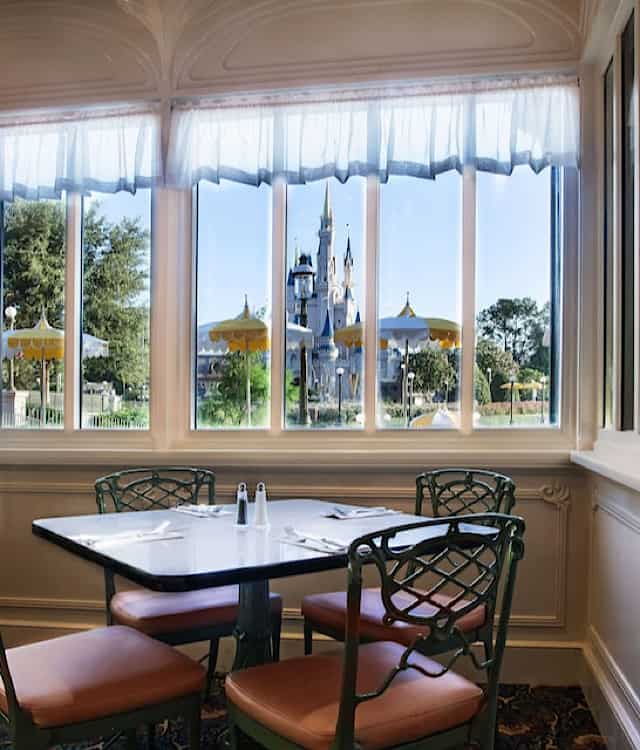 If you head down Main Street, towards the Castle and turn next to the Plaza Ice Cream Parlor, you will find the Plaza Restaurant. This is a darling little restaurant that will give you all the Main Street vibes. The music, costuming and theming flow seamlessly. Even better, you can see views of Cinderella Castle from inside the restaurant. Could anything be more delightful than Castle-view dining on Main Street?
It does get more delightful though. The Plaza Restaurant is perhaps the Magic Kingdom's most affordably priced Table Service restaurant. While it is more costly than grabbing quick service, the prices are not as high as many of the all-you-care-to-enjoy or prix fix menu options in Magic Kingdom. Plus, you can share plates if you wish.
Kid Friendly Aspects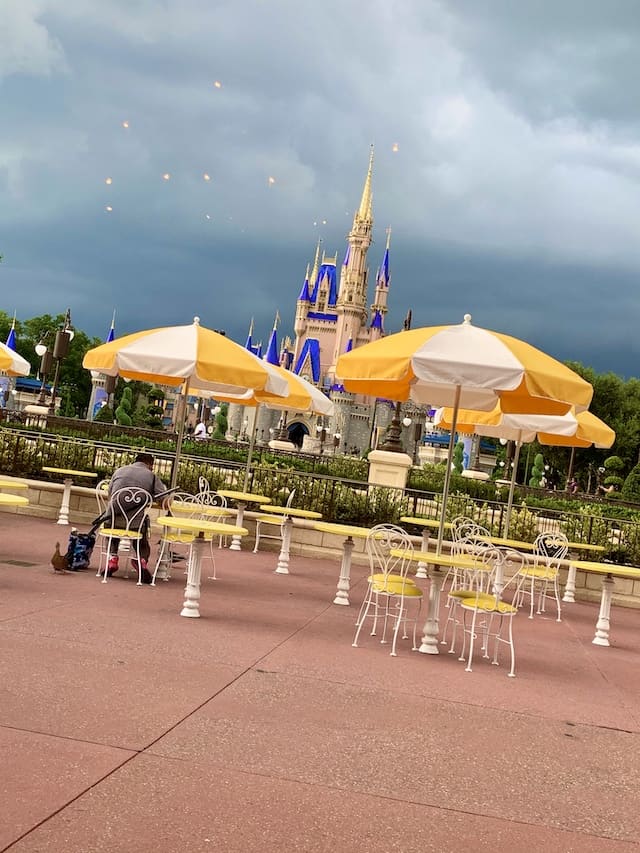 Now, you need to know going in that this is not a character meal. It is a standard table service meal. If you want characters, head over here.
The costumes are reminiscent of what would have been worn in the early 19th century, and many children find them charming. Since the restaurant is at the front of the Magic Kingdom, Cast Members are certainly used to serving tables with children, and many of them know how to work well with little ones. Our server was a delight.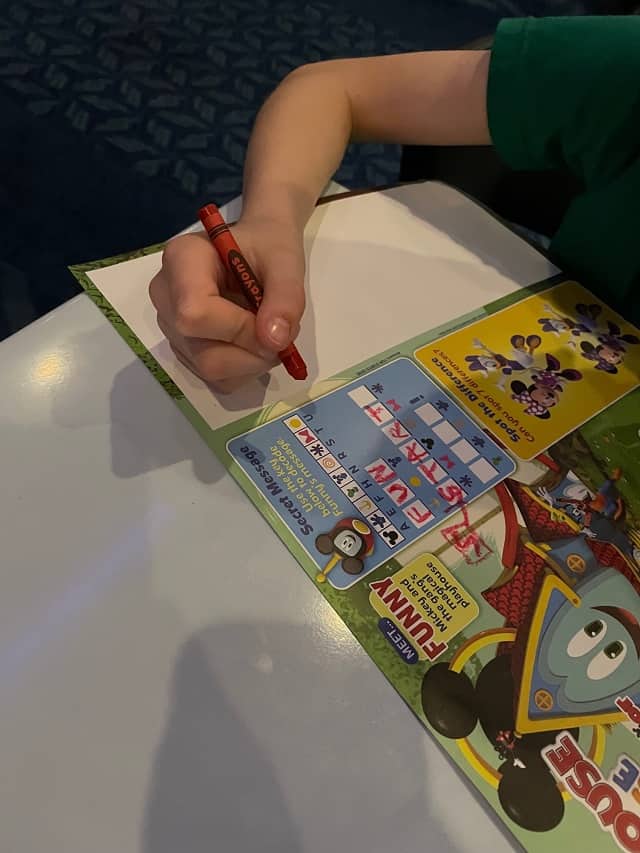 The seating is all standard chairs with backs, so you don't have to worry about kiddos toppling off backwards. If you have never had a kid topple off a bench or barstool, then I hope you never do.
The servers will provide the standard coloring sheets and crayons present at many table service meals. And, of course, there is the appeal of seeing the castle outside.
Timing it Just Right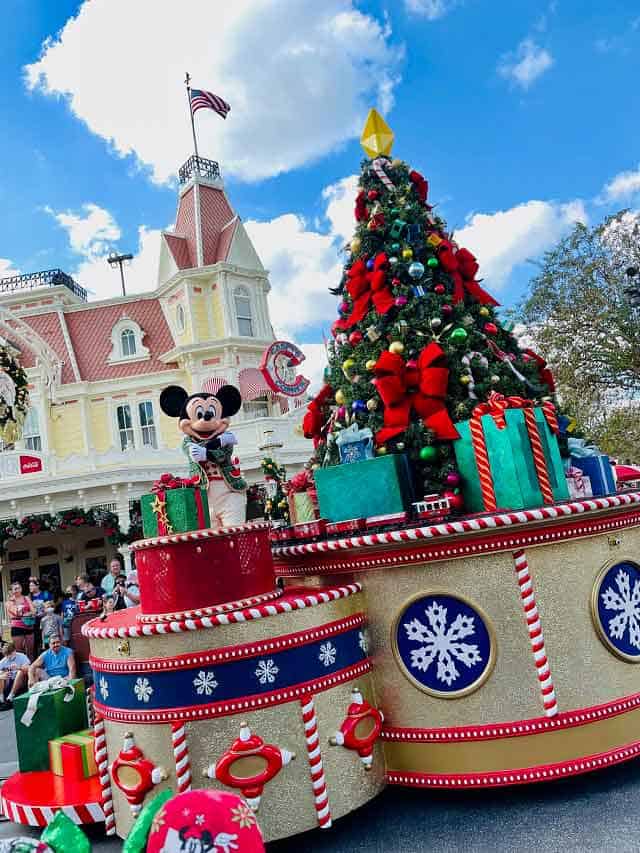 Another pleasant possibility is that the Plaza is very close to the parade route. When I dined there with my children, we were able to catch the Christmas parade right before the restaurant texted us that our table was ready.
Even better, just as we were leaving the restaurant, it was time for the 50th anniversary Cavalcade! We had planned for the parade, but the Cavalcade was just very very good luck, and it turned out to be the icing on the cake! Our little ones thought it was great.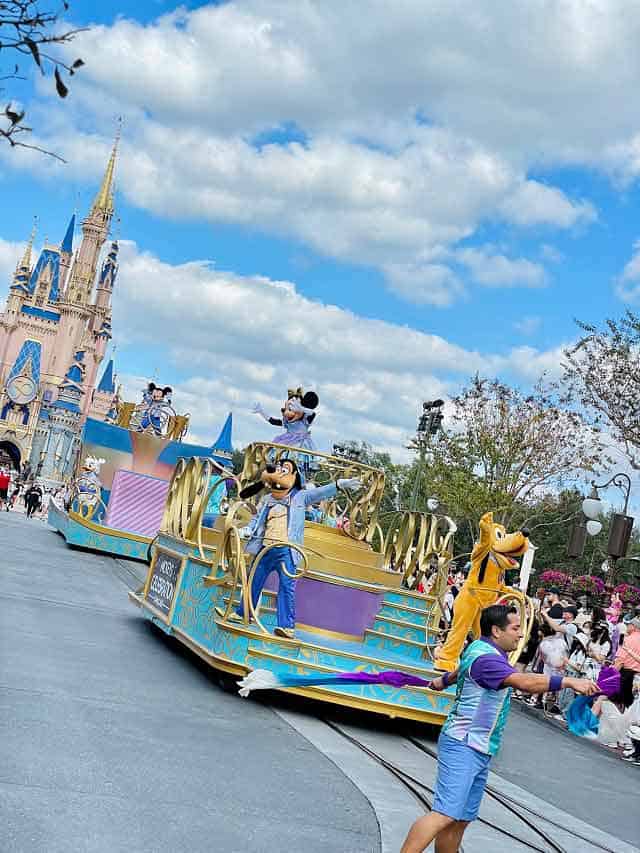 One of them refered to it as "The Parade Restaurant" when we were talking about it later. I hope she always calls it that.
Be sure to check the times for parades and cavalcades if you do wish to dine here. You may just be able to time your meal just right to catch one before and after, too! Character Locator is a great resource for timing (And the subscription is less than one of the kids' meals at Plaza).
Kids' Menu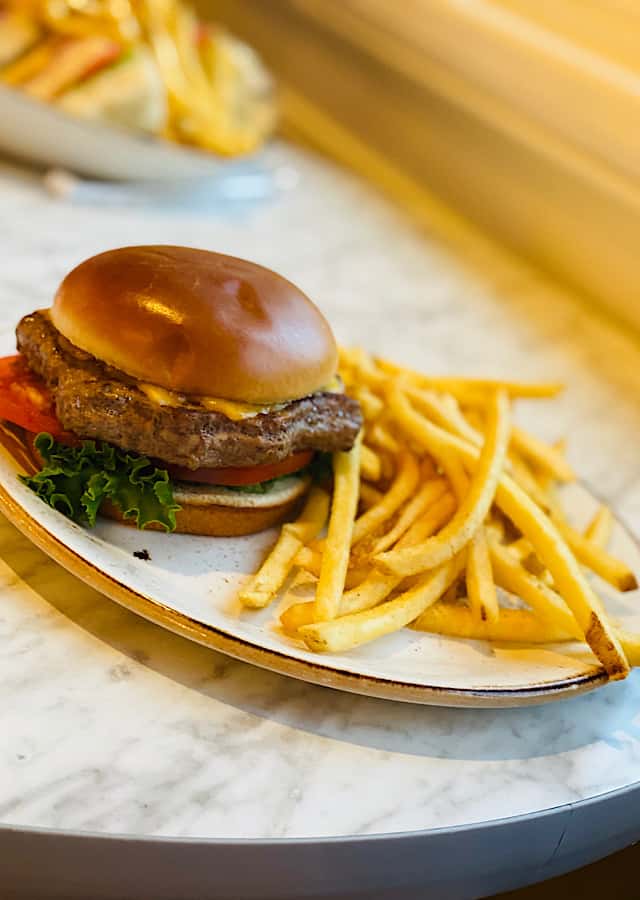 Also, as there is at almost every Disney restaurant, there is a kids' menu. Meals generally range from $9-$11. The menu recently changed a bit. So, as of now, there are four options for kids' entrees. There is a hamburger, a cheeseburger, grilled chicken strips, or a Peanut butter and jelly sandwich.
Our server told us she could also bring out fried chicken tenders upon request, but I am unsure whether that is available every day. Kids also get a drink. Juice, milk, chocolate milk, and soft drinks are all available.
The real beauty of the menu is that kids have several sides to select from, and one of them is ice cream! Kids have a choice of two: seasonal vegetables, mashed potatoes, sliced apples, fresh fruit, Mickeylodeon, or Mini Chocolate-Chip Cookies and Milk.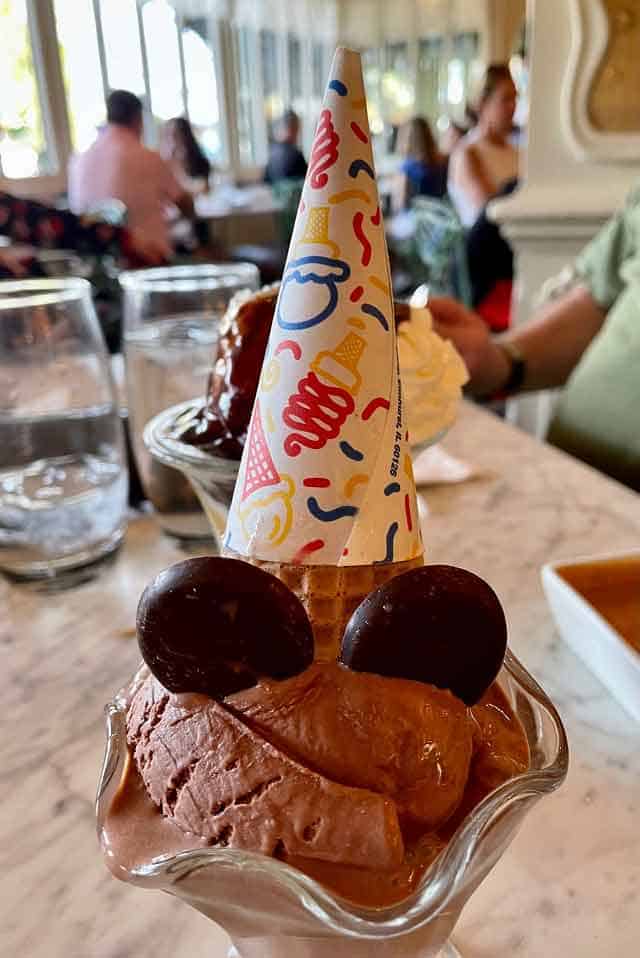 The Mickeylodeon is the ice cream cone, complete with mickey ears made from cookies. Our server also let us know fries are available as a substitution.
In theory, your child could order two desserts, but you can of course limit them to one or none at all. The dessert will come out after the meal if you prefer. We love when desserts are part of the meal because our kiddos love going for ice cream during vacations. It's one of the things we look forward to as a family on our adventures.
That is why it is great when we can get them an ice cream cone that is included with the meal instead of paying anouter $5 each for one elsewhere. Besides, Plaza Restaurant serves the same ice cream as Plaza Ice Cream Parlor.
Starter for the Family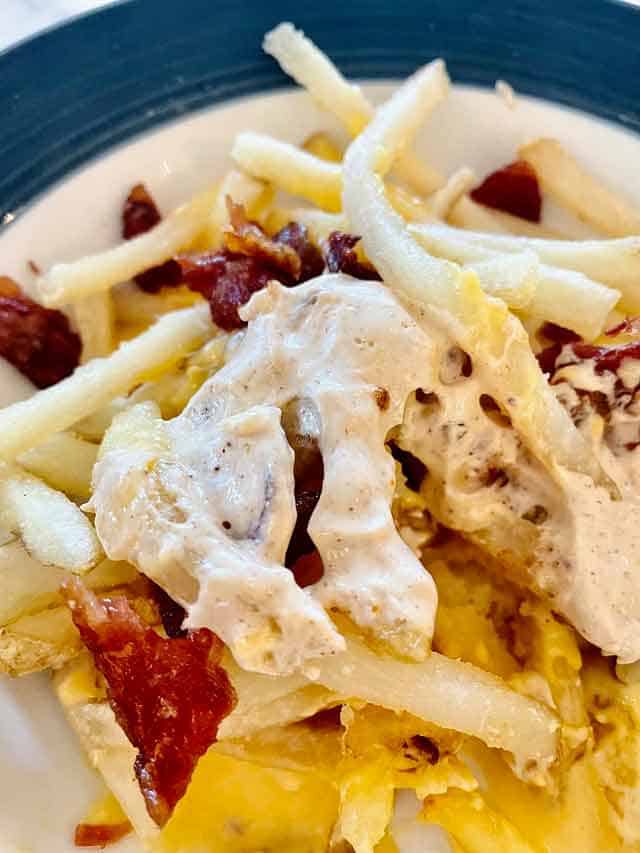 We Started with Plaza Fries for our whole family to share. We got some of the ingredients on the side. They are supposed to serve two people, but all four of us had plenty of fries. Everyone enjoyed them, especially the kids who were very happy about having bacon and cheese on fries.
It may have been the first time we had been to a place that served loaded fries since the parks were shut down, so for them the concept was new and fun and different!
What the Kids Ordered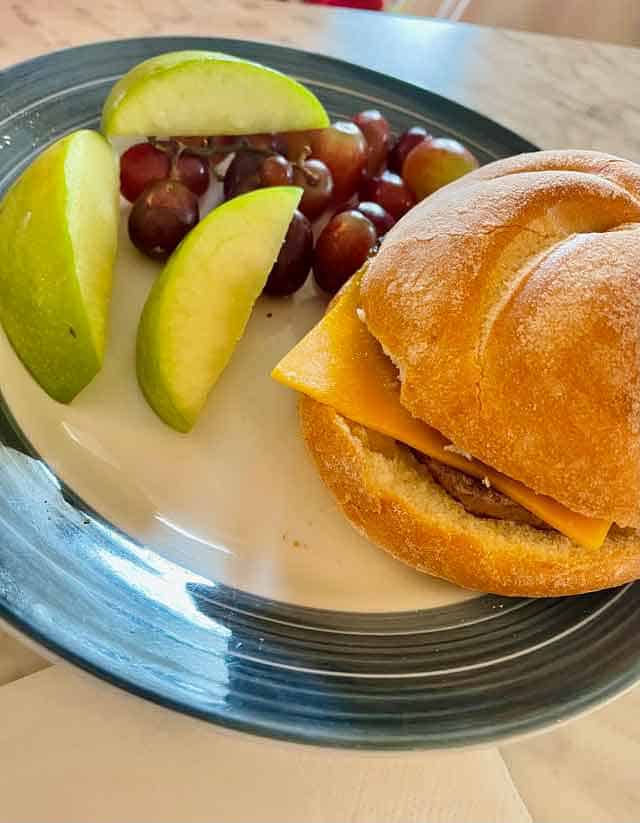 Our little boy had a cheeseburger, as he often does. The kid loves a burger. Since we were having fries beforehand, he got a side of fruit, which was grapes and apple slices.
Our little girl usually strikes out on her own, but this day she ordered the exact same thing. They were relatively standard Disney Cheese burgers, but on fancier buns. Our son ate his up and said that he liked it. Our daughter left the bun, as she has a habbit of doing with even the fancy ones. I wish I could adopt her methodology of just not liking bread.
Meals for Grown Ups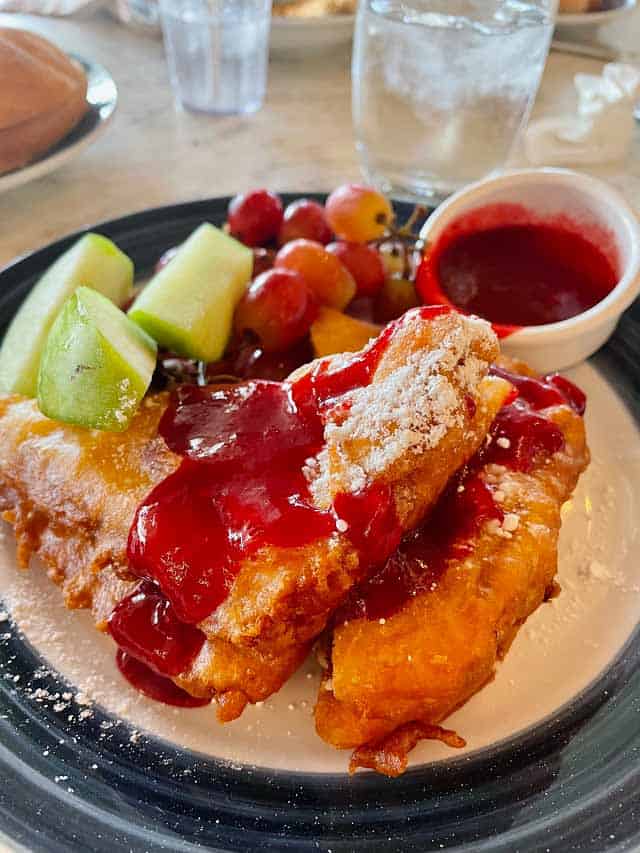 Neither of the meals my husband and I had are currently on the menu. I had the Monte Cristo, which was a special for the Christmas season. It is one I hope comes back because it was the most delicious sandwhich I have had in quite some time!
He had the turkey club. It was a good standard club sandwhich with plenty of turkey, tomatoes, lettuce, and bacon.
Dessert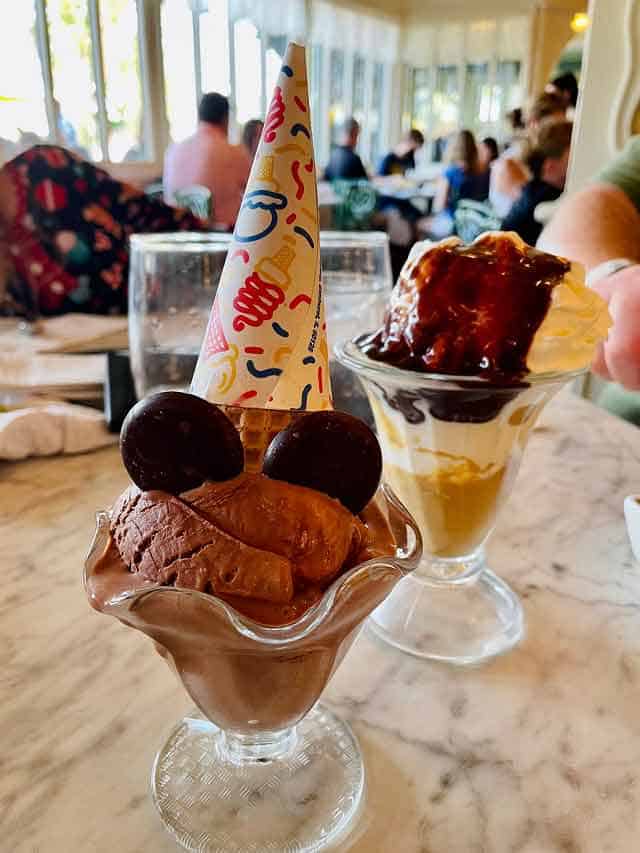 Each of the kids ordered a Mickeylodeon Ice Cream. They both had chocoalte. They were meal twins through and through that day. The portions were huge. Our little boy was able to finish his except for the cookies, but our little girl had to leave some of hers behind.
My husband and I, who are huge fans of Disney's peanut butter sauce, had a sundae with hot fudge and peanut butter. It was quite a delight. Peanut butter sauce was not on the menu, but our server said there was plenty and even brought us extra.
Overall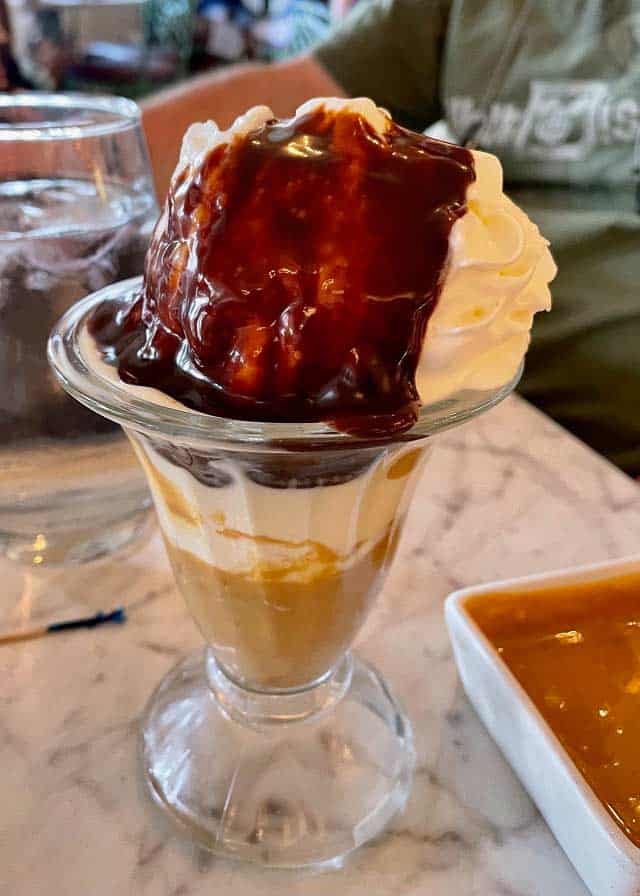 Both of our little ones liked the Plaza Restaurant. Neither has any objections to returning although neither have specifcially asked to. If you are looking for a place to break the mold of chicken nuggets, burgers, pizza, and hot dogs, this is not it. But if you are looking for a place that is a safe bet and serves ice cream cones with the kids meals, this is the one.
It is certainly a restaurant full of kid-friendly foods. There is not much out of the ordinary, exotic, or particularly adventerous in terms of flavor. But, it is a safe bet if you are looking for malt-shoppe style dining with burgers, fries, and sandwhiches. As such, it can be a crowd pleaser, especially if you have picky eaters in your midst. For a list of more restaurants your kids will love, click here.
For another review of The Plaza, you can read that HERE.
Have you dined at the Plaza Restaurant in the Magic Kingdom at Walt Disney World? Let us know in the comments or join our friendly crew to continue the conversation on Facebook.