The Christmas holidays pave the way for one of the busiest, most crowded times in Walt Disney World. Here are tips for navigating the crowds if you have kids in tow.
The Holidays In Walt Disney World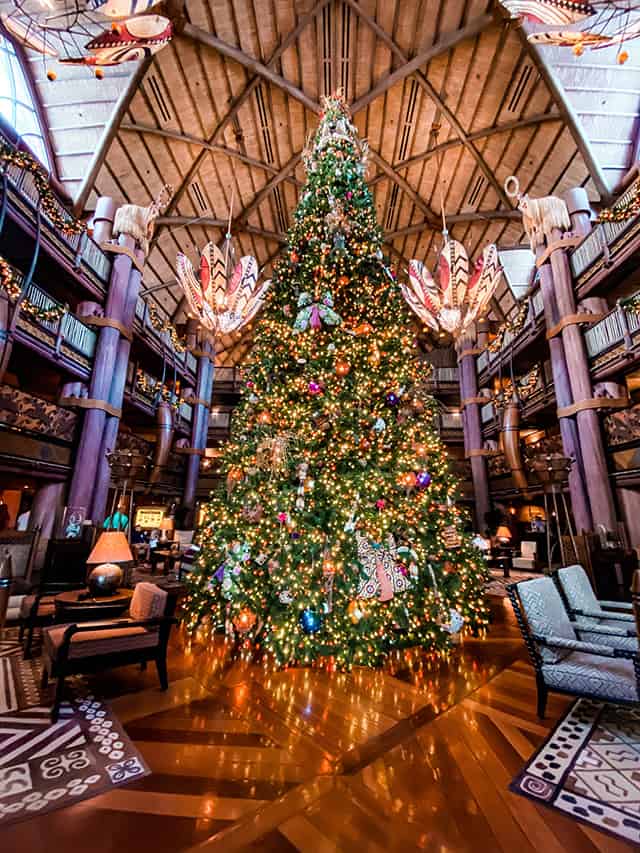 Christmas time in Walt Disney World is a magical time. The parks glitter with decorations. Holiday music sweeps through the air along with the aromas of special holiday goodies.
Special events mark the occasion such as the Christmas parade, Christmas parties, Christmas Fireworks and New Year Fireworks, Candlelight Processional, and Festival of the Holidays. Certainly, the holidays bring plenty of cheer to be experienced for those who embark on Walt Disney World Vacations.
They also bring massive crowds. The idea of wall-to-wall crowds can be intimidating. Fortunately, we have 10 tips for surviving those crowds, especially if you have children along with you.
1. Have a Solid Plan
The best way to attack holiday planning is to establish your family's priorities. What are your must-dos? Start by nailing down your plans for which days to visit which parks to visit, when and where to park hop, which days to reserve which restaurants, and when to see and experience your absolute priority items.
When you arrive in the parks with a solid yet flexible plan, you will find that the crowds are less overwhelming. If you know where you are going and what you want, then you will be a step ahead of most people.
Don't forget, you can use Character Locator to stay organized.
2. Be Flexible
Having a solid plan does not mean "have every single solitary last detail planned to the minute." During the holidays especially, a lack of flexibility can breed discontent.
Be flexible in between accomplishing priority items, and anything that happens is like getting extra sprinkles on top of the cupcake. Besides, utilizing services like Genie+ and Individual Lightning Lane Selections can call for flexibility due to unpredictable availability.
But, be sure to enjoy the little things between your priority items. Want to jump in a quick queue, grab a Micky Bar, watch a cavalcade, or check out pop-up entertainment? Unplanned magic is all part of the fun. Your best memories can happen during the flex-time.
3. Manage Your Expectations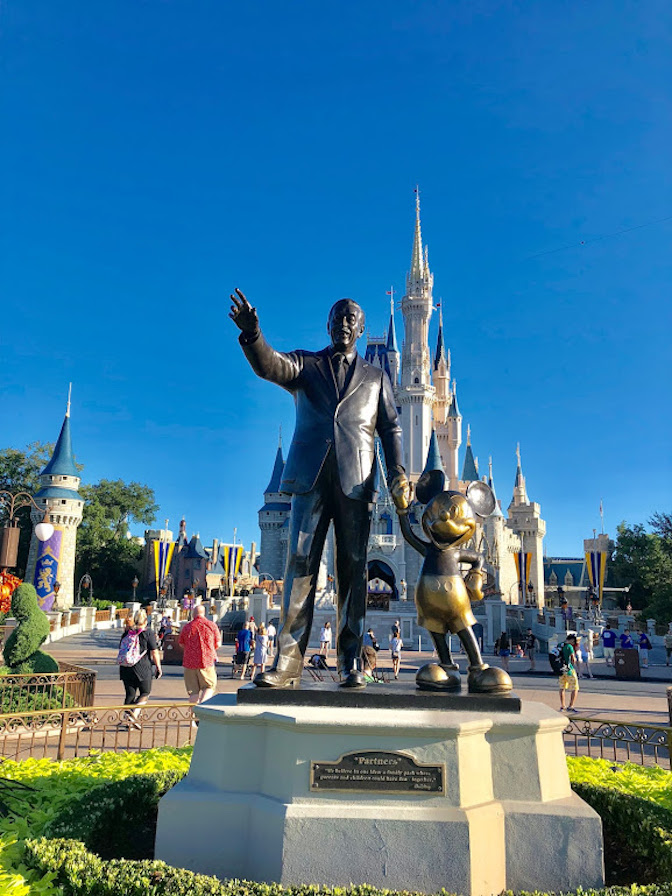 Your plans can quickly become unrealistic if you do not properly manage expectations and maintain that important element of flexibility. Expectation management, planning, and flexibility are all pieces of the same puzzle in any Disney trip, especially a Disney trip during the holidays.
One piece of expectation management is to brace yourself for crowds. There will be times when getting from point A to point B is hard or when bathroom lines feel like they need Genie+ access.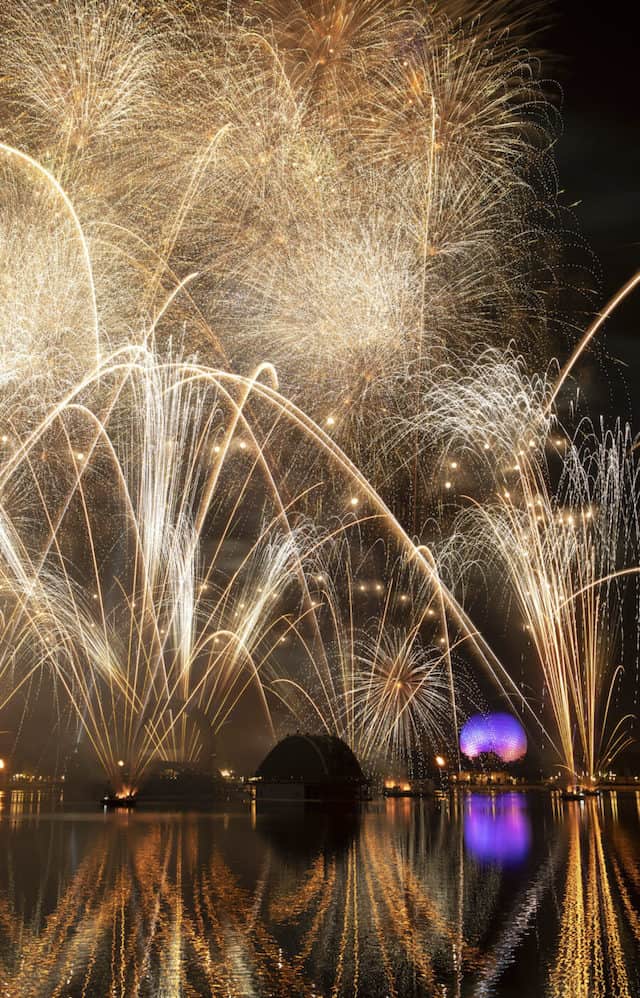 Knowing all this going in will help you to brace yourself against what I have heard called a "cognitive ambush." You will be less shocked by the crowds and better prepared to navigate them.
You will also be pleasantly surprised when you find yourself enjoying pockets of calm. These situations are possible, even during the holidays.
It is also helpful to manage the expectations of your little ones. Do not over-promise and run the risk of under-delivering. Have fun prior to the trip dreaming about your priority items together. It will help your kids keep their eye on the prizes and enjoy everything in-between as bonus material.
4. Bring the Stroller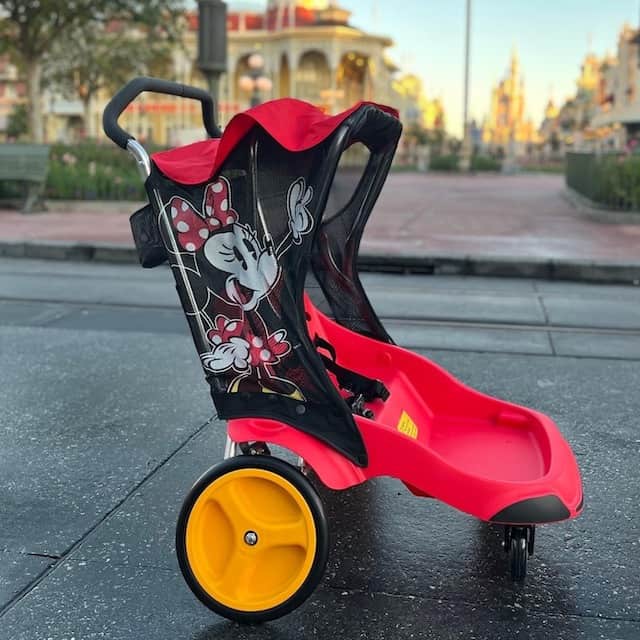 I think one of the most commonly seen questions I see is this: Should We Bring A Stroller? In short: YES.
It is a well-documented fact that stroller usage in the real world and stroller usage at Disney are unique beasts. Just because you do not need one at home does not mean you will not wish you had one in Walt Disney World.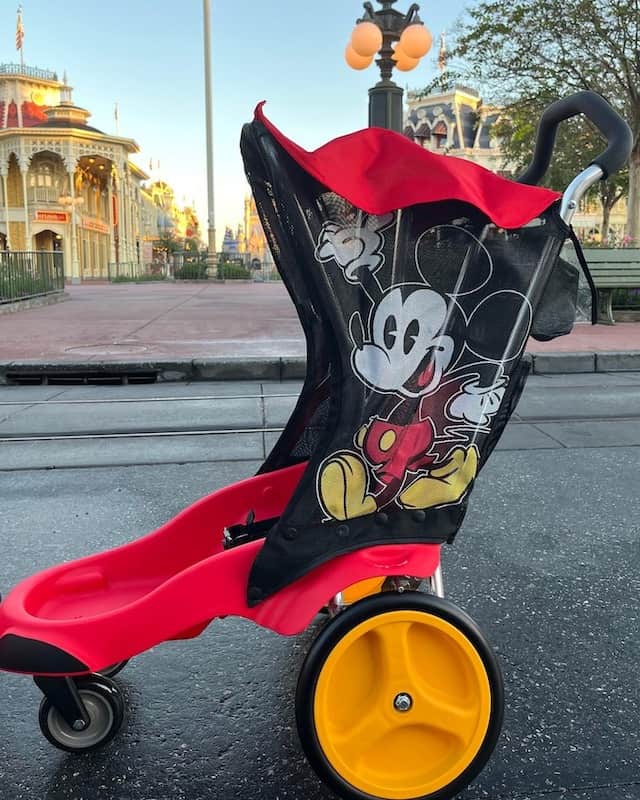 You will like having a stroller when crowds are high. Having the kids hop in the stroller makes it easier to maneuver without fear of becoming separated. If you worry about losing your kids in a crowd, tucking them safely into the stroller as you scoot from point a to point b will help put your mind at ease.
For another thing, it is great to have a stroller if someone gets sleepy or gets a blister. A stroller ride is a solution for many problems, and it definitely helps prevent meltdowns.
5. Zig When They Zag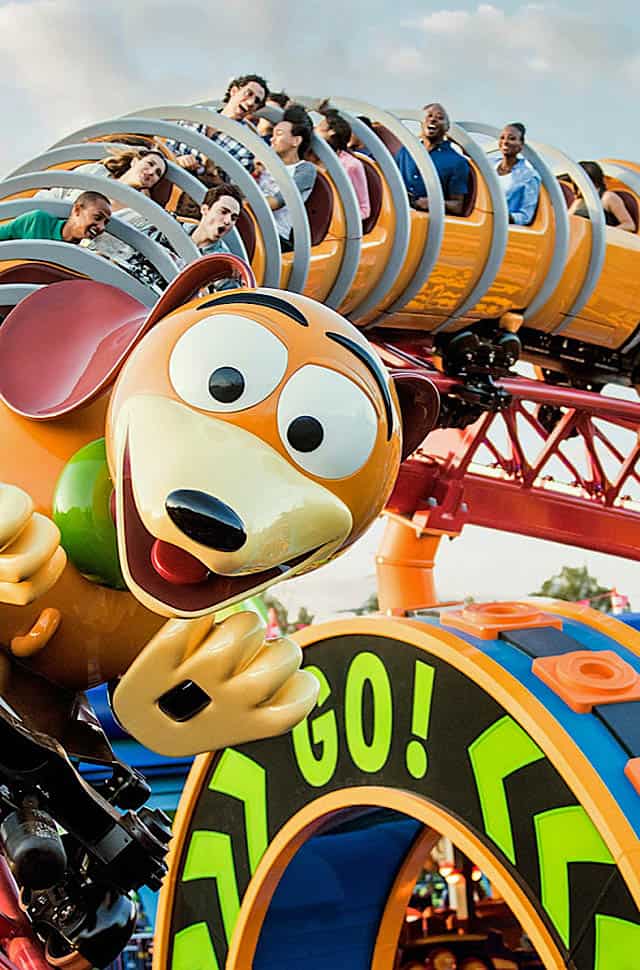 One thing I like to do to manage crowds is to zig when they zag. There is a psychology to crowds. Did you know that research shows people actually gravitate toward lines? If you are a seasoned Disney planner, the thought is probably shocking.
But remember, having a solid plan for touring Walt Disney World puts you in the minority as far as crowds are concerned. Many visitors do not do their research and go in with unrealistic expectations and no priorities. They just go and wander wherever Genie sends them until someone has a meltdown.
But, not you, dear reader. You have better ideas.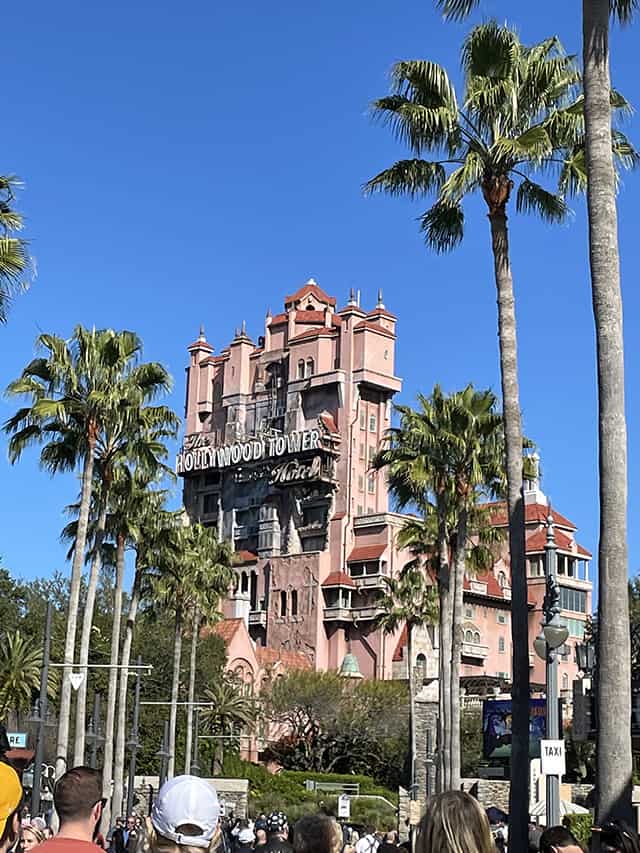 Holidays also present a great time for visitors to do things they usually skip. If you are in the parks in the middle of the day when it is most crowded, use that time to check out the shows your family wants to see.
The waits for shows like Mickey's Philharmagic or the Frozen Sing-along or rides like Carousel of Progress are often minimal. As an added bonus, they get you out of the elements and the crowd for a bit.
6. Pack Food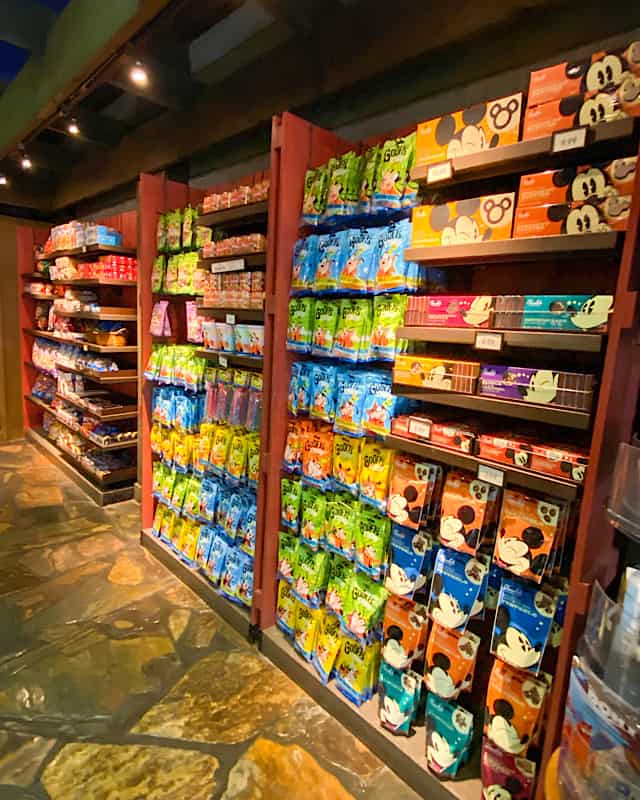 Did you know that you can bring your own meals to Walt Disney World theme parks? You can save a lot of time if you pack your own breakfasts, lunches, or snacks.
Crowds tend to have a habit of amassing at prime eating times. This is where you will see long lines for eateries. Bringing your own food can help you avoid these lines and save your precious park time for other endeavors.
You can even use wait time for an attraction to enjoy a quick on-the-go meal or snack while you are in line. This will give the kids something to focus on besides the wait.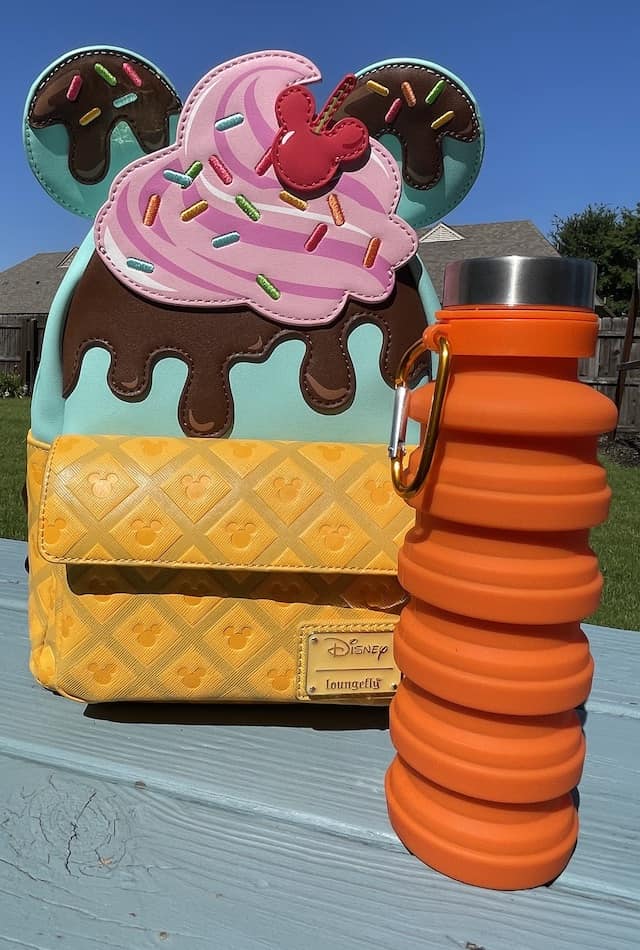 I am not suggesting that you skip the joy that is Disney Dining altogether. However, you should be strategic in your dining, prioritizing the meals that are must-dos for you.
Once you have your dining wishlist set, you can use both quick-service meals and dining reservations to your advantage. Both can be instrumental in tolerating crowds.
7. Mobile Order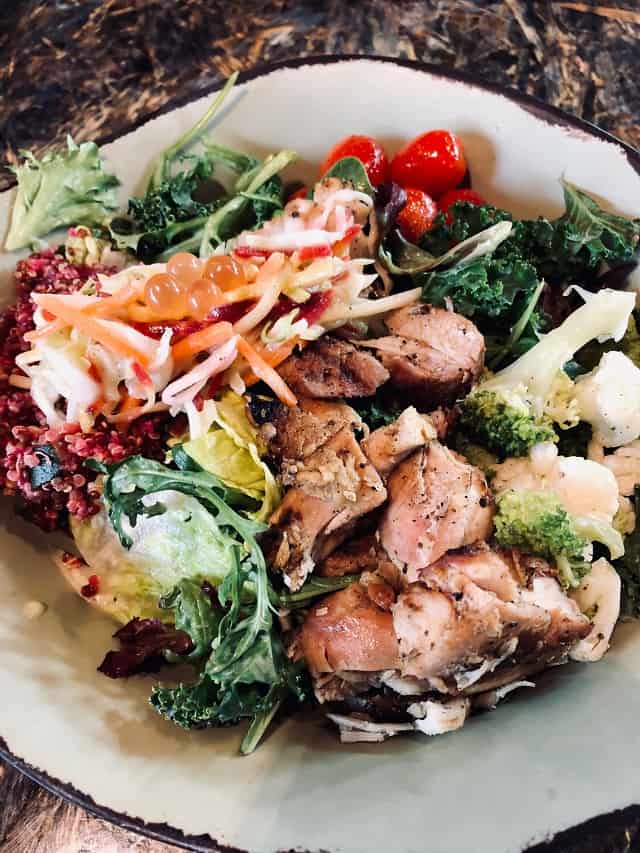 Did you know that you do not have to wait until lunch to mobile order your lunch? You can pre-order your food by selecting the arrival window of your choice.
When you are making your Disney World plans, determine whether there are any quick-service restaurants you would like to enjoy. If they have mobile ordering, you are in luck. It can save you some time.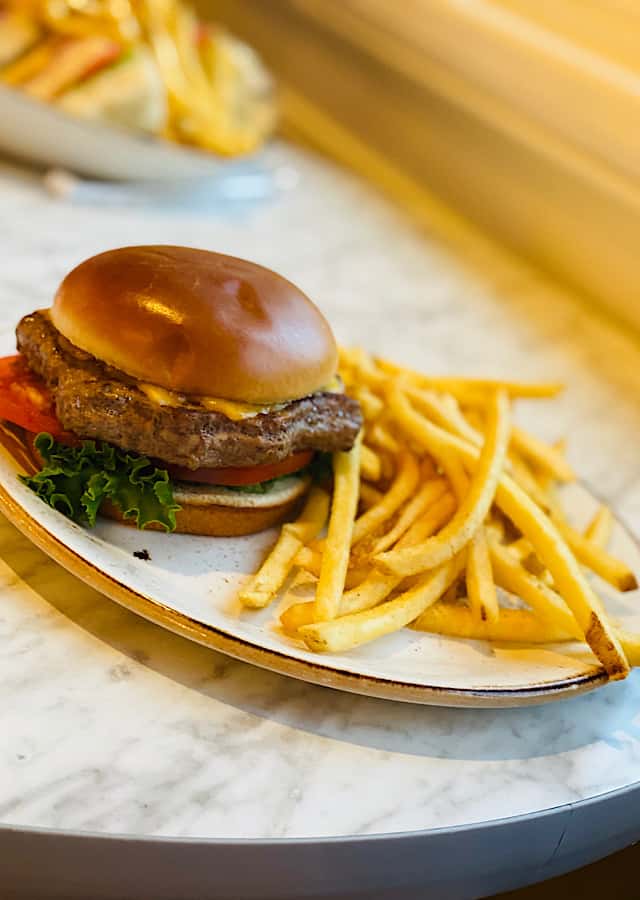 It is a great idea to pre-order the quick-service meal you are craving as soon as you enter the park. This is because when the crowds get hungry, the crowds start mobile ordering. They can quite literally eat up all of the availability.
You can save yourself time and frustration by beating them to the punch. When your selected pick-up window rolls around, you will not need actually need to wait for lunch. You can simply stroll to your restaurant, use the app to announce your arrival, pick up your food, and enjoy it.
8. Use Dining Reservations Strategically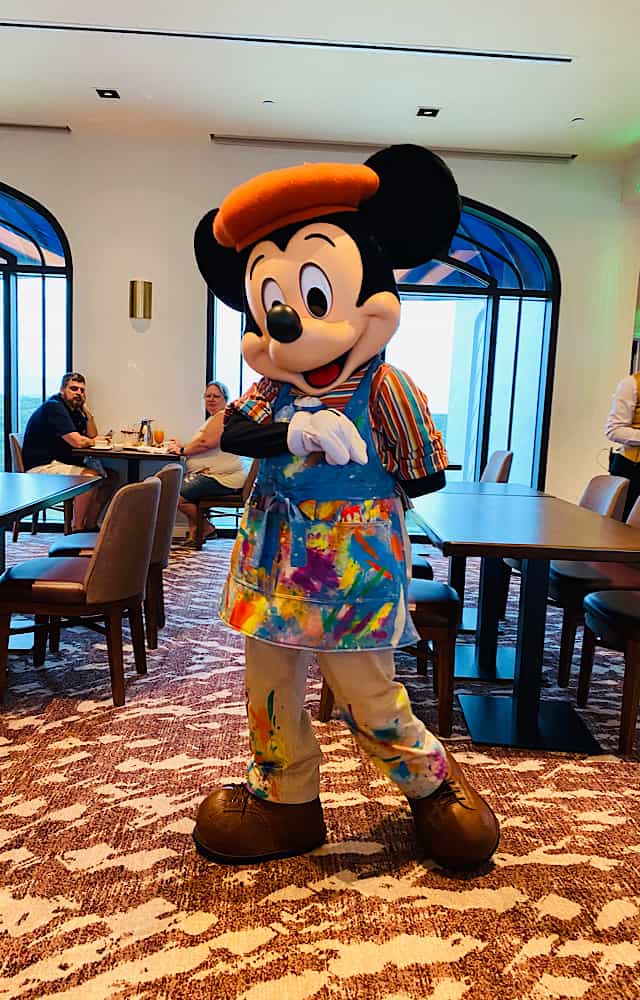 Dining Reservations can also be used to help you experience less crowding. Breakfasts and late dinners are lovely. However, they will remove you from the fun during the times of day when you are likely to experience less crowding unless you can catch one outside of park hours.
Consider doing a late breakfast/brunch, lunch, or early dinner for your table service reservations. This will get you out of peak crowds and also free up your time for early morning or late evening.
Just be sure not to over-schedule meals if you are traveling with children. Meals do offer a break from heat and crowds; however, there is also folly in making children sit through too many long meals when there is fun to be had elsewhere.
9. Utilize Longer Park Hours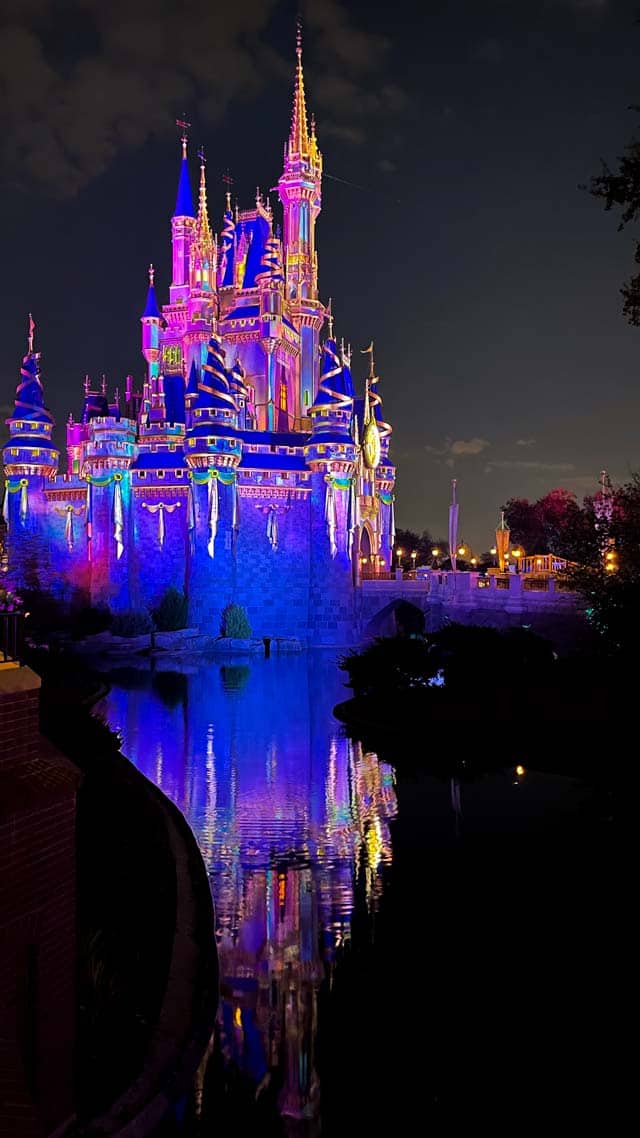 Extended park hours for onsite Guests are among the best ways to get more Disney for your dollar. I love them, and I tend to utilize them. Here's why.
Early theme park entry is available for all resort guests in every park every morning. Guests may enter 30 minutes early. As a result, Rope Drop itself can be a bit daunting. It is a time I am most grateful to have a stroller. However, you can experience some great wait times if you go battle the crowd and zig when they zag.
For example, if Seven Dwarfs Mine Train isn't on your priority list or if you purchase it using ILL, Rope Drop is a great time to do literally anything else in Fantasyland and Tomorrowland during the extra time available to on-site guests.
You can also head to parts of the park that do not open during extended morning hours and rope drop one of those attractions as well. It is like two Rope Drops for the price of one.
But, more than the morning, I love the evenings. During the holidays, the parks stay open later. Disney extends regular hours for all guests. For example, Magic Kingdom may be open as late as 1:00 AM for everyone.
So many people burn out during the daytime and give up on the evenings. When we stayed late, we were able to walk on to ride after ride after ride both during and after the fireworks. Even headliners had reasonable wait times.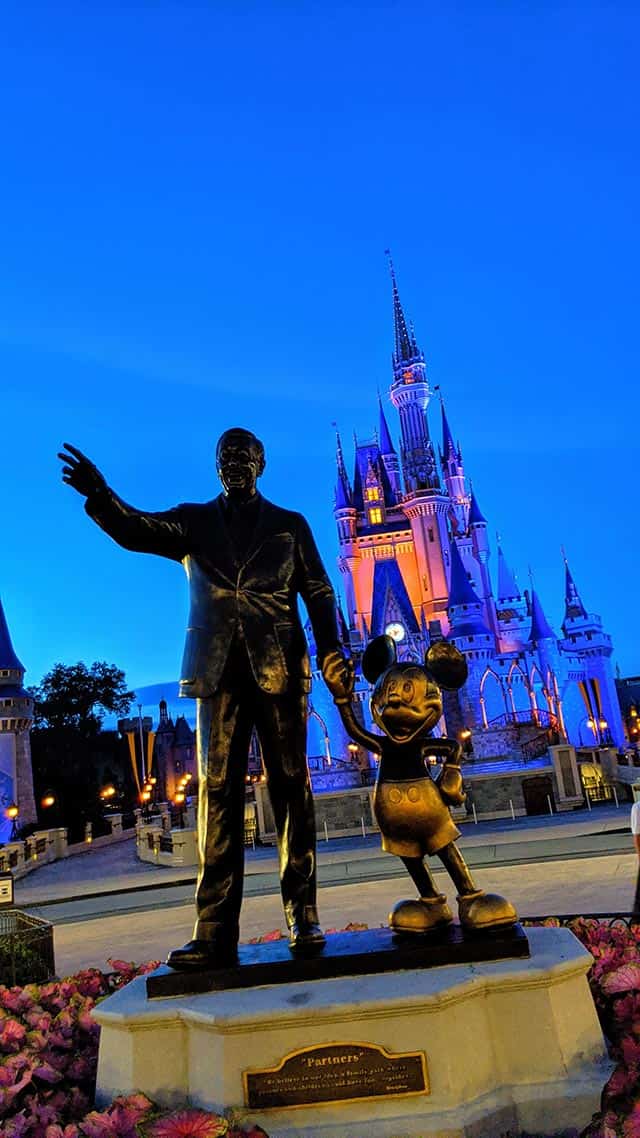 And, of course, there are extended hours reserved for just Deluxe hotel guests. If you have access to these, they are absolutely wonderful. We found ourselves with entire rides to ourselves on Disney's busiest week of the year.
If your kids enjoy staying up late and sleeping in, late hours may give you a lot of mileage. It may mean you need to skip Rope Drop the next morning or plan a rest day, but don't forget the resorts hold magic too.
10. Enjoy Your Resort Amenities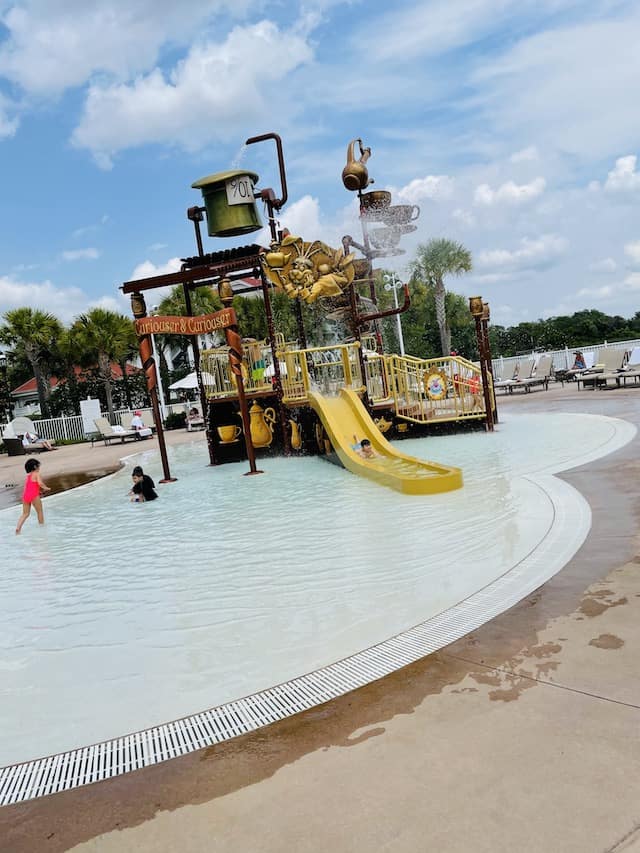 Do not forget that you can escape crowds during the day and enjoy all the resort amenities your Walt Disney World hotel has to offer. You might even want to schedule an entire rest day or half a rest day to recharge.
Walt Disney World Resorts offer great activities to enjoy while you recuperate from the crowded parks. For one thing, the pools at every resort are kept heated year-round. Enjoying a holiday swim may be exactly what you and your family need to relax.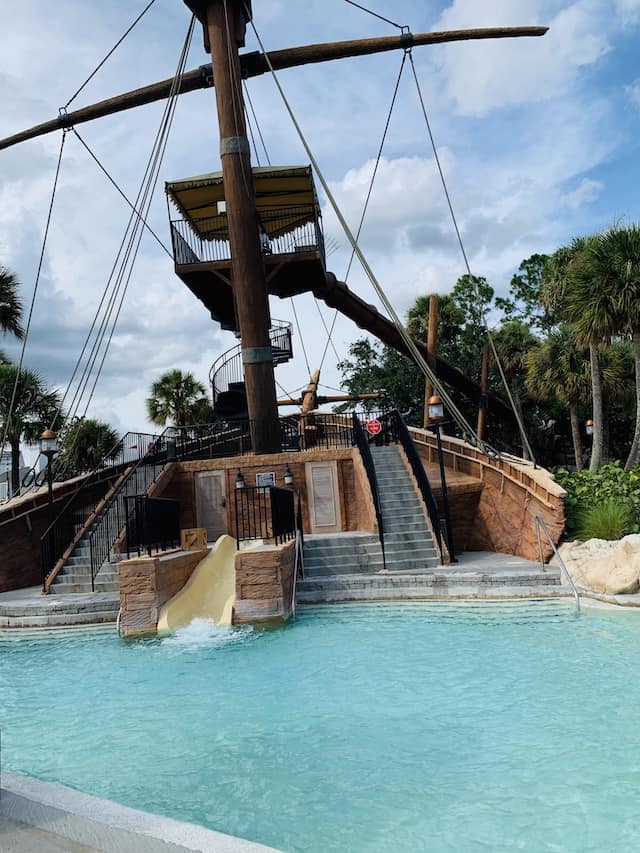 Additionally, the resorts offer activities such as Movies Under the Stars on select nights. Some offer special recreation such as carriage rides or campfires. There are plenty of decorations to enjoy, too.
If you spend time at the resort, you have magic in store. Simply locate a resort activity schedule and start enjoying the fun!
Final Thoughts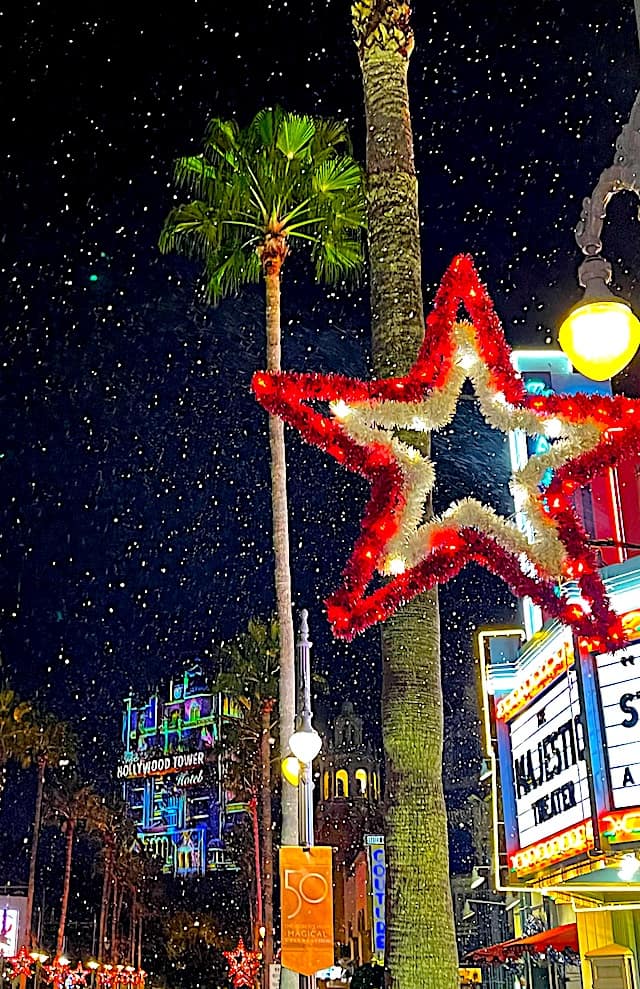 Do not let the thought of crowds scare you away from the Walt Disney World holiday magic. You can have a great time, especially if you channel all your amazing Disney planning skills and keep flexibility at the top of your packing list.
Have you traveled to Walt Disney World during the Holidays? What are your best tips for having a great time despite the crowds? Let us know in the comments or join our friendly crew to continue the conversation on Facebook.