What should you do if your child gets lost at Lost Disney World? Here are tips for you and your children to avoid and navigate separation.
Nightmare in Disney World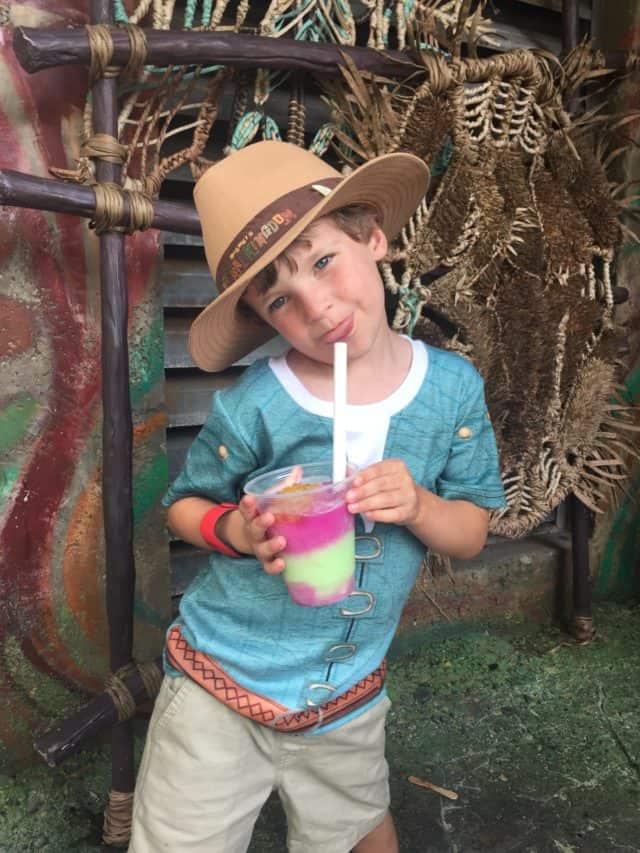 I (Katie) hope none of you, dear readers, have ever had to experience the absolute nightmare of being separated from a child in a public place. Your day can melt from magical to nightmarish in a matter of seconds.
The panic can be blinding. However, equipping yourself with knowledge and preparing your children for a scenario where they are separated from you are both powerful tools if it happens to you. Better yet, solid preparation for navigating the crowds can lend itself to the prevention of such situations in the first place.
A Core Memory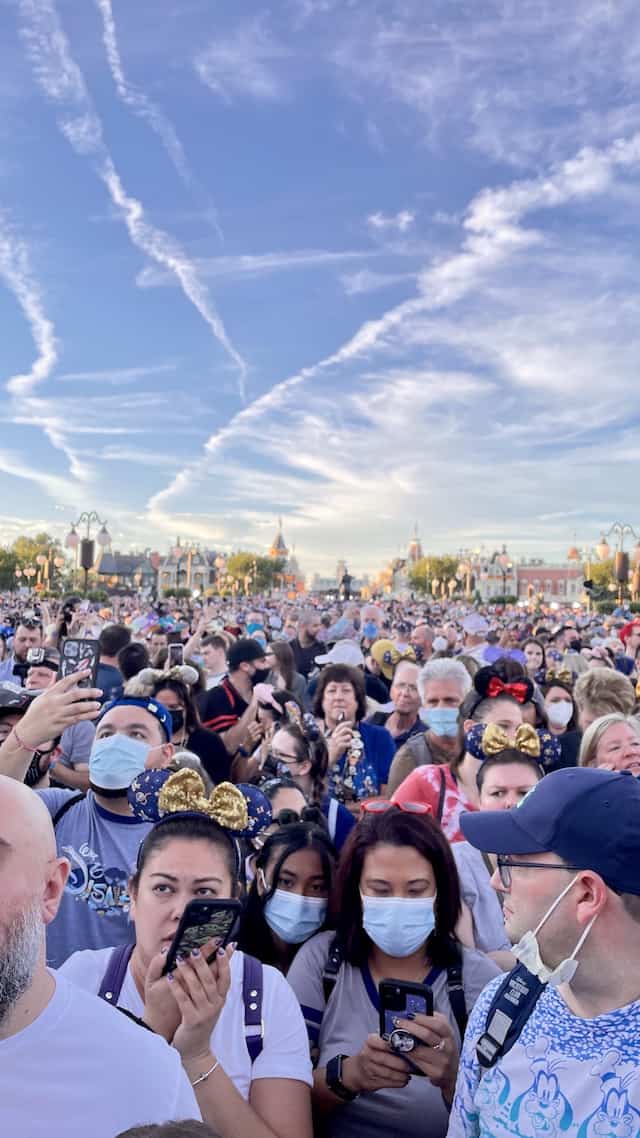 One of my earliest core memories was becoming separated from my own mother at a water park when I was only five years old. It was one of those situations where the group split up. The adult in charge of the group I followed didn't realize I was with them. He did not realize he had left me behind, admiring some of the park's merchandise.
Thankfully, my mother had taught me just what to do if I ever became lost. I identified a staff member because I knew to look for someone in a nametag. I told him I was lost. The employee asked me to describe my mother. I remember telling him her hair color. As I did, she emerged from the crowd, bursting into tears of relief. "Is that her?" he asked as she scooped me up.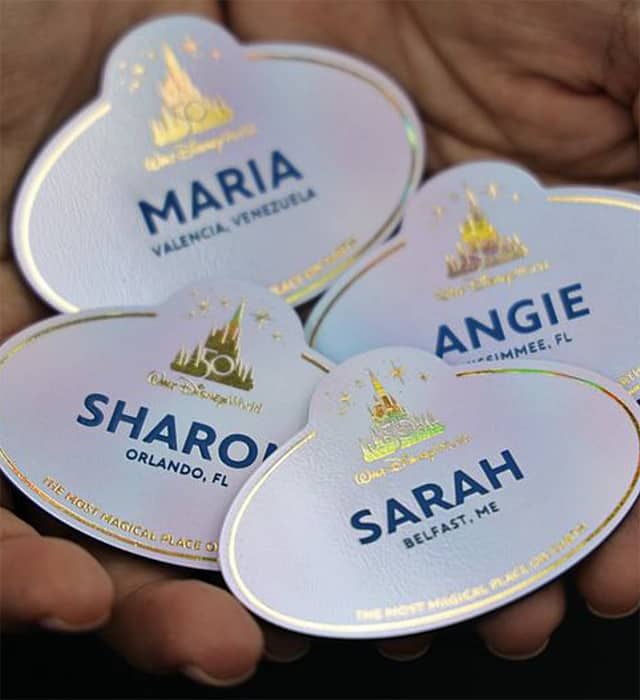 Because she prepared me so well, I made sure to start preparing my own children when we began our trips to Disney World and beyond. After all, if they ever do become lost, I want them to feel confident that they can handle the situation. I hope that preparation helps them jump to action without panic.
What Happens When Children Get Lost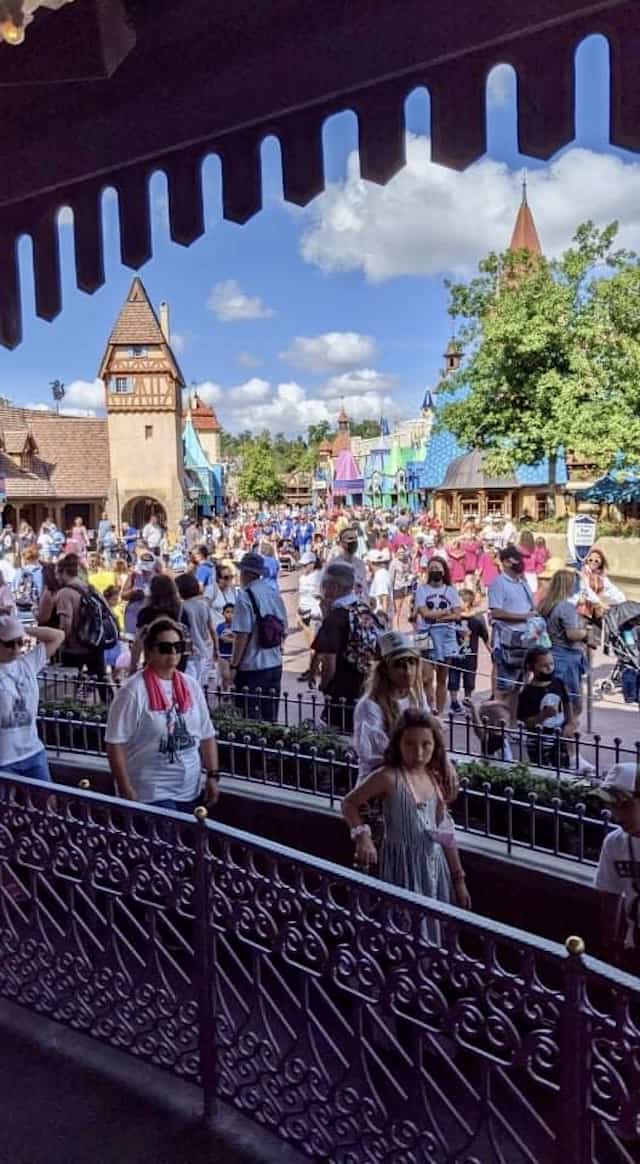 I am not sure that this is an official phrase from the Walt Disney World handbook; however, I have heard that at Walt Disney World, children never actually get lost. According to a Cast Member I once spoke with, there are no lost children, only lost parents. This notion actually makes a lot of sense based on my own experiences.
Before you head to what may be the most crowded destination that you have ever been to with your precious children, it may help you to know exactly what happens if a child is lost in Walt Disney World. In doing so, your mind will have something to latch onto instead of panic should it happen.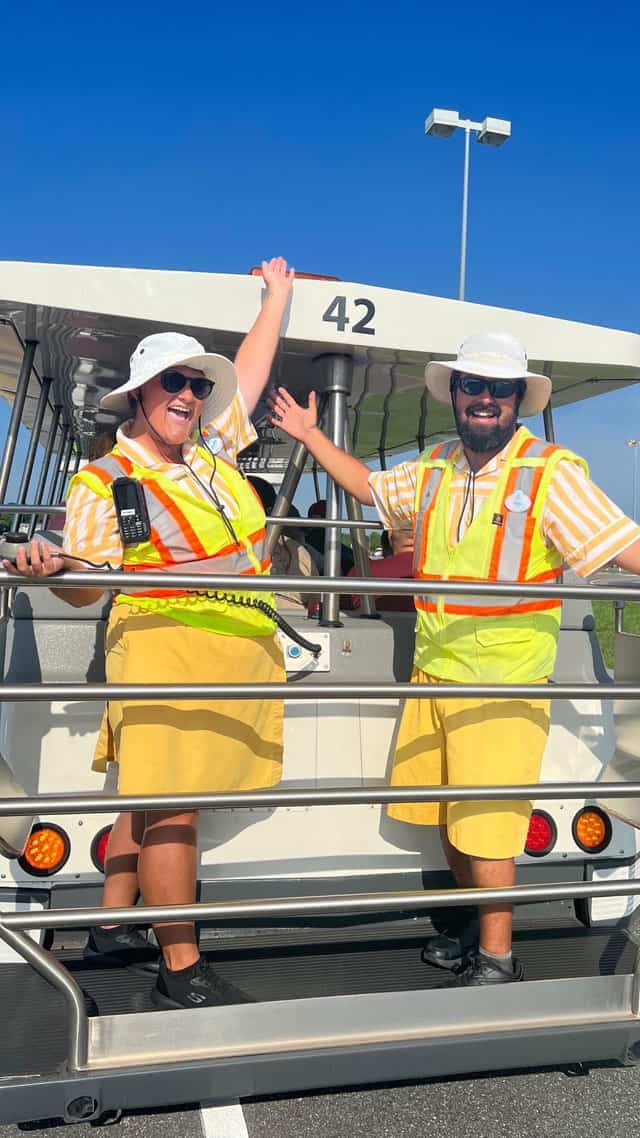 Walt Disney World Cast Members have training on how to speak to lost children. Their objectives are to keep children safe and calm. They know what questions to ask to make reuniting them with their parents go smoothly.
They also know to walk the child around the immediate area. In Disney World, more often than not, the child has not gone far from the place where you were separated.
However, if the parent cannot be located, the Cast Member will escort the child to the designated Lost Children area. They will wait for you there. The Cast Members looking for your child with you will know where to bring you.
Steps to Take If Your Child Gets Lost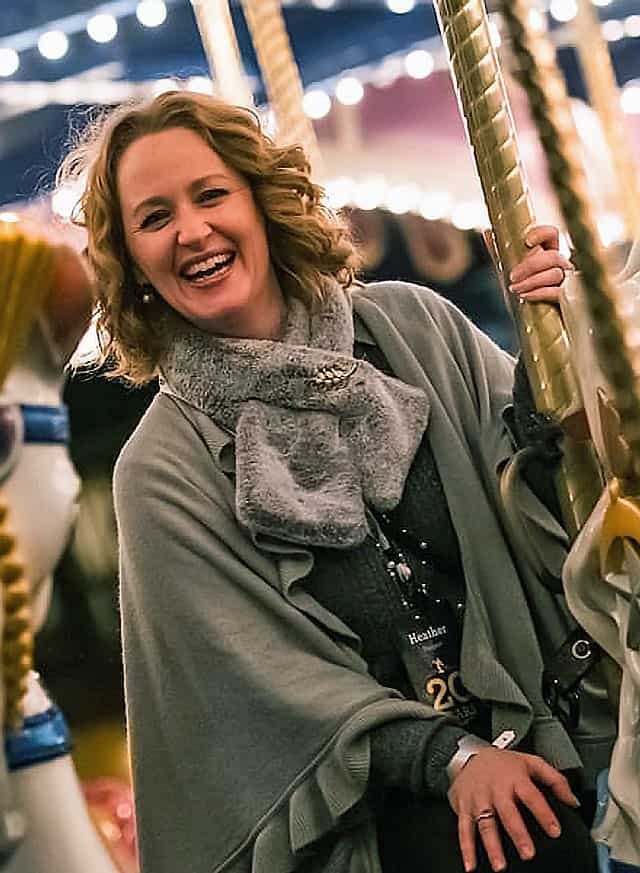 Here are steps to take should your child become lost. It will most likely be impossible to remain calm. However, you should do your best to take the following steps:
Do not run off to a different area to look for the child. It is likely that the child is in your general area. If the child is trying to find you and you have darted off, it will be harder to reunite you.
Alert other adults that you are with to the situation if you are able to.
Find a Cast Member asap and let them know your child is missing. If you have other adults with you, one of you should stay put while another finds a Cast Member. This is important in case the child comes back.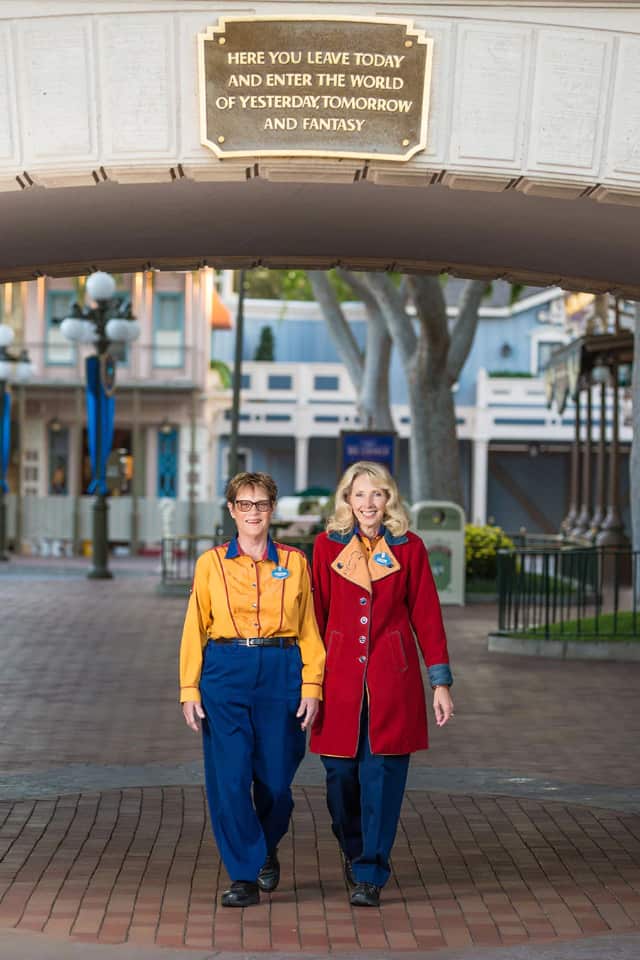 The Cast Member will need a description of your child. If you can, remain calm so that you can provide it quickly and answer questions they may have.
The Cast Member will alert the security team. Stay with the Cast Member during this time.
Chances are your child is already with a Cast Member who is searching the area for you with the child. It is also possible that a Cast Member has escorted your child to the Lost Child Center already.
Prevention is the Best Cure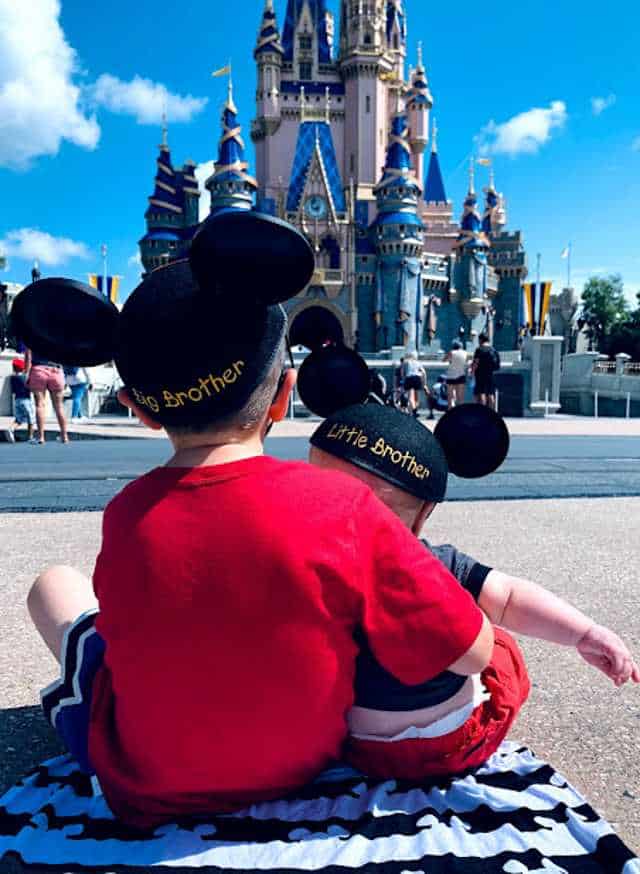 Of course, there is no fail-proof method for making sure your child never becomes separated from you. But, there are quite a few measures you can take to minimize the risk of separation and to speed up the process of reuniting.
First of all, educate your children as soon as they are old enough on how to prevent becoming lost and what to do if they do become lost. The best thing they can remember is to always stay where they can see you.
However, it is also important that children know how to identify Cast Members, typically their name badges and costumes are giveaways that make them more recognizable. You can show your child what a Cast Member's name tag looks like as you scan into the parks each day. It will also serve as a daily reminder.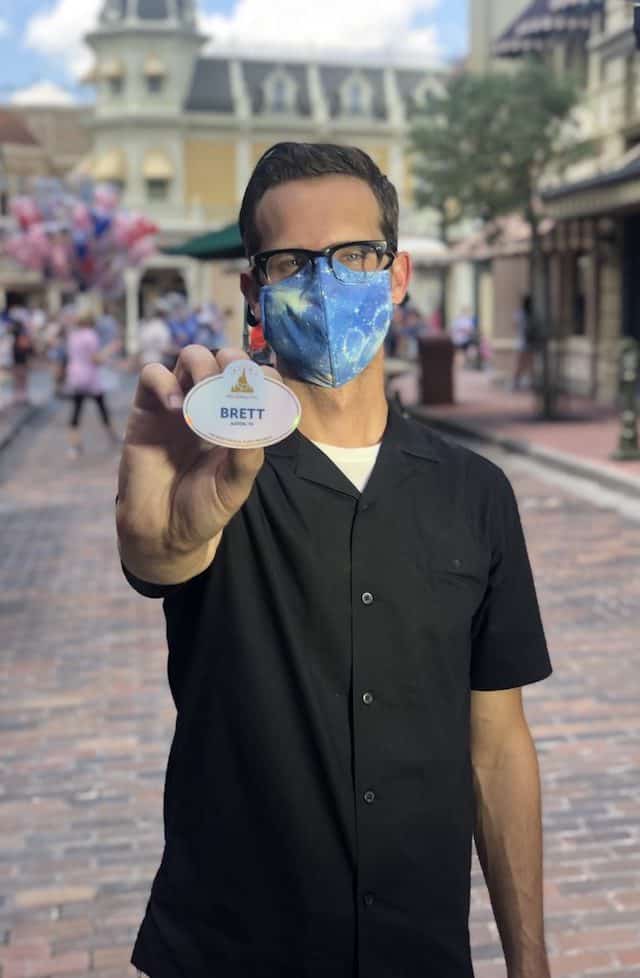 It is also a good idea to begin teaching your children your phone number as soon as they are old enough to memorize it, especially while they are too young to have a phone of their own. I have my children practice reciting my number during our travel to Disney World. They are both pretty good at it, and I hope they can recall it even if emotions are running high.
Some parents also like to make stickers or temporary tattoos for their children to wear with their parents' phone contact information. I even have a friend who uses a piece of plain old tape and a sharpie and sticks it on her child's back. Regardless of how you do it, attaching your phone number to your children means that they do not have to rely on memory in a scary situation.
Next, it is a good idea to take a picture of your children every day before you leave your resort and head to the parks. This will keep you from having to recall the details of what they are wearing if you do become separated and you start (understandably) feeling frantic. You can show the photo to Cast Members so that they can get an accurate description.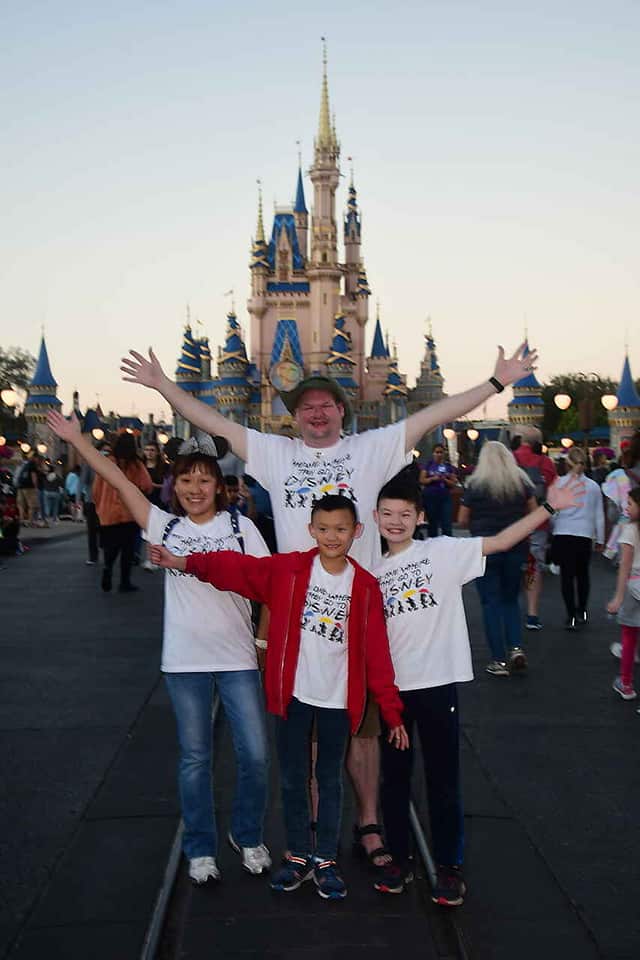 Actually, this is one way that matching family t-shirts are definitely helpful. They can make you and other adults you are traveling with more easily identifiable for your children in a crowd. They can also make them more easily identifiable for you and for the cast members helping to reunite you.
If you a not into matching t-shirts, dressing your children in something bright and distinct can make them more visible to you and easier to keep up with in the parks. When my children were very small, I liked to put both of them in bright red if we were going out to a playground or somewhere where they would be running around and not staying right next to me. It made it so much easier to keep up with them.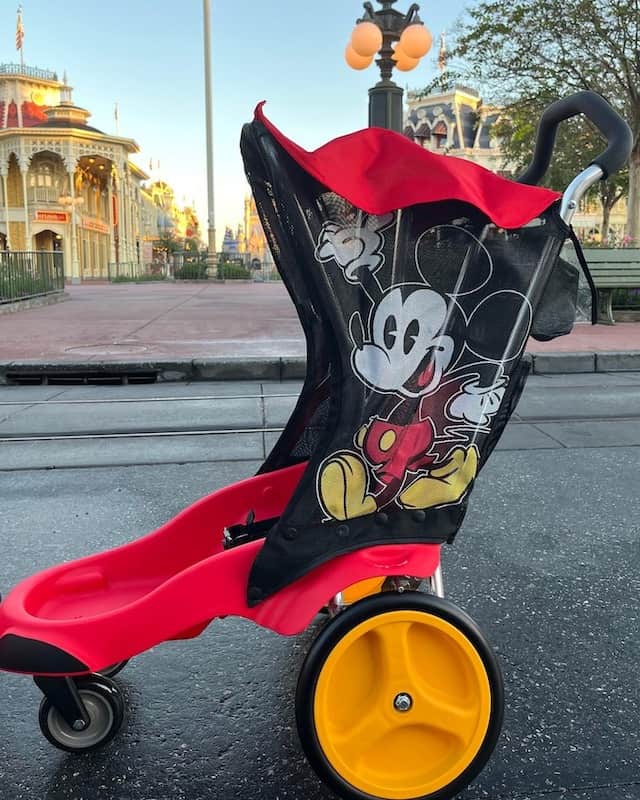 Finally, if you are wondering whether you need a stroller in Walt Disney World, this is another reason to be on team stroller. When you have a stroller, you have a place for your child to be. You have a way to navigate crowds with your child right there, safely tucked in the stroller.
I have never been sad that I had a stroller as the fireworks crowds flood out of the park or at one of the park's bottlenecks where crowds just seem to happen like the one in Mexico at World Showcase or the one on the way to Pandora in Animal Kingdom.
Have you or your child ever become lost at a Disney Park? Do you have any clever tips for what to do to either prevent children from becoming lost or to make reuniting lost children with parents easier? Let us know in the comments below or on our Facebook page. Or, keep the conversation going and share them with us in our crew, too!

Are you planning a vacation? Reach out to our trusted travel agency sponsor Authorized Disney Vacation Planner
Mouse Class Travel
!