Bibbidi Bobbidi BOO! While it is only August, Walt Disney World is already preparing for the spooky season of Halloween! Check out some of the decorations that are already up at Walt Disney World.
Halloween at Disney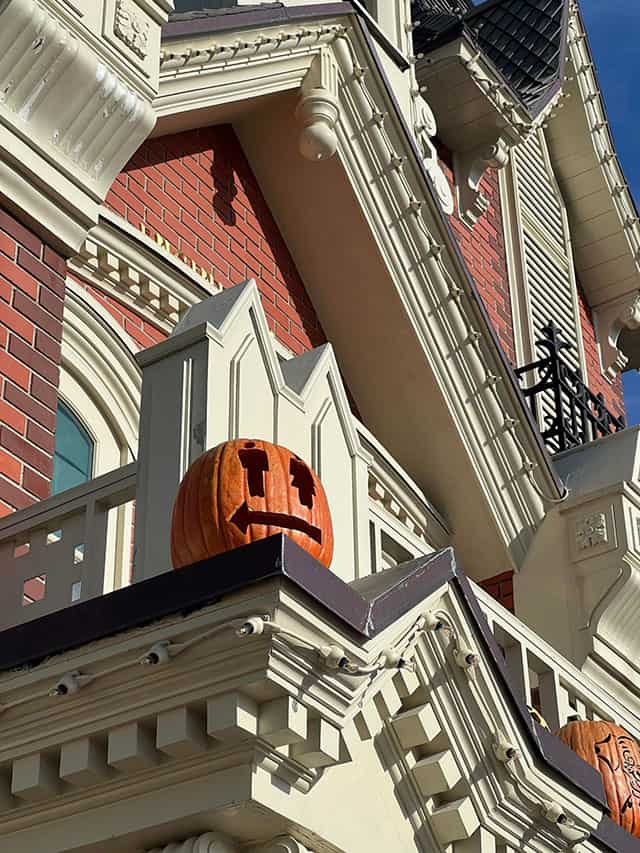 Disney is already in the midst of preparing for Halloween! With Mickey's Not So Scary Halloween Party beginning soon, we are already seeing some decorations go up in and around the parks at Walt Disney World.
We caught a first glimpse of this happening last week at the Transportation and Ticket Center. Guests can now see pumpkins at the entrance and signs for the Halloween Party.
Mickey's Not So Scary Halloween Party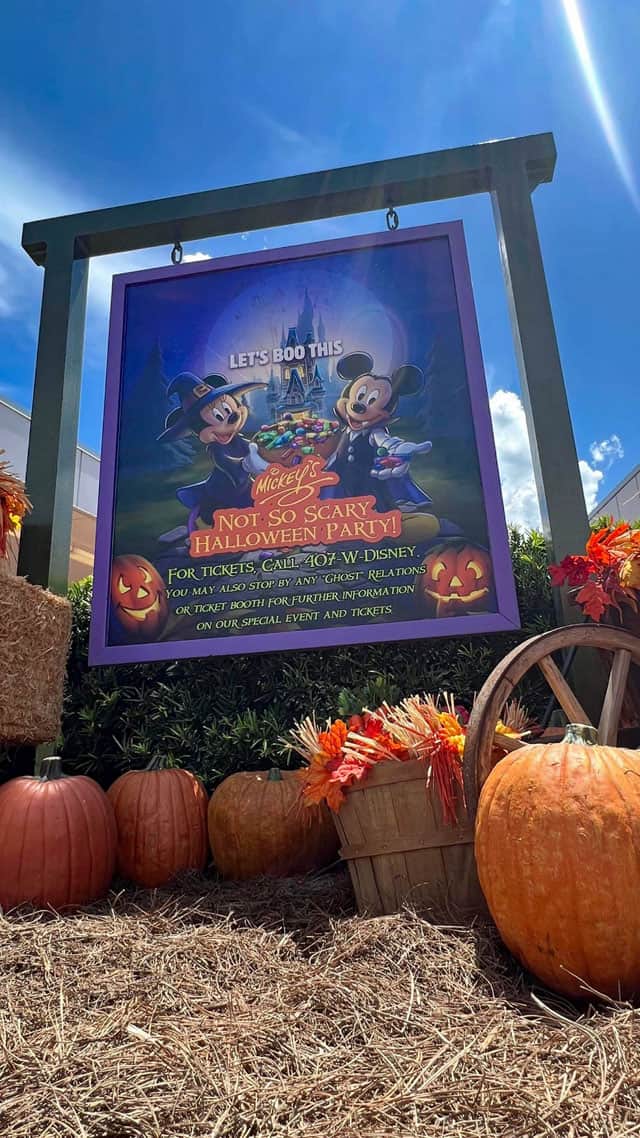 Mickey's Not So Scary Halloween Party is returning this year and this is welcome news after a two year hiatus. Guests should expect to see a more "normal" experience with a parade, fireworks, characters and stage show. There will be plenty of ghoulish and yummy treats available and holiday overlays at some favorite attractions.
Mickey's Not So Scary Halloween Party runs from August 12th through October 31st
To see more details regarding the schedule for this year's Halloween party, take a look at this post HERE.
Halloween decorations are up!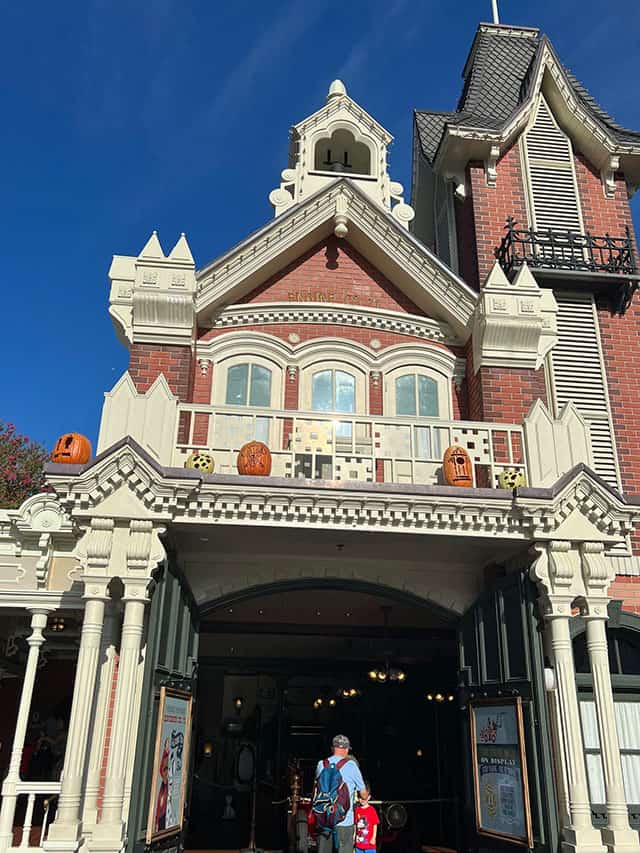 If you are at the Magic Kingdom right now, you will be able to spot some Halloween decorations already up if you look closely! Look up and you will see Halloween pumpkins already out.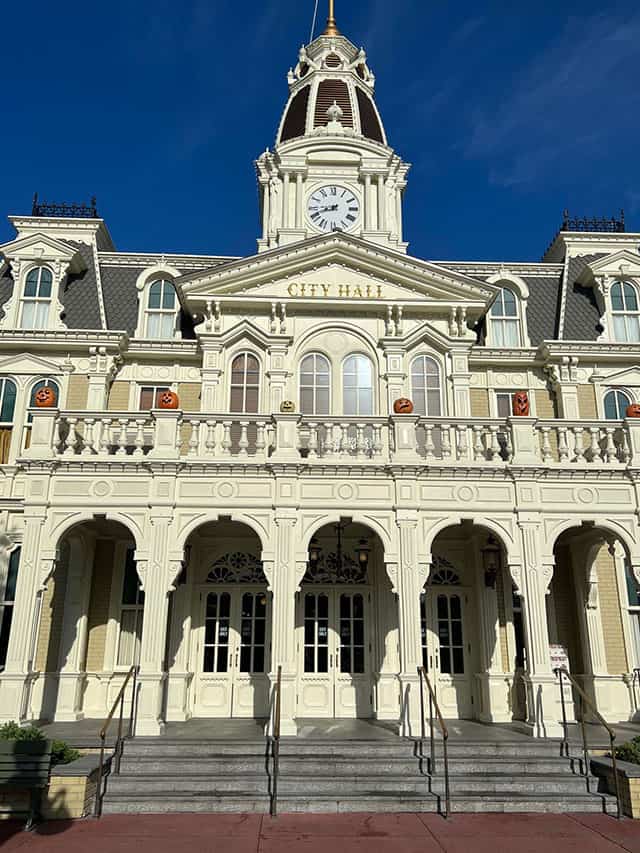 Halloween pumpkins can be spotted all over including near the top of City Hall and other buildings all around the Magic Kingdom. We are ready for all of the spooky fun!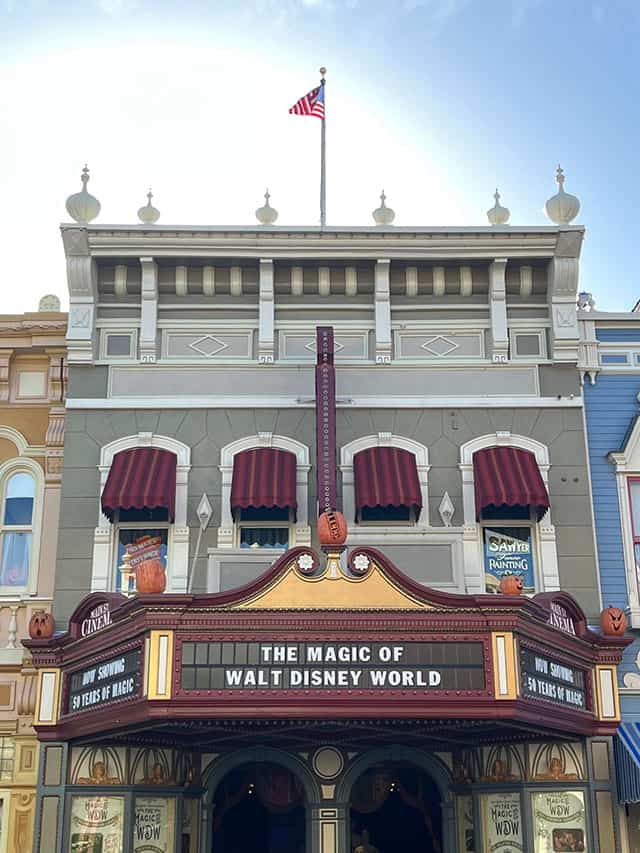 As you make your way down Main Street U.S.A., more decorations can be seen as you walk down towards the castle. We have not seen any of the wreaths go up just yet, but those should be expected to pop up soon in the coming days as the dates for the party begin in only a matter of days!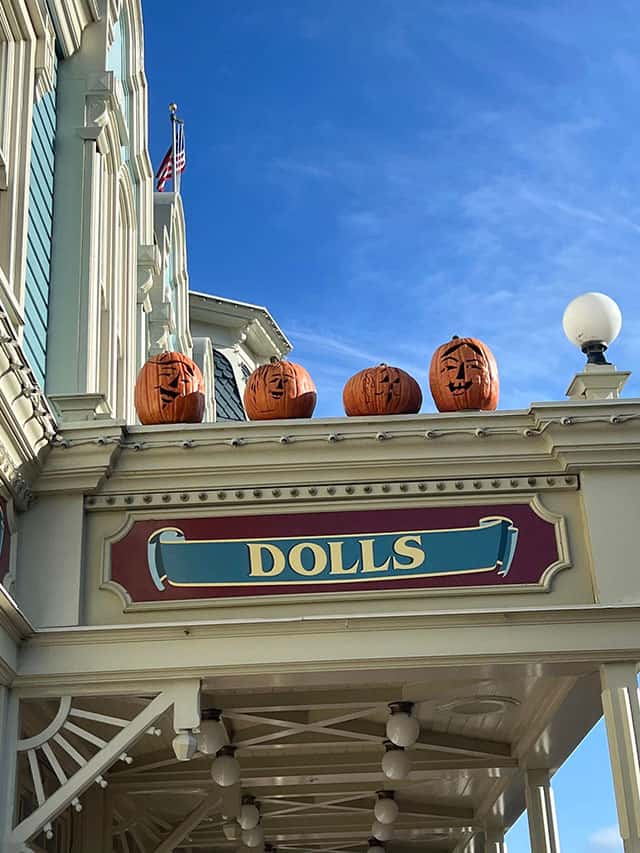 Who is ready for all of the spooky fun at the Magic Kingdom? It's exciting to see all of the preparations as we head towards the spooky season.
Do you have plans to visit Walt Disney World during their Halloween celebration? Are you going to a Halloween party this year? Tell us about your plans in the comments below or on our Facebook page.