As you are planning your Disney trip, you may be grappling with the great stroller debate. Do you need a stroller or not in Walt Disney World? Here are a few things to consider.
The great stroller debate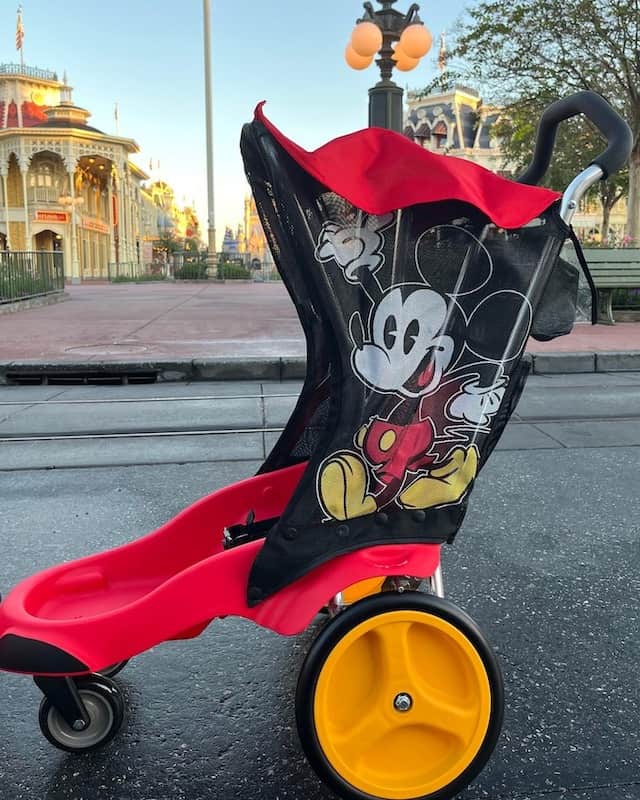 Over and over again, we hear people debating whether or not a stroller is necessary on a Disney trip. Some argue since their children are bigger and don't typically use one, that they won't need one in Disney World. Others think that with very small children they can just carry them around.
In order to help you determine whether or not you'll need a stroller for your next trip, we've come up with a list of considerations to help you make the best decision for your family.
How old are the kids?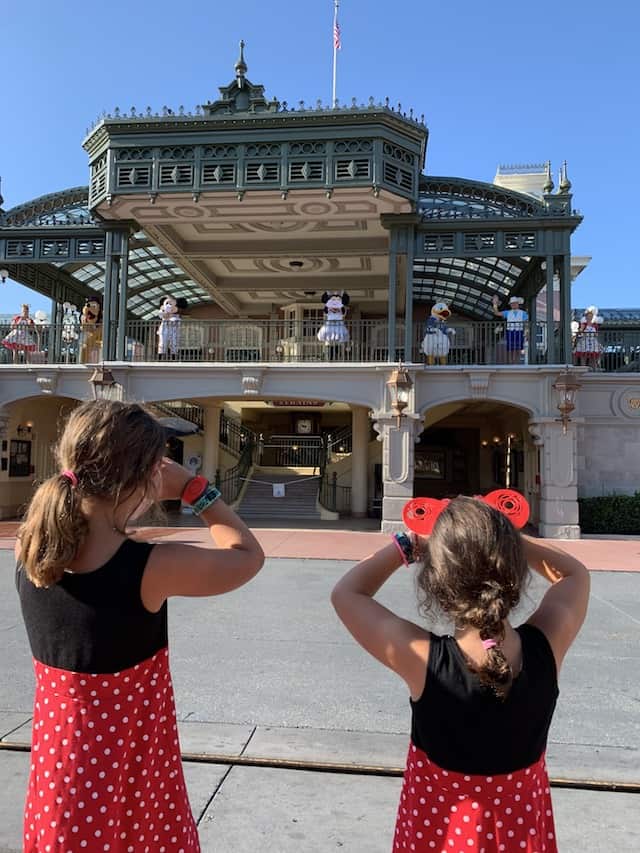 How old are your children? Do they typically still use a stroller at home? If so, it makes complete sense for you to bring a stroller. But, what if your kids haven't used a stroller for years? It still may make sense to bring one. A day at a Disney World Park can easily have you walking 7 miles or more. Can your child do that without exhaustion? Can you?
Now, factor in the Florida heat into this equation. Will your child whine if they get tired AND hot? Will you have to carry them? If the answer is yes, get the stroller!
All the "stuff" you need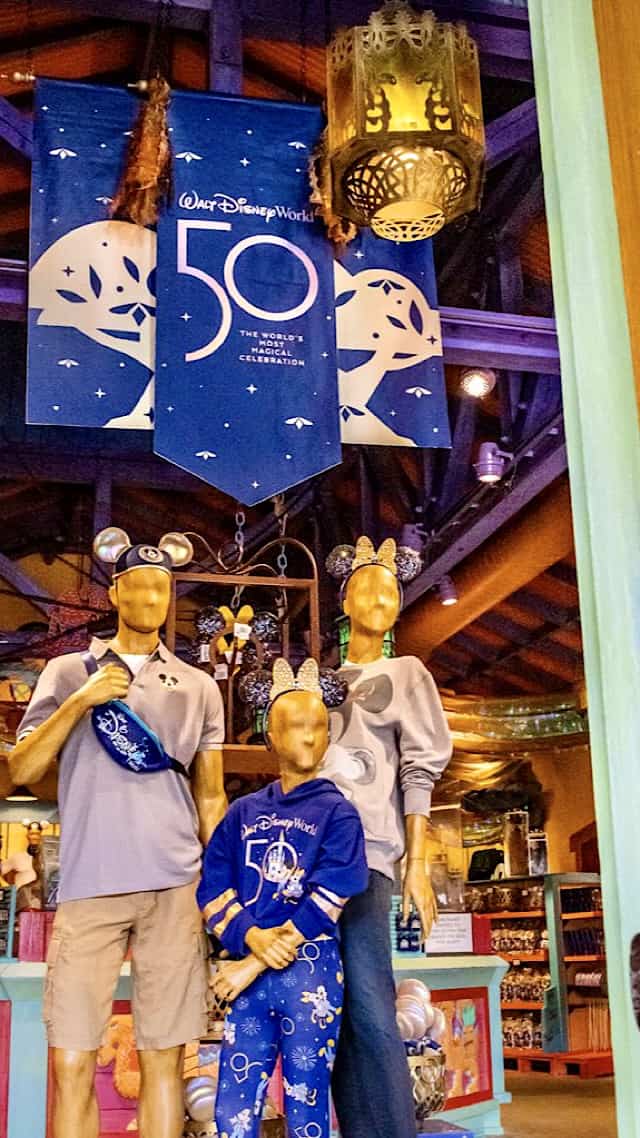 I don't know about you, but we bring a lot of "stuff" into the parks. We often bring a cooler with a packed lunch, extra bottled water, and some snacks. We've also brought in a bag with extra clothes (just in case!) and of course there are endless souvenirs we just HAVE to have!
However, I don't want to carry any of this around! A stroller makes a convenient storage space. Conversely, if lugging the stroller for stuff alone doesn't appeal to you, there are lockers available to rent for the day.
Crowd sizes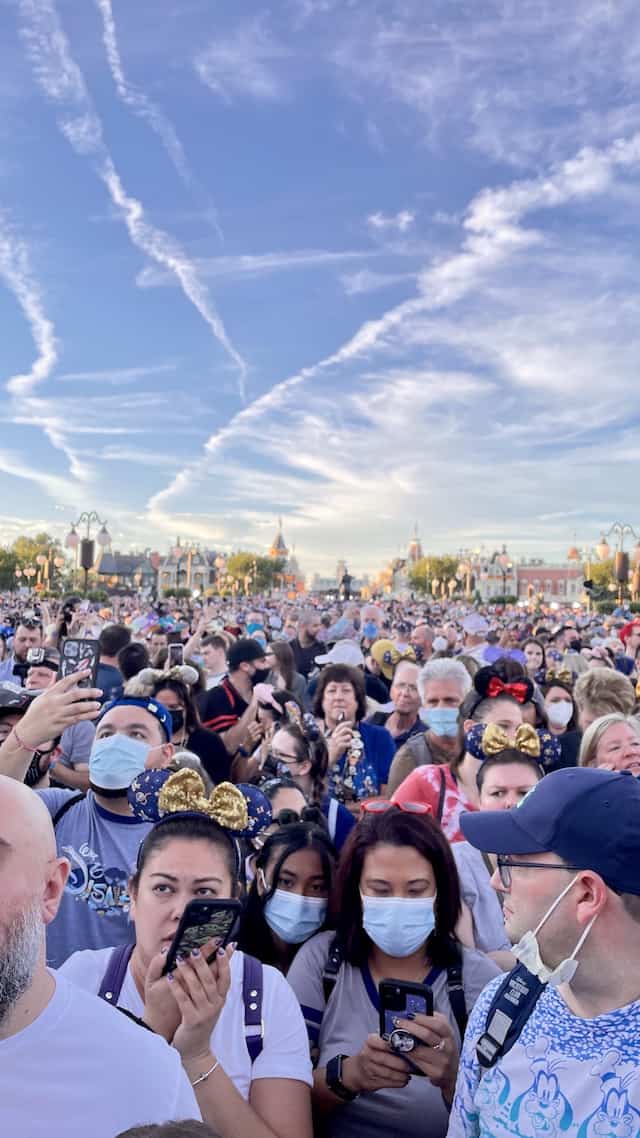 Are you going during a busy time when crowds are heavy? Do you plan to experience rope drop or fireworks? Sometimes when crowds are really heavy, it's easier to put the kids in the stroller so you can navigate the crowds without fear of losing your child.
However, having a stroller may also slow you down in these instances. Once I overheard a father tell his son at Hollywood Studios rope drop to "jump in front of strollers; they can't get ahead of you!"
It is important to remember crowds make navigating with a stroller much more difficult. More than once I have been rammed in the ankles with a stroller during rope drop and park closing.
Transportation considerations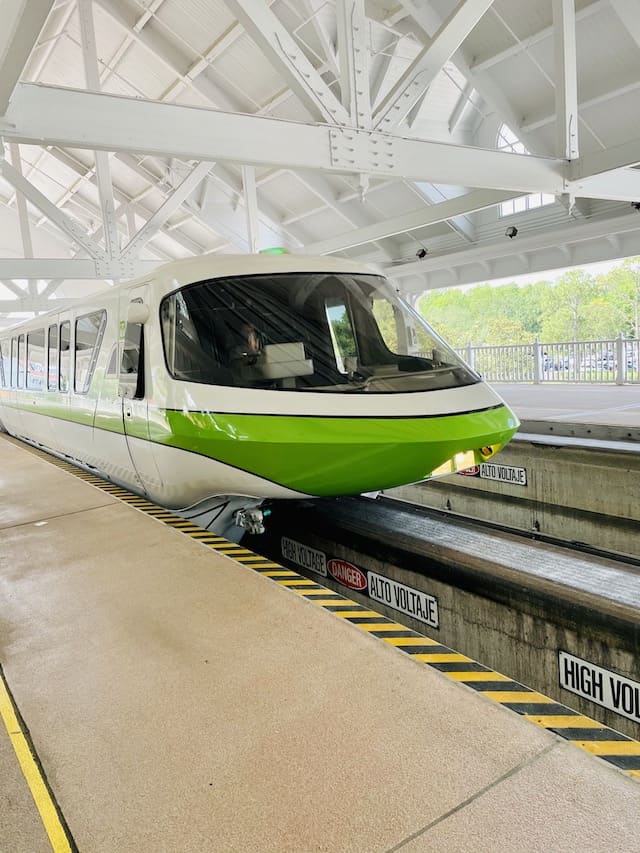 Certain transportation options make having a stroller more or less attractive. Folding up the stroller is a pain. Having to do it several times a trip will make you want to avoid using one if you can! If you are planning to use the Monorail, Skyliner, or Ferry as the majority of your Park transportation, you won't need to fold down the stroller unless there are space issues.
However, if you are primarily using a Disney bus for your transportation, you will find yourself folding and unfolding that stroller every time you travel. This can be particularly painful if there are tons of people waiting, or if your children are sleeping. 
Remember, you'll have to remove all of your stuff, remove your child, fold it up, lug it on, and then do it all over again when you arrive at your destination.
Touring Plans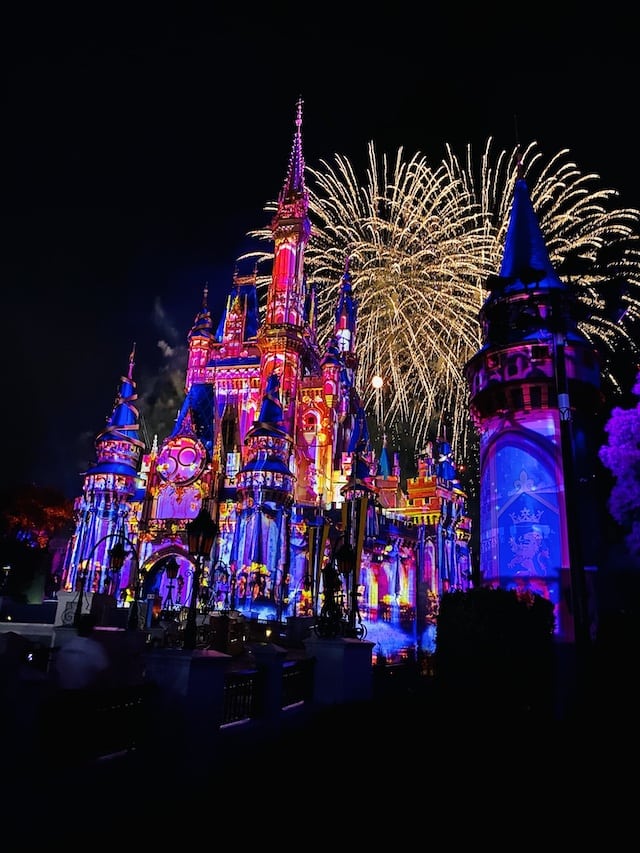 If you're still debating, you'll want to take some things into consideration around your plans each day. How long is your trip? Are you spending the day in the park open to close? Do you have meals planned for breaks or do you go, go, go? And what about fireworks? Are you hoping to stay up late?
Can you accomplish your travel plans with a child who walked all day?
Keeping these questions in mind can help you determine if having a stroller will benefit your family. Some feel that having the stroller gives children a place to chill and rest and can extend your park time. For families trying to "do it all," having a stroller can help save your child's energy to get everything done.
However, if your plans involve lots of rest and relaxation, having a stroller may not be beneficial.
Size of the child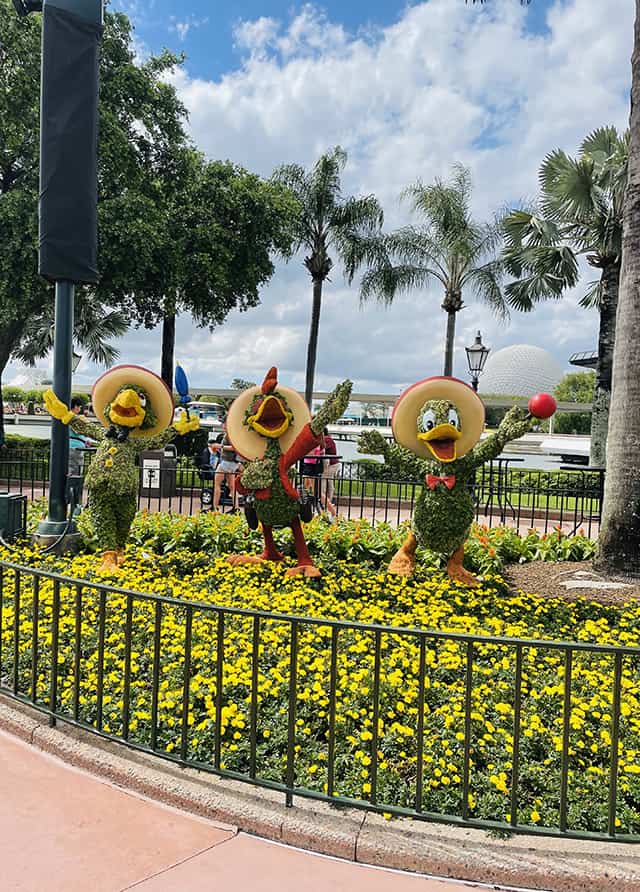 Depending on your child's size, you may find a stroller difficult to push! I (Jamie) not so fondly remember a trip I took without my husband when my kids were younger. After a week of pushing the double stroller (40 and 60 pounds plus the weight of the stroller) I was exhausted and limping. For a shorter trip or one where you can share the stroller-pushing duty, this may not be an issue.
However, you may want to consider whether pushing the heavy stroller outweighs the potential of having to carry the heavy child. Imagine carrying a sleeping or cranky child after a long day in the Florida sun. Sound fun?
If this is a possibility, a stroller might be right for your family.
Sensory overload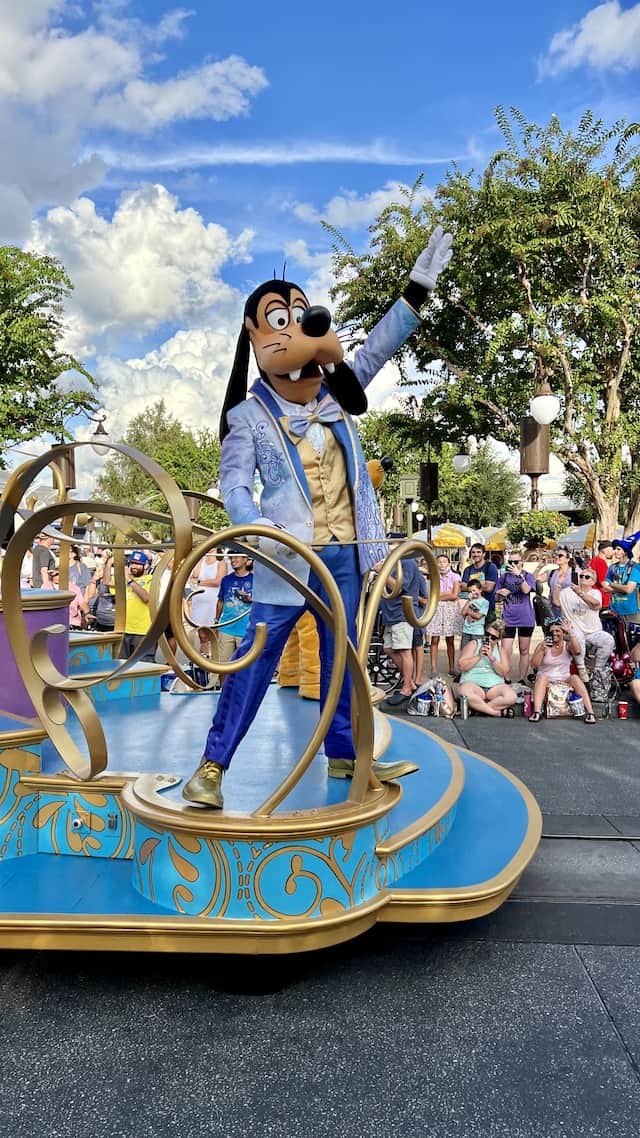 Disney World is a stimulating place! There are endless sights, noises, and smells. Some children can become overwhelmed by this constant stimulation. A stroller can be a safe spot in these instances where a child can temporarily regroup and decompress.
Final Considerations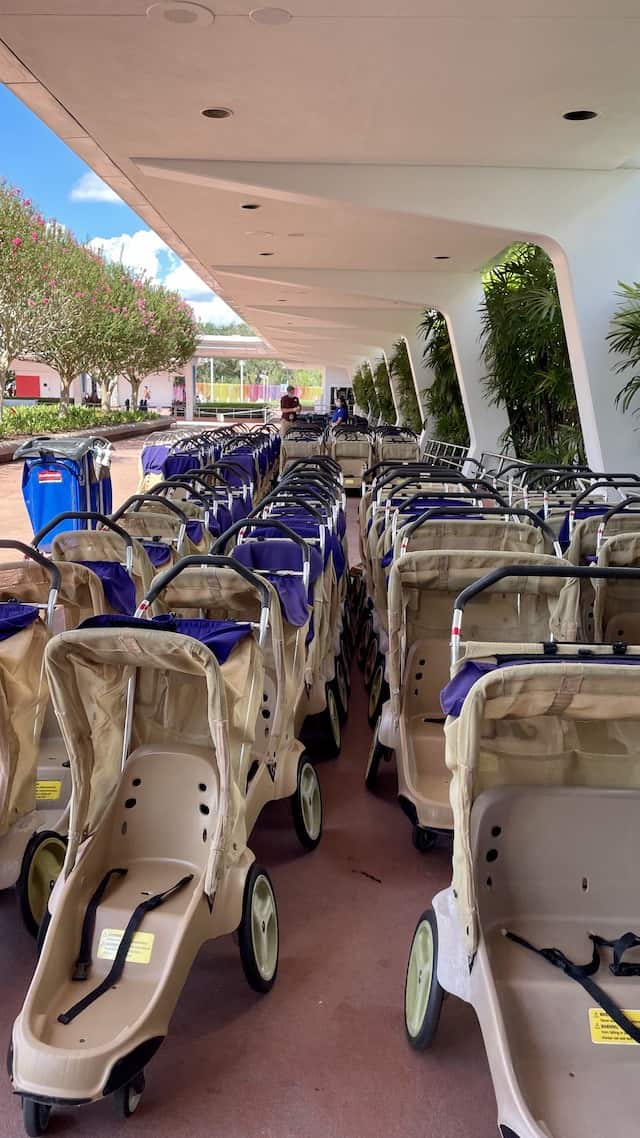 The decision to use a stroller or not is yours alone, but if you decide that your family would benefit from using a stroller, you can consider bringing one from home, or renting one.
You can even rent a stroller right in Disney World! Check out these adorable new strollers you can rent right in the Parks!
Will you use a stroller on your next trip to Disney World? Let us know in the comments below, or tell us on Facebook.